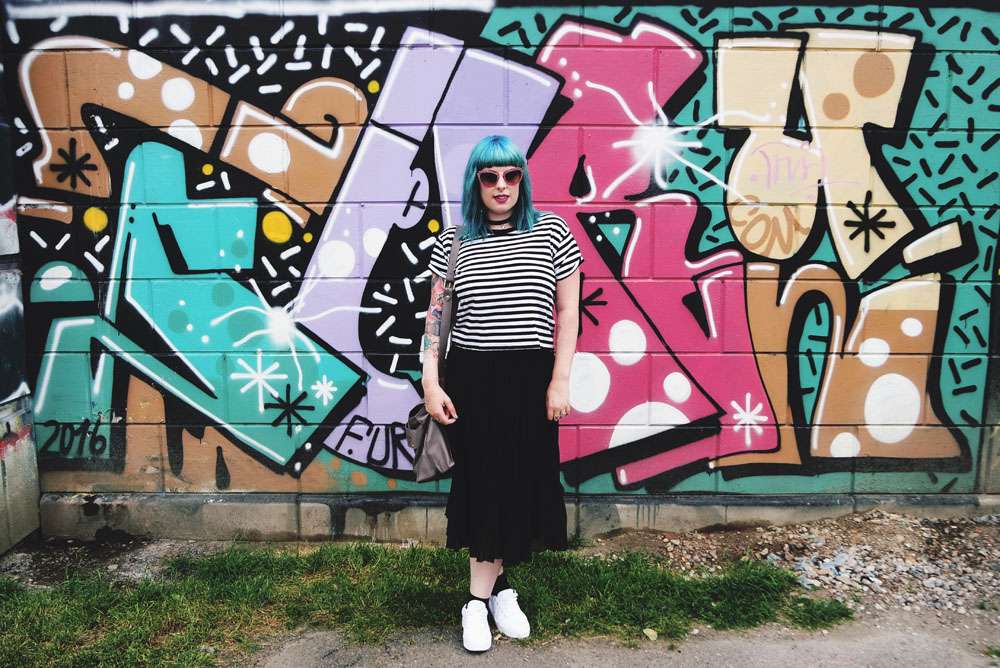 When you decide to book a holiday, what's the first thing you do? You probably figure out if you want to go lie on a beach, explore a new city or throw yourselves wholeheartedly into some kind of action/ adventure sports trip. Next, you might want to know how the weather is at the time of year you plan to travel. Then you'll probably look up what the local food is like, research the must-sees and investigate all the popular sites to decide if they sound like something you'd enjoy…
But what if I told you you could go on a holiday that you knew nothing about until two hours before take off!? Well, that's exactly what Gareth and I did last weekend!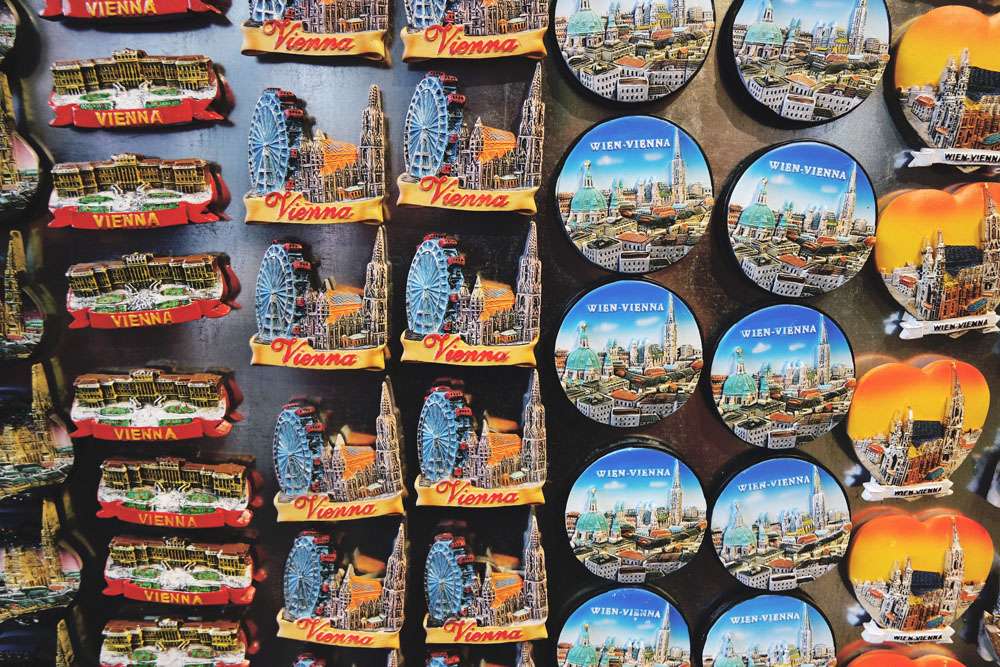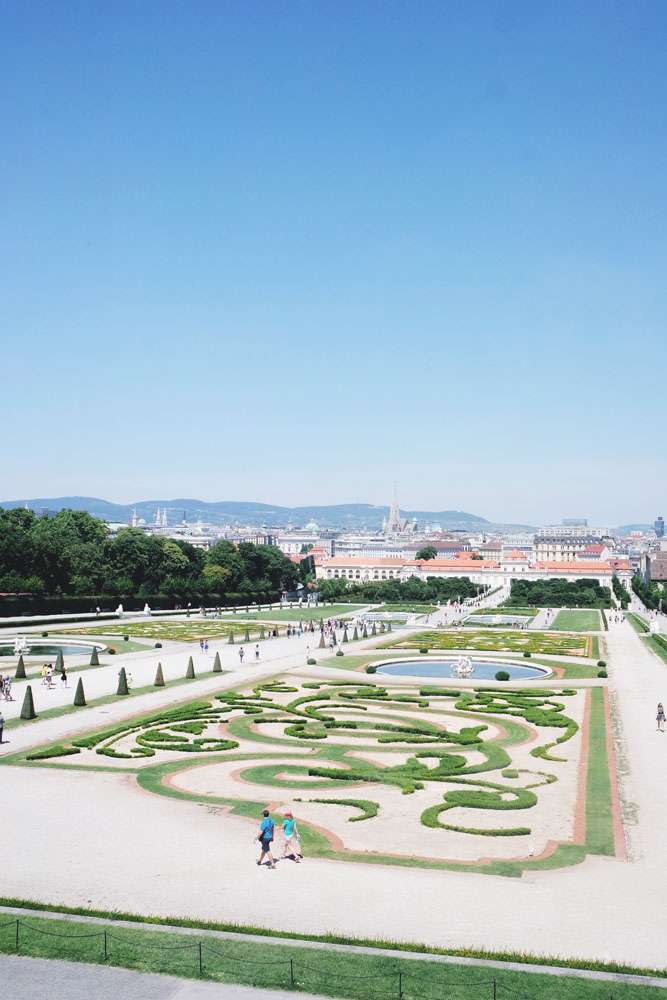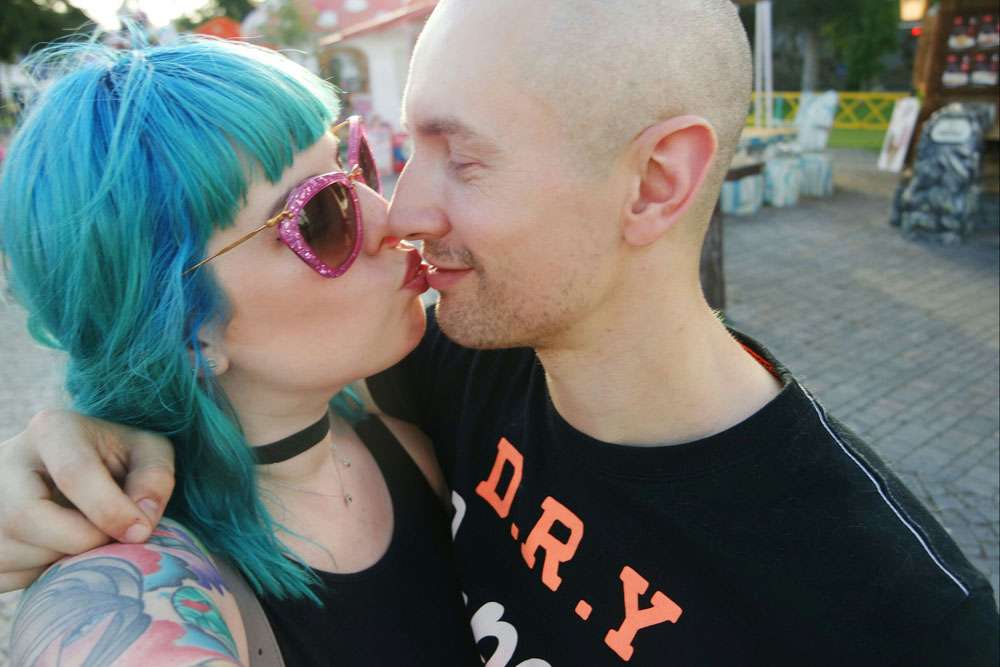 Surprisetrips.co.uk is a new concept from the people behind Expedia.co.uk. How it works is you tell them your preferred departure airport, send them a short list of places you don't want to visit (maybe you've already been there or you just don't fancy it) and they book you a completely surprise European holiday!
They currently offer 77 weekend destinations in Europe and the service is open to all UK, IE, CA, AUS, NZ and US passport holders (all flights depart from the UK or Ireland). All flights are at convenient times (we flew out at 9am and back at 8pm) and are under 3 and a half hours.
When I heard about the concept I was excited, if not a little bit nervous. I'm not an over-planner when it comes to travelling, but I do like to do a little basic research so I know what to expect of a new place. Not least of all, I like to know beforehand how I'm going to get to my hotel from the airport!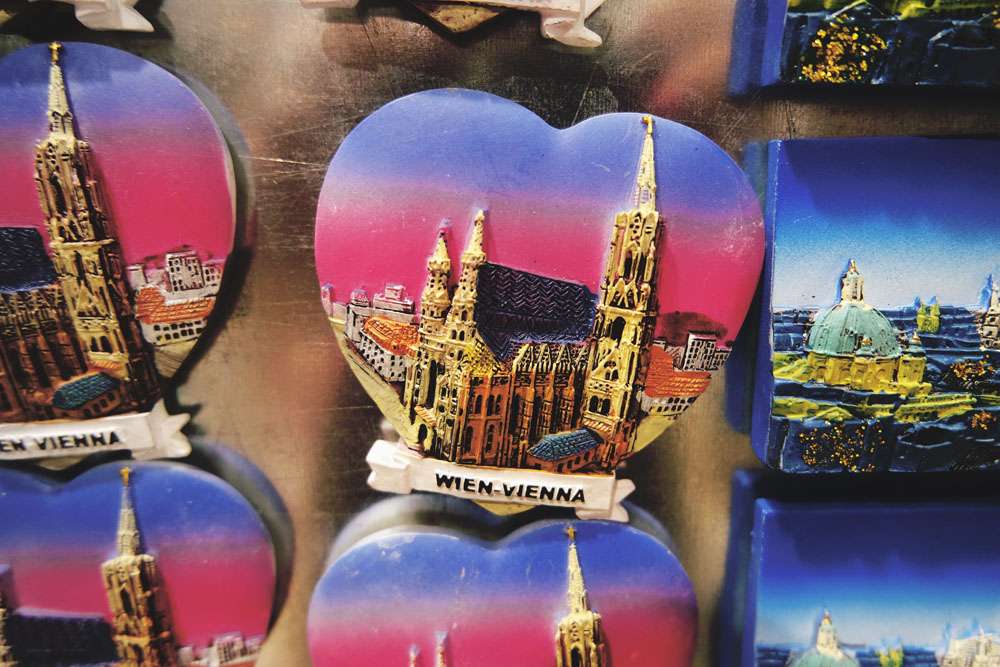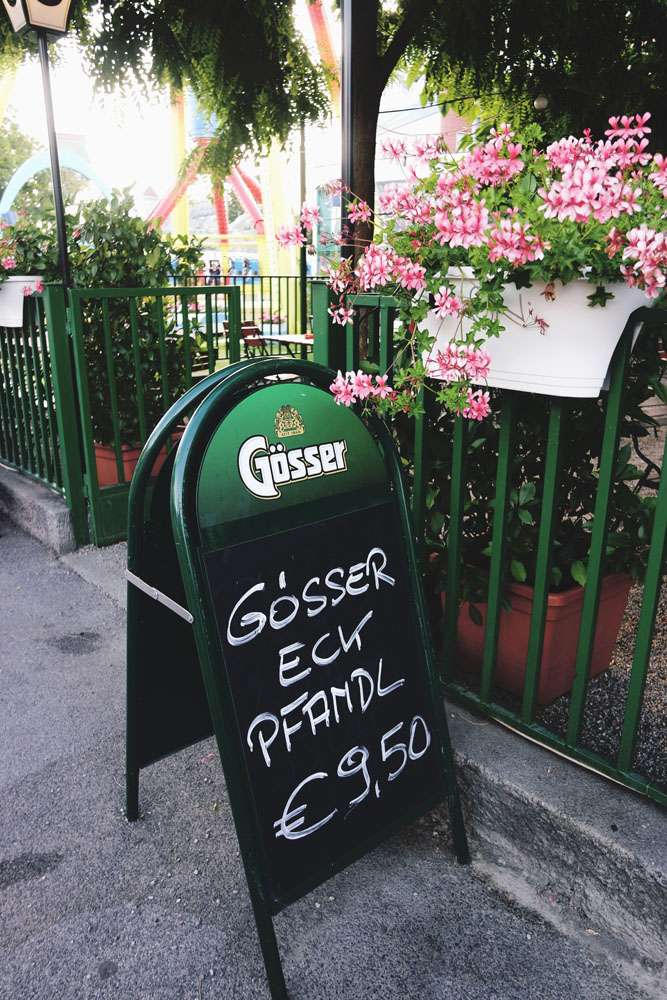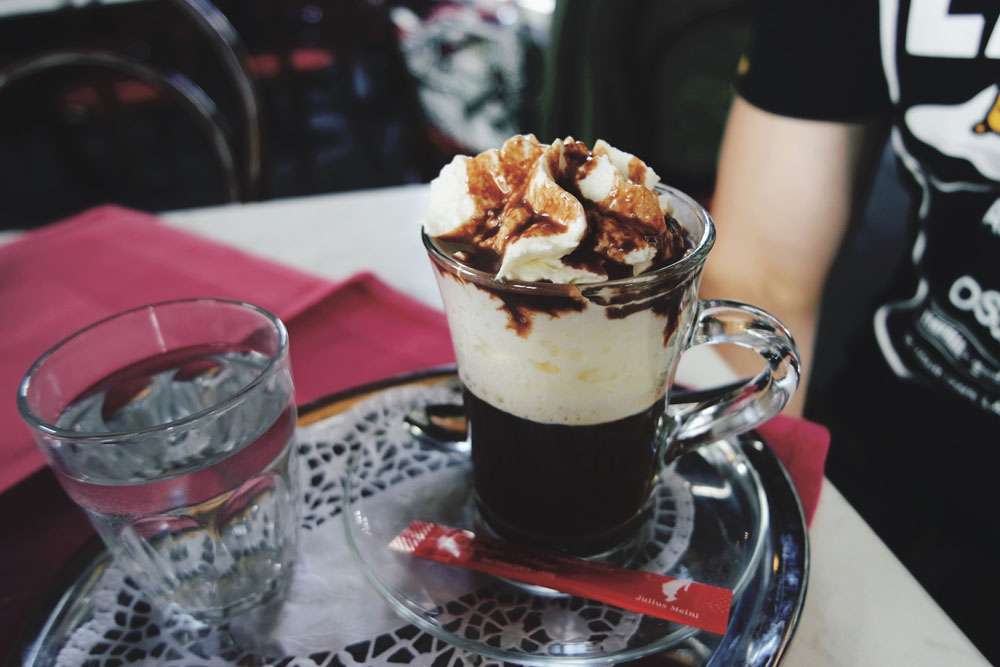 The anticipation of where we might end up was definitely one of the best parts of this whole experience and everyone I told about it was like "Wow that's so cool, I'd love to do that!" Once you book, Surprise Trips emails you a link which tells you which airport and terminal to go to and what time you need to arrive. Then, a couple of days before the trip they email you again with a weather report from your destination so you have some idea of what to pack. Ours told us it was going to be 26-30°C so we were kind of expecting that we might end up on a beach somewhere… But as you can see, that couldn't have been further from what happened!
Now I'm no YouTuber, but I thought it might be fun to make a little travel video so you can see what we got up to. Enjoy!
Vienna is not somewhere we would have ever, ever, everrr picked for ourselves, which I guess is the whole point of taking a surprise trip! I'll be honest, when we first saw where we were going I was a little disappointed. I'm not a huge fan of Austrian/German food, I don't care for classical music, and I really did want to have a relaxing weekend lying on a beach or by a pool somewhere! However, although it wasn't what we would have chosen for ourselves, we had an utter blast and definitely experienced things we never would have otherwise.
Once we discovered where we were going, we were straight on Google researching things to see and do. My lovely Instagram followers gave us so many ideas too so we arrived with an arsenal of possibilities – too many to pack into just three days! On the train from the airport into the city we also picked up a free city guide that listed all of the top tourist spots as well as restaurant and cafe recommendations. It was invaluable and it felt very old school to have an actual guide book in my bag!
Our first port of call was Stephansdom (St. Stephen's Cathedral) which was a 5-10 minute walk from our hotel. After exploring the area a little, we decided to check out Café Central, a coffee shop that has been around since 1876 that Sigmund Freud used to frequent (post-trip research told me Hitler also used to hang out here too, funnily enough they kept that one quiet in the guide book!)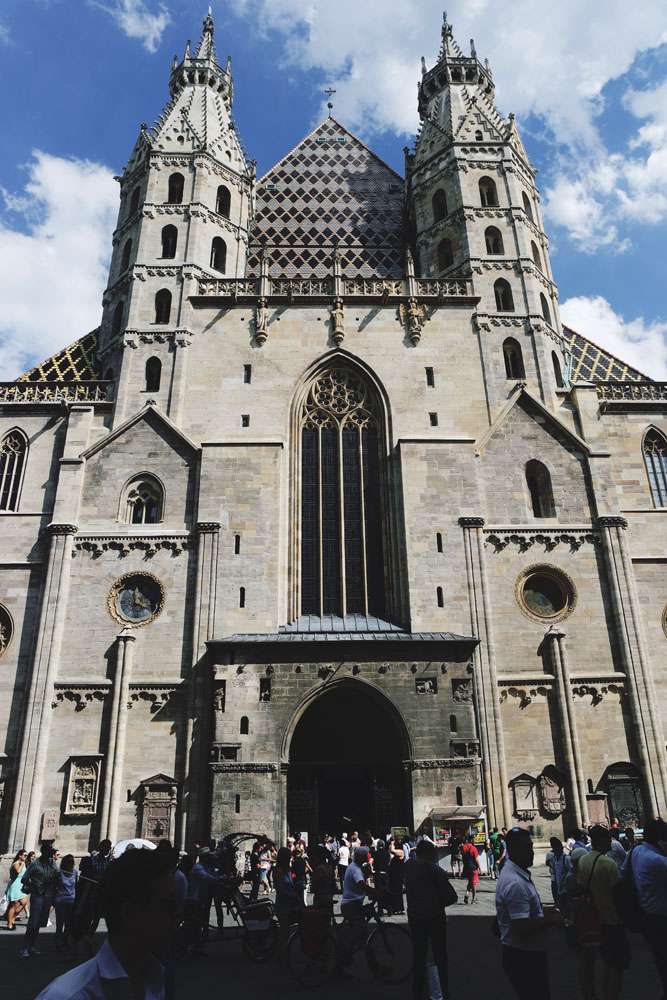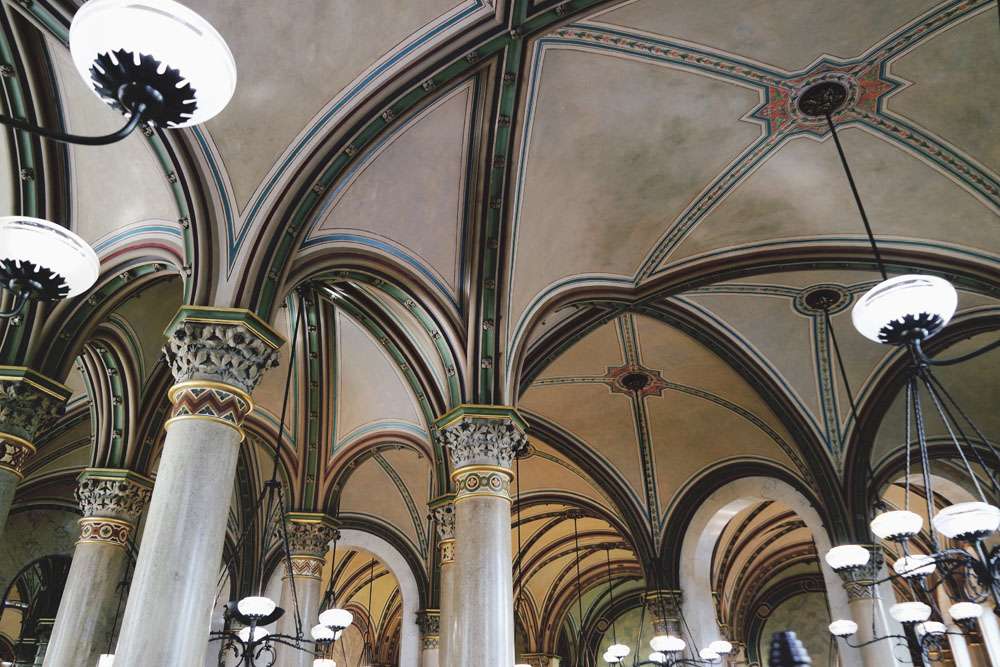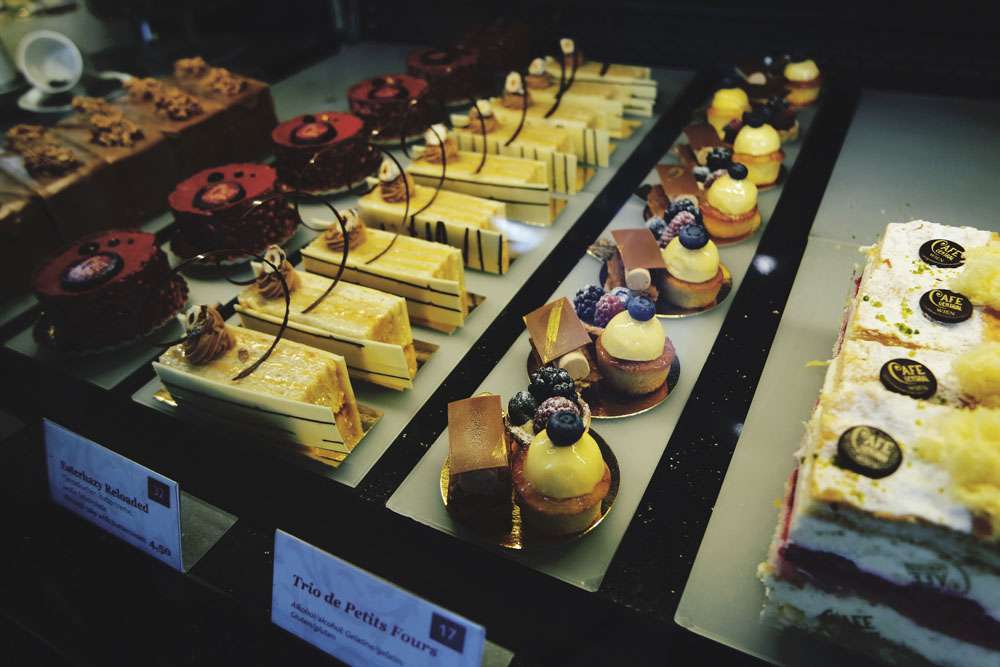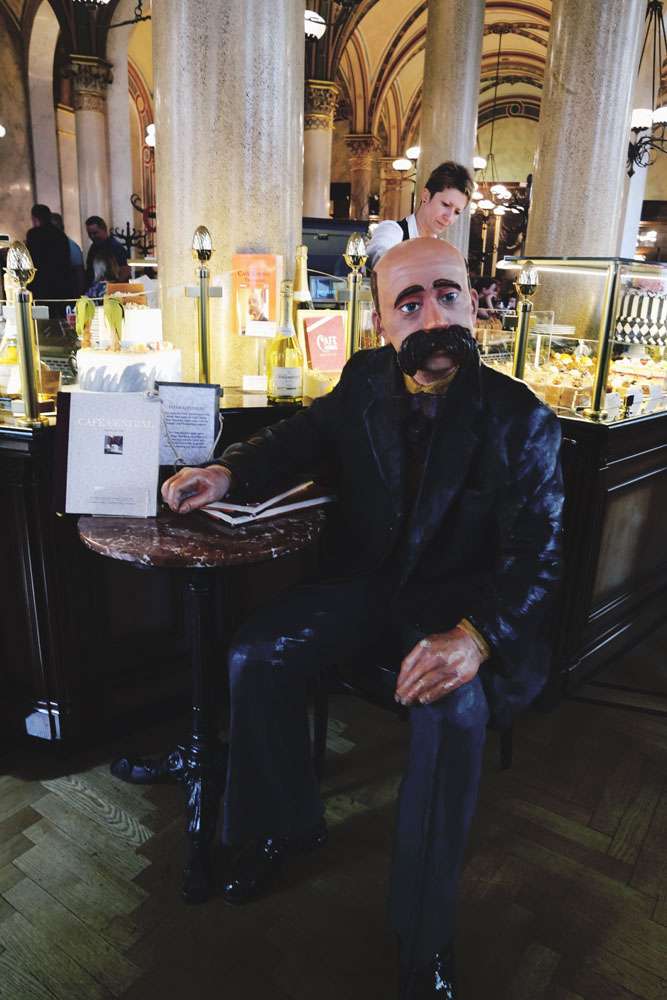 Another thing we learnt about Vienna very quickly is that they sure do love their cakes and pastries! I don't really have a sweet tooth but Gareth definitely made up for that. He must have eaten eight cakes over the three days (as you will have seen if you followed me on Snapchat!)
Lots of people recommended Prater, an amusement park. We love theme parks so decided it would be a great place for us to go next. Its free to go into and you pay between 4-5 euros per ride. We went on two log flumes (it was boiling so we actually quite wanted to get wet), the scariest haunted house ever and Gareth played some pinball machines. Prater has over 250 rides and attractions as well as lot of restaurants and bars. It's also home to the Giant Ferris Wheel, one of Vienna's most famous symbols. You could certainly spend a whole day there and we loved it!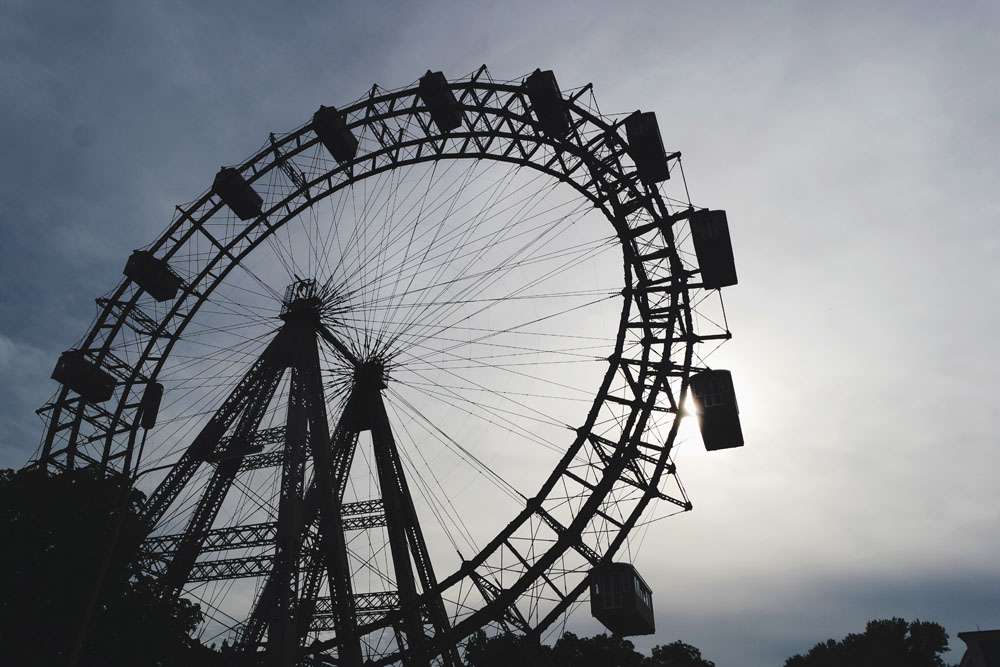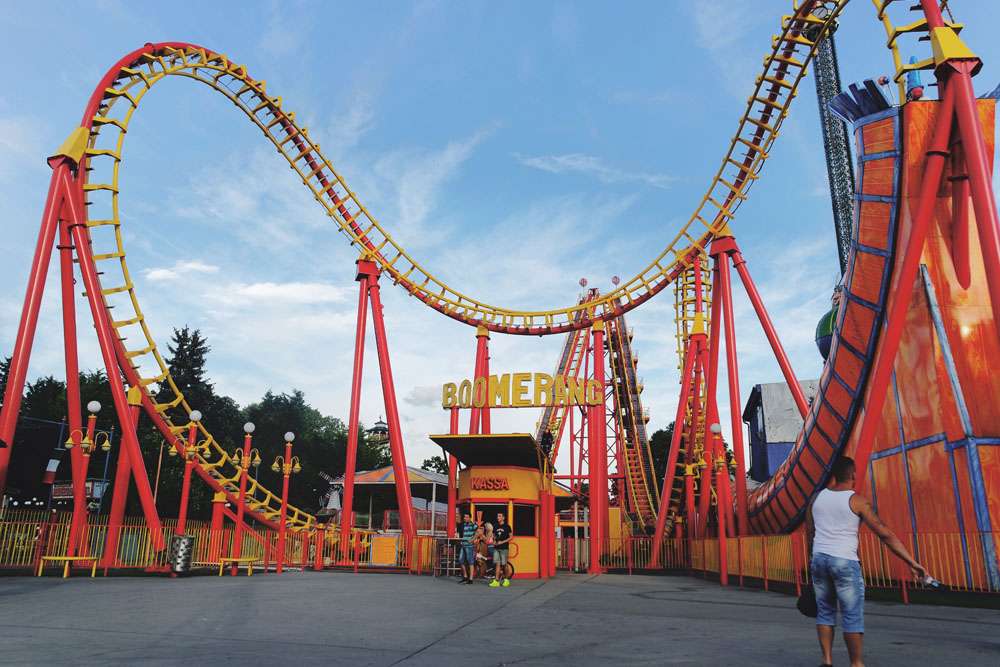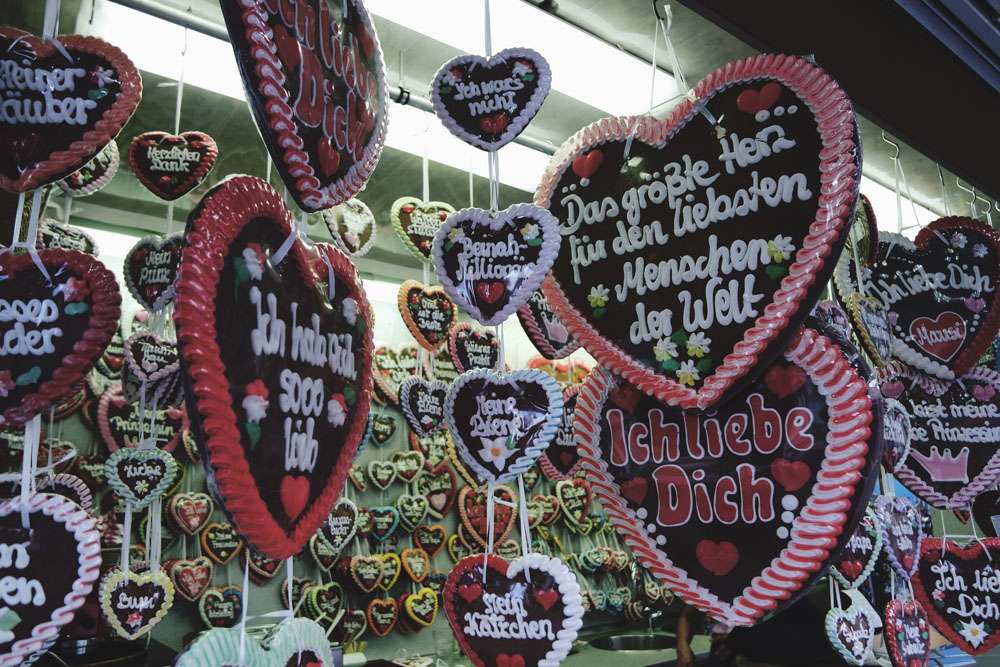 Finally, we finished our day by a visit to Sand in the City, a kind of outside faux beach bar, just South of Stadtpark. Not only is the area covered in sand, but also there are cabanas, lounge chairs, and plenty of canopy umbrellas. There are cocktail bars and food vendors and it was a fun way to end the day. I knew we'd end up at the beach somehow!
One of the other things we discovered on our quick airport-bound Google-sesh was that Vienna has one of the oldest zoos in the world, Tiergarten Schönbrunn. They also have a panda and neither of us had ever seen one and we've both always really wanted to! The zoo also just so happens to be located in the grounds of the famous Schönbrunn Palace so we decided that both would be worth a visit. We also really wanted to go to the Imperial Butterfly House but we ran out of time – boo!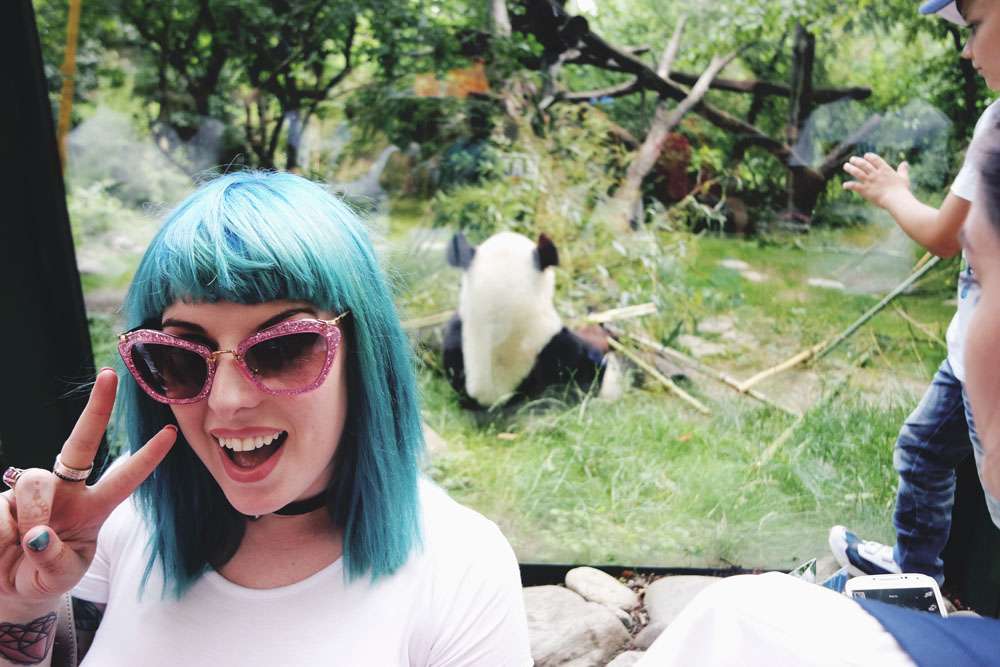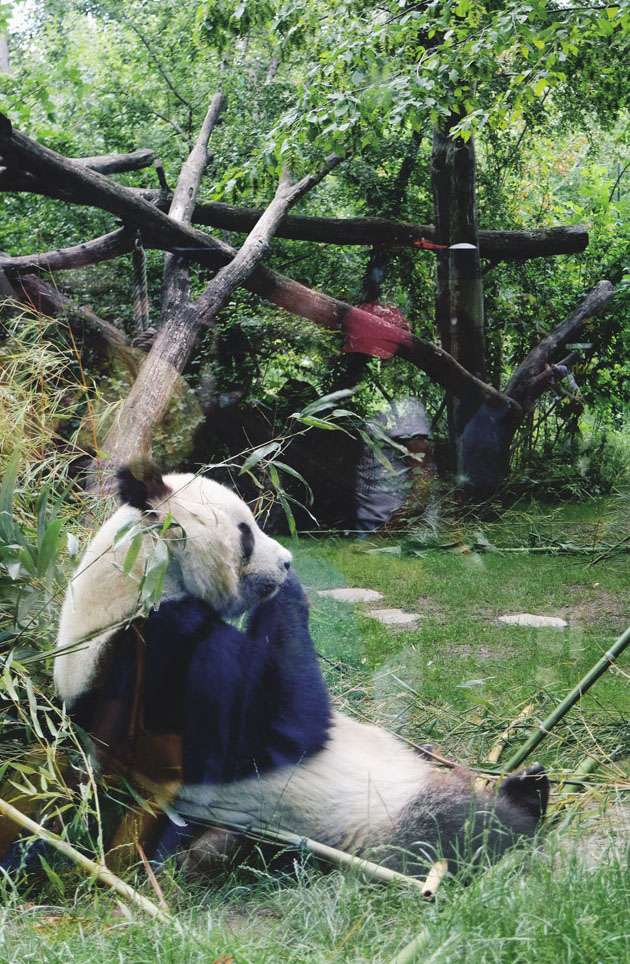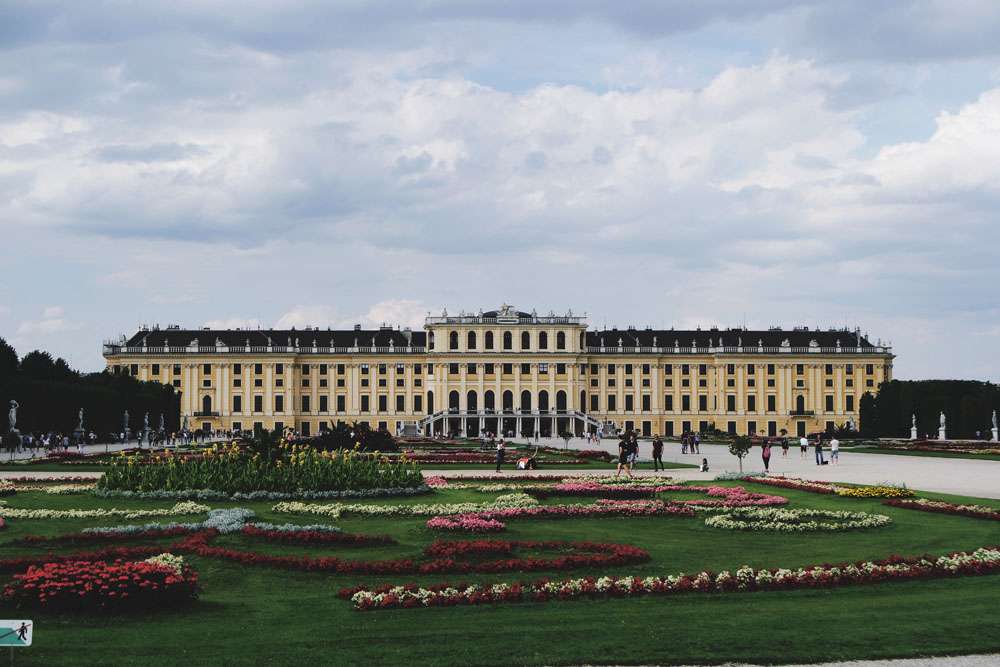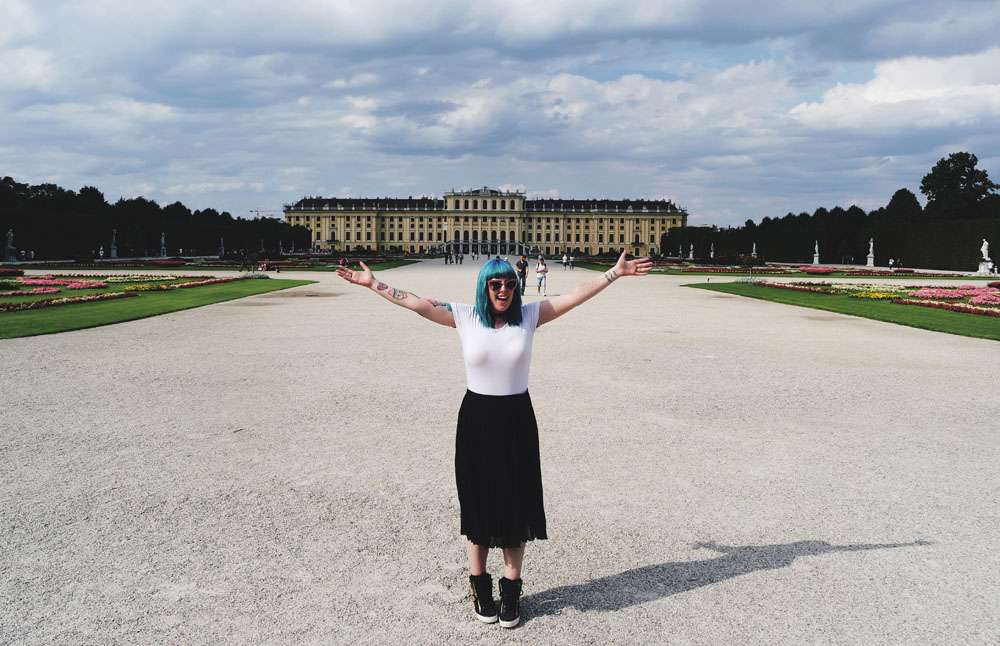 We rounded off our second day with a stroll down the Danube river, to admire all the graffiti. We stopped off at yet another faux beach set up, Strandbar Herrmann (for a landlocked country they sure do like their sand!) before dinner at a delicious Korean place.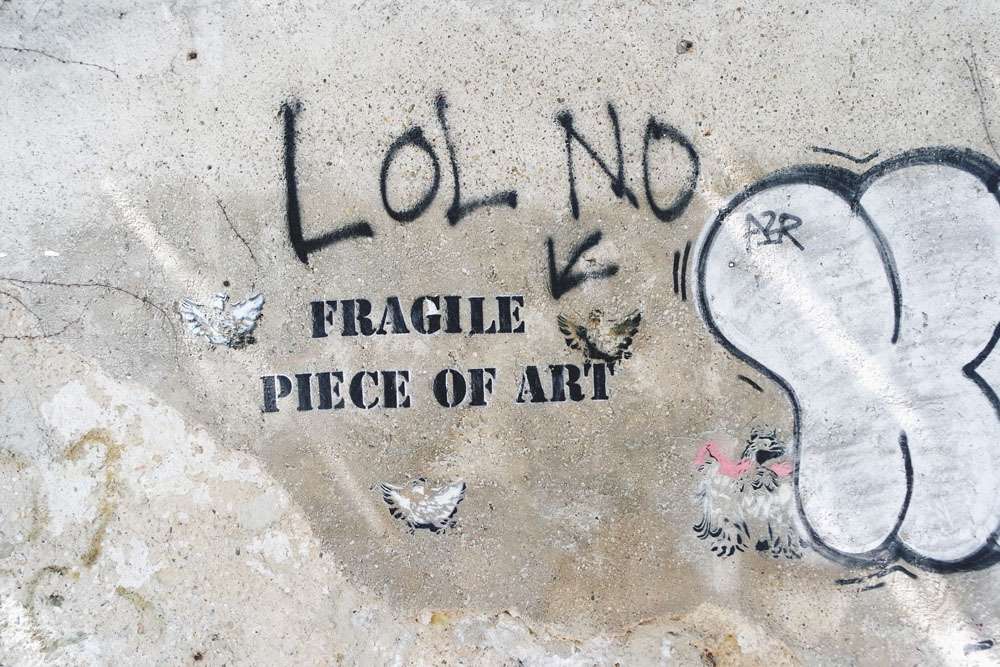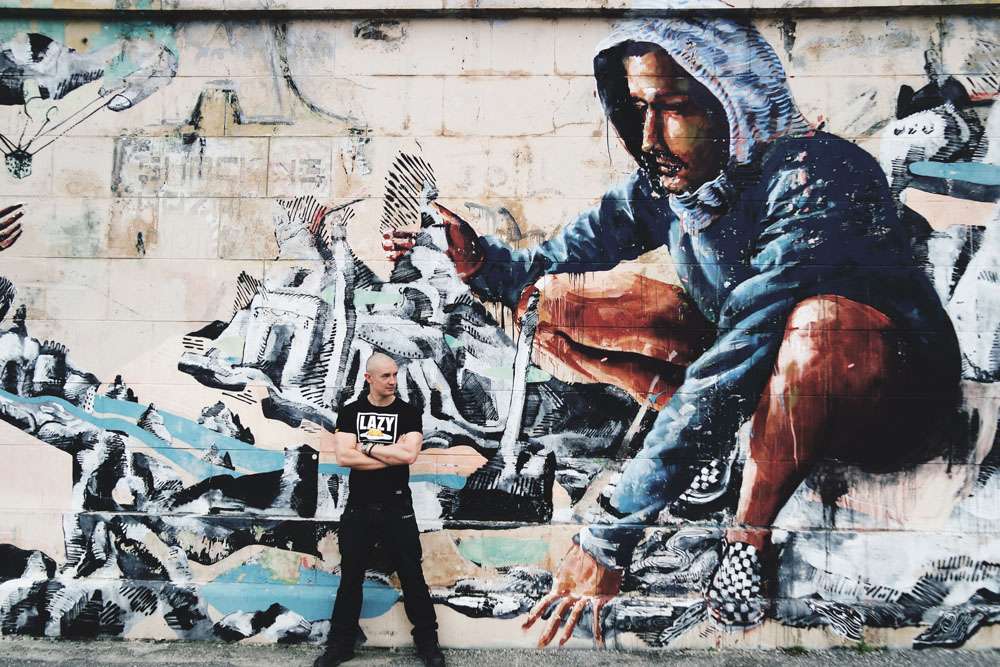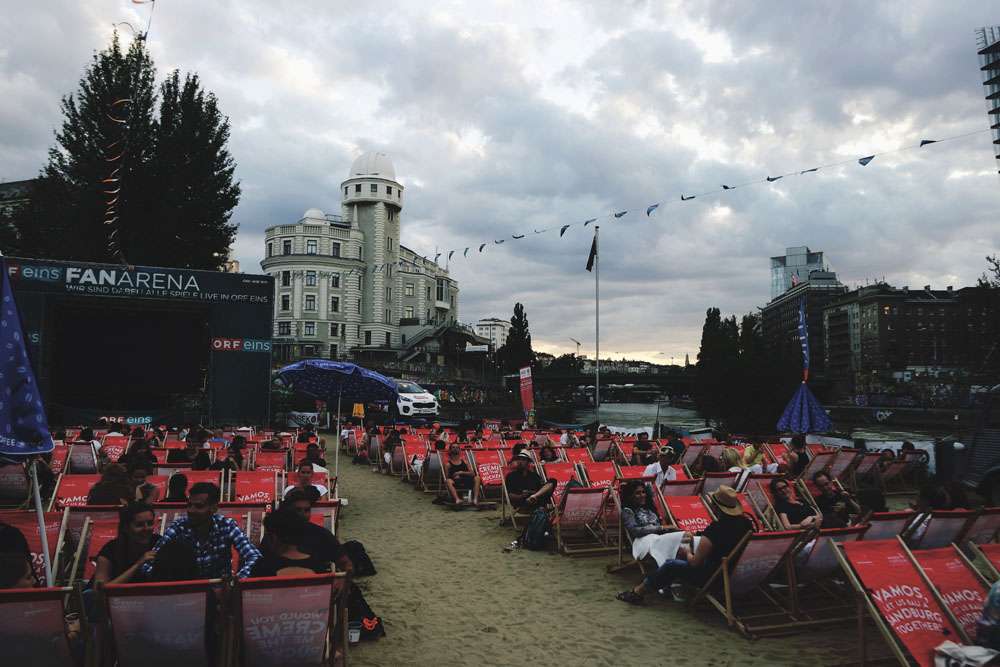 We then stopped for a drink on the upper deck of Badeschiff, a floating bar/ restaurant with a swimming pool attached AND a mini football pitch above that! The pool closed at 8pm so we didn't get to have a dip but it was a gorgeous setting.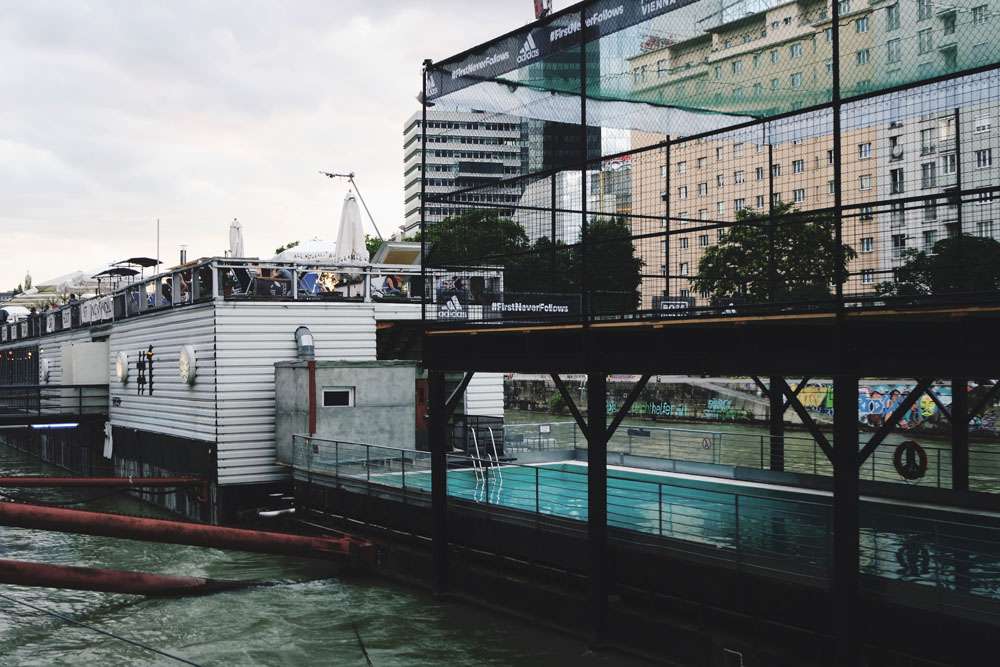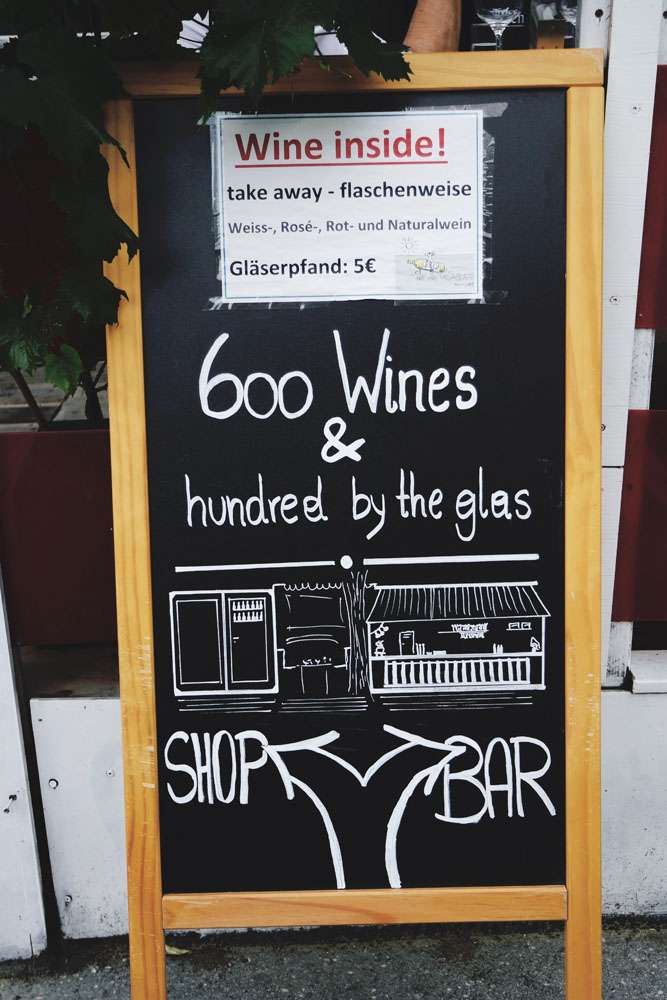 On our final day, we (OK so Gareth) decided that we should try and do something cultural so we ventured over to Belvedere, which consists of two baroque palaces and some gardens. The building and grounds were spectacular (and I know this will probably make me sound like an uncultured heathen) but if I was you I'd skip actually paying to go inside unless you are really into your historic Austrian art. I'm not going to lie, I was kinda bored… However there was one room decorated entirely in gold which was kind of amazing.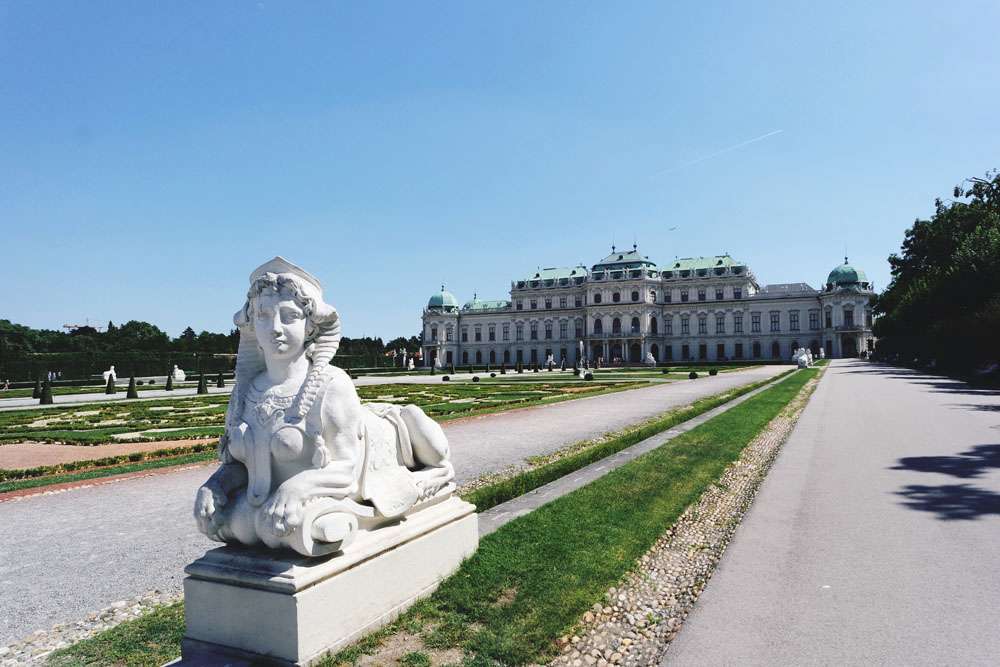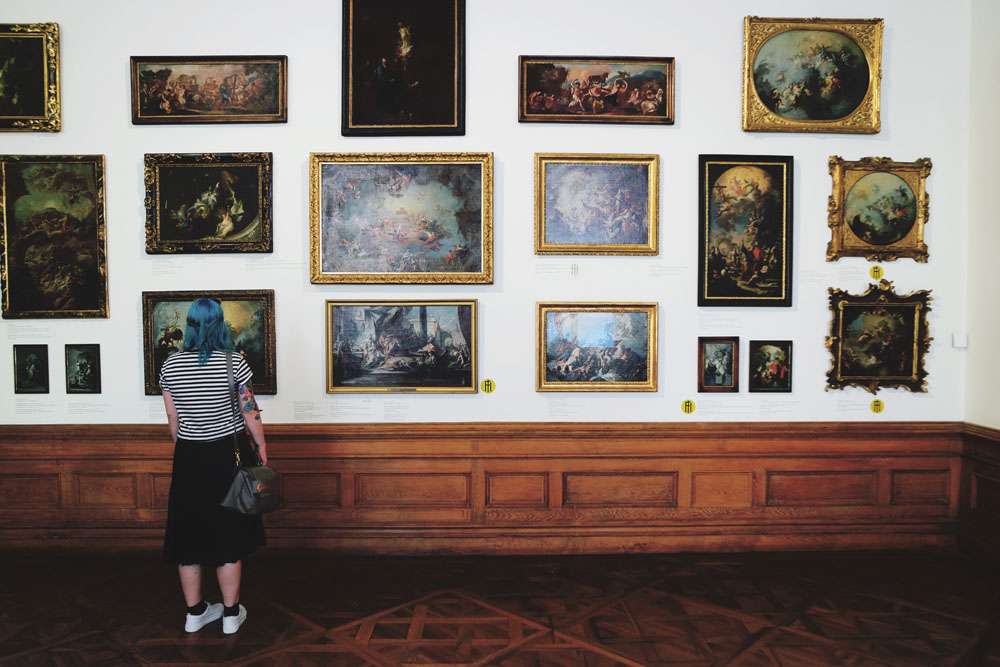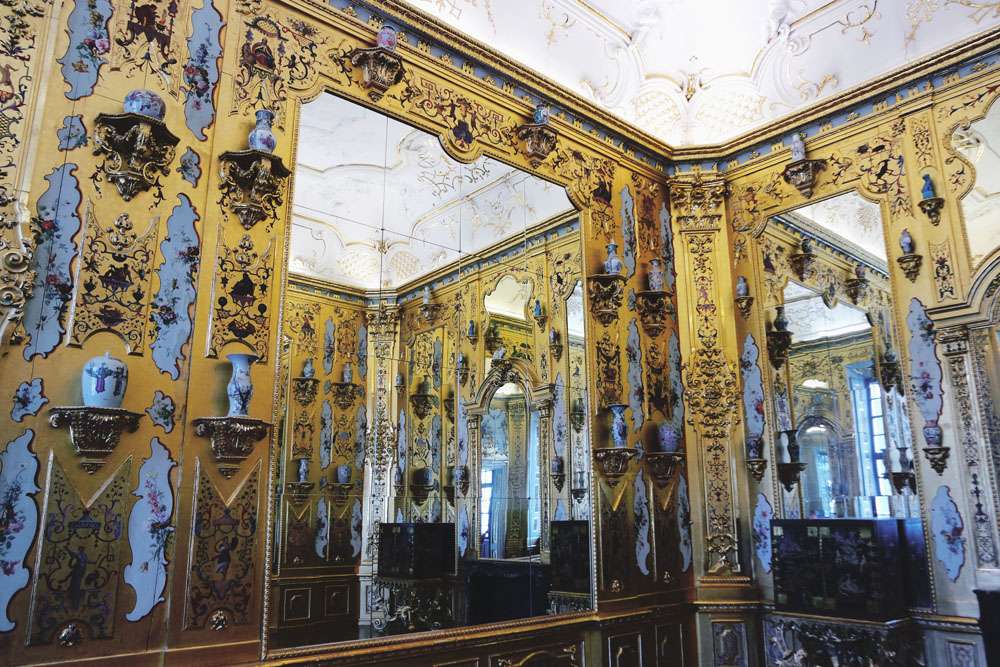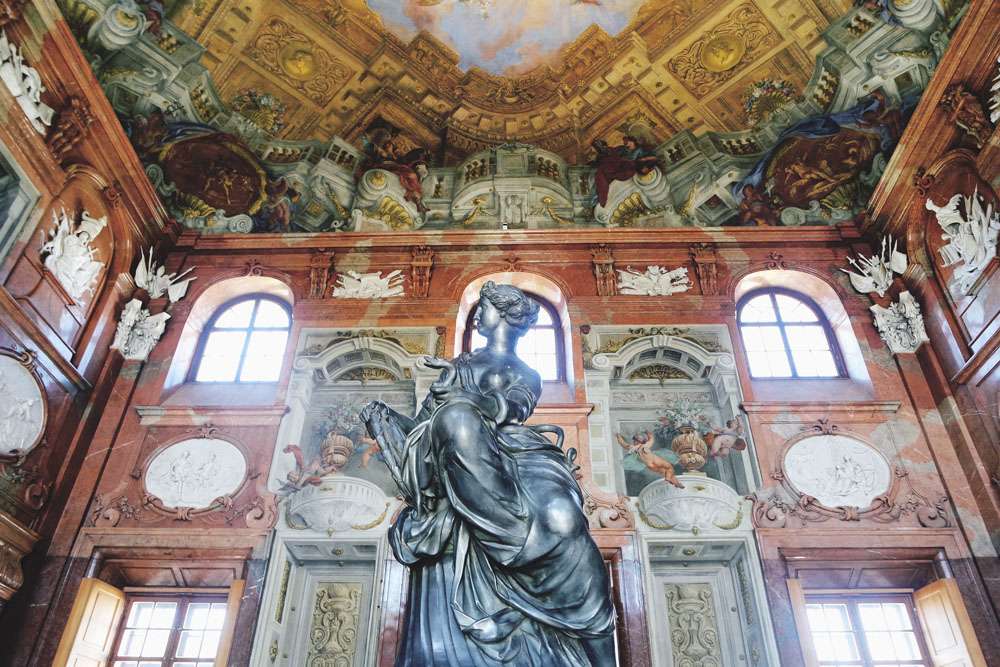 So, did I enjoy my Surprise Trips adventure? Er yes, definitely! We got to explore somewhere we never would have gone otherwise and being a tourist 'on the fly' was a completely new experience for us both!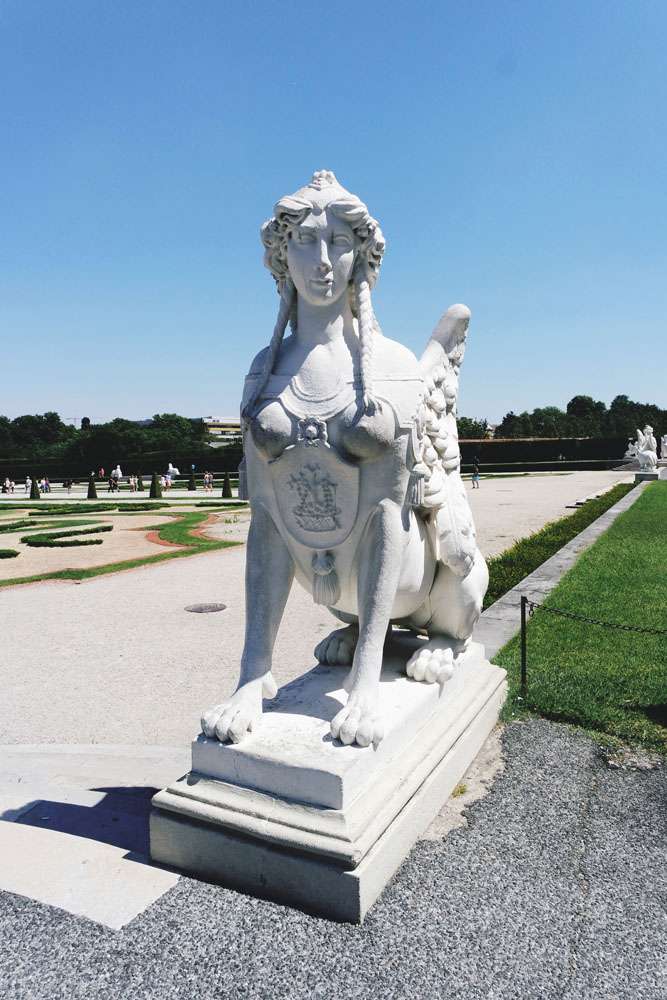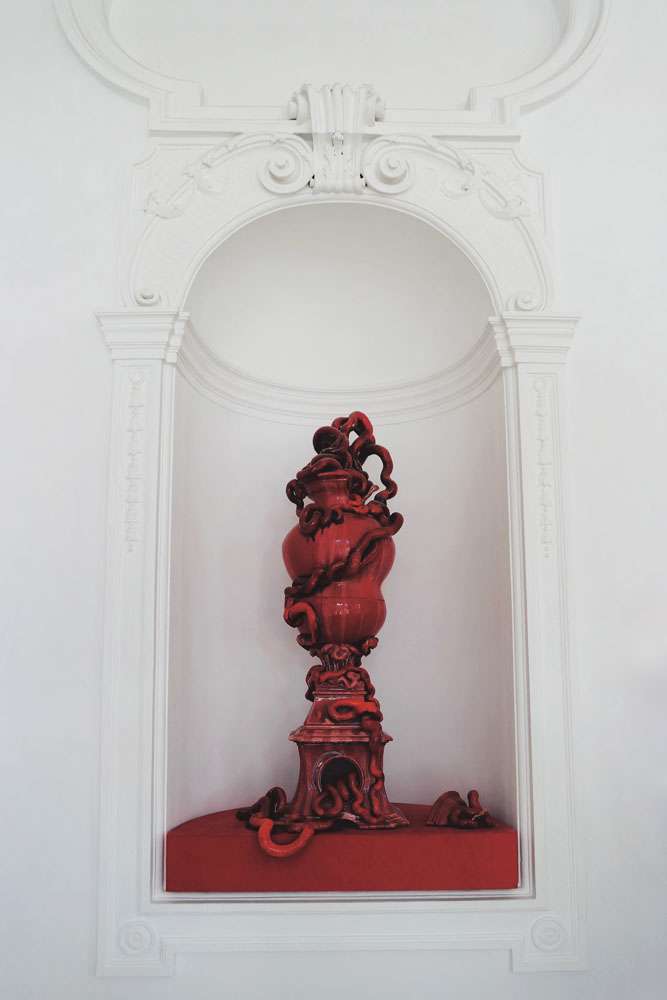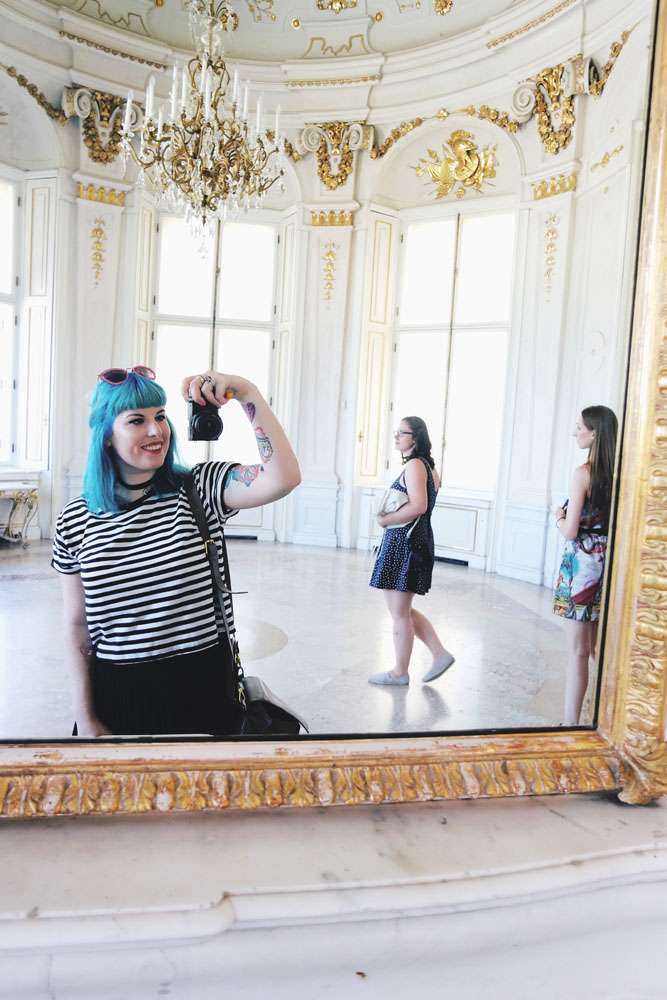 If you're thinking of having a surprise holiday yourself, then these would be my top tips:
Be prepared for it to be different to what you're used to
This may make me sound like a bit of a snob, but when I travel I have certain things I'm used to: I always fly British Airways (I'm a Silver member which means I get perks such as lounge access, priority boarding and skipping the long security lines!), I'd always rather choose a hotel that is quirky and cool rather than functional and affordable, and I like to try and find out about the more alternative things to see and do in advance. I'm not usually that bothered by the obvious tourist traps. However when someone else is booking the trip for you, you don't really get to do any of the things you're used to!
As someone who travels a lot this was a teeeeny bit of a bummer (the hotel was a bit basic, the airline was OK but not who I'd choose to fly with) but really, its all part of the experience and definitely more of an adventure this way. My advice would be to just roll with the punches and enjoy doing something completely different!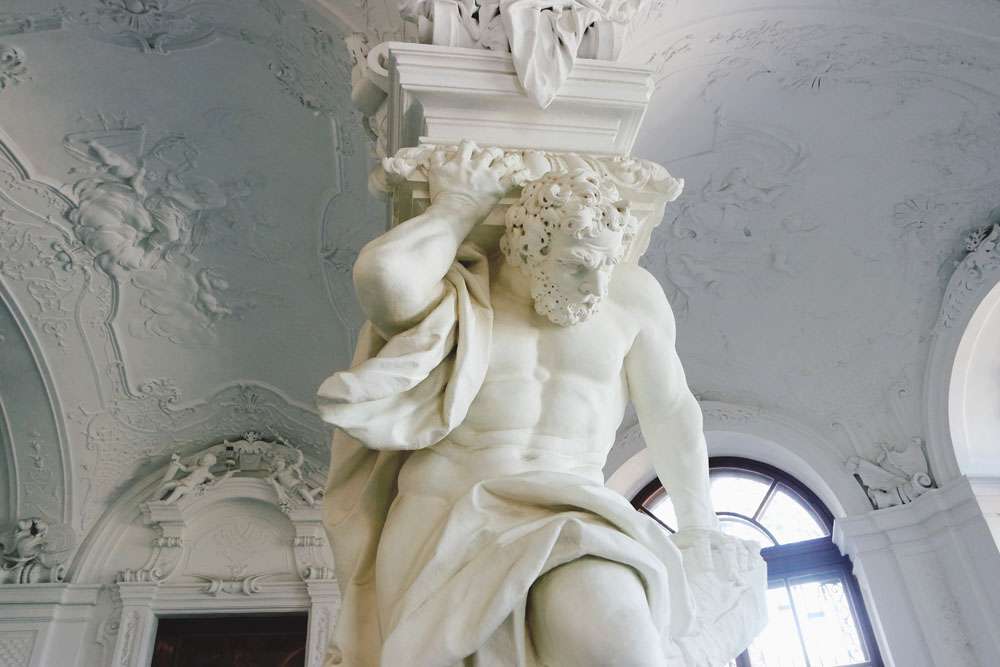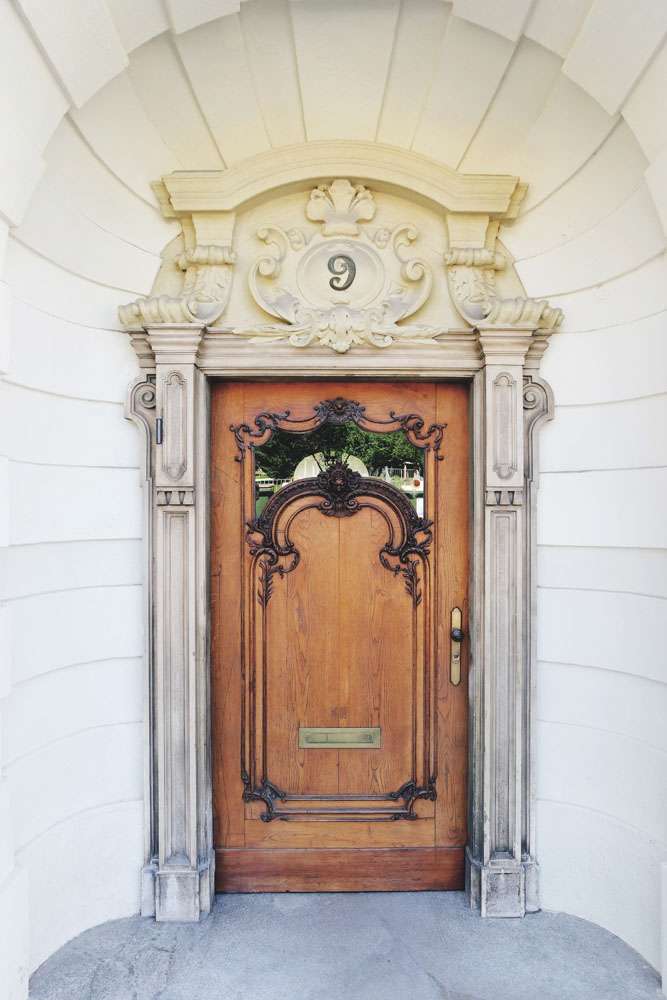 Pack comfortable shoes
So, usually, I'm quite good with footwear. But for some reason on this trip I SUCKED at packing the right shoes. I bought two pairs with me, both pretty comfy, but not built for full days of hiking around a city. On day two I had to make an emergency stop at H&M to buy some ugly but oh-so-comfortable white plimsolls so save my poor, poor ouchy feet.
Pack clothes that all work together
My daily uniform is basically black, white, a bit of pink, and more black so this was easy for me. However if you're more of a kaleidoscope of colour kinda gal, try your best to make sure everything you bring works together. I packed black and white tops, a couple of midi skirts and one maxi and it all worked great. I also didn't bother packing my usual flower crowns, bangles, fancy 'just in case' shoes and multiple handbags. My current favourite choker and one handbag that fit everything in was perfectly adequate!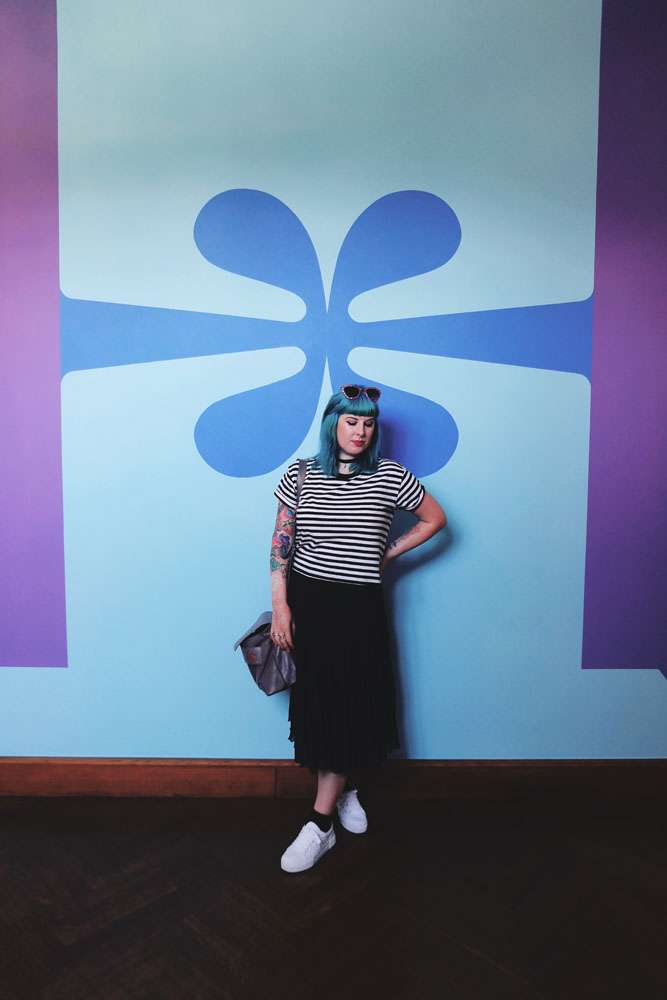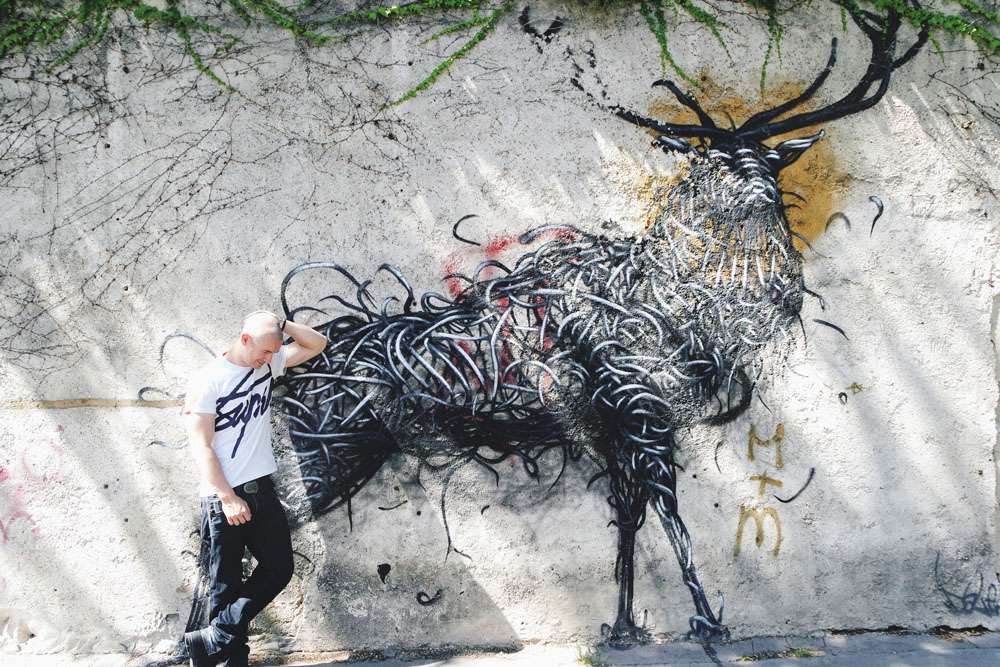 Get your euros beforehand
All Surprise Trips are to Europe so we hedged our bets and got some euros beforehand. When I travel I usually call my bank before I fly to tell them where I'll be (so they don't block my cards thinking all the international payments are fraud – it happened to us in Japan on our honeymoon and I'll never make that mistake again!) but as we couldn't do that on this occasion, having cash was a necessity.
You have no idea what kind of situation you might be in when you arrive too. In Vienna, many places didn't take cards under a certain amount, so we were very lucky that we had euros with us from the beginning. We actually ended up paying cash for nearly everything. Of course you can get them out at the airport too, but you always get a better rate if you do it in advance.
Have an international data plan on your phone
Not knowing where you're going to end up means you won't be able to do a lot of research before you arrive. While you can find WiFi in cafes in most places in the world, its not always guaranteed. Gareth has an international data plan on his phone which was invaluable when we arrived and had to try and navigate to our hotel!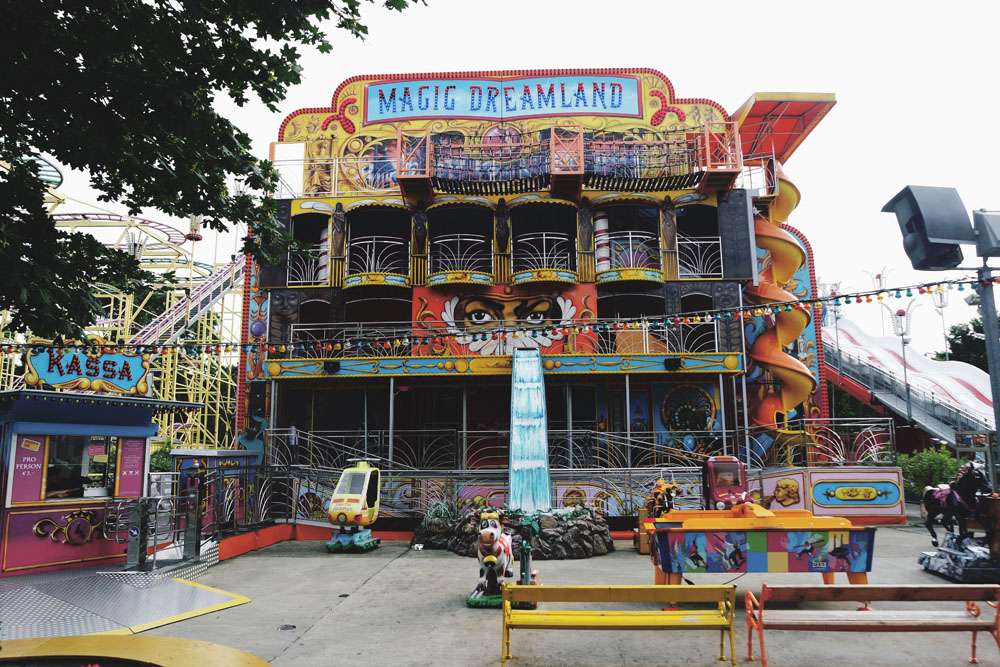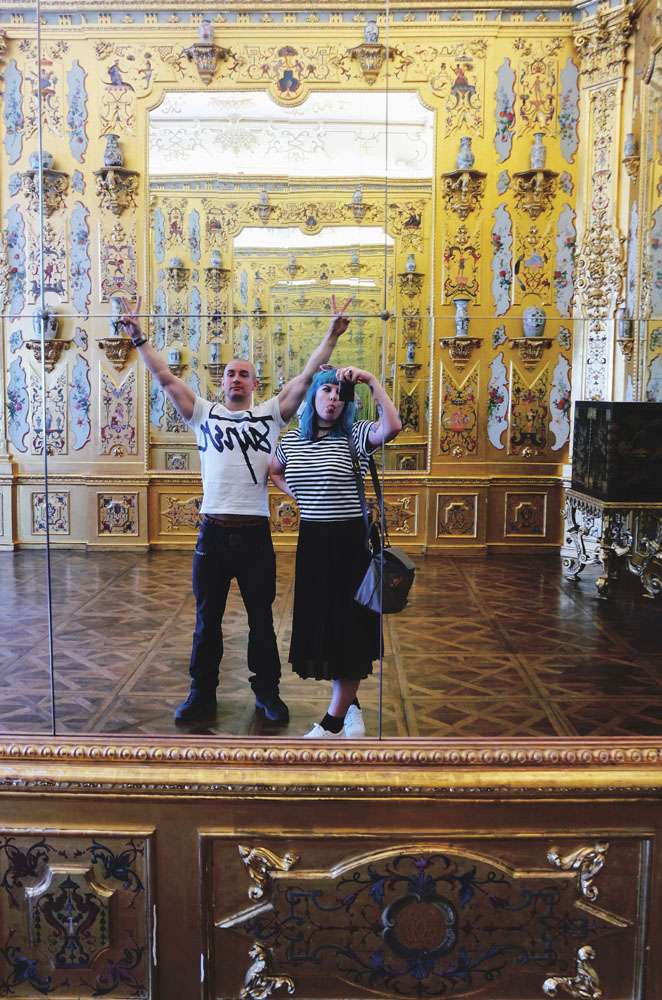 Be prepared to do new things!
I've said this multiple times in this post already, but going somewhere you'd probably never pick for yourselves means you'll be forced to try new things. Although I didn't enjoy all of it, it was definitely something I'd encourage all of you to do! Travel is awesome, but what's the point if you always go to the same places and do the same things?
So if you think this sounds like a great experience (you'd be right by the way!), then stay tuned because next week I'll be giving one of you the chance to win a Surprise Trip for your honeymoon!