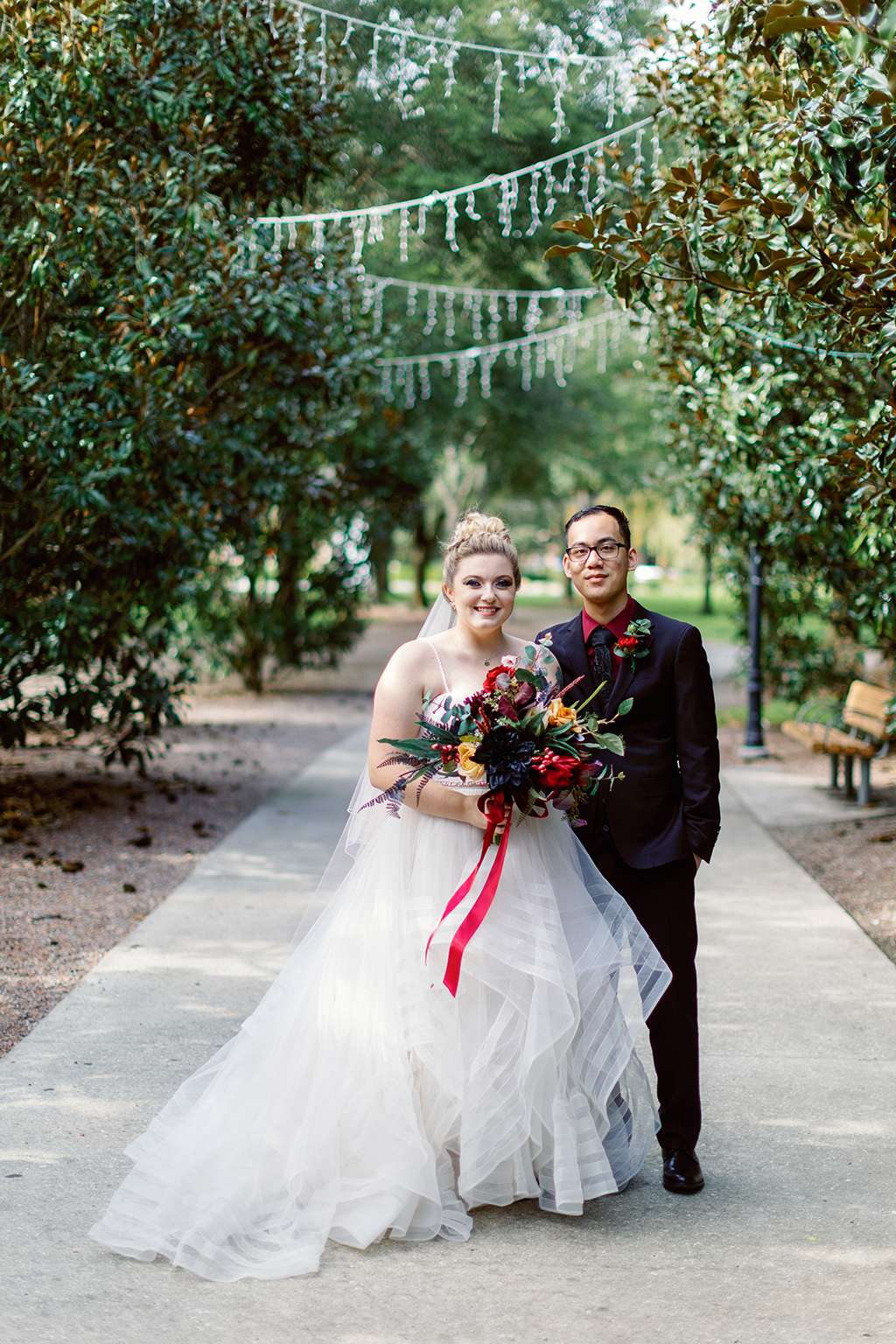 For their October wedding day, Hasan and Emily wanted to respectfully tie together elements of the groom's Vietnamese culture, the brides own family traditions and her love of Halloween. "It was very difficult for us to find aesthetic inspiration," Emily began, "because most of what we found were mono racial couples or interracial couples who lean into a traditional wedding for just one culture. Then the multicultural wedding inspiration we did find were your standard white/cream/blush classic theme, which is not us. I wish we had found Rock n Roll Bride sooner!"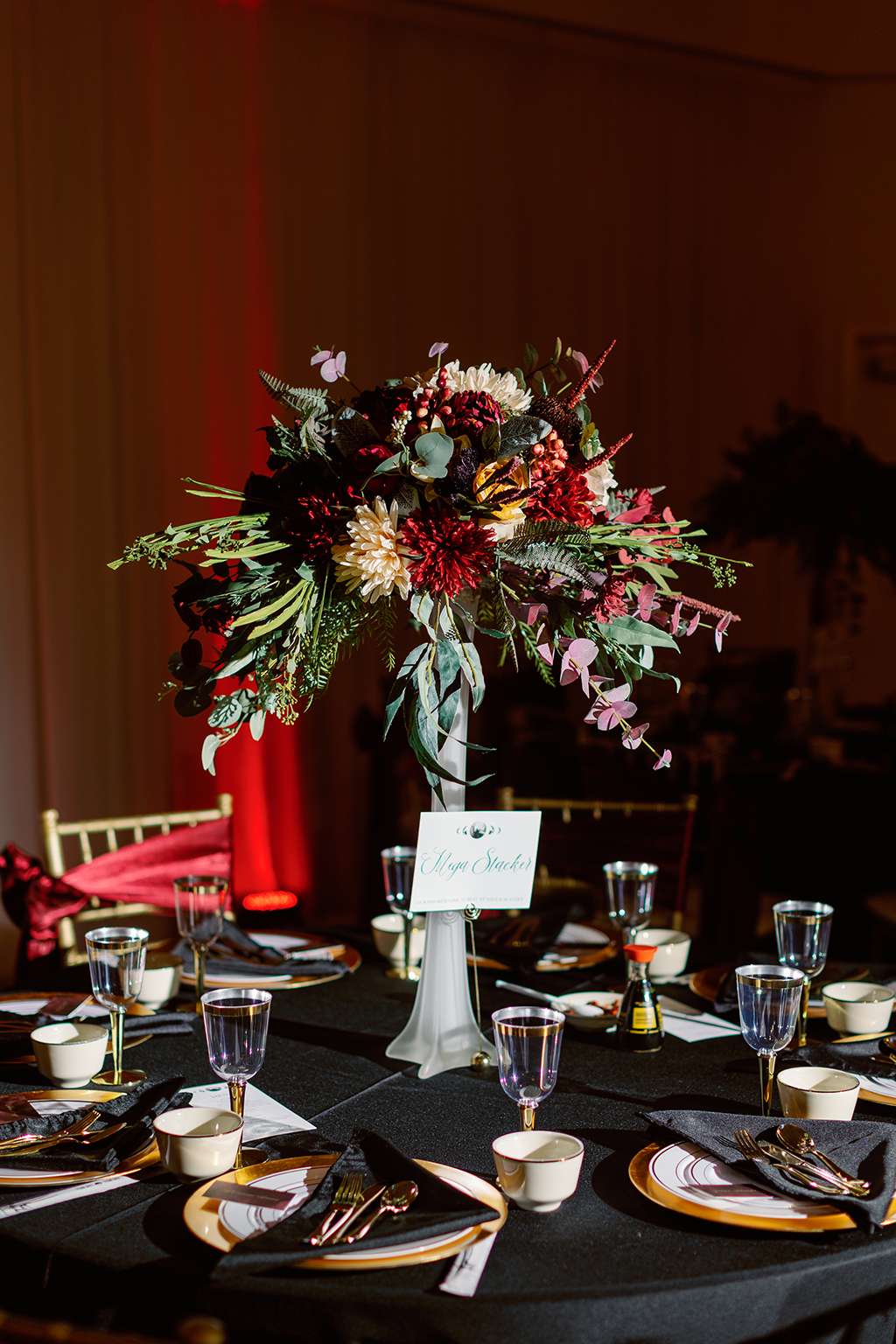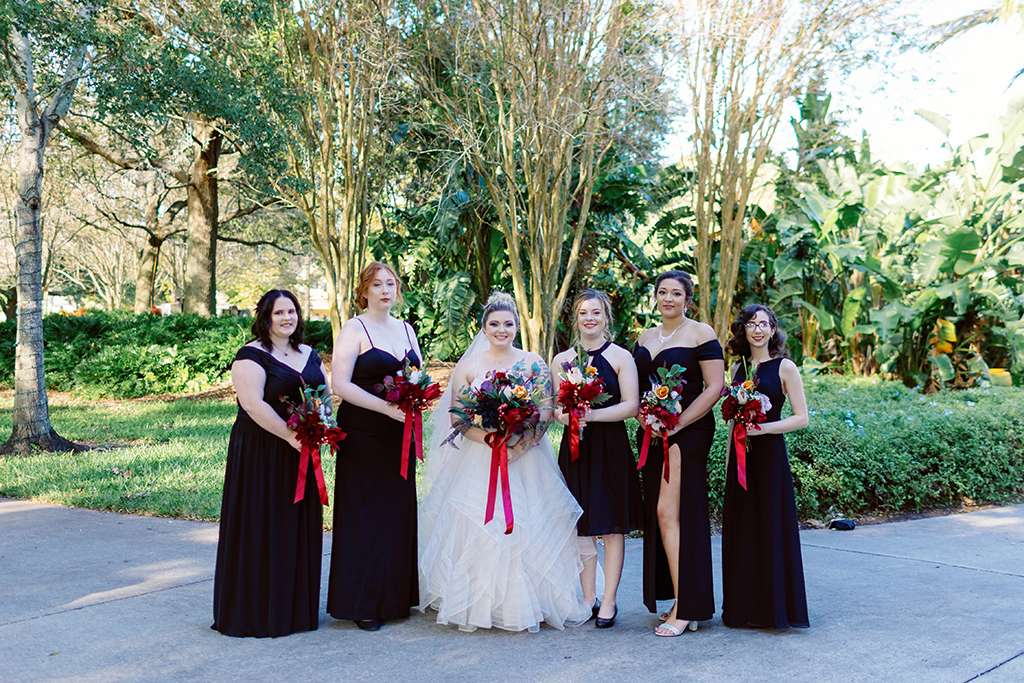 In terms of a timeline for the day, the couple were inspired by Emily's own parents wedding tape. The opted for a Vietnamese tradition for the reception dinner – a family-style, 7-course Asian feast, and they worked with their planners Something Blue Orlando to use their imaginations and conjure up a wedding all of their own.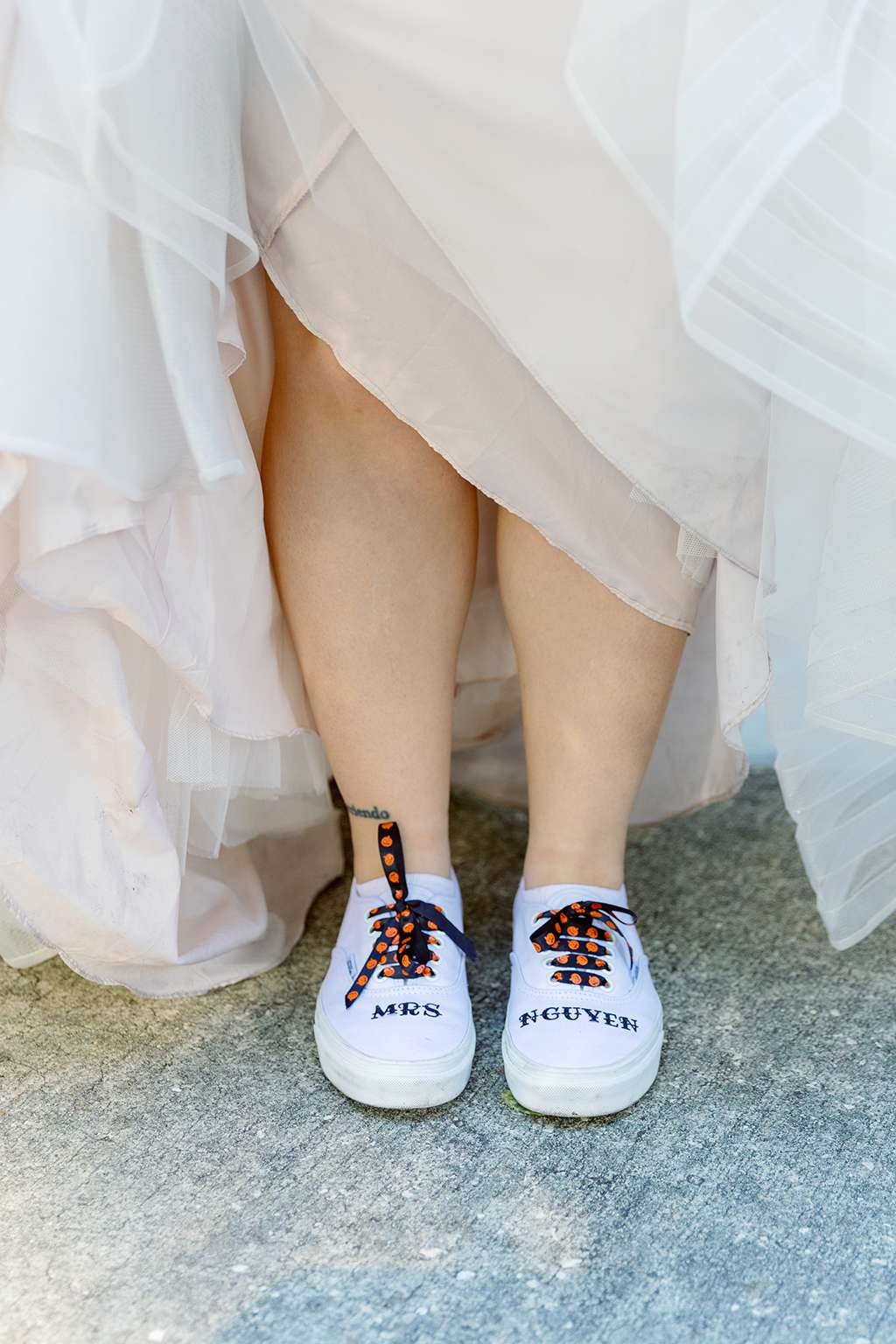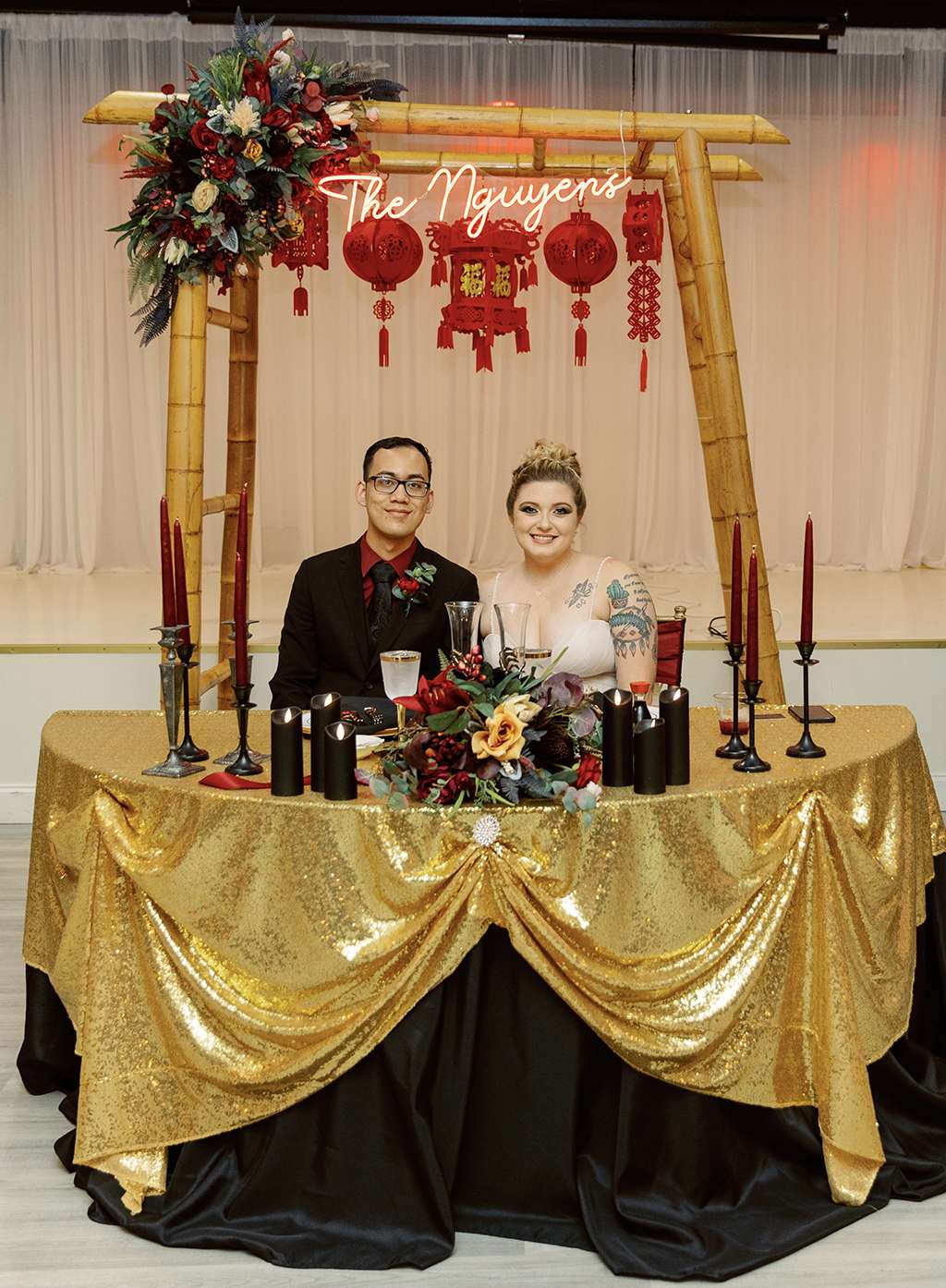 Choosing The Event Hall in Largo, Florida, to host their celebration, the couple had $20,000 to spend. Emily wore a Wtoo by Watters dress which she paired with Vans she jazzed up with her new name and pumpkin ribbons for laces as she knew she wanted comfort over everything else. Hasan, his sister and the bride spent hours one night putting together all the Chinese lanterns for the arch. "Besides that, we didn't do a whole lot of DIY since whatever I handmade in Hawaii would have to get to Florida somehow, and Hasan's no incredibly crafty!"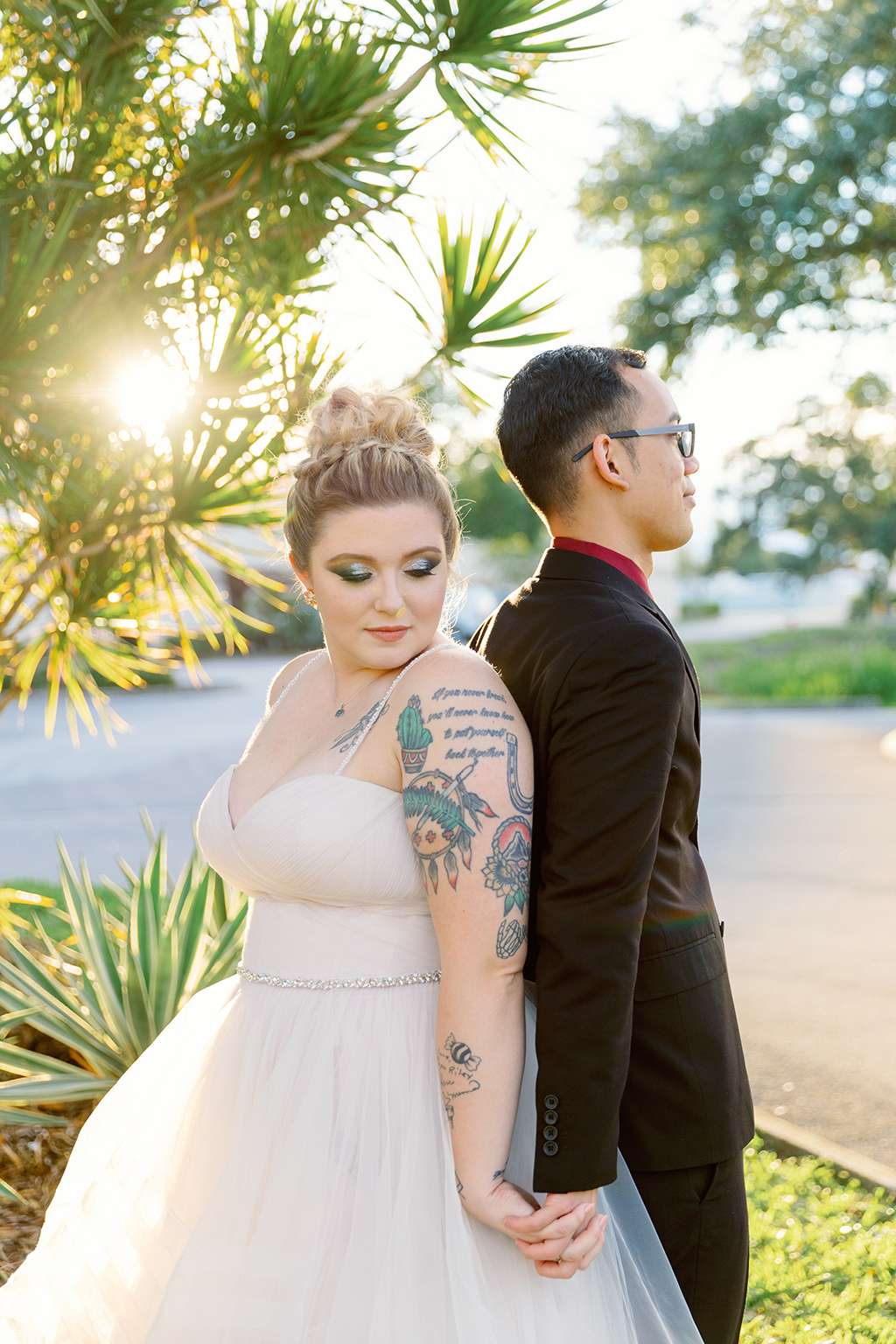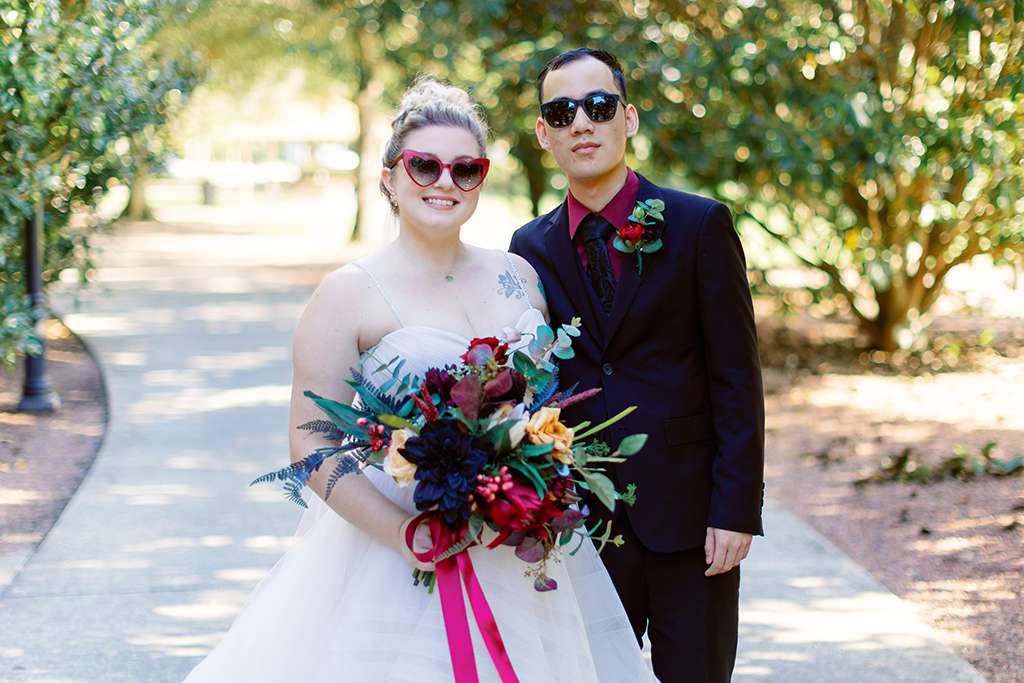 Their biggest expense was catering, but they got an amazing deal by choosing a local restaurant. Good food is key to a good party in our opinions, so it was important that we picked something delicious." They chose a venue which allowed them to bring in their own alcohol, which saved a ton of money, even with them hosting an open bar the whole bar bill cost around $700 for 100 guests. They also had a wedding cake from a grocery store.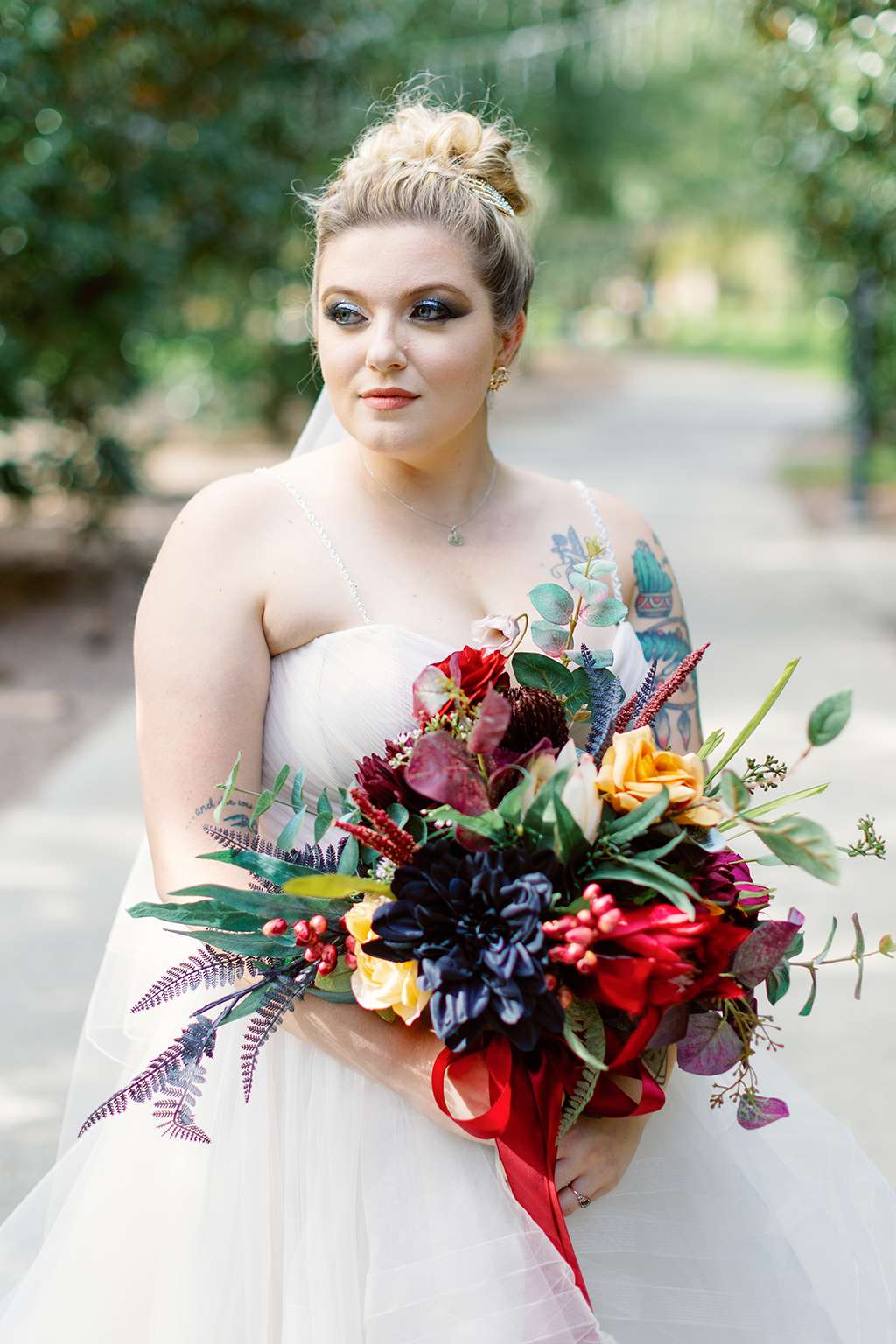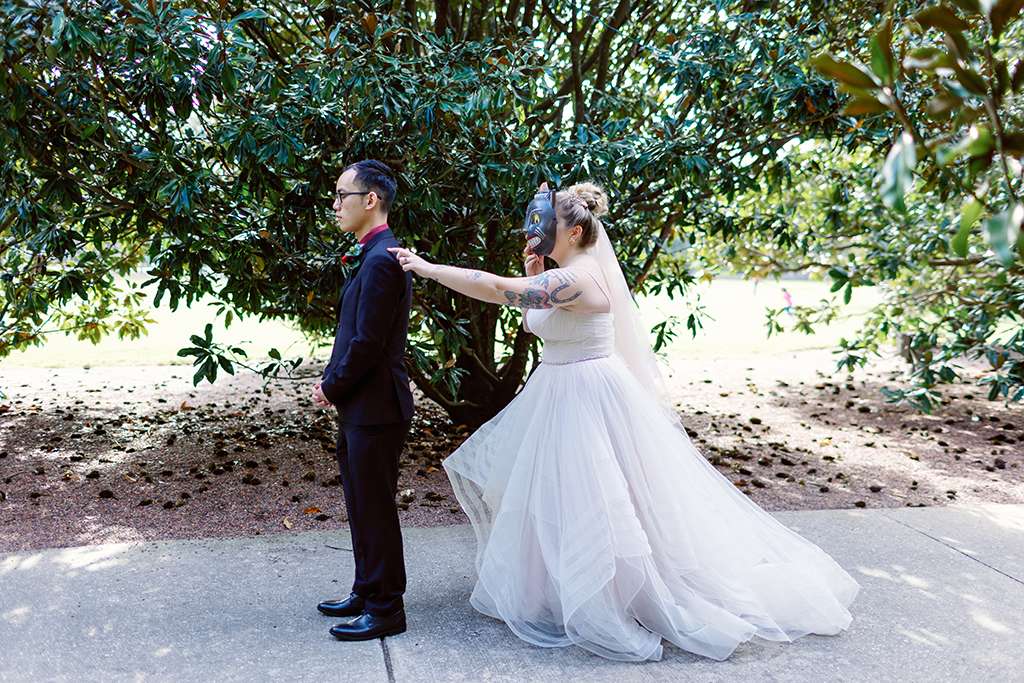 Emily walked down the aisle to The First Time Ever I Saw Your Face by James Blake. Her sibling was officiating, so it was extra special to the couple. "I knew I wanted them to have a special role in the wedding, by Sheyenna would have hated being in the bridal party, so we had them officiate instead."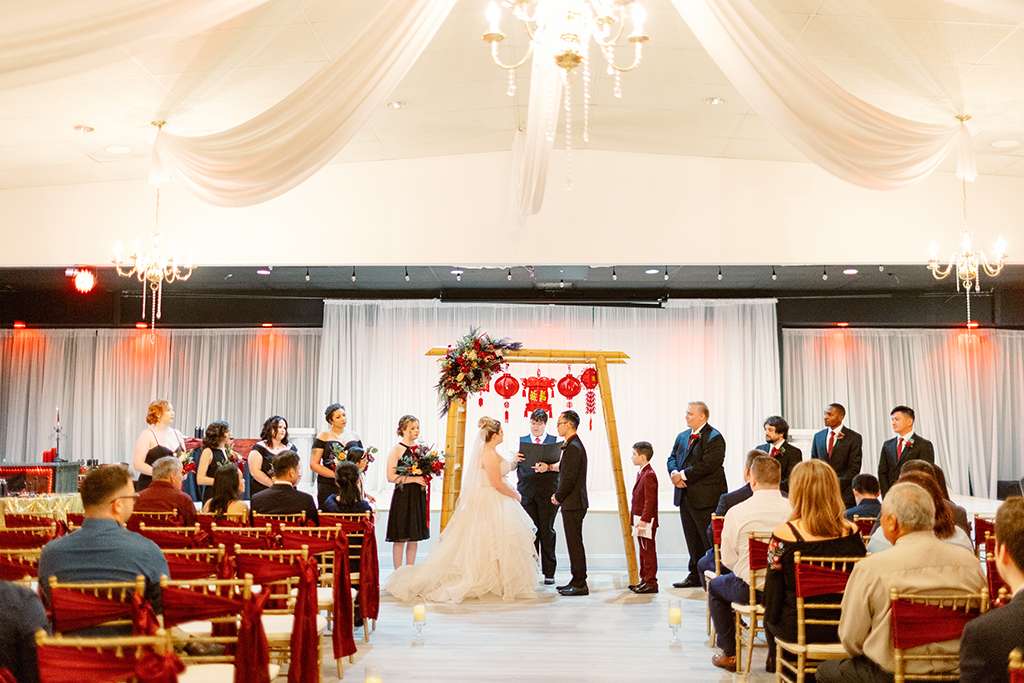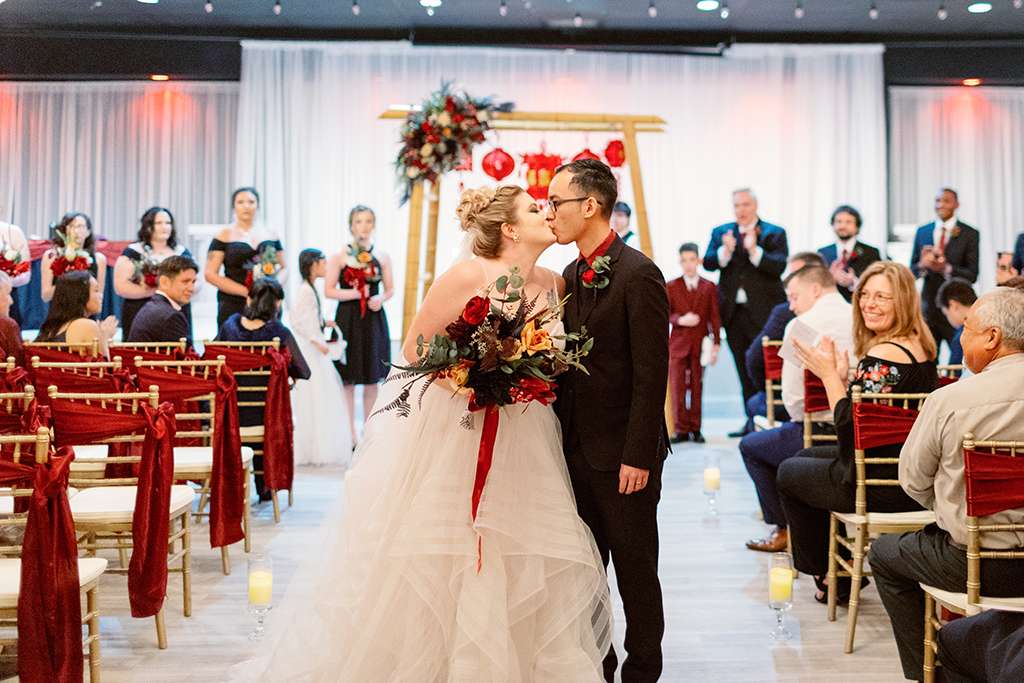 "Our vows were super sweet and from the heart. Hasan typically shows his love through actions, so hearing this long proclamation of love was beautiful." As per Emily's family tradition, they lit a unity candle together. The recessional was to Crazy for You by Madonna."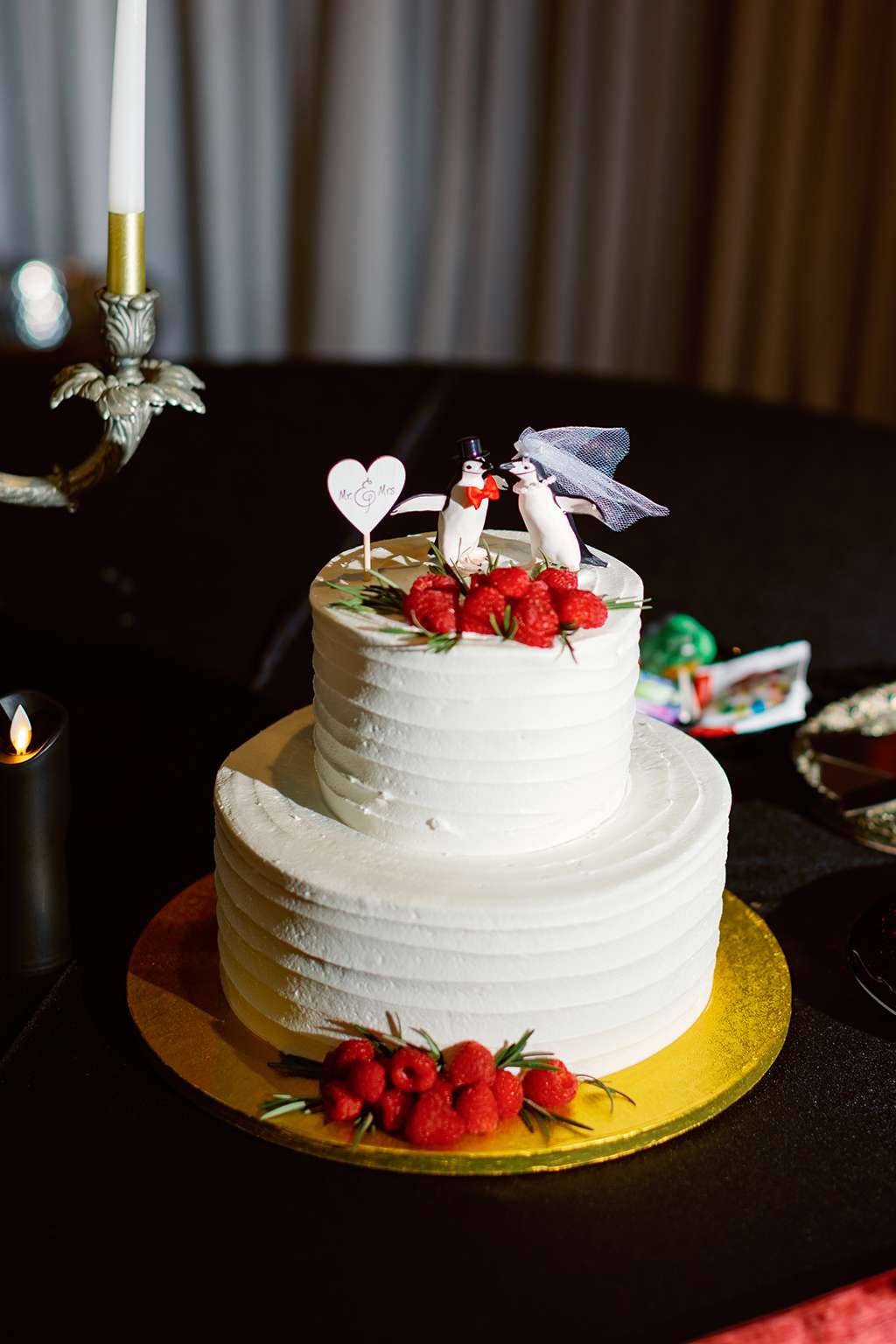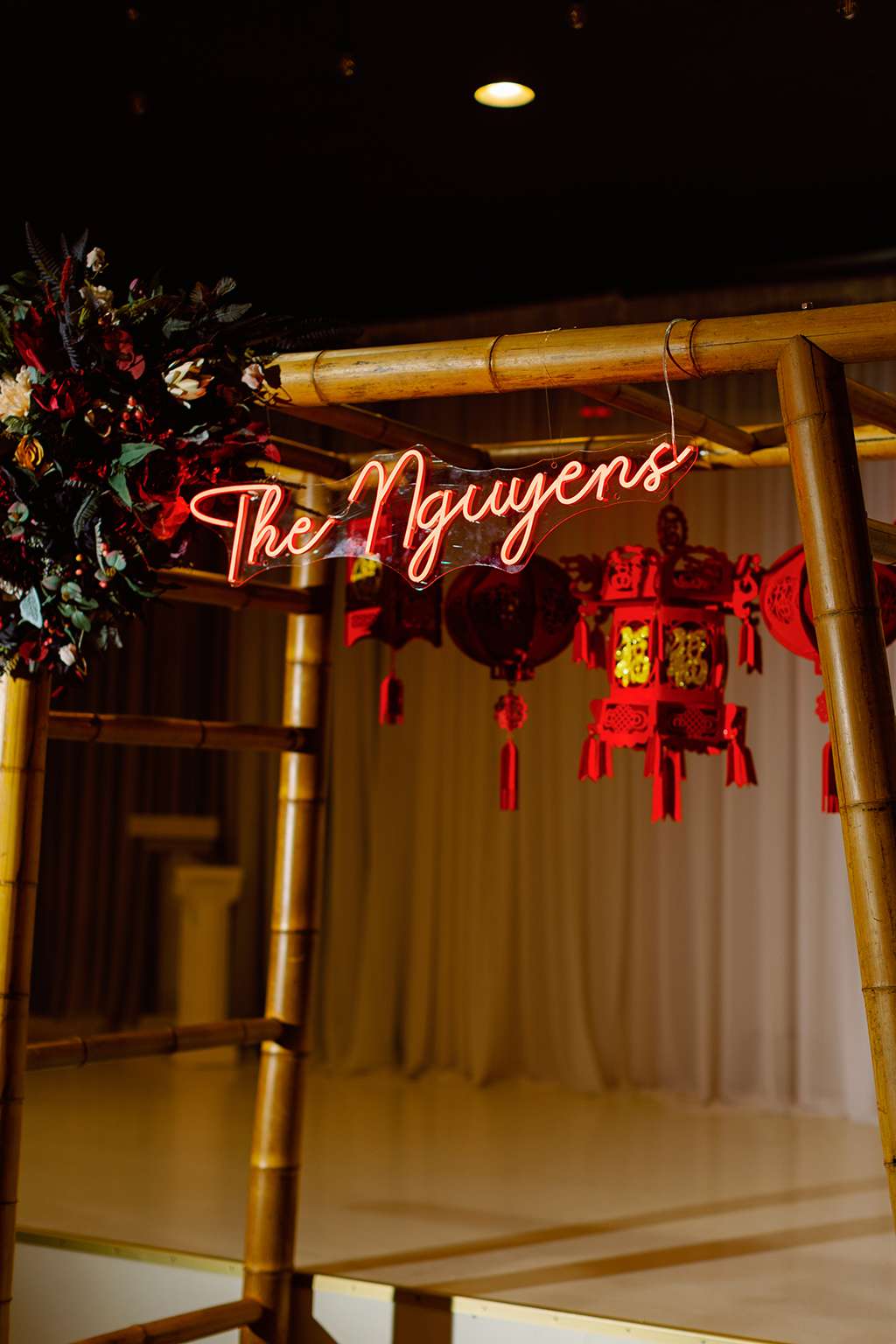 The worst part of planning their day was navigating family expectations and the push-pull of tying two cultures together. "We had to choose our battles for what was important to us as a couple over all the opinions regarding what 'must' be done. I know it's hard, but my advice would be to keep most details of the wedding private to avoid people's unwanted opinions and rude comments," Emily concluded. "Chances are they'll get so caught up in the day that they won't notice anyway."