Both Bryan and Danielle had been married before and have three children between them, so the bride didn't really want a wedding at all. However the groom did so they compromised on a Vegas elopement!
Covid gave them the perfect excuse to run away and get married without hurting any of their family's feelings. The day also had a sight Star Wars theme as they were married in May 4th, the bride wore Lightsaber earrings. Unfortunately the groom forgot his Star Wars tie and cufflinks at home!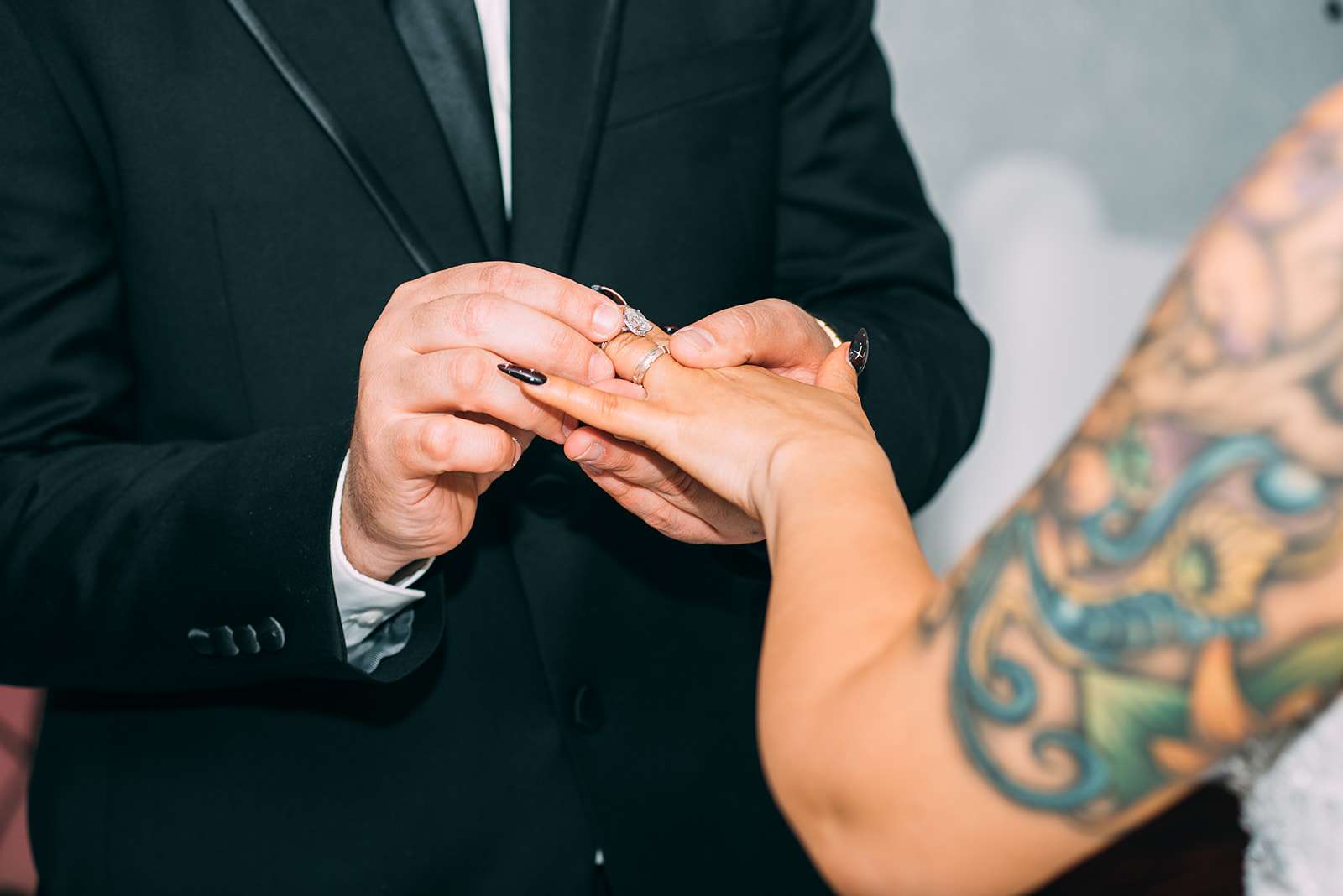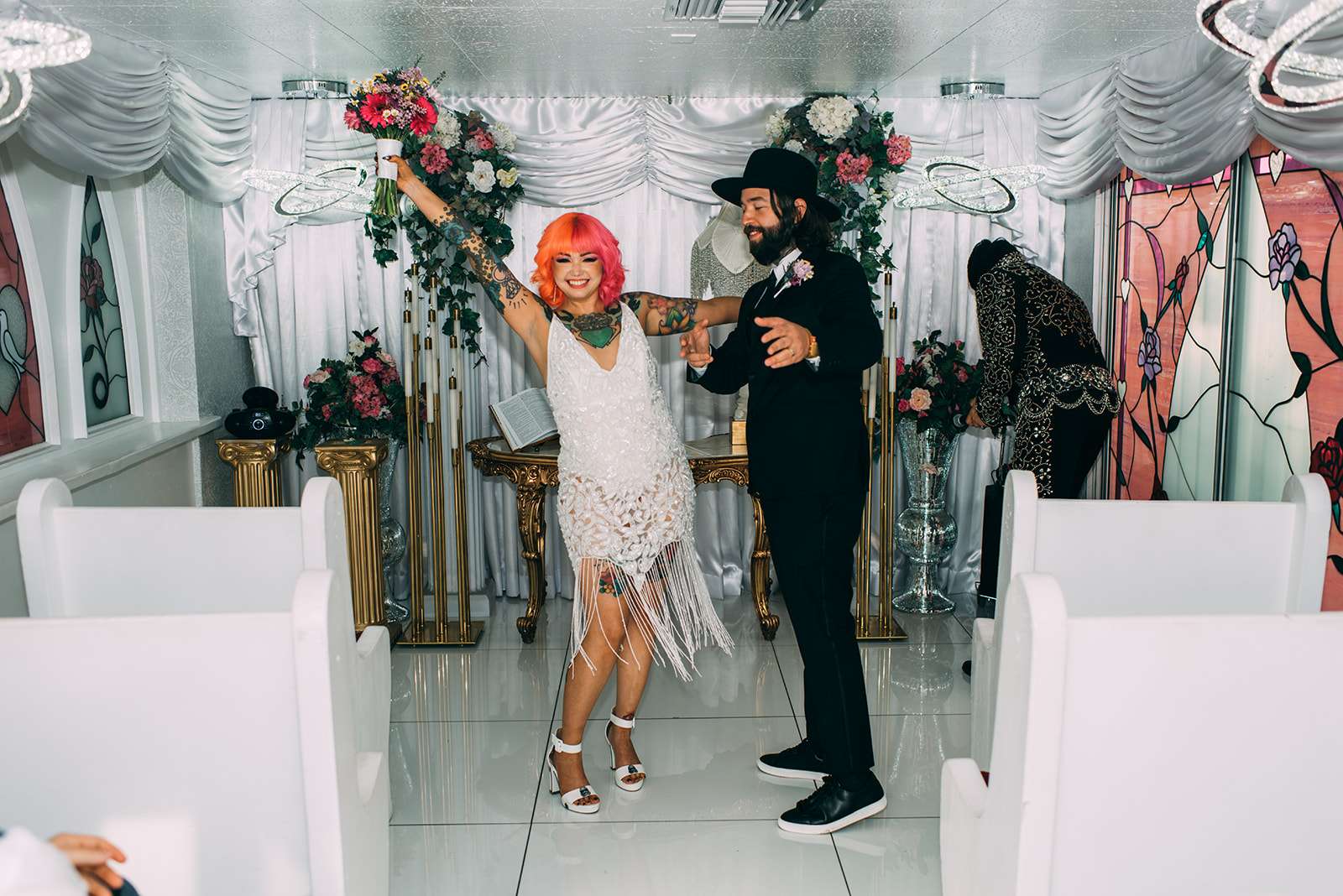 "I wanted our elopement to be all about fun", the bride said, "which is easier said than
done for a type A personality like me! I wanted it to be as stress-free and unplanned as
possible. So, other than the absolute essentials like the location, photographer, outfits and florist, I refused to plan anything else!"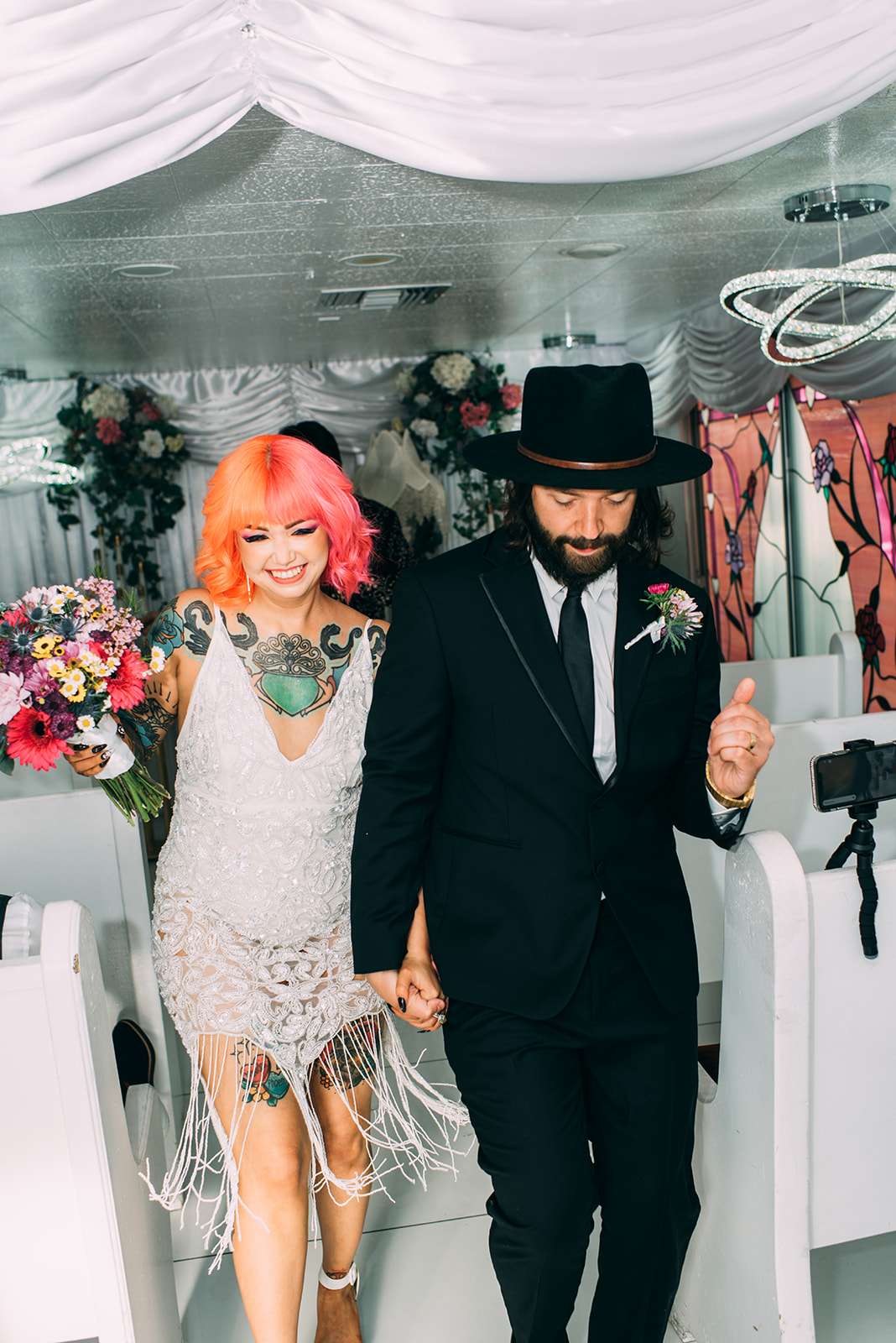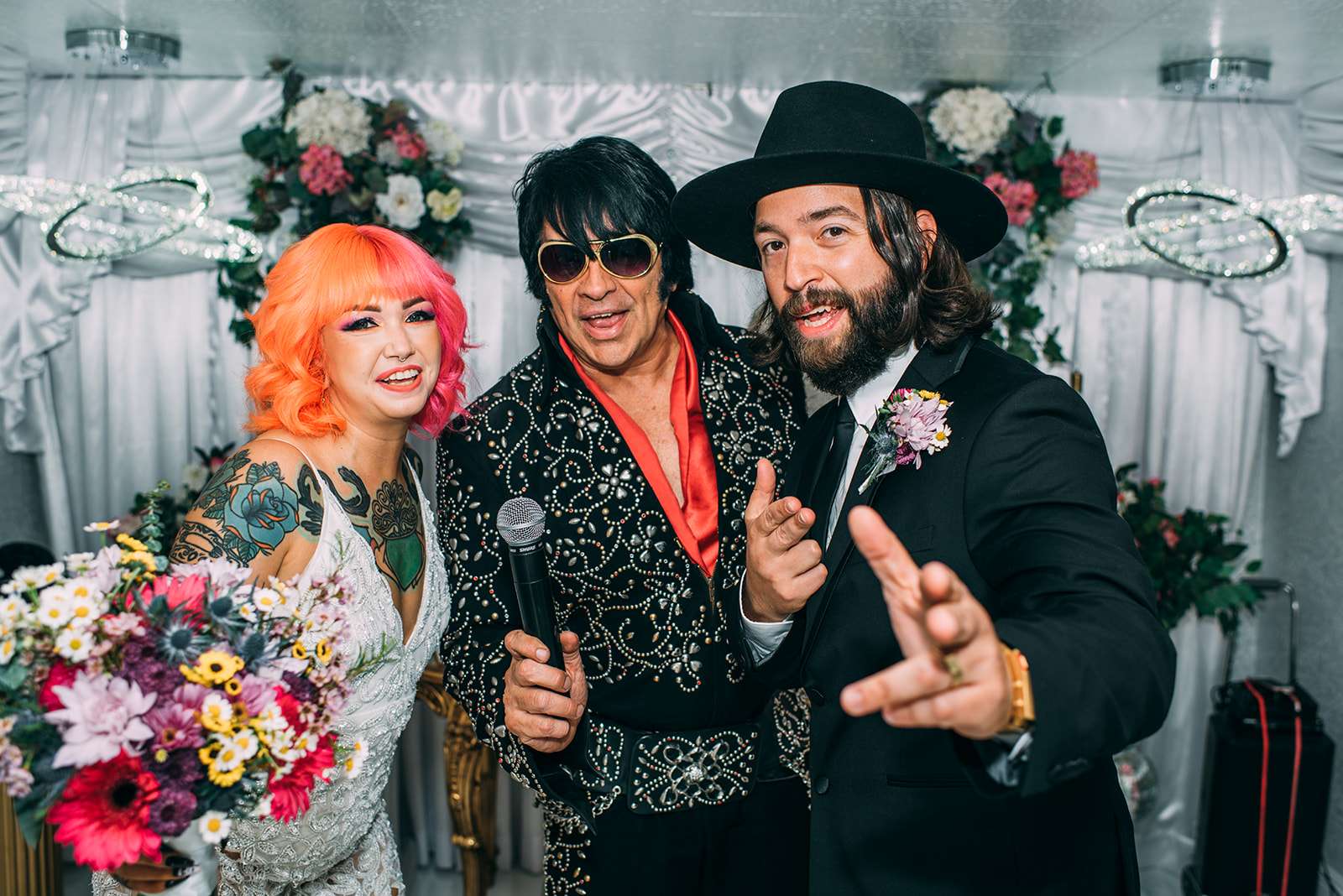 They chose A Little White Wedding Chapel as their ceremony spot, and were married by Elvis (who else!?). "It was the funniest seven minutes of my life!" she continued. "We got stuck in traffic on the way to the chapel, so when we got there we literally ran in hoping we didn't miss our time slot. Once we were checking in, the front desk asked us which Elvis songs we would like to use for our ceremony. We both drew blanks and told them to surprise us. I walked down the aisle with Elvis singing A Little Less Conversation and we walked out of the chapel to Viva Las Vegas. Our ceremony was filled with dancing, singing and lots of laughs."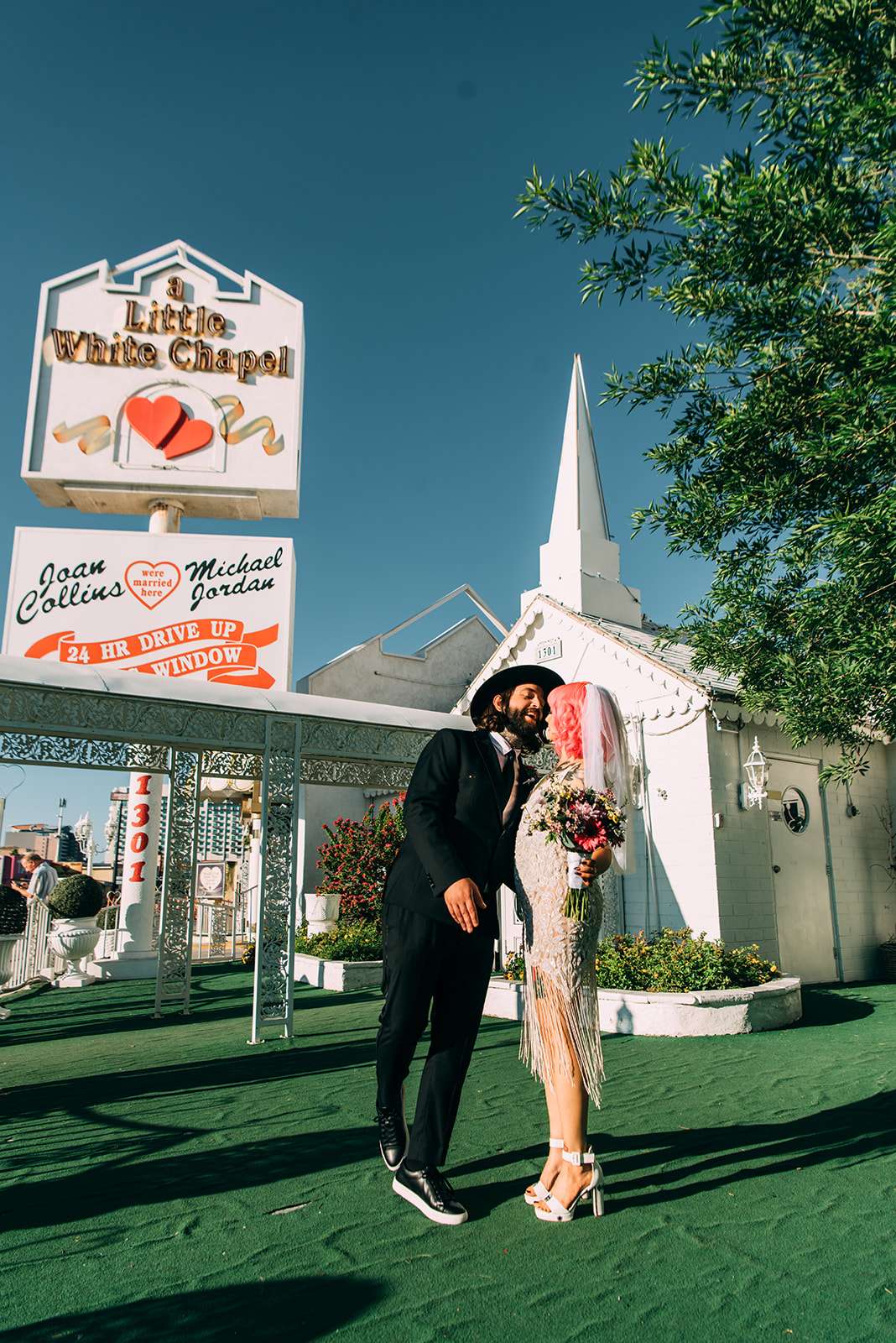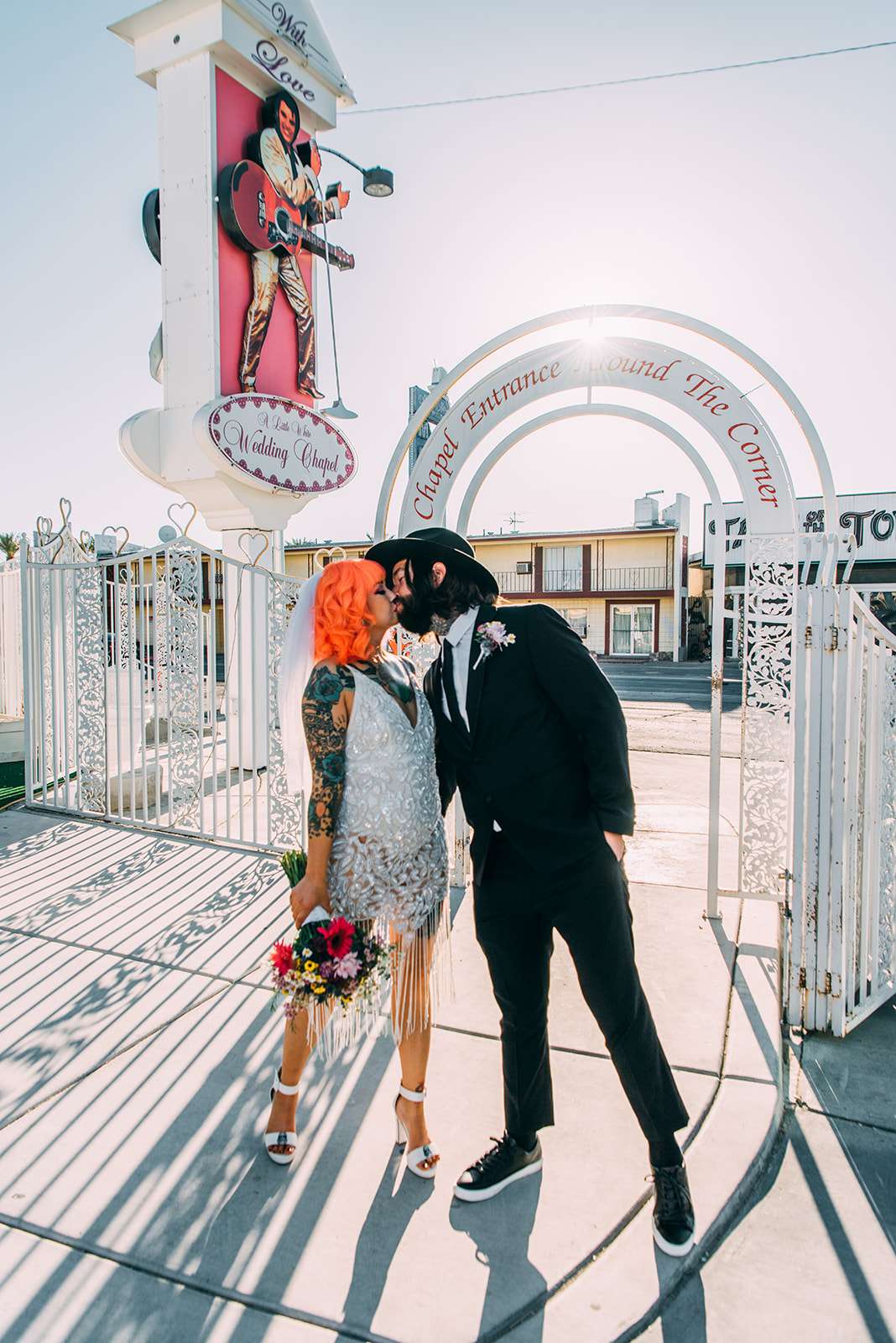 In total they spend only $3000, with the bride's dress coming from ASOS and the groom's suit from Men's Wearhouse to keep the costs down. Their photographer, Ashley Marie Myers, was their biggest expense as photos we're the one thing they wanted to make sure they got right.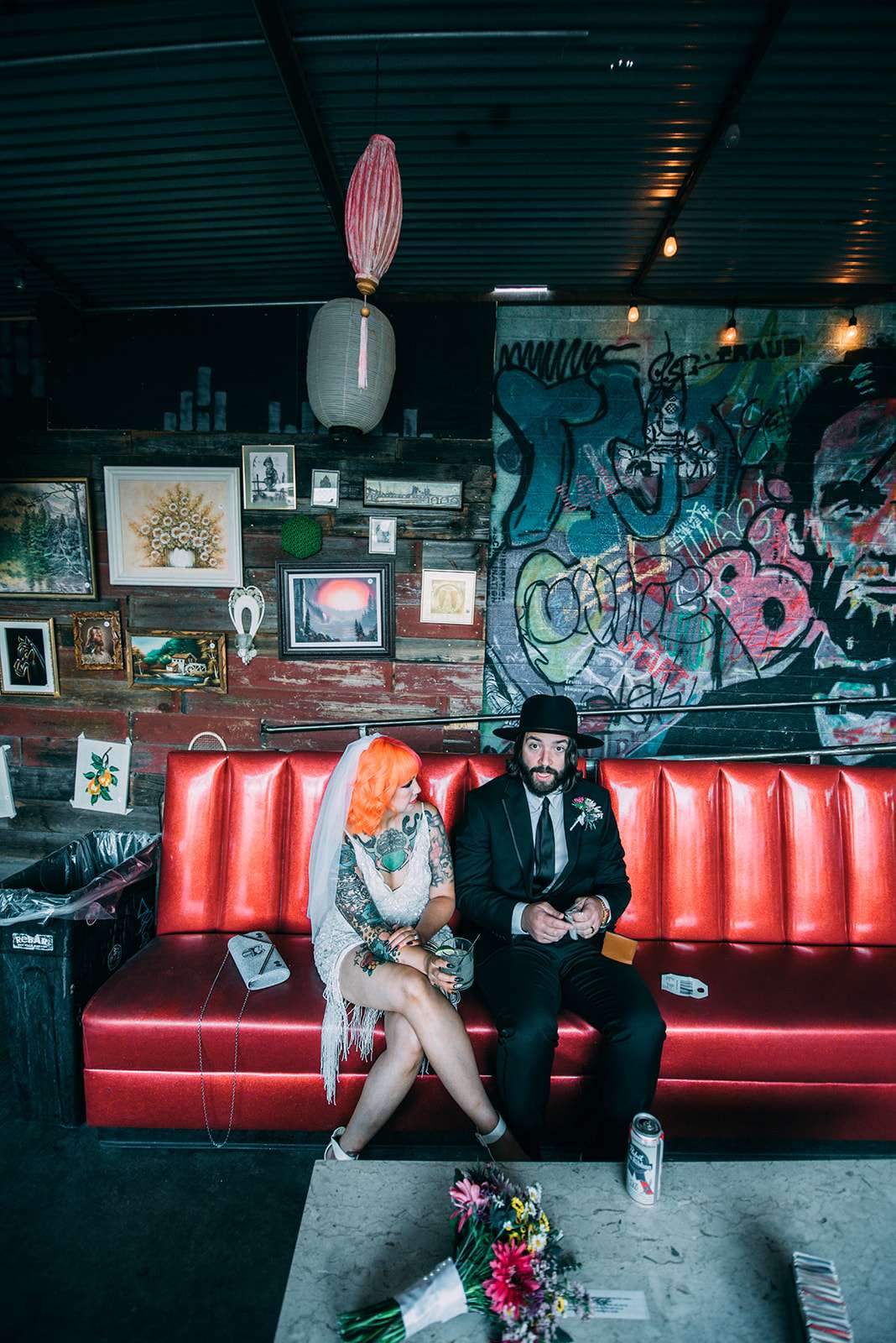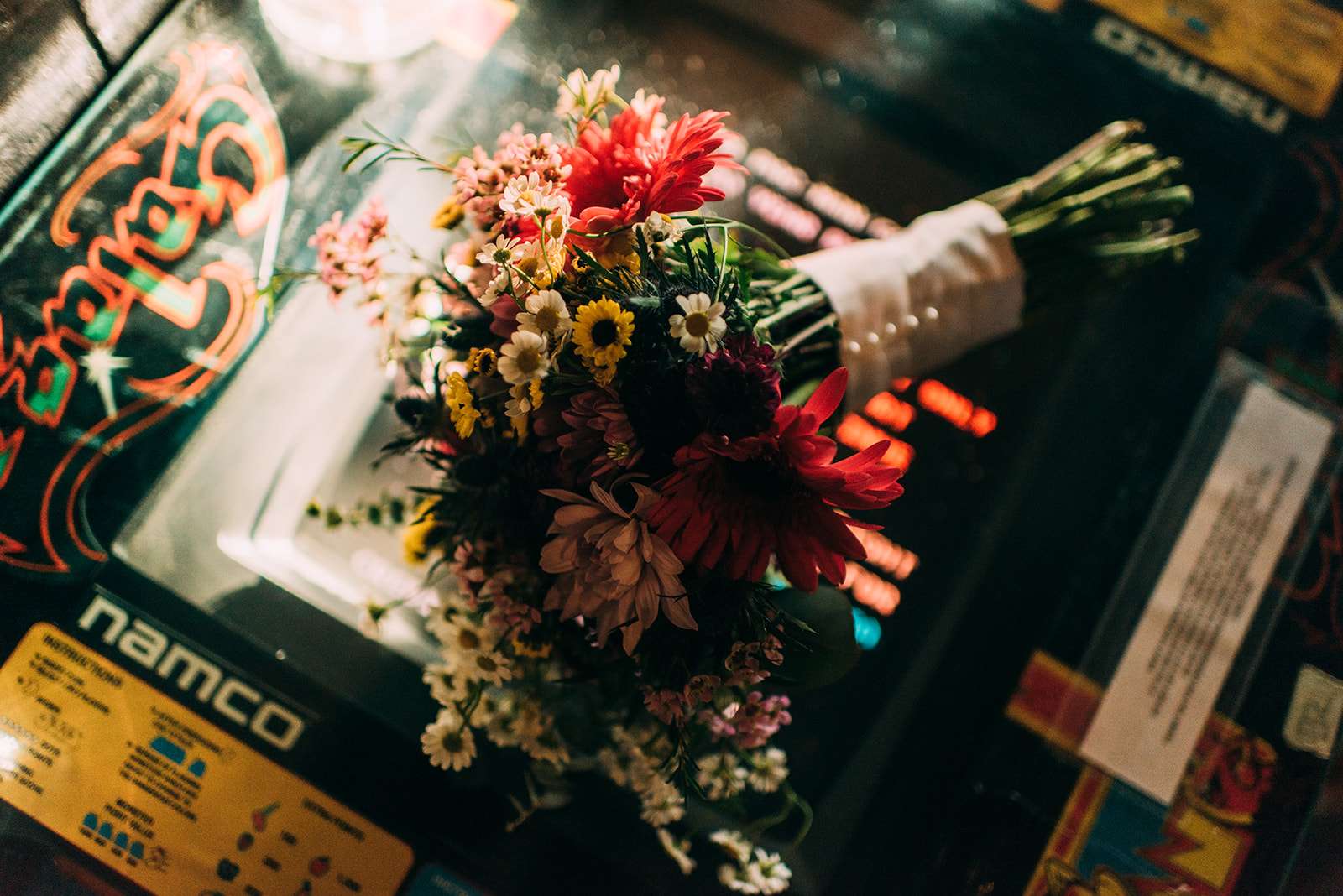 "Our biggest expense was our photographer. When I was researching places to elope, I fell in love with the super fun photos from other Vegas elopements. So I started following all the photographers of the photos I liked. When I got to Ashley's instagram, I immediately fell in love with her style. Once Bryan and I agreed on Vegas and the date, I contacted her to see if she was available. I told Bryan that I didn't care how much she cost, it was the only thing I really wanted. She was completely worth it! I'm obsessed with our photos!"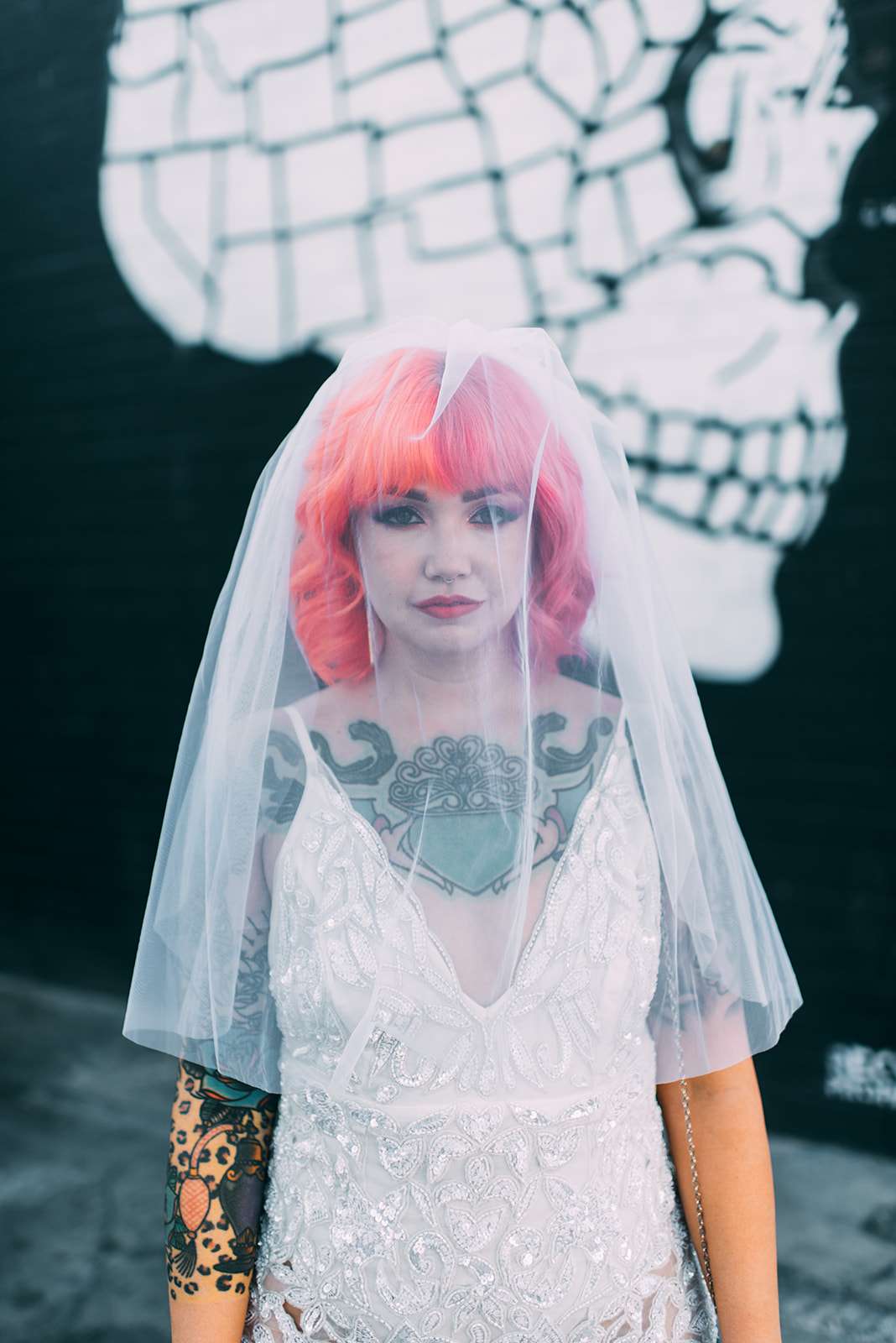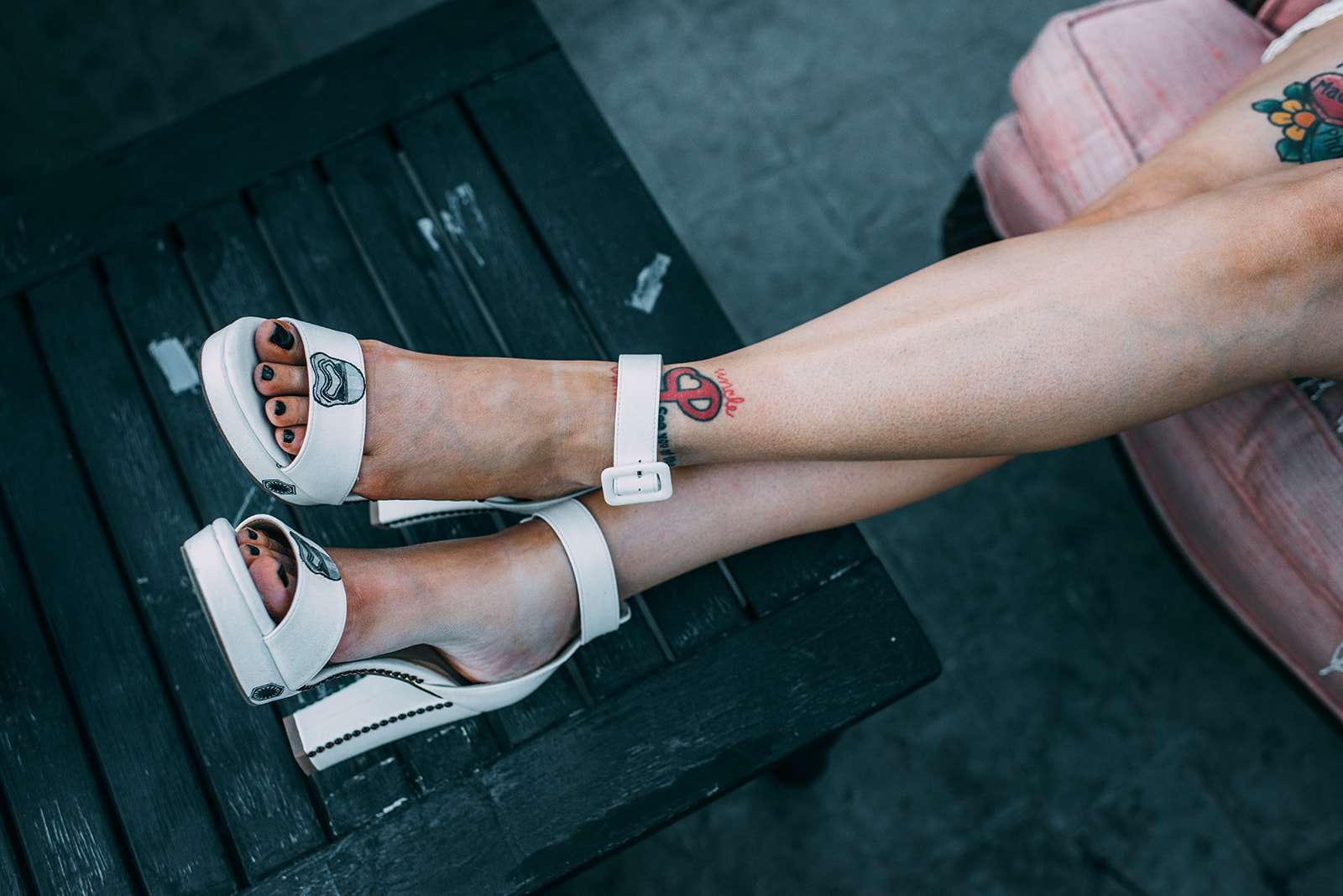 The best thing about planning a carefree elopement for the bride was that she could keep things simple and not stress about it in the run up, however there were some last minute panics about if everything they'd picked would work together.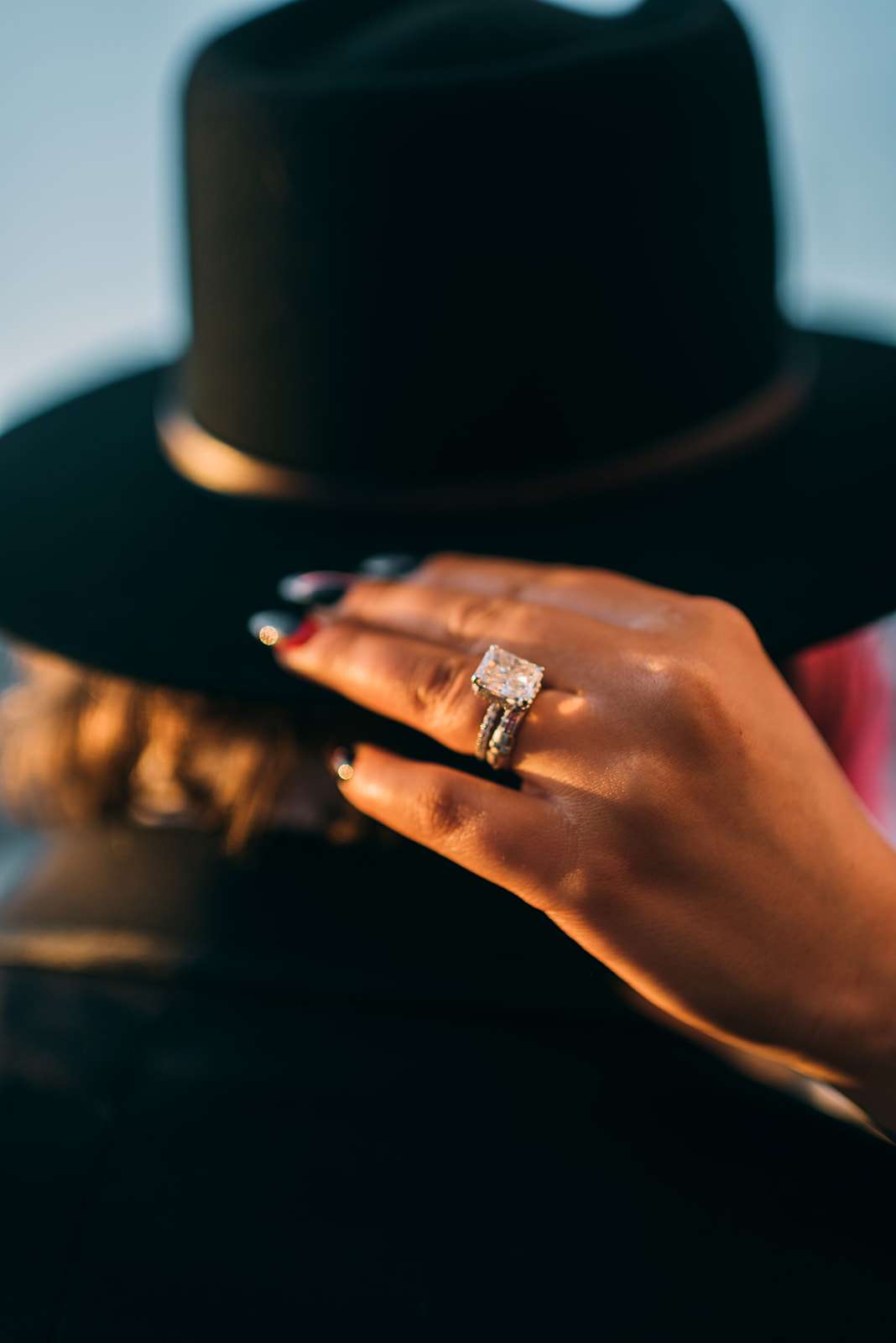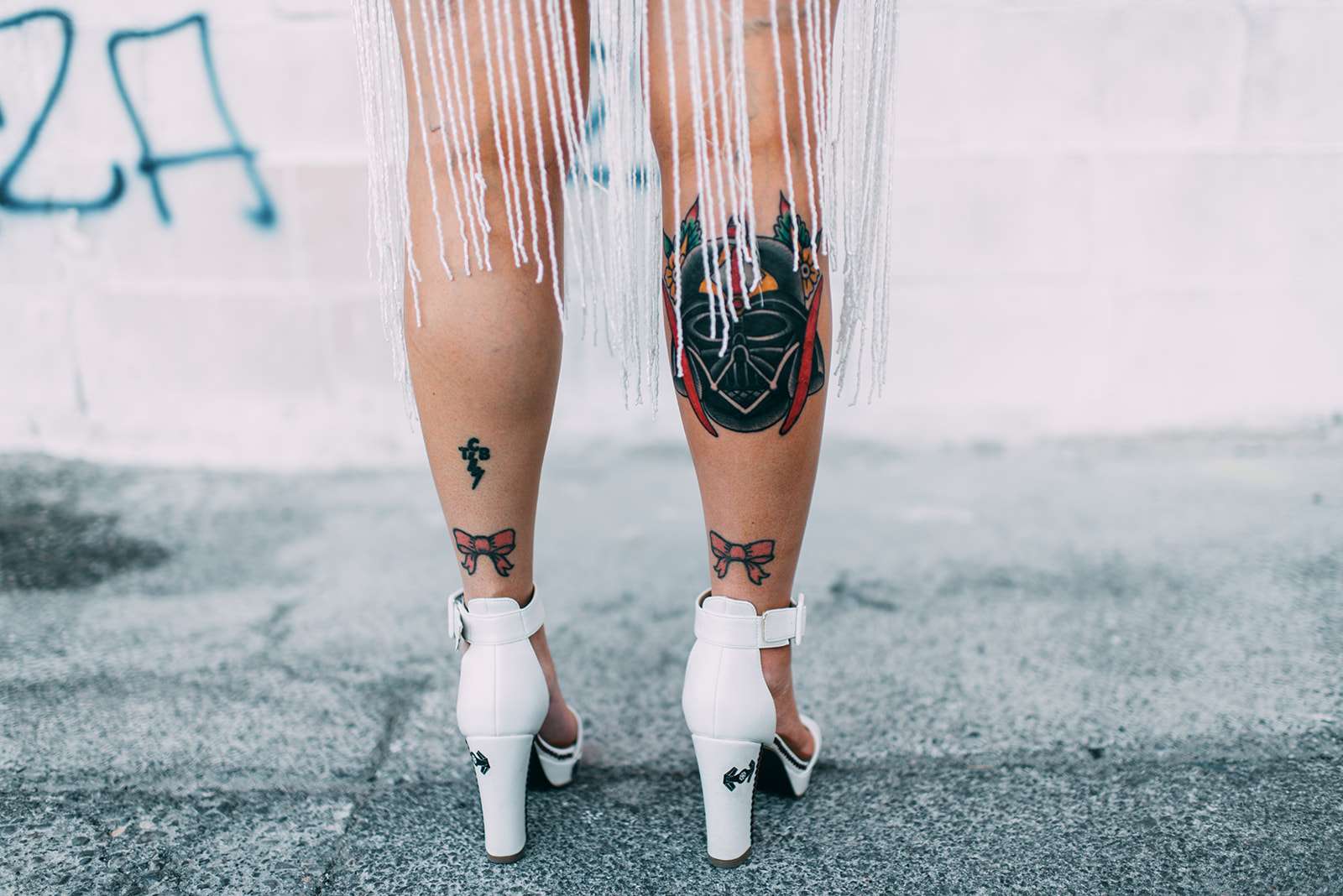 "It was almost a visual hot mess" she laughed. "Other than the few Star Wars details that I really wanted, we were each on our own to come up with our own looks. I had my dress and shoes picked out super early and I knew I wanted a wildflower bouquet. Bryan went back and forth about the look he wanted. He looked at different shades of blue and red suit and right before he actually ordered one, I was asking advice from a friend about which shade of blue she liked and it was her that asked what our flowers looked like! That's when I realized not everything would magically match together.
It ended up working out because he got a black tux and bought a black hat the day of the wedding which tied his look together!"