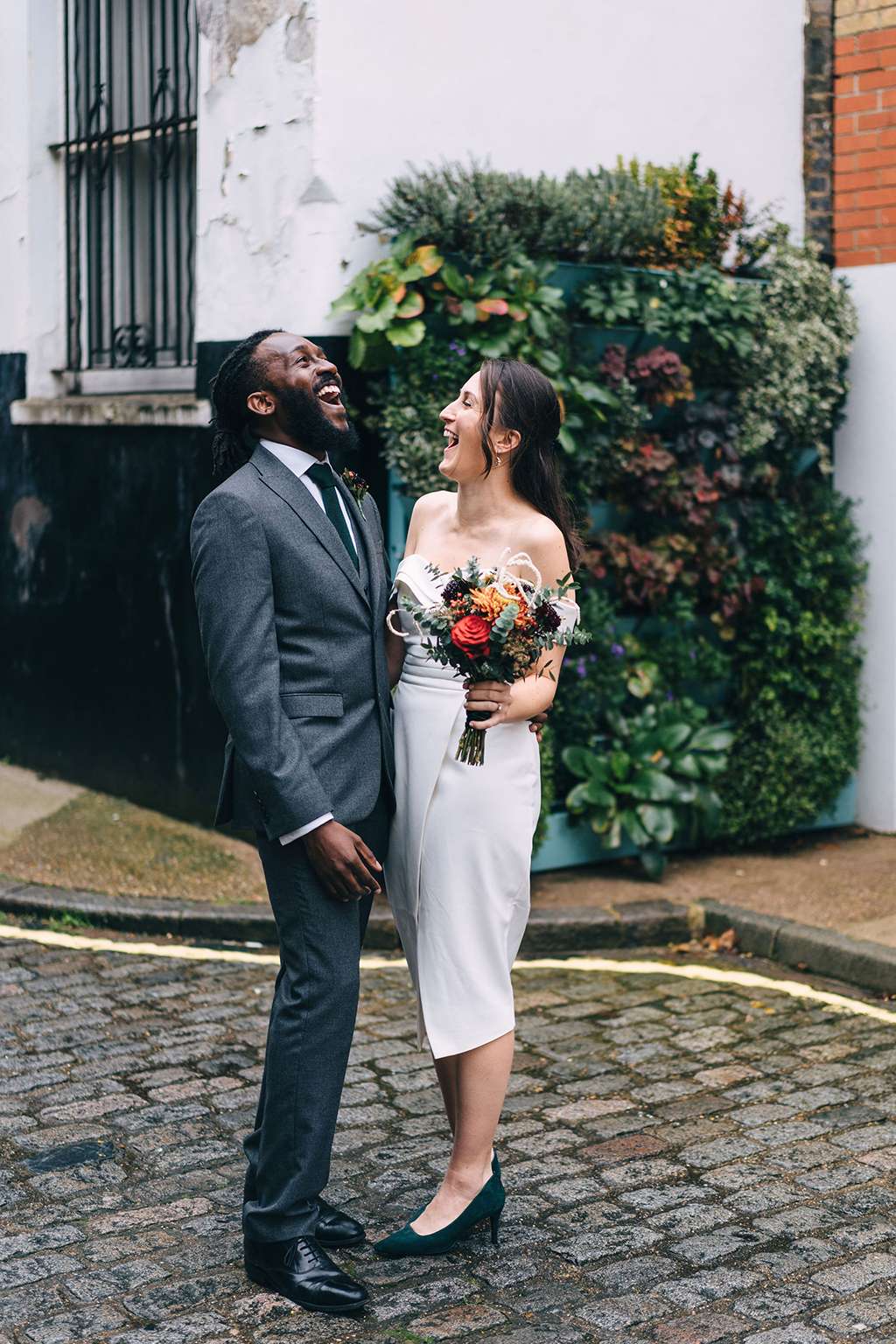 Did you know – the average engagement, from proposal to walking down the aisle in the UK is 20 whole months? From securing a date at the venue you've been dreaming of since you were little to purchasing a made to order dress, not to mention the tiny detail of y'know – saving up enough to pay for the whole thing, there are a lot of different reasons why this might be the case. But what if you don't care about any of that stuff and just want to be married already?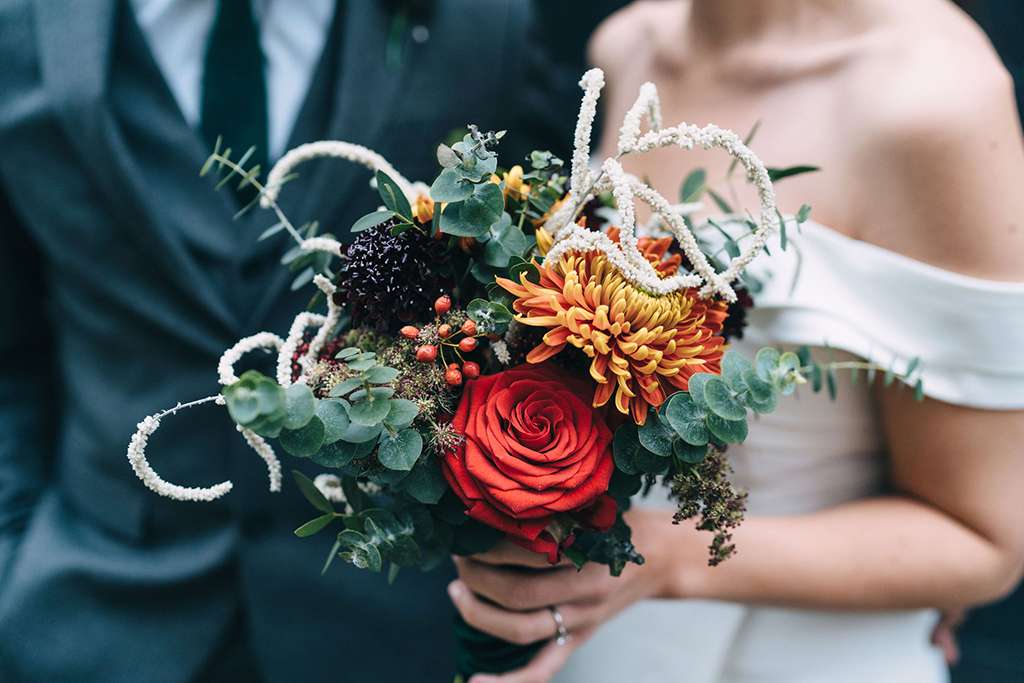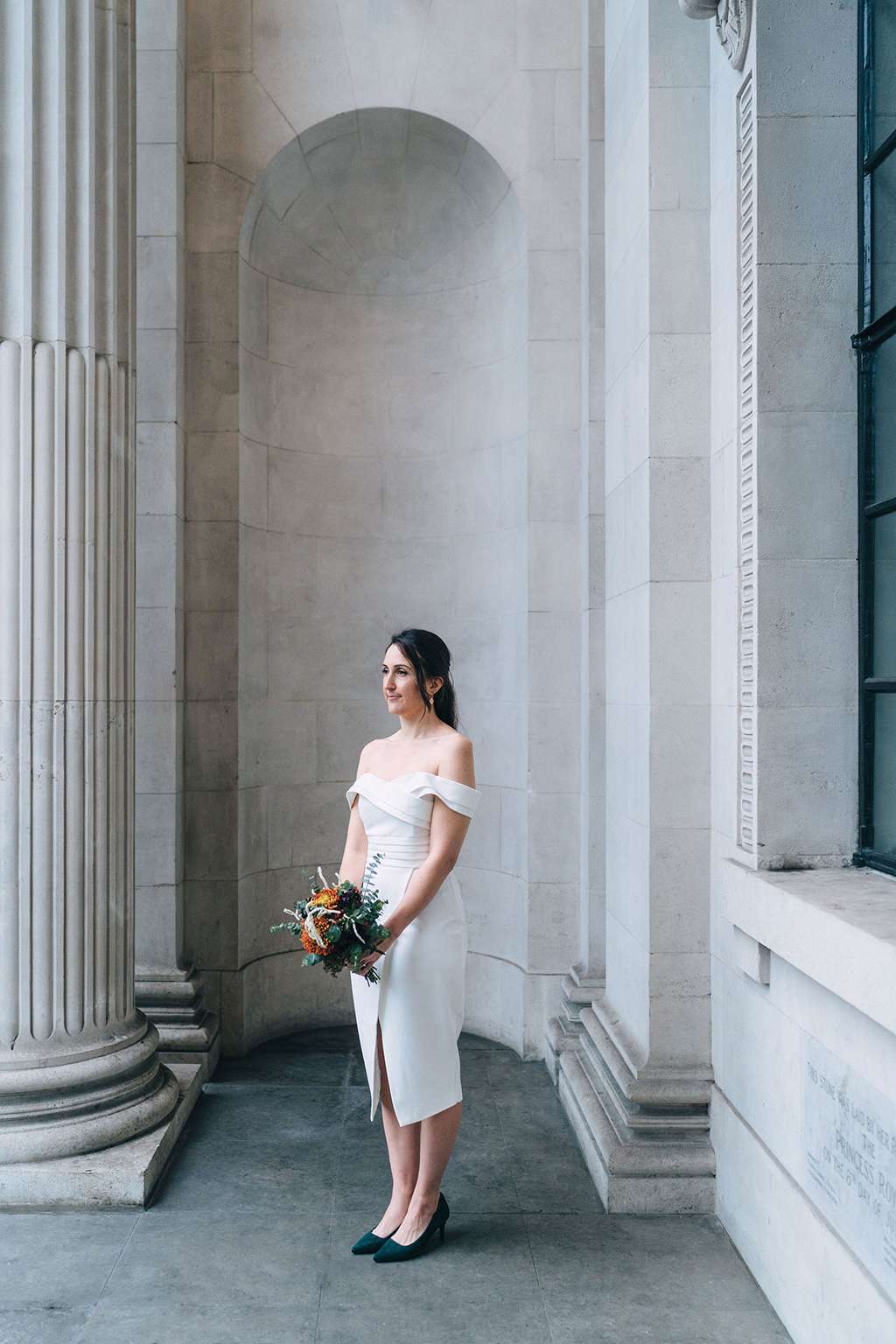 It can be done, and Jade and George are testament to just this – they were engaged in mid September, and married by the end of October! As long as you can get an appointment to give your legally required 28 days notice, you can get married in the year thereafter at any point you choose!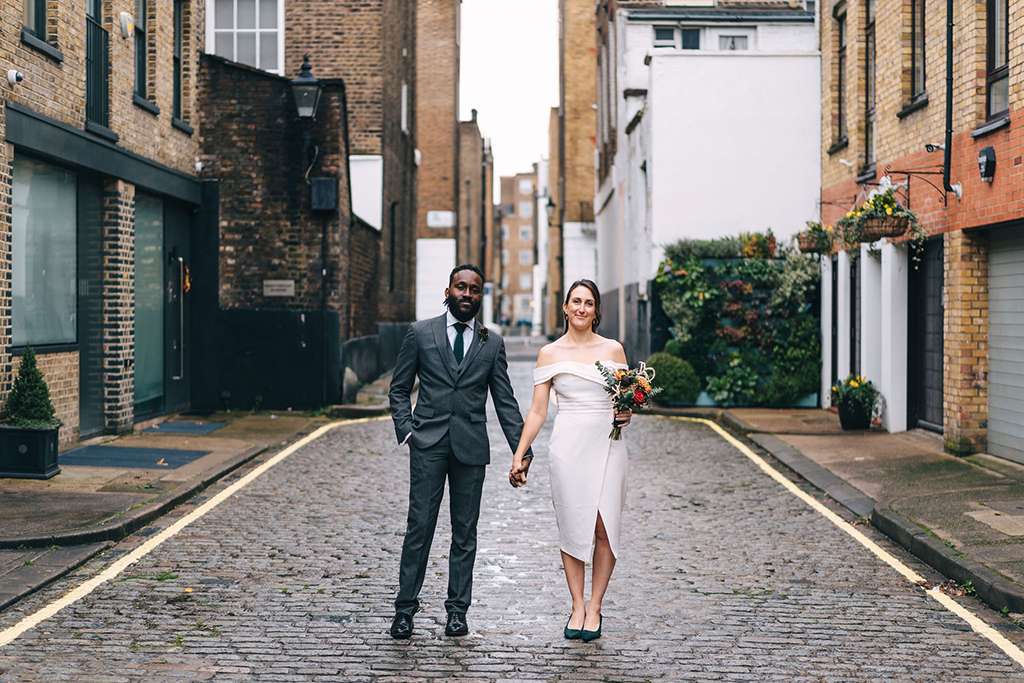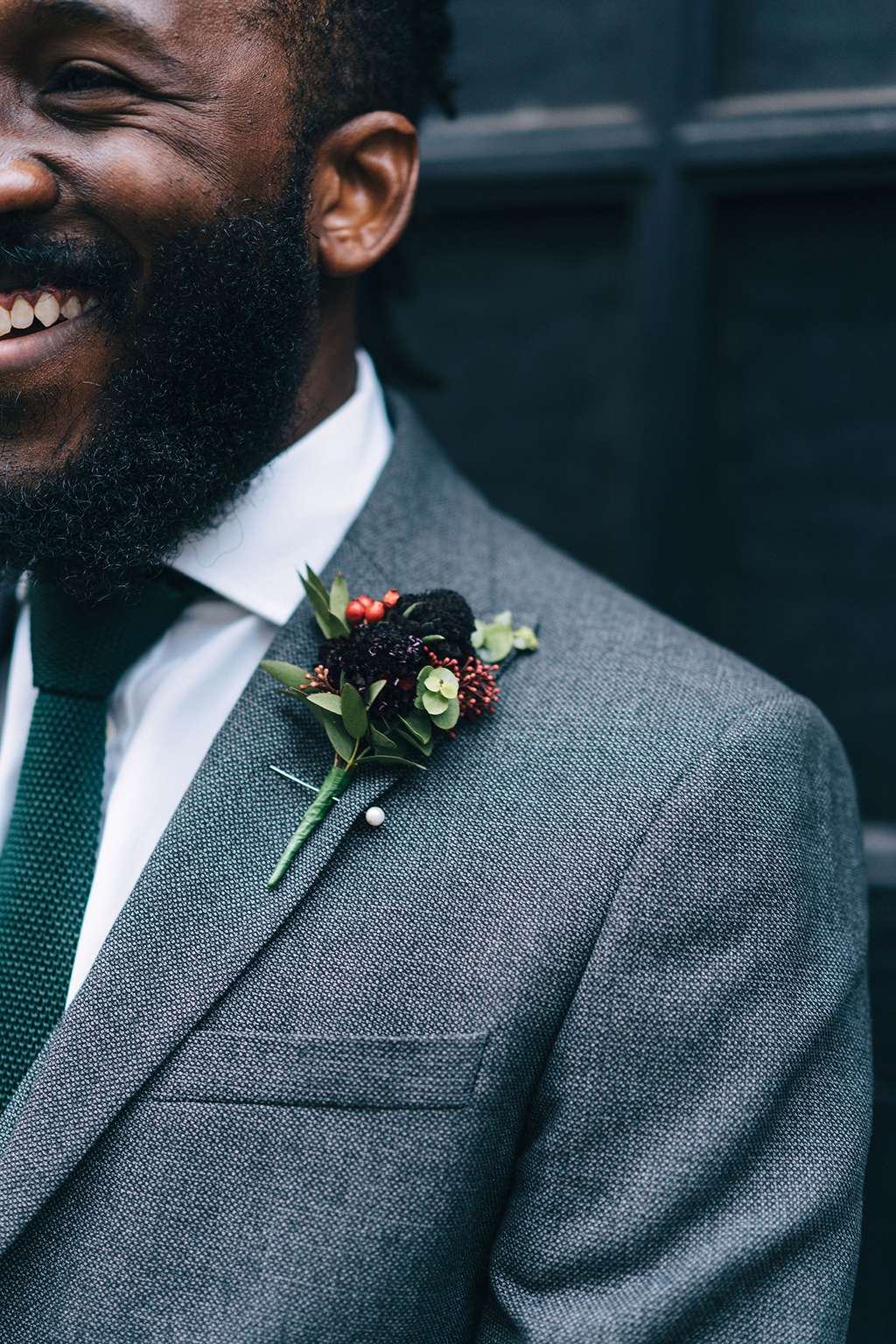 "I love event planning," Jade told us, "so even though this was a small affair, it still took time, and seeing everything come together was so rewarding!" Due to COVID restrictions, they only had five guests at their simple ceremony at Old Marylebone Town Hall, with the rest of their family and friends joining in over Zoom.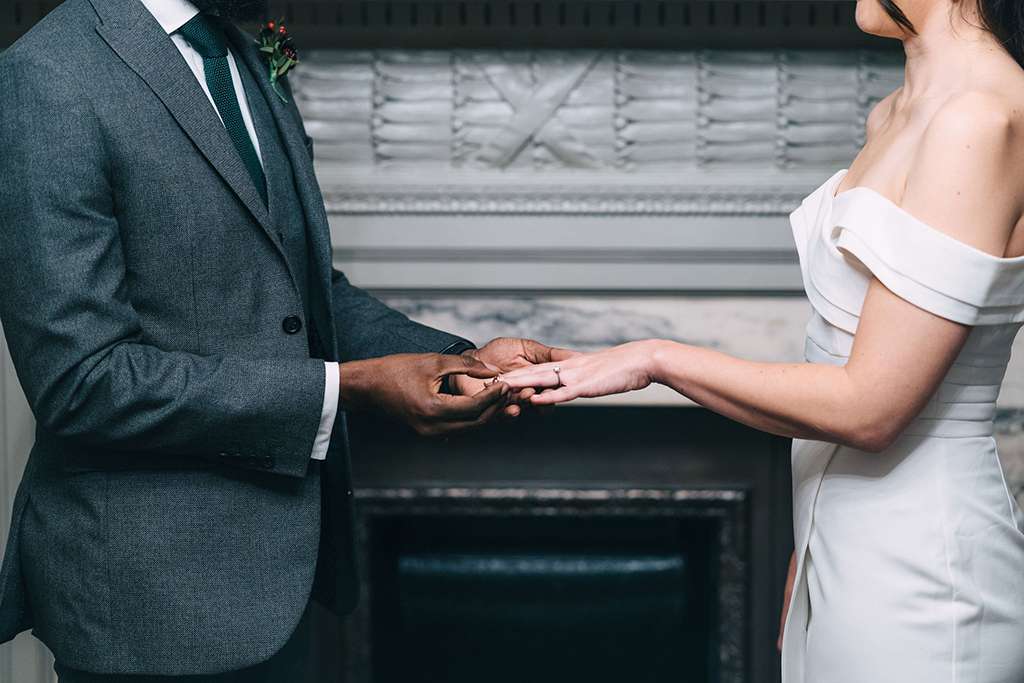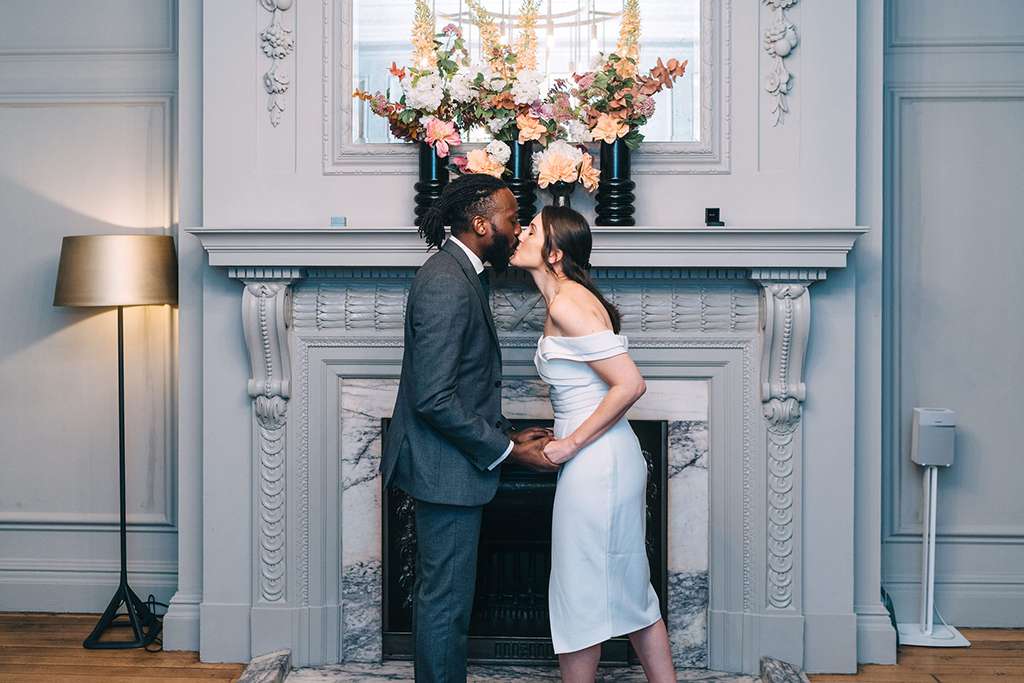 Jade ordered around twenty different dresses online before settling on a Lavish Alice number for the day. "Be open-minded when looking for an outfit," she advises. "The style you want might not be the one that feels best on so try a lot of different options!" She added in a bouquet by Your London Florist and she had herself a bridal outfit!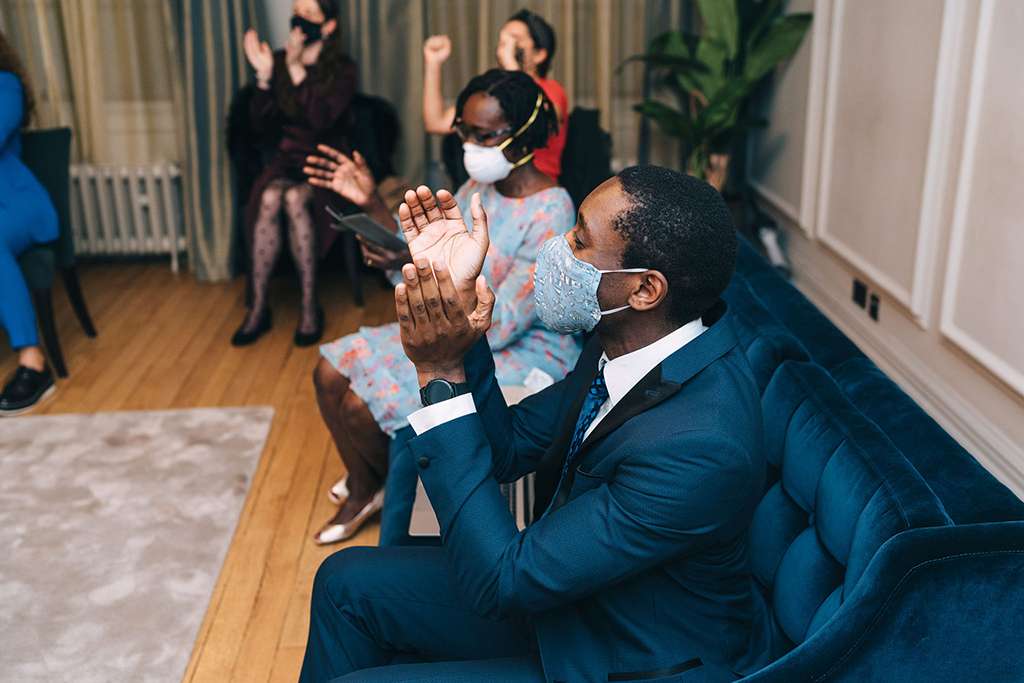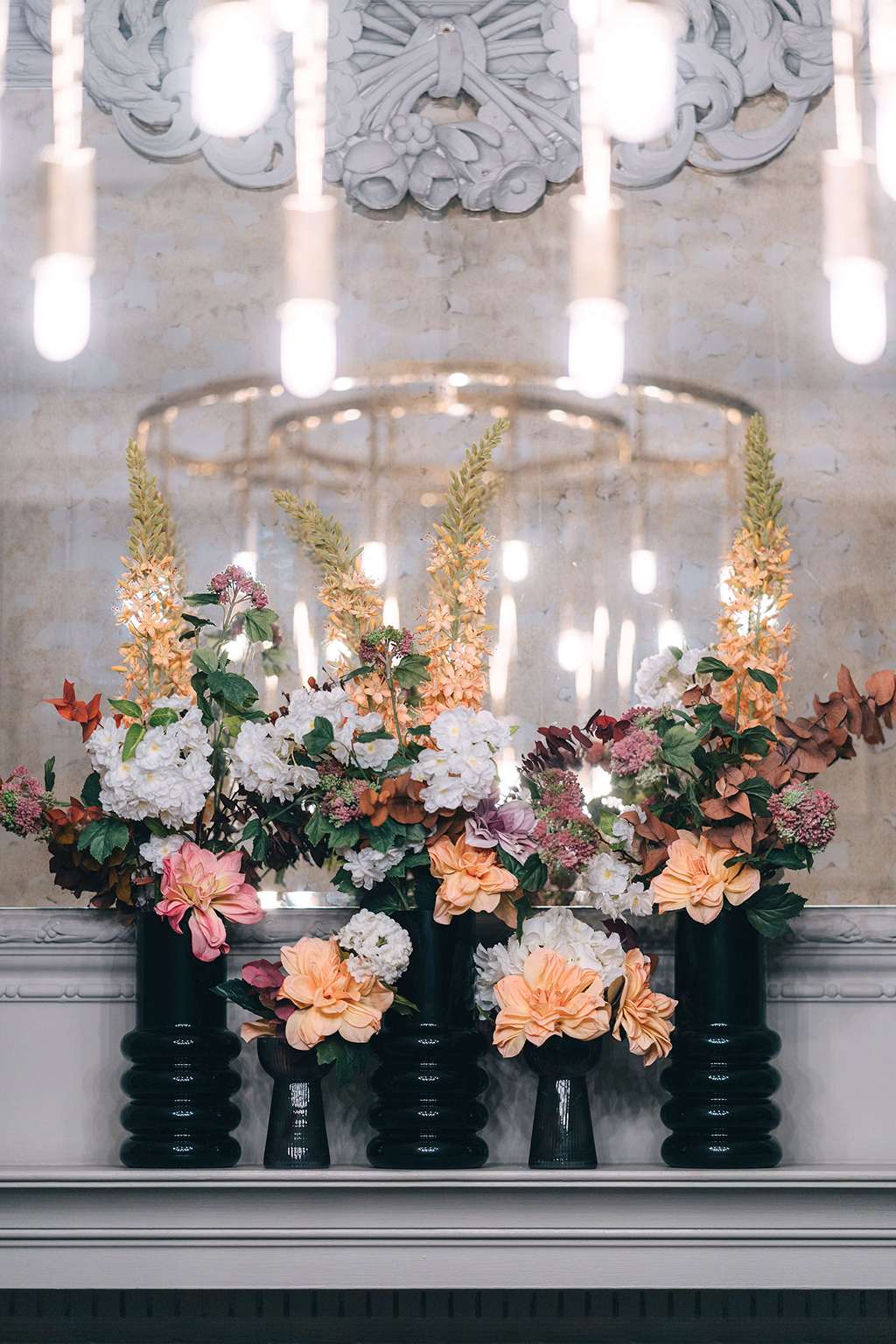 The couple booked an informal and intimate pre-ceremony shoot with Miss Gen Photography, which really set the tone for their day. "Invest in beautiful photos," the bride continued, "the memories are worth it!"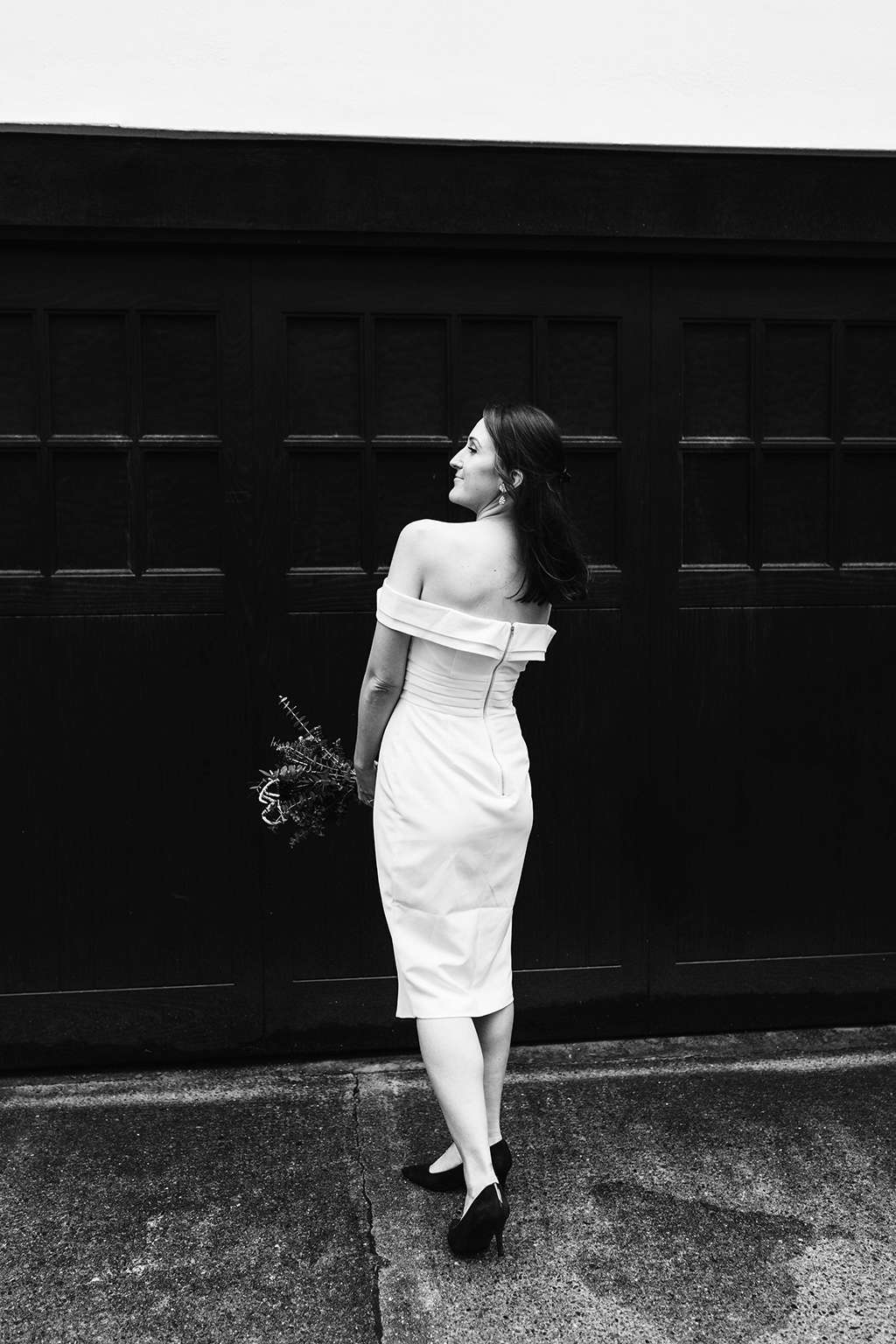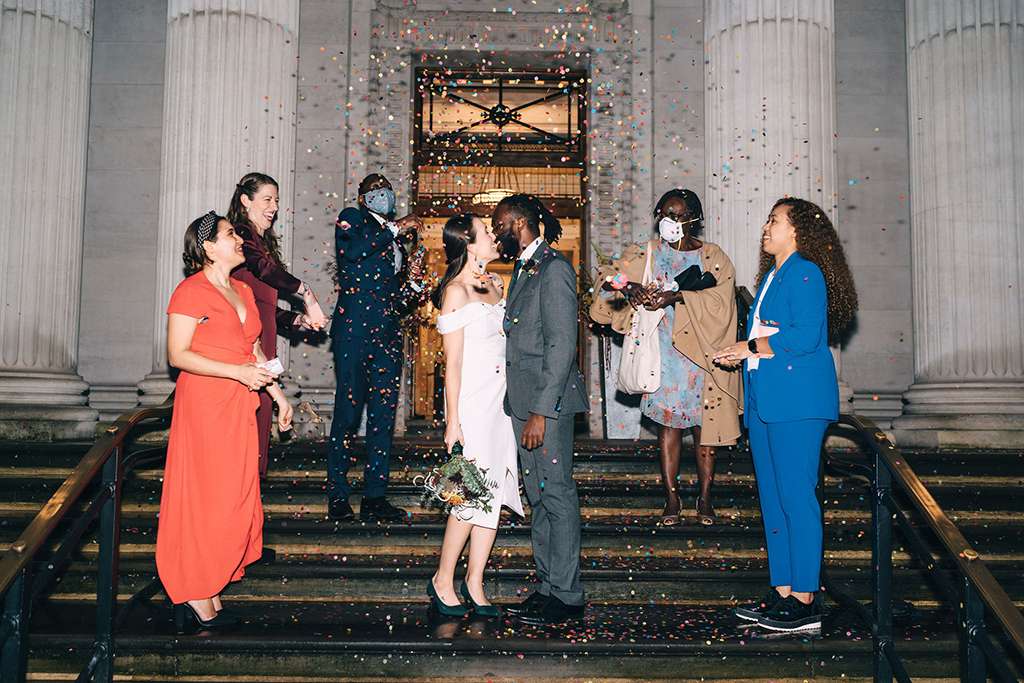 "Just enjoy the day," she concluded. "Even if you're doing things super small and simple, you can add some fun elements that will make you have a great time. For us, it was our choice of music – which we chose in the Uber on the way to the town hall!"