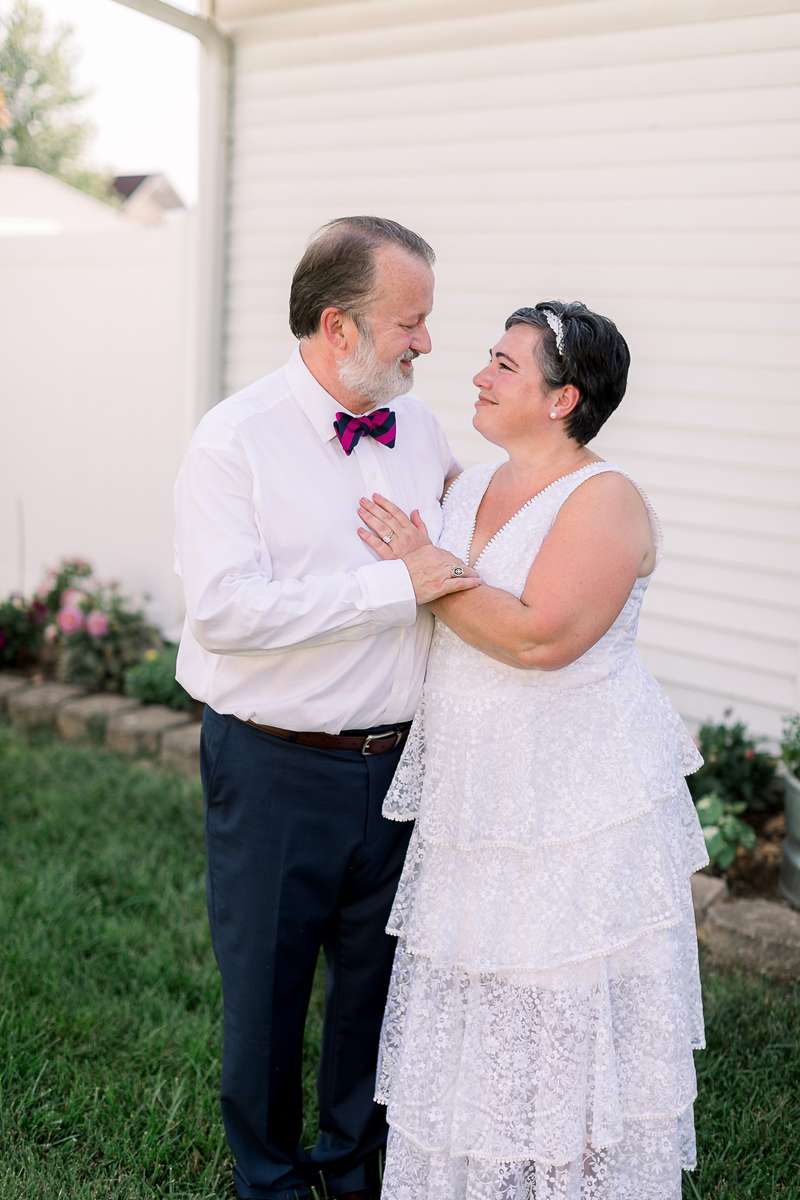 With a budget if $5,000, Andrea and Stacey – who met online in 2018 – planned a completely DIY, June wedding in their own back garden. Both in their 50s and both having been married before, they wanted their wedding to feature all things and people they love. They had just nine guests, which included their three grown up children, a bocce tournament, a homemade taco bar and great scotch whiskey bought from a previous trip to Scotland.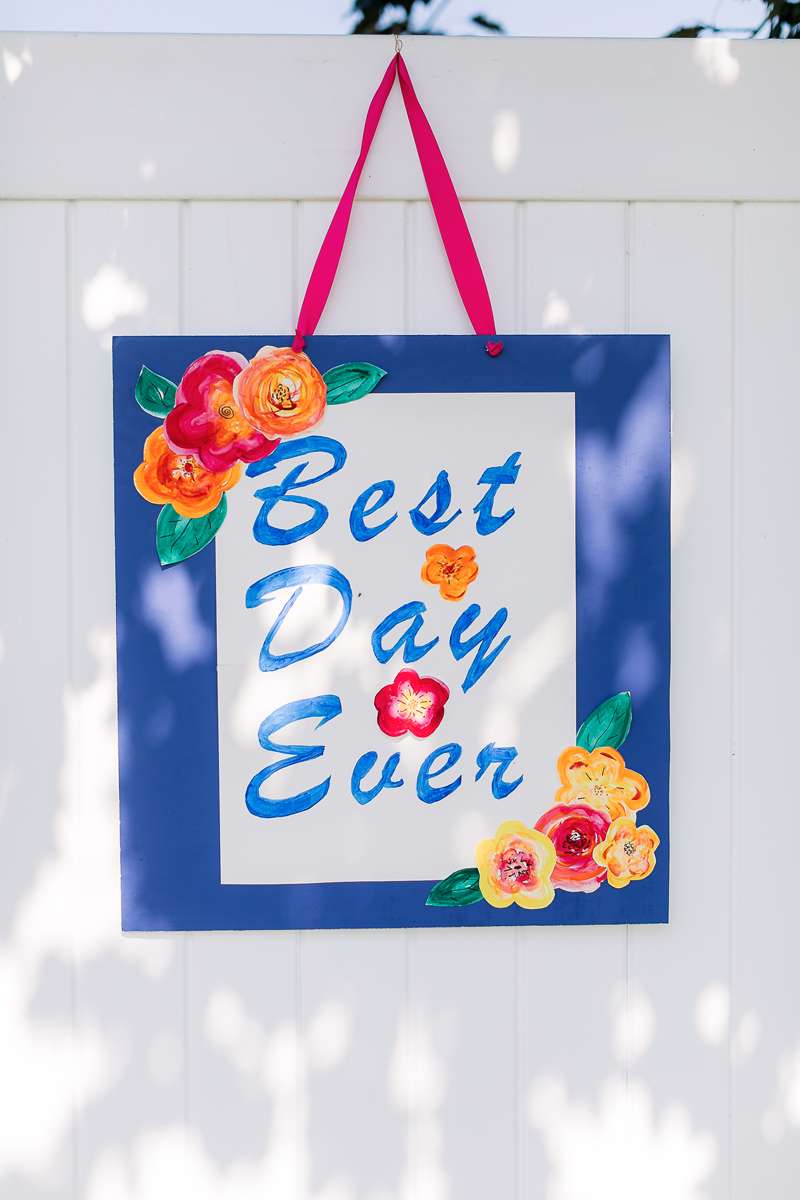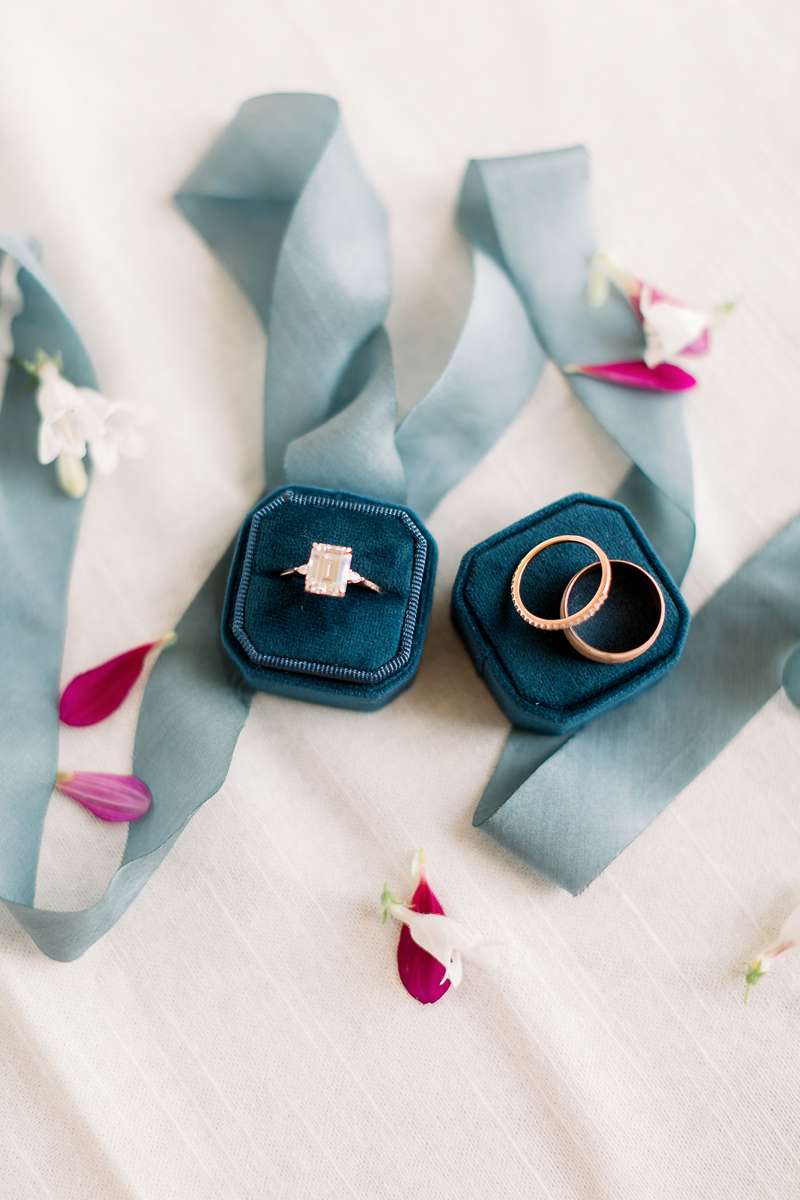 "After COVID-19 scrapped our plans for a slightly larger event with all the trimmings, I realised that it would be so much more special to completely DIY a wedding in our lovely backyard", Andrea told us. "Our house is the house Stacey grew up in and his father built, so it was really meaningful to be married here with his father present. We wanted to capture the gorgeous light and lovely al-fresco feeling of our patio and backyard. We were really committed to combining our Midwestern, simple aesthetic with aspects of our family heritages and things we love to do as a couple."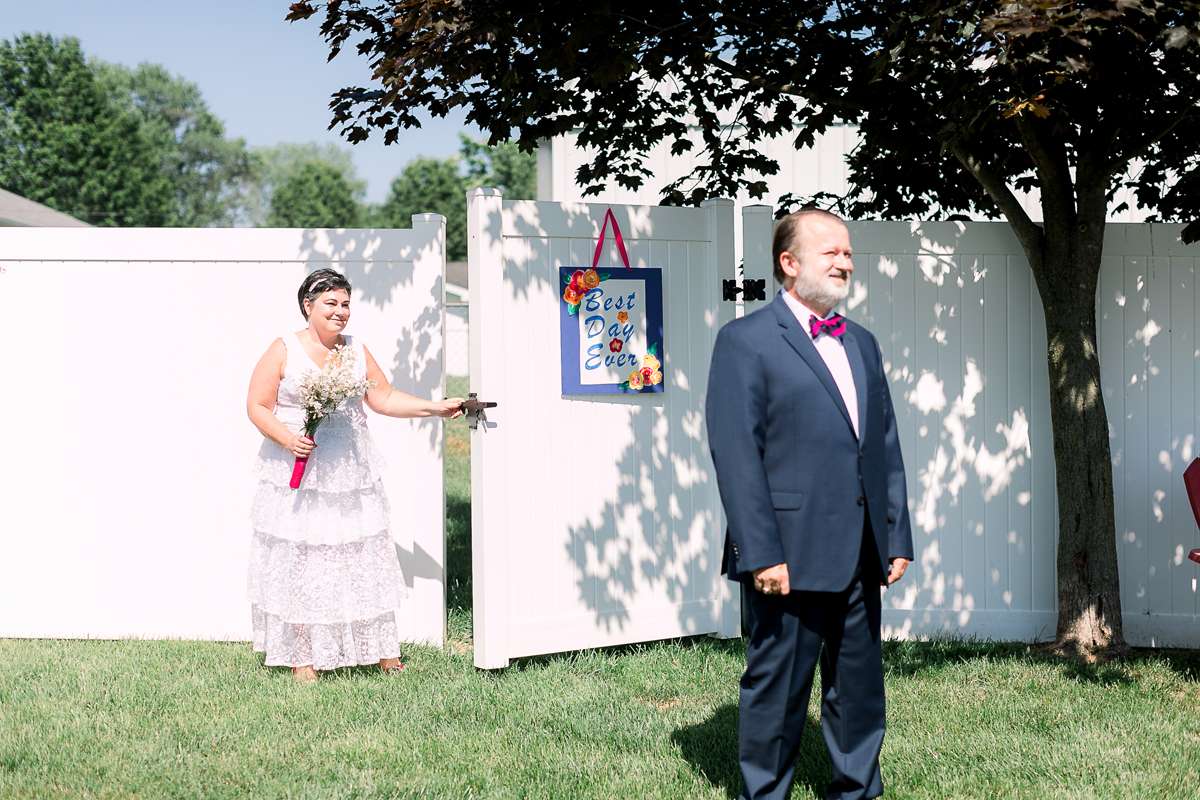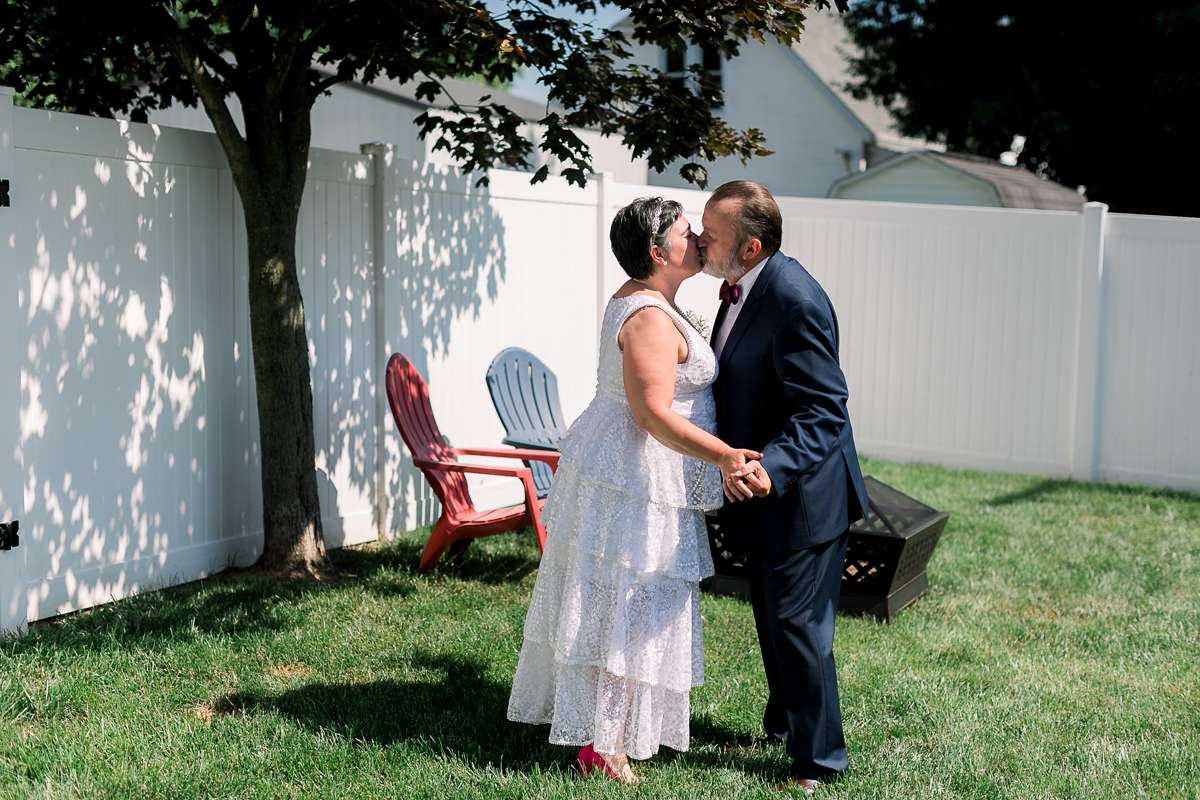 The bride completely handled the catering, cake, décor and flowers herself (her bouquet was made from flowers gathered from the roadside two hours before the ceremony!), which was a lot of work and she now admits she wouldn't recommend! The cake was a two tier red velvet cake decorated with dahlias from the garden and dinner was a taco bar, with homemade pork carnitas with fresh toppings, warm corn tortillas, plus assorted cold salads.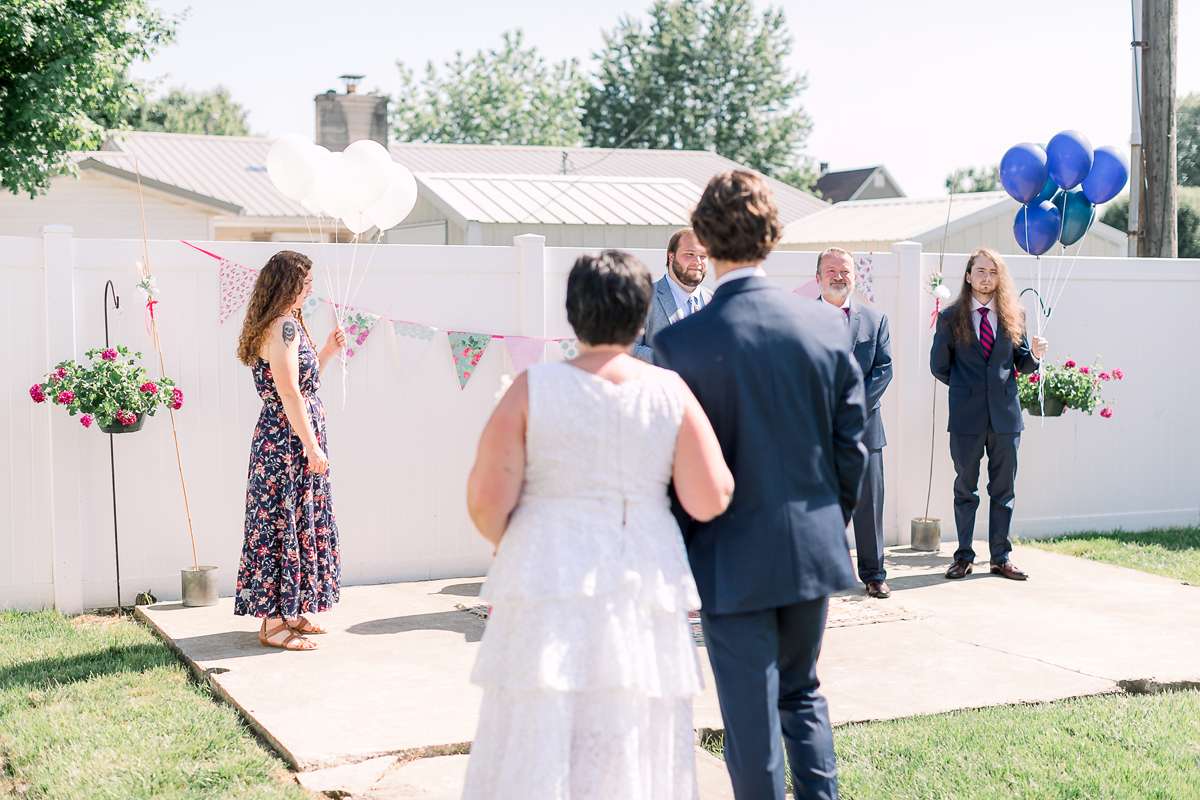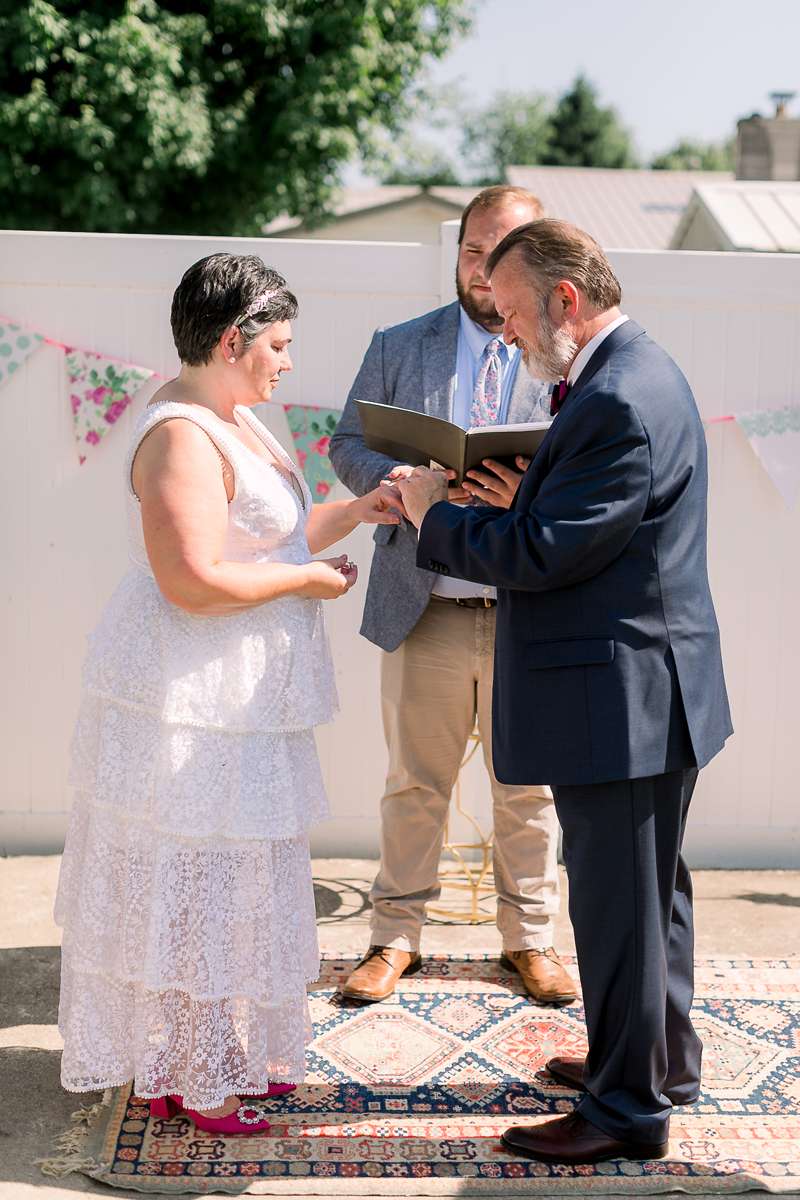 The ceremony was officiated by their friend, Tommy, and it was 92 degrees so the phone that we were trying to livestream the ceremony from died mid-way through! Andrea explains, "My son walked to down the aisle to At Last by Cyndi Lauper. We both wrote our own vows and shared wine from a beautiful handmade ceramic cup into which we had each poured from separate cruets. At the very end, my daughter released a bunch of environmentally friendly balloons, which gently floated away in the breeze. Our processional was All You Need is Love, by the Beatles."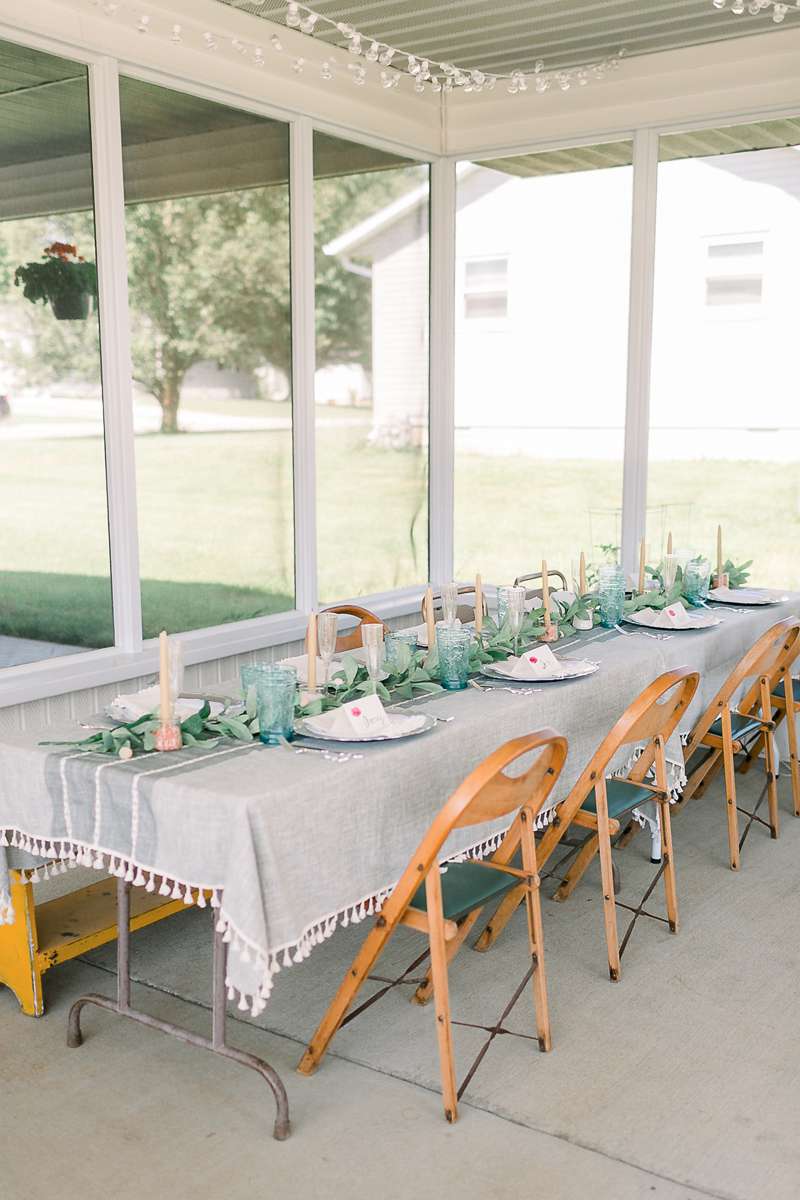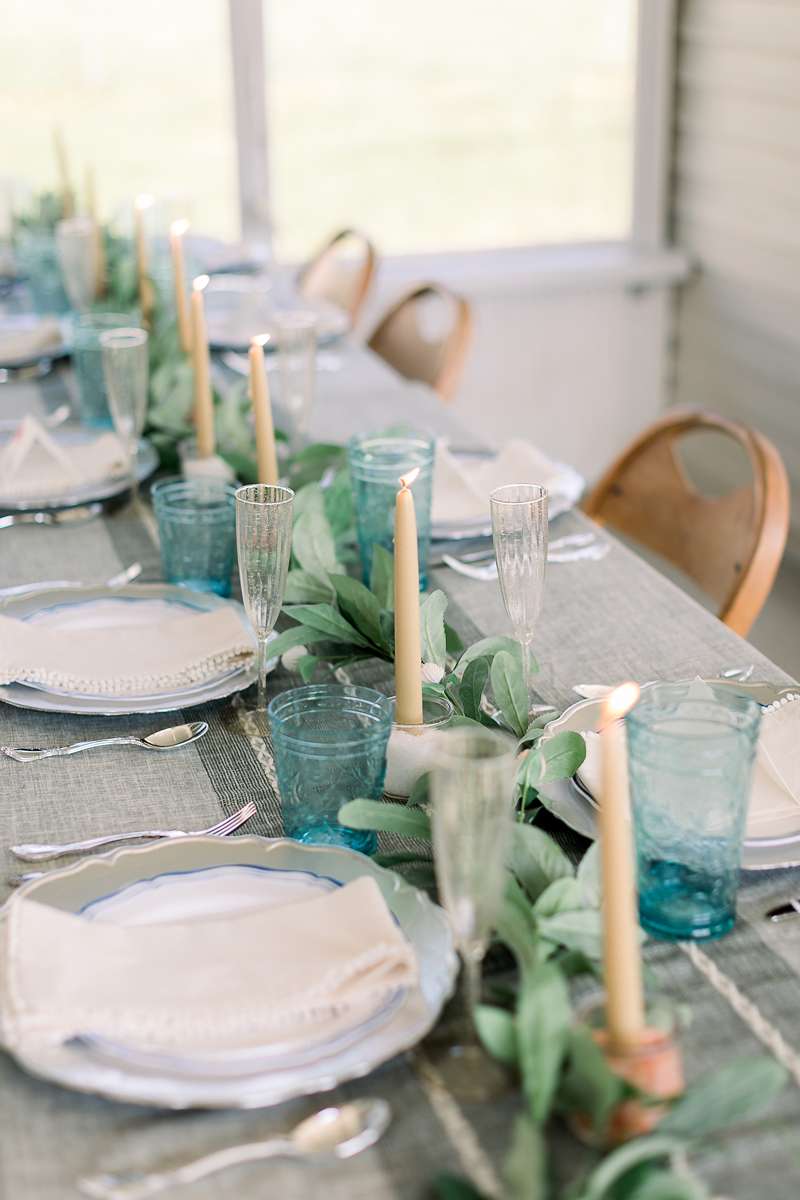 "The best part of our wedding was finally being married to each other! Also, our bocce tournament was hilarious and everyone had a genuinely good time playing. It was a great way for our blended families to begin to bond."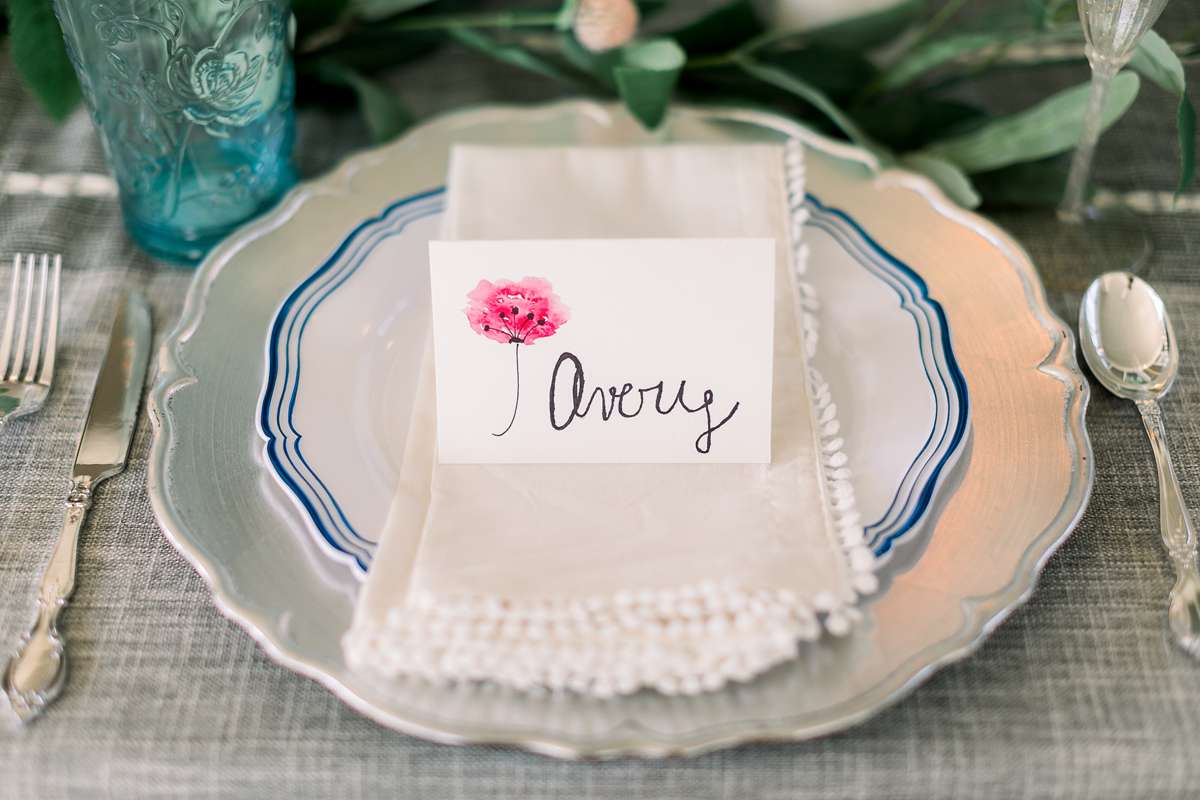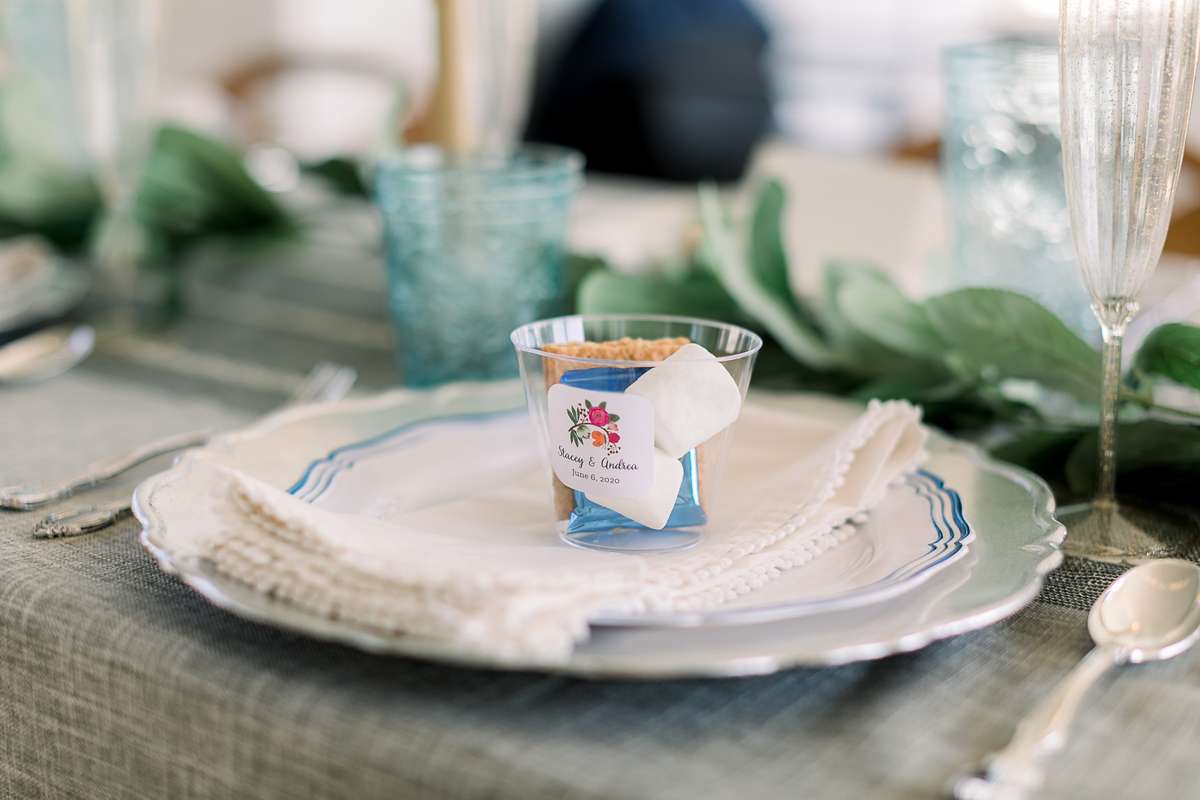 The biggest spend was on their photographs, something they don't at all regret splashing on, especially as they were able to save money pretty much everywhere else. "Think about how to allocate your budget according to your biggest wants", the bride advises. "I was willing to prepare all the food in order to afford an amazing photographer. You don't need to spend a huge amount on everything. Doing some DIY can bring so much more meaning to your day."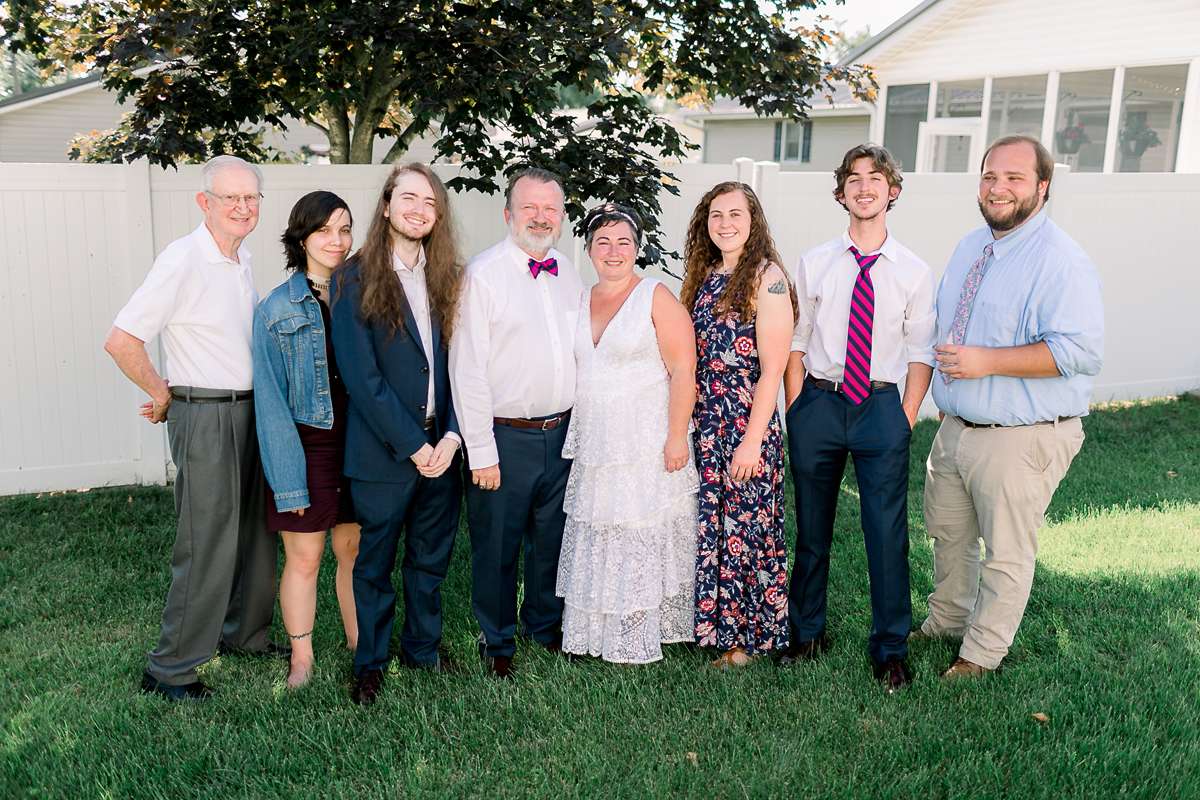 "As a second time bride with a good sense of my own style, and that of my husband's, I felt confident I could create the look I wanted myself. That was extremely empowering to me, and I think it gave the whole evening a very authentic vibe."