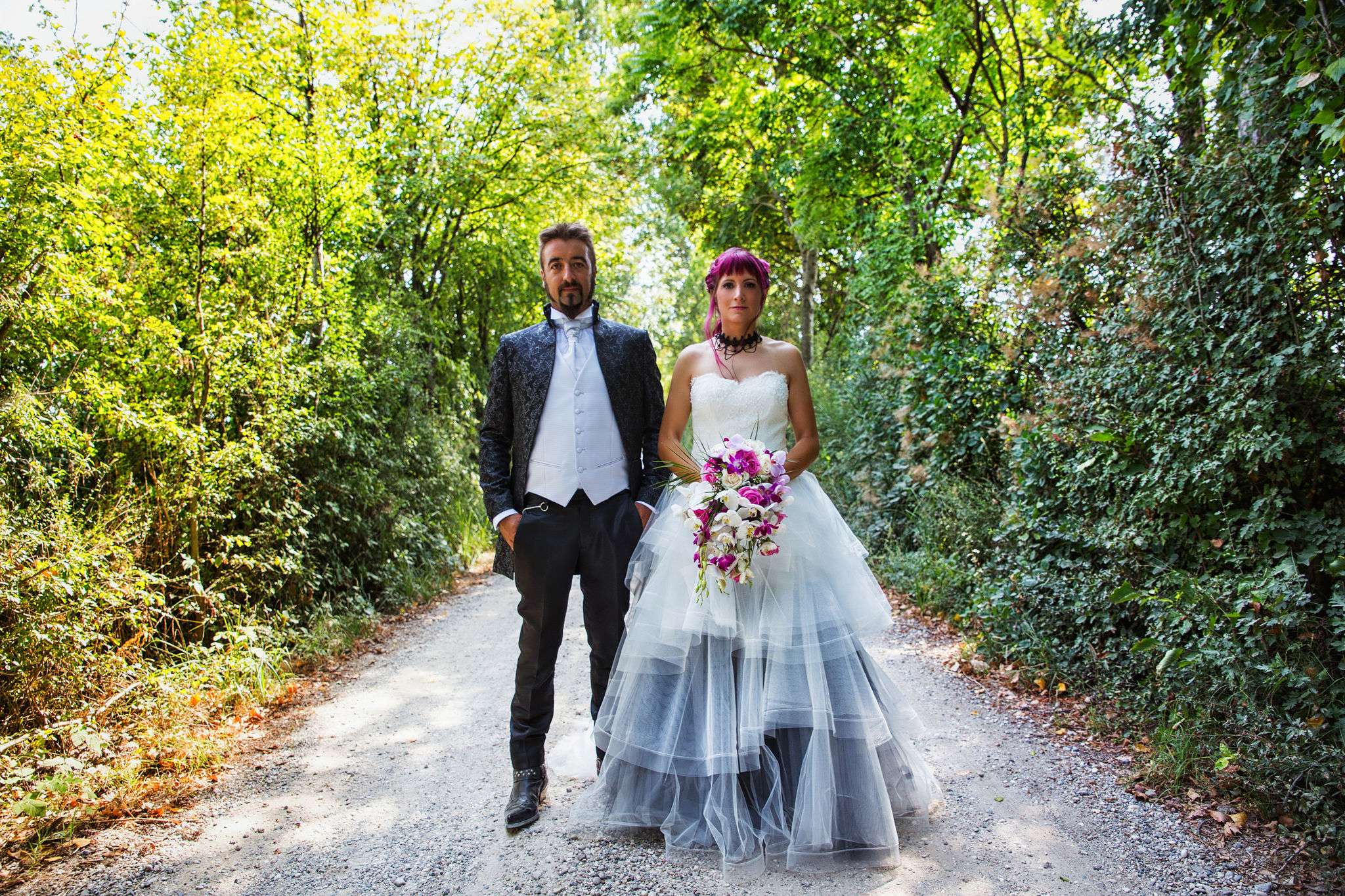 Sara and Gigi combined their mutual passion for motorcycles, 80s hard rock and heavy metal music to create their wedding theme. Married in Mantova, Italy, they created their wedding to feel just like a festival or biker party. A friend who is a graphic designer created their unique wedding logo which they then used on the cake and stationery. Their table plan was a denim jacket with patches on the back, just like a biker would wear!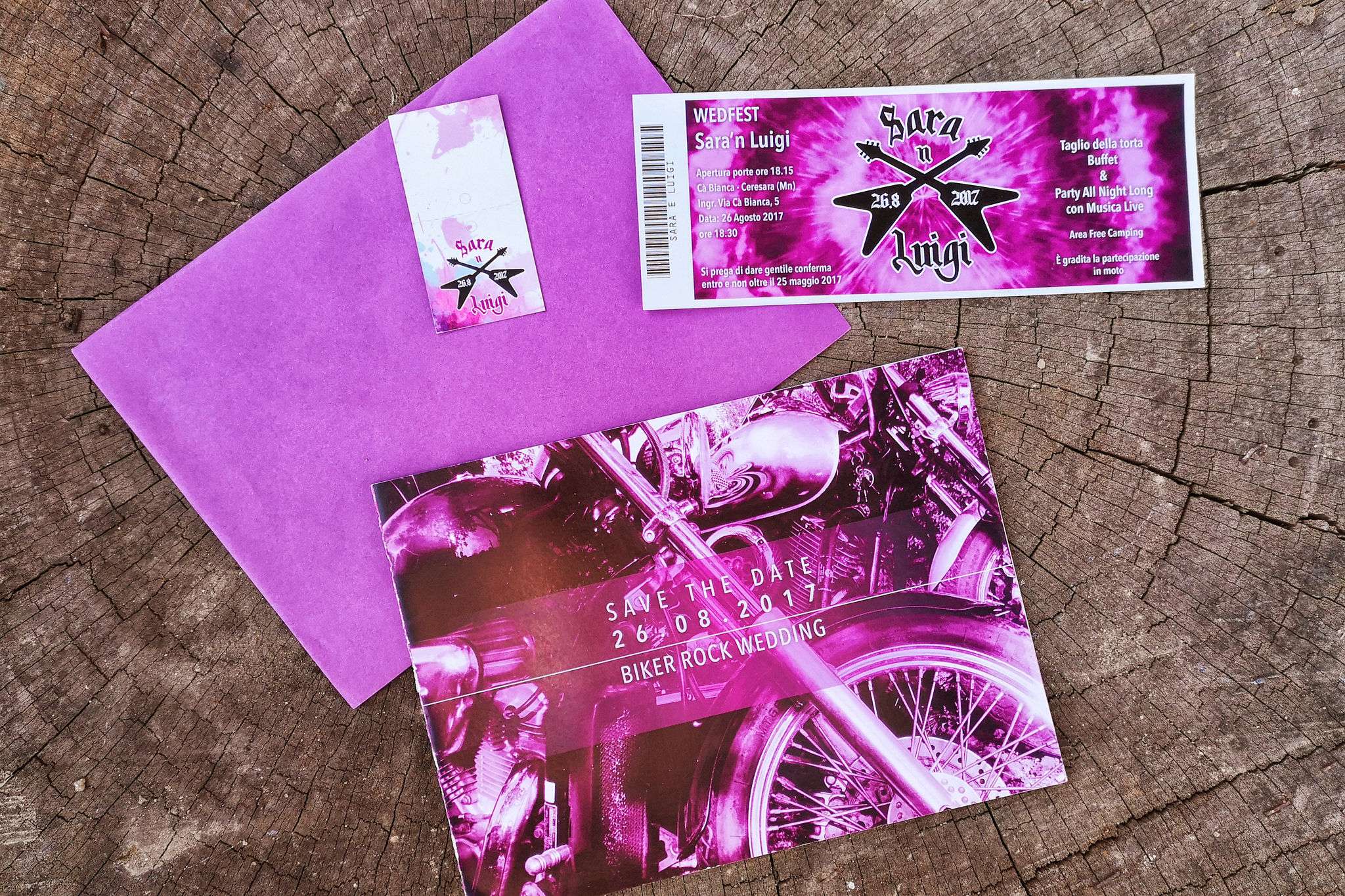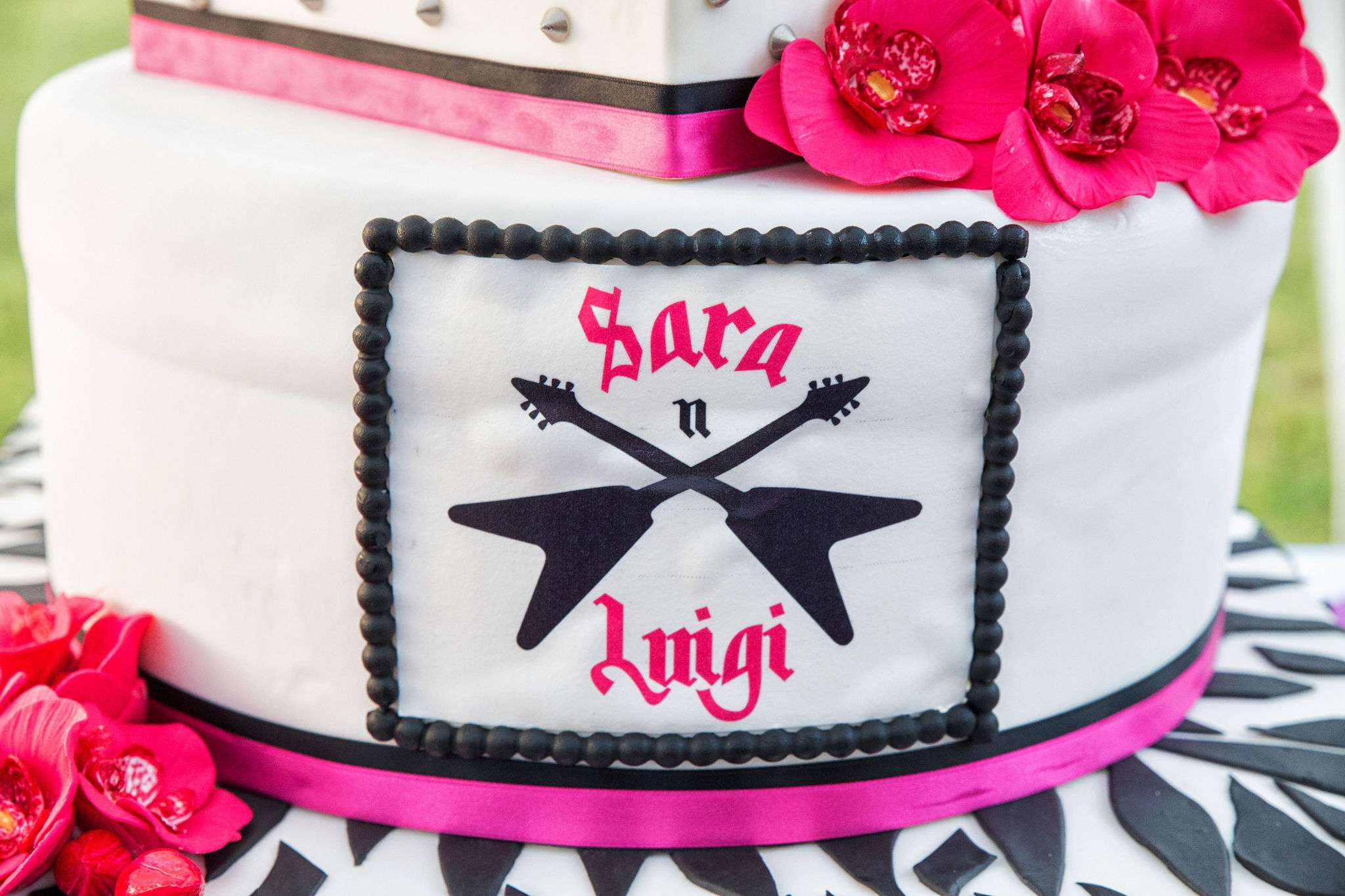 "A biker metal wedding was the perfect way to express ourselves in our special day", the bride told us. "We love to go to biker parties around Europe as well as live concerts and festivals such as Wacken, Barcelona Rock Fest and Gods of Metal. 14 years ago we created a free biker association (I Rötam) and until 2016 we organised a biker party every year with rock music, plays, good atmosphere and good food; it was a party for everyone and for all ages. We took inspiration from these for our wedding. We chose pink, purple and black as our theme as they are my favourite colours."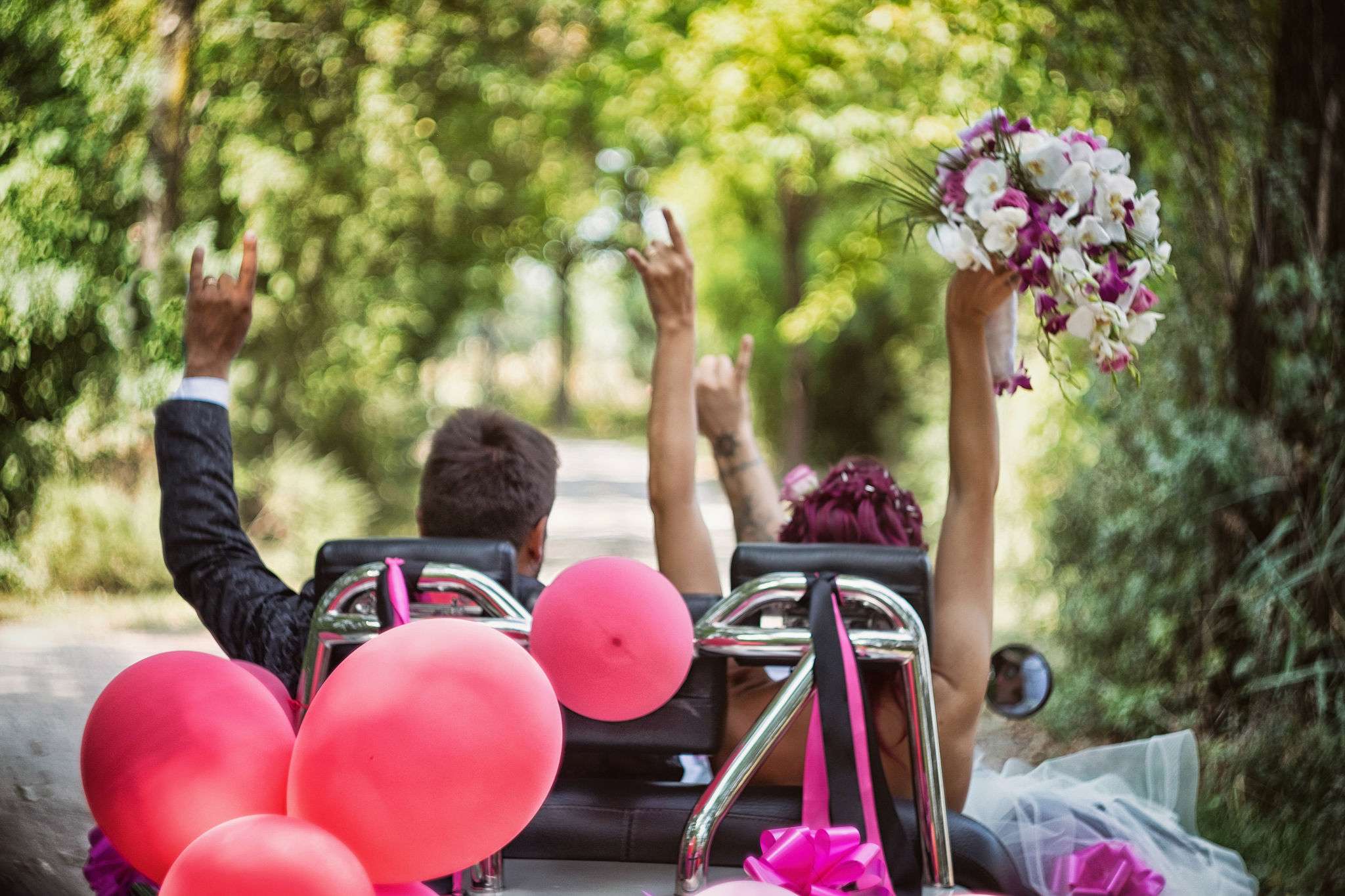 The ceremony was held in a church and the reception at Cascina Cà Bianca, which is a farm. They chose it as it was far away from the town which meant they could party until 4am without having to worry about disturbing any neighbours! Their friends all camped over too like a real biker party or festival.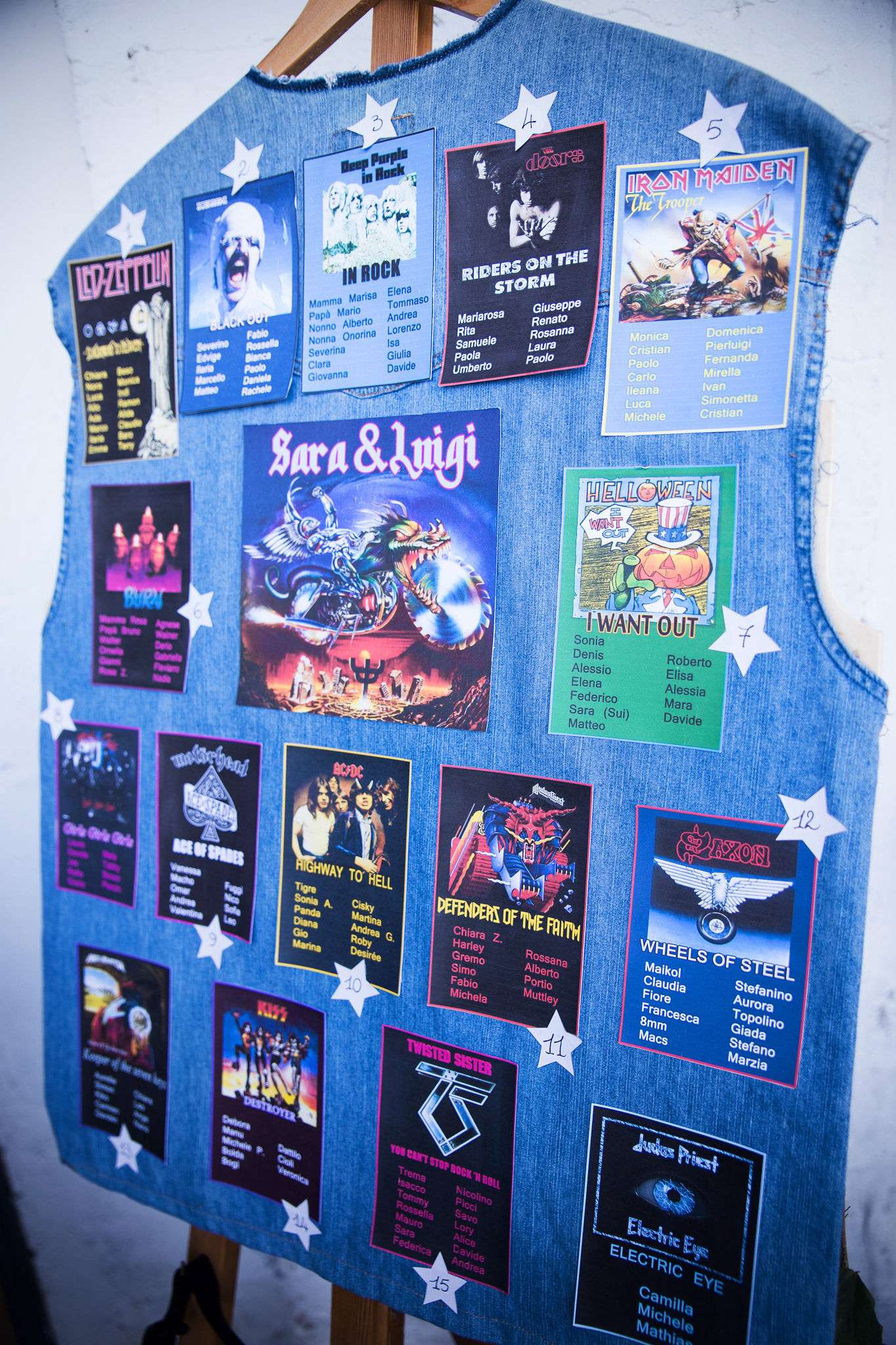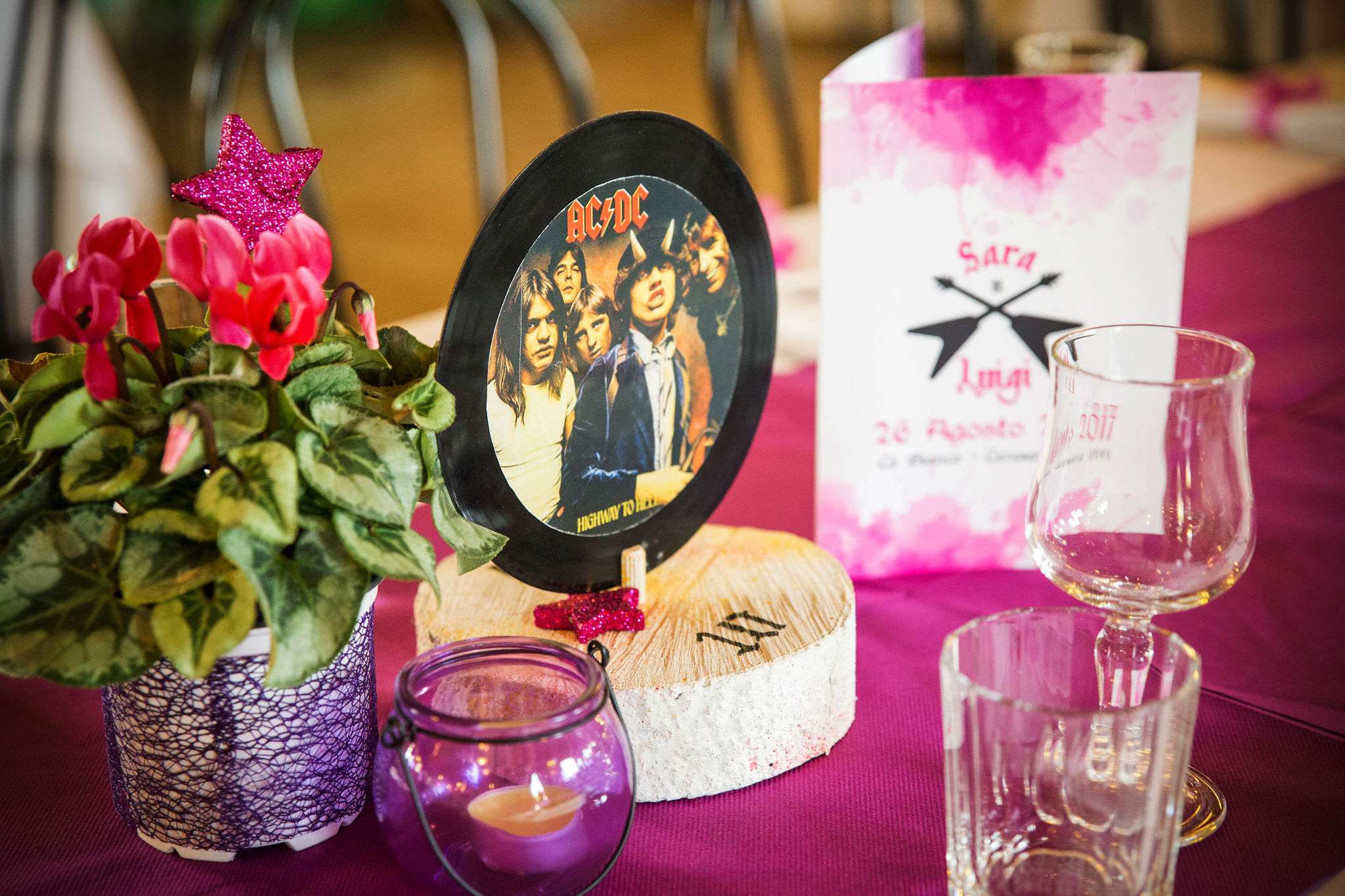 "The day of the wedding, I arrived at the church on a trike and my husband arrived with his own motorcycle", Sara continued. "We then arrived to the reception on the trike with Painkiller by Judas Priest blasting at full volume. Judas Priest is my favourite band and it was so amazing and exciting enter with my husband on a trike on the notes of this heavy metal masterpiece!"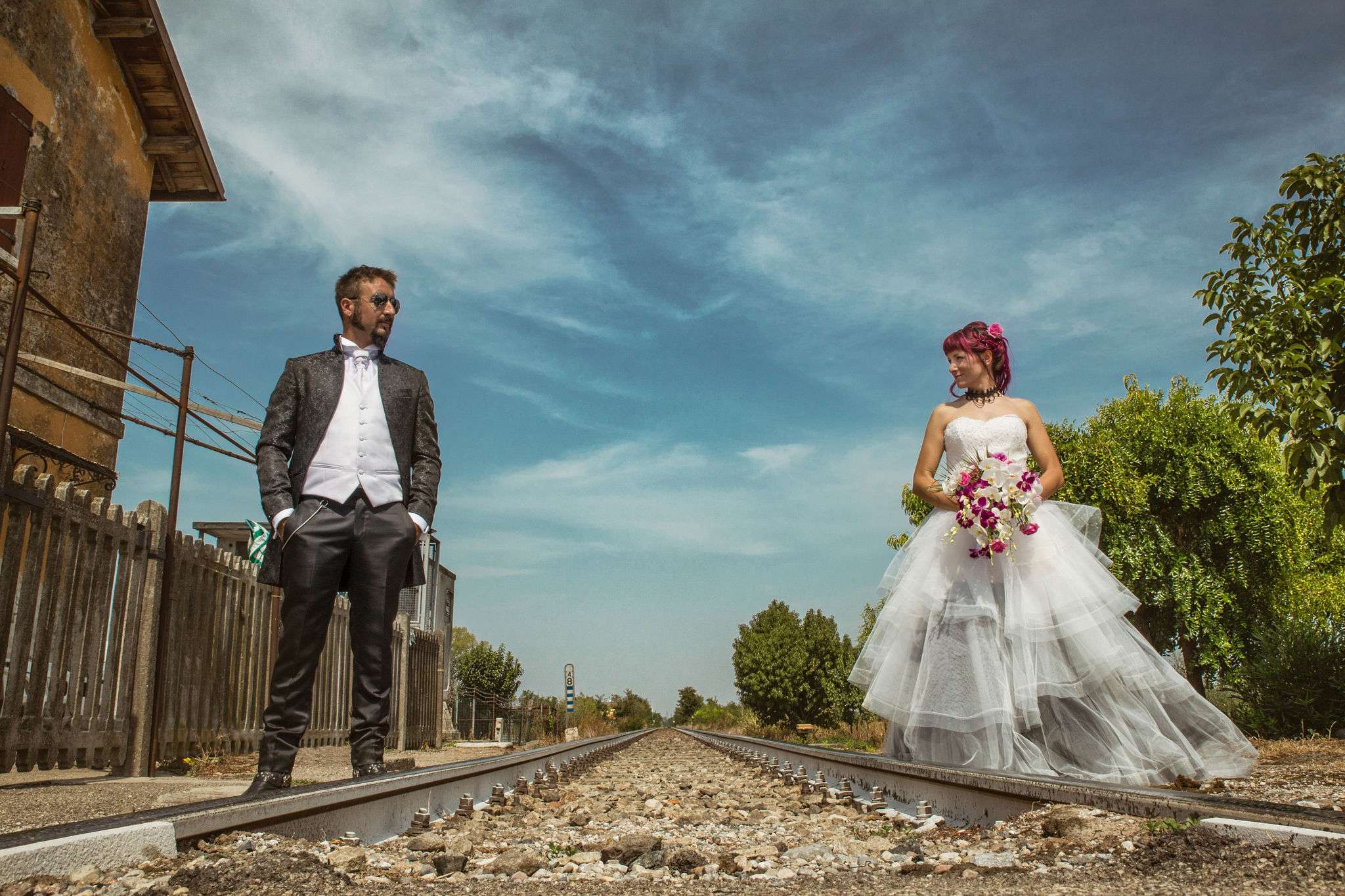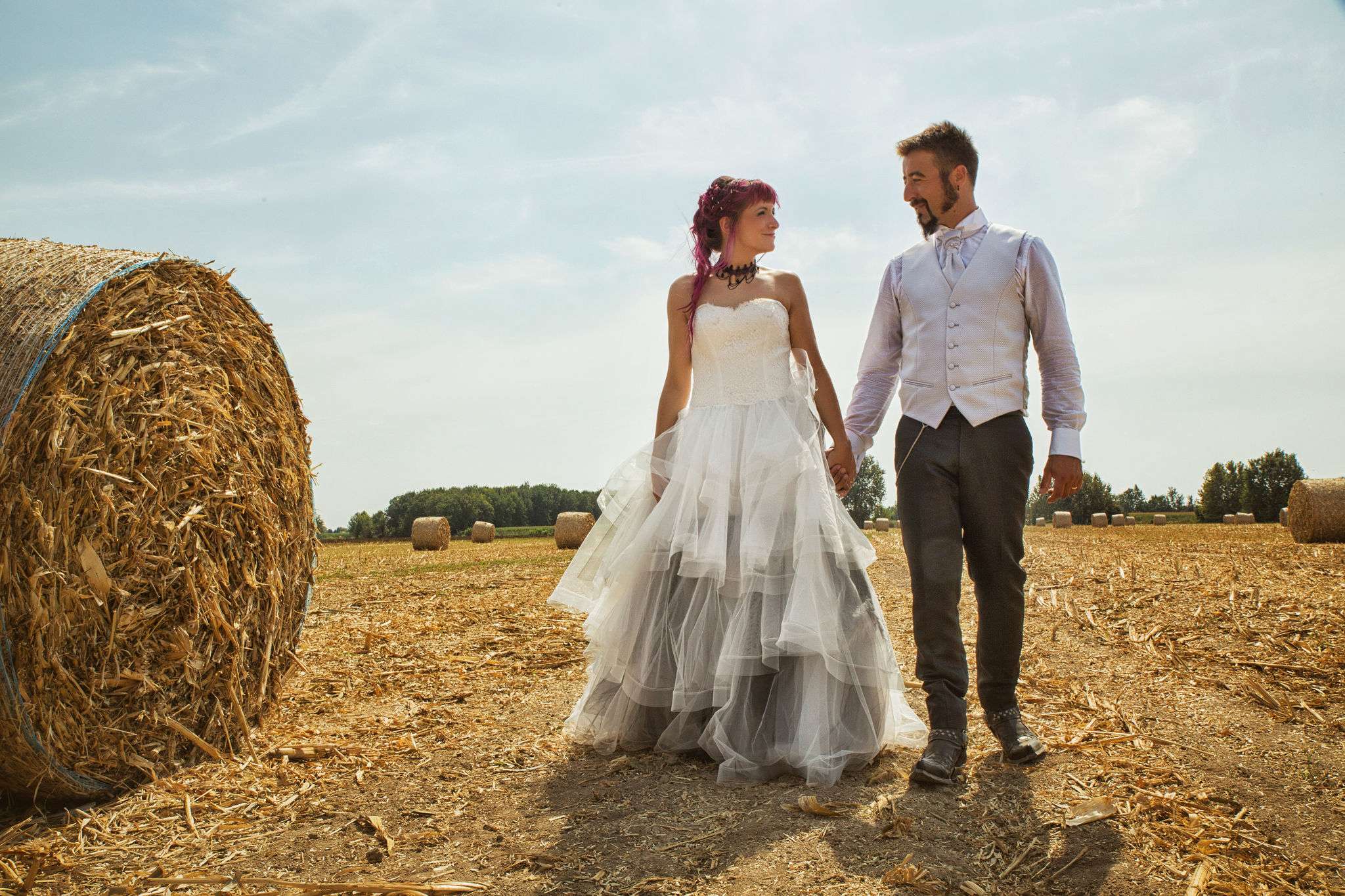 "We had the wedding lunch with our families and some friends, and I planned a surprise for my husband: my dress was a double dress with detachable skirt, so I took off the long skirt , I wore my leather jacket and my beloved New Rock boots and I walked into the dinner room on the Mötley Crüe song Wild Side . It was a very special moment, I will always remember the expression of surprise of my husband and of all guests."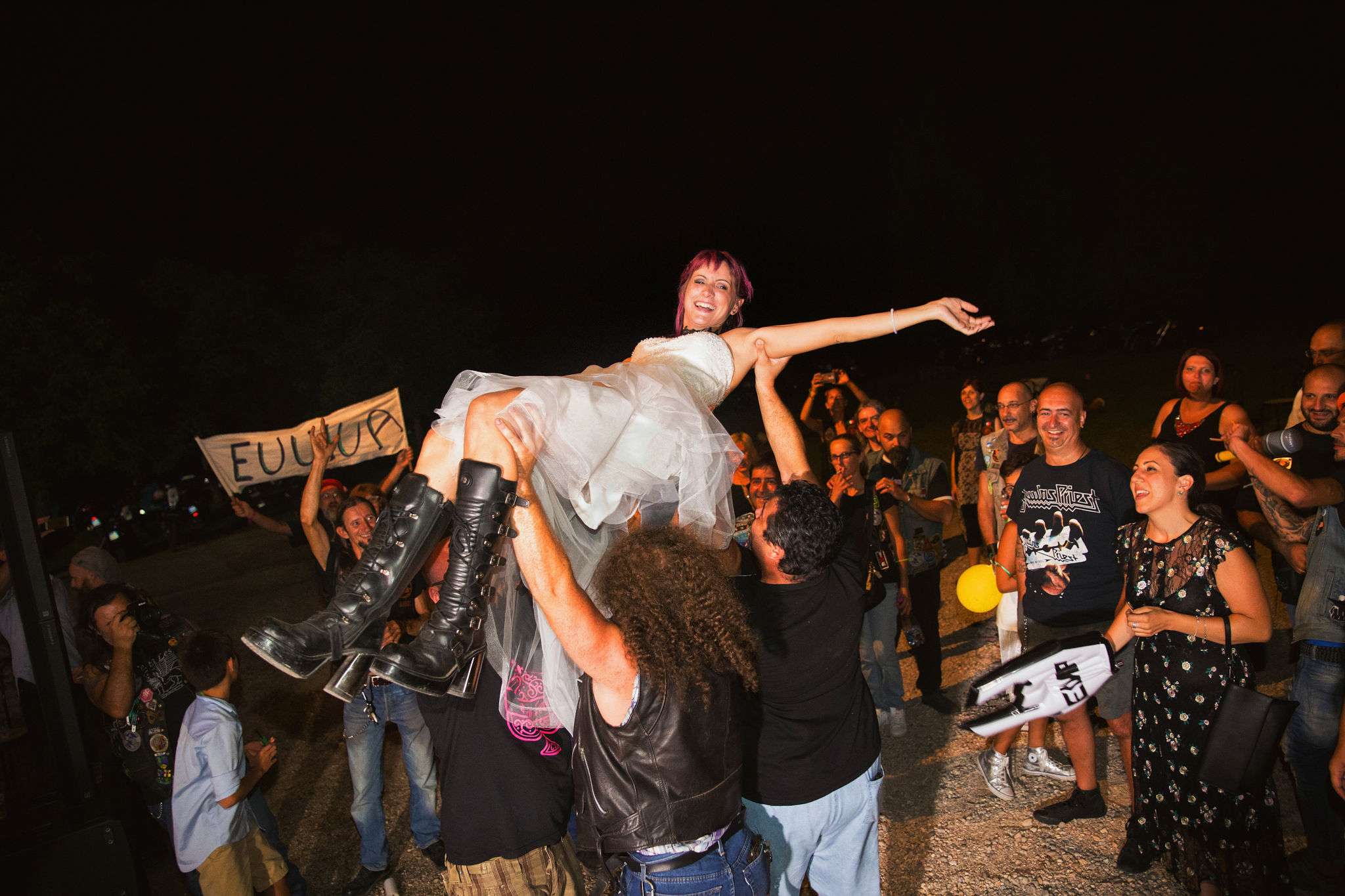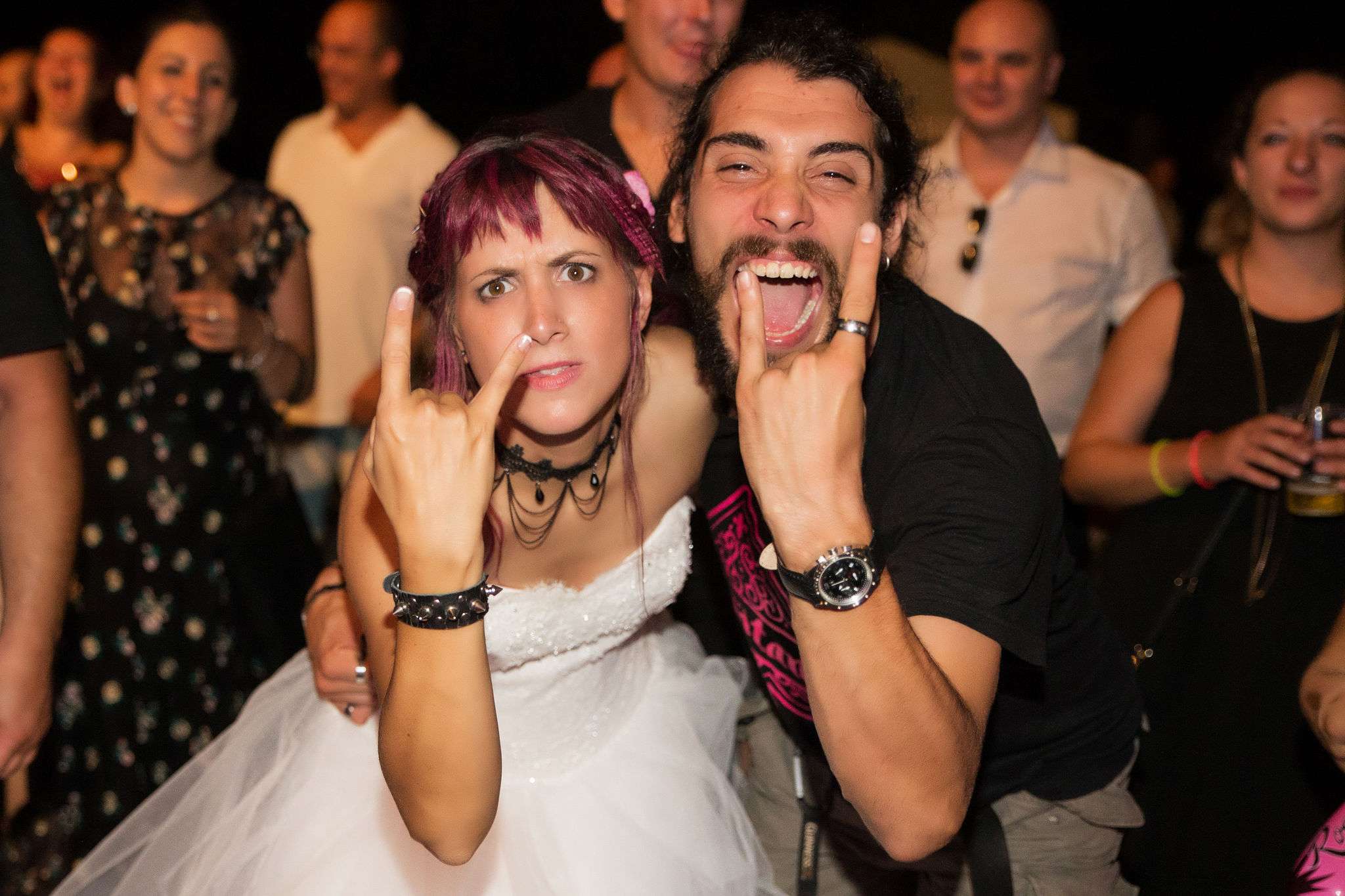 They had great entertainment too of course, with different friends' bands performing throughout the night. The couple even crowd surfed together!
"The day was not 100% perfect, but it was a memorable party and a wonderful day. Every time we look at our photos or we see the video, we feel the same emotions we felt that day. The best thing about planning the day was having fun with all decorations and details."