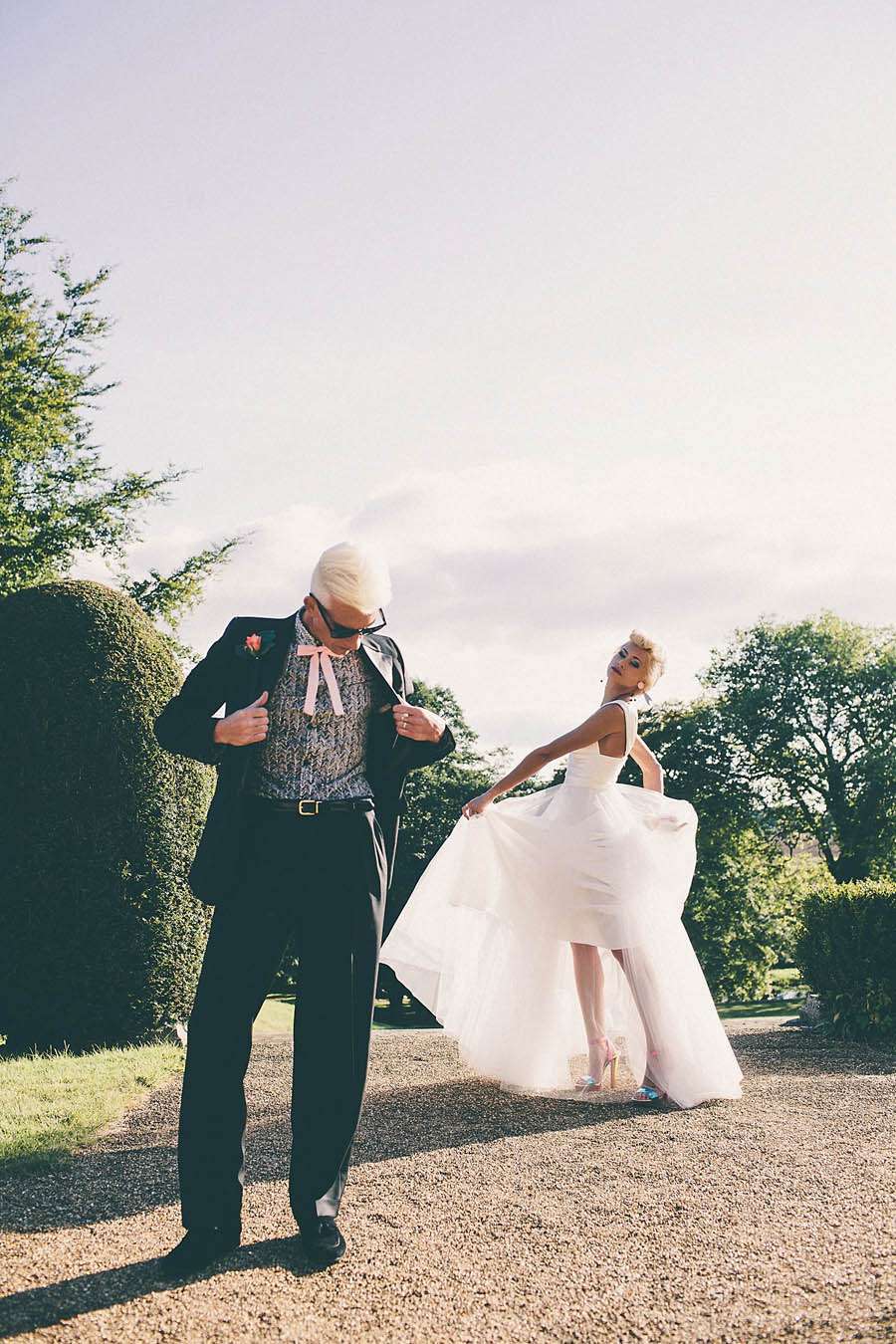 Are you ready to start the new year with a bang?! Oh boy am I! In actual fact I saved Gemma & Delaney's awesome wedding until today because of that very reason – I wanted to start 2013 as I mean to go on. Rock n Roll couples all the way baby!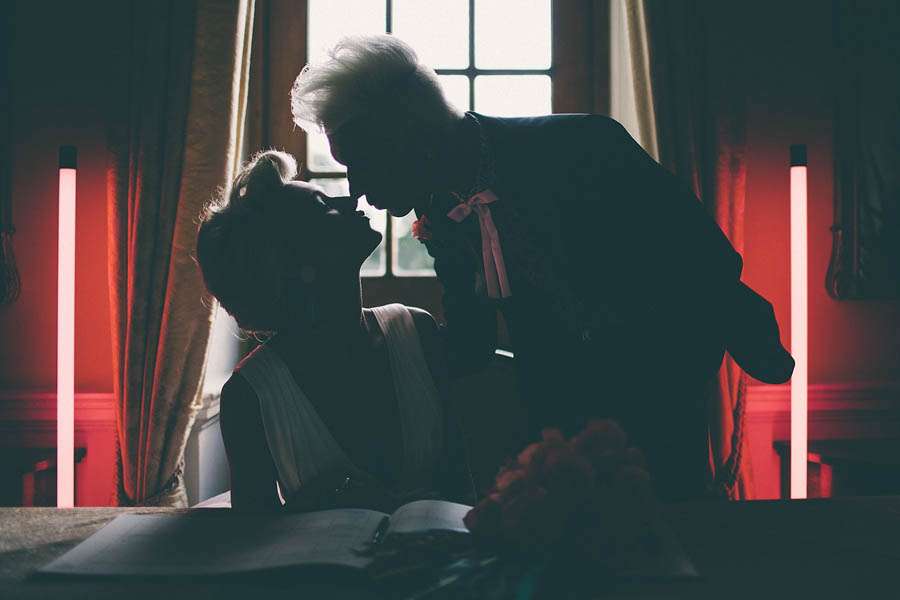 Gemma & Delaney were married in September at Rushton Hall in Northamptonshire. The elaborate backdrop worked so well as a contrast to their quintessential Rock n Roll and neo-postmodern 80s-inspired wedding. "We got engaged in Malibu in LA on holiday there a couple of years ago", began the bride. "It was a perfect sunset and totally spontaneous. Delaney had only brought the ring a few hours earlier from a gorgeous little antique shop in Santa Barbara. We were married a day after our 7 year anniversary."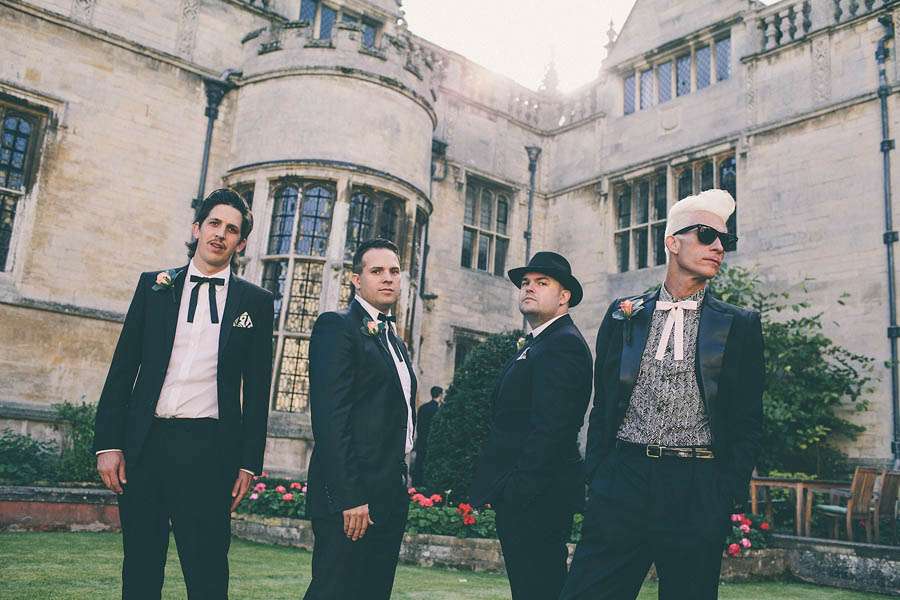 "We knew right from the start that we really wanted it to be our day, we wanted everyone to walk in and know whose wedding they were at", she continued. "As such, it was important for us to oversee everything creatively ourselves. We sourced and brought or made everything in order to achieve a certain atmosphere and effect – from the lighting right down to the music and timing of songs, we wanted to create a movie-like day where guests were influenced by all senses so everything was planned. I walked down the aisle to 'In Your Eyes' by Peter Gabriel, there were 2 separate points in the song in which the bridesmaids and then I walked in to the room, it just added to the emotion as it was timed perfectly."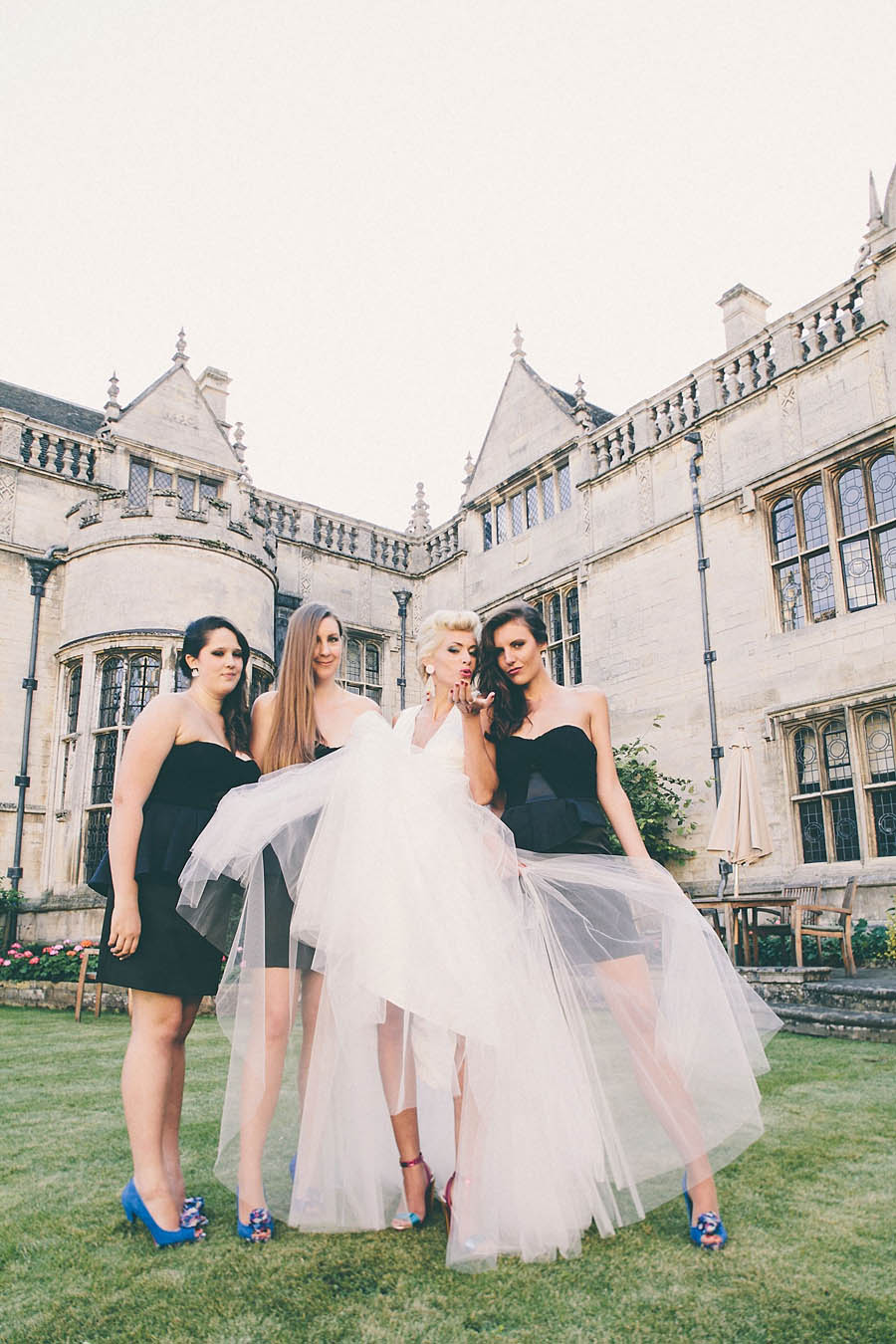 "Delaney designed all our invitations and stationery, and it really helped to create our vibe right from the very start as well as helping to tie everything in together. I think he is wonderful for creating all of that! He also designed our Wayfarer Sunglasses favours, which looked awesome as everyone put them on for the toasts AND he made our fabulous wedding cake! Delaney and his songwriting partner Jordan also composed three separate pieces of music for the day as well (one for the ceremony, the dinner and the party) which was just so special."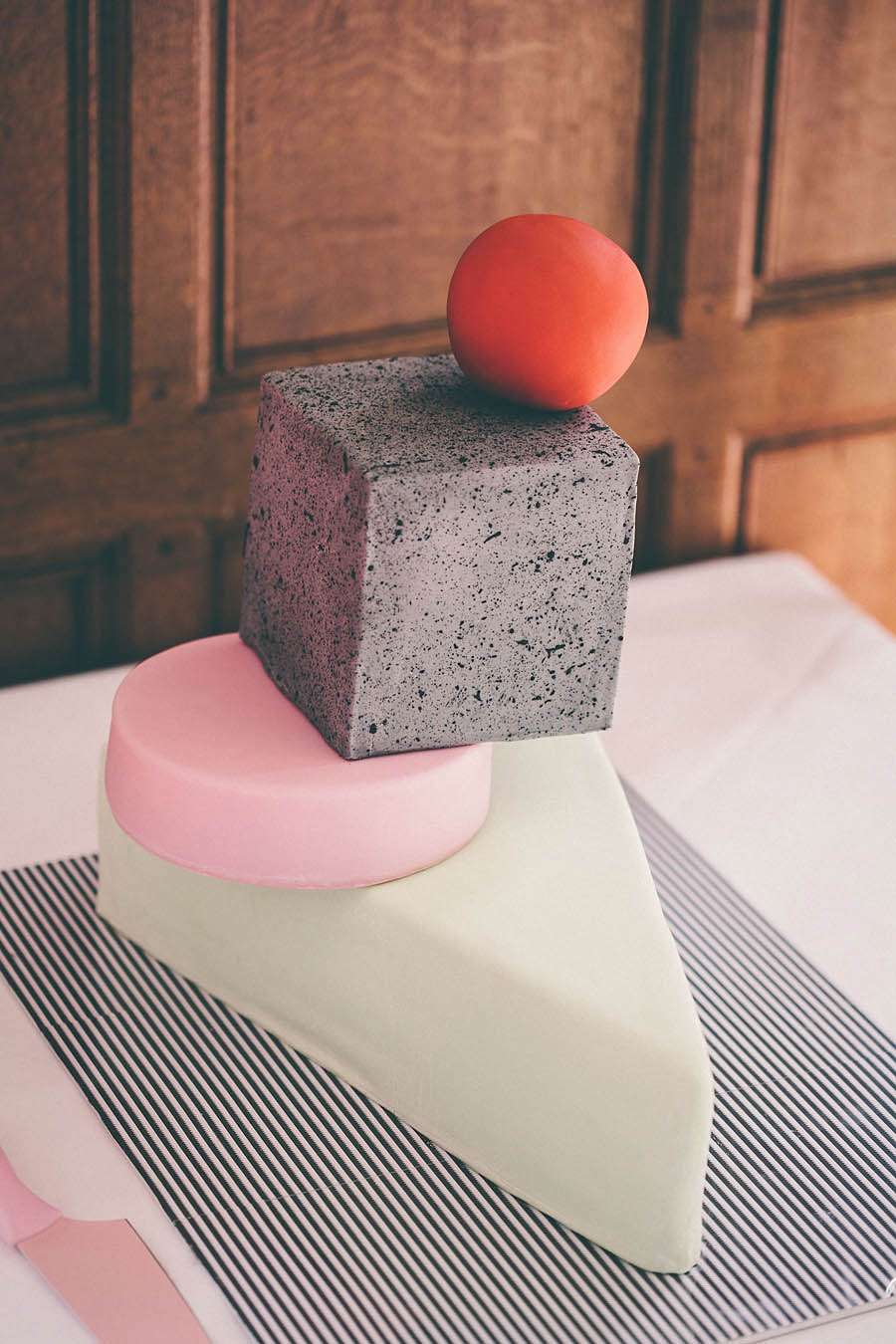 Gemma wore 'Goddess' by David Fielden, epic colourful Christian Louboutin shoes and 1980s jewellery. The stylish groom wore Balenciaga and Acne and the bridesmaids were in black Karen Millen dresses."I wouldn't say there was one theme for our wedding, but I would say it did evolve into a kind of neo-noir postmodernist wedding", Gemma continued. "The clash of the grandeur of a historical building and the wedding's design aesthetics gave the exact mood that we wanted. All the guests were asked to wear black and white, whereas colour was present in all other aspects such as the tropical flowers and accessories."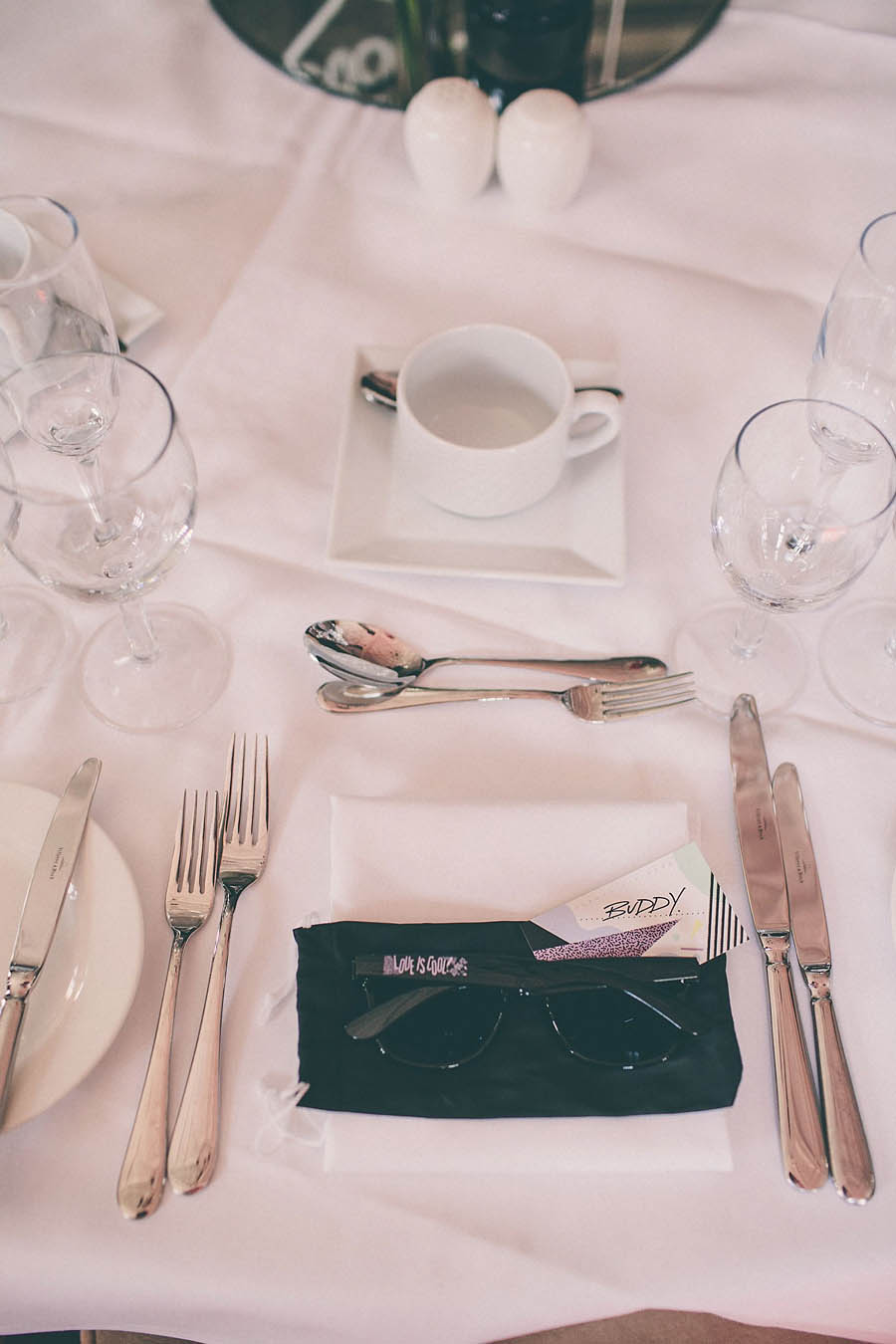 "I loved that it really was a joint effort, we made every decision together and I treasure that", Gemma concluded. "I genuinely loved everything about the day – my dress, sharing it with our nearest and dearest, and seeing Delaney's face when I walked in will be something I remember forever."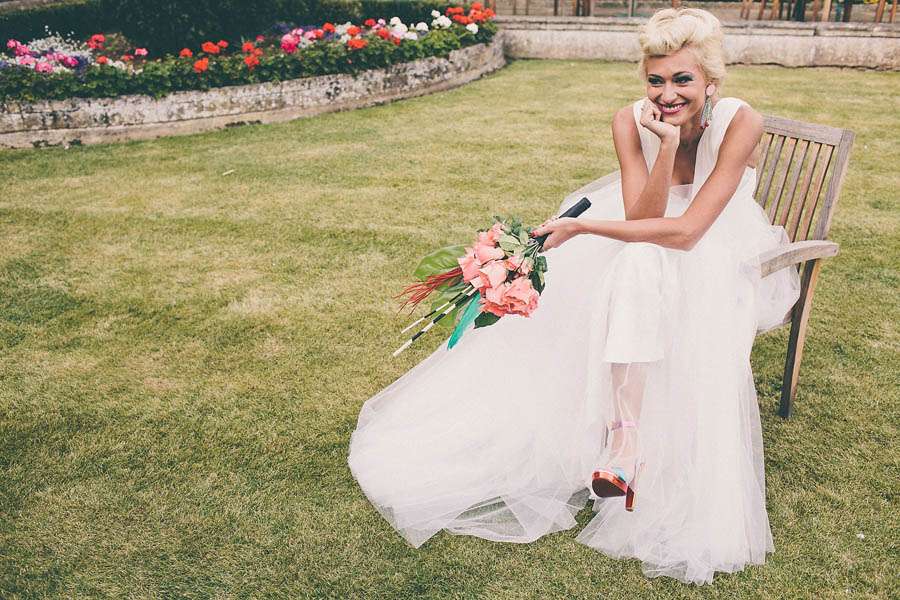 SO GOOD! Seriously, what a way to start the year. I love everything about this wedding and this couple. Maybe one day – when I grow up – I'll be a cool as them too?! Thank you to Gemma & Delaney and their awesome wedding photographer Marshal Gray for sharing this with us today. Yey!