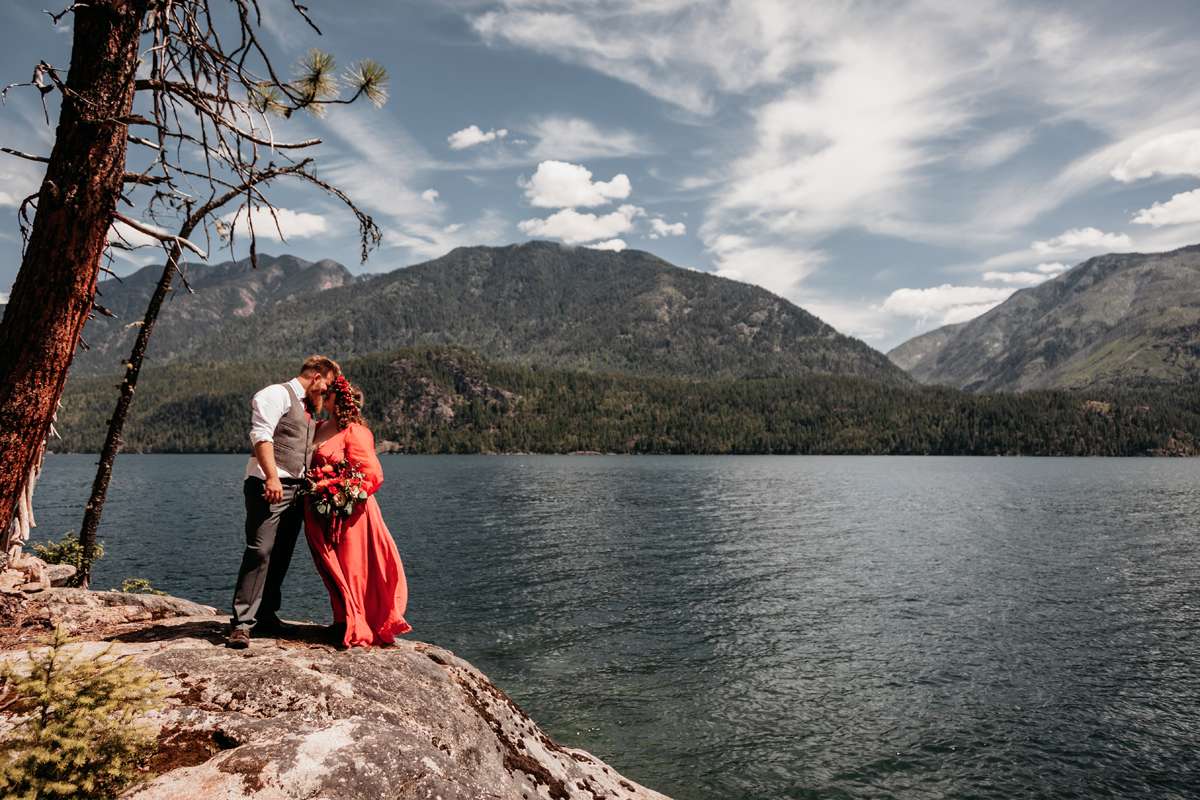 Emily and Jan's boat-access, micro wedding was pure magic. Jan wore a vintage suit while Emily was in a hand-dyed, hand-made red wedding gown. Only their closet family and shaggy dog made the Covid-cut guest list for the day which took place on Slocan Lake in British Columbia. They were wed under a lovingly homemade driftwood arch on a private cliff, which could only be accessed by boat. After the ceremony they ate charcuterie and cliff jumped – perfection!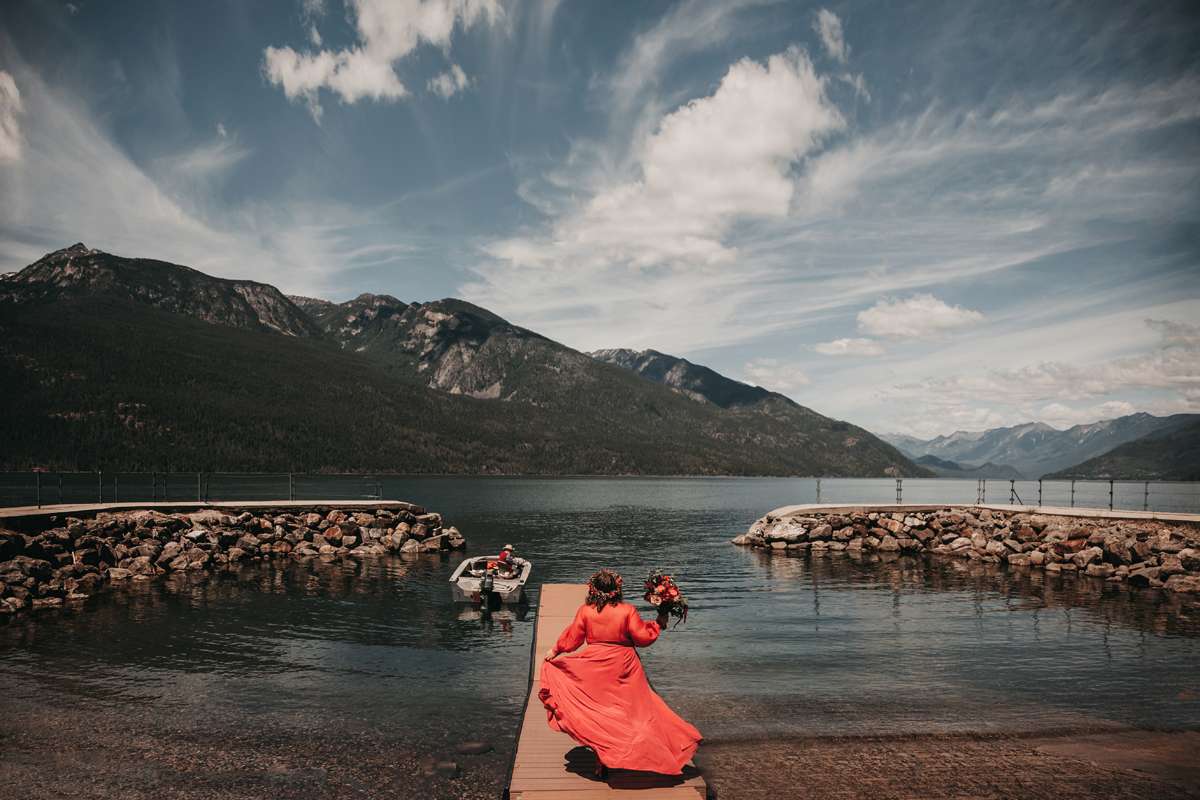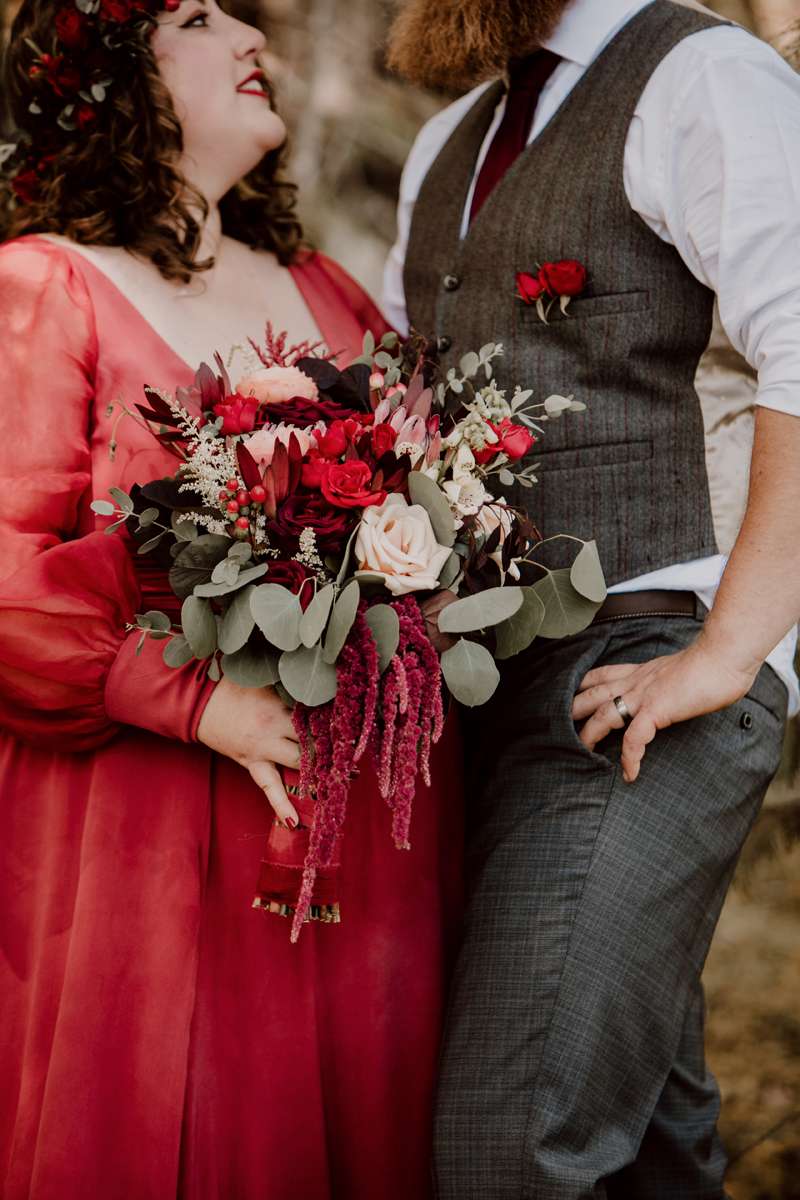 "Our wedding was supposed to be quite the shindig with live bands, a barn dance a couple of days before, scavenger hunts, farm to table catered dinner and more", Emily told us. "However, when the pandemic hit, we still wanted to get married but were quite limited in what we could do. We wanted a unique wedding venue that was special to us. I grew up surrounded by the beautiful Kootenays, and have always loved the local lake. Our wedding venue was boat-access only, and I believe we're the first people to ever get married on 'Ponderosa Point'."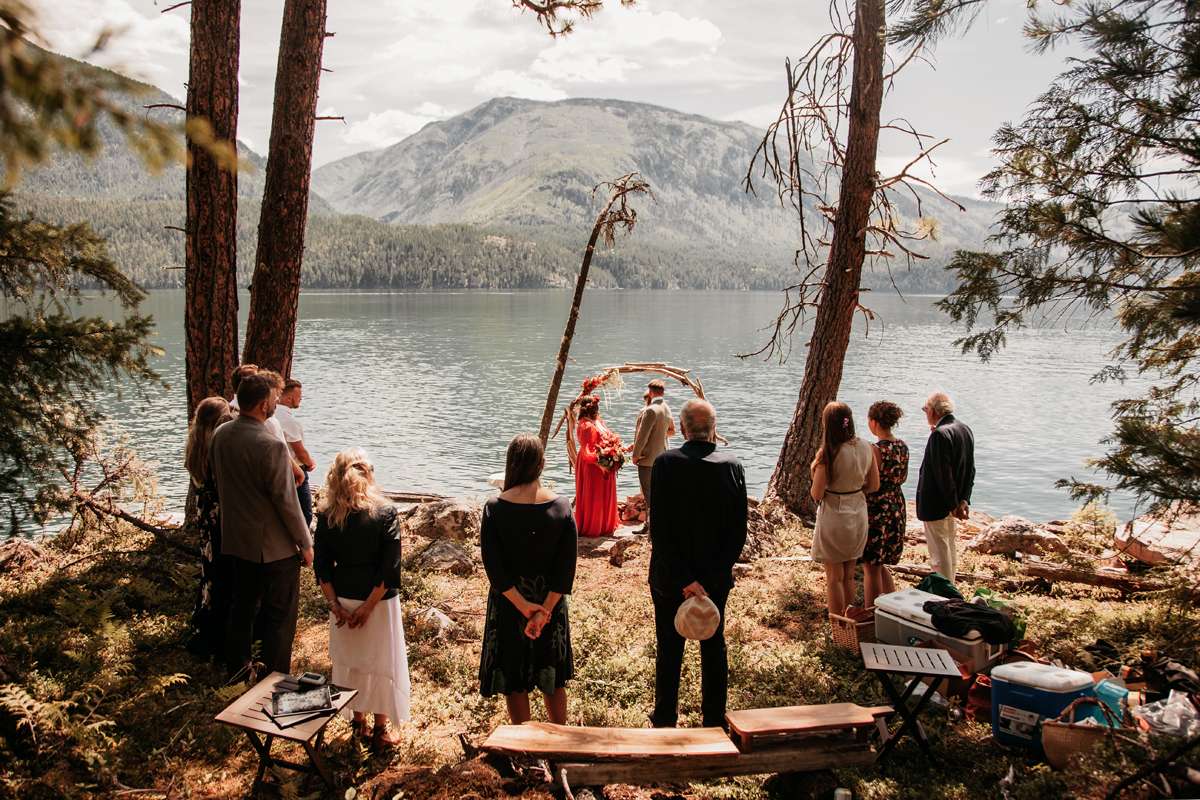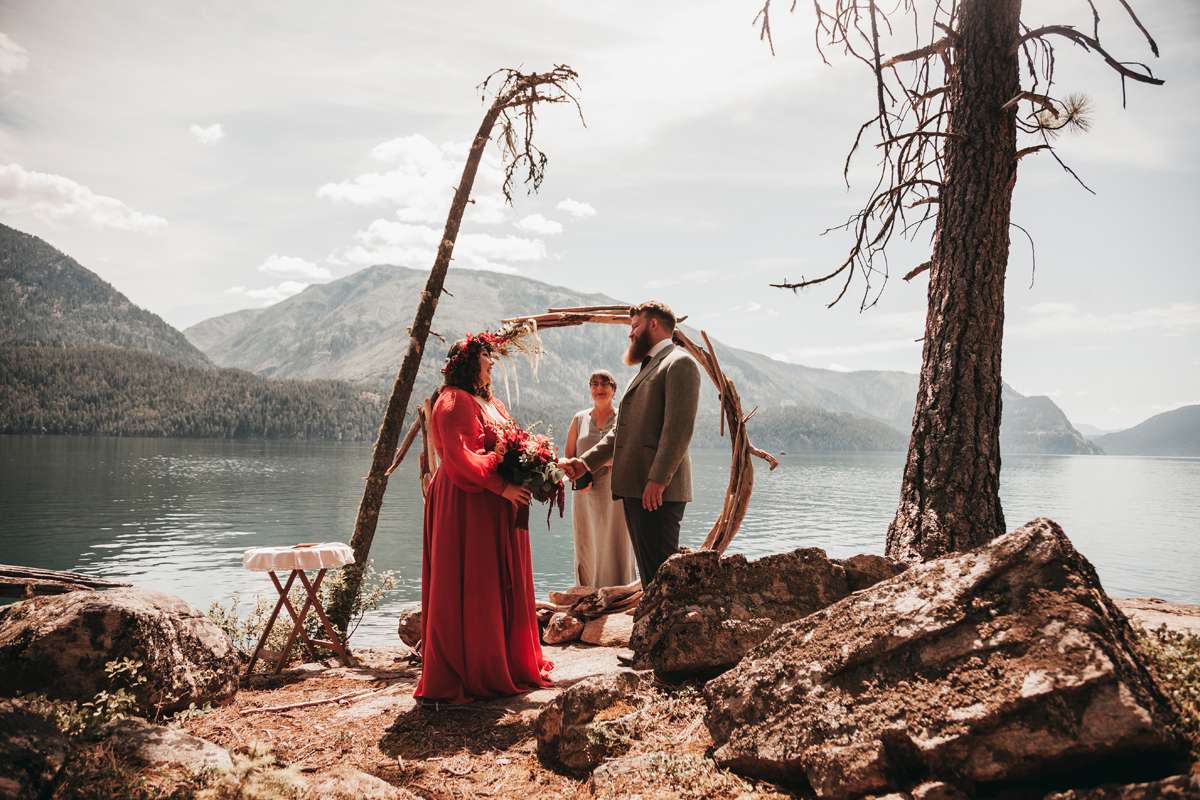 "We wanted to combine our deep love for nature with our love for vintage clothing, décor and style. Our wedding was a micro version of the original idea, and we still plan on having the big party when this is all over so we can celebrate with our friends."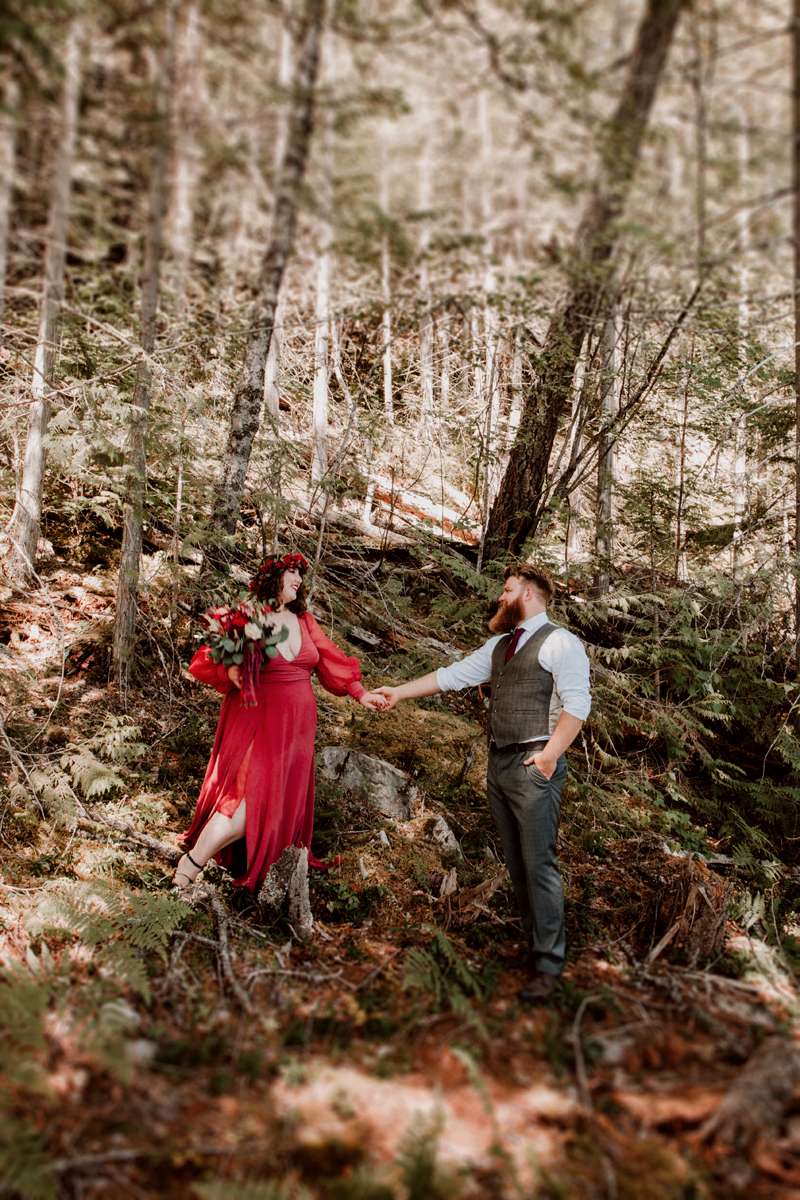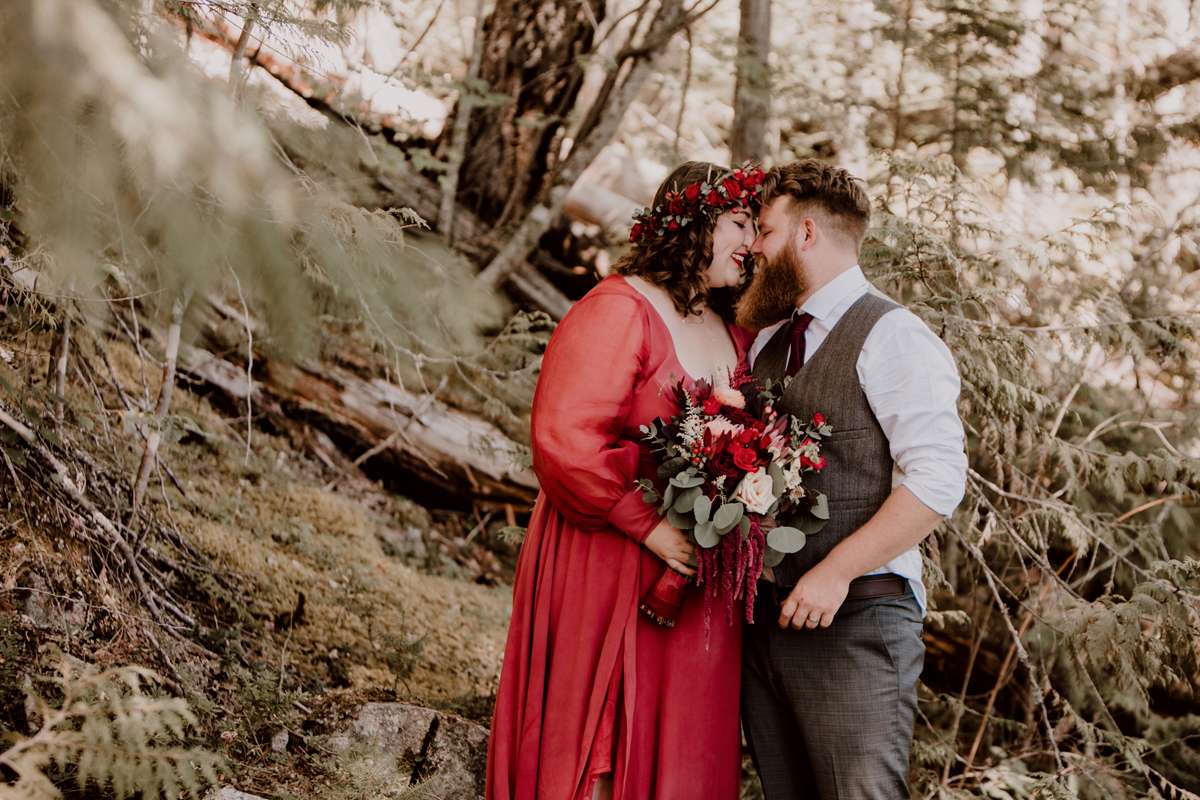 This was a truly DIY wedding, with everything being made by the couple themselves. From the wedding arch, invitations, marquee letters, charcuterie boards (the groom is a woodworker), decorations… even the beer was handmade and of course, so was Emily's dress.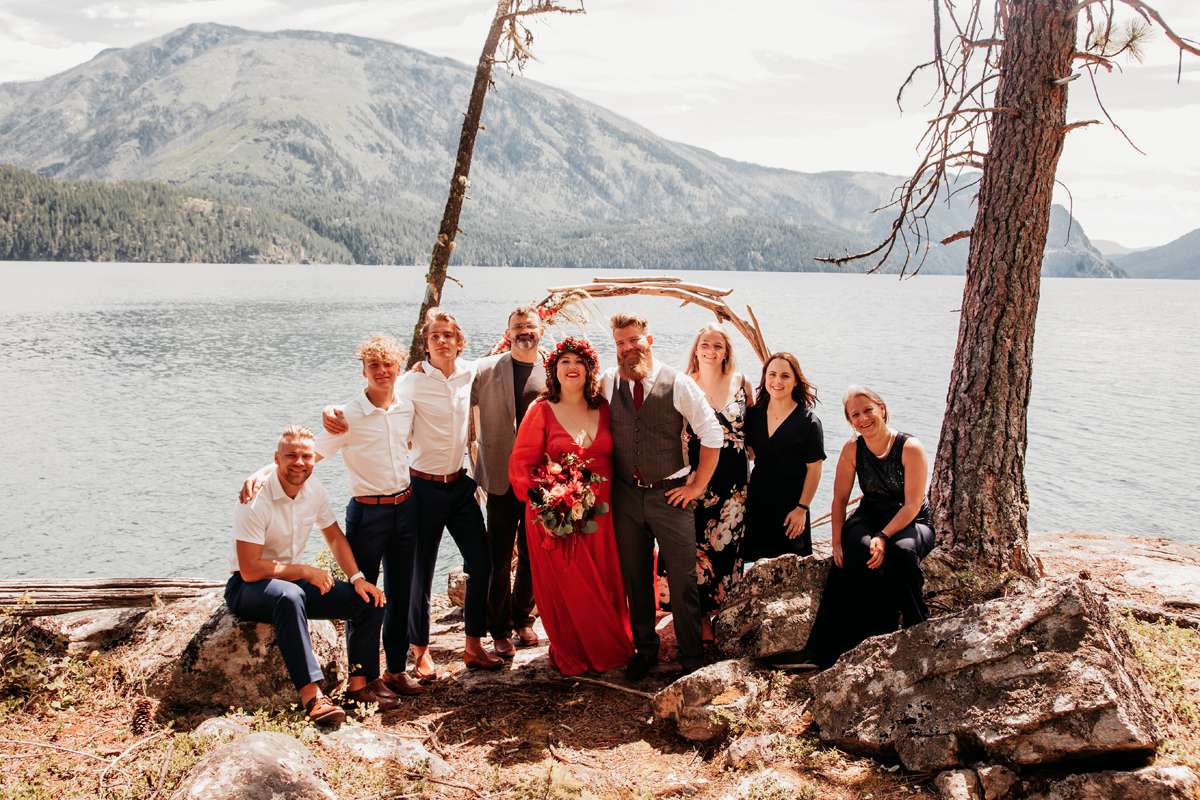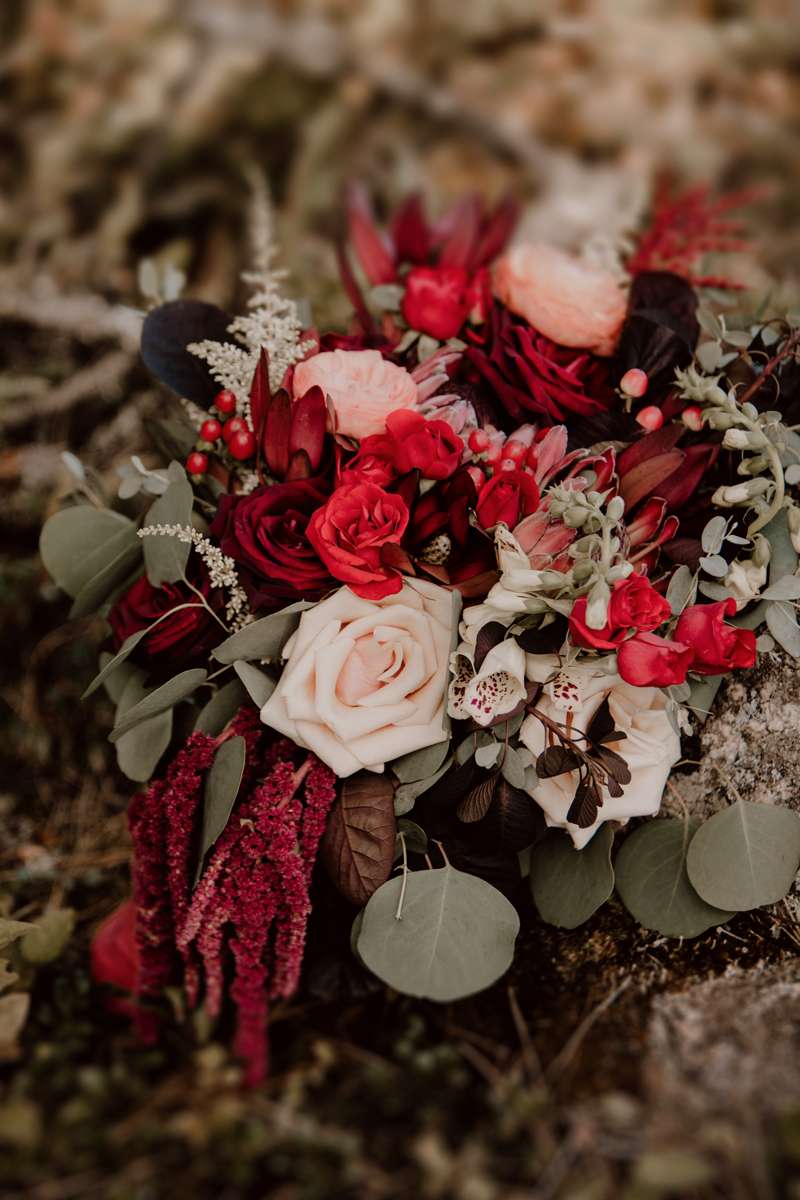 She designed, created the pattern, dyed the fabric and sewed her dress entirely herself. "My dress was made by me in the rushed span of a couple of weeks", she told us. "You can find the entire dress making process saved on my Instagram highlights. The fabric was 100% ethically sourced silk, naturally dyed with Madder Root and Cochineal Bugs. The fabric took about as long to dye as it did to sew the whole dress! It was inspired by my late-mother's wedding dress. My mum and oma (grandma) both wore red to their weddings, so it felt good to have a connection to them."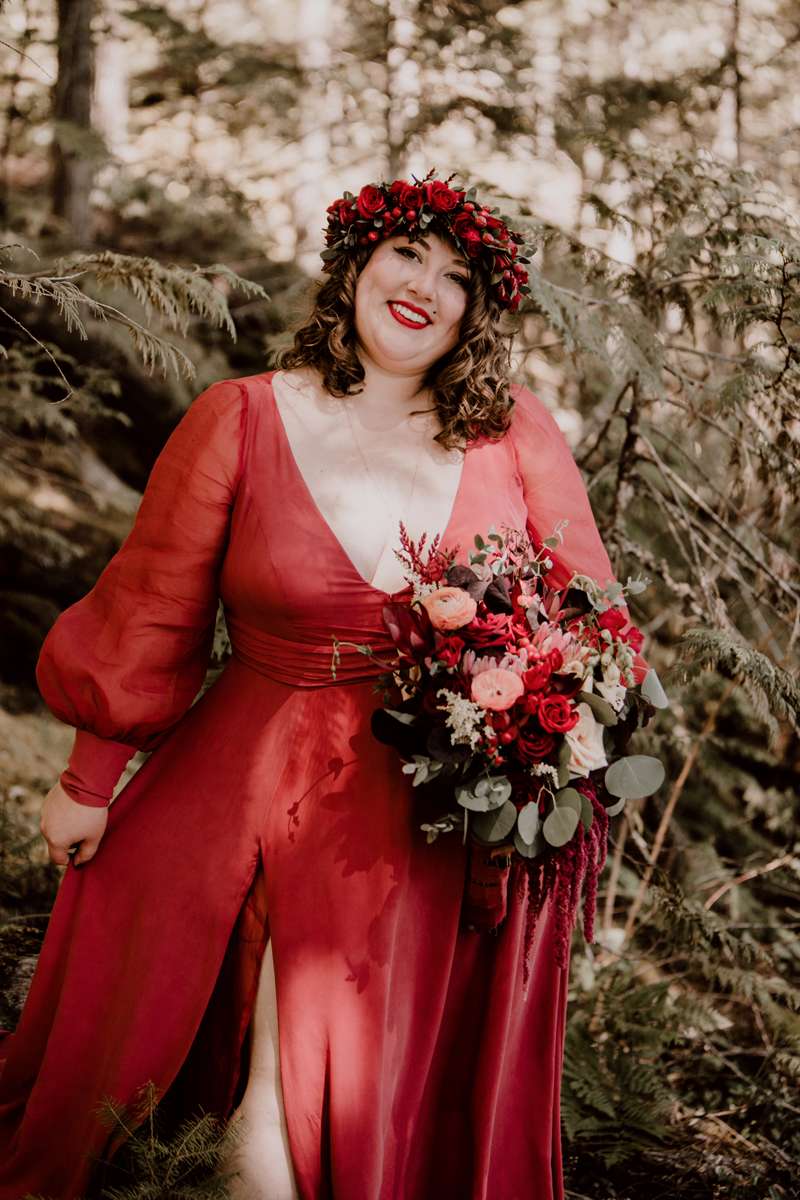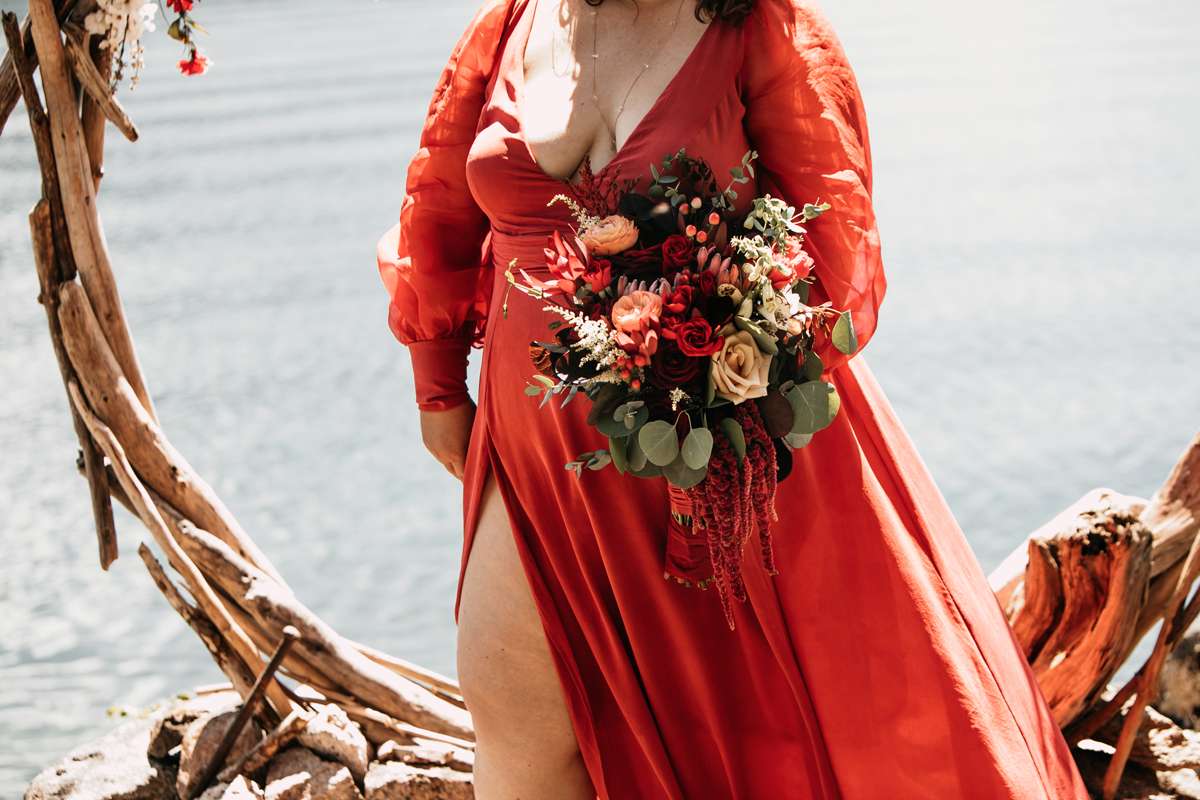 "Although we loved our micro wedding we are looking forward to wedding 3.0, and can't wait to be with all of our friends and family again", the bride concluded. "Now that we've done this small wedding, we've kind of have had a dry run, and know a little bit better about what's important and what's not. Even though it's exhausting, we're excited to plan another wedding, and do it all again the way we wanted it the first time. Being married has also been such a fun adventure and we're happy we got to tie the knot."