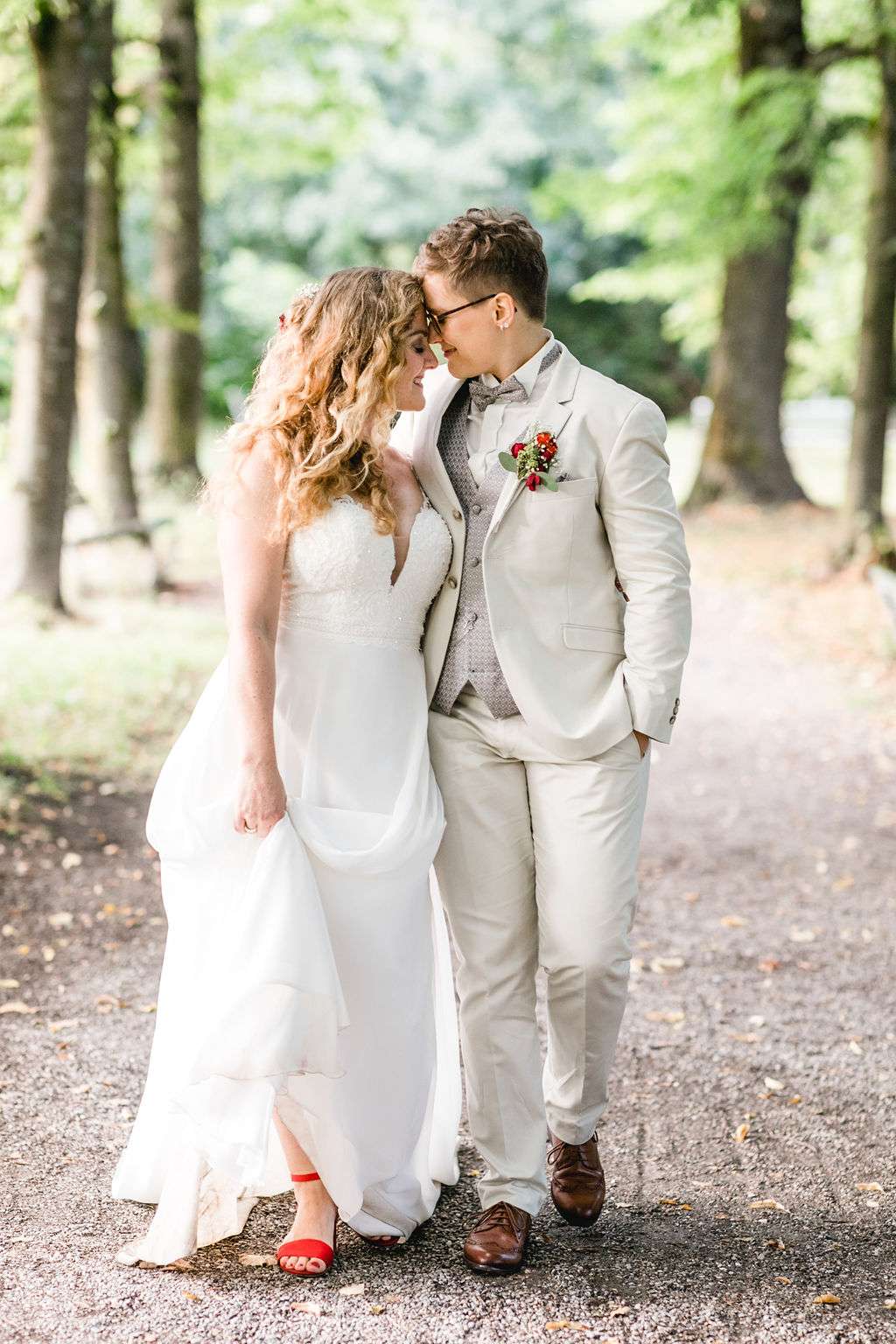 After years of fighting for equality, and although gay marriage (rather than civil partnerships) is still not legal in Switzerland, Jasmin and Lorena's didn't want to wait one second longer to be wife and wife. They planned a celebration that was both down to earth and timeless, but celebrated who they are and their love.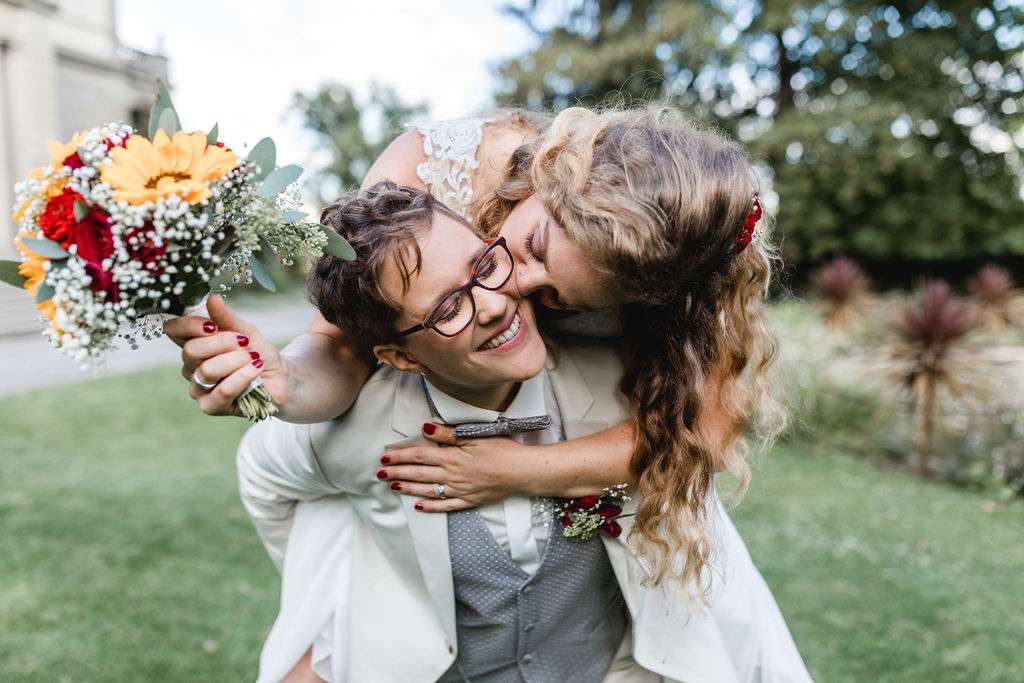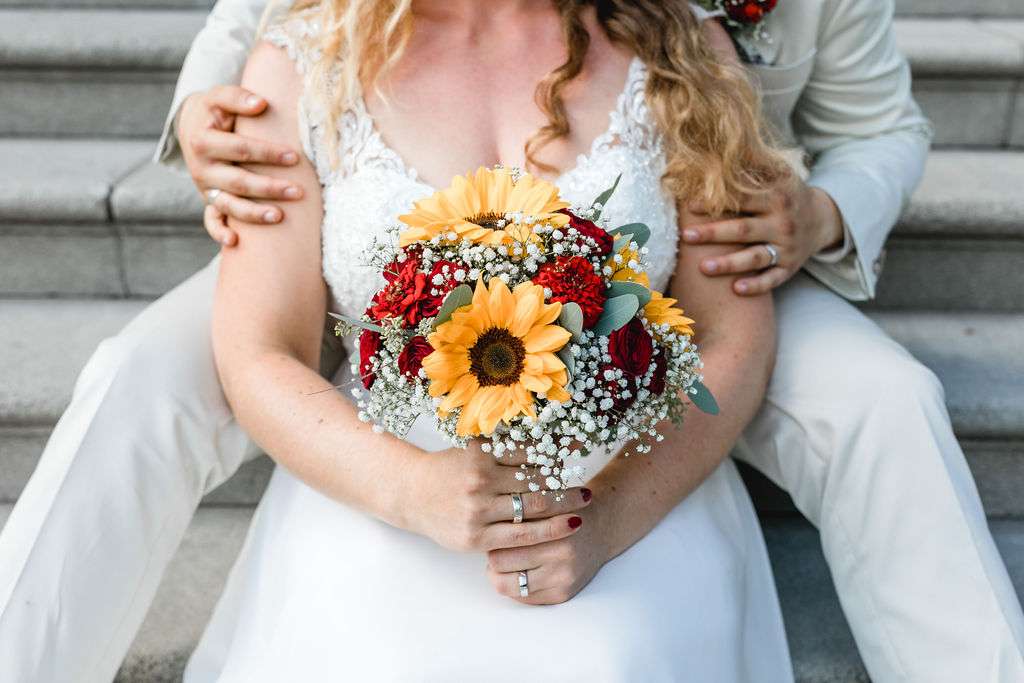 "Both our dads led us down the aisle, Lorena first. We had two singers who were close friends and a guitarist played the song Everything by Michael Bublé. One of our friends led the ceremony, which was truly emotional. They then asked for the audience's support and to fight for the freedom to marry. Everyone stood up and clapped their hands to show their support to us and other queer couples."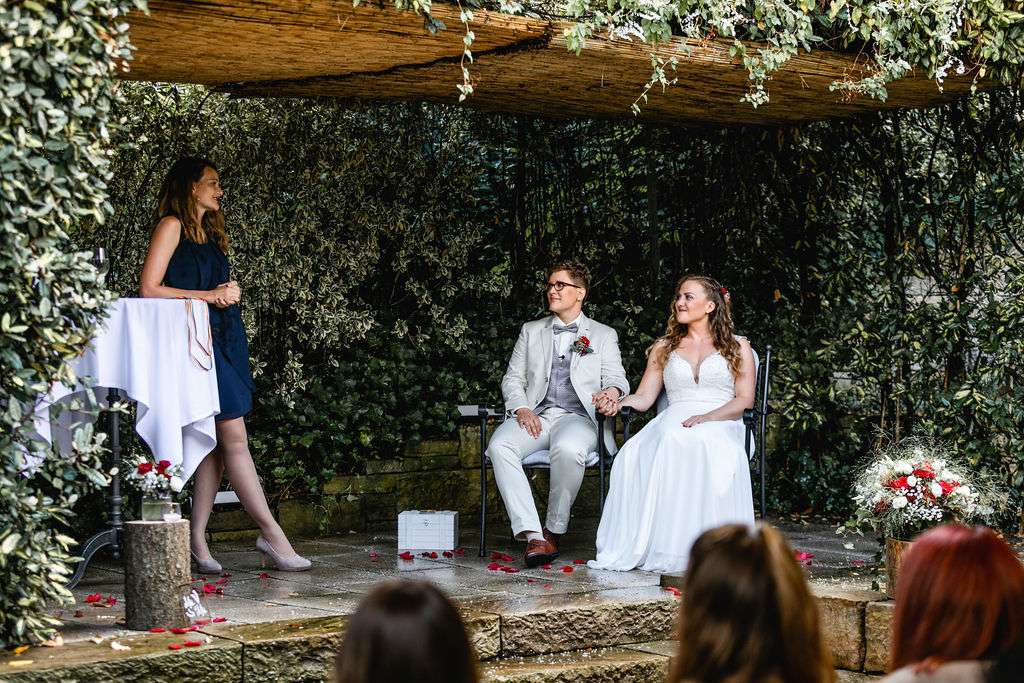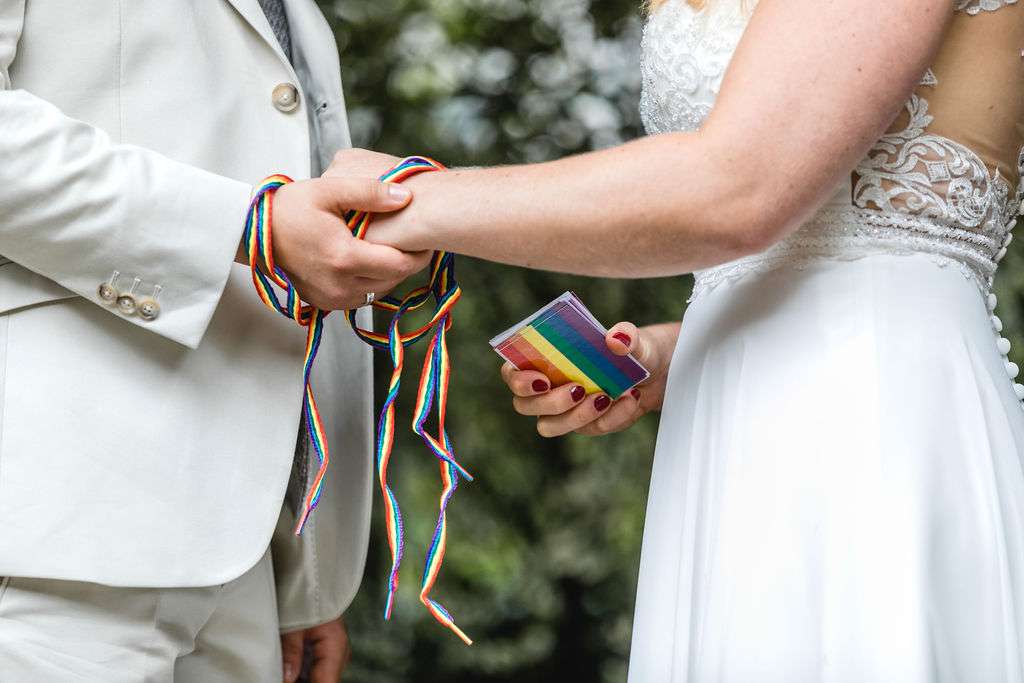 "Make You Feel my Love by Adele was then played and we said our vows, written on rainbow cards. At the end we exchanged rings, threw our cards in the air and gave each other a really long and hot kiss!"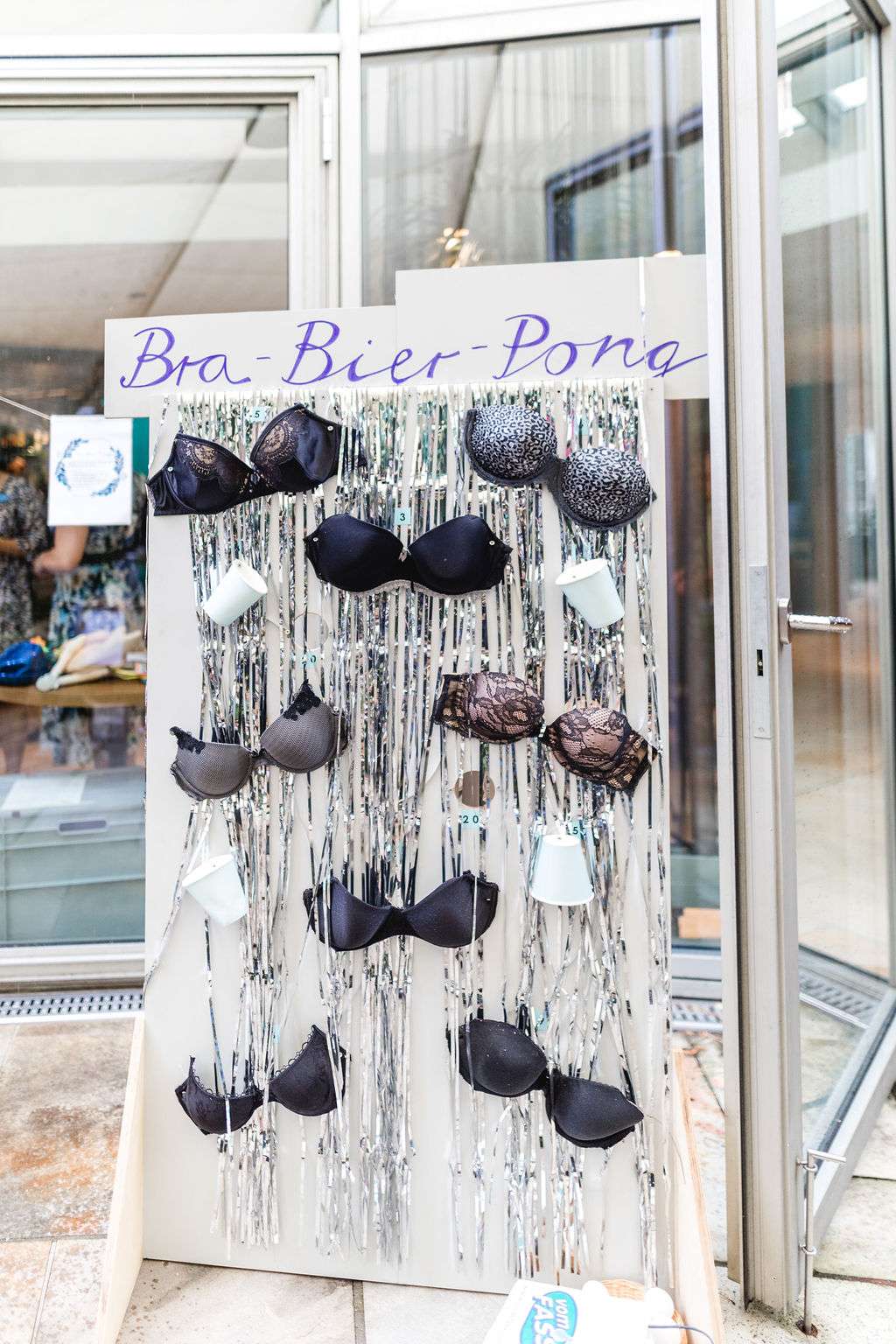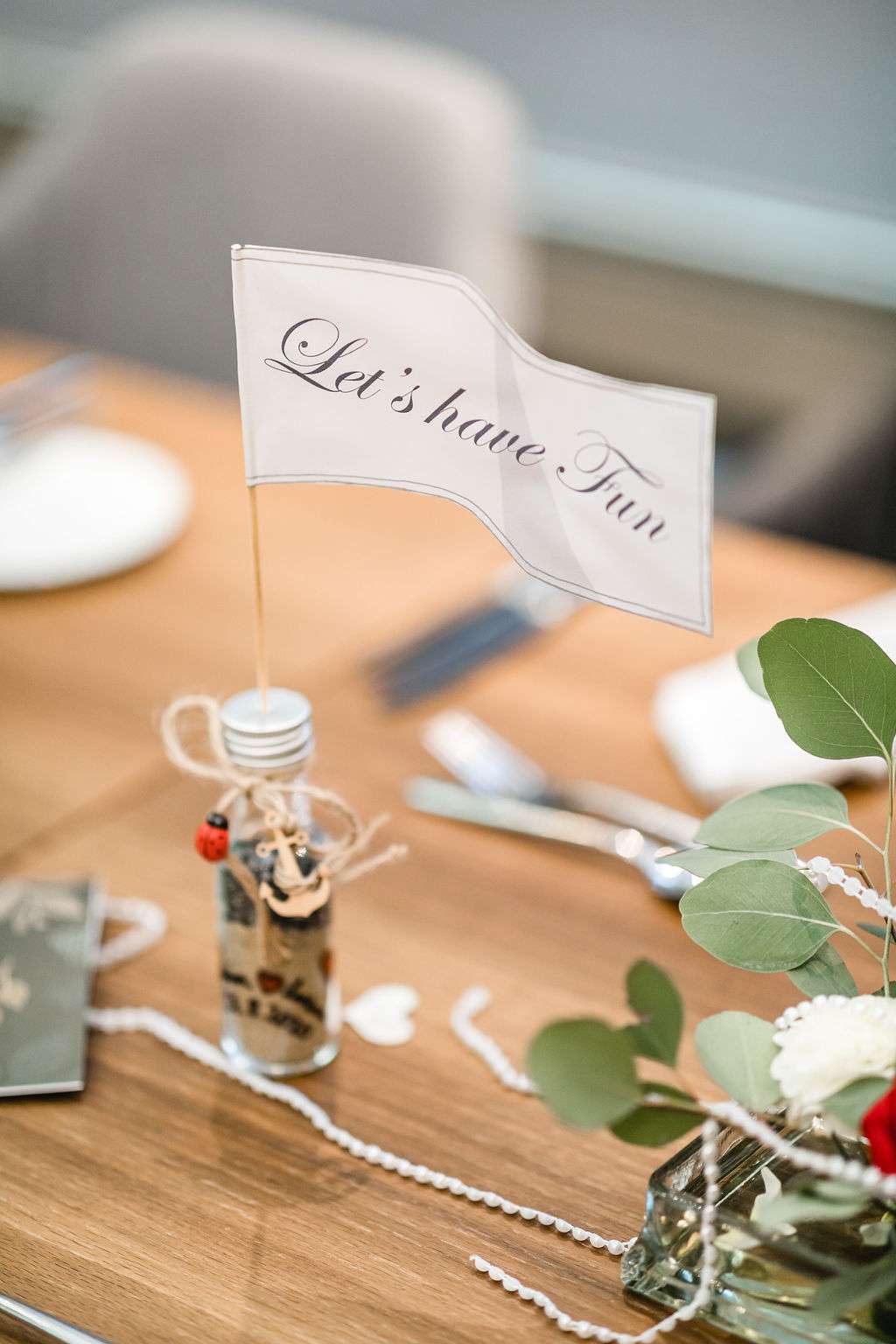 The couple didn't do lots of DIY projects or want to do too much by way of extra décor, but they did include rainbow elements and some of their friends created their centrepieces.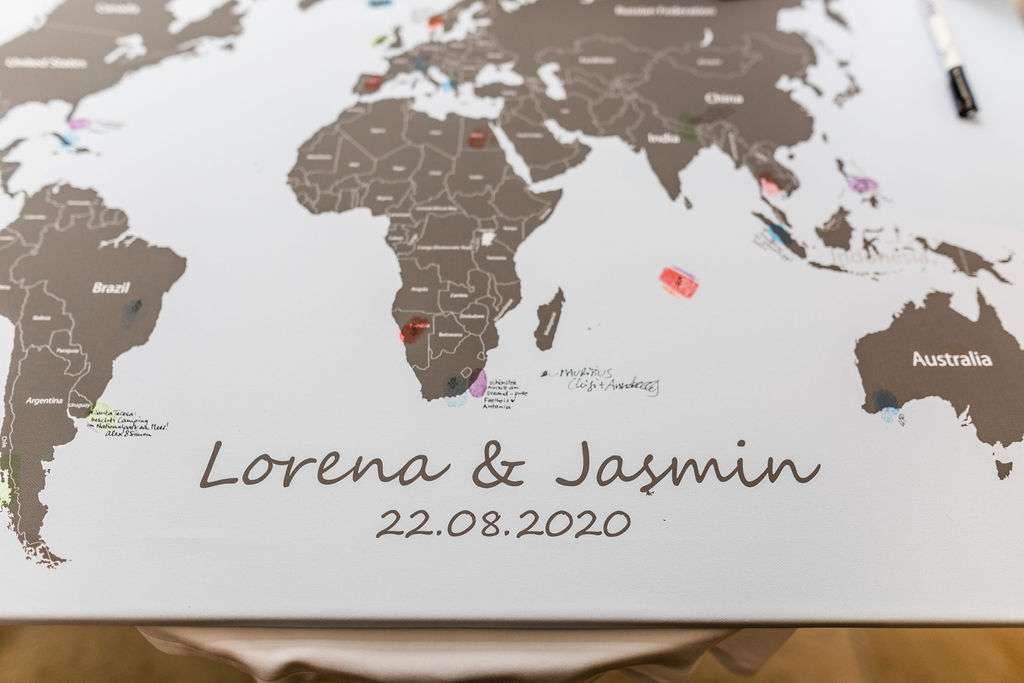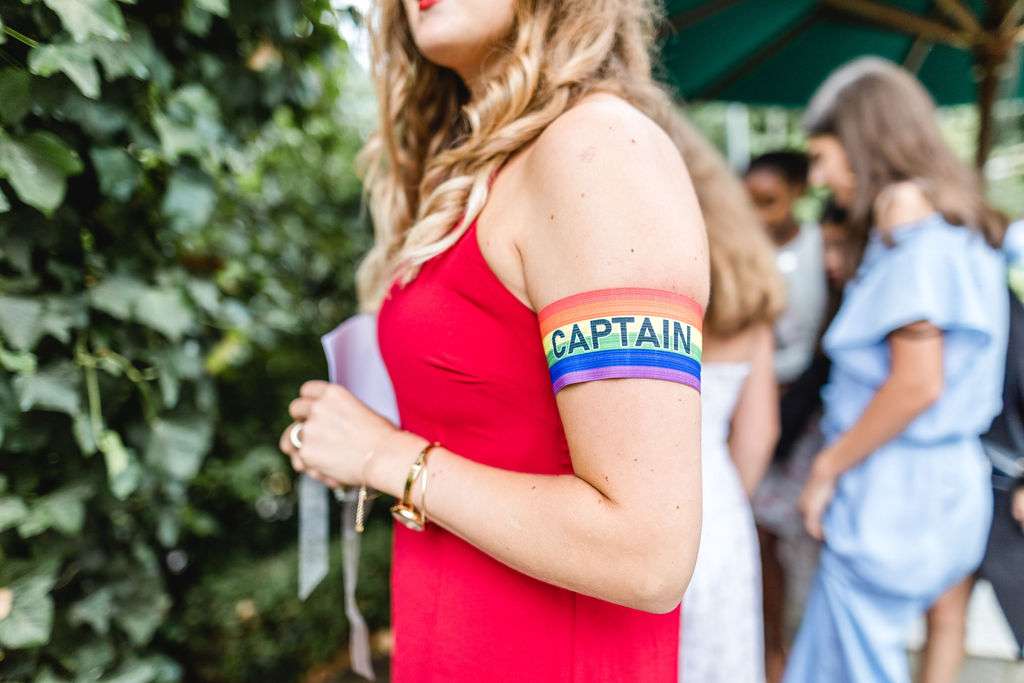 "Our advice for other couples would be to stay calm and know what want and don't want. Be prepared that not everything is possible and everything will take longer then planned! Thanks so much for featuring our wedding, we are now happily (legally) married and our first child is on the way!"