Both their grandparents were married on Christmas Eve (what are the chances!?) so when they pushed their big wedding back to later this summer, Millie and Ian decided to carry on the family tradition and have a secret festive elopement. It was also the two year anniversary of their engagement so really, the date felt pretty perfect.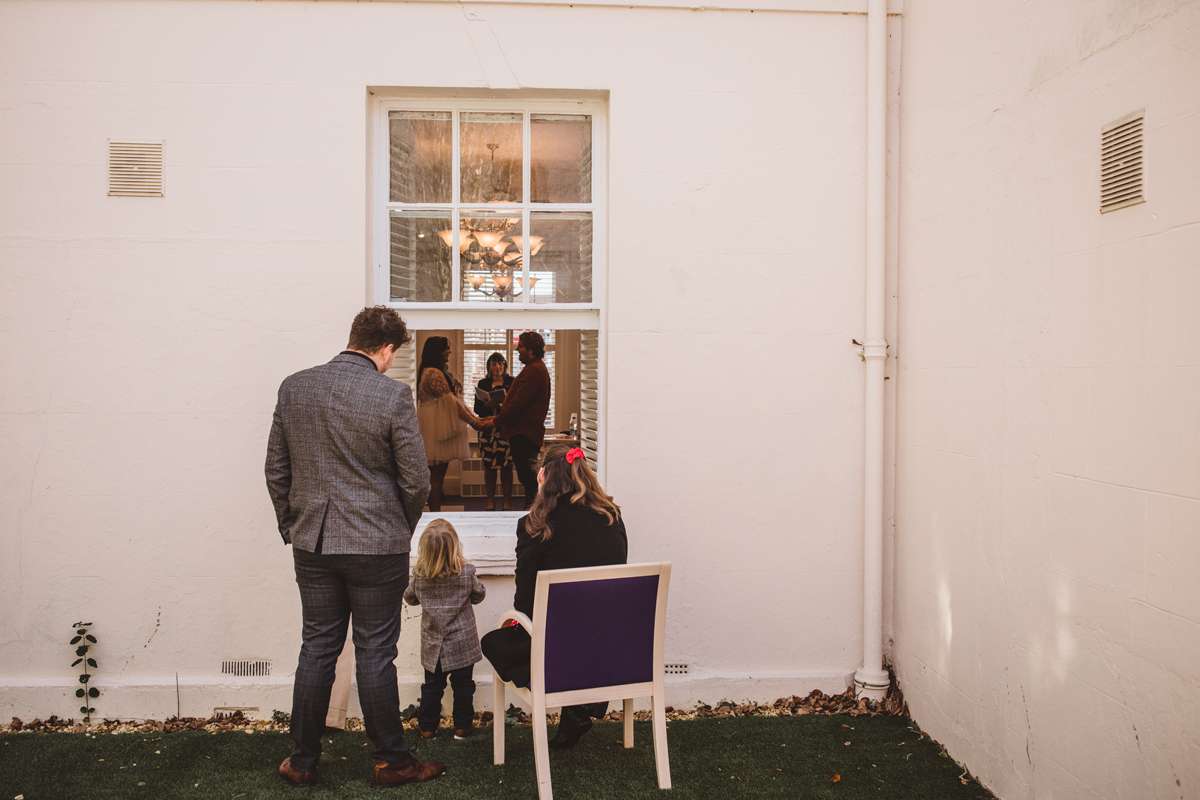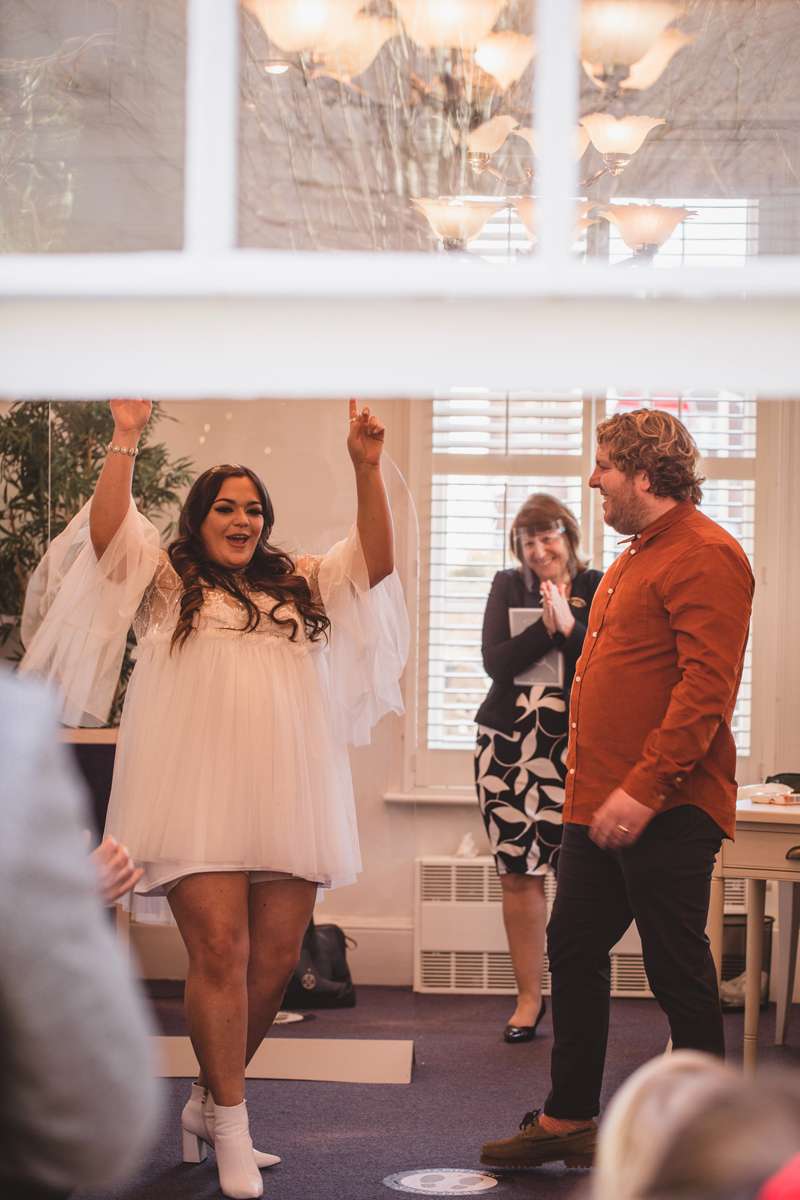 The bride wore an ASOS dress which she'd originally bought for her (also postponed) hen do and made her bouquet from faux flowers herself. "We had spent 18 months planning a large forest wedding that was postponed until next July", Millie told us. "With how the world was looking we one night had a chat and decided that actually we just wanted to be married and could have the big party when everything was safe again. We quickly called my auntie, who is a registrar, who had us booked in and sorted straight away."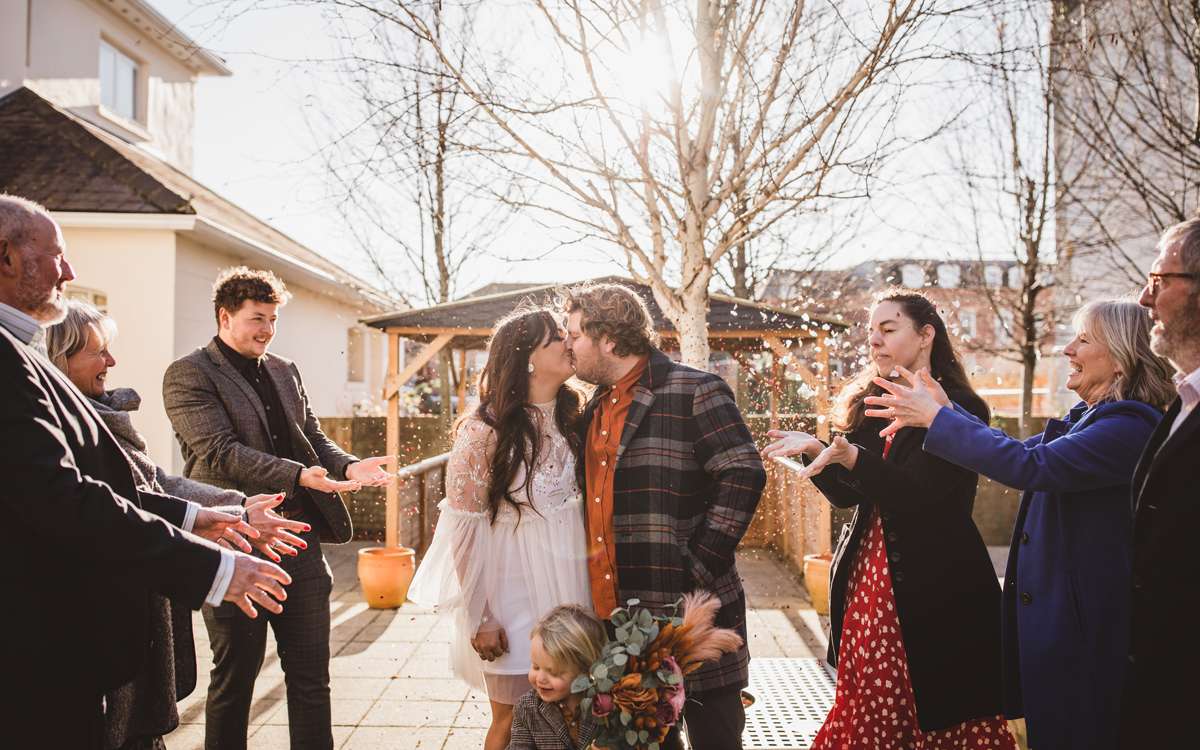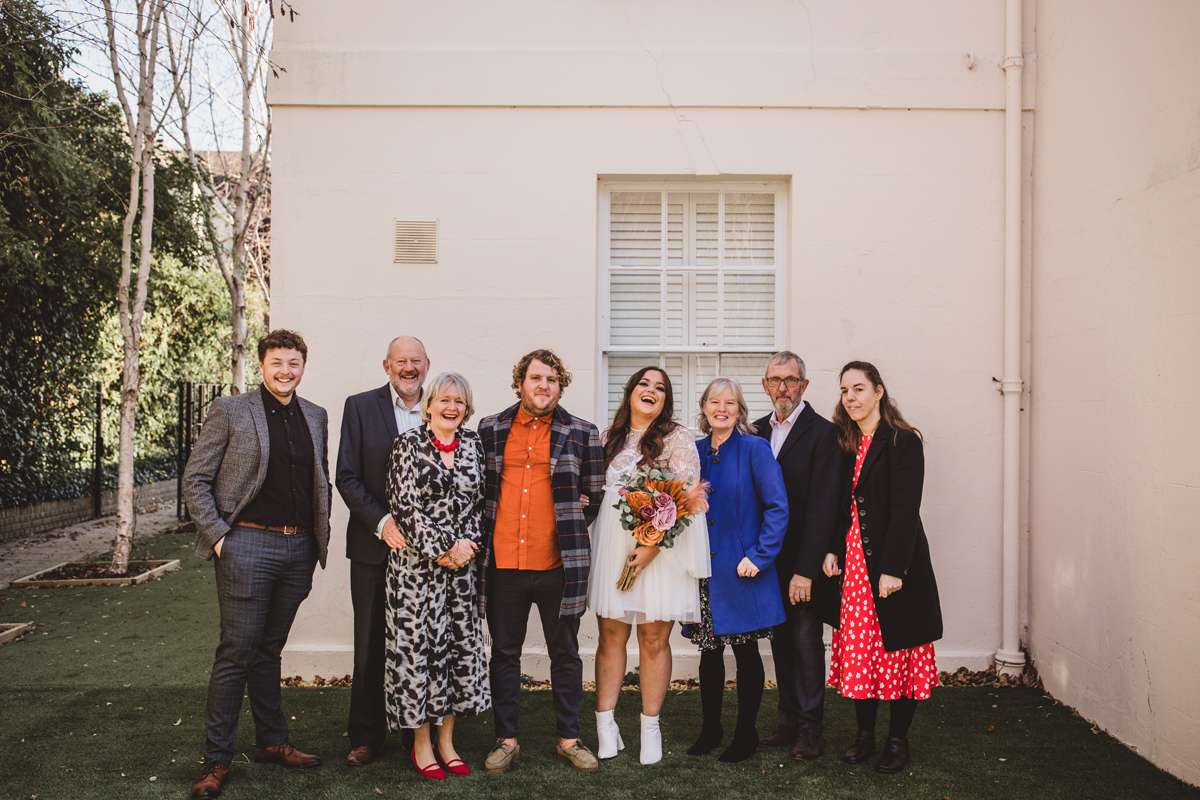 They also decided to keep the wedding secret from most people, only telling their parents and siblings beforehand. The bride's aunt led the ceremony and they set up a tripod to broadcast it over Zoom to the bride's brother and sister-in-law and her cousin in New Zealand (who thought she was logging on for a 'Christmas Eve toast'!)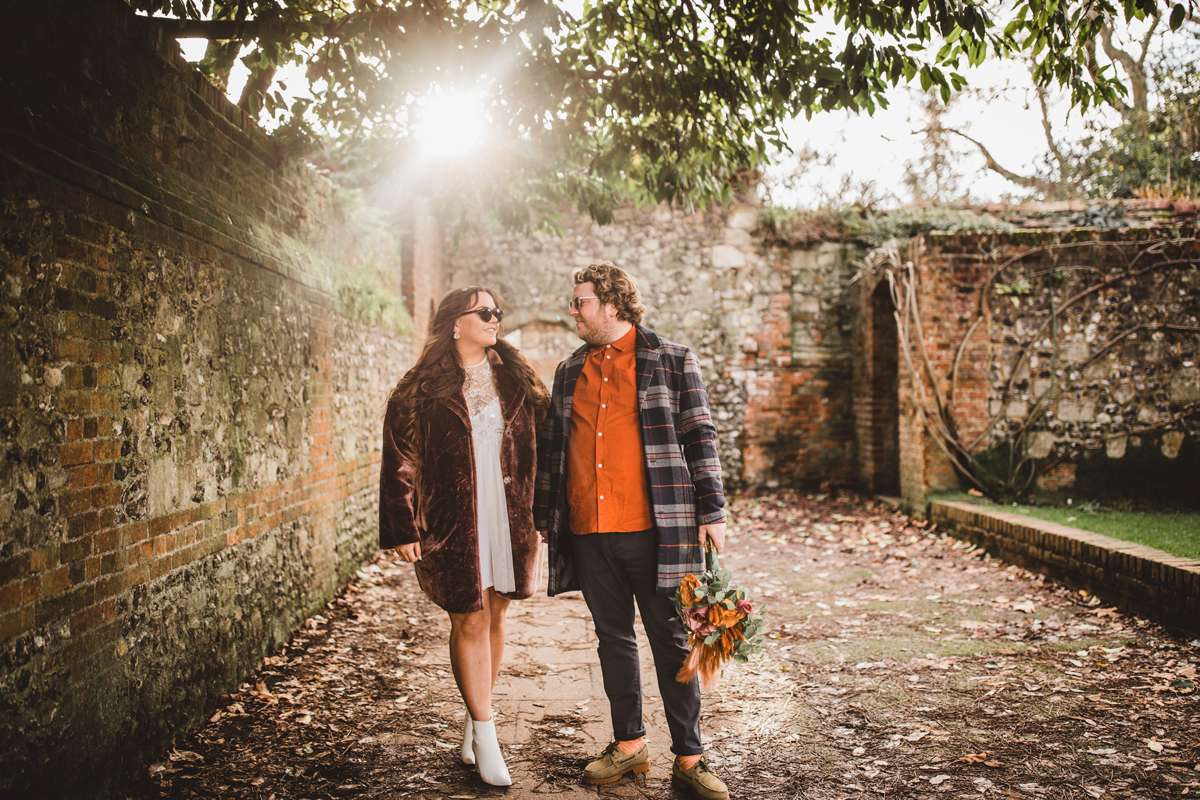 "My mum walked me down the aisle which meant the world to me, she is the most amazing woman and has supported us through all of this. My brother and Ian's sister weren't officially allowed in the room as it was too small for social distancing so they opened up the large window at the back and they stood and watched us through there. This was also the perfect opportunity for our two-year-old to be passed back and through the window with sheer delight during the ceremony!"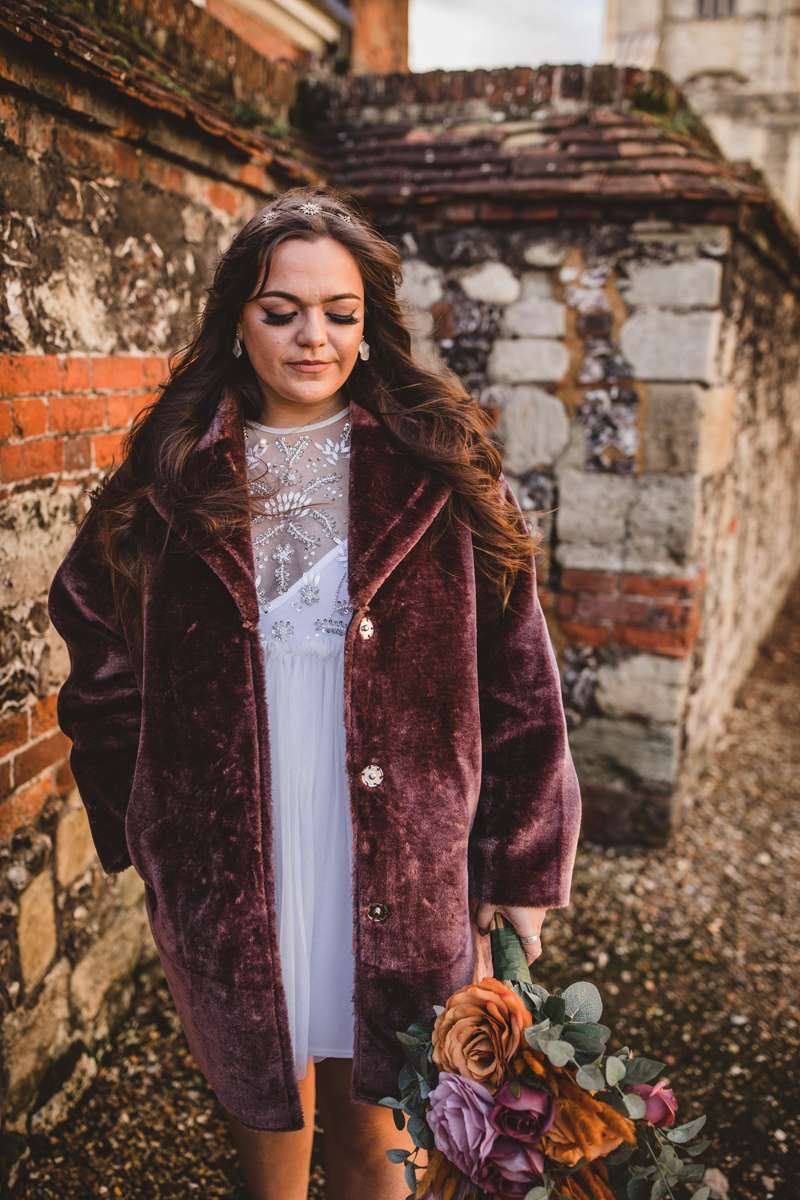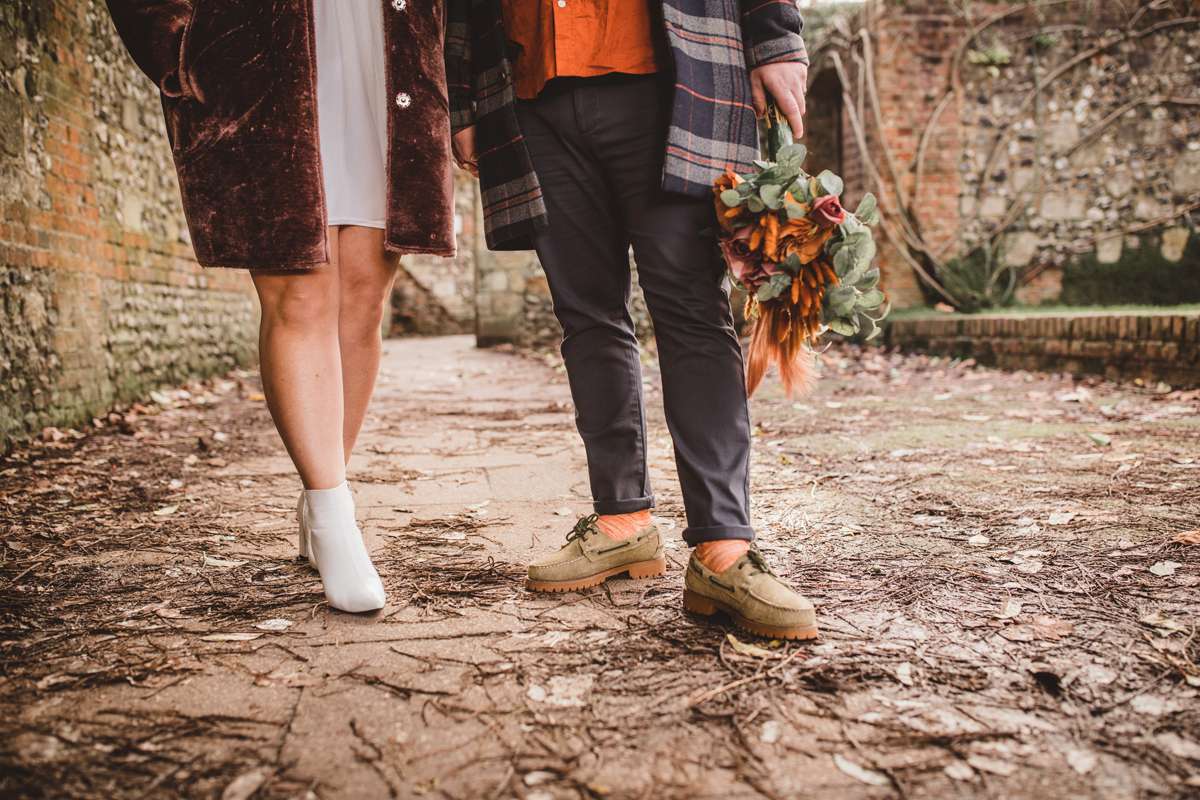 The costs for this wedding were super minimal, the biggest of which being the register office fee. So, in total, they spent under £1000.
"When we made the decision to elope, everything just fell into place and we made all the decisions very quickly", Millie concluded. "I have followed Rock n Roll Bride magazine since the moment I was engaged and love that with every couple, you can feel that they are being themselves. We were happy and laughing and relaxed the whole day. We drank beer and played games, danced in our lounge and got to spend the whole day together."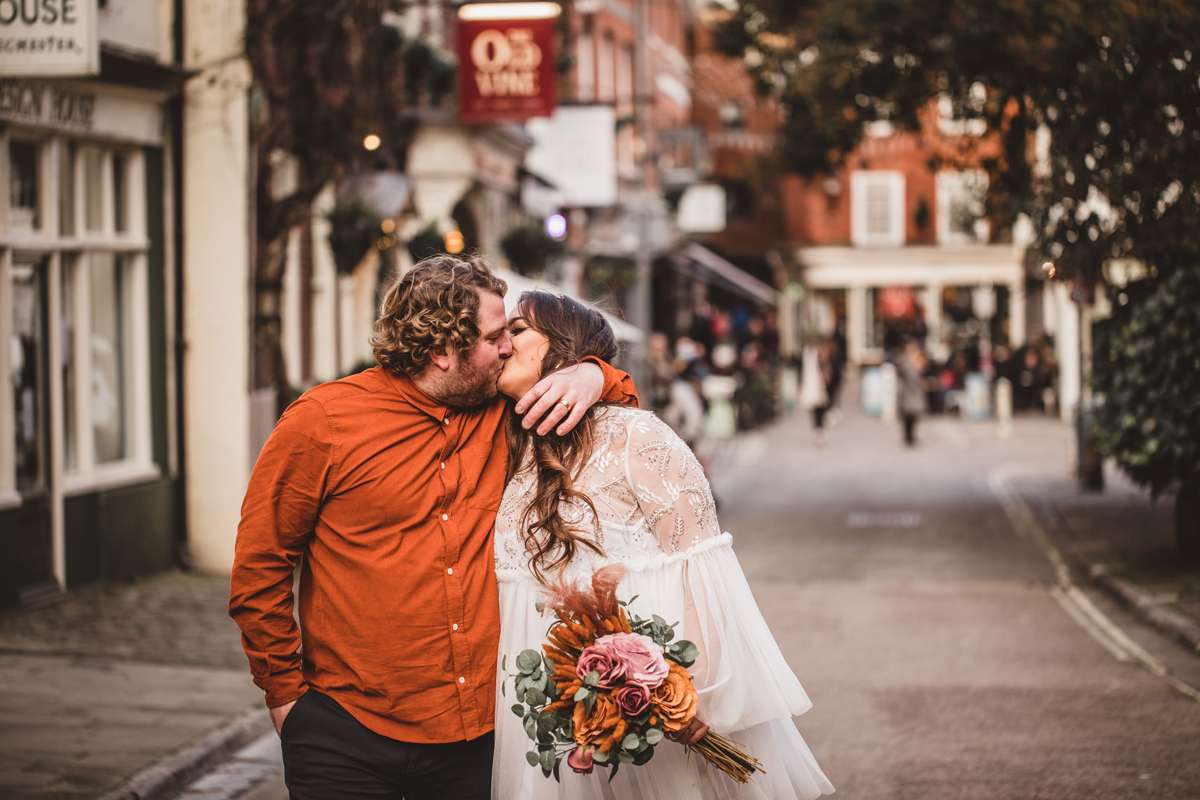 "Because of all the COVID restrictions, we weren't even sure until the day before if the wedding would still be going ahead. It was hard to be excited in the run up but we now feel totally and completely overwhelmed with happiness that we were able to do it. We know for so many people it has been disappointment after disappointment with date changes and added costs and we hope that everyone gets their big (or small!) day soon."