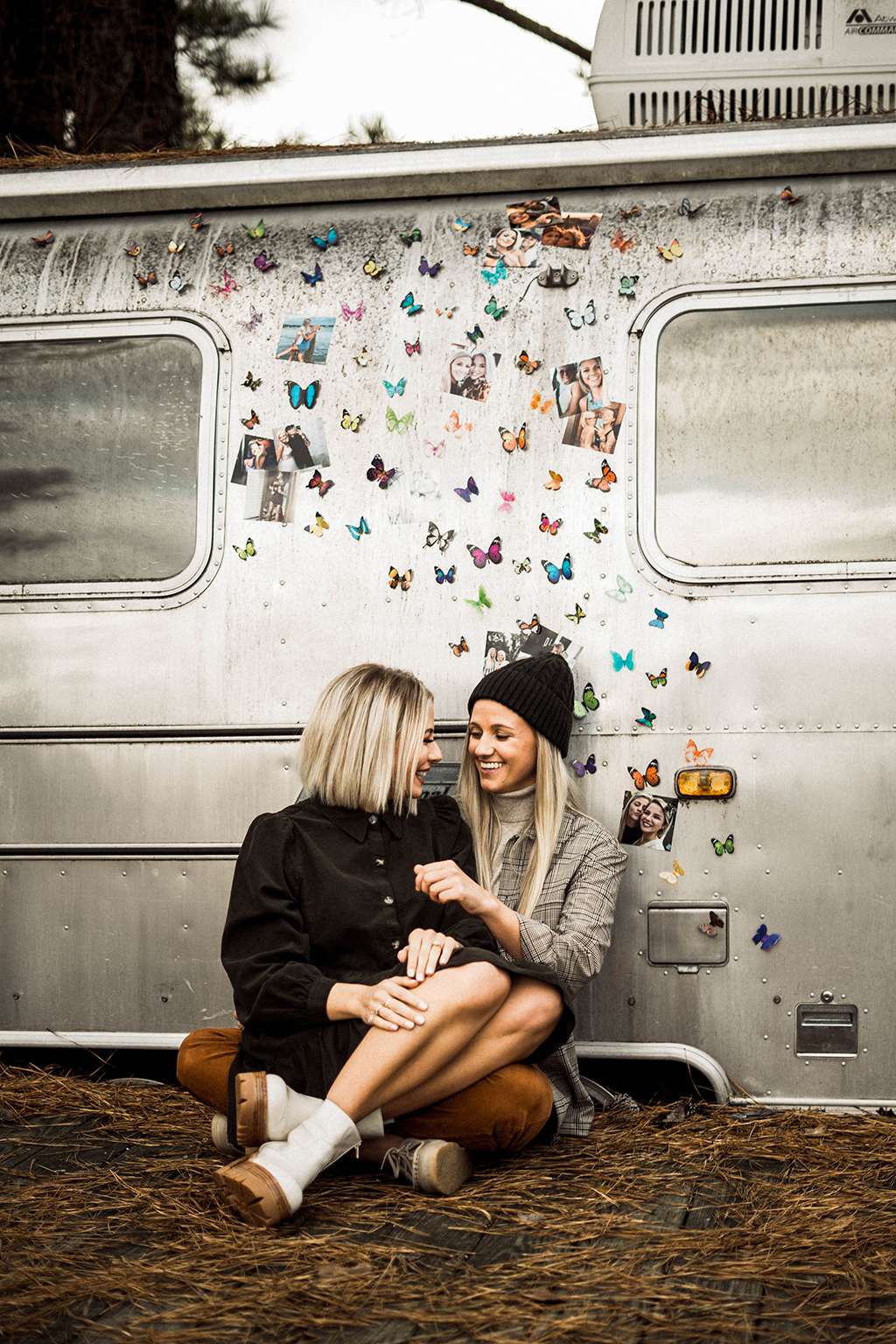 We rarely feature engagement shoots, but when the proposal actually happened during it, and the couple are this cute, well, we will make an exception! This couple based their proposal around their favourite song and musician, and photographer Milly of The Rose Reflective hopes to inspire you to consider the role music plays in your relationship as a unique proposal idea, too!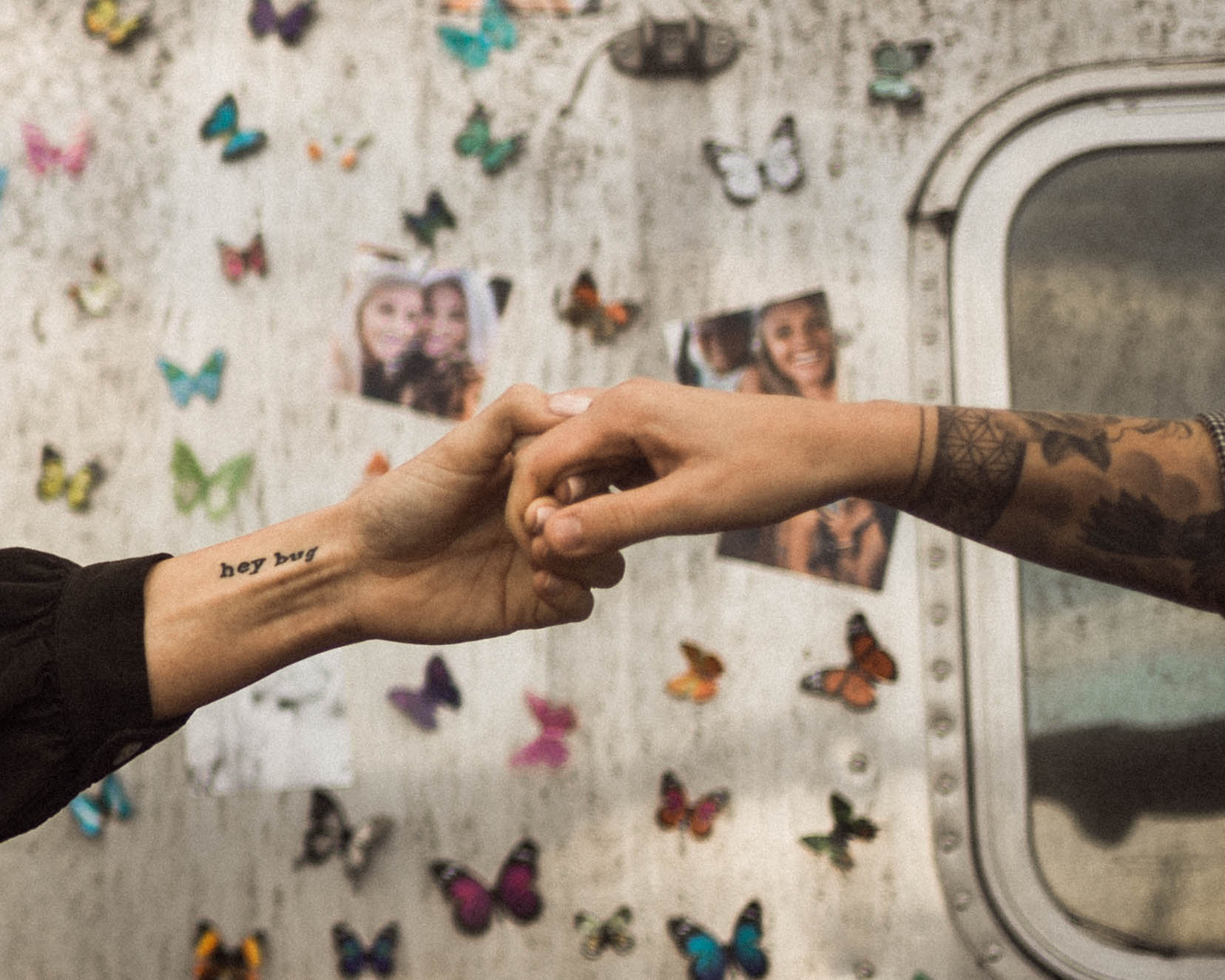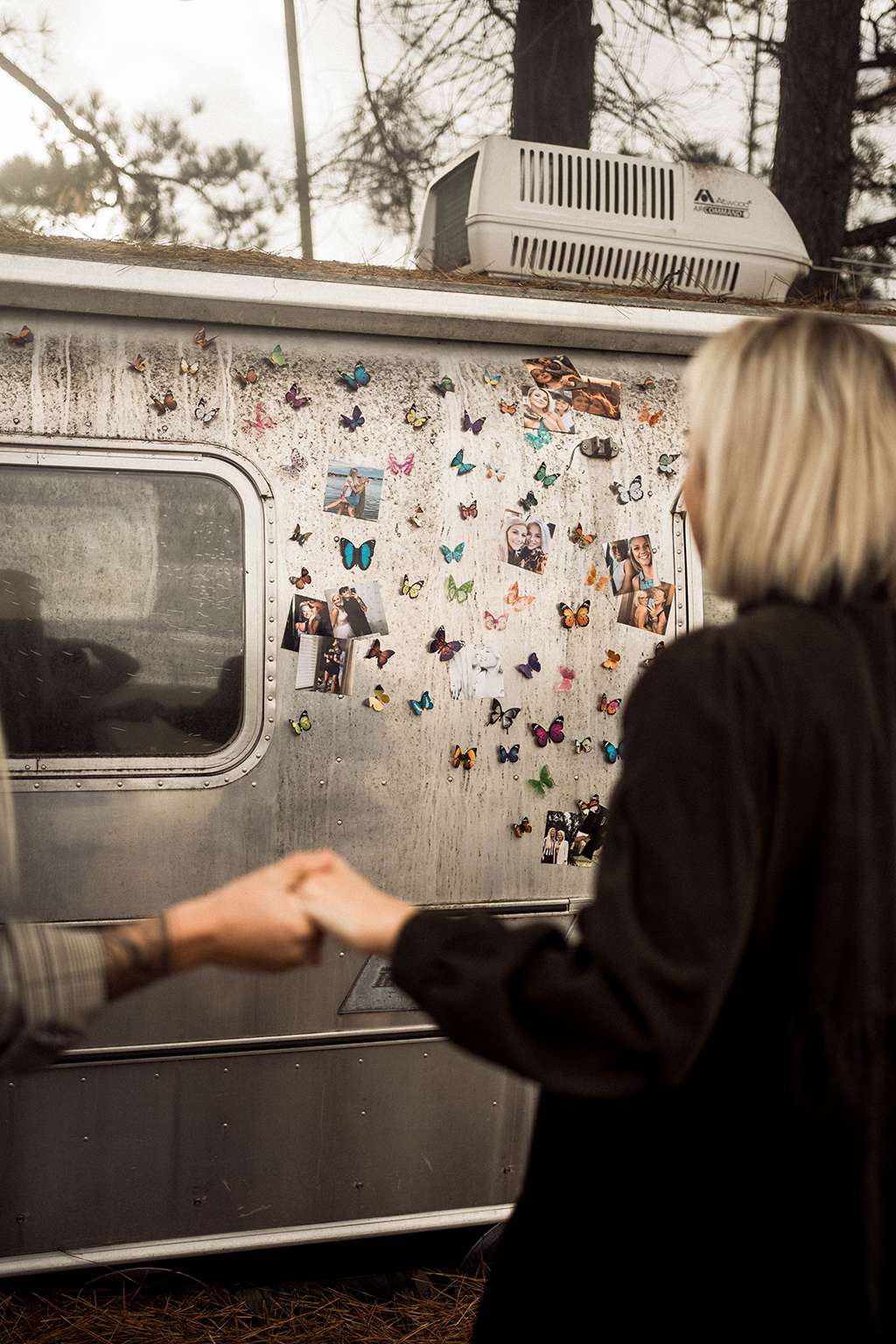 The location, Muscle Shoals Sound Studio in Alabama, is steeped in musical history, with Freebird recorded there, and The Rolling Stones and Cher making their mark on the town, too. Jayme thought she was turning up for a couple's portrait session that she'd booked, but little did she know that her girlfriend Abby had colluded with Milly to propose there and then and have her capture the whole thing!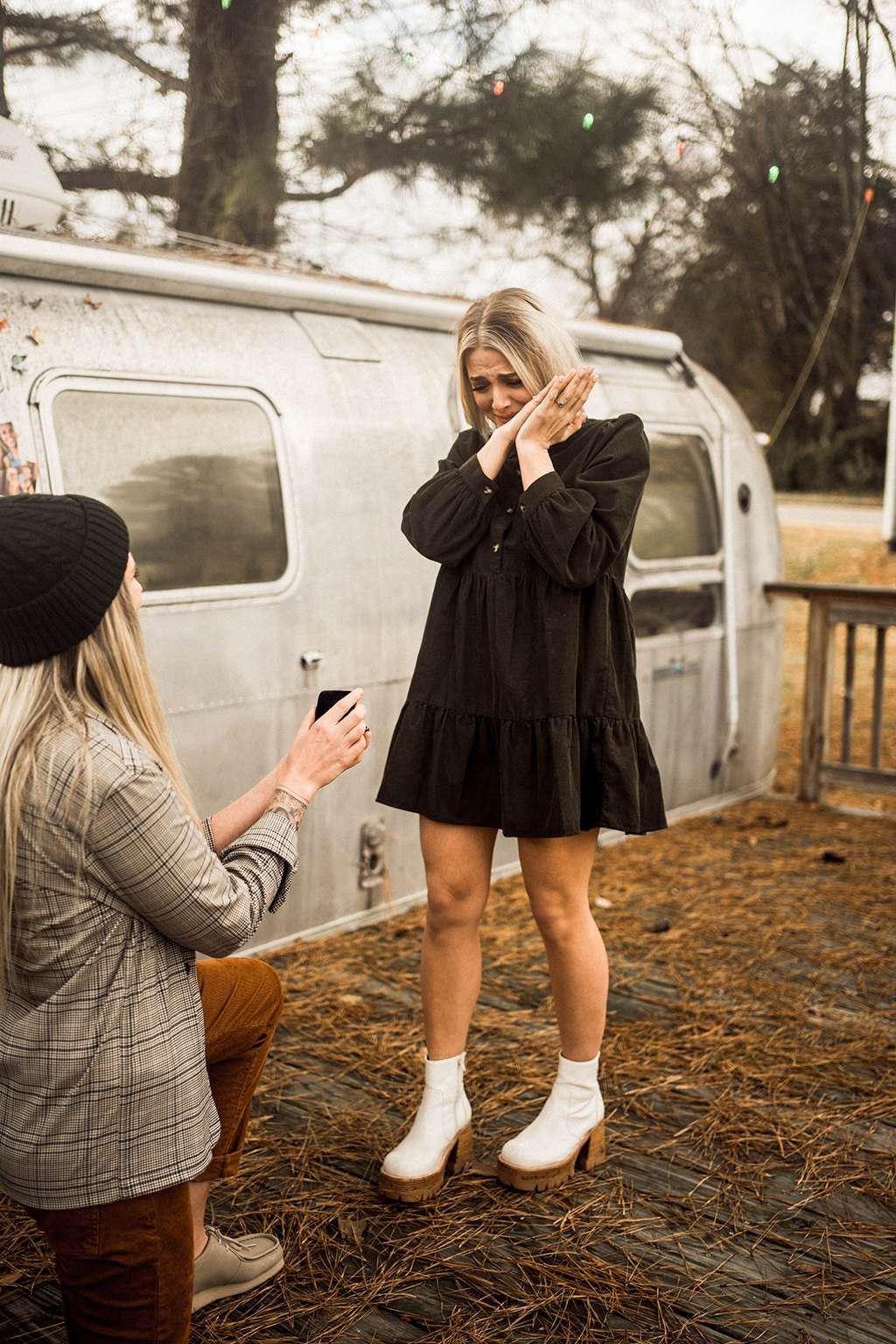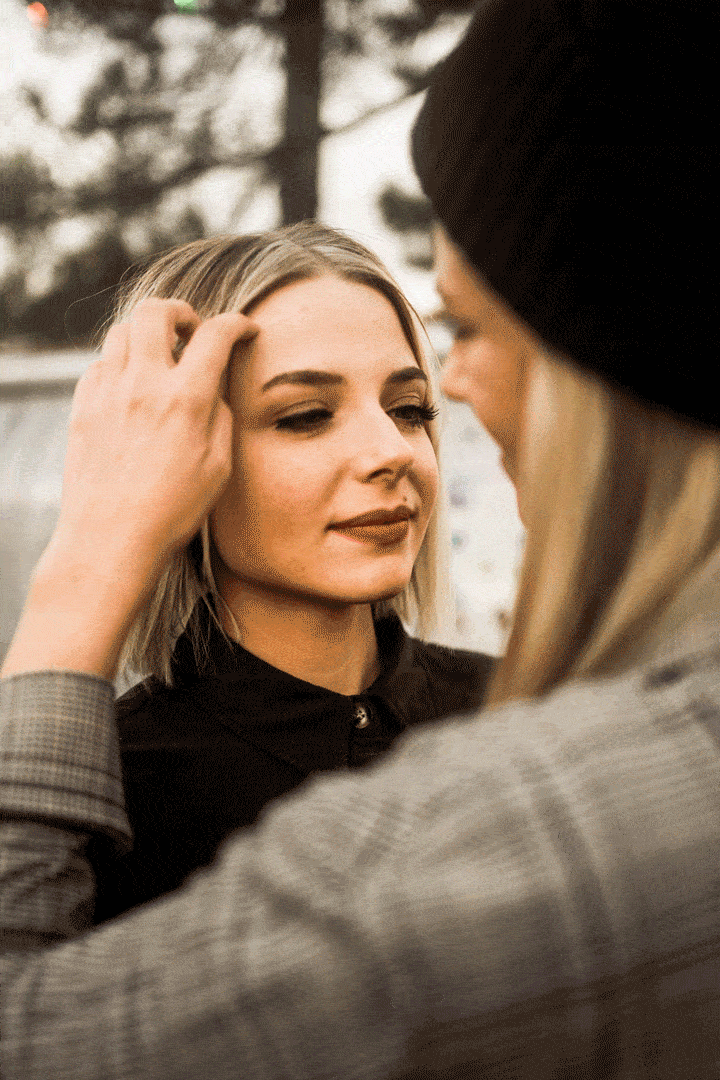 The pair planned the perfect day for Jayme, with Milly hiring musician Katlyn Barnes Lott to be covering Jayme's favourite song, Butterflies by Kacey Musgraves, as the proposal was going down. To make the airstream extra special, Milly covered it in magnetic butterflies and pictures of the couple, and thought up a cunning plan to pull the whole thing off!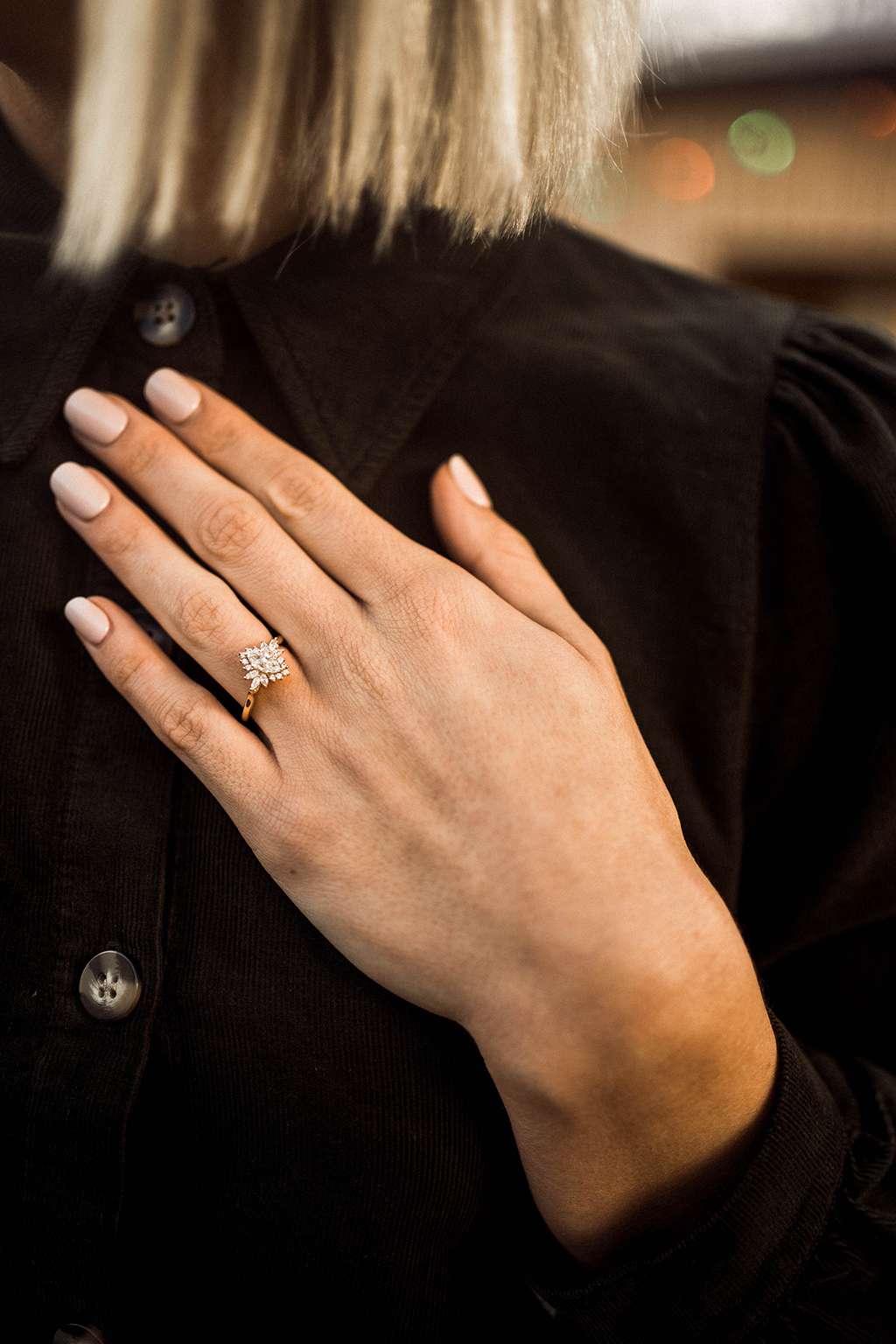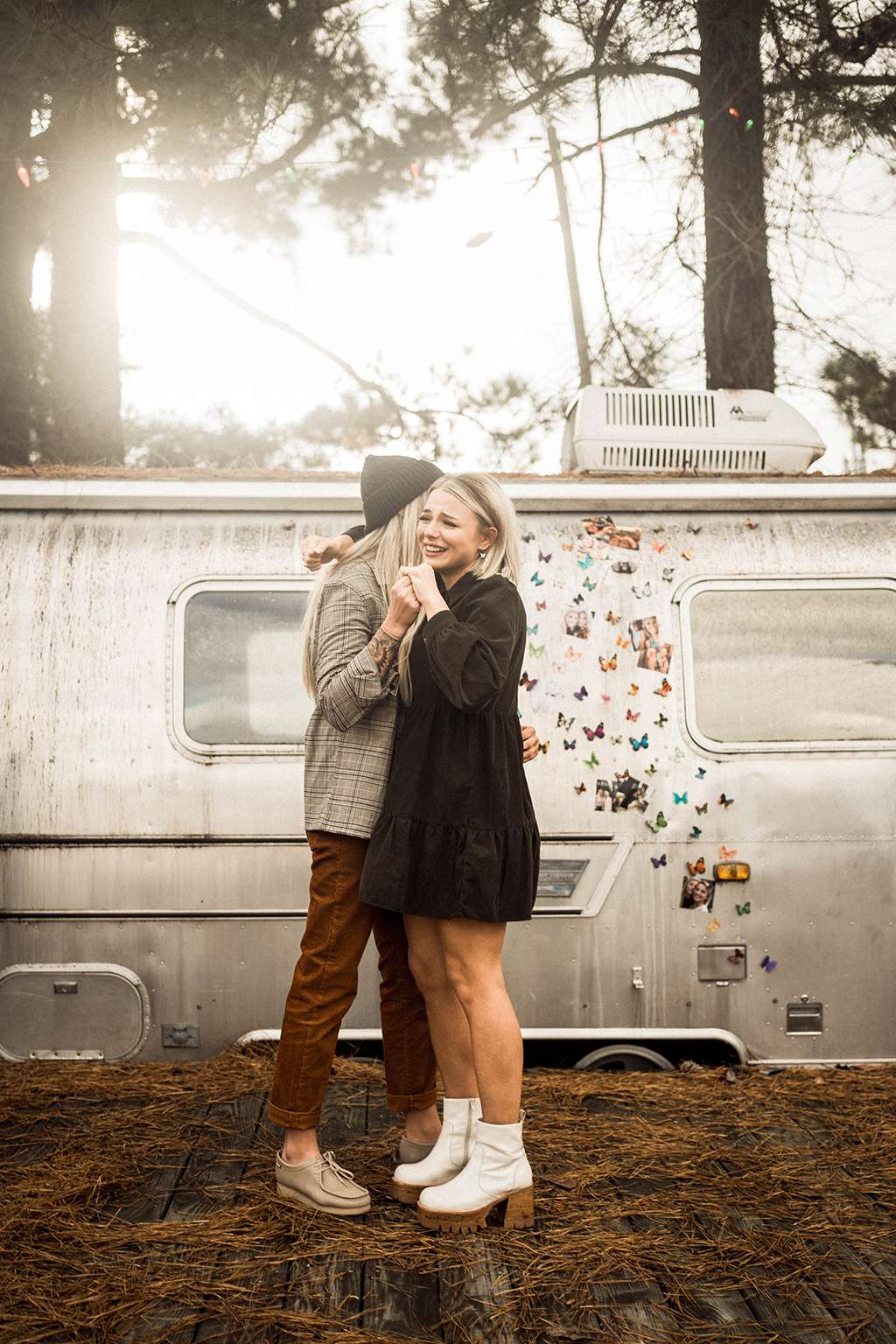 "We needed a reason for the musician to be there, so I asked my sister to stand in as a photographer for Katlyn – it also meant we would get another perspective for the big moment! We started off the session with a few shots out the front of the studios, and then Abby led Jayme towards the Airstream. I told them not to worry, there was a musician there jamming and having photos, it happened all the time and we'd work around them. Little did Jayme know, it was all for her!"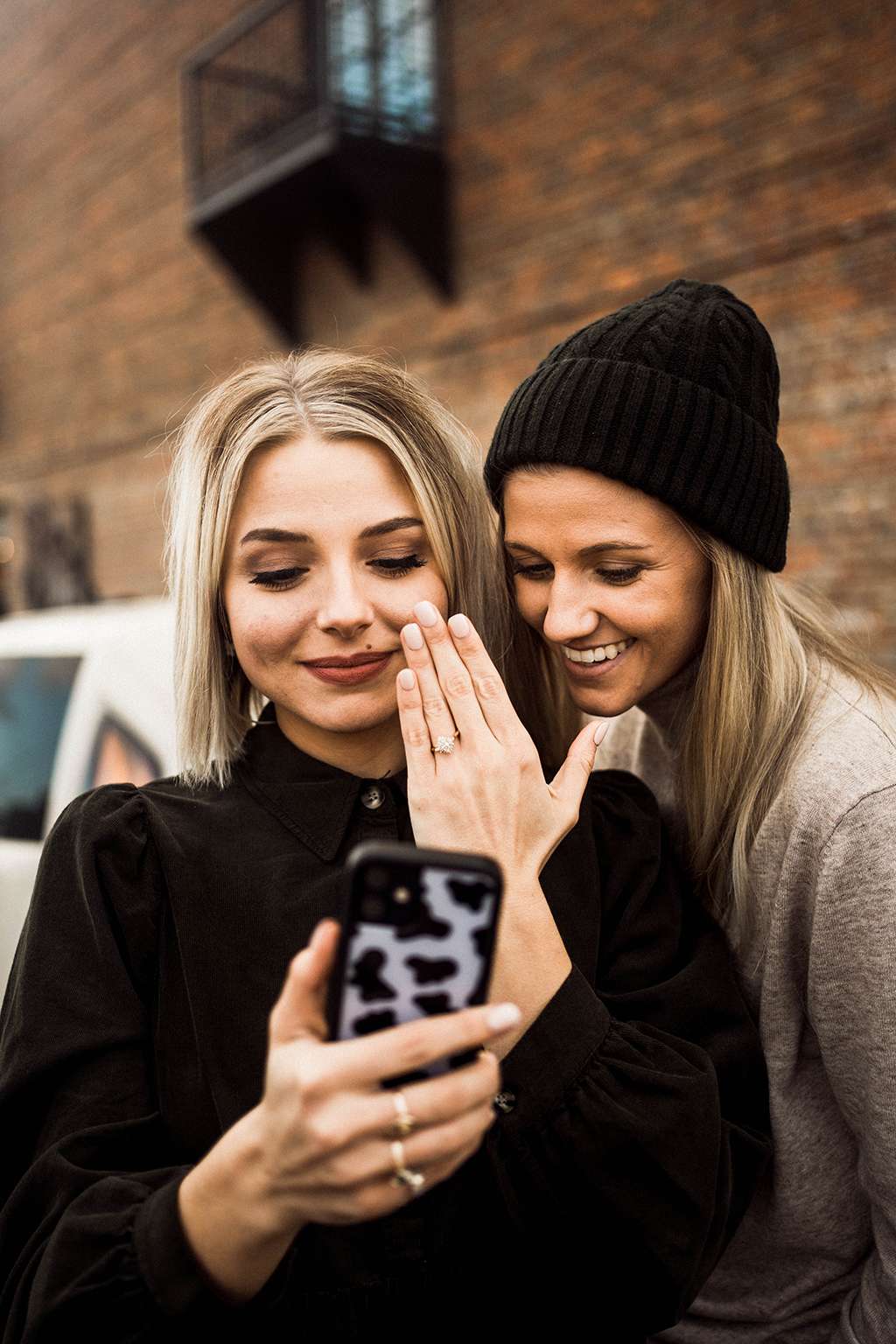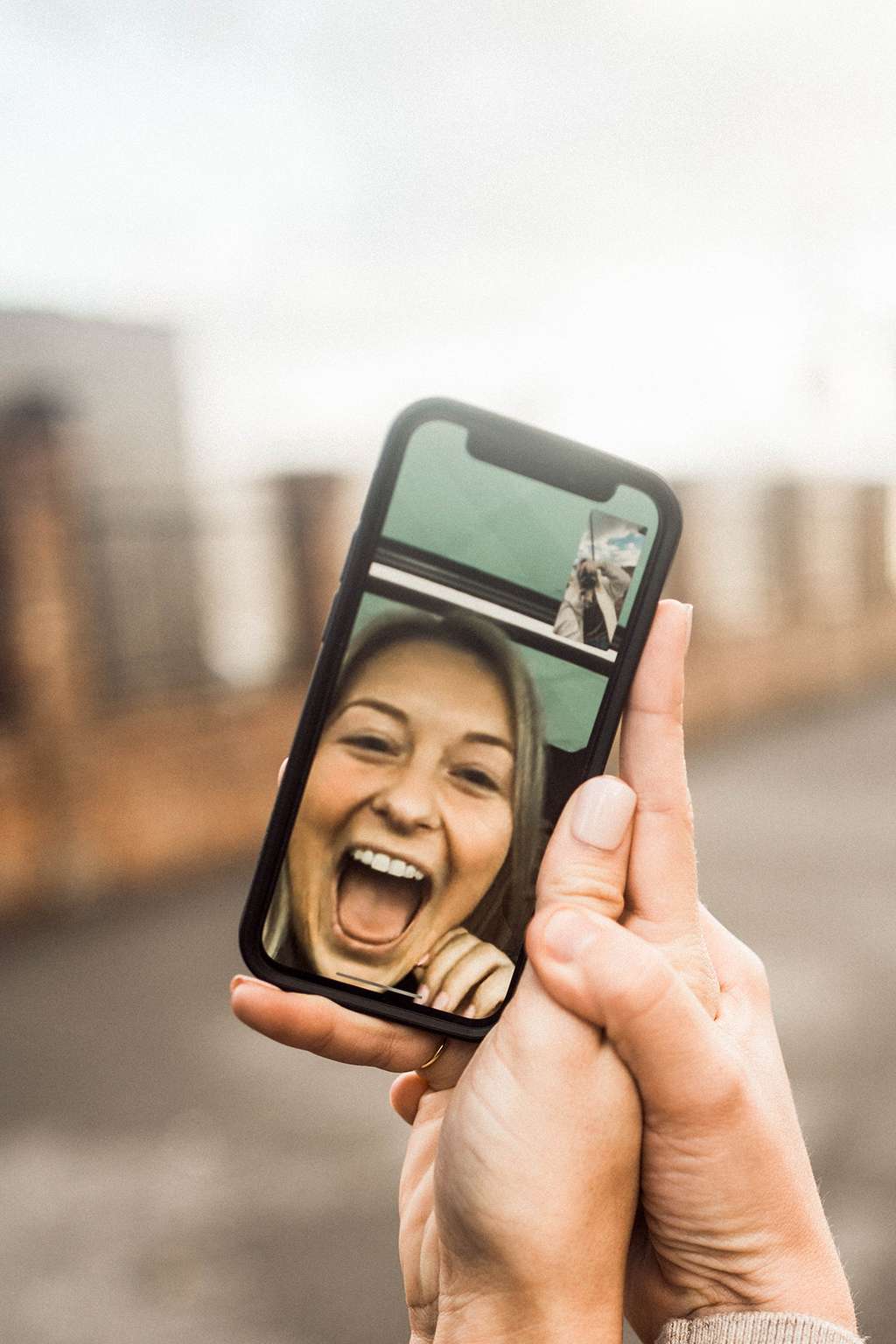 "It took my brain a moment to process what was happening," Jayme told us. "As Abby led me toward the Airstream, she practically had to drag me, as I thought the other people shooting there would be pissed! Then she showed me the set up, and the photos from highlights of our relationship, and it all started to fall into place. Abby asked me to be her wife and I sobbed out a yes. It was the most perfect day and I will cherish it forever."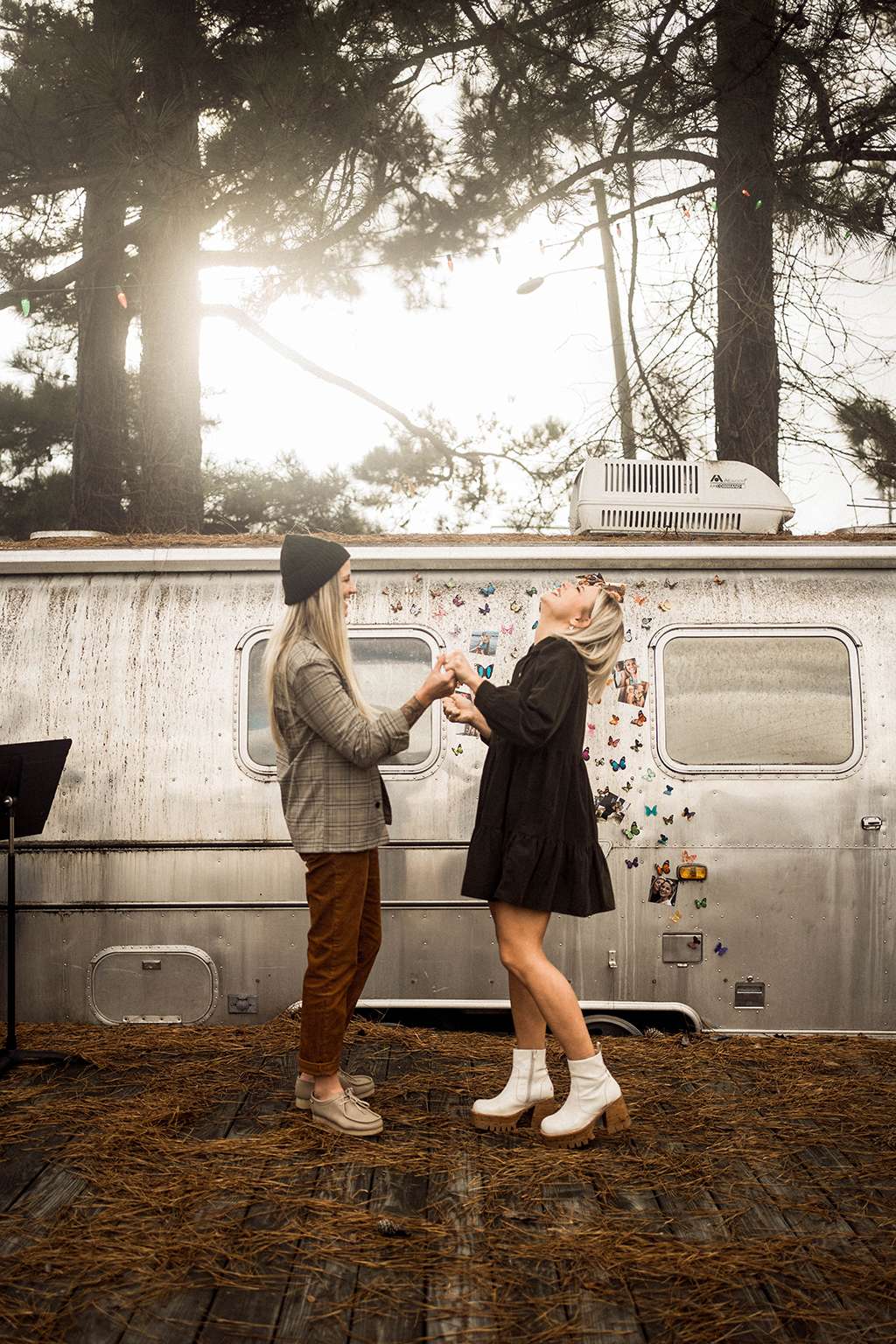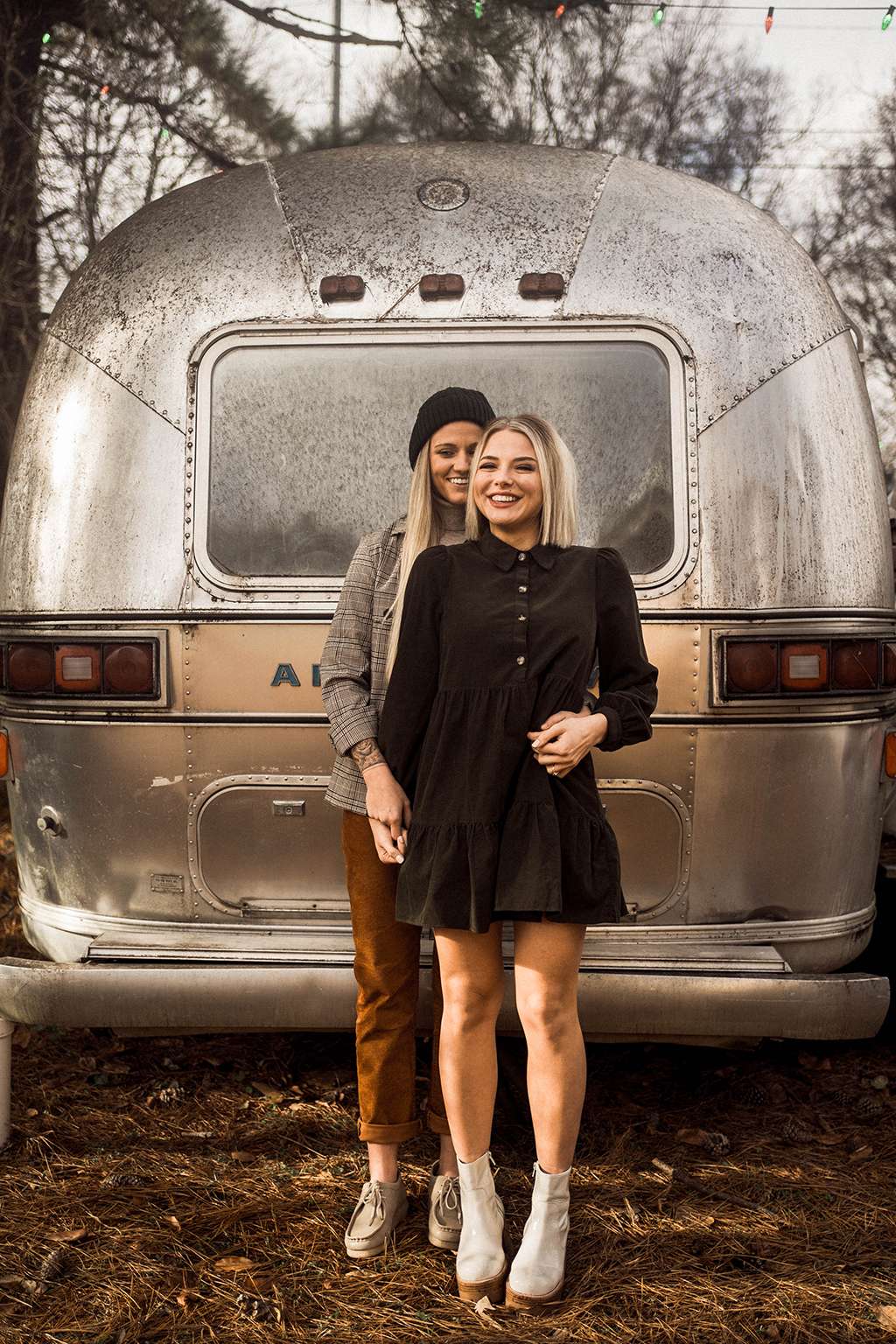 "All I wanted from this day was to make it special for Jayme," Abby added. "We woke up before the sun and I drove her 4 hours to this airstream that was set up with all of her favourite things. When we arrived my nerves were through the roof, but with help from our photographer and Katelyn on the guitar, I actually pulled it off. I won't ever forget the dance we had after the proposal and the way it felt to be holding my future wife. Lucky me."