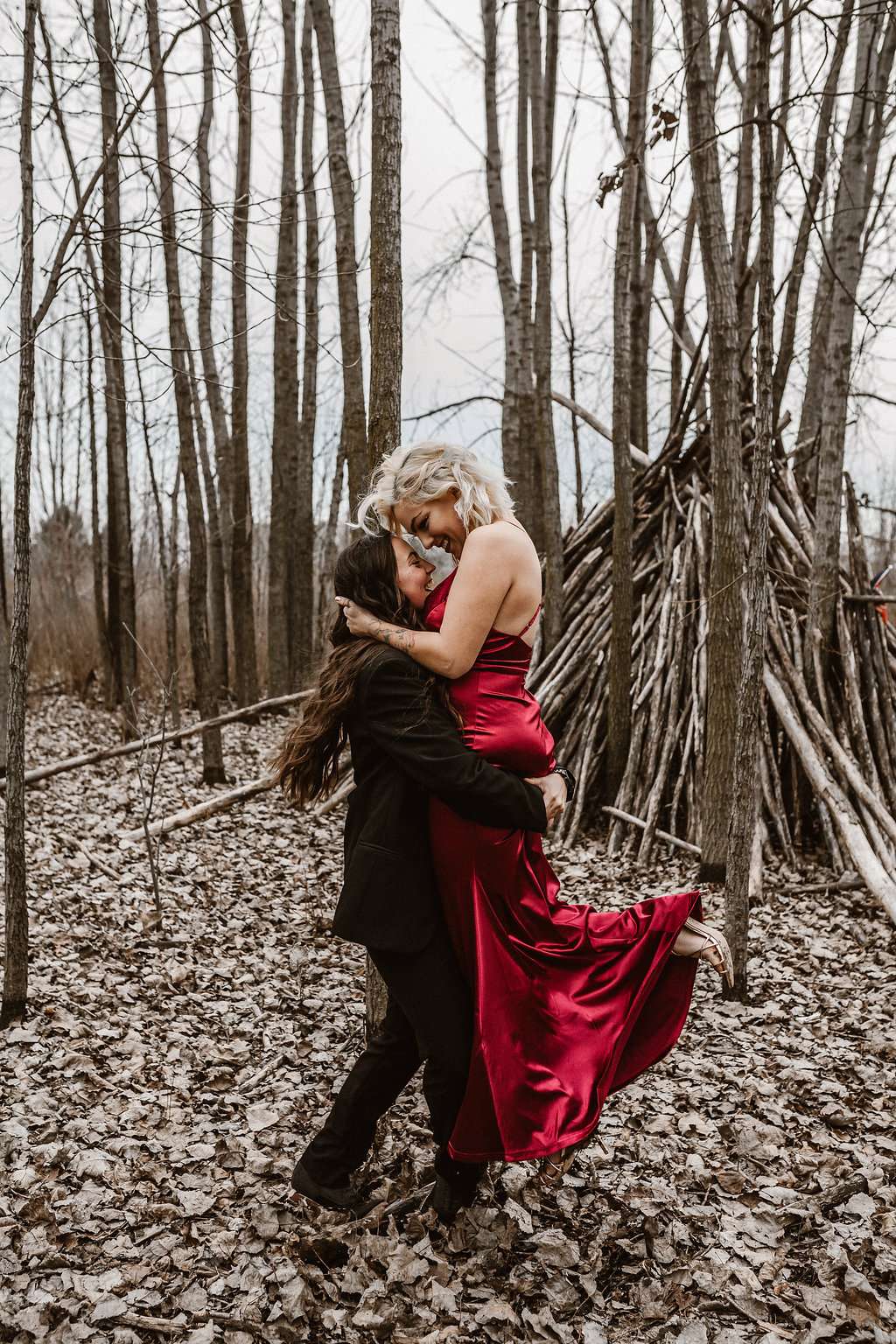 Engagement shoots are a great way for you and your photographer to get used to each other on a more relaxed occasion than the wedding day, and for you to really get comfortable being photographed by a professional.  And when you approach your shoot with extra thought about what you might wear and where you might go (pro-tip choose somewhere that speaks volumes about you as a couple) you'll end up with stunning portraits that will be intimate and meaningful as well as beautiful keepsakes.
Brooke and Corey's gorgeously editorial-looking shoot took place half at Stoney Point Conservation Area in Ontario, Canada and half at nearby Belleriver skate park.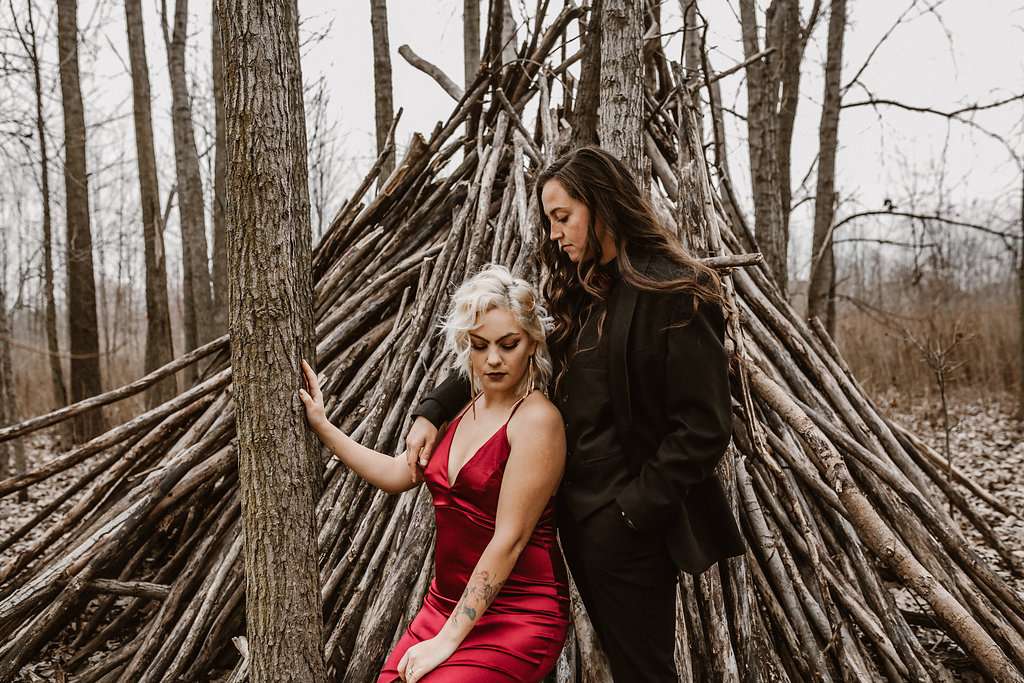 Brooke said, "The main focus was to show the different sides of us as a couple. We have a really fun, outgoing, edgy side of us that really came out during the time with our photographer Alisha. And it very much reflected our creative side by fully exposing most of our tattoos in the dim, almost dark lighting conditions."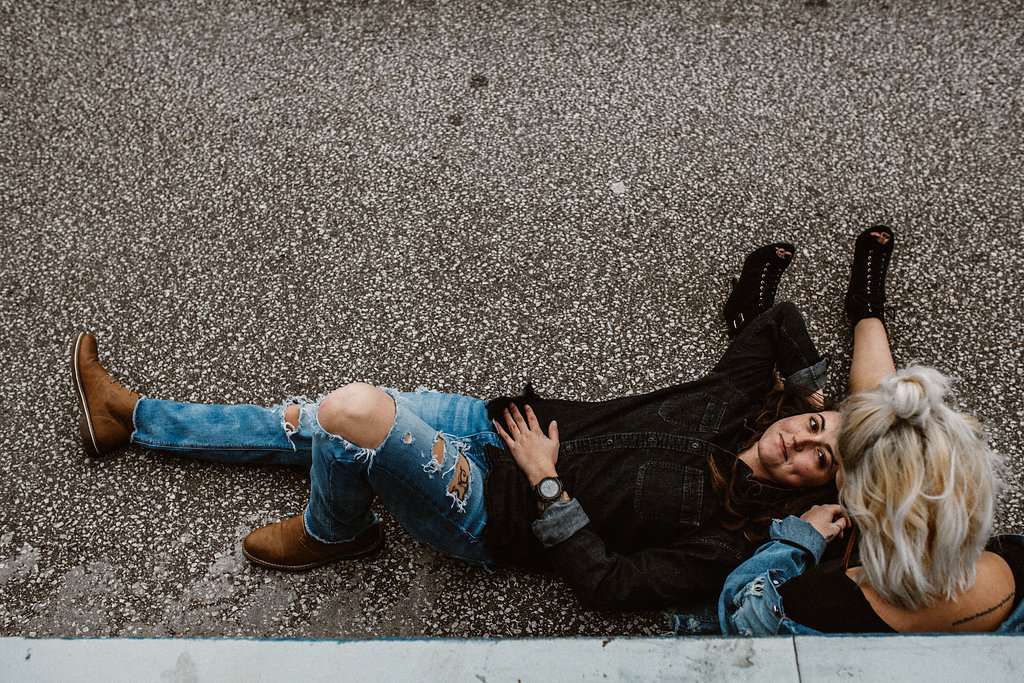 The soft browns and greys of the trees in the conservation area shots naturally complement and lift that already fabulous jewel tone of the red satin dress and the clean, modern silhouette of the all-black suit. The perfect example of how planning what you'll wear and where can maximise your shoot and elevate it. Brooke said, "The deep red and gold tones we used portrayed the elegant, intimate side of us. It was important for us that was shown through our shoot because we really do share such a close relationship (Duh!- We're getting married!). Maybe even more so because we had a long friendship before a romantic relationship started between us. The location and light woodsy tones against the dramatic, dark colours really portrayed the passion between us."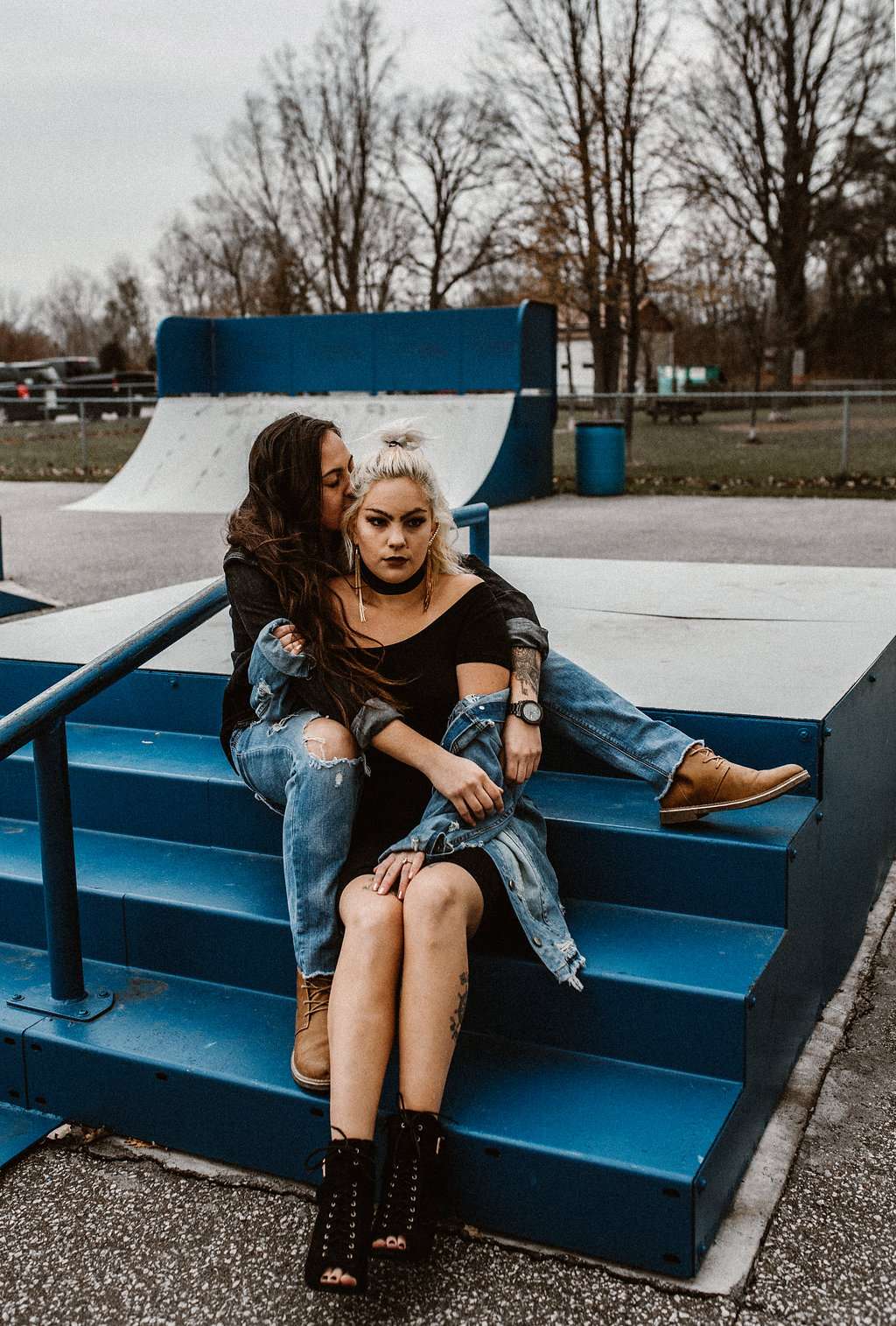 The skate park photos are like a cool clothing label look book, and again you can tell real thought went into picking the outfits and location so as to show perfectly who Brooke and Corey are as individuals and as a couple.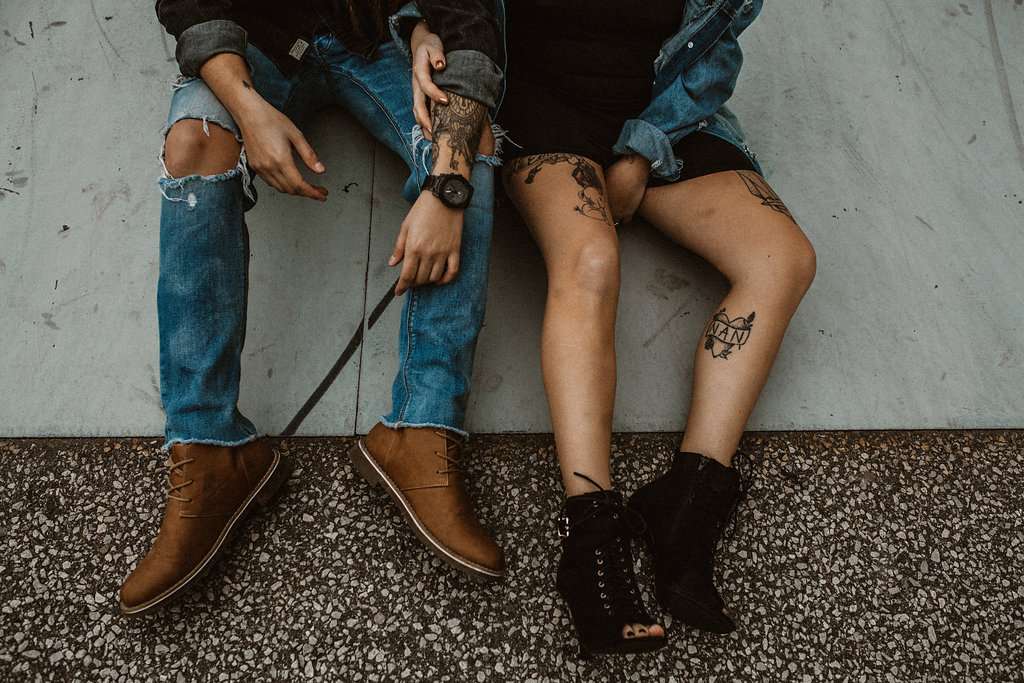 Brooke added, "I hope this shoot inspires other Rock n Roll brides (and grooms!) by influencing them to really reflect on who they are as a couple. Every partnership has one or a few things that you both can really bond over, and that is when you're really connected to one another. From there love just grows."