Who says a woodland wedding needs to be rustic or boho? Both lovers of clean lines and modern minimalistic décor, Aaron and Katie wanted that reflected in their September day. The bride also always wanted to get married in a forest location so finding Pinewood Weddings & Events, located an hour north of Minneapolis, in was the perfect combination for their vision.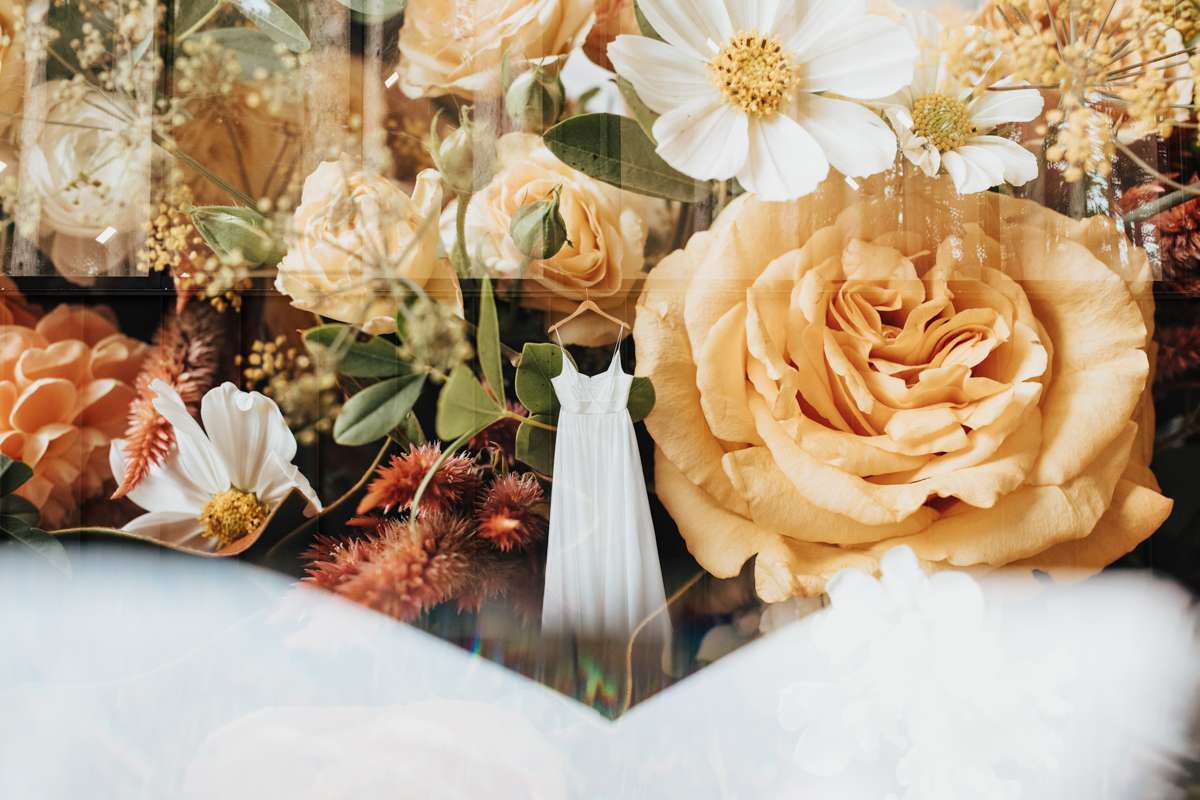 "Honestly, we just chose the things we love the most to feature (darts, great music, hot sauce etc)", the bride explained. "We DIY'd a seating chart installation with darts and cork boards. Aaron and I spray painted each dart ourselves to match the colours of our
wedding. Our colours were sage green, emerald green, chartreuse green, burnt orange, marigold yellow and blush pink. We also used hand drawn trees and plants for the table names and numbers." Another unique touch was their 'guest book' where they asked guests to sign some of their favourite records. They then hung them up in their house afterwards.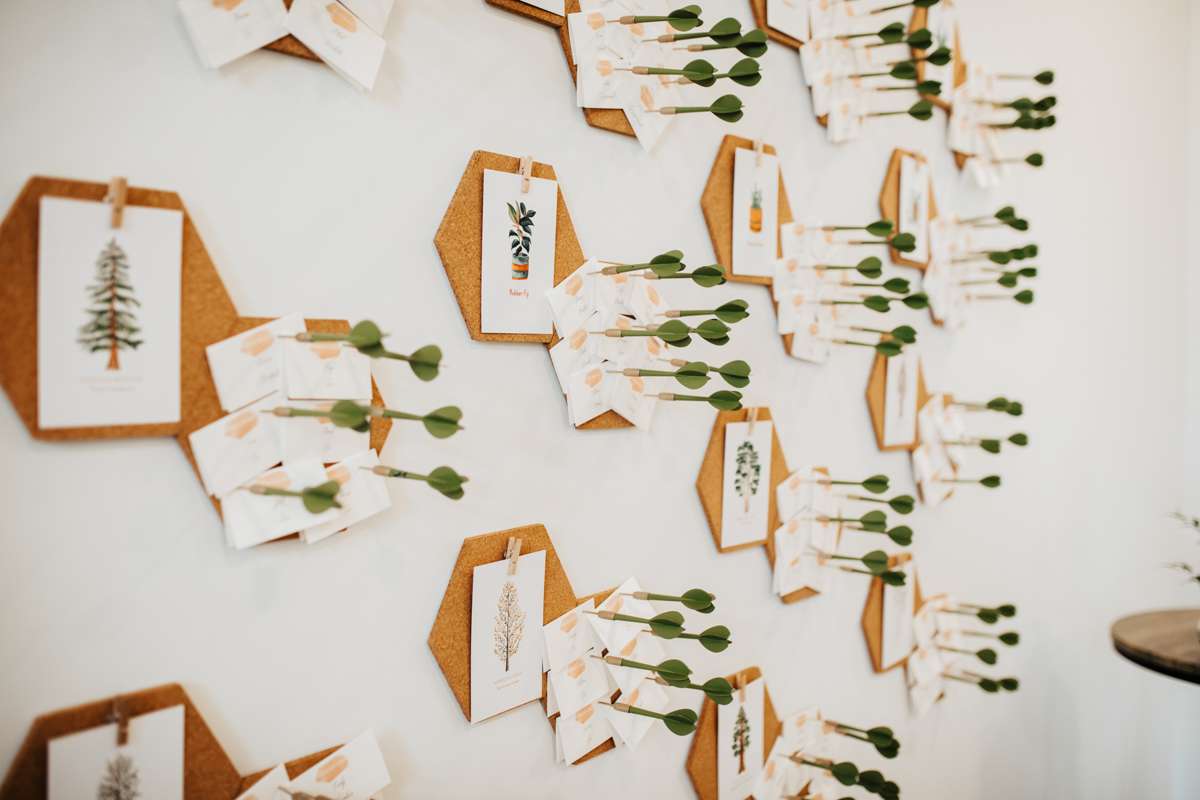 The ceremony, officiated by two of their best friends, was a real highlight of the day. They included a Polish tradition of a bread ceremony to reflect the bride's heritage. Their parents offered them bread (to signify 'you will always be fed' in their families joining), salt (to signify 'life is some times bitter') and wine (to signify 'but life will also be sweet'). They also wrote their own vows and their dog, Kasha, walked down the aisle as their flower pup.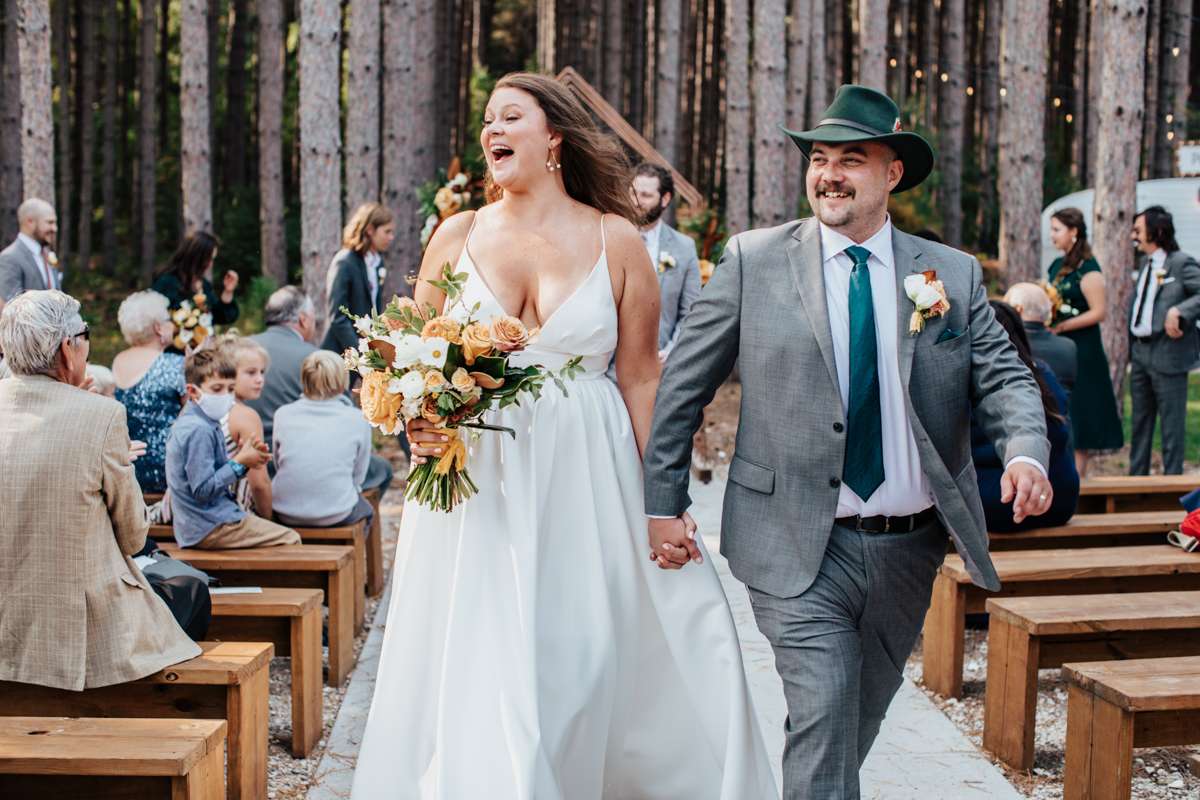 Of their $25,000 budget, they spent the most on the venue and food but they saved a lot on their favours though which were a choice of hot sauce or champagne coloured rock candy with a sign that said 'spicy or sweet choose your treat'.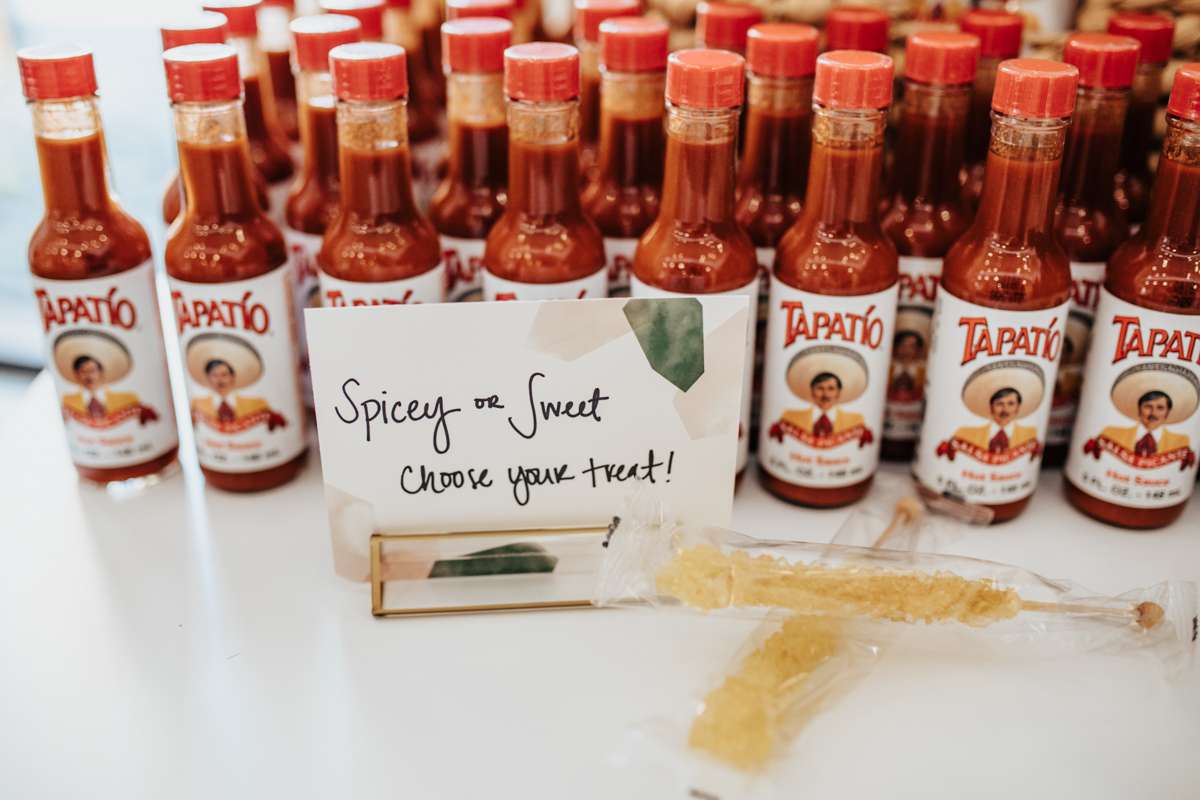 "The day went by SOOOOO FAST! Everyone told us that it would, but dang! It feels like you blink and it's gone. We'd recommend being loose on your schedule. Put someone in charge of updating you with timing and then let it go – it's still going to be the perfect day even if you're a little off on timing! Relax. We also took 15-20 minutes after the ceremony to go up to the bridal suite alone and celebrate just the two of us. This was the best decision! We were able to sit our on a balcony and just breathe together for the first time that day. Then re-joined the cocktail hour together."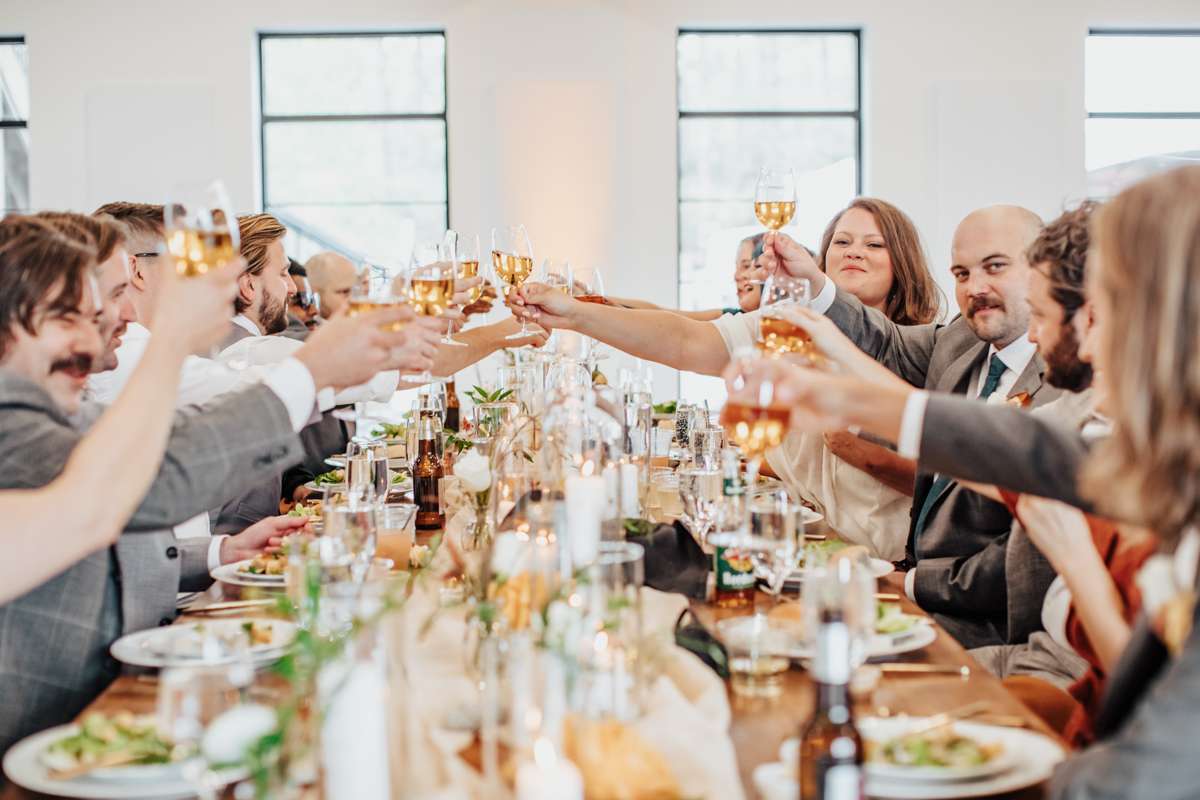 "The best thing about wedding planning was that qw really did the whole thing together!" Katie concluded. "There was never a decision I made without Aaron's input (he even chose our napkin colours for each place setting). Collaborating on the details made it feel special instead of like a chore. Plus both of us were represented then in every single details that our guests enjoyed."