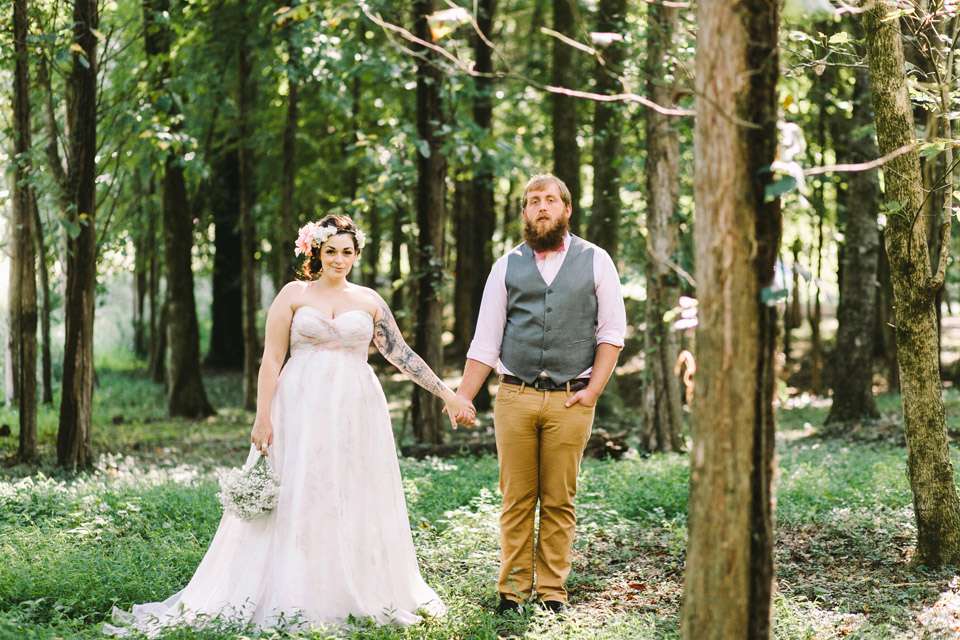 After a sweet proposal outside the concert of one of their favourite bands, Emily & Casey set to planning their fairytale wedding. They wanted it to reflect how much in love they are as well as their fun, carefree and loving nature towards life.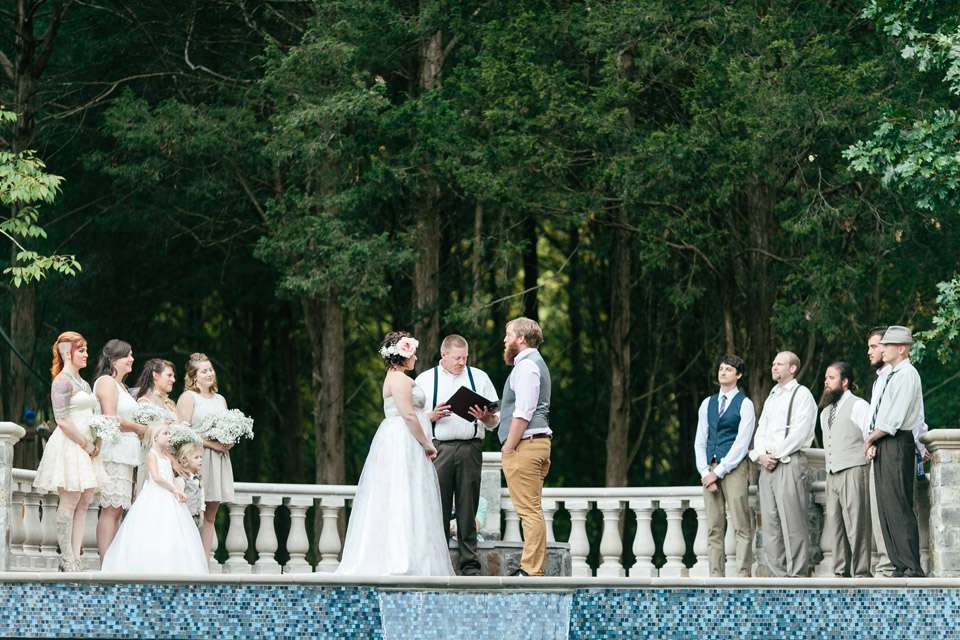 "We are very laid back people and knew a proper, traditional wedding was totally not our style", explained Emily. "I have always appreciated the more simple things in life such as nature and the beauty that can be found within it. So when our friends, the Bandy family, offered up their beautiful home and grounds as the location, I was giddy with excitement. The wedding was beautiful and seamless, our reception, a huge party; guests were wined, dined, and danced the night away. And at the end of a the long, stressful planning of a wedding, two best friends proclaimed to spend the rest of their lives together, doing what they do best; listening to records, making each other laugh, and most importantly being in love. That is what makes us Rock n Roll."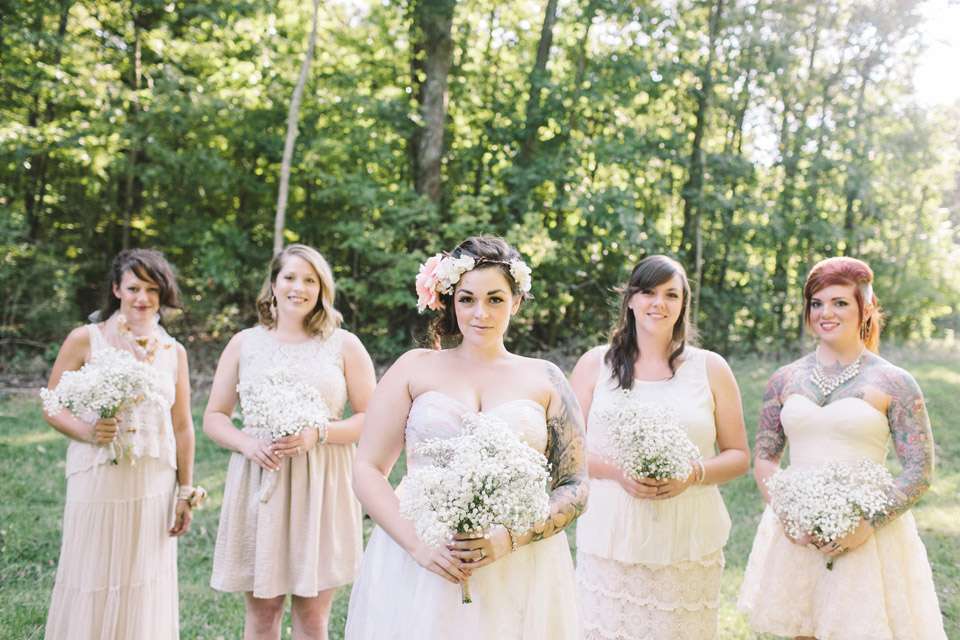 The home where the wedding took place was one that Emily knew well. She used to be a nanny for the family and so had many special memories of happy times there. It really was the most perfect place for the nuptials. "I spent almost all day, everyday in that house, with that family and both were very dear to my heart", she explained. "I had build so many memories there, that when they suggested we get married a their house I was thrilled!"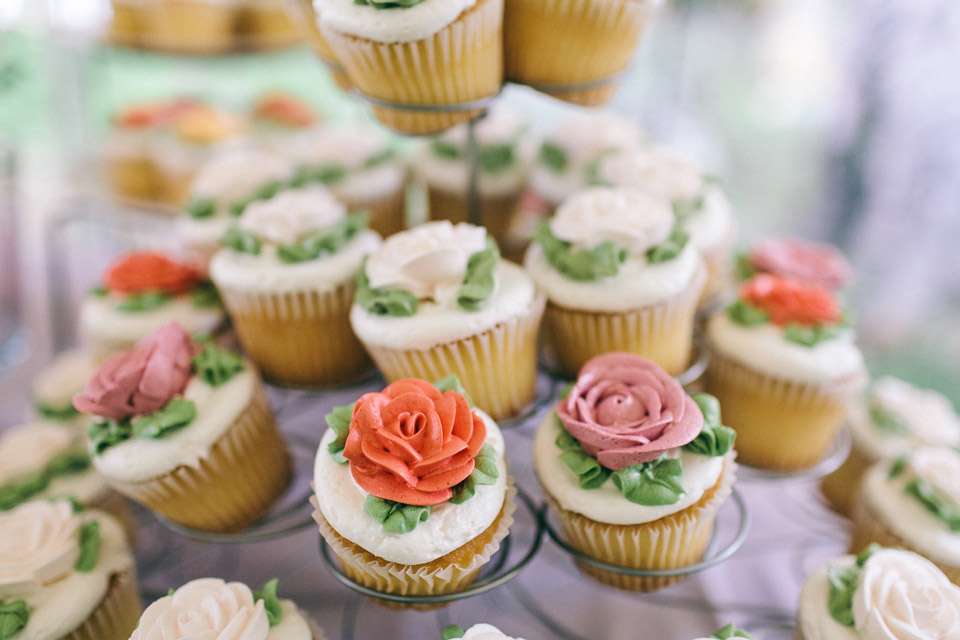 "The location is in the middle of the woods on a lake… what could be more perfect for a woodland wedding?! Fast forward to wedding time: It had rained the entire day before and the morning of the wedding. At the last minute we decided to get a tent. At about 1 pm on the day of the wedding the clouds parted, the sun started shining, and the weather was GORGEOUS! We changed plans from getting married under the tent to around the huge salt water pool out in the open wooded area by the lake, at the very last minute. It was so beautiful and turned out perfectly."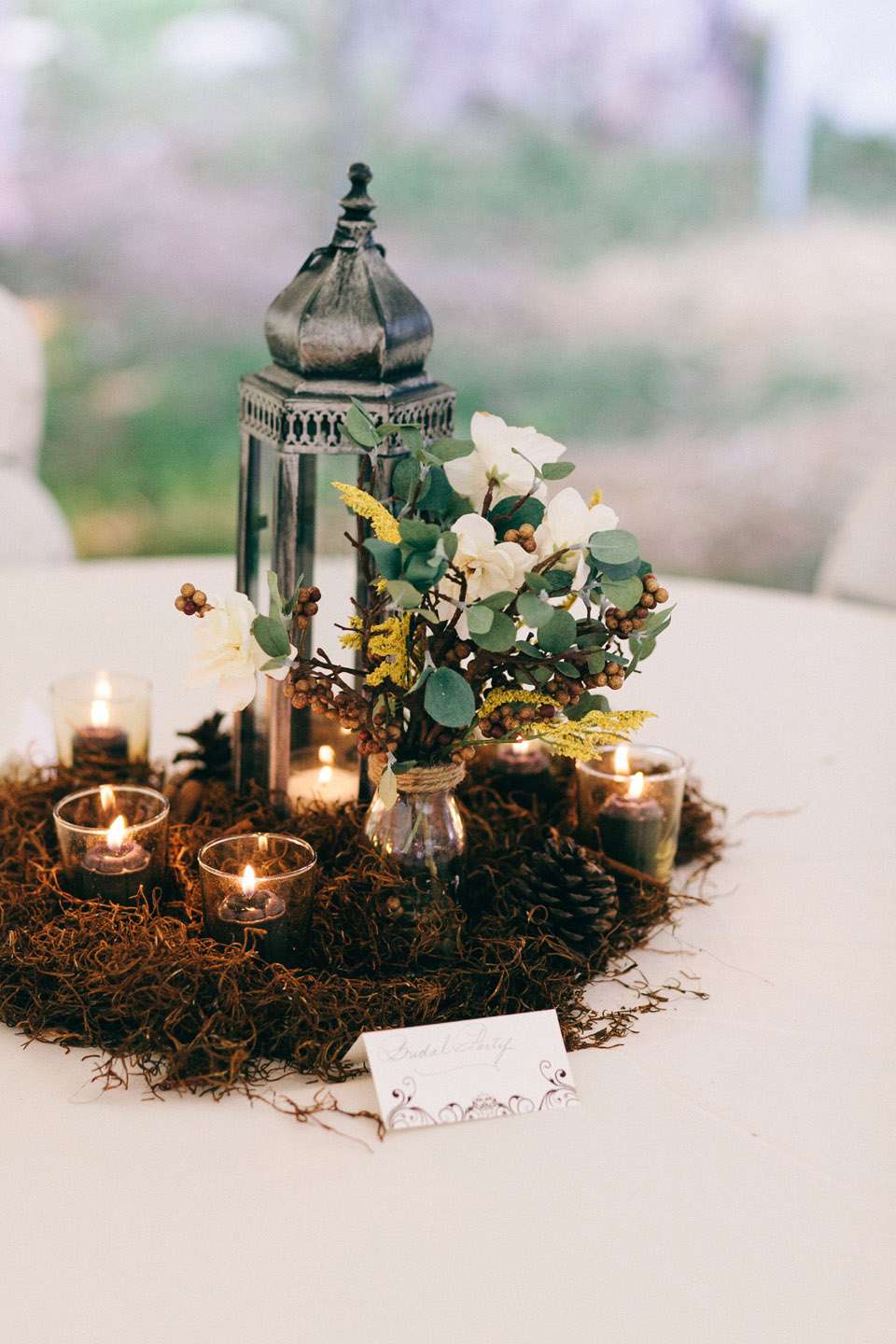 Utterly stunning! Thank you to Emily & Casey and their wedding photographers Ulmer Studios for sharing with us today.
Suppliers
Photography: Ulmer Studios
Venue: Private Residence
Bride's Dress: David's Bridal
Bride's Shoes: Toms
Bride's Headpiece: DIY
Hair & Make Up: Sierra Wilson
DJ: Josh Wilsdorf