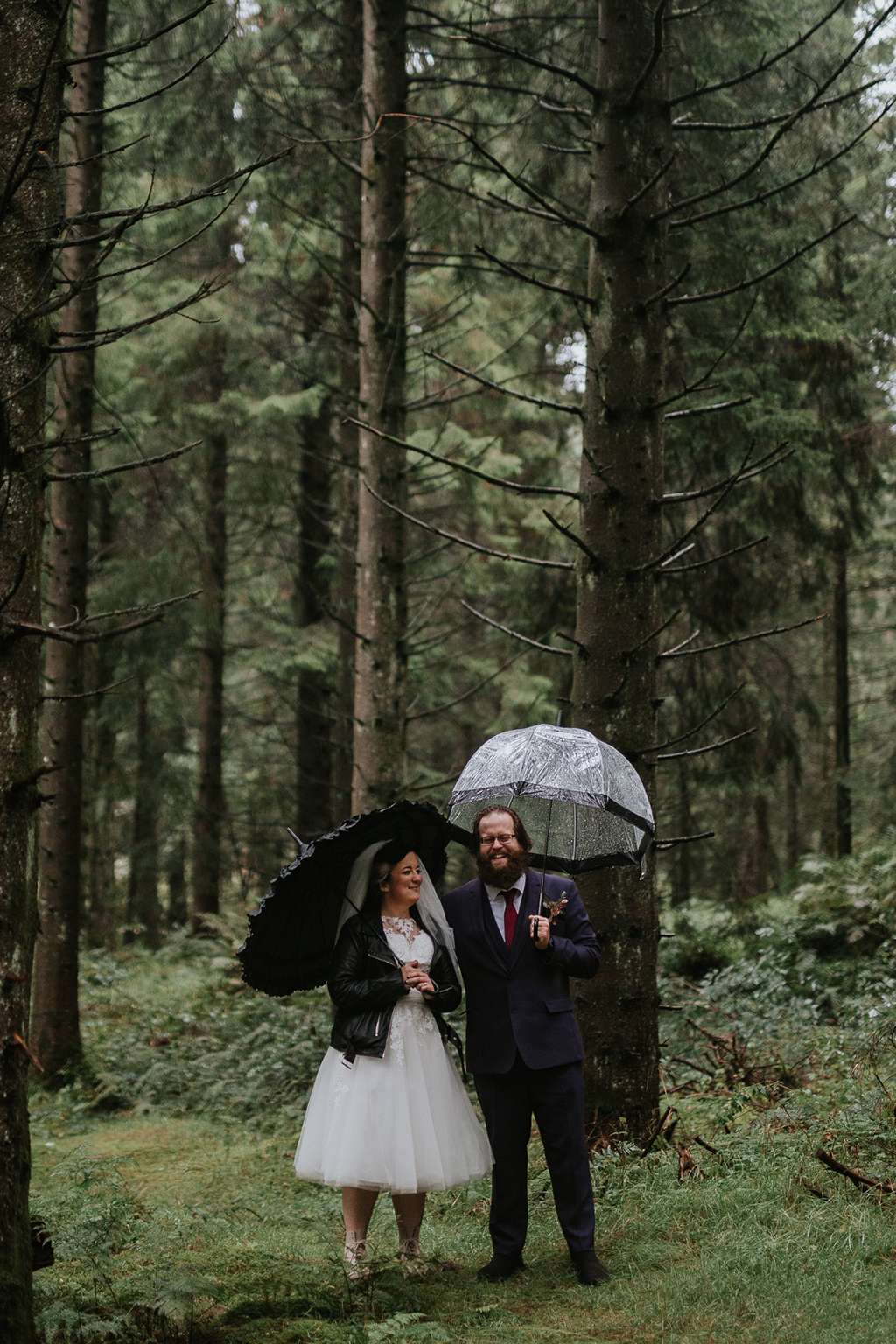 Mandi and Joeby fought tooth and nail to make their 2020 wedding happen. "We were determined to stick to our date no matter what," Mandi told us. "We decided quite early on that even if it just meant us and a witness, we would just get it done – I'd proposed to Joey in 2018 and for us it was important to just be married, not about a big party or putting our lives on hold – and this sentiment felt particularly important to stick to before the world went to complete shit!"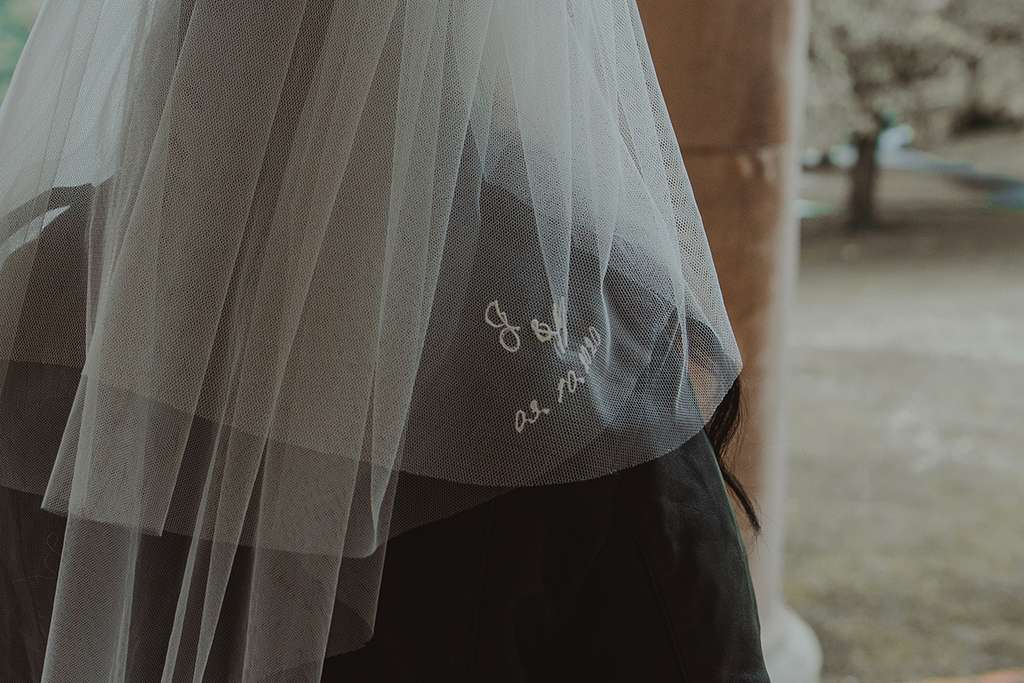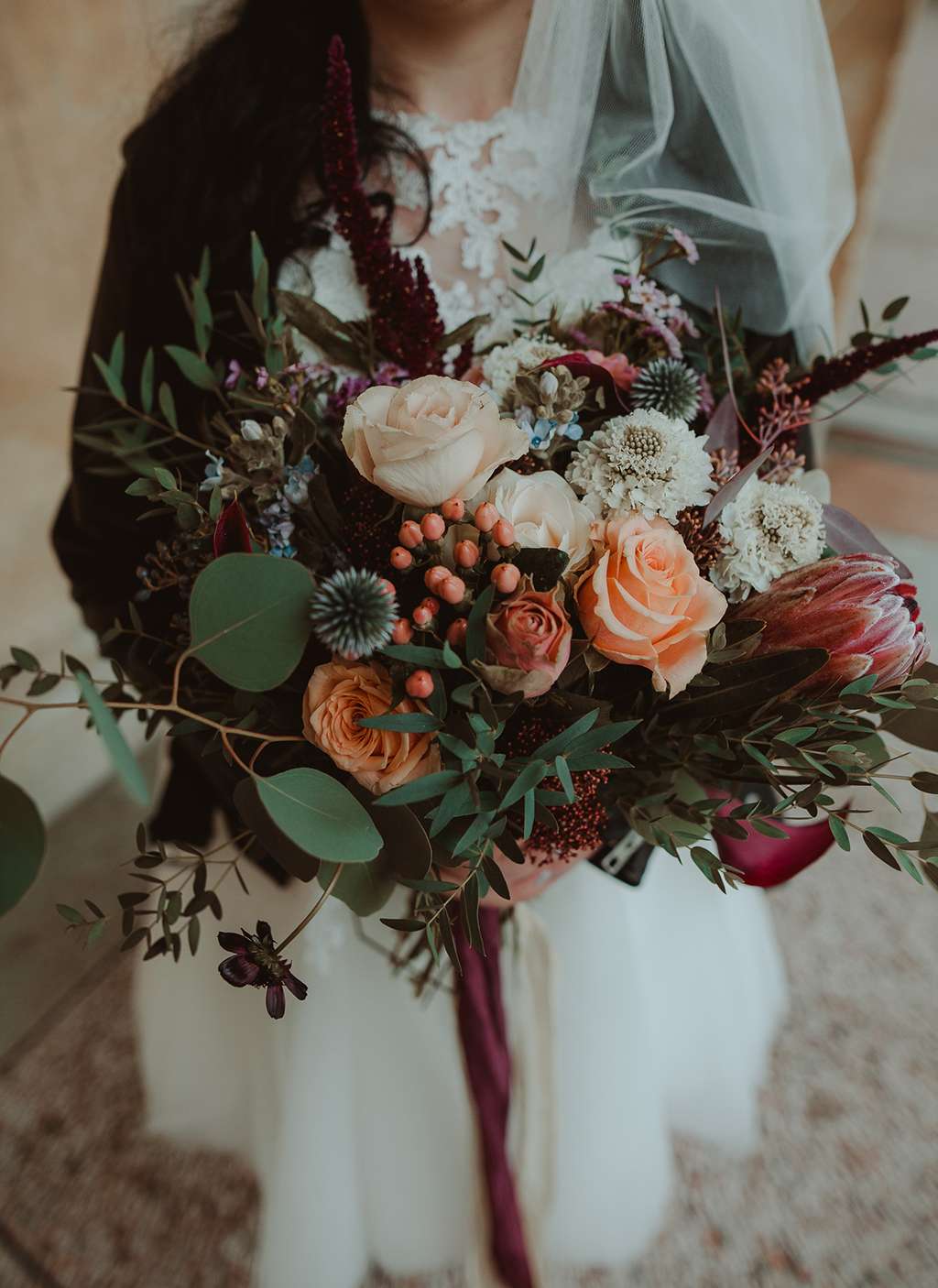 As it happened, their October date was slotted in between two lockdowns, so although they spent most of the year in a horrible limbo, glued to news updates and had to axe their planned garden-party reception, the majority of their original wedding plans stayed the same.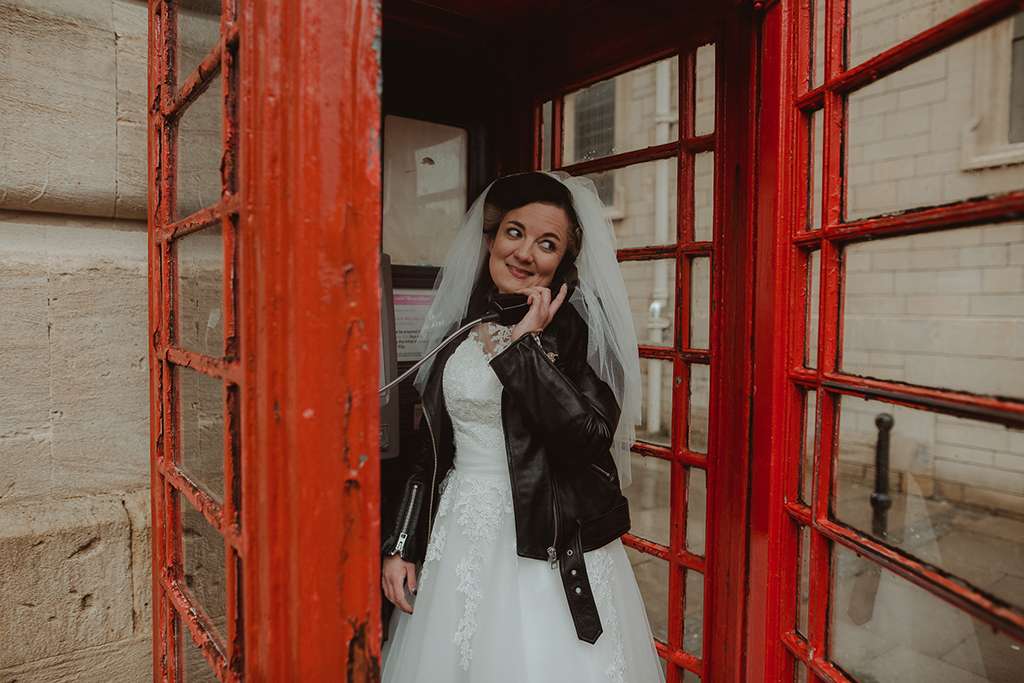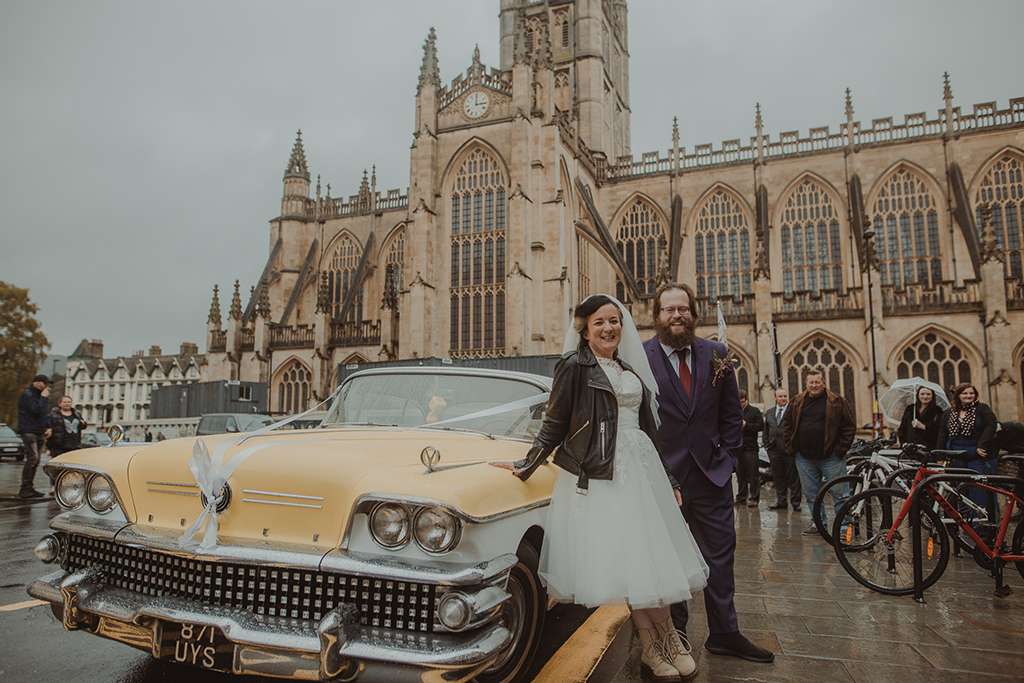 "We had always wanted an intimate ceremony," the bride explained. "As introverts, we always wanted the day to be primarily about just the two of us." They were wed at The Guildhall in Bath, Somerset, with their closest friends and families present. Mandi wore a Brighton Belle by True Bride dress, with a custom embroidered veil and Allsaints leather jacket. Joeby wore a purple ASOS suit as a nod to his love of comic book superhero The Phantom.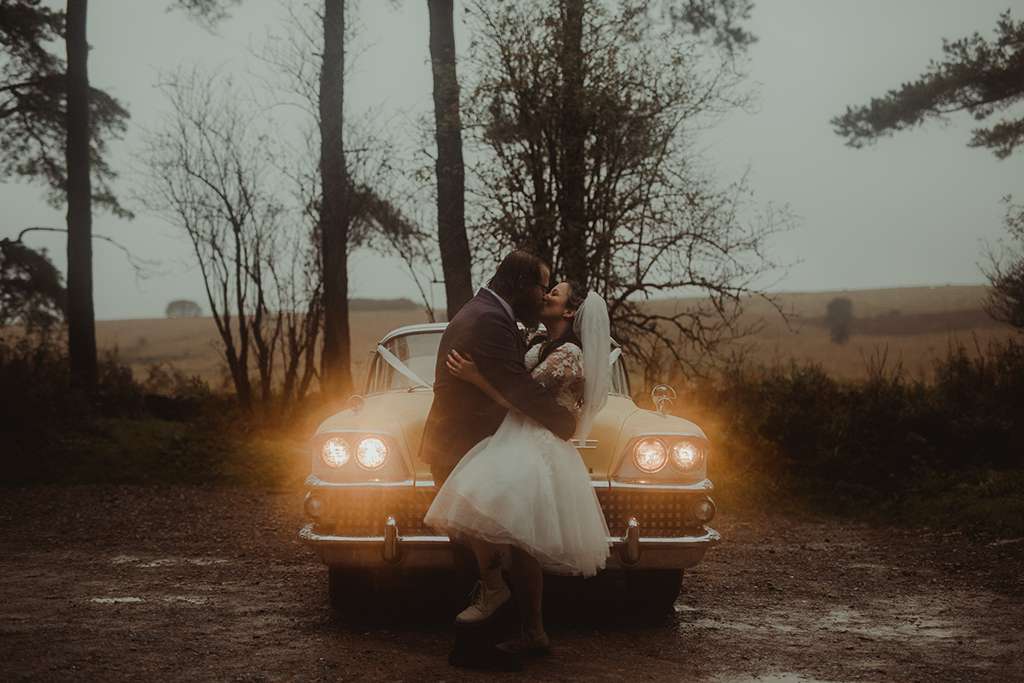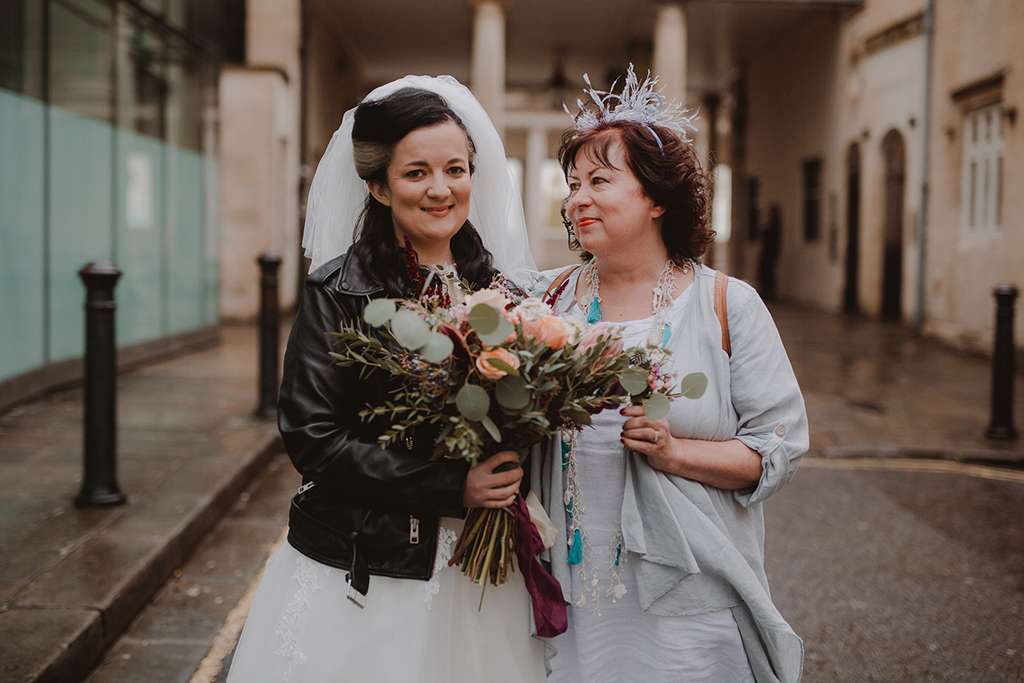 "We wanted an autumn wedding to celebrate our love of the spooky season and for the natural colours in our photos." They also took inspiration from their love of grunge, Wes Anderson and film noir. "It was the perfect blend of us."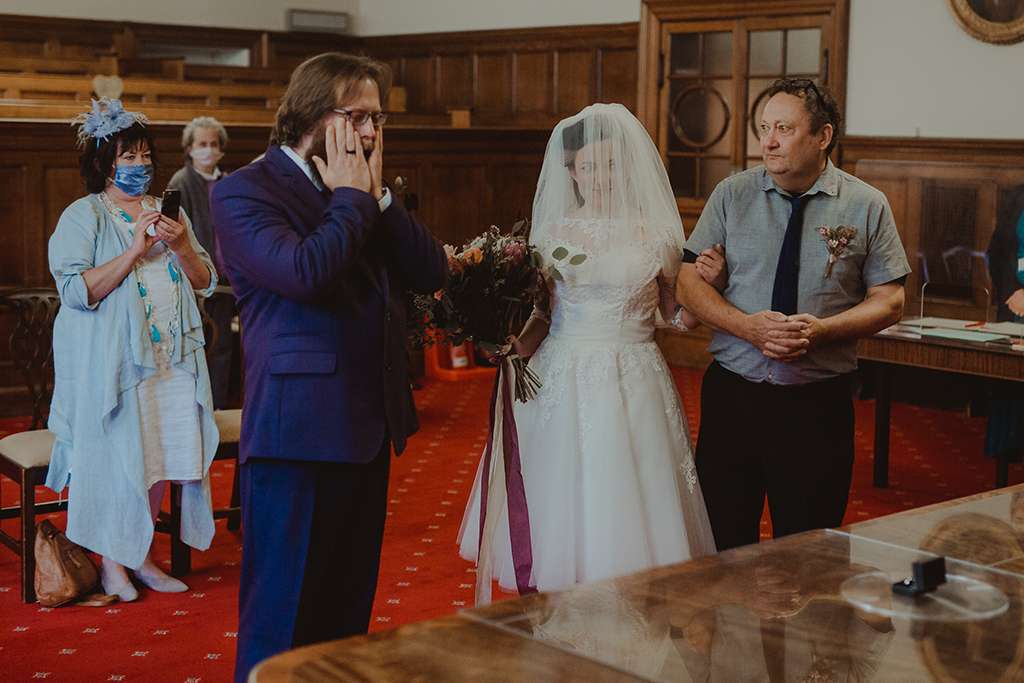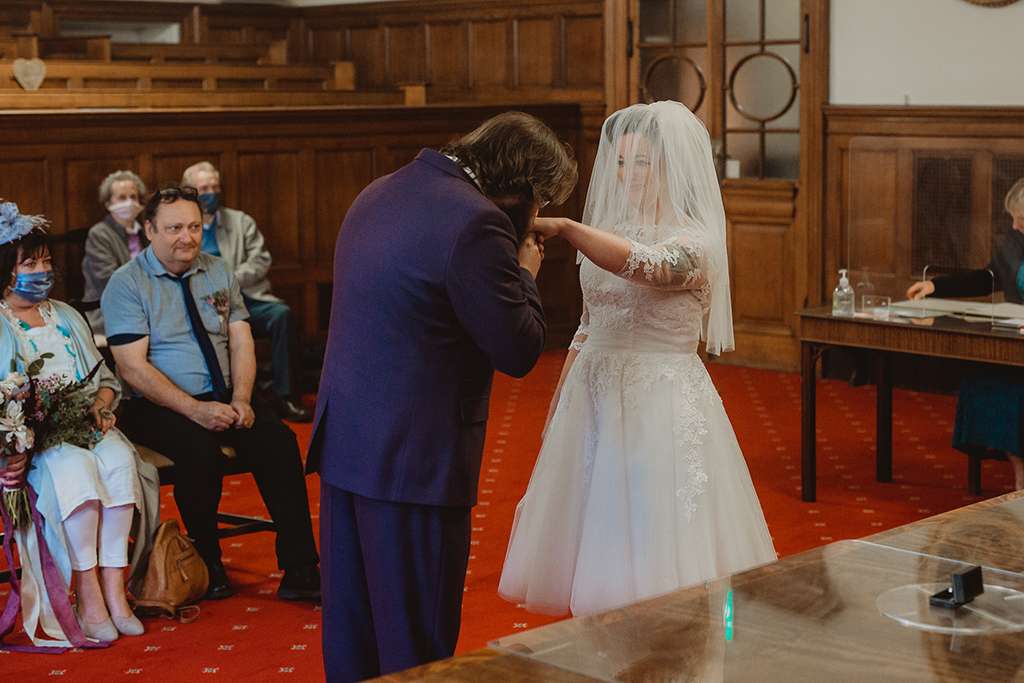 After their ceremony, they headed for lunch as a group at a local restaurant, before taking a ride in a 1950s Buick to some woods near where they live for moody portraits in the middle of Storm Alex! "Apparently it was the UK's wettest day since records began, bringing enough rain to fill Loch Ness. If that's not lucky, I don't know what is!"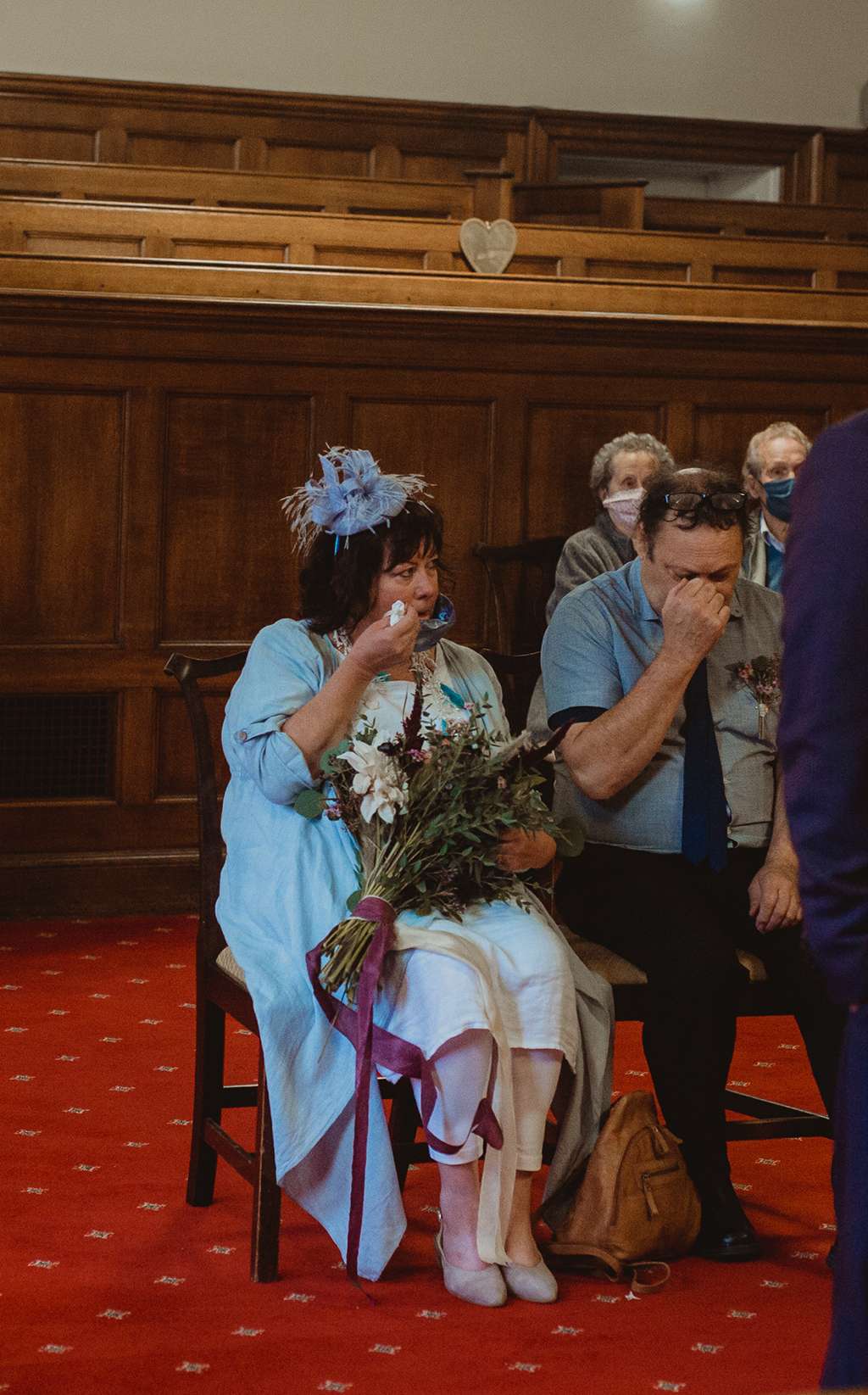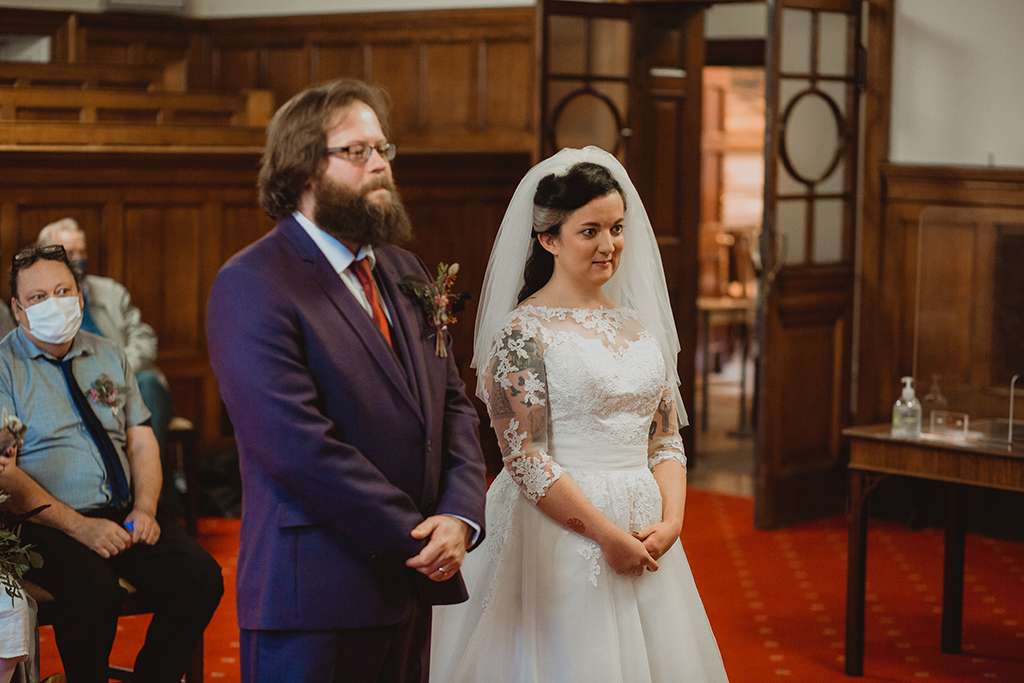 In retrospect, and despite all of the challenges having a 2020 wedding brought their way, the one thing that Mandi wishes she hadn't done was beat herself up so much beforehand. "I really compared myself to others, and put a lot of pressure on myself to 'look perfect' for the day. On the day it didn't matter to me one but – I wish I could go back and tell myself 'you are beautiful just the way you are – so buy things that FIT, not a size smaller like I stupidly did!"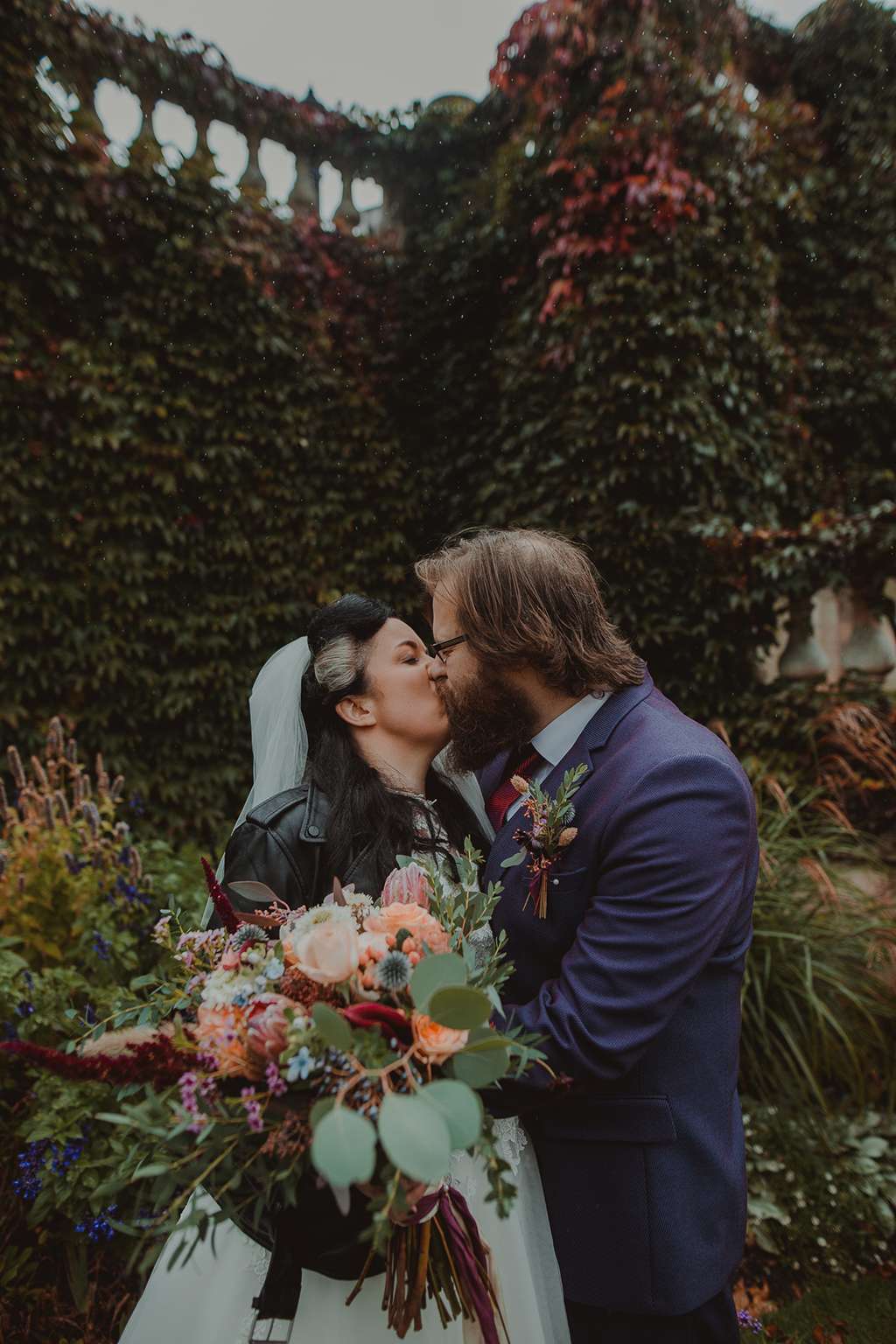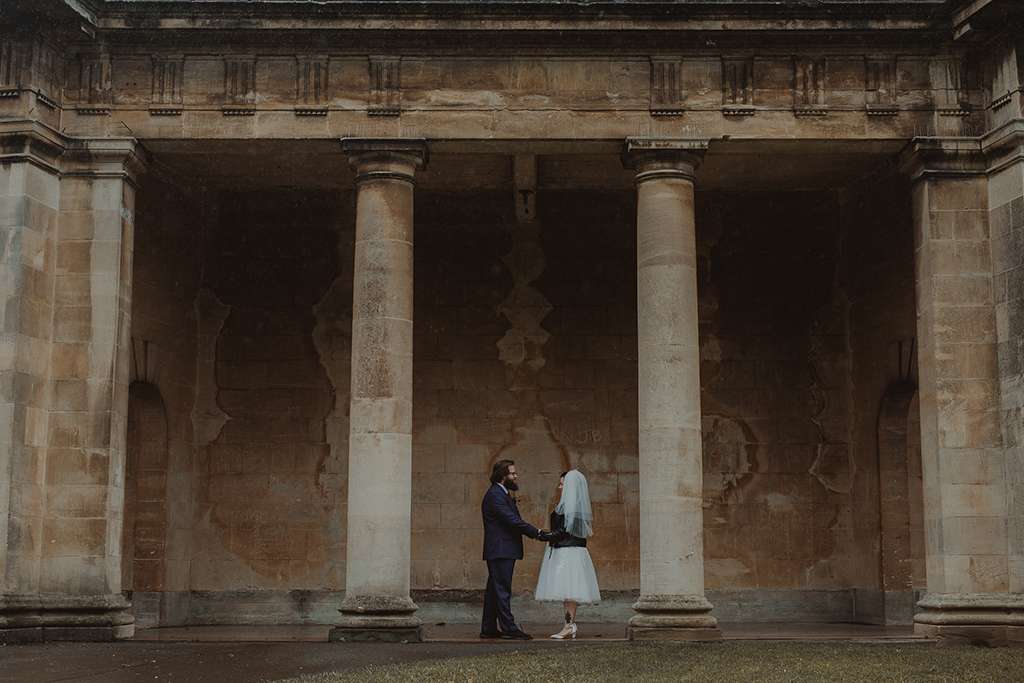 "I can't recommend a micro wedding enough," she concluded. The time you get to spend with each guest is precious and wonderful. We even had time to have an individual photo with everyone – a gift in itself. Go for it – just get married; party later!"