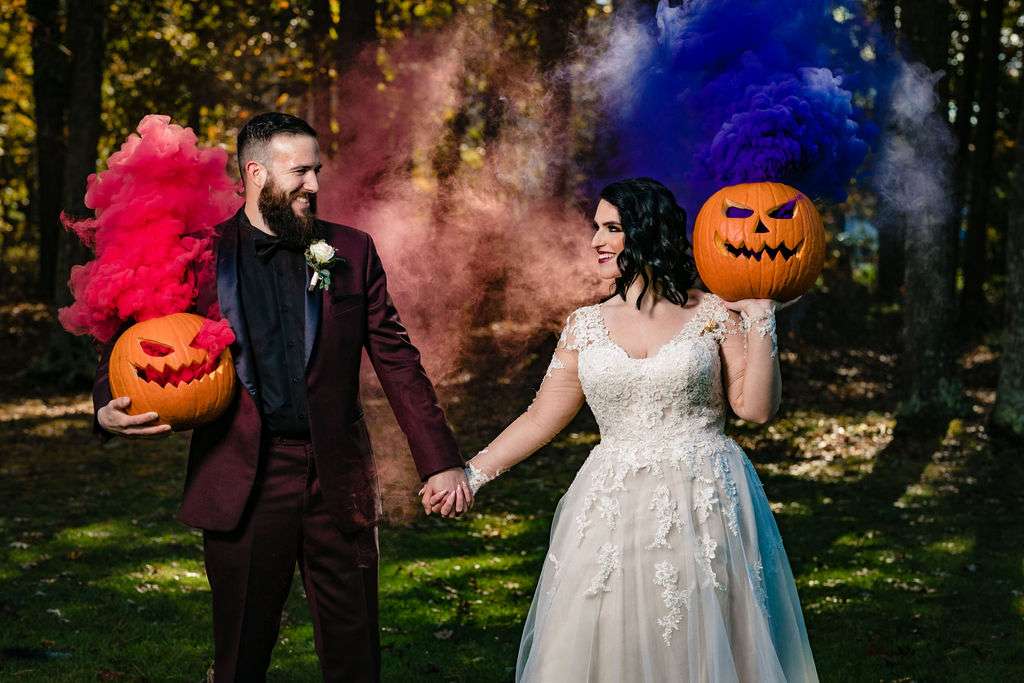 Lovers of Halloween and spooky-yet-kid-friendly things like A Nightmare Before Christmas, The Haunted Mansion and Hocus Pocus, Amanda and Greg always wanted to get married on Halloween – 31/10/2020 to be exact. Although they had to downscale their plans because of COVID-19, they still managed to pull off their dream wedding and as an unexpected bonus of having less guests, they came in $8,000 under budget!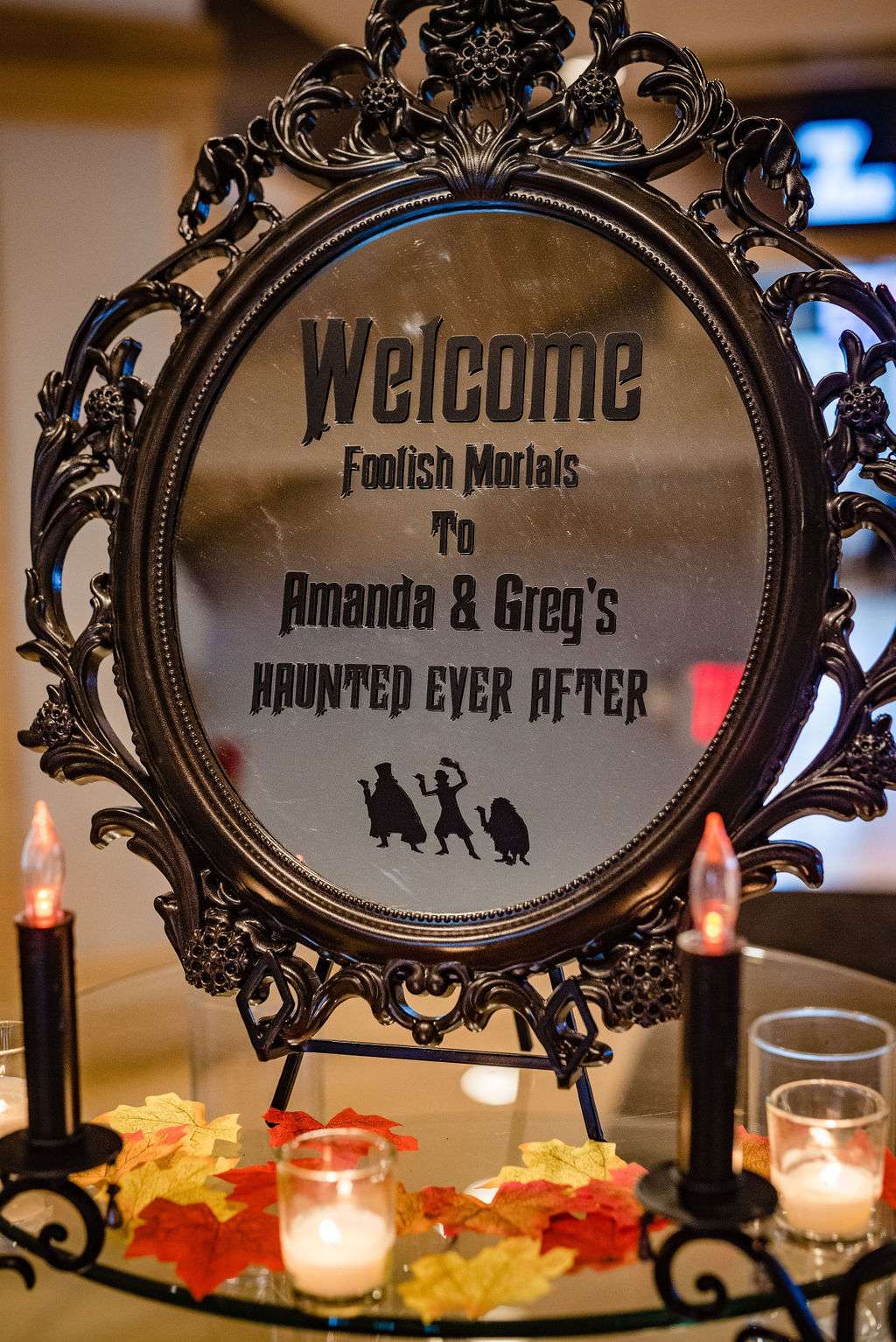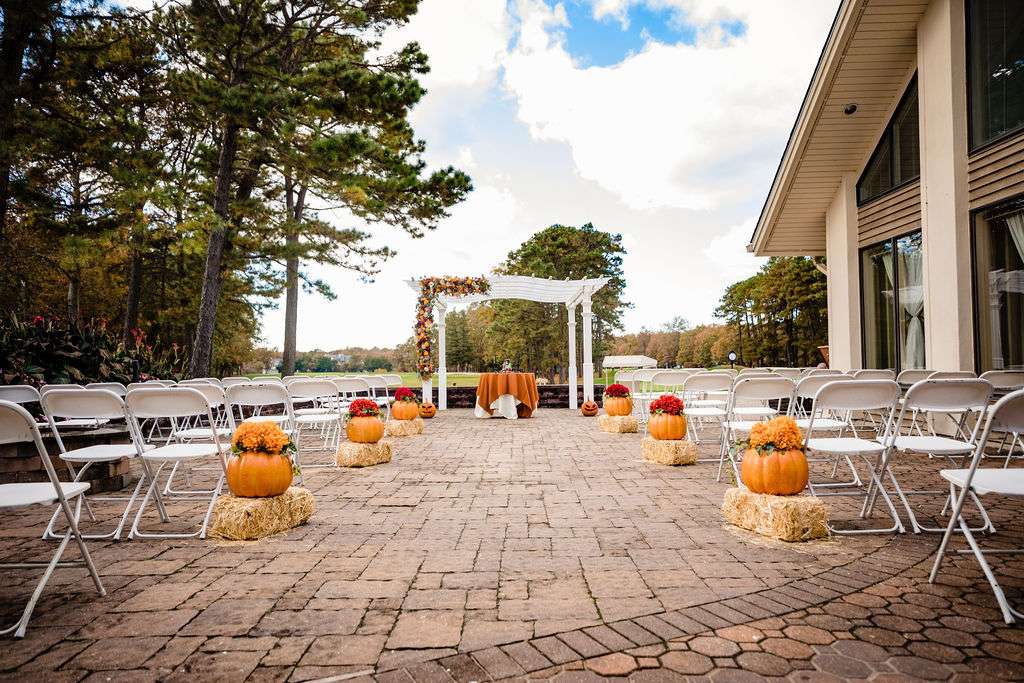 "Our theme was slightly rustic and slightly spooky since it was Halloween!" the bride told us. "Our colours were burnt orange, mustard yellow and burgundy to go with all the perfect colours of the fall foliage. I wish we could have had a little more scary décor but we didn't want to scare our family members! Most thing were bought at HomeGoods, Michael's, Target and Amazon. We really wanted to keep our spending minimal when it came to decorations since we were ballin' on a budget."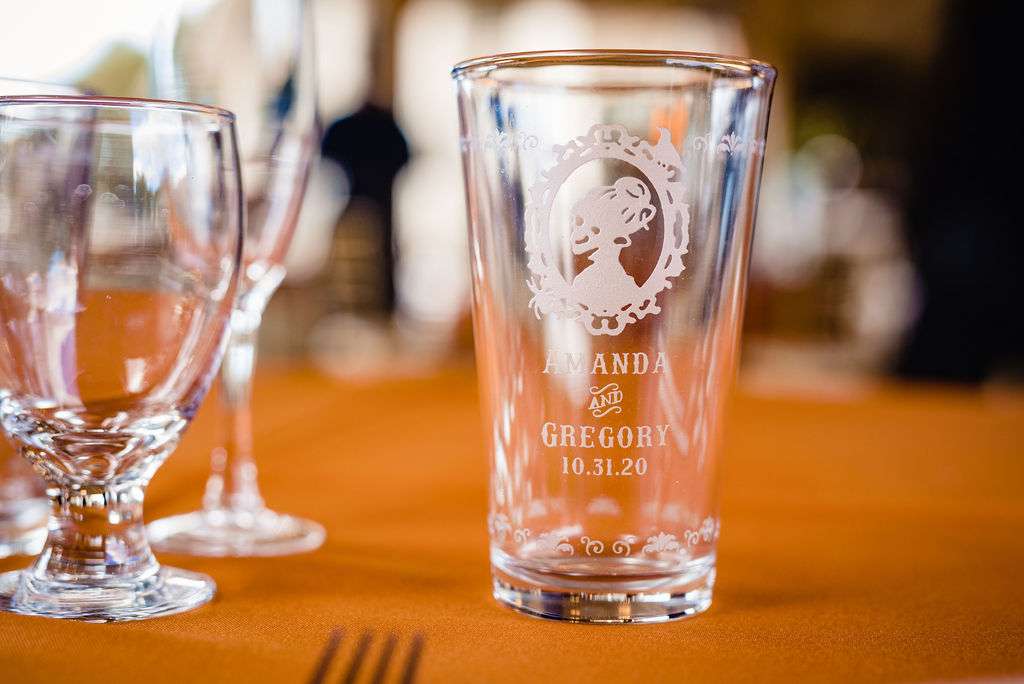 "We also curated a whole cocktail hour playlist on Spotify that consisted of popular music and love songs from the 40s-60s. However, if you were into horror movies you would have known that all the songs were featured in different horror movies as well. It was a nice creepy twist to what seems like sweet love songs."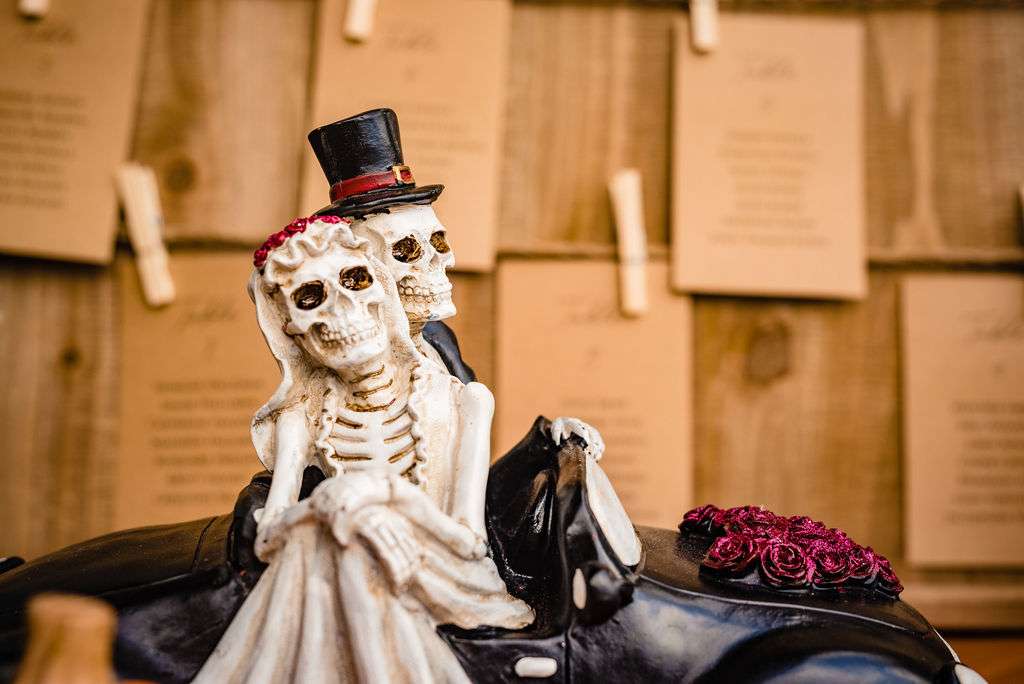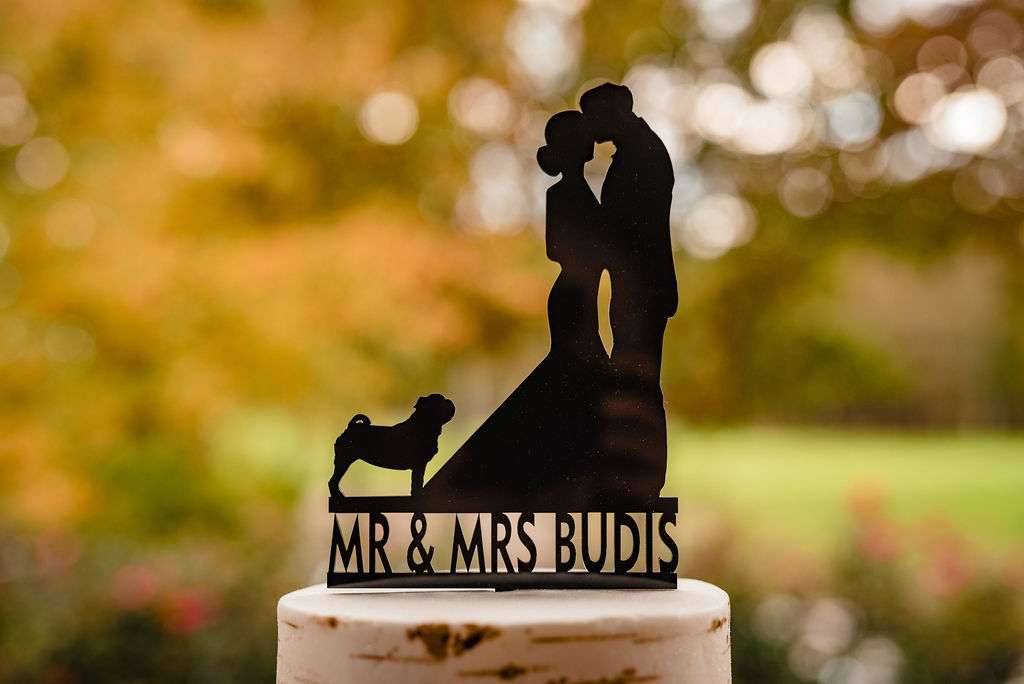 One of their biggest considerations was who was going to photograph the day, they chose Daniel Nydick because they loved how bright and punchy his images were. "We wanted vibrant, colourful and fun pictures that weren't your typical wedding posed photos", Amanda said. "We got exactly what we dreamed of."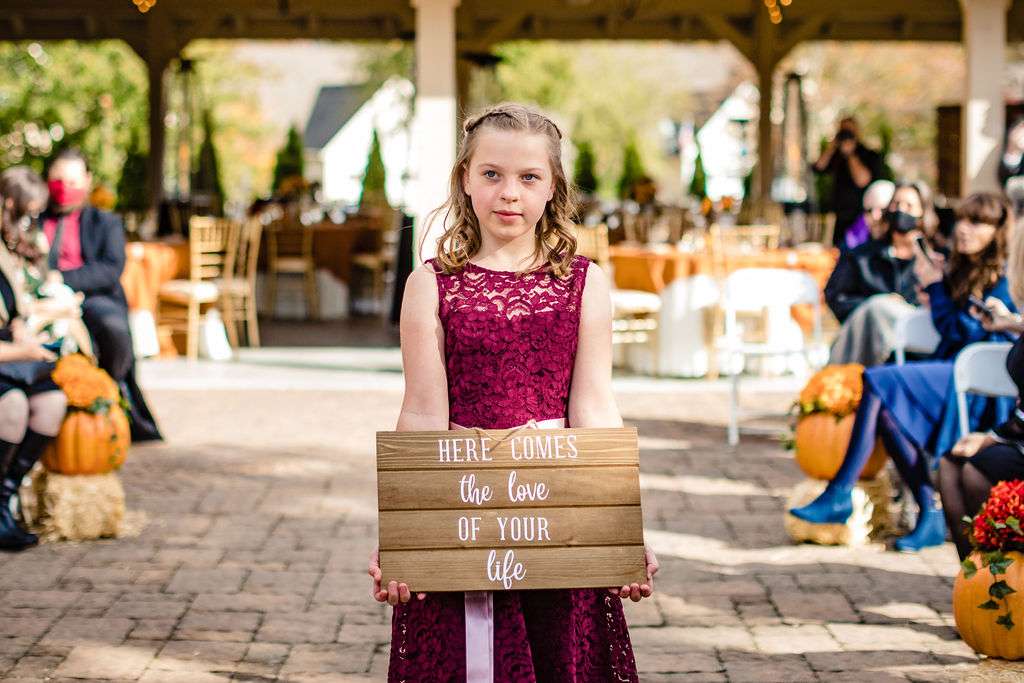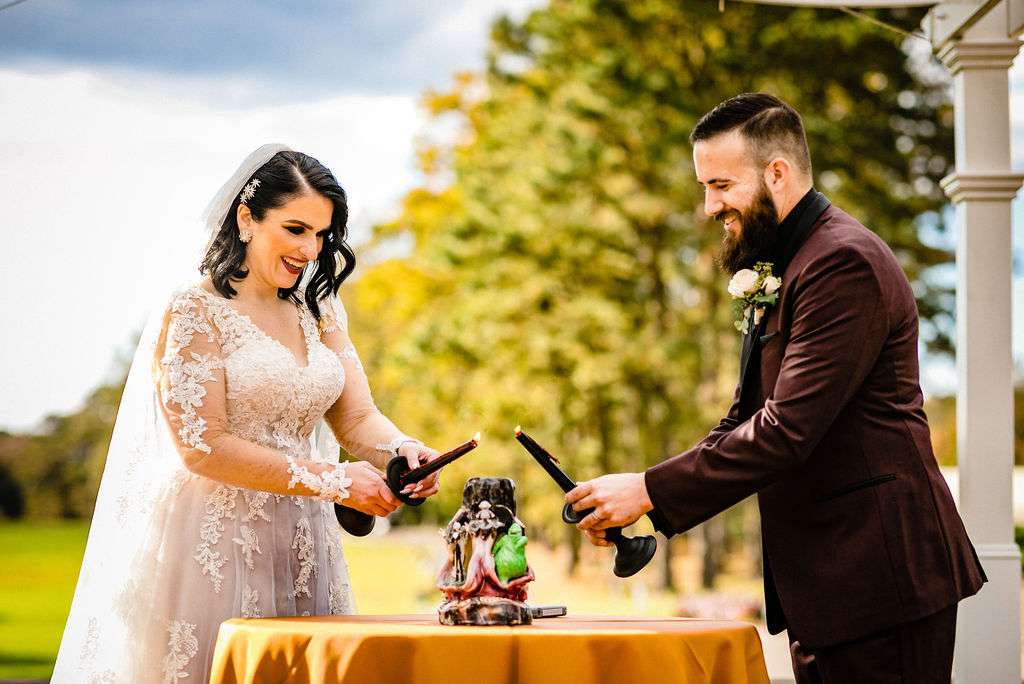 The ceremony itself was short and sweet – ten minutes max. The bridal party walked in to Married Life from the Disney movie Up! and Amanda walked into Dearly Beloved from the video game Kingdom Hearts. They said their vows then lit a Nightmare Before Christmas candle.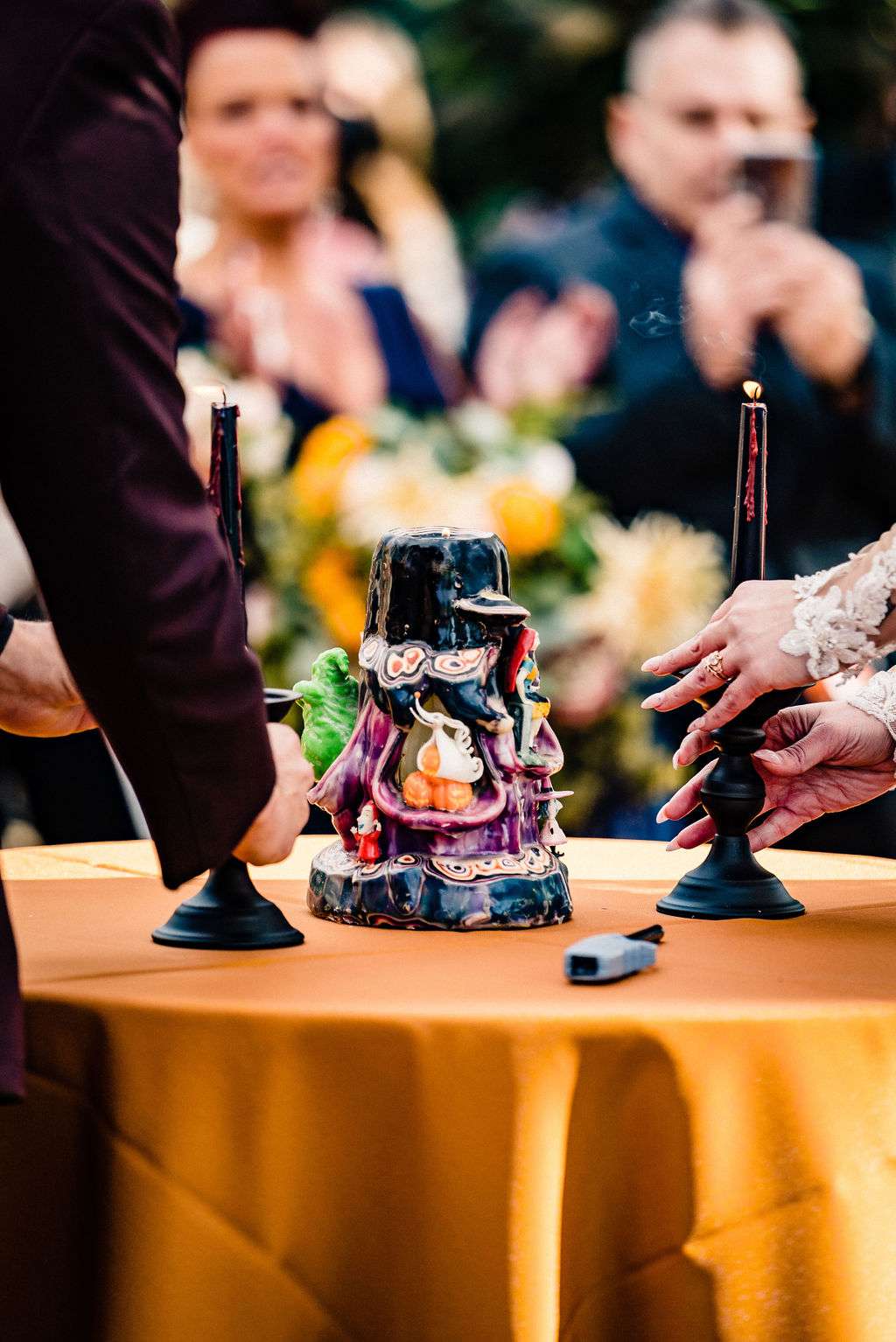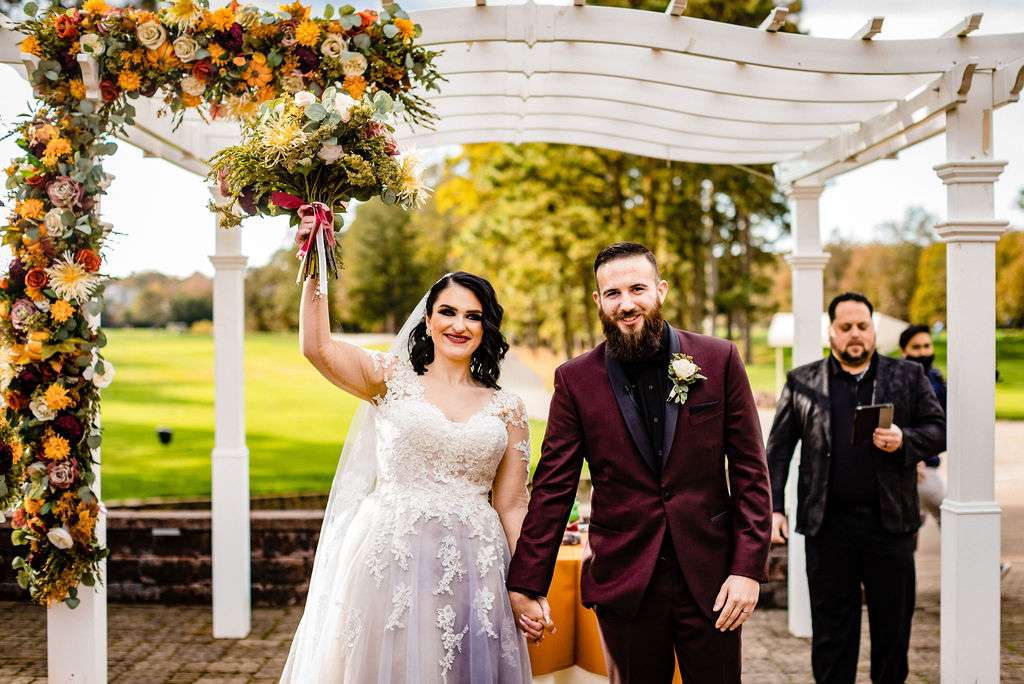 "Greg hates public speaking so he was very worried he was going to mess up our vows since he tends to stumble over his words when he gets nervous. So, when the officiant said to Greg 'Repeat after me, 'I Greg take you Amanda', Greg accidentally said 'I Greg Amanda, take you' which is so on brand for him and honestly it made everyone laugh which was perfect!"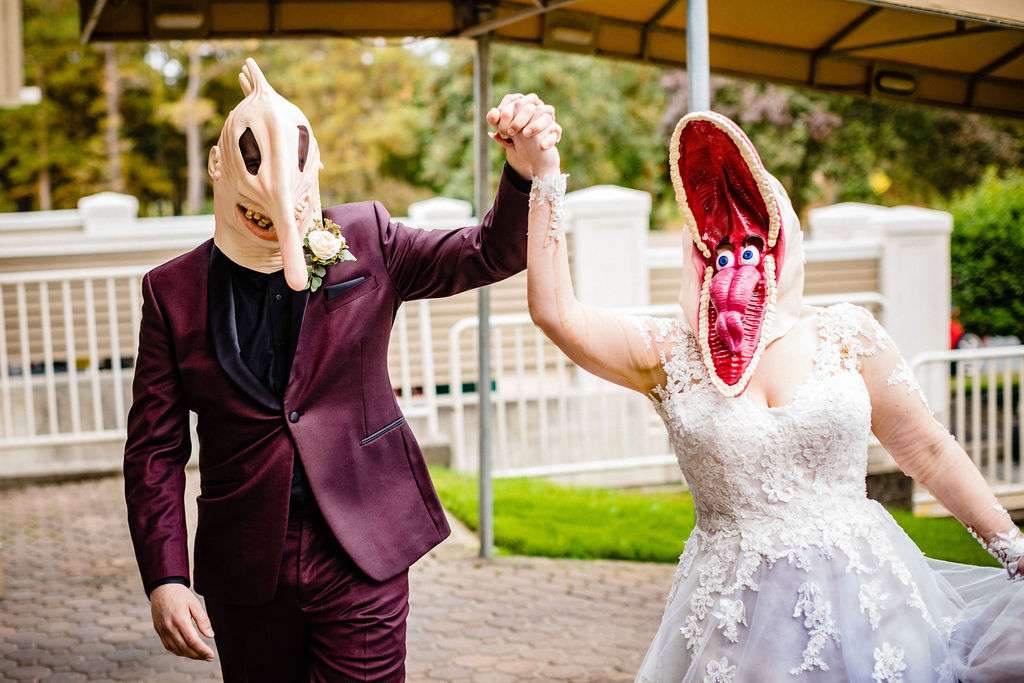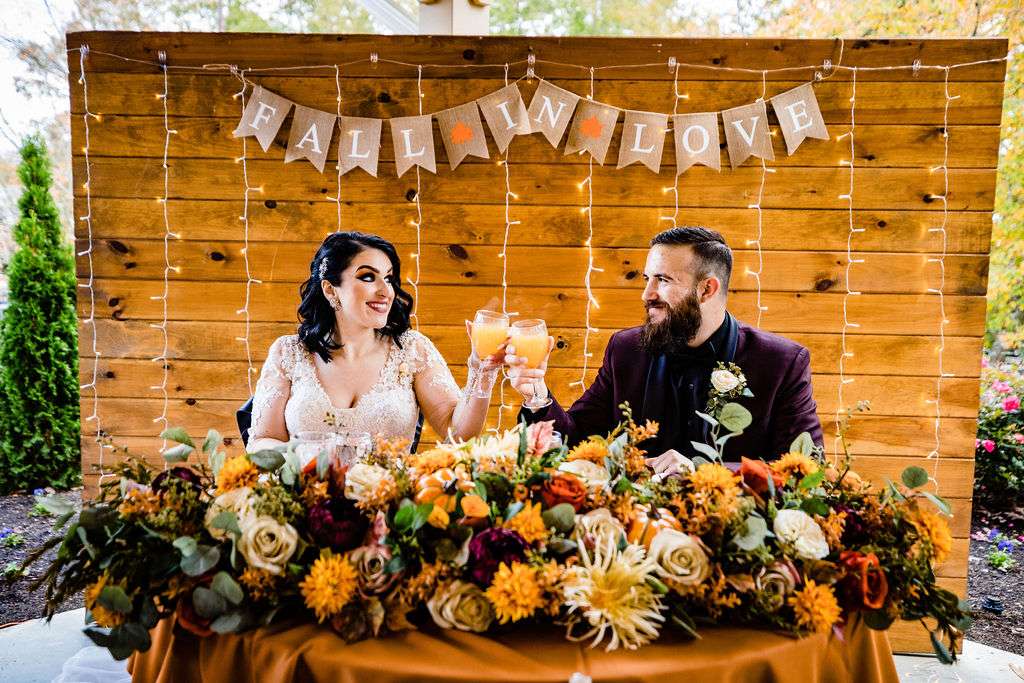 The bride's sister-in-law Kaitlyn of Burlap + Elm Boutique helped them out with most of the décor, making the pumpkins that lined the aisles, the welcome signs and the flower centrepieces (which were all faux flowers which saved a lot of money). "I definitely wouldn't have stressed as much about decorations because in the end all that mattered was that we got to get married", Amanda said. "I feel like this whole COVID pandemic really put things into perspective for us. Also, you don't need to have a huge party to have a fun beautiful wedding. Having to cut our guest list down was the best thing that happened to us because we were able to really have a nice intimate night with the people we truly hold near and dear to our hearts."