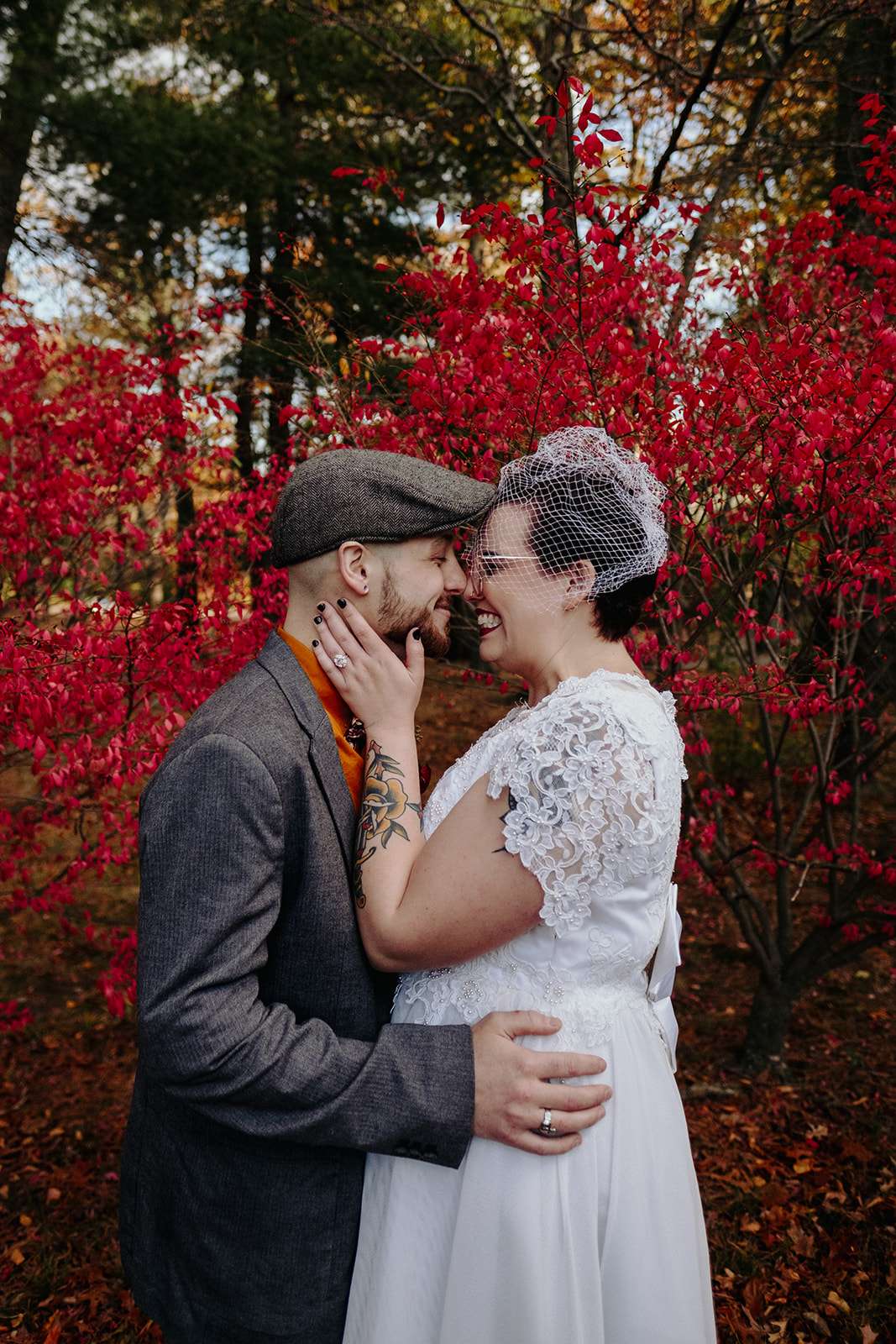 Elizabeth and Nicholas embraced their wedding being just days after Halloween, on November 3rd, by leaning into a spooky theme. They had a super intimate ceremony with just 10 guests on the stairs of the Dane Estate just outside of Boston, followed by a reception with under 100 guests, Elizabeth wore her mother's wedding gown which her mum altered into a tea length dress that was more her style. Her veil was even made with left over fabric from the original dress.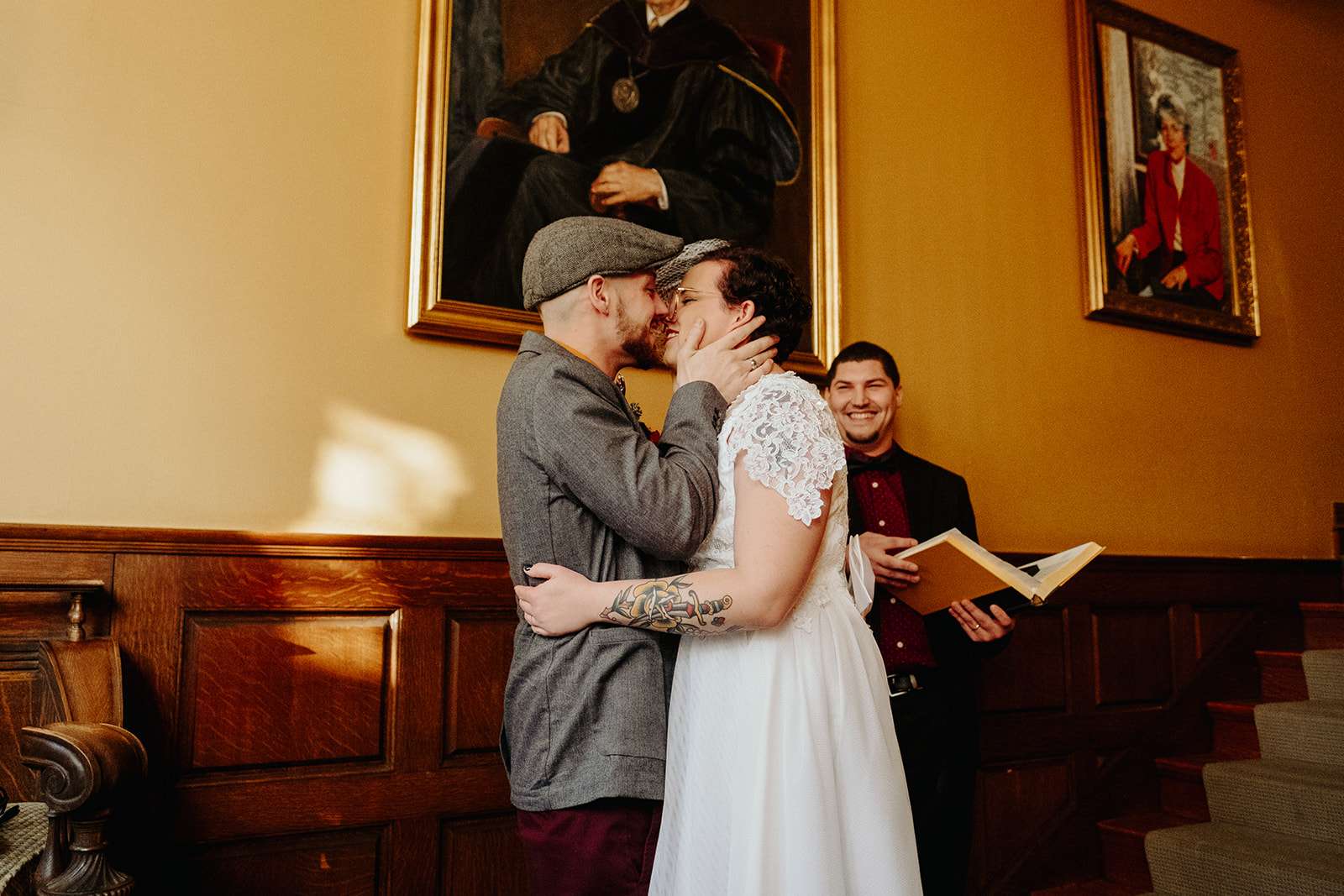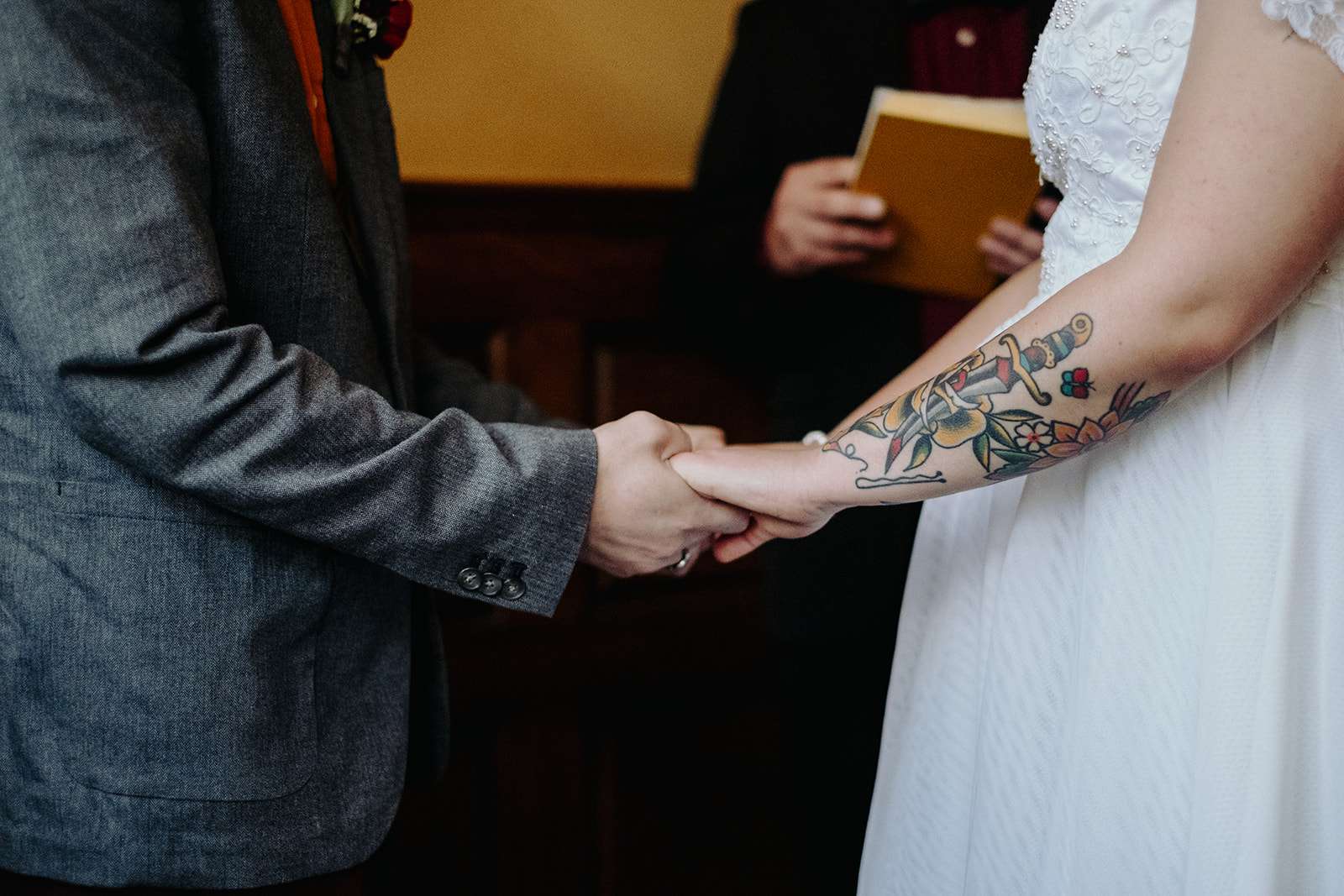 "The inspiration for our wedding was to have something a little bit moody, a little bit spooky, a little bit vintage and with whole lot of personalization", Elizabeth told us. "We had skeletons on our invitations, skeletons sitting at our sweetheart table and a general Halloween moody vibe going on".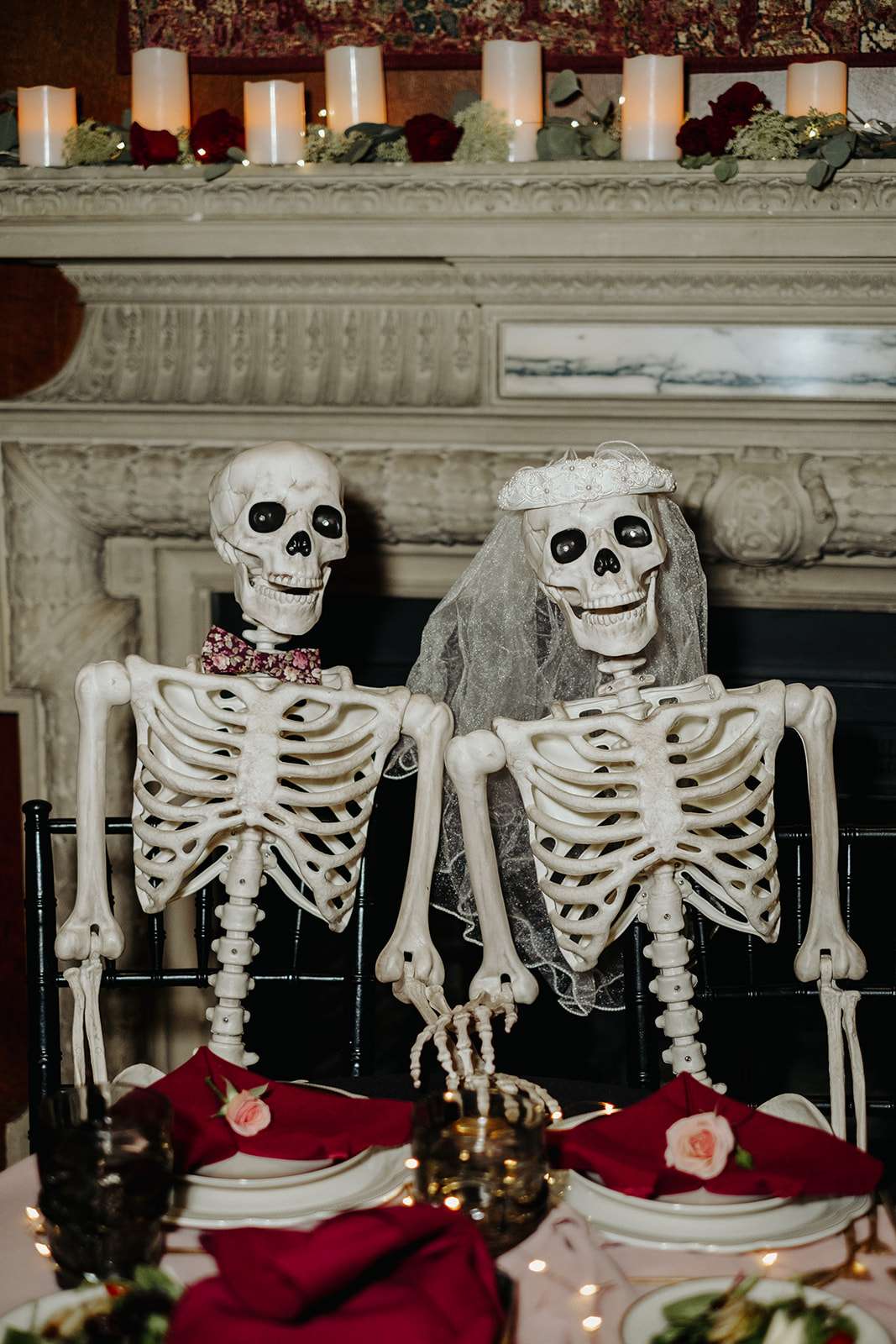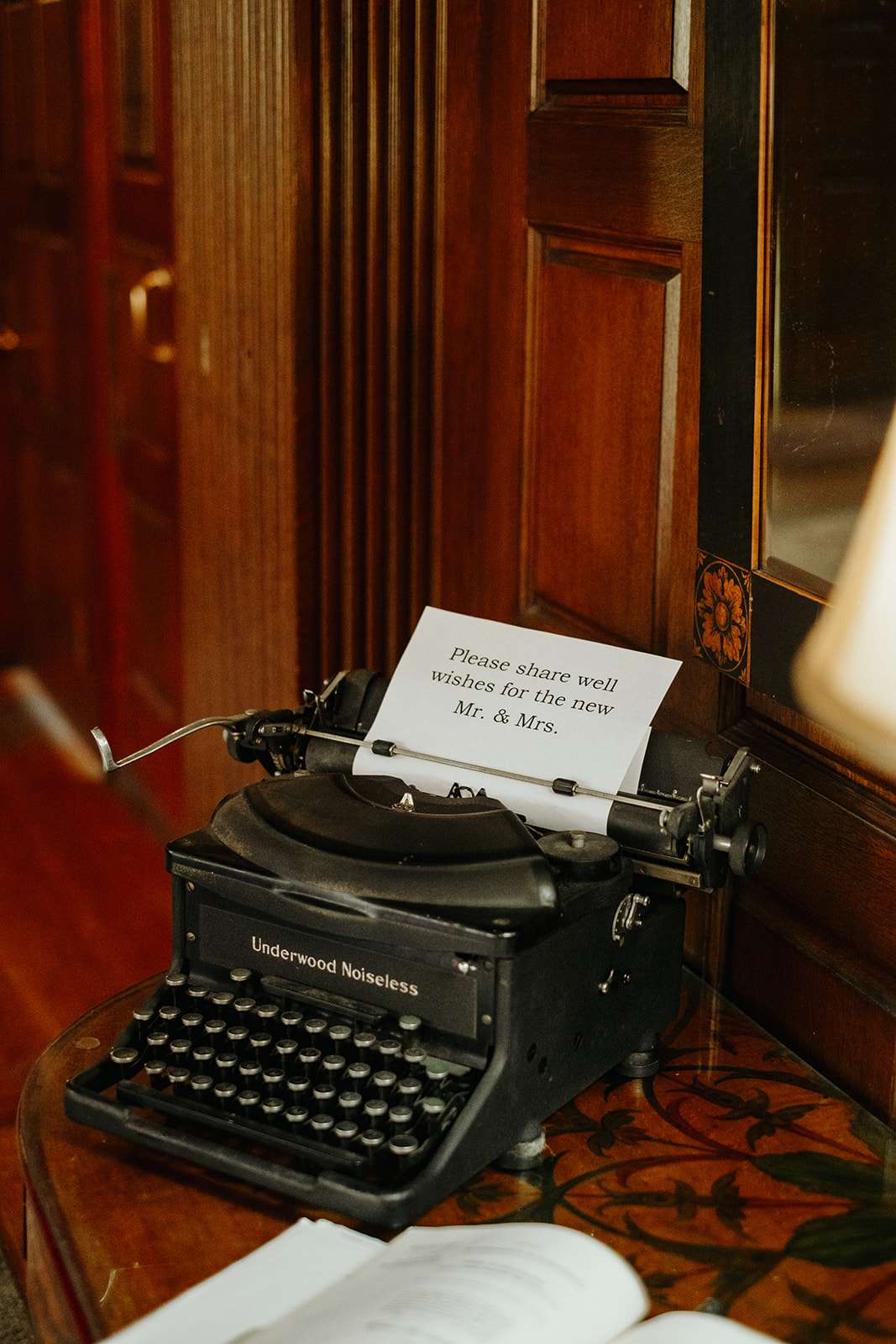 After their ceremony, which was conducted by one of their closest friends, they drove into the city for photos at some of their favourite spots, many of which had a lot of significance from their relationship. They did photos at the pizza place where they had their first date, the fountain where Nicholas proposed and an old graveyard that they love walking through.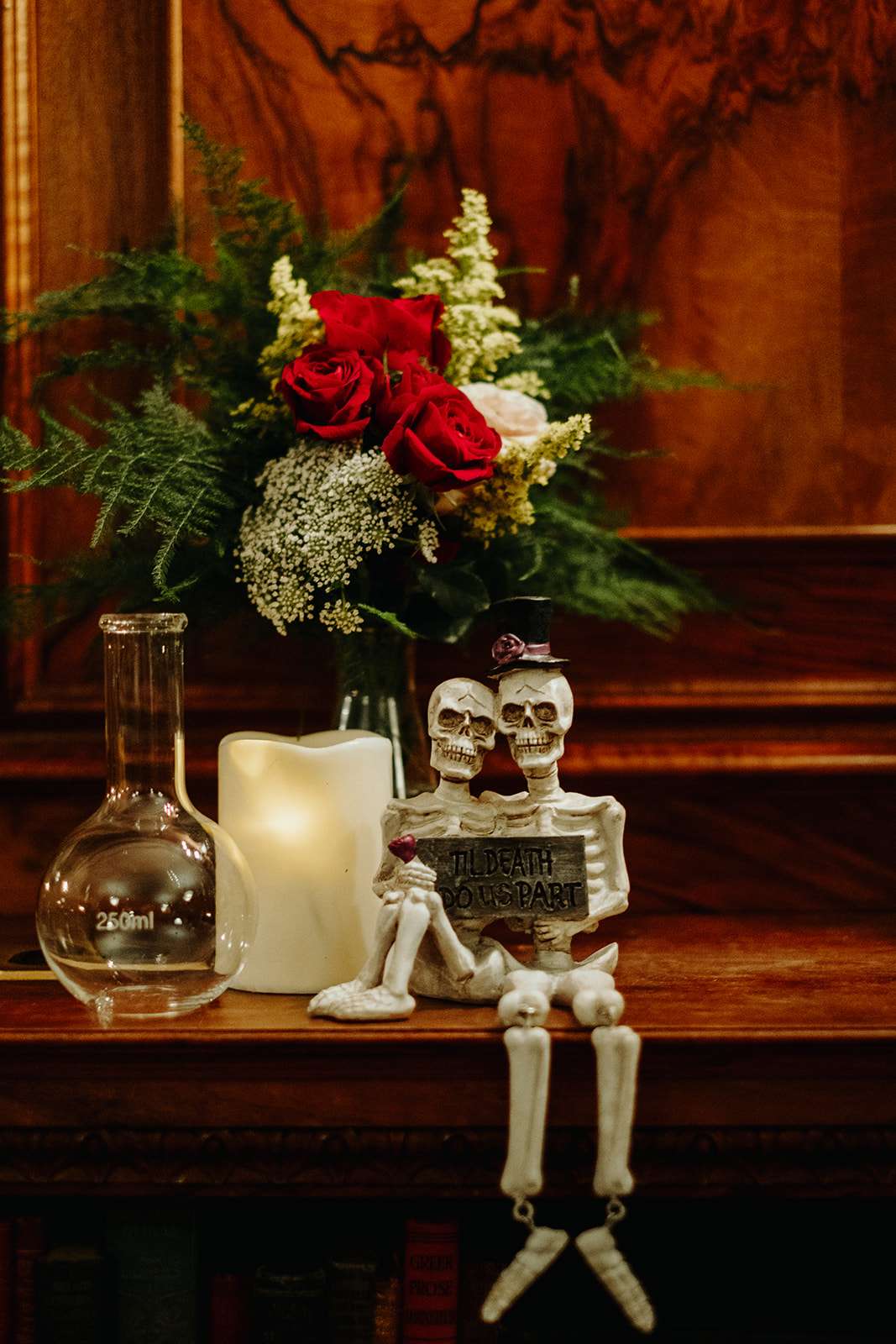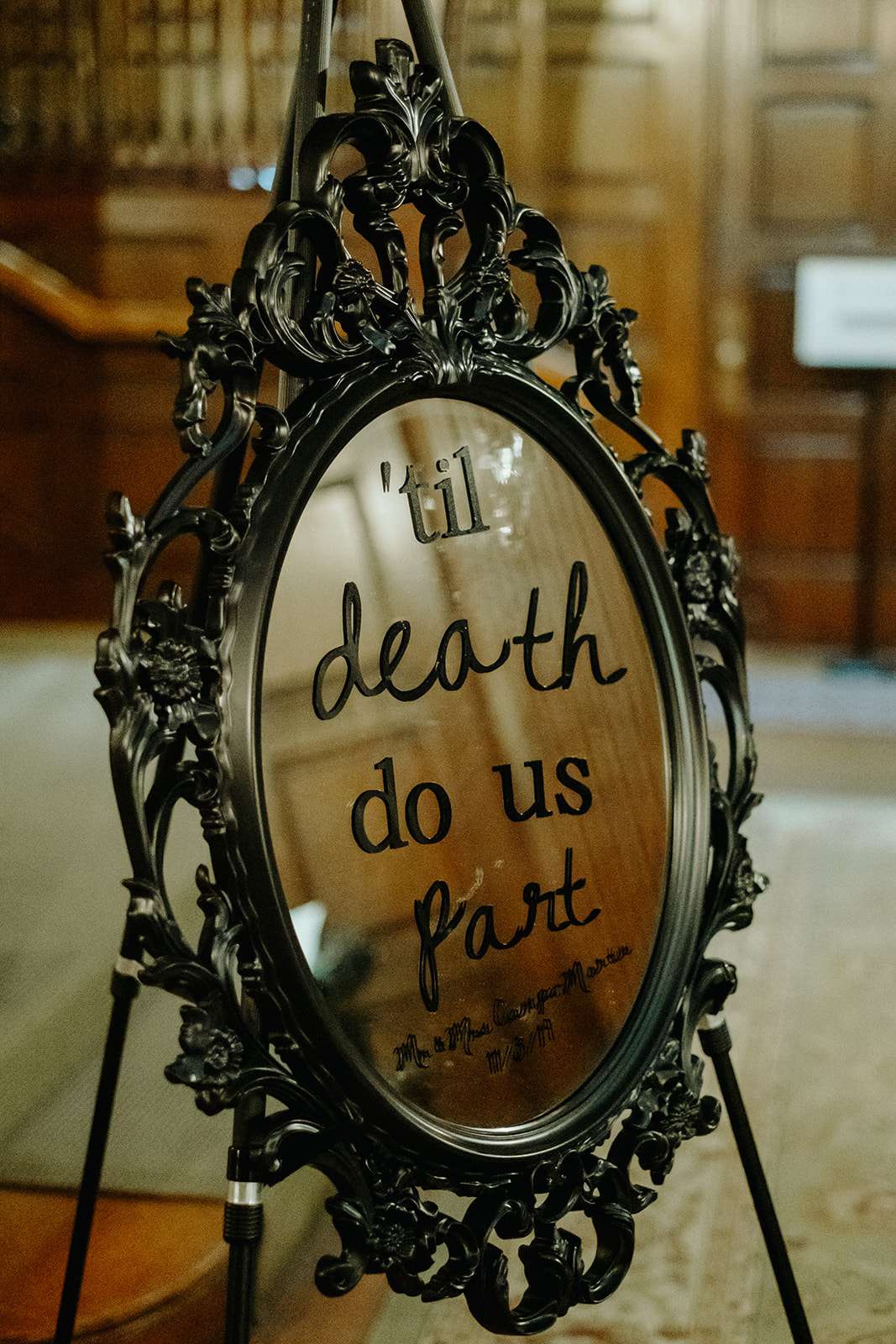 "I wanted to elope and Nicholas wanted a wedding. so we negotiated and had a very small 10 person ceremony and a slightly larger (but still under 100 people) reception", she continued. "It was the perfect way to blend the intimacy of an elopement and the celebration with family and friends."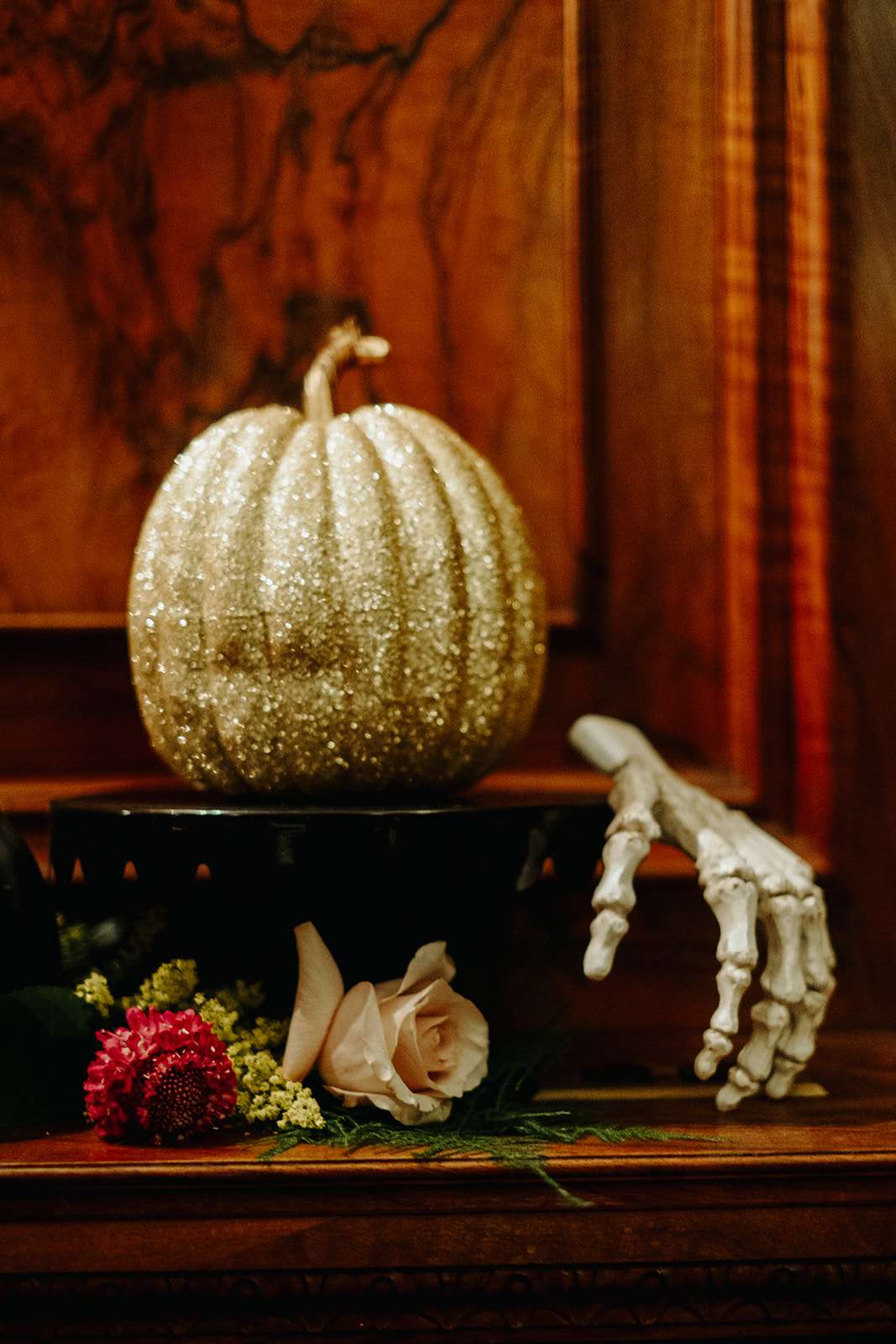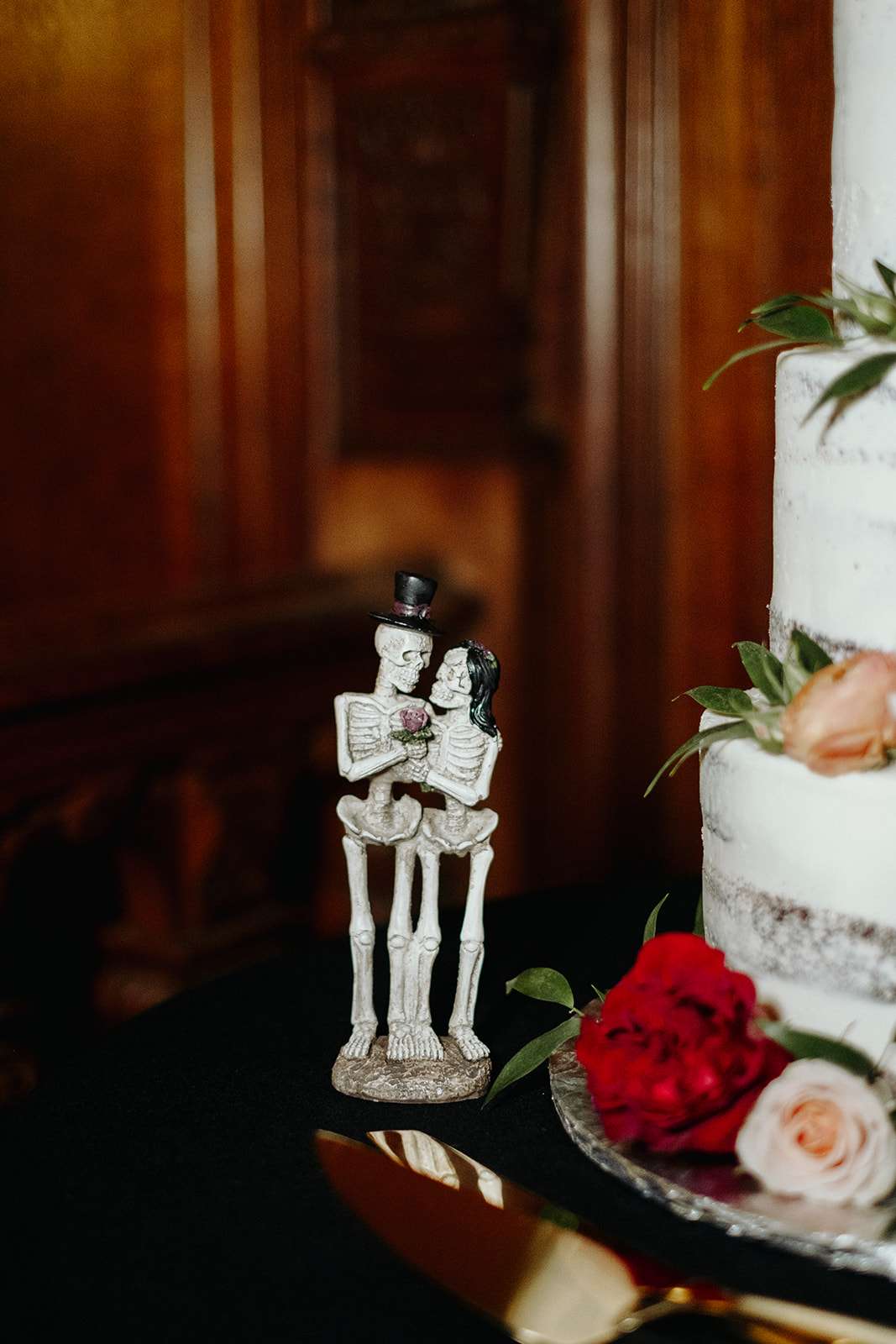 Of their $10,000 budget, they spent the biggest chunk on food, but saved a lot by doing all the decorations themselves and by the bride wearing her mother's dress. It wasn't without hiccups though! "The entire week before though was a train wreck (in a comedic way)" she laughed, "my dress wasn't finished, my car suddenly died and I had to get a new one, I cut part of my finger off at work, Nicholas' wedding ring never made it in the mail (custom ordered from Ireland) and we lost my wedding ring (that was my grandma's original wedding band from 70 years ago! It was stressful and everyone seemed to have an opinion, but we quickly realised that none of those opinions matter if you're doing what's best for you and your fiance."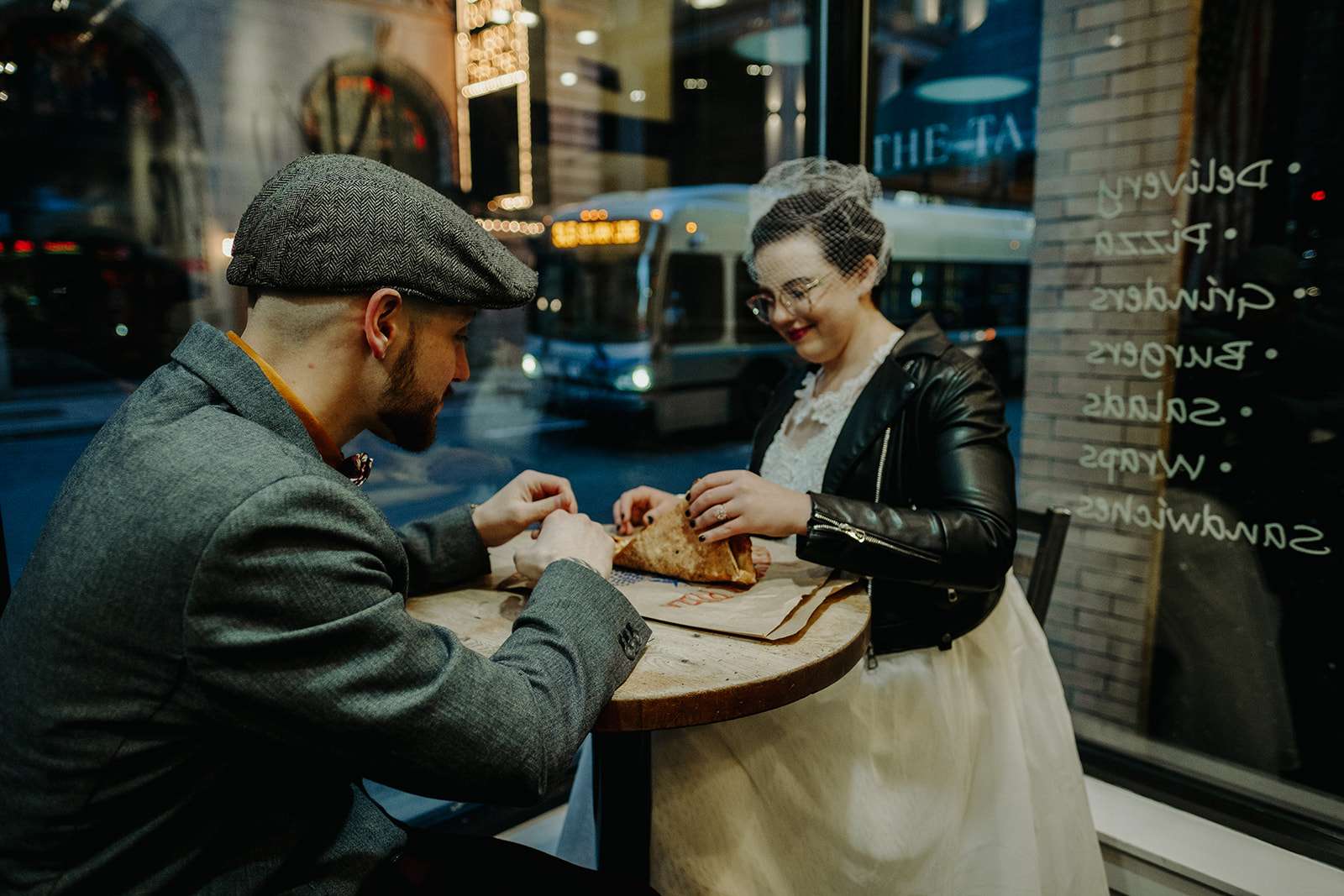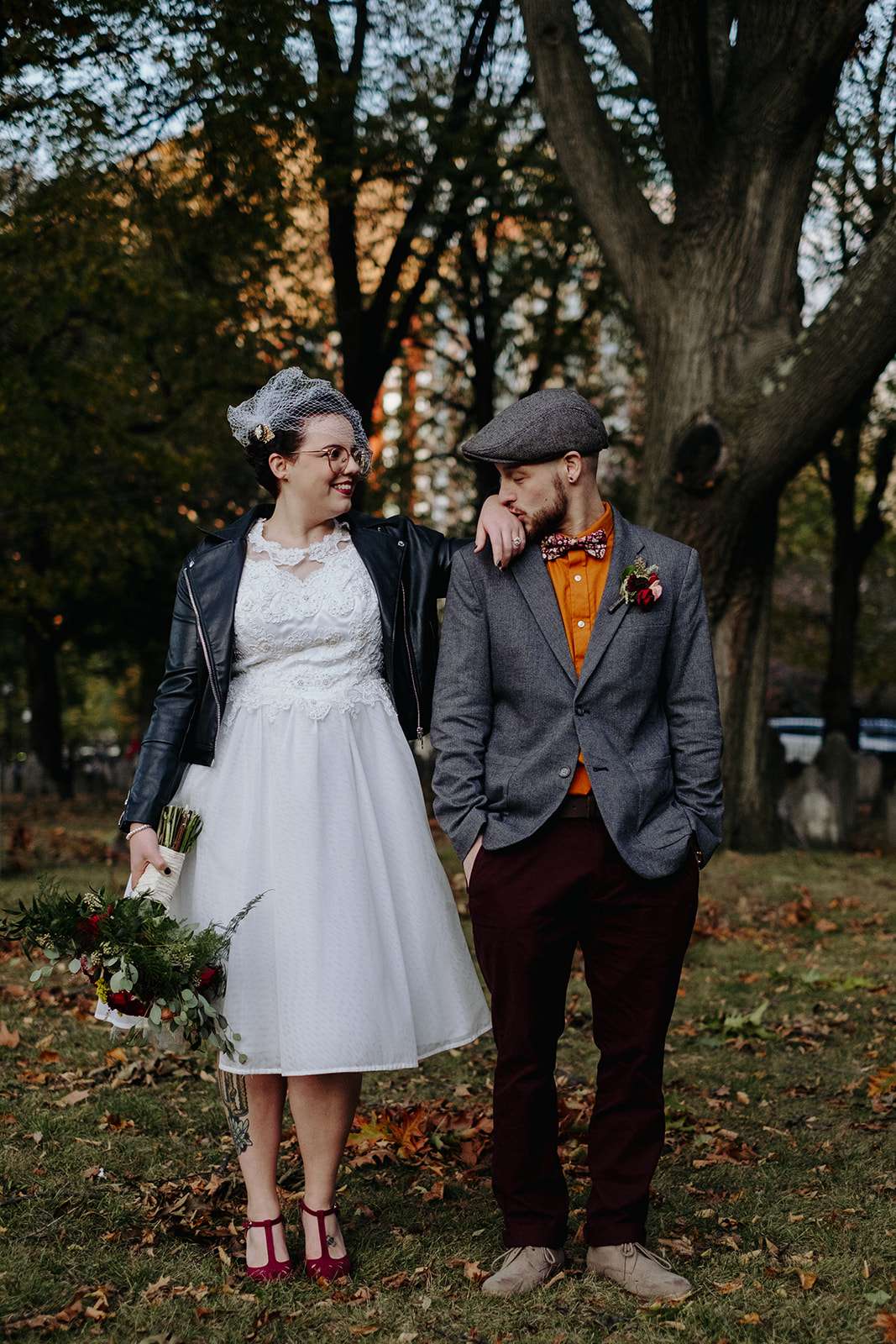 In the end though, the day was perfect, and they wouldn't change a thing about it. "We loved the whole day! We're definitely going to do a ten year vow renewal in the Colorado mountains where I wanted to elope!"