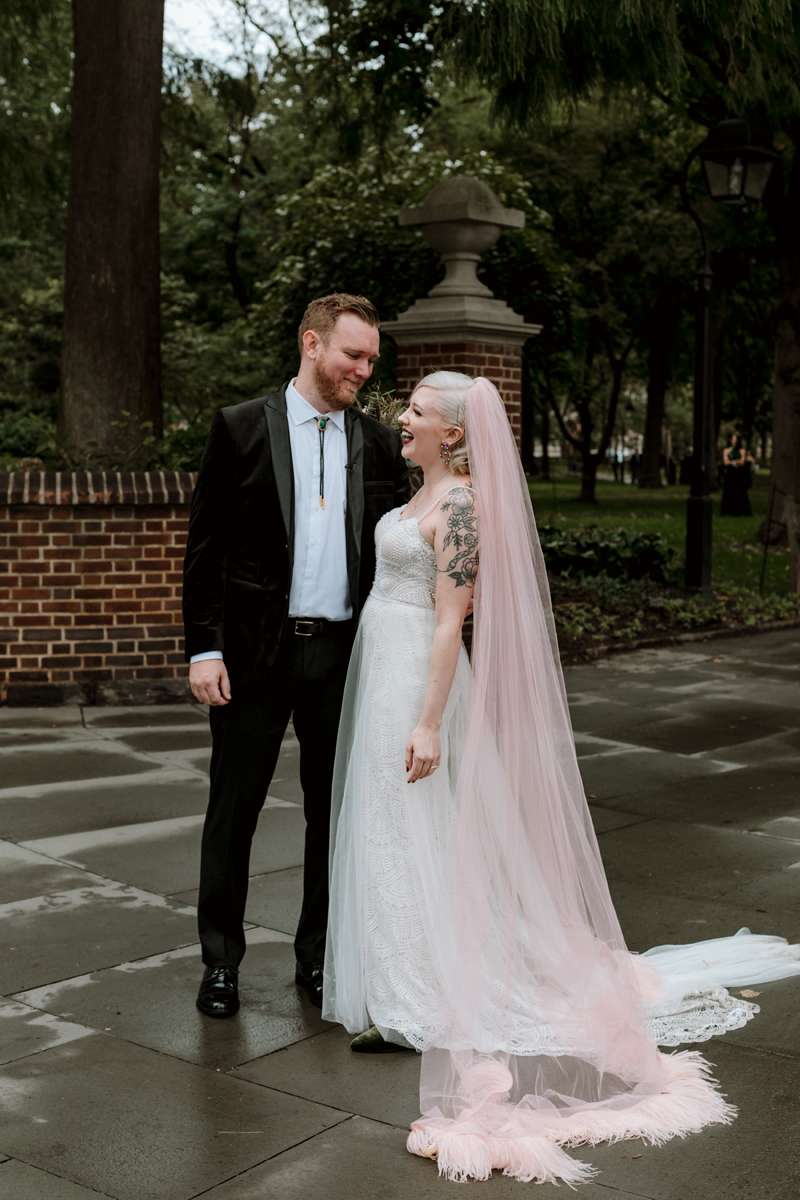 Margo and Deven had to change their plans for their September 2020 wedding so many times that they threw themes out the window. Instead of focusing on flowers or décor, they were inspired by the nature they got married in.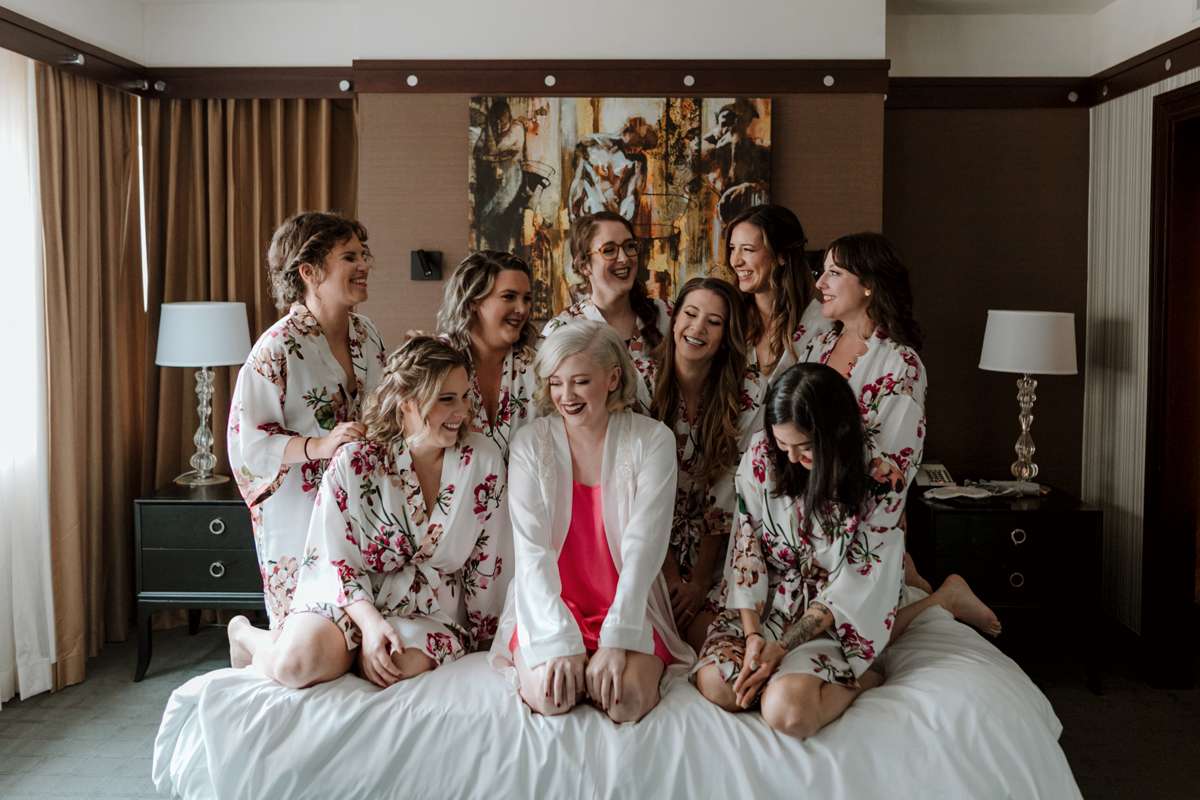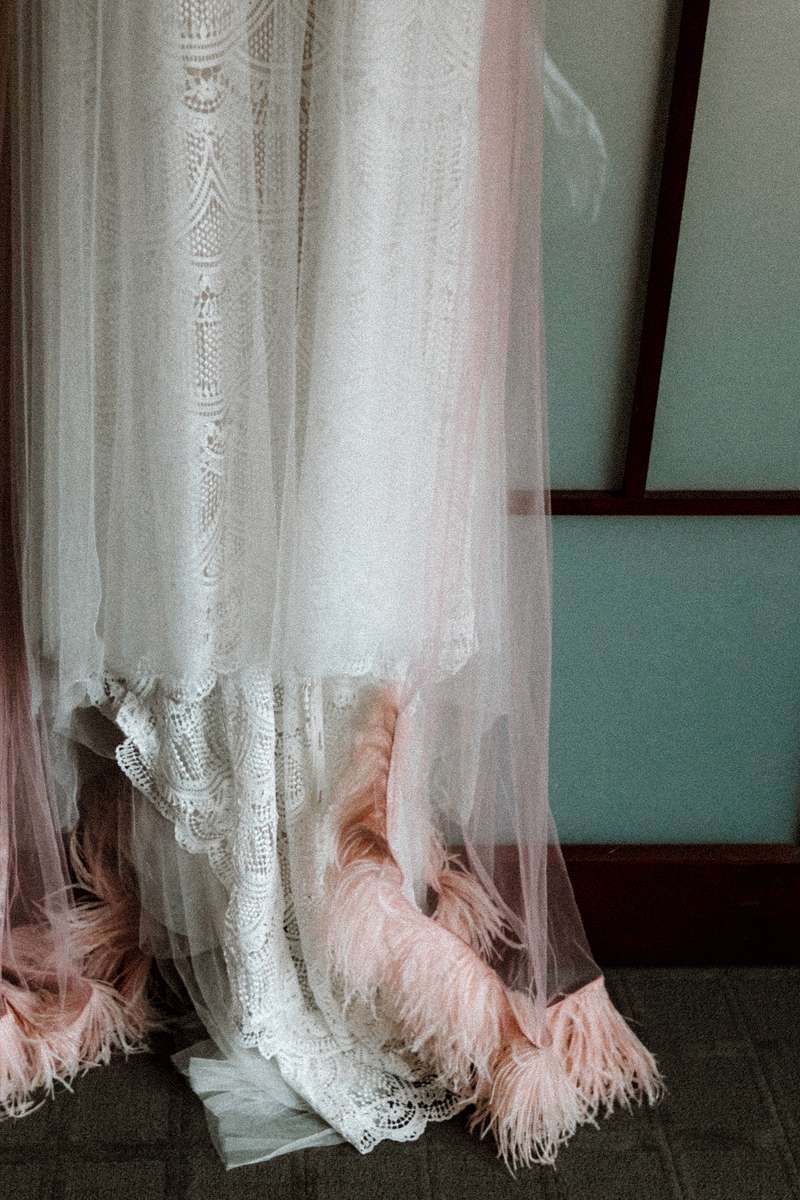 Married in the backyard of Deven's family home, the whole wedding ended up being DIY and the couple spent $15,000. Margo got to flex her design skills on lettering and graphic design for their place cards and other stationery, and the pair worked together on choosing things like music. A particularly fun project was making the best of the situation and personalising hand sanitiser bottles for their guests.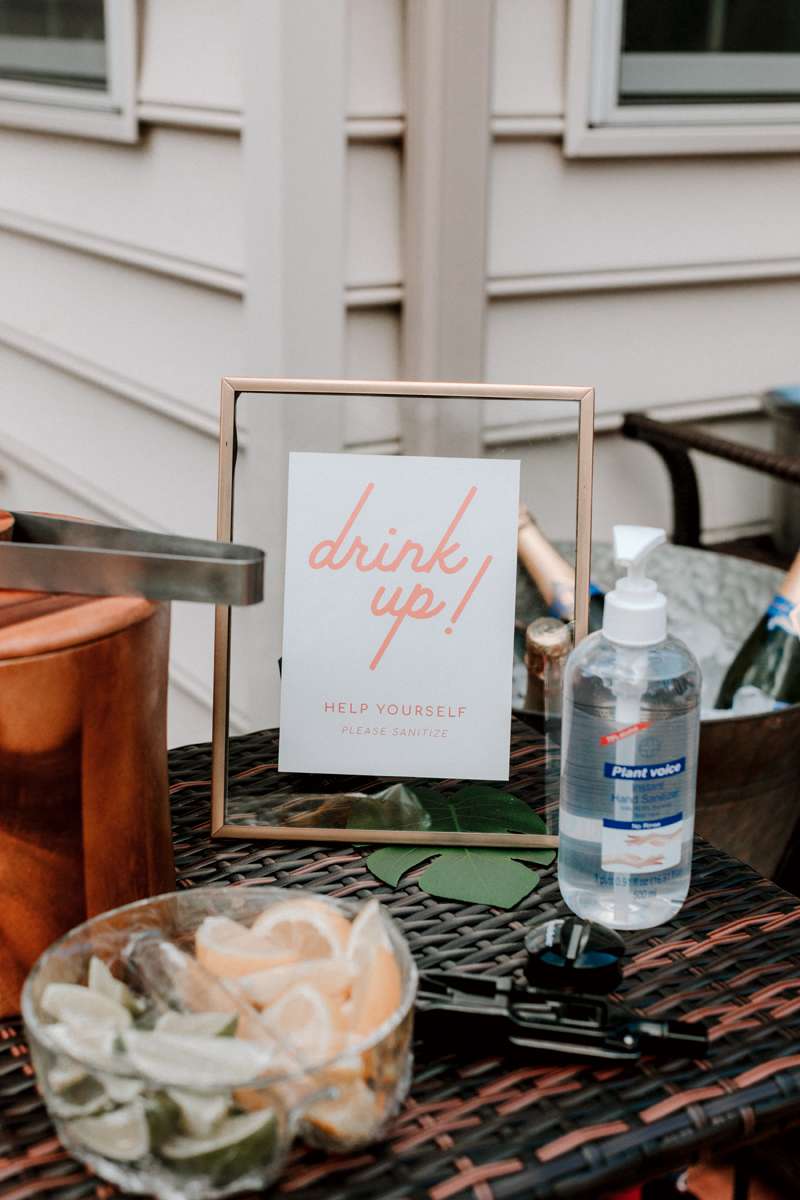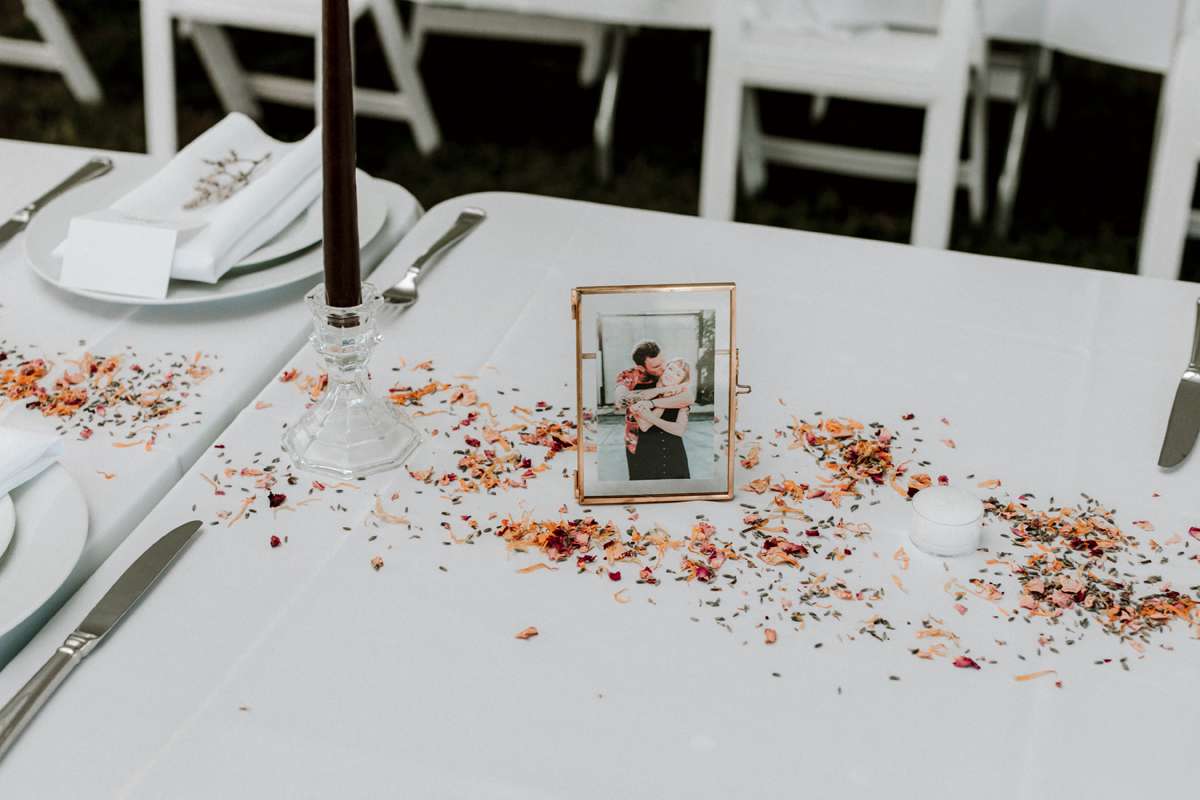 Their biggest expense was their neon sign; since they cut down on the guest list, changed the catering from sit down meal to wood fired pizzas and went with a free venue, they decided to splurge on something they weren't going to get when they had their original big wedding planned. Margo designed it and it was made by Love Struck Lights via Etsy.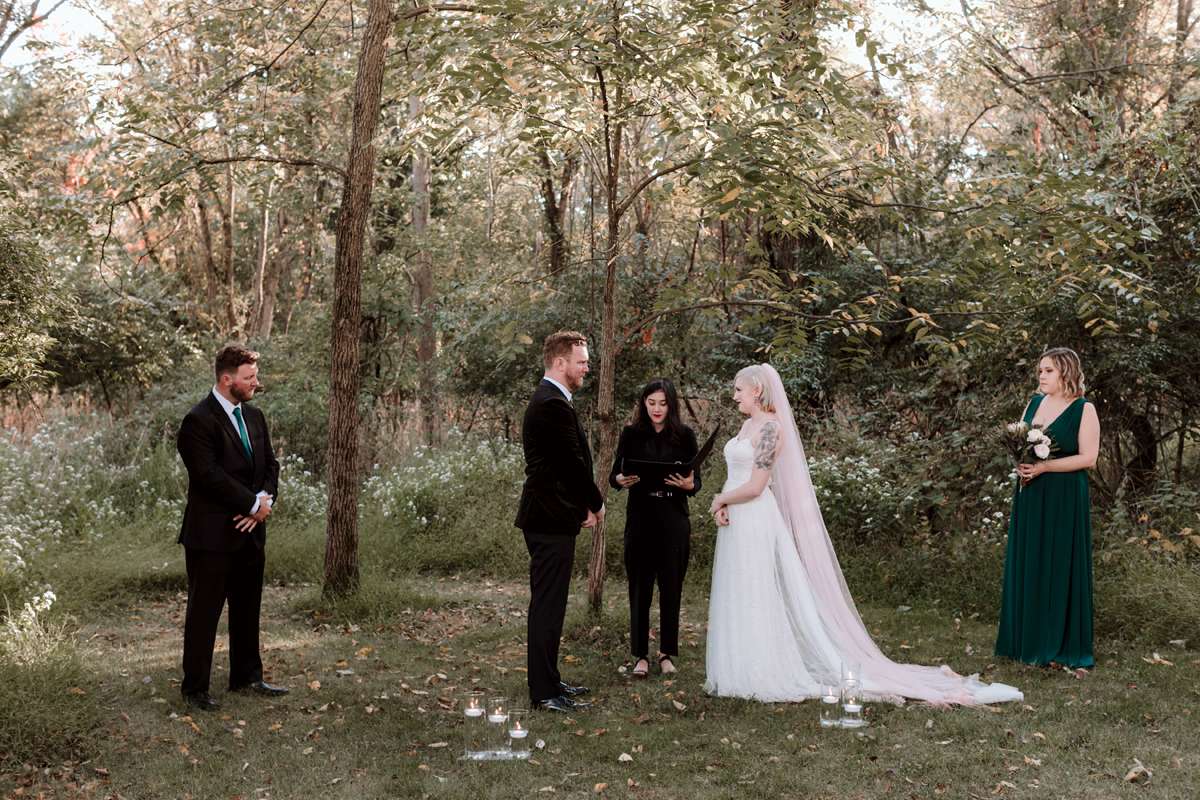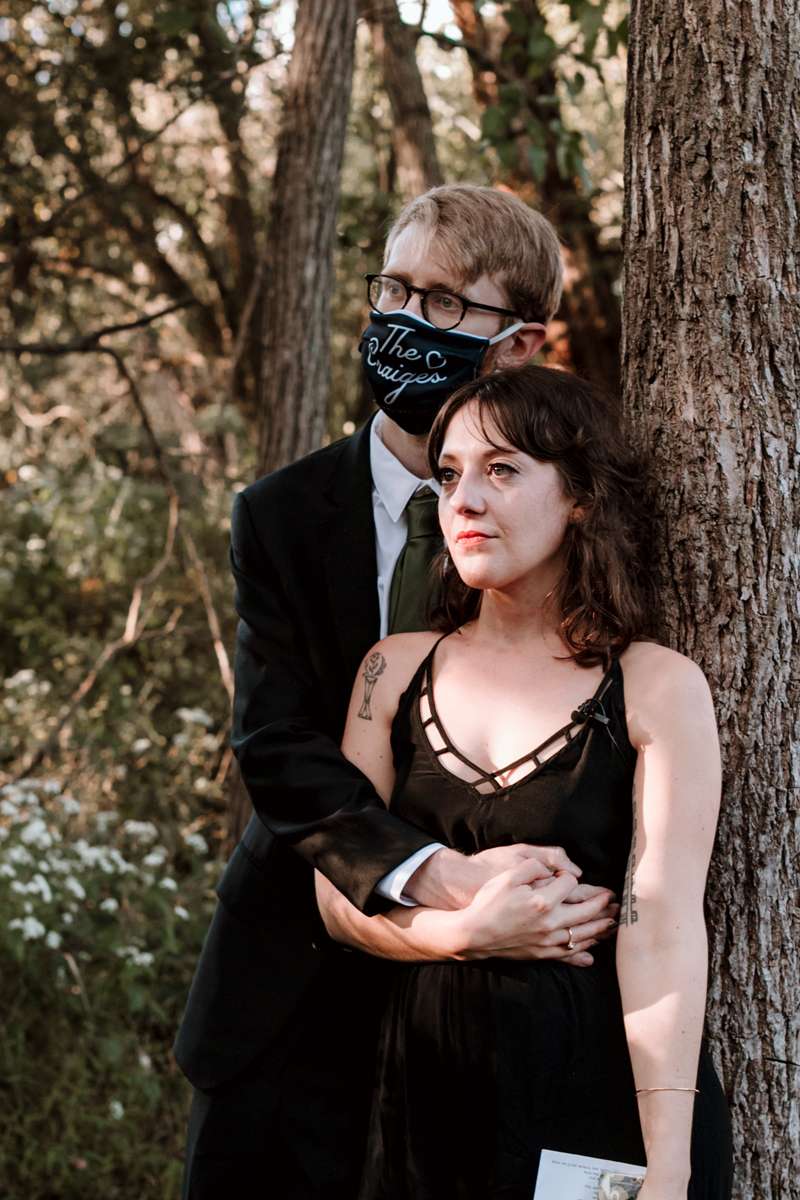 Margo wore a dress by Chic Nostalgia, with a custom Crown and Glory veil and something borrowed jewellery. The bridesmaids wore highstreets dresses in a deep green, and Deven was in Ralph Lauren.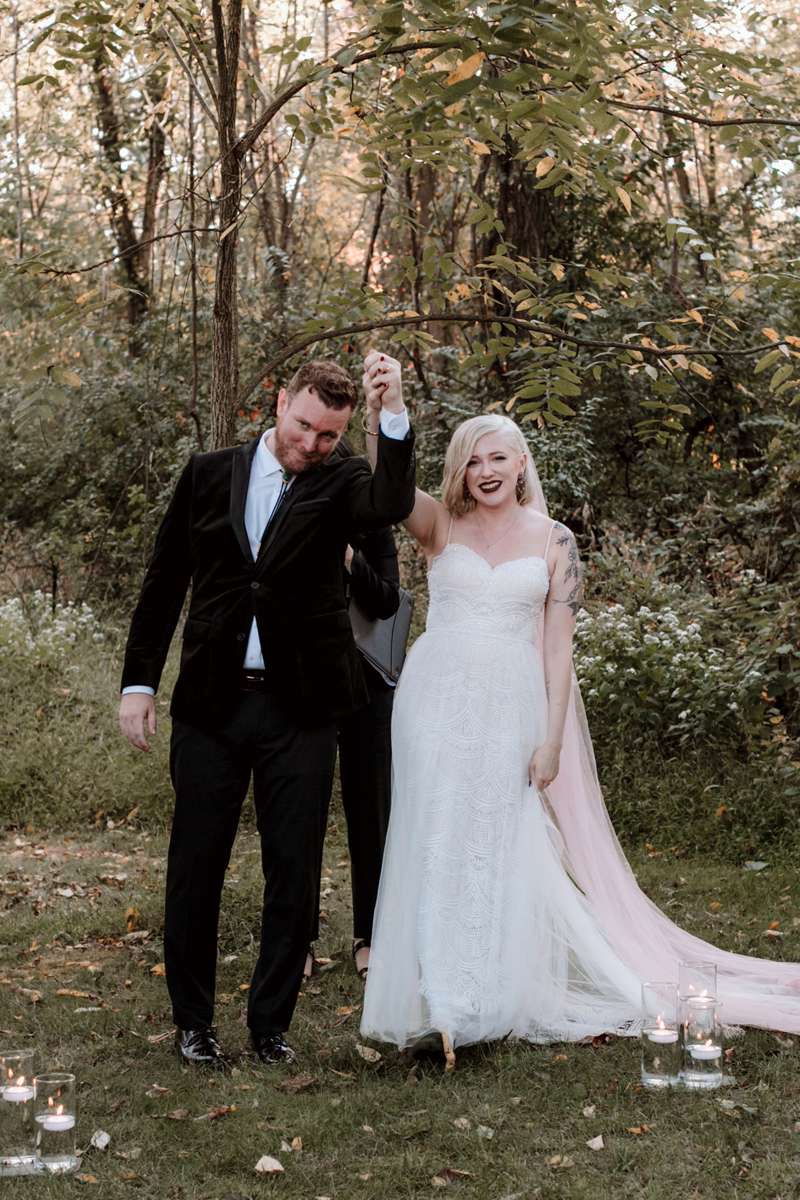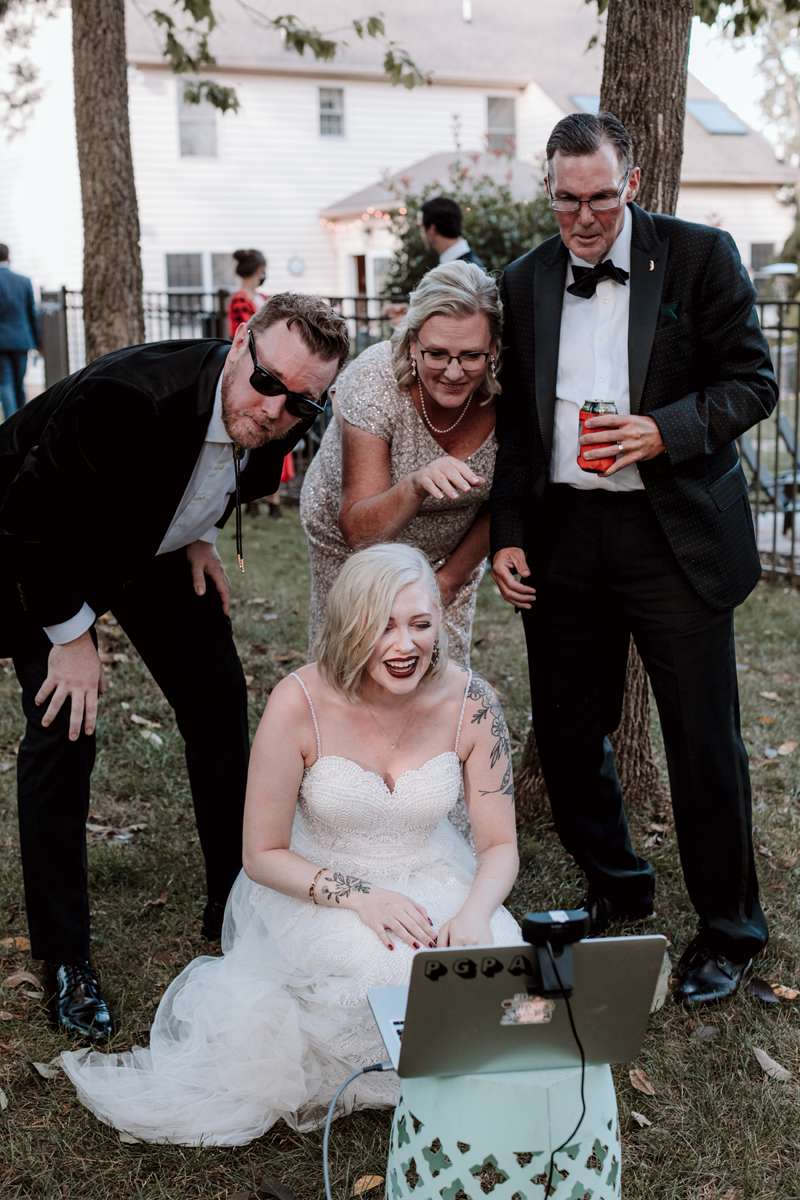 Their ceremony was short but sweet, and equal portions sentimental and funny. Their friend and Deven's bandmate led the ceremony, with another friend read lyrics from Dolly Parton. They exchanged rings with traditional vows. "The ceremony couldn't have been more than 10 minutes long, which is exactly what we wanted!" said Margo. "It was simple but special. Instead of personalising our vows, we wrote each other letters to read in private the morning of the wedding."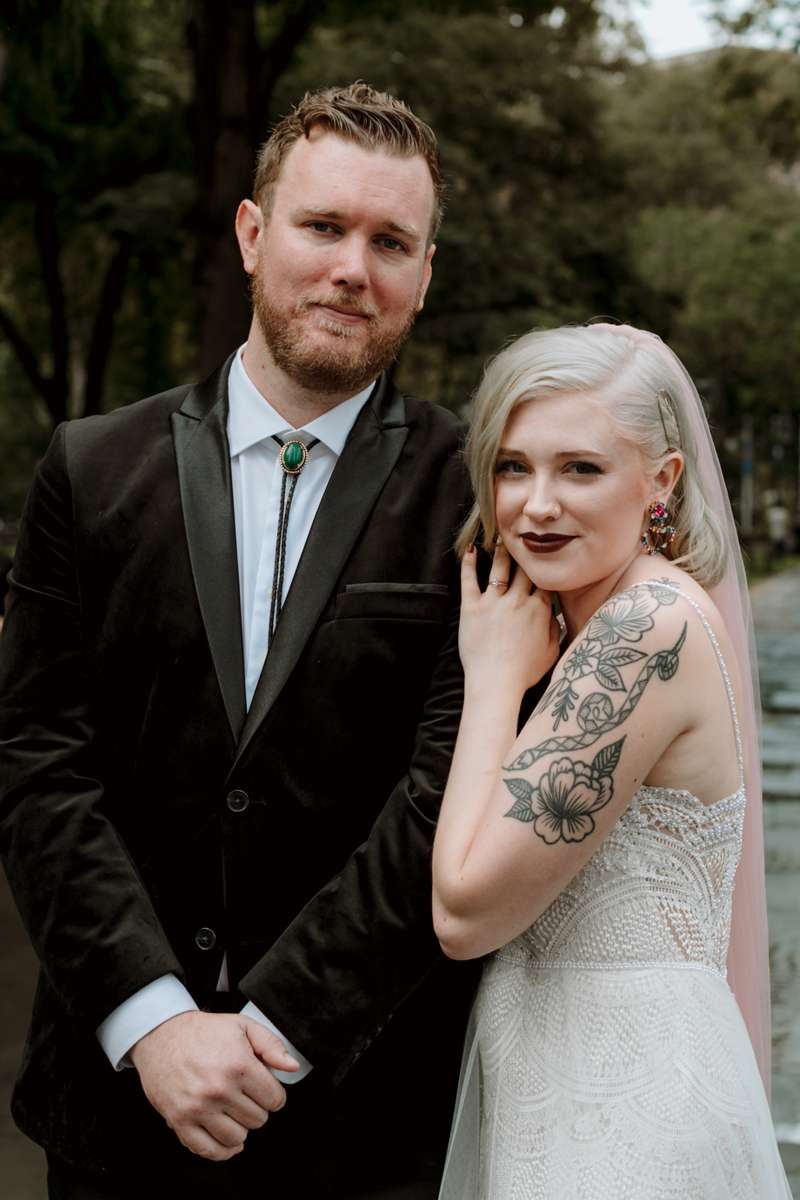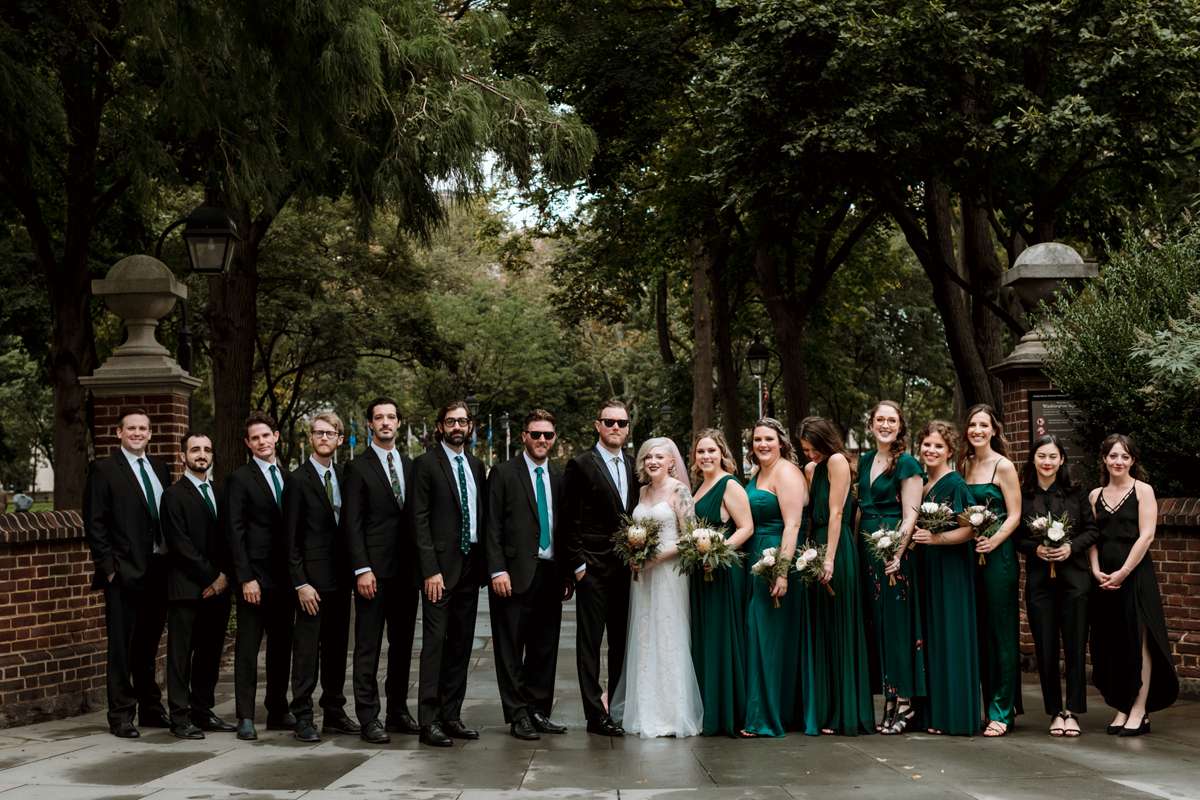 "We were pleasantly surprised by how much we enjoyed the intimacy of the day," Margo continued. "We got to actually spend time with the people that were able to be there, and got to see the rest of our friends and families on Zoom! COVID ruined our plans at pretty much every stage of the way, but it was still a magical day."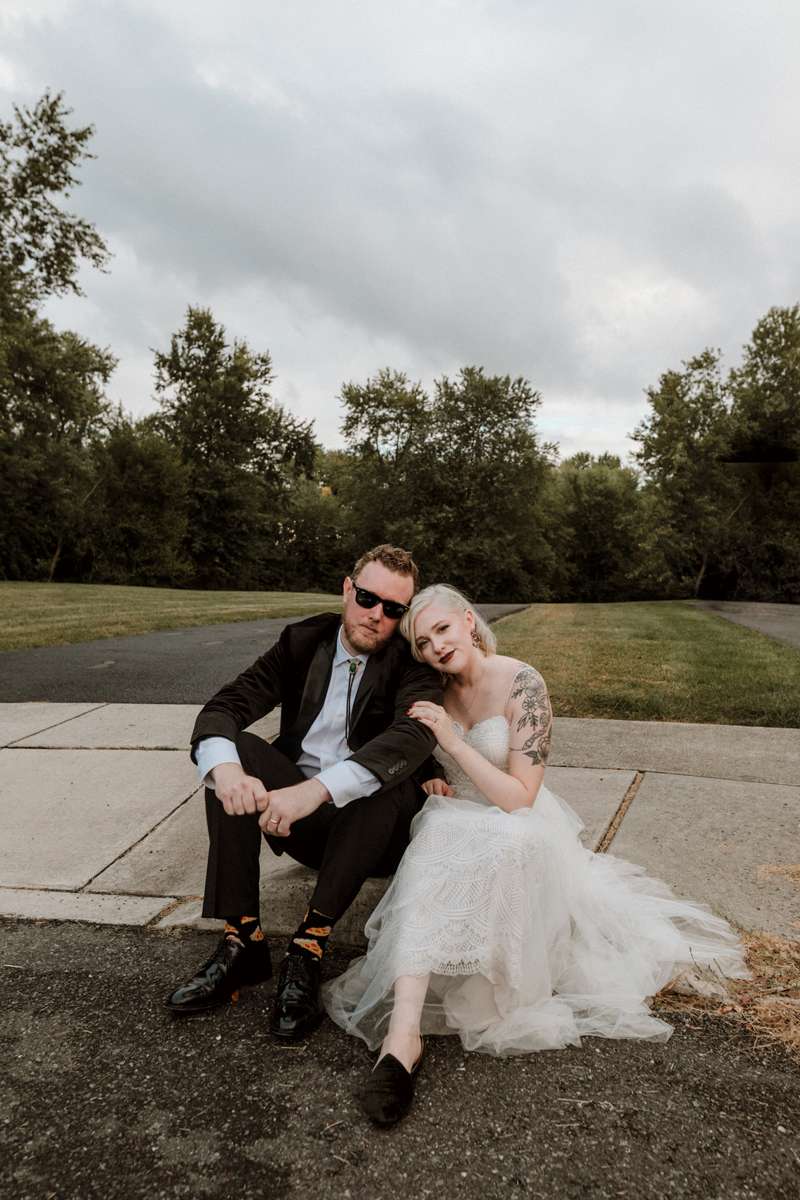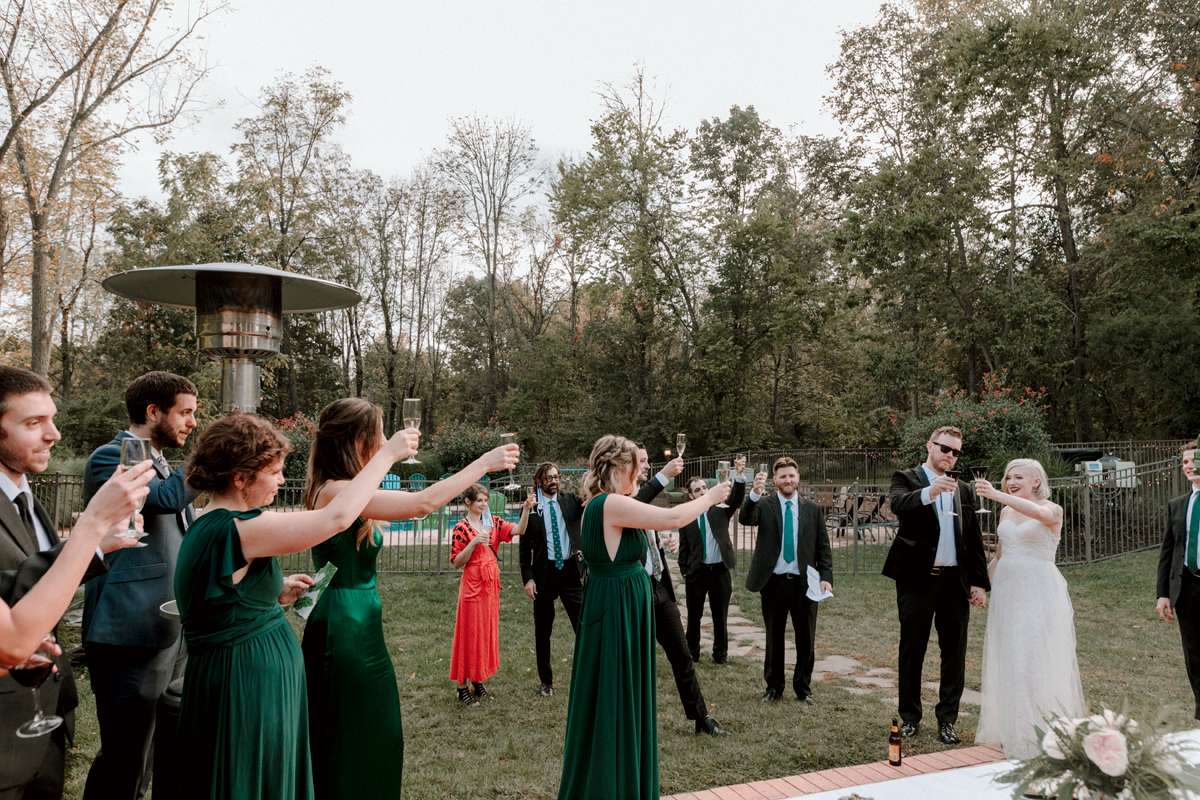 "We were lucky enough to still have a minimoon after, and will have a less formal party/reception when it's safe to do so. Even with two events, we'll save loads of money. Plus, we got to enjoy our wedding and be present instead of running around saying hi to everyone and not getting to enjoy the catering/alcohol we paid for."