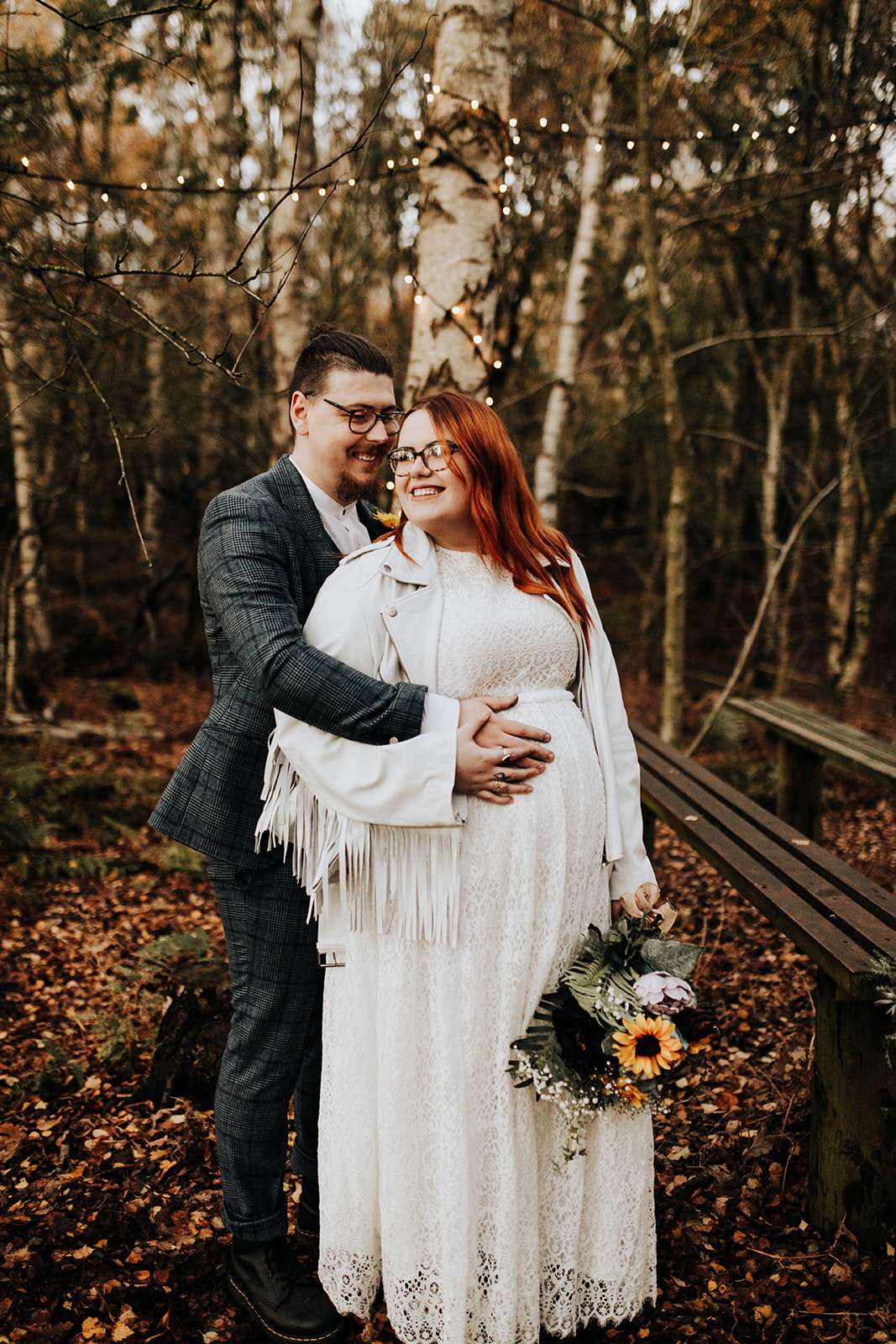 Dan and Cara's woodland wedding ceremony was pulled together in just 24 hours! Having their big summer wedding postponed for obvious reasons, they changed their plans to have a smaller wedding in November. However, then a second lockdown was announced just two days before they were due to get married, it meant their previously COVID-secure wedding was now a no-go too! With the help of the wedding planner at Cheshire Woodland Weddings, the registrars and their families, they re-arranged everything in just one day and were able to have their 13-guest ceremony on November 7th.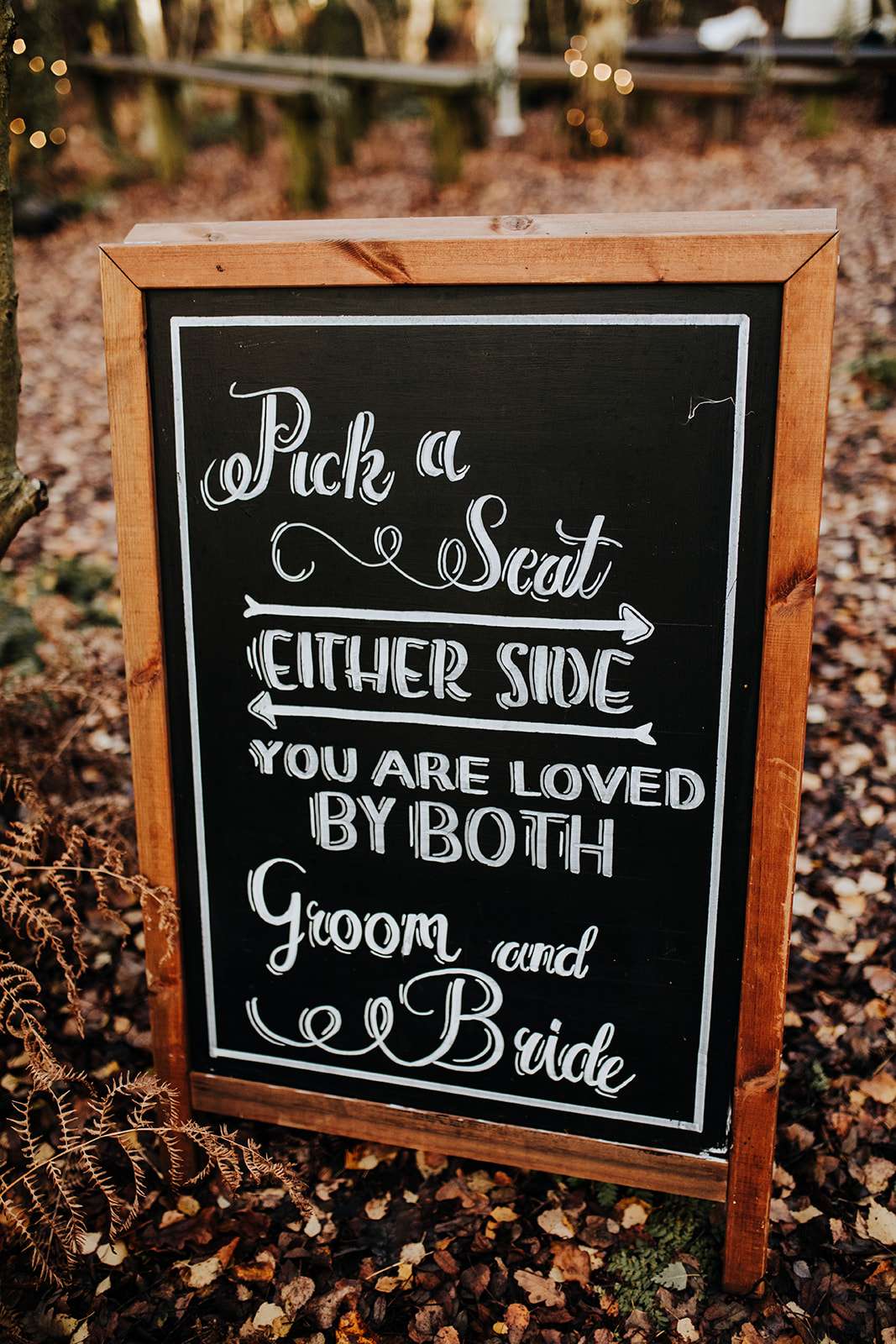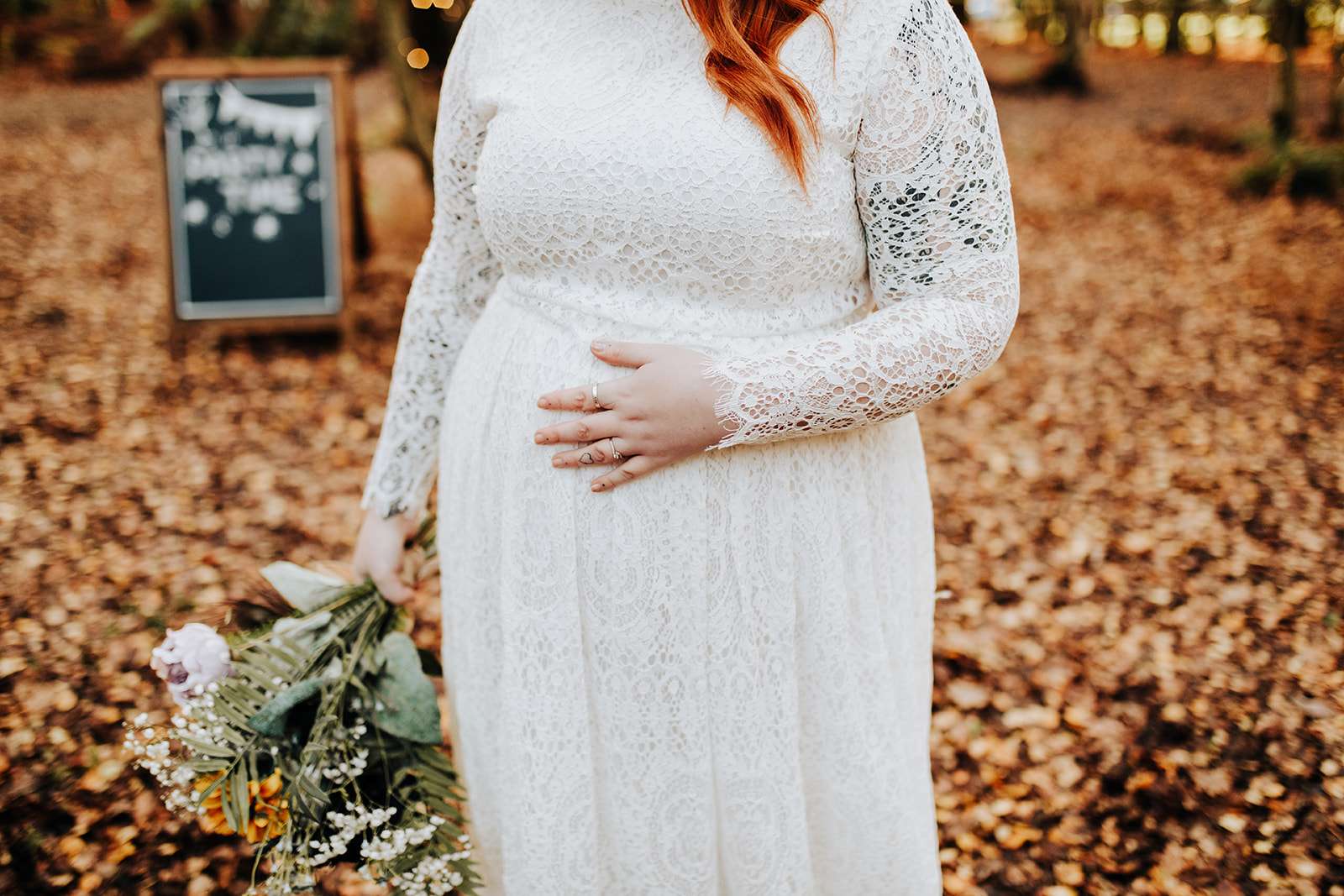 "Our wedding theme was 'accidentally autumnal'," the bride told us. "Our original wedding was due to be in May, so it would have been spring/summer vibes, however the way it all turned out was absolutely perfect to reflect us. We had originally booked a different venue, however when COVID hit and we had to postpone, it was fate that we looked at alternative options and found the woods! Both of us love nature and adventures so Cheshire Woodland Weddings was the most perfect place for us to get married."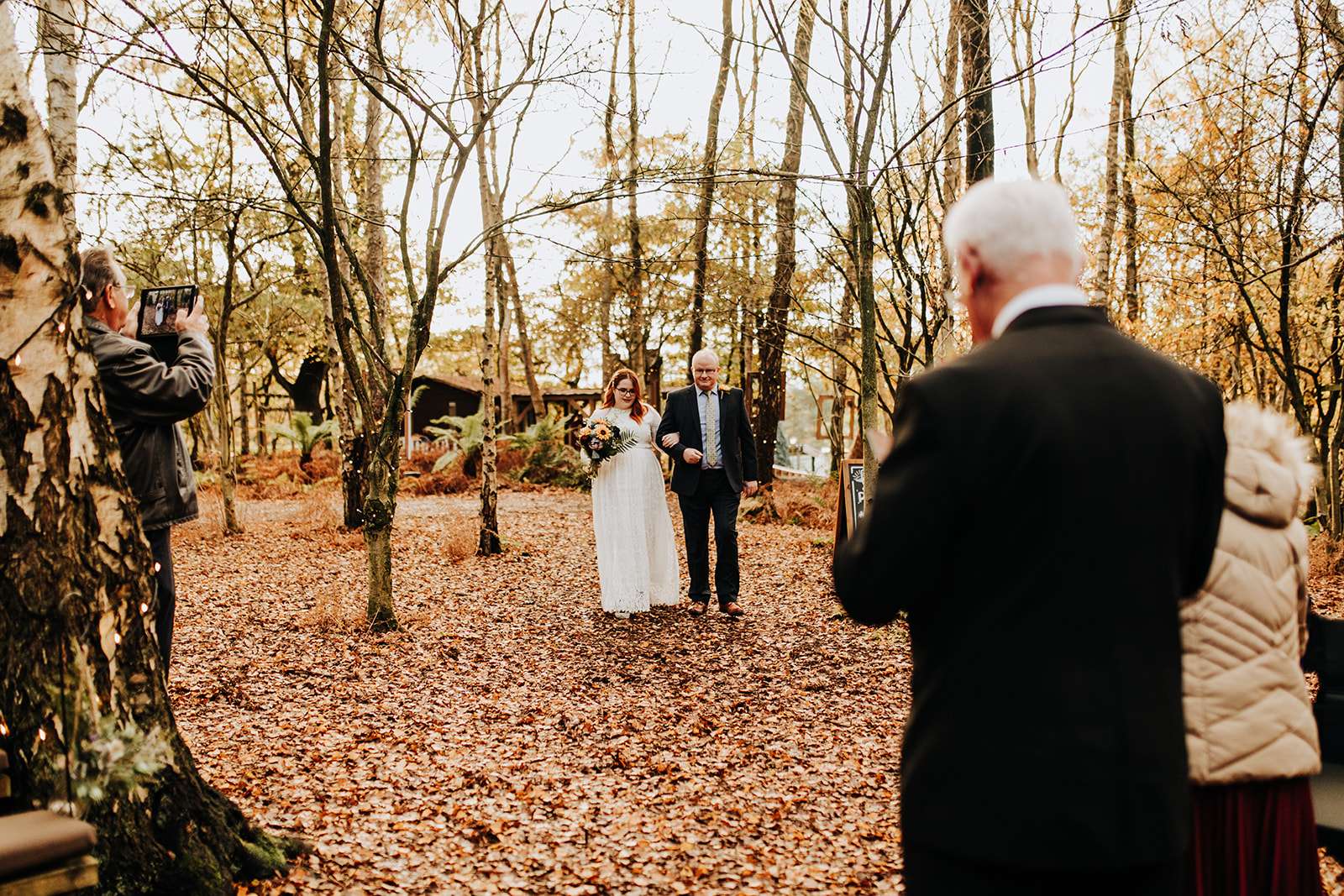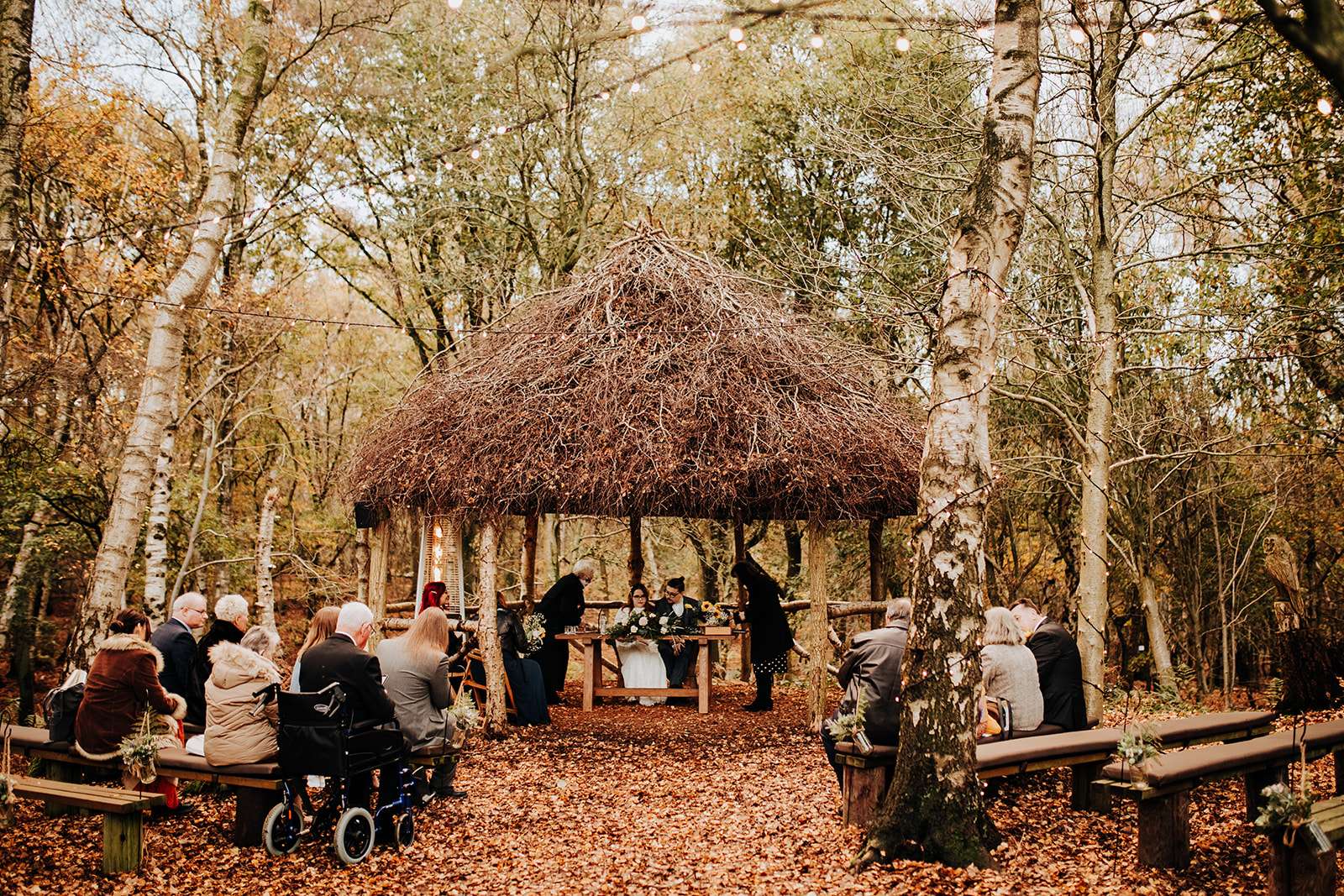 After finding this venue, their inspiration was really just the beautiful surroundings themselves. "Sunflowers are my favourite flowers so we definitely went with that vibe with the bouquet, my shoes and the guys' buttonholes", she continued. "Other than that, we didn't really plan a theme per say, we just wanted the day to be relaxed and fun and all about love, as cringe as that may sound."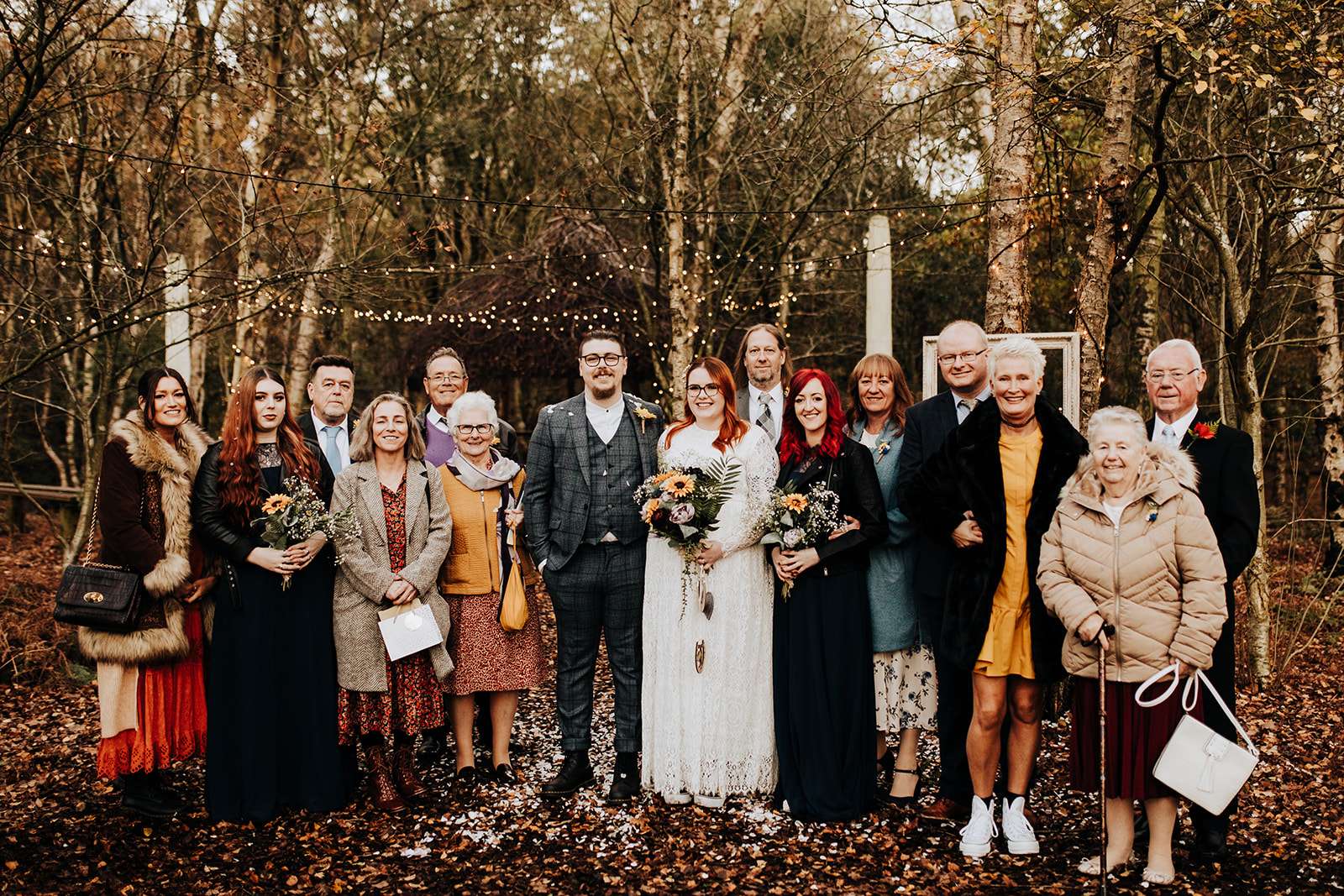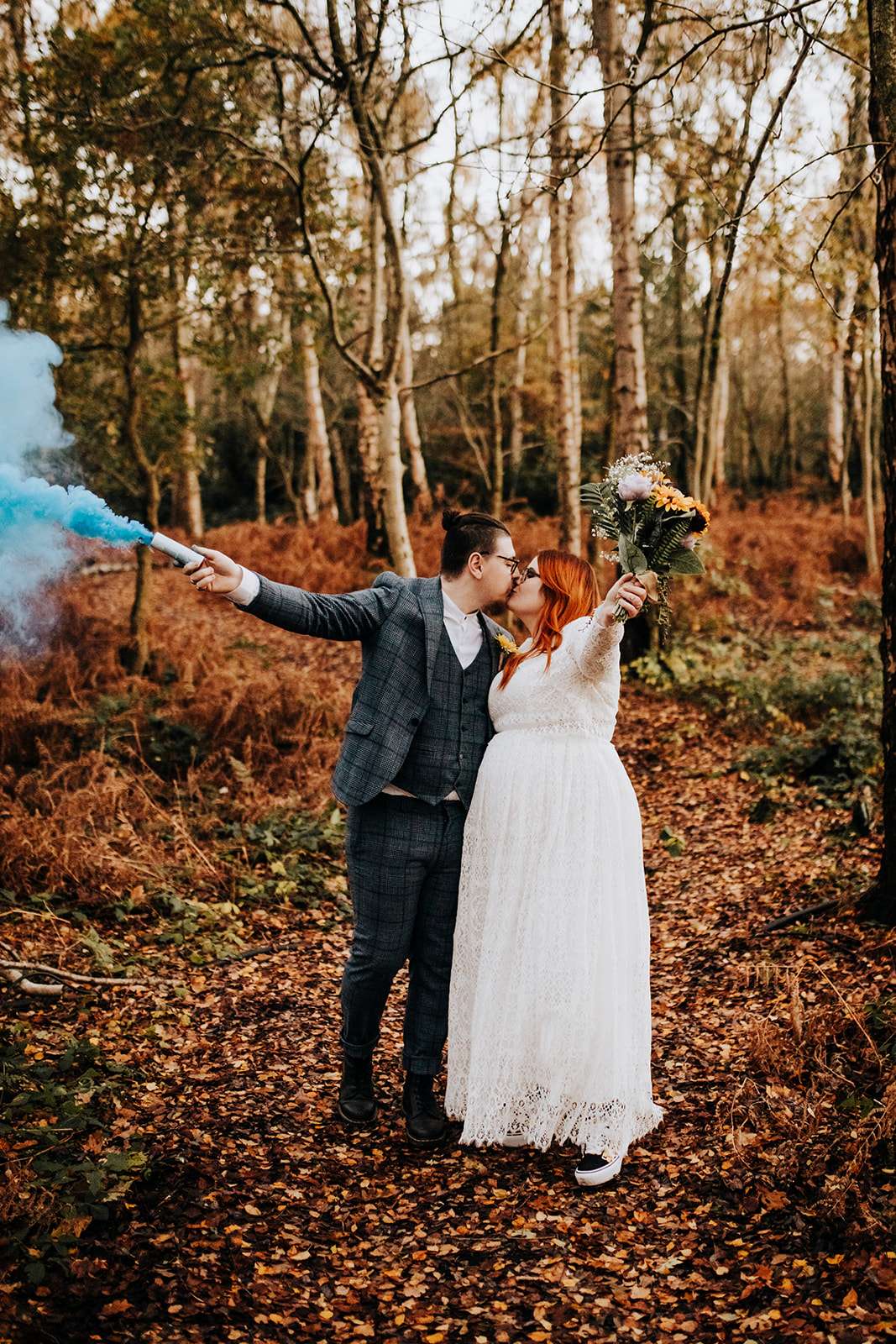 The ceremony took place at 4pm, as this was the only time they had available in such short notice. The couple arrived at the venue together and met the registrars who were both lovely and helped ease their nerves. "We stood under the cutest wooden hutch with fire heaters keeping us warm. Our family sat behind us on wooden benches amongst the trees and fairy lights. It felt so magical. Both of us were really nervous to speak in front of people, but we just focused on each other and got through the vows without a stutter in sight."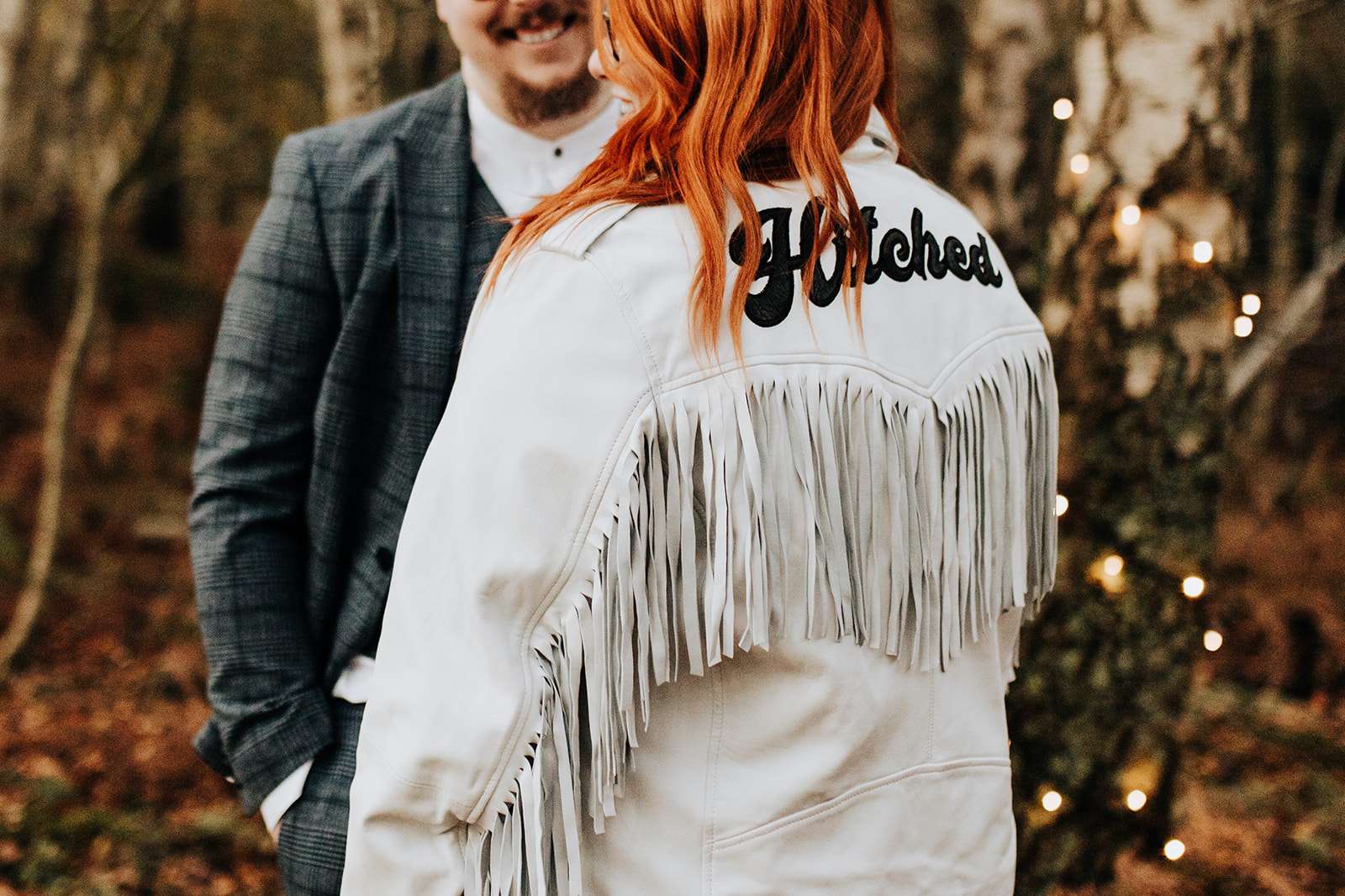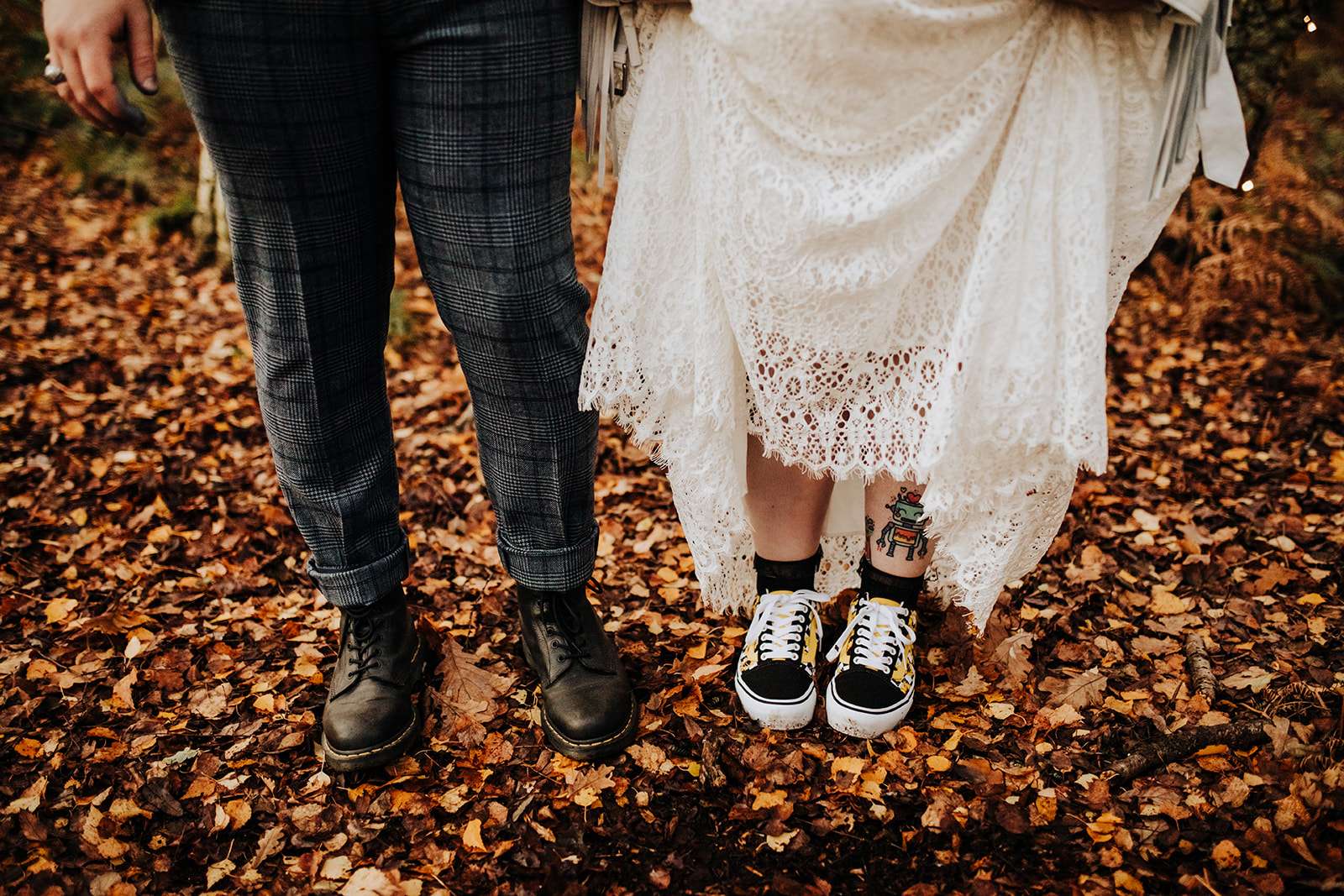 After the ceremony, they weren't allowed an actual reception due to the restrictions, so they served everyone hot chocolate, tea, beer and prosecco whilst everyone just chatted for a little while. The sun started to go down and all the twinkly lights in the woods light up. The whole afternoon felt completely magical.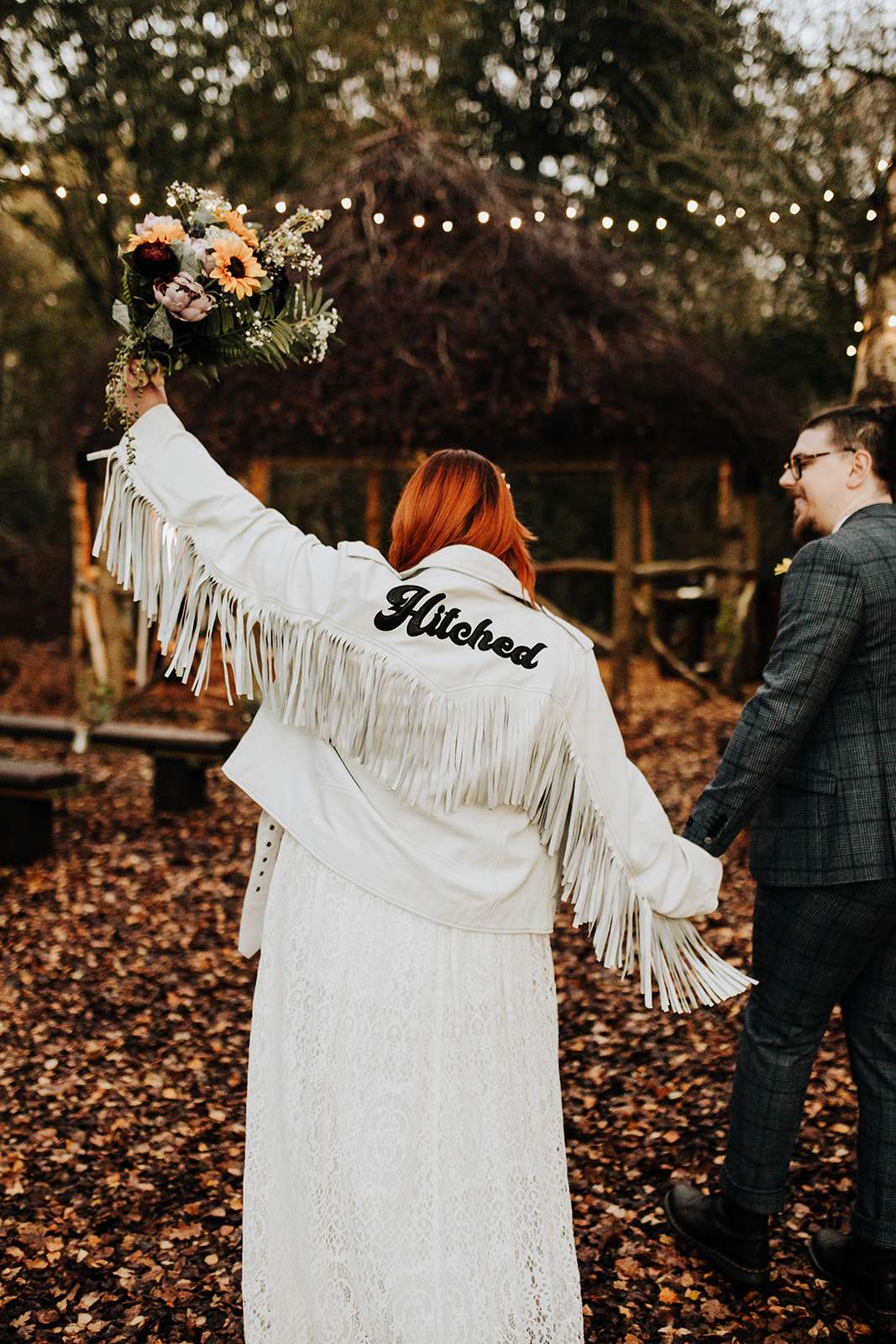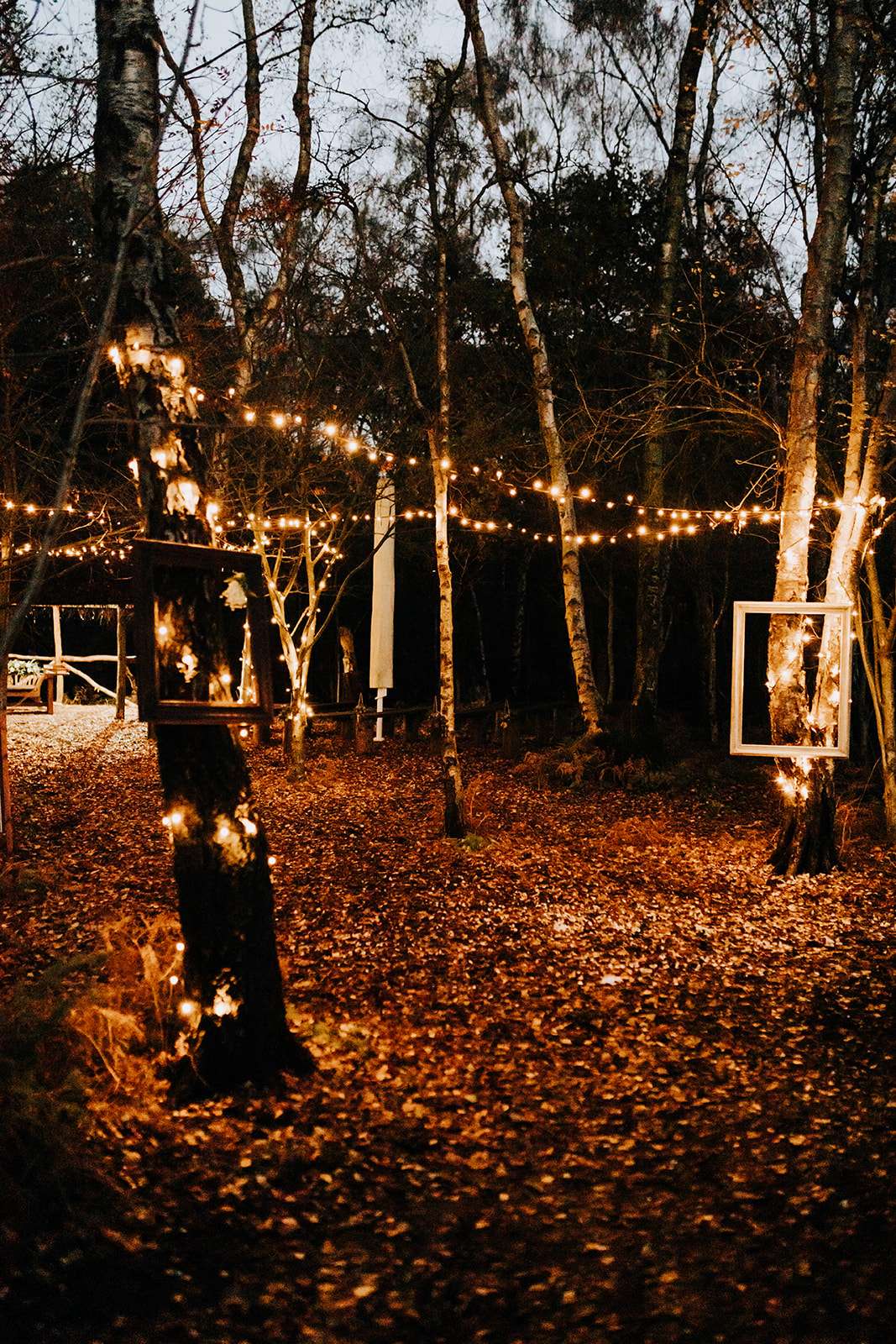 "We had been planning our wedding for almost two years when we had to postpone and then all our plans changed super quickly but it all worked out exactly how we believe it should have", Cara concluded. "Getting married during a global pandemic – we definitely won't forget it!