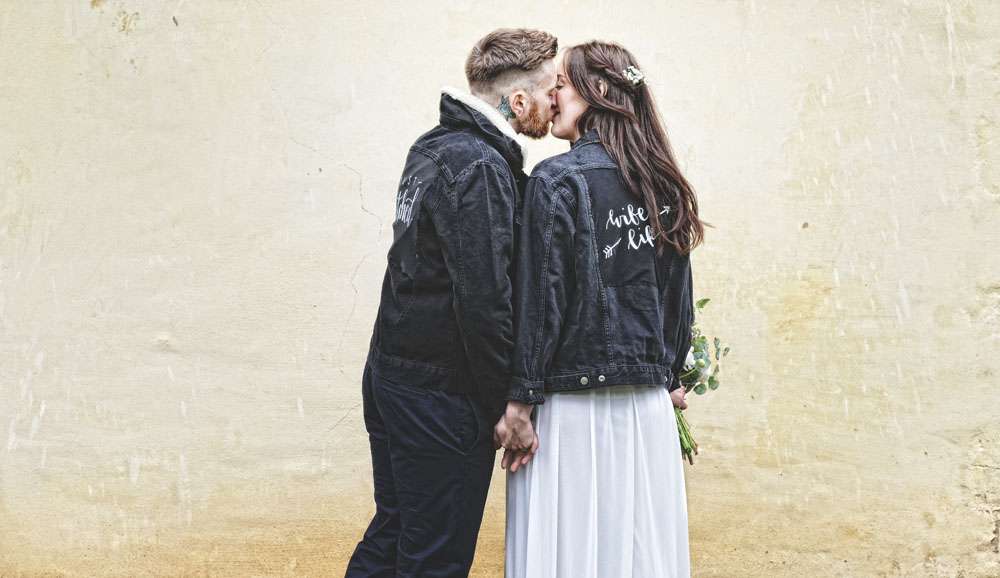 Holly and Robbie originally planned a big, vegan wedding for all their loved ones. They had nearly everything booked but as they were about to start IVF they decided the pressure was getting all too much and they cancelled. They then decided to elope instead and planned it all in less than a month!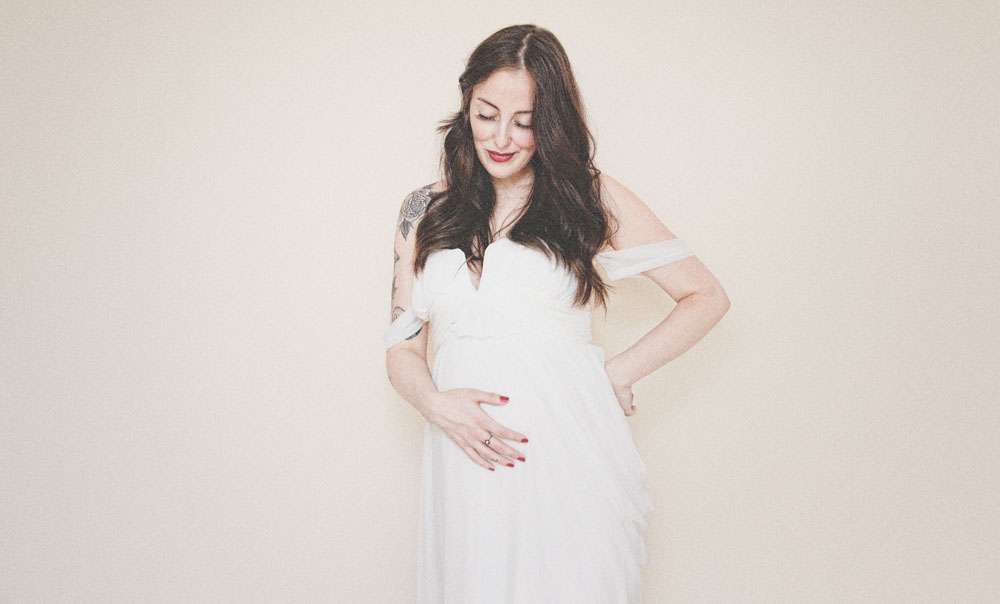 "Getting married was something we always dreamed about but after the buzz of just getting engaged wore off wedding planning became very stressful", they explained. "The barn we booked was absolutely beautiful and we are sad to see it go but we realised having a big wedding was not being true to ourselves. Along with all that, we were going through IVF which is a massive deal and we didn't want either of us dealing with the stress of chair covers and if grandma will eat a meal without meat on it!"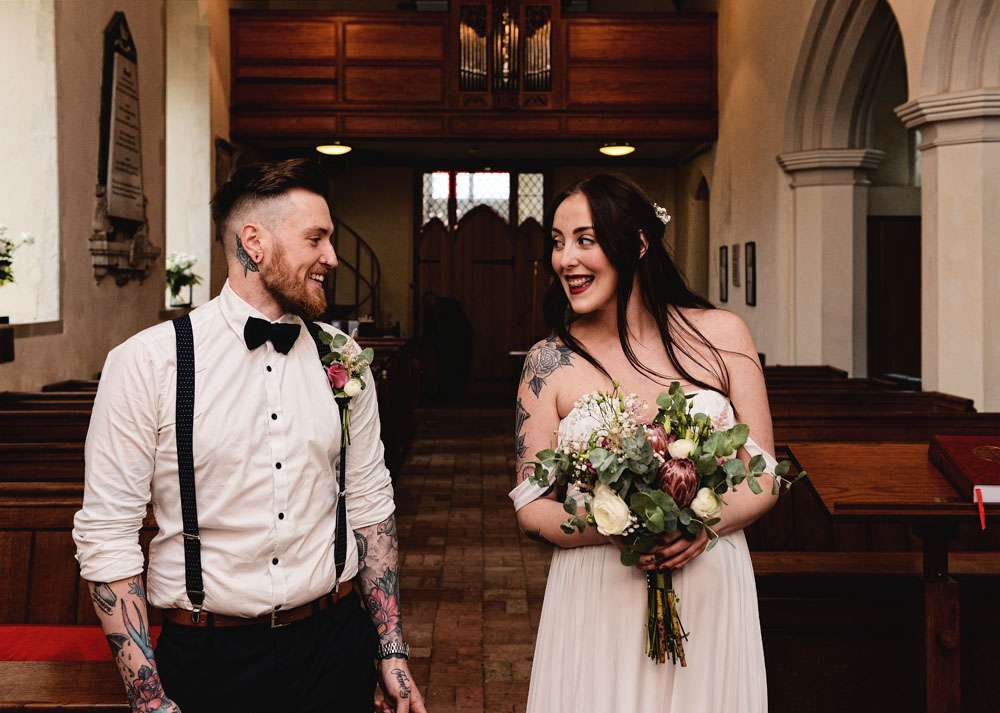 Instead they decided to have a little blessing and then to run off to Canada and the US to have big American road trip. In total they spent just £1250. The bride wore a dress from Boohoo, shoes from Primark and she painted her denim jacket herself.  They skipped the pro hair and make up artists, bought flowers from the market and drove themselves around all day!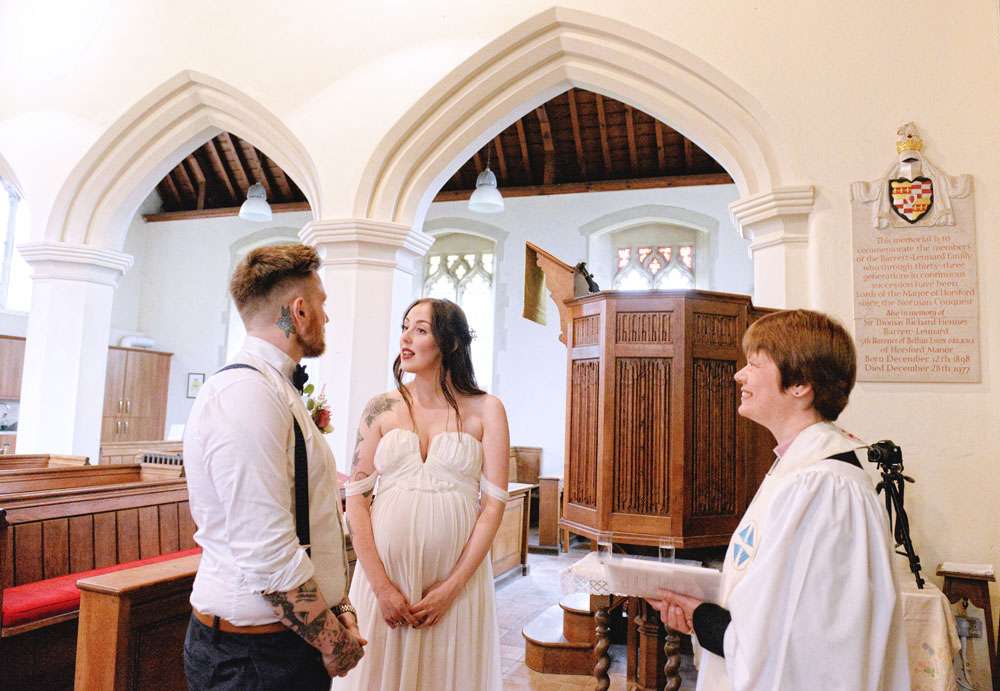 "We we're very lucky to have amazing support through our decision to elope. Our close friend bought the flowers and created my bouquet. Another wonderful talented friend gifted our cake and my denim jacket was bought by my mum as my 'something new'. Of course, at the time, I was super pregnant so I just searched for the biggest white maxi dress I could and that was the biggest steal at £18 as it was on sale too!"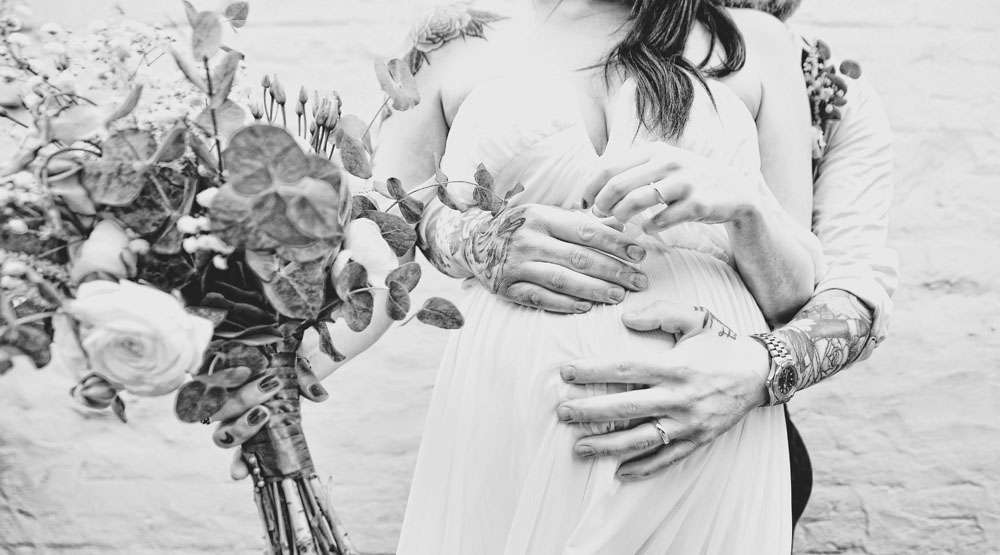 "Our wedding was casual, non-traditional, and for us", the bride continued. "The inspiration came from wanting to be a real family before baby Alaska arrived. We loved the idea of how romantic it would be to do this so intimately. I think a lot of couples are put off by the thought of eloping, mainly due to disappointing family. We had so many messages after saying how they wish they had or could do what we did. I think we are a rather alternative non-traditional couple in general and that showed through out the day."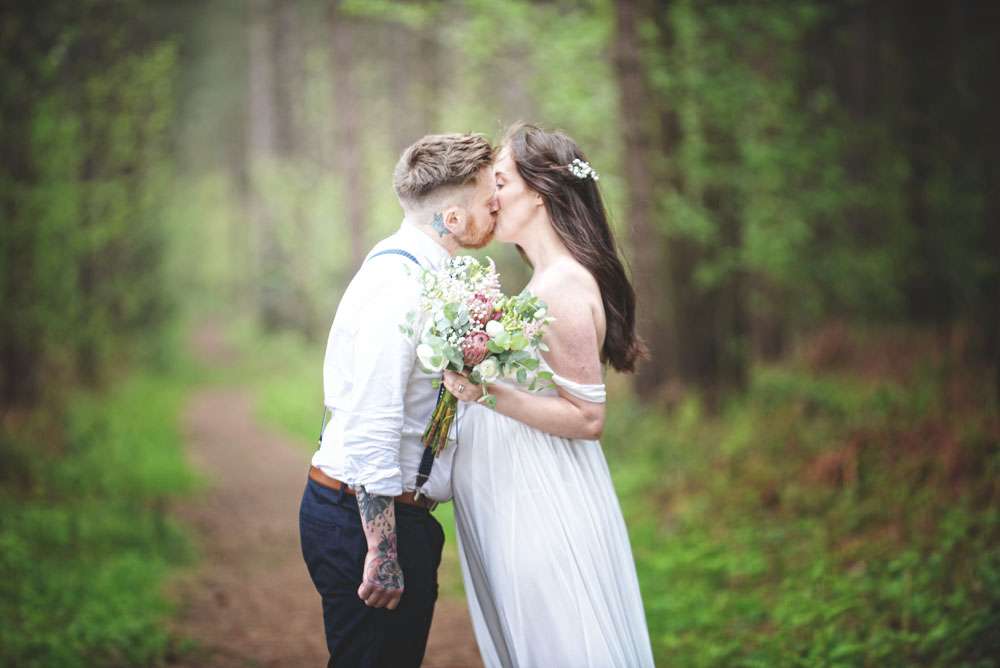 "The ceremony was very short and sweet. I walked up the aisle to a string quartet version of our favourite band, Underoath. Robbie's reading to me was Grow Old With You from The Wedding Singer. We laughed, we cried, we kissed then we danced back up the aisle hand in hand to Paramore. It was a perfect!"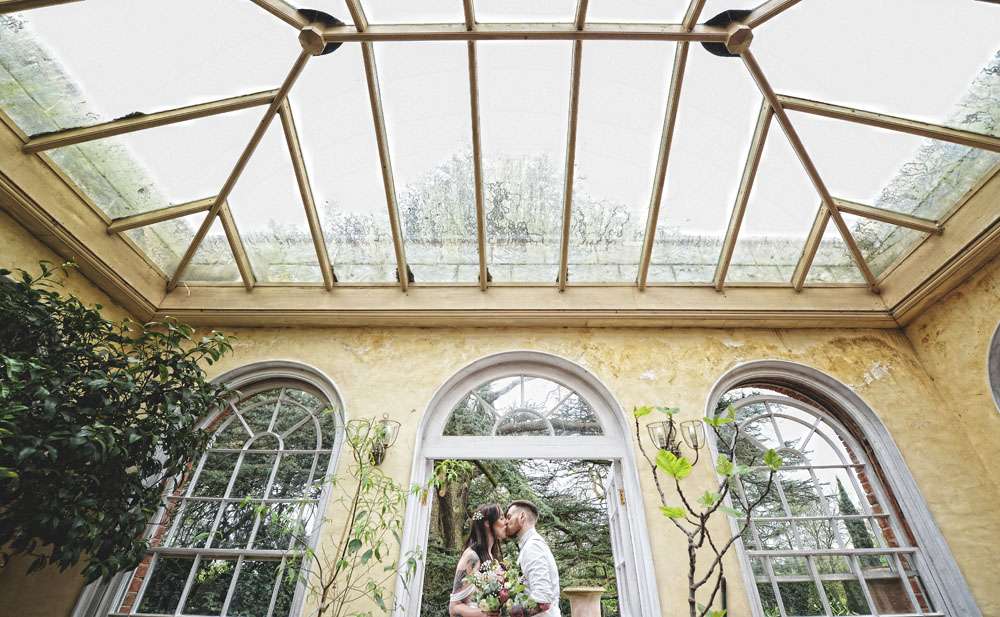 "I can honestly say I loved every part of the whole day, but a part that really sticks out is when we were taking photos in front of a giant wall when a guy came over and asked if we wanted a better background in his house! We laughed it off for fear of our lives, but we took him up on it and oh my god, he said he had a nice bush and he did not disappoint! We were lead into his garden and it was magical, a proper secret garden all that was missing was a unicorn!"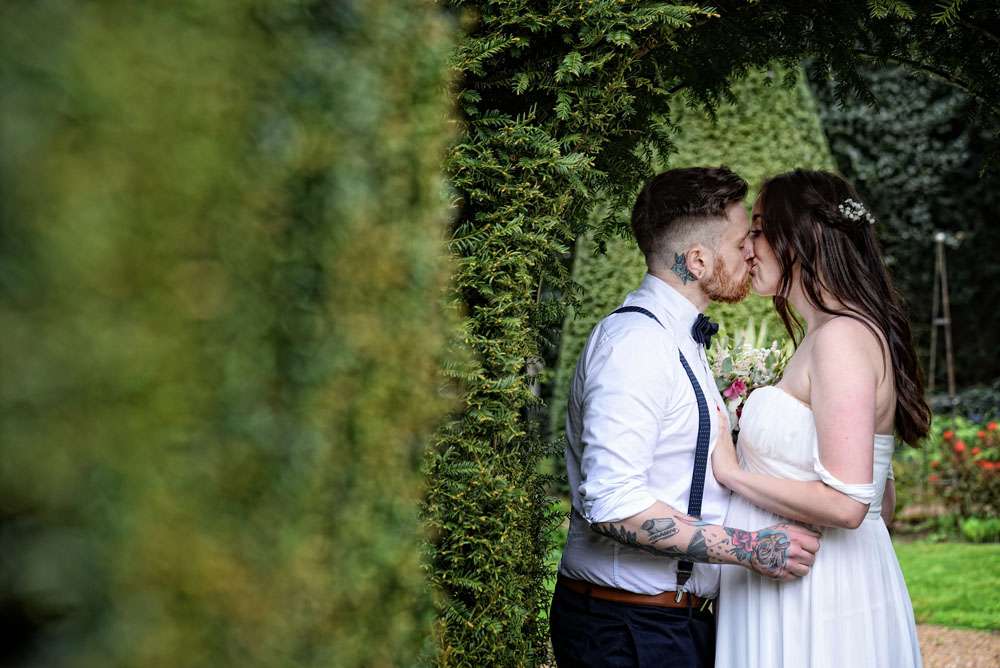 "The best part about wedding planning was knowing we were just planning for us", she concluded. "We had no one else to cater for, no big itinerary, it was just exactly what we wanted. It was a lot to do in a short amount of time (we planned it all in three weeks!) but it was a lot of fun."