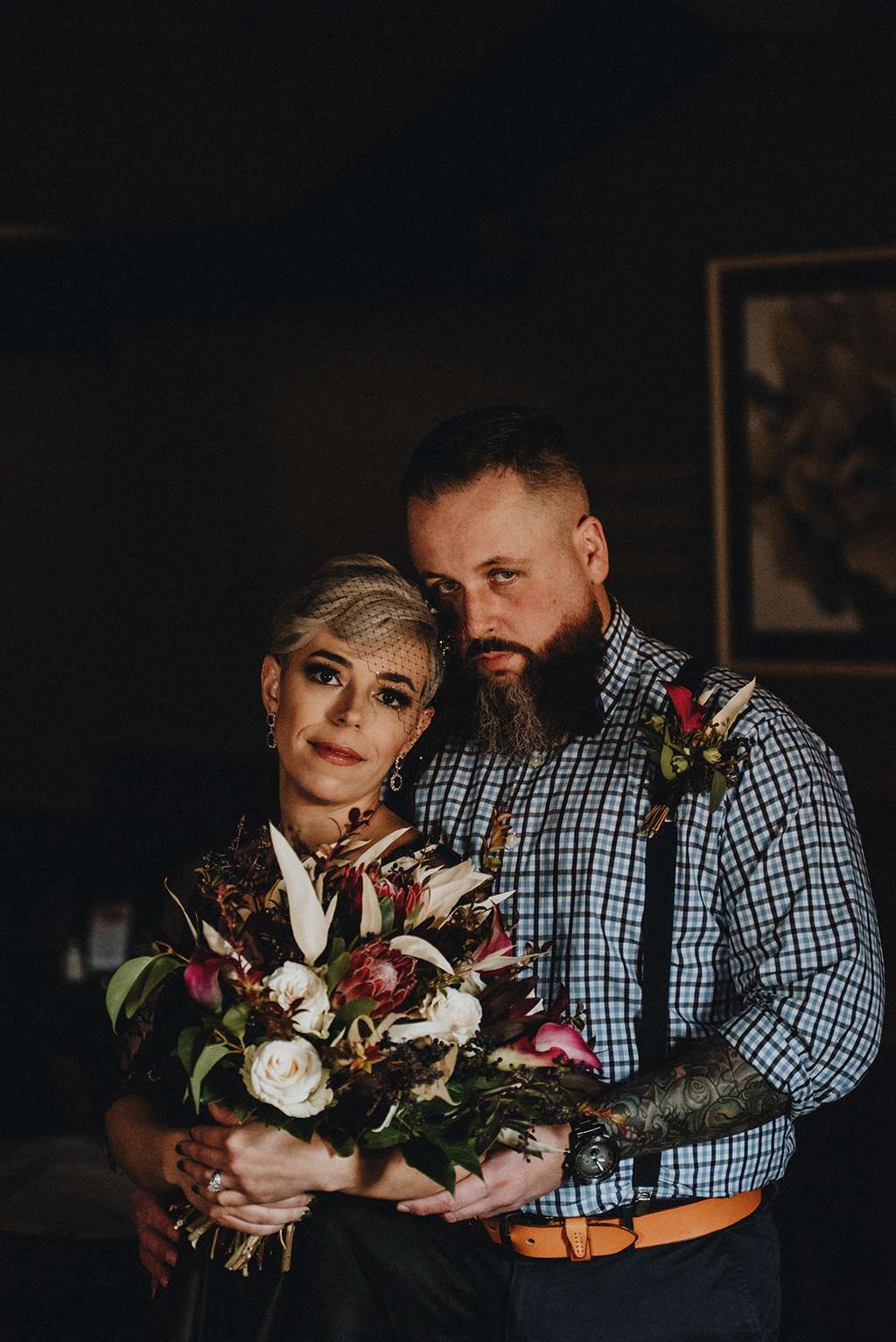 When Alicia and Vince were first married, there were too many other things going on in their lives that were stressors and made having an actual wedding impossible. Instead they eloped to Vegas for a quick ceremony. "We always planned to save and have a wedding but the timing was just never right and life became too busy," the bride told us.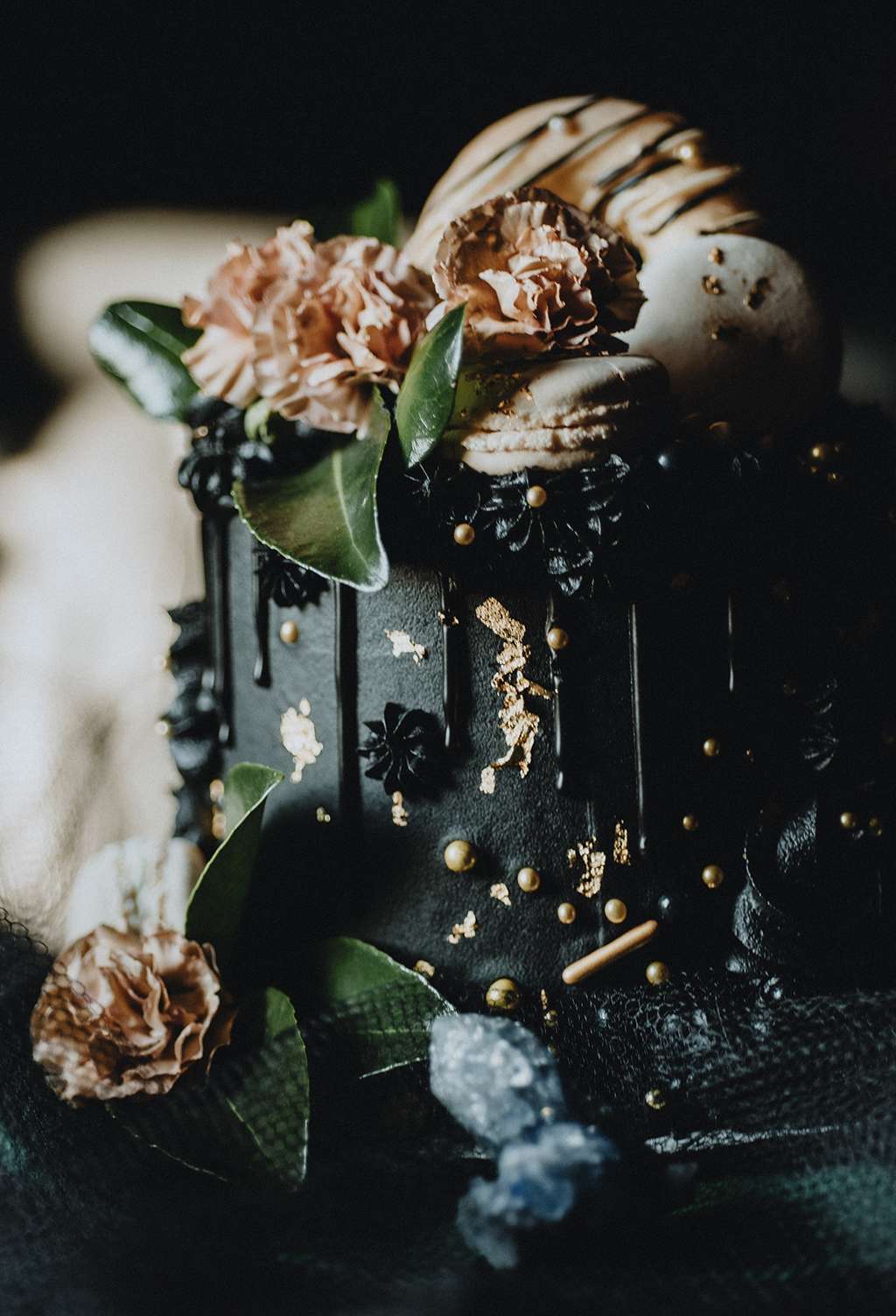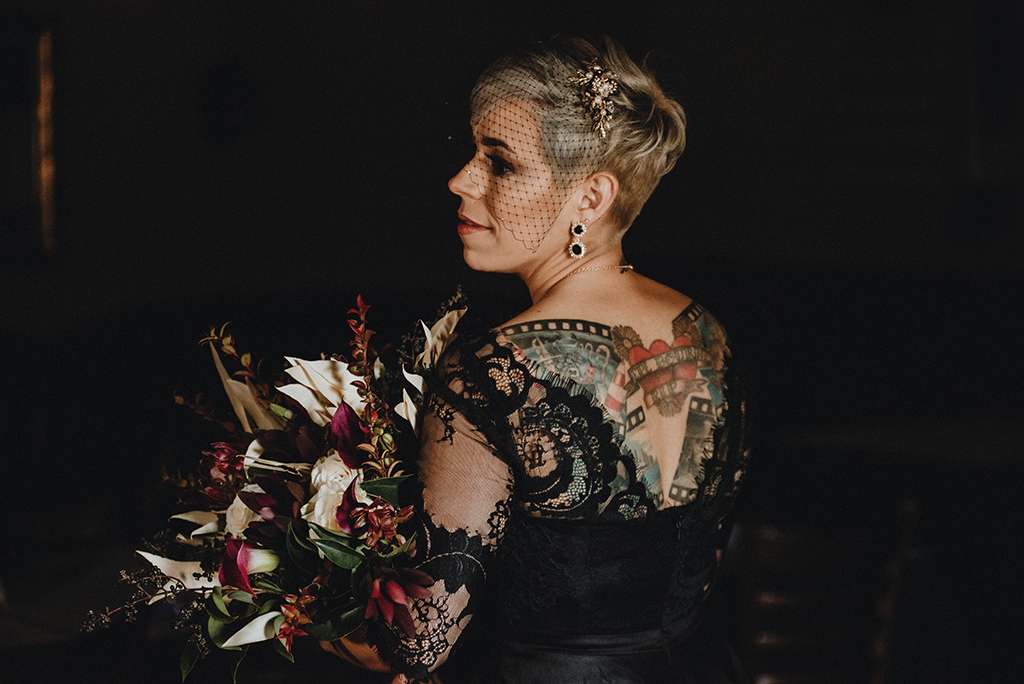 "When my husband and I celebrated our 10 year anniversary, we talked about the wedding we never had and how we would do things differently. We started floating around the idea of renewing our vows and what that would actually look like. I wanted to celebrate us, where we made it in our lives together as partners and ultimately have photos to document our union."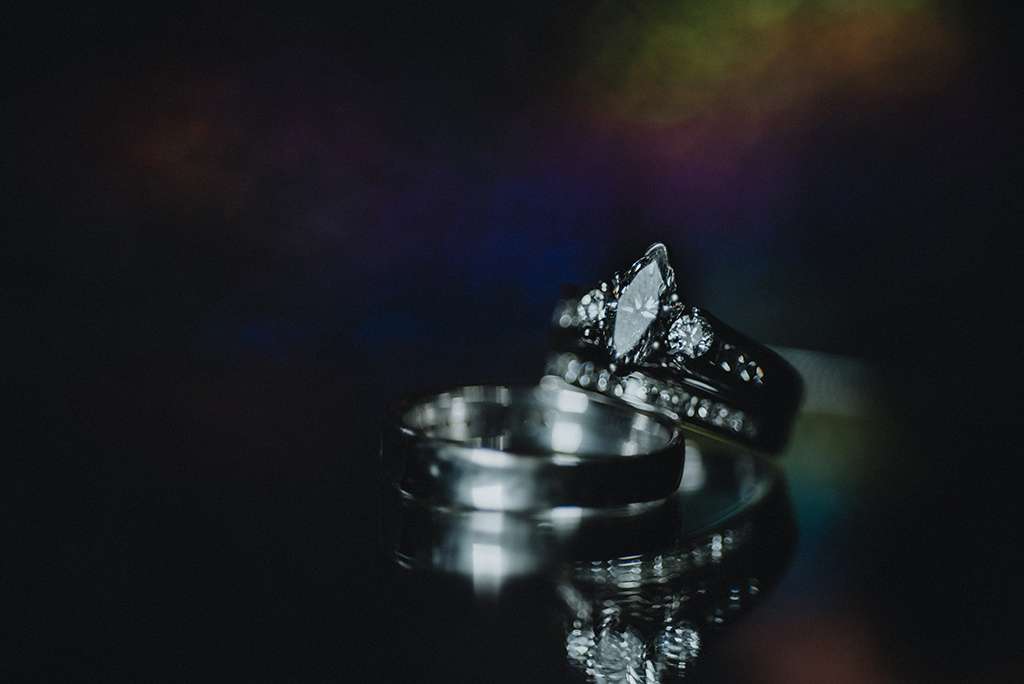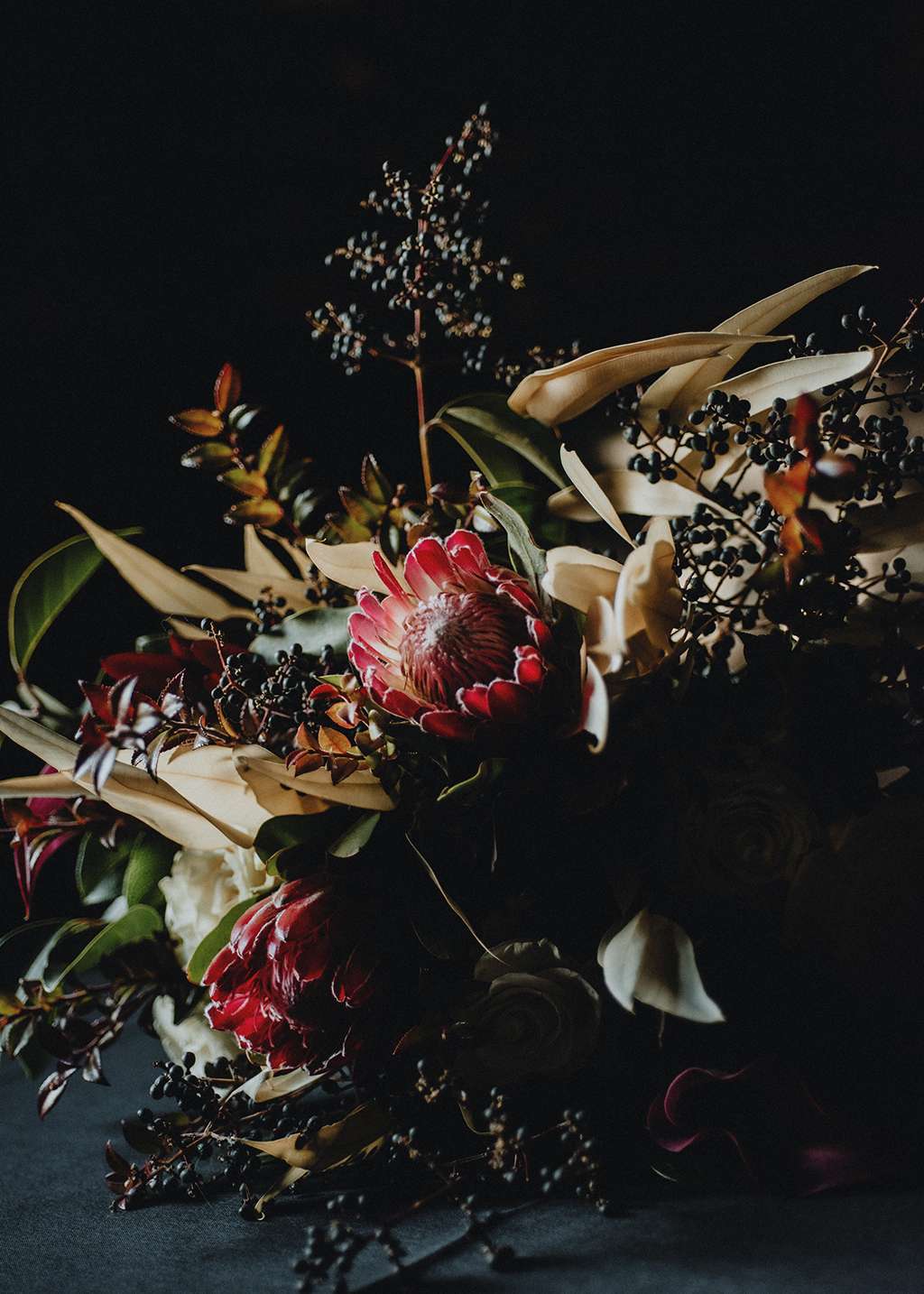 "Photos have always been a huge part of my life and I remember being a young girl sitting on the living room floor pouring through family photo albums regularly. Being a photographer now, I decided that the most important part of our renewal would be documenting our love. I wanted to mark our union with images that capture us as who we are today."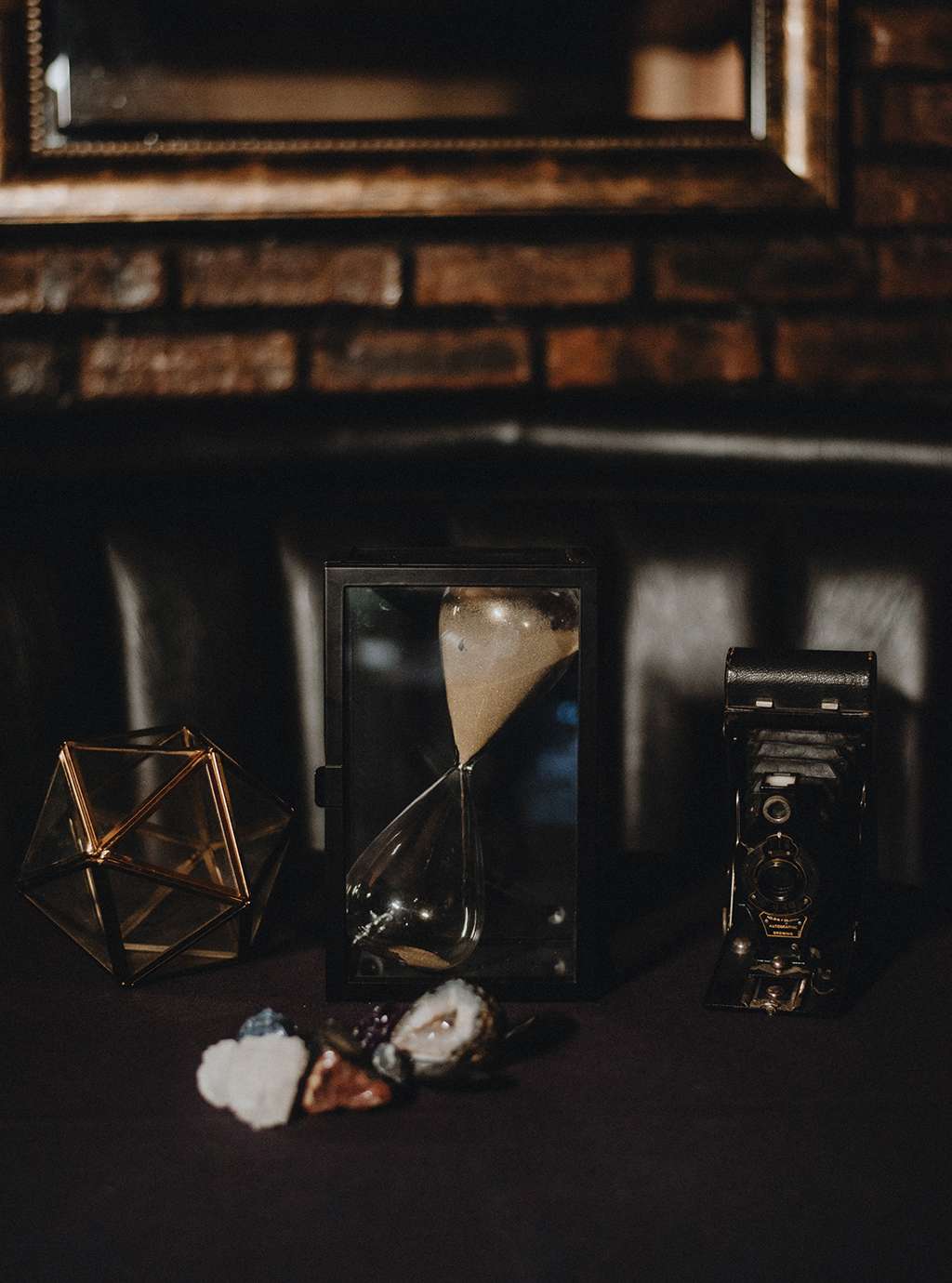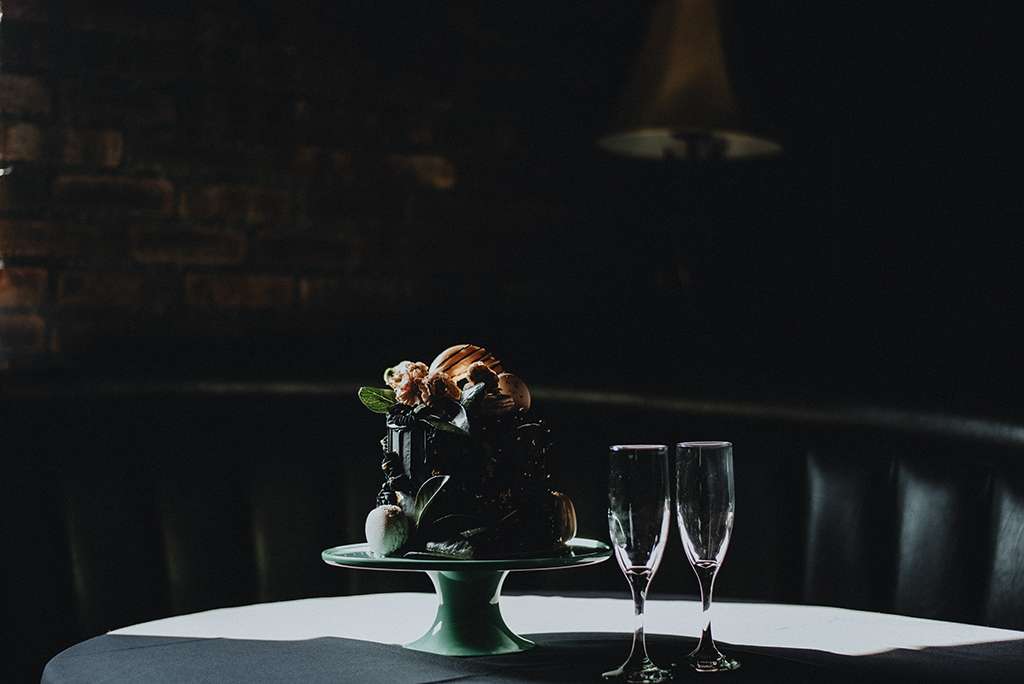 They gave themselves a deadline to have something planned for before their 11th anniversary. Originally they'd planned to do something outdoors, but as the weekend drew closer, it ended up being cold and everything was muddy from melting snow. The day before their celebration, they found a private restaurant that said they could use a private room in the morning before they opened to the public. On the morning of, Alicia headed off to get her hair and makeup done, before getting changed in the bathroom stall at the restaurant. She chose a black dress, as she feels comfortable in black in her day-to-day life, so it was a no brainer for her.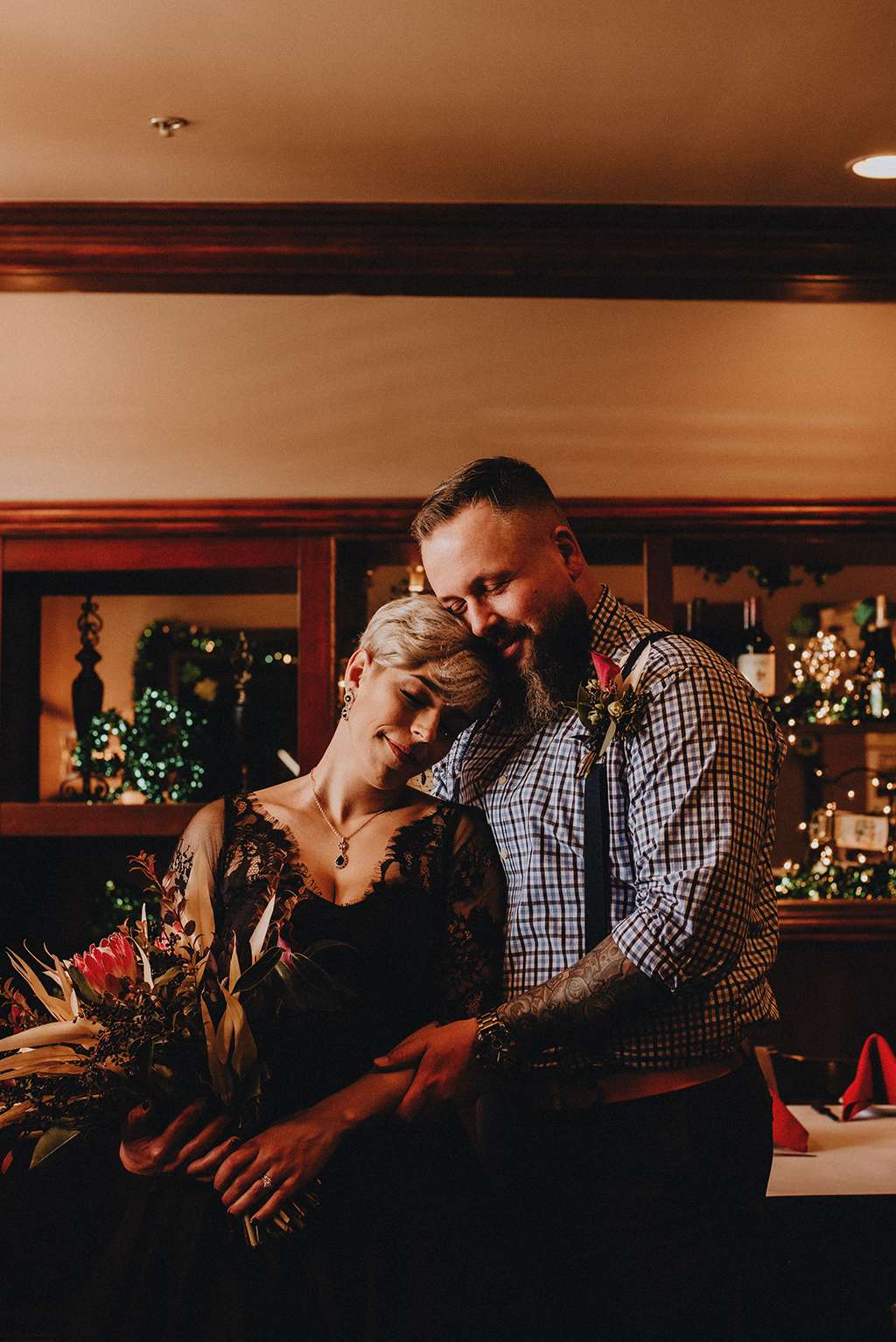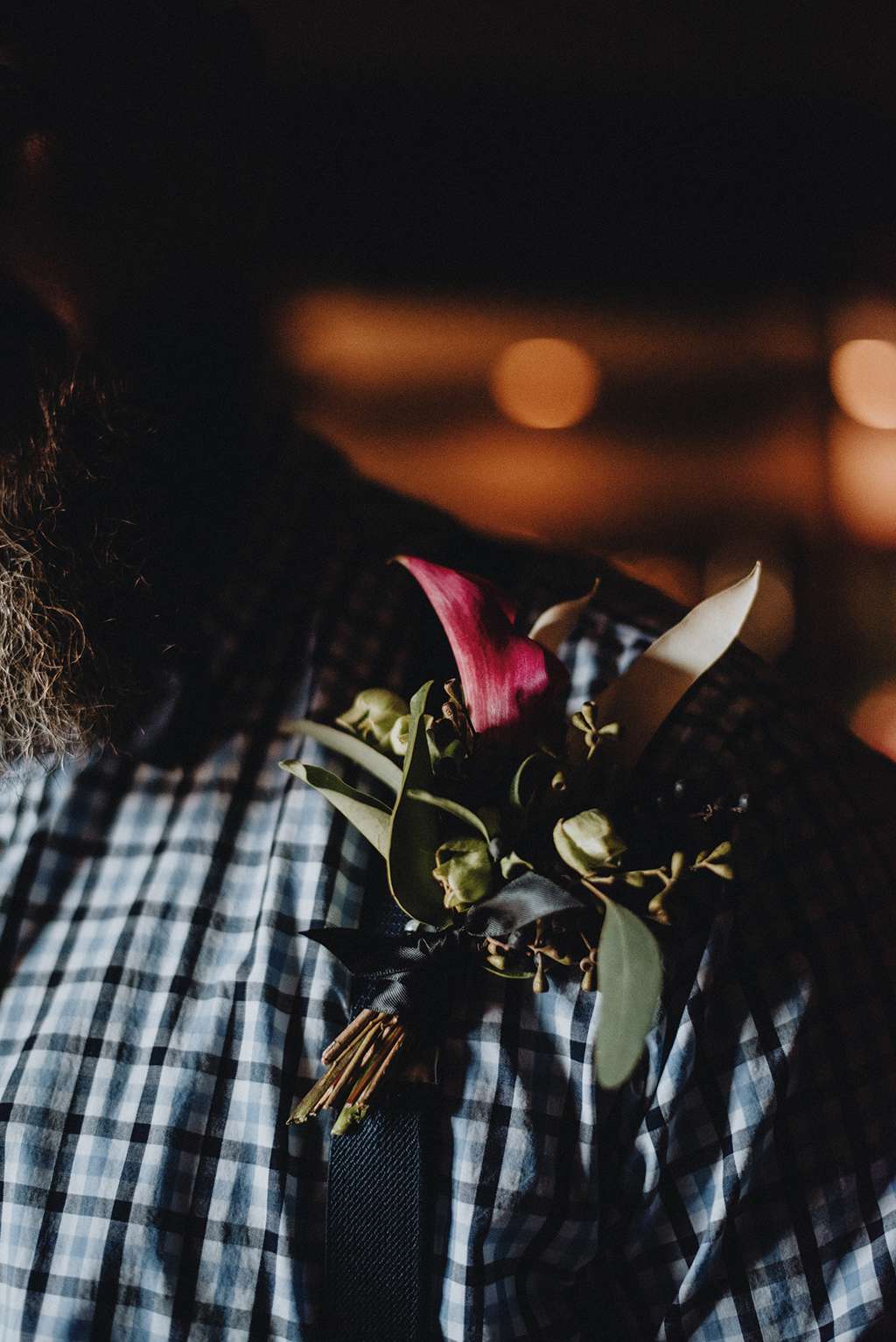 For the rest of the planning, they left it to photographer Jana to arrange the details. She commissioned two artists to create the flowers and cake in fitting with their brief of dark, moody, Old Hollywood glam, to add a further sense of occasion to the day. And a celebration without cake is just a meeting, after all!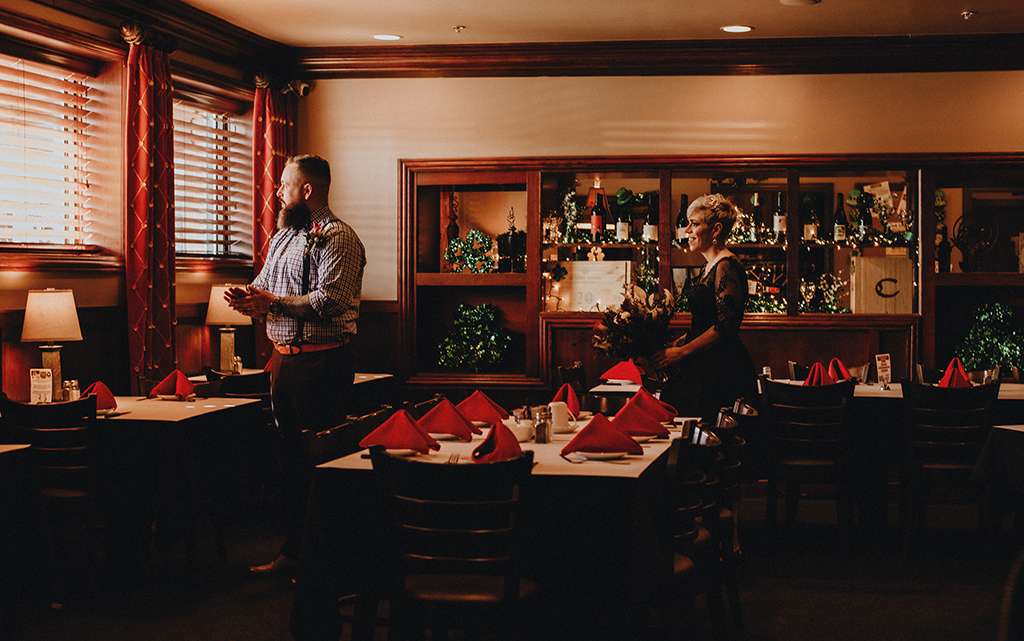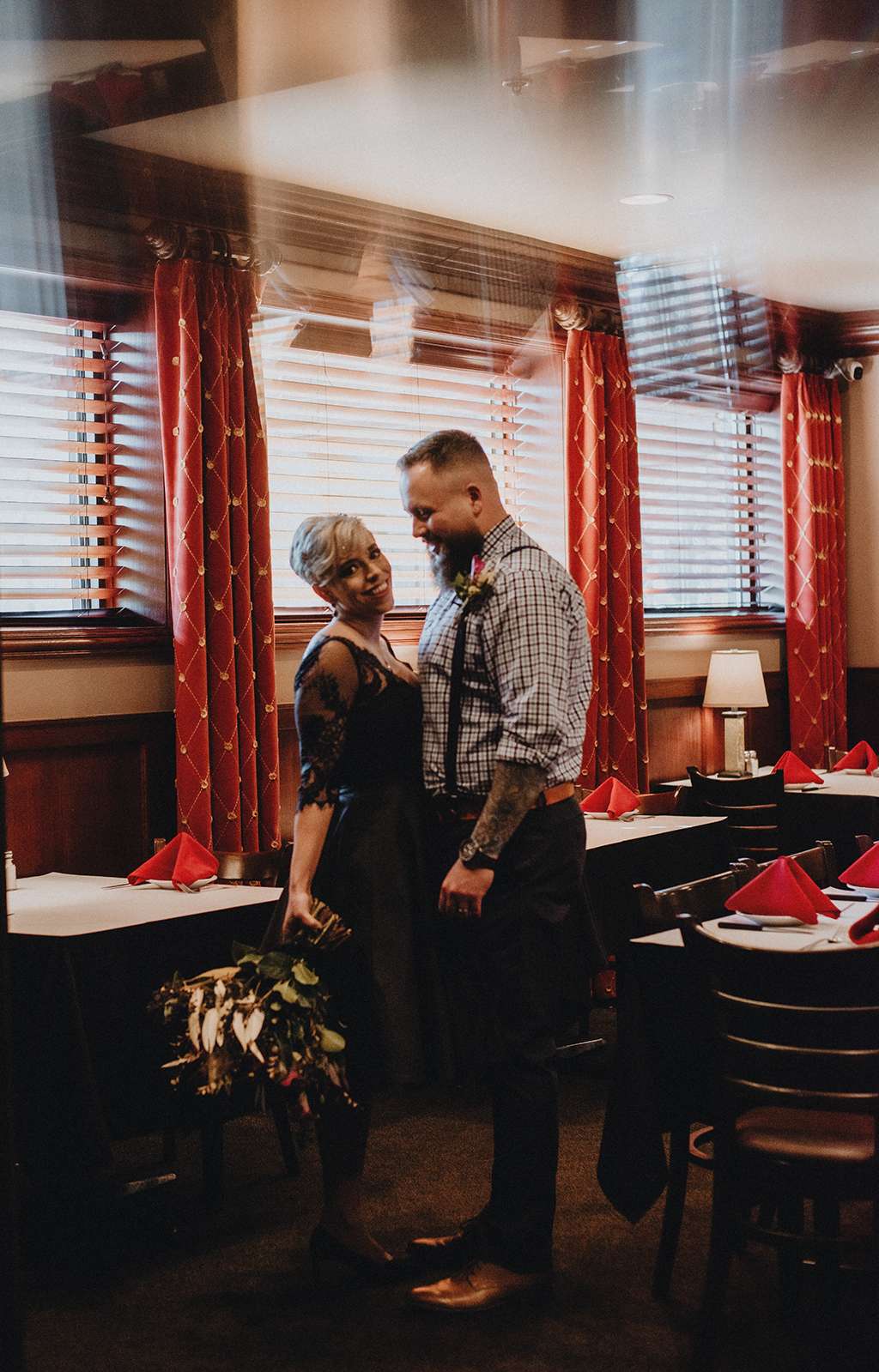 "My husband and I have been together for so long, I was surprised to see him nervous while he was getting ready. Usually I am the wreck and freaking out about being late. Vince has always written me love notes throughout our relationship. When we discussed writing vows he told me he was just going to wing it which also surprised me and made me laugh. It felt like a bit of role reversal from when we first were married. This made me realise that we have grown so much and have rubbed off on each other. We are partners in life, best friends, and I can't imagine my life without him."
"Seeing the look on his face when he saw me for the first time that day was priceless. He had tears in his eyes and when he pulled me in for a kiss, he made me feel like the only woman in the world. I will forever remember our celebration and look back and chuckle at our elopement. Both days marked the same union but I can see clearly where we started and where we came to be."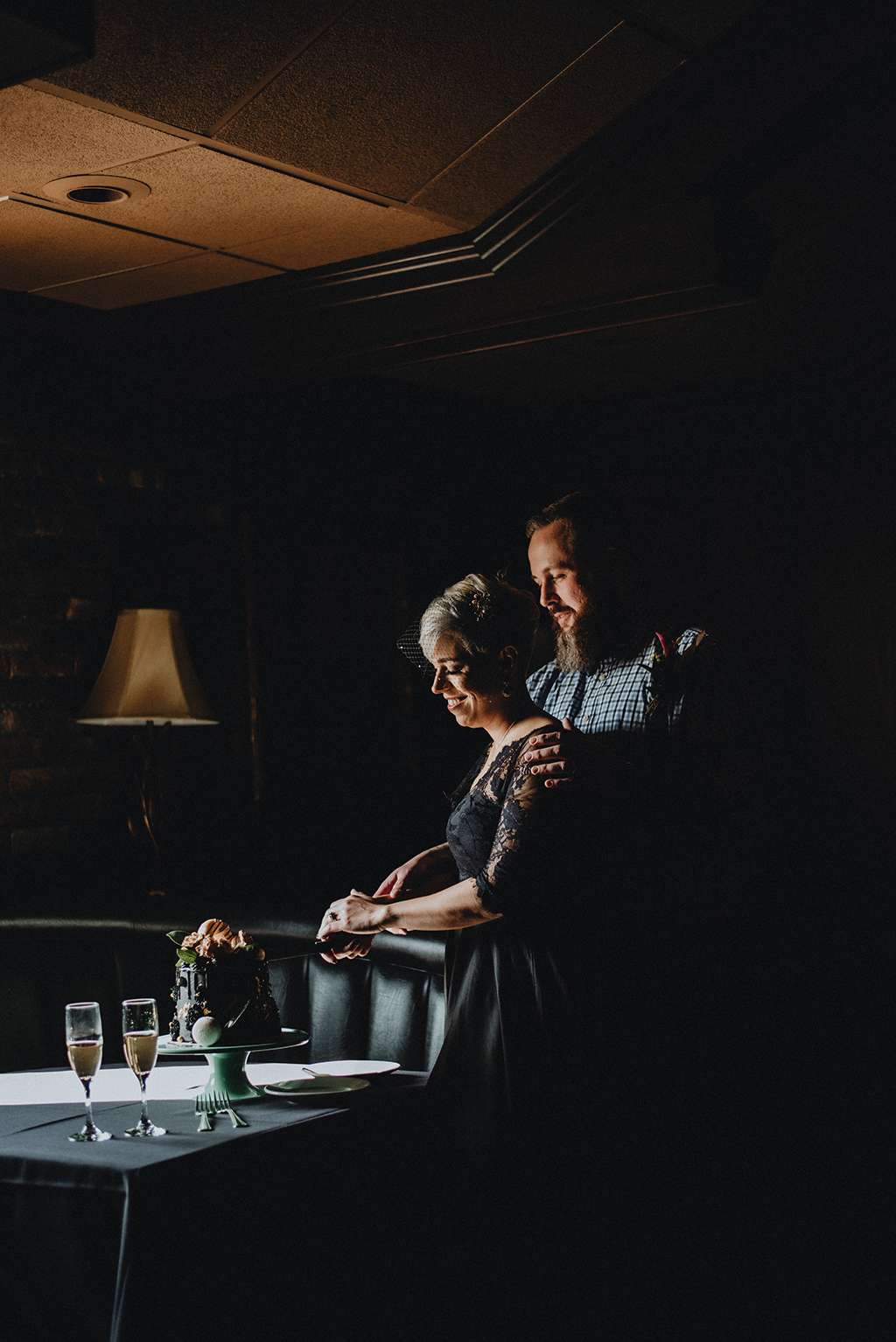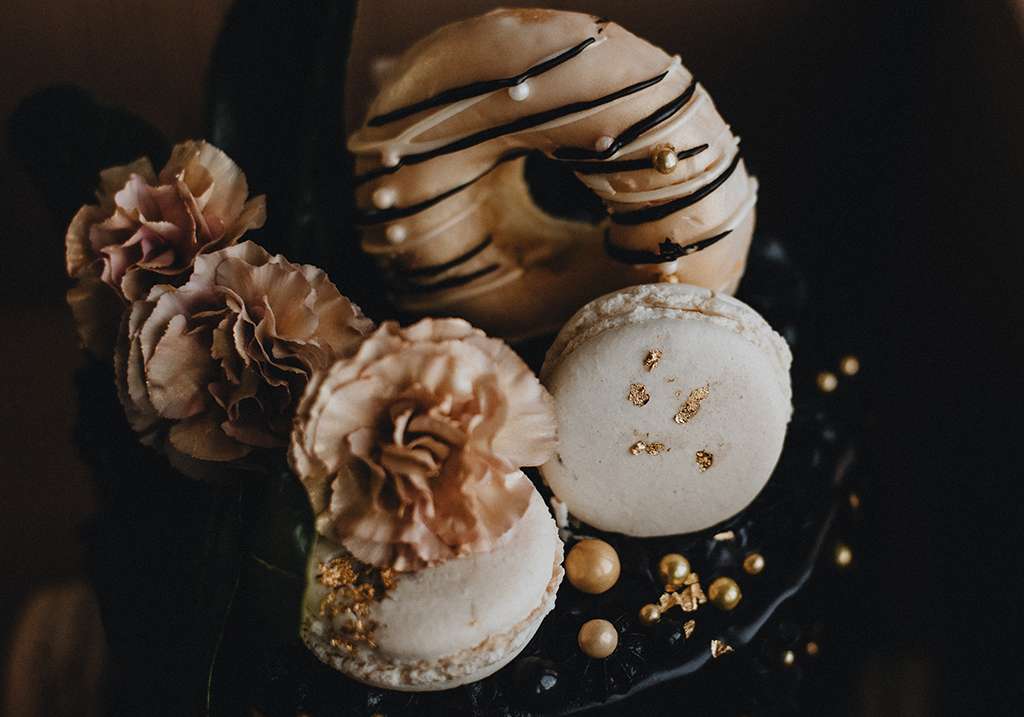 I spent so much time when we were first engaged worrying about my family and friends, it actually made having a wedding impossible. It took a little bit of growing up to realise I didn't need to have a wedding. Instead we could celebrate our love with pictures that will last a lifetime and that my kids can look back on and see who their parents were."