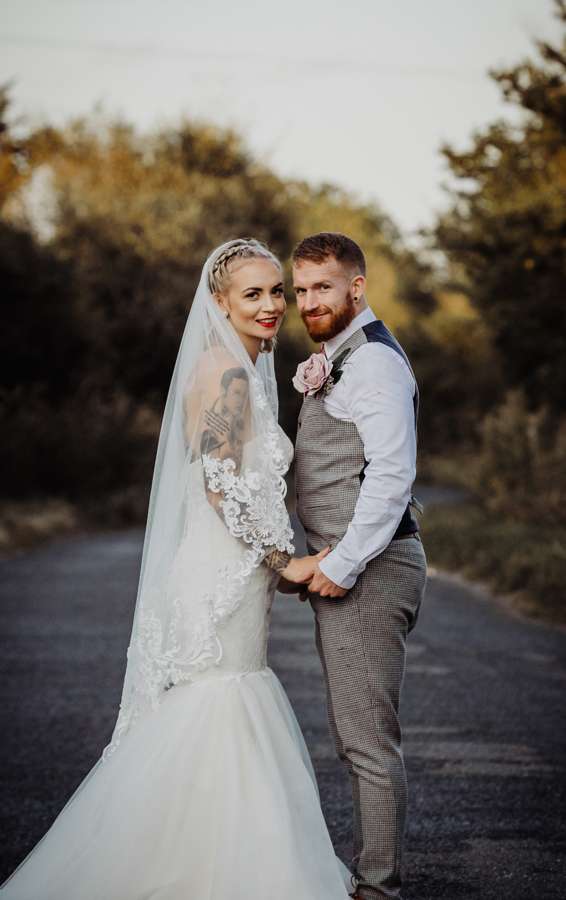 As parents themselves, Arron and Casey based their wedding around how they felt when they took their kids to other peoples weddings. "I wanted everyone to feel comfortable," the bride explained. "It didn't matter to us if children were running around crazy, in fact we put everything into making it the sort of atmosphere that our friends and family would want to bring their children along to."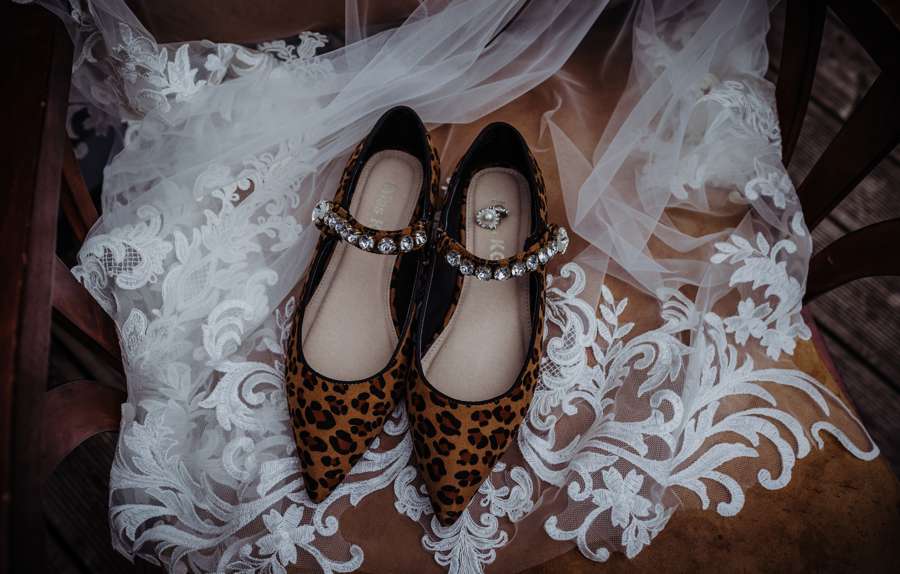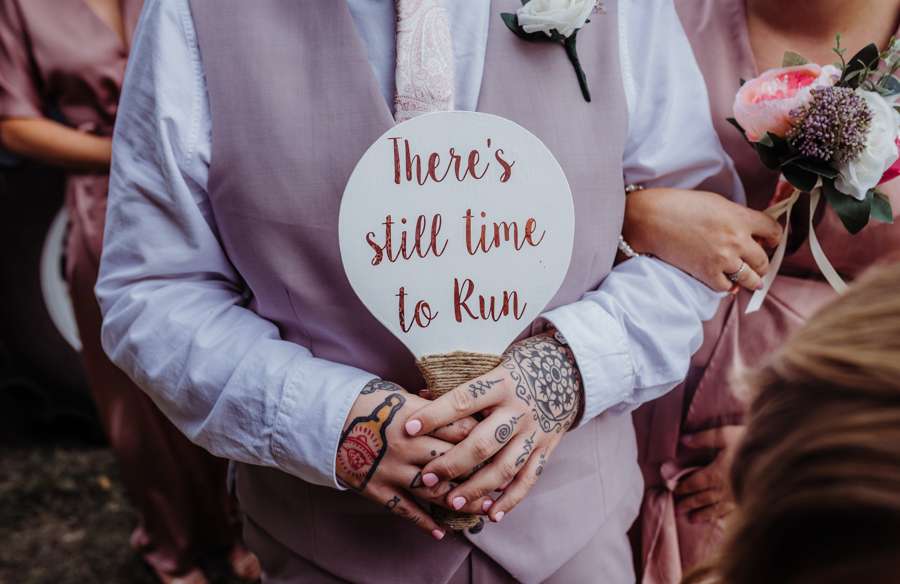 A series of unfortunate events with their original reception venue meant that, with just three weeks before the big day, the couple's bridal party rallied around to find them a place to party – a disused cow-shed on a very much working farm wouldn't be everyone's cup of tea, but Arron and Casey didn't let that perturb them!
"It was hard work organising everything but we wouldn't change a thing," explained Casey. "I threw my all into DIY-ing decorations – the table plan, centrepieces, I filled the whole barn and marquee with stuff I'd made – and people still talk about our wedding a year later."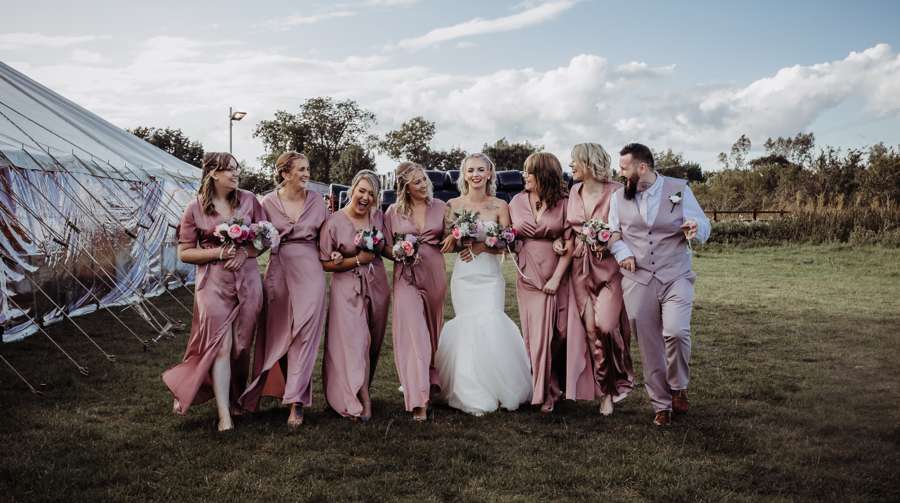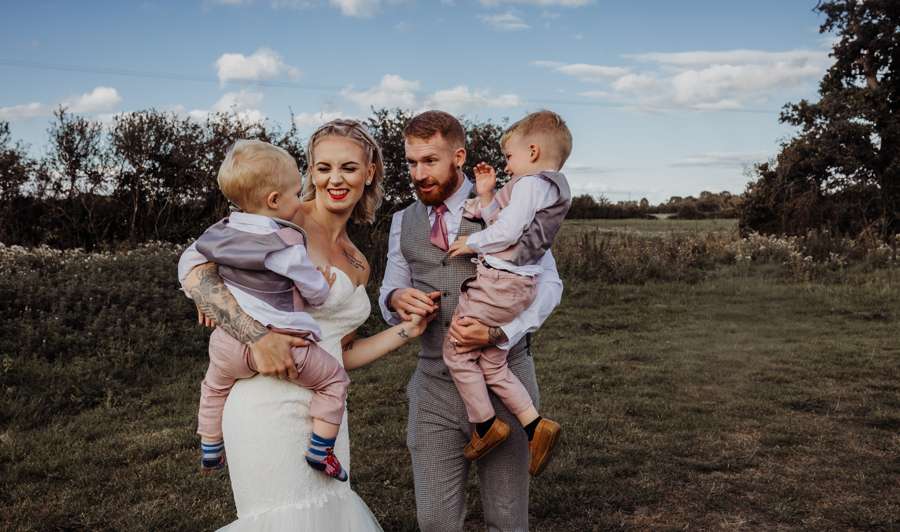 Casey wore a dramatic fishtail gown from Banbury Bridal, with leopard print Kurt Geiger shoes and ASOS jewellery. Arron was also in ASOS, and the bridesman managed to find a shade of pink nail varnish to complement the bridesmaids' Boohoo dresses perfectly! "Pink was our loose theme," Casey continued, "but ultimately I just collected together a bunch of stuff that I envisioned having on my wedding day and hoped it would all work together!"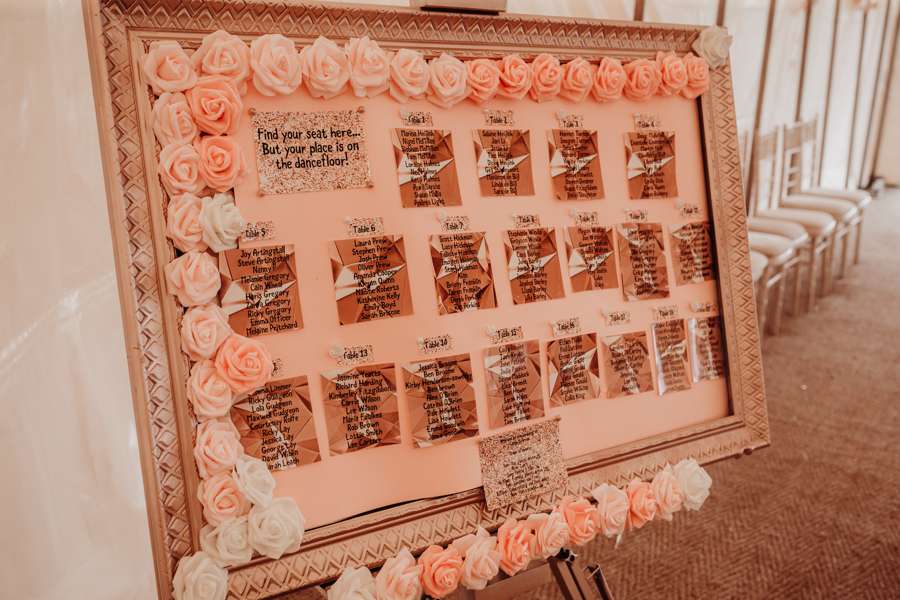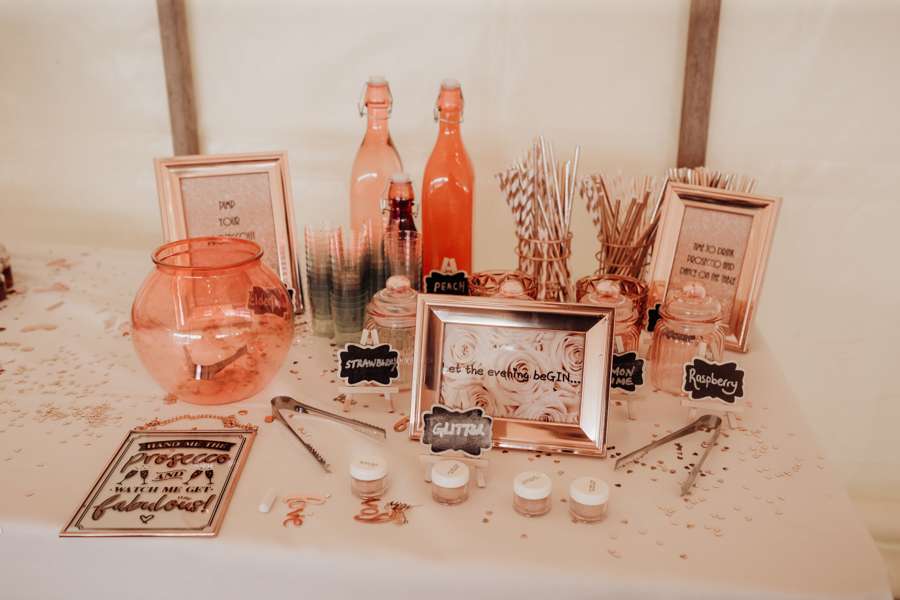 Their ceremony, held in the aforementioned disused cow-shed, was performed by Lynn Tierney, who crafted them a personalised celebration of their love. They included a sand ceremony, which their son could also take part in. They moved onto a marquee on the same farm after for a hog-roast reception and dancing the night away.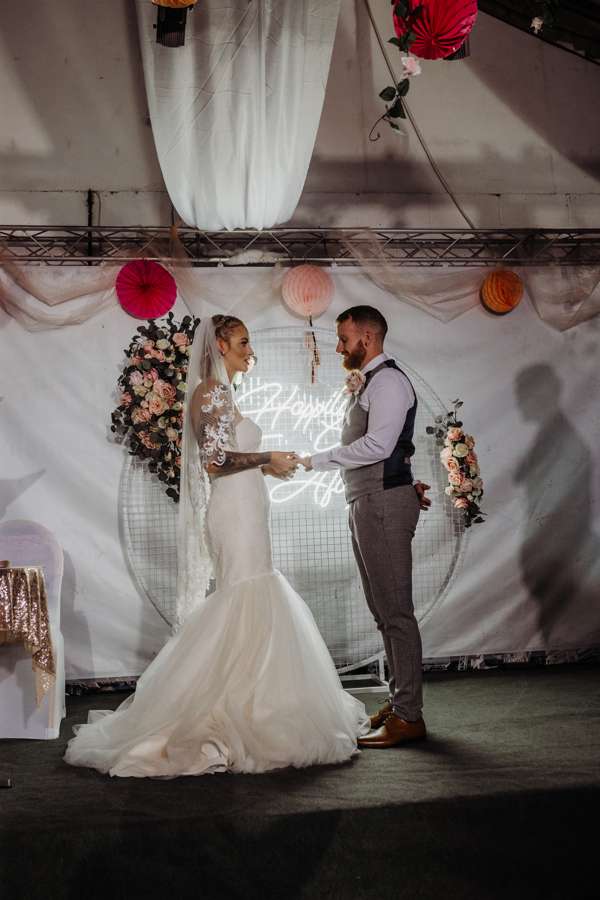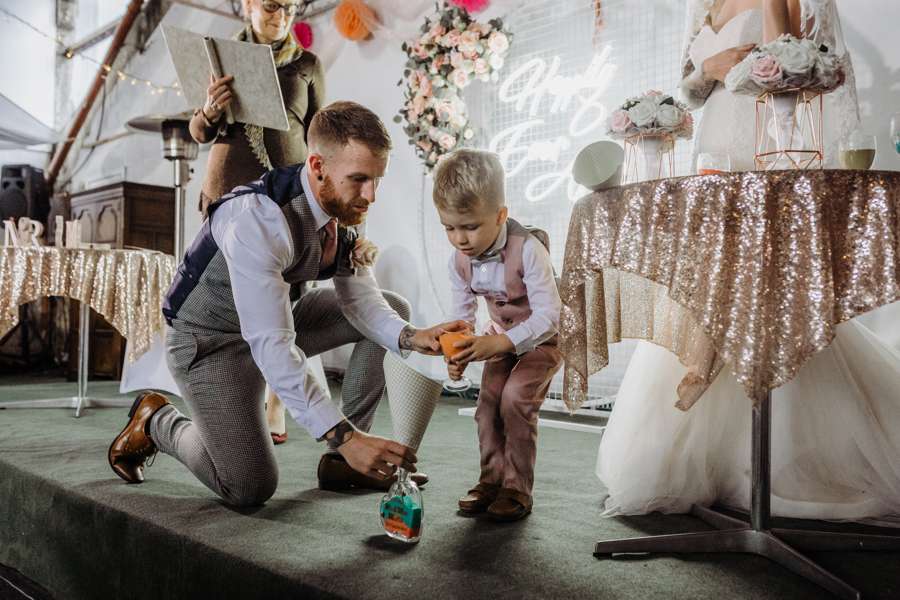 The biggest expense in their £10,000 budget was the marquee hire – especially painful as it wasn't something they'd originally factored in. They were able to cut costs by asking people to BYOB, and the unique wedding venue meant they didn't have to pay corkage, which helped with the shortfall.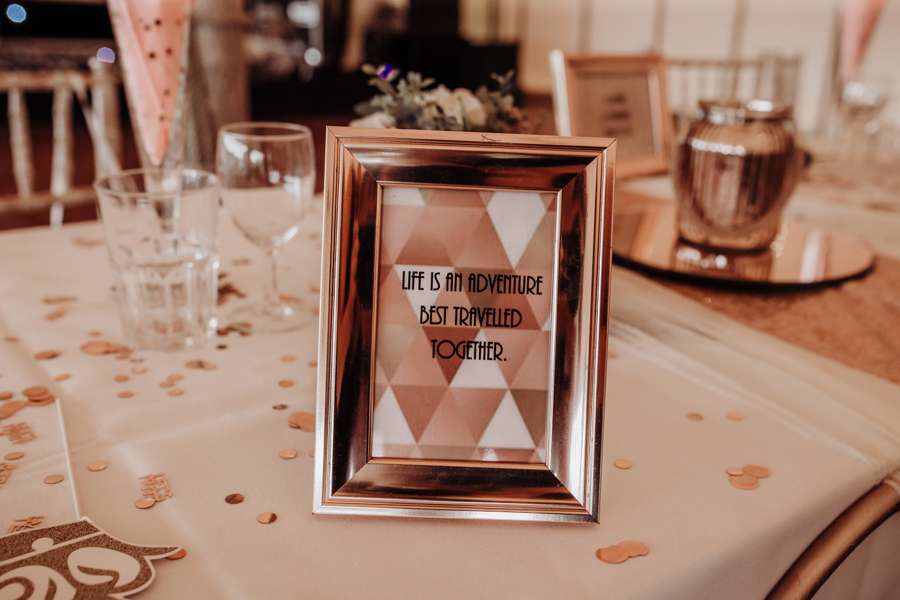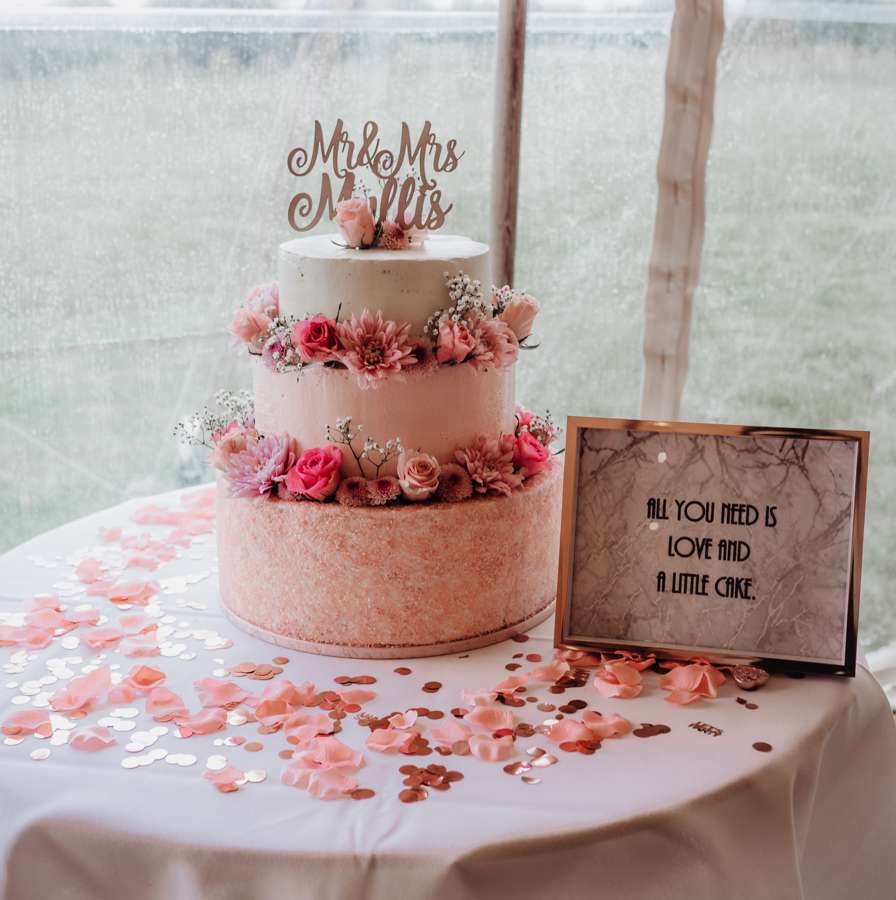 "We were very lucky to have amazing friends and family to help us," Casey concluded, "they really rallied round in our hour of need to help give us the day we wanted, which was very humbling. Fight for doing things exactly how you want – don't do things because other people might want them that way. It's your day after all!"