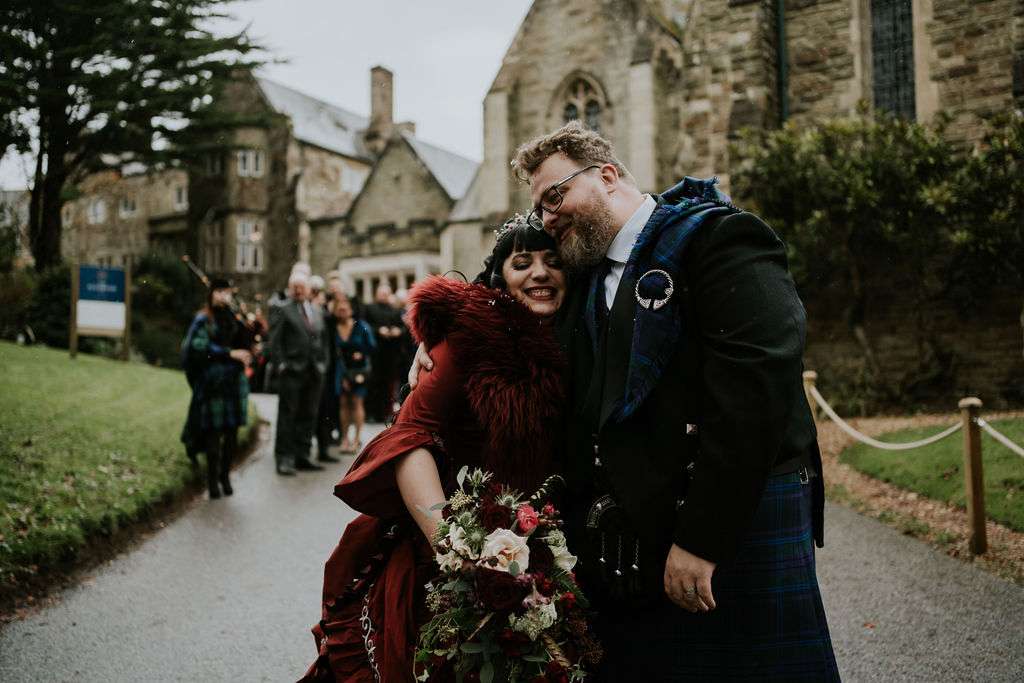 Sharon and Austen met when they both studied art at Falmouth University. Despite being friends, they lost touch when they left. Twenty years later, they reconnected after a chance Facebook 'other people you may know' suggestion, they got chatting and the rest, as they say, is history!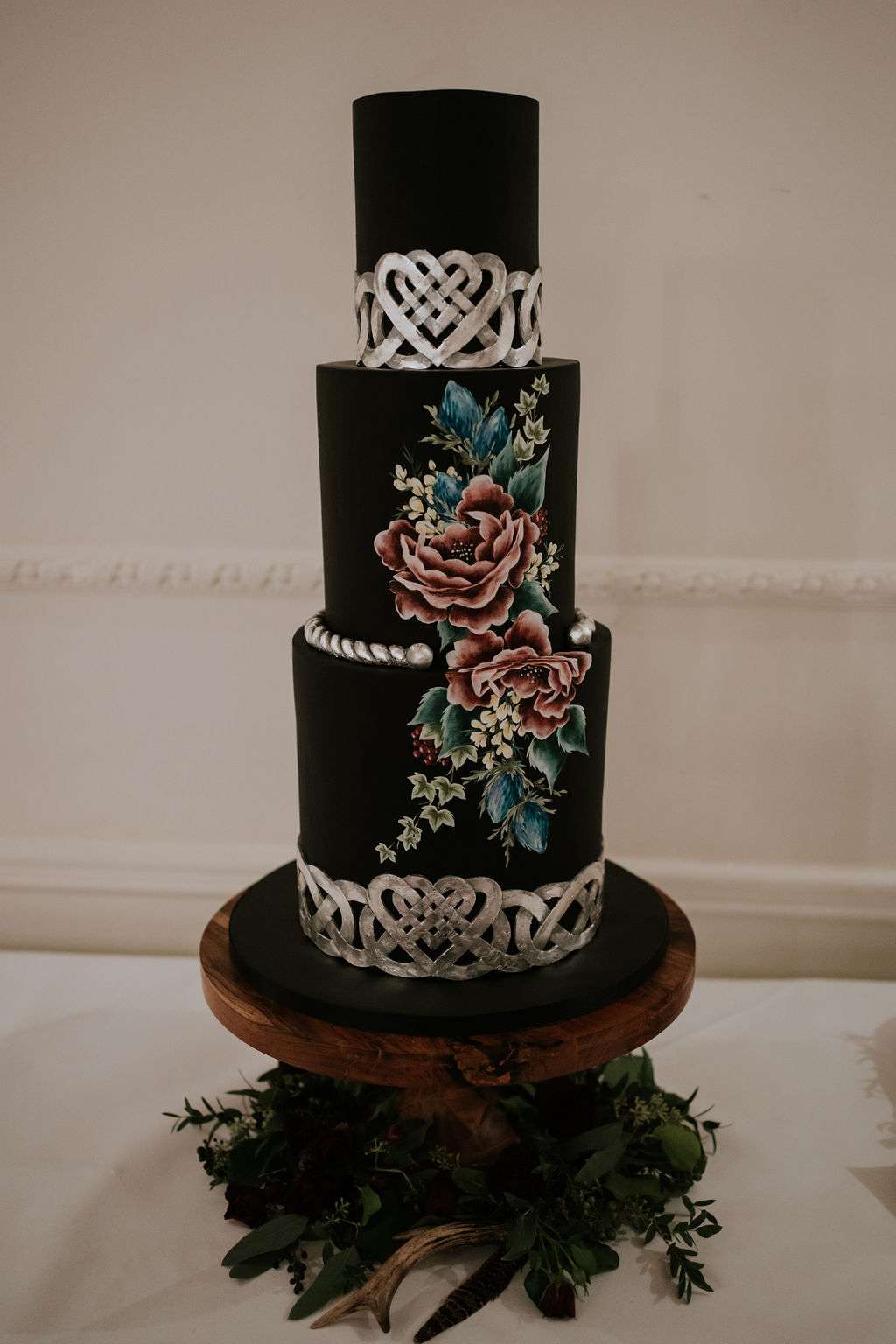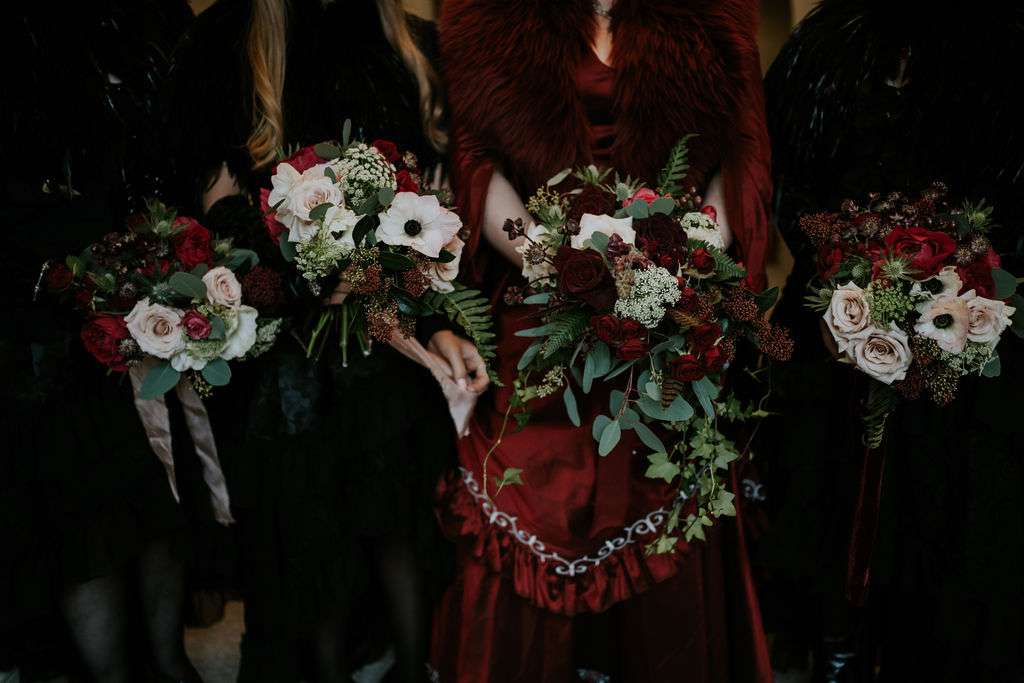 With Sharon's Cornish family and Austen's Scottish heritage, a Celtic theme made perfect sense as a theme for the couple's November wedding. A shared love of history and pulling influences from folktales and mystery made for an otherworldly kingdom feel to their day. With kilts, a bagpiper, harpist, gothic attire and antlers, and lots of references to Game of Thrones and Tolkien, they also used deep colour to embrace the feeling of the season and the combining of two Celtic families.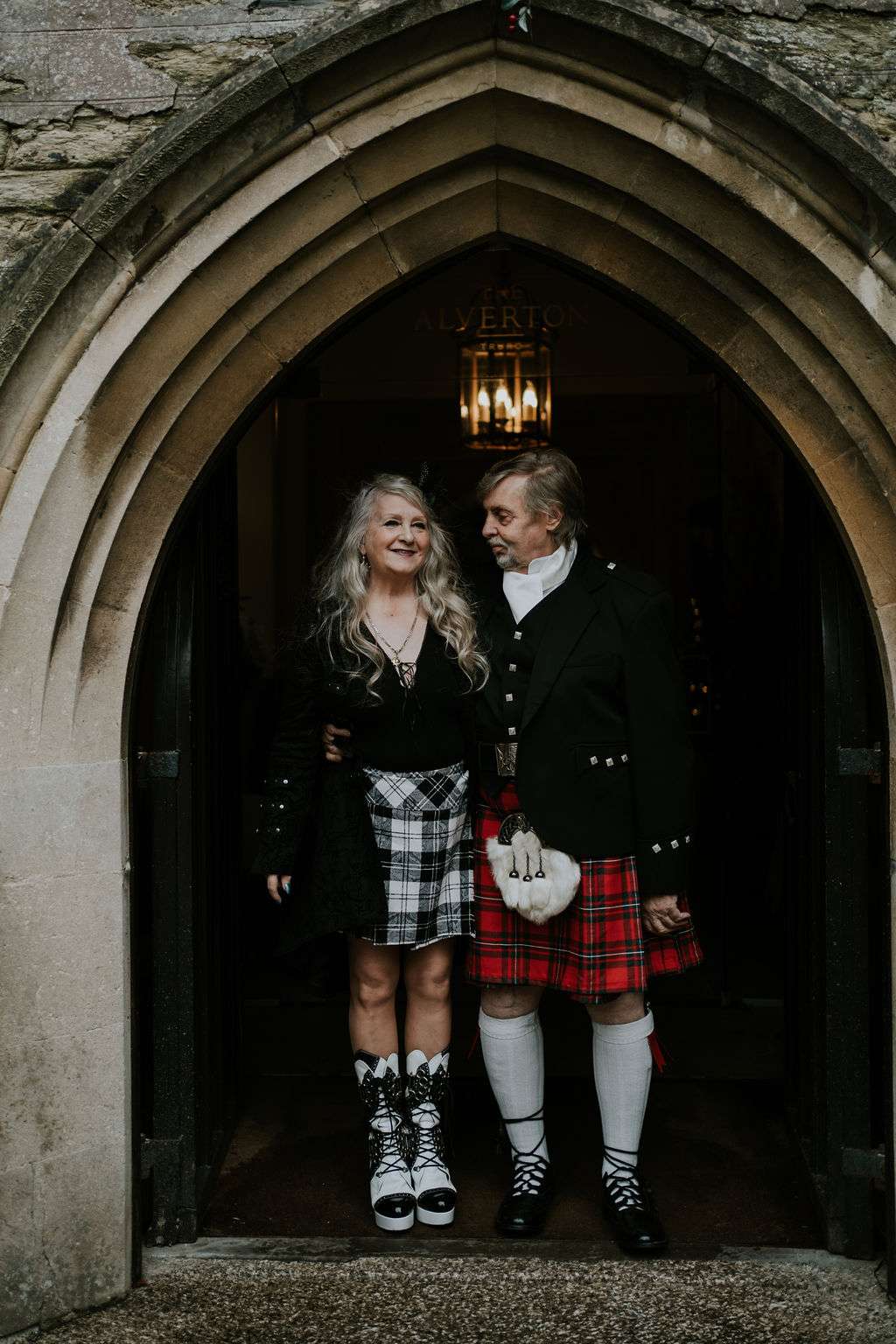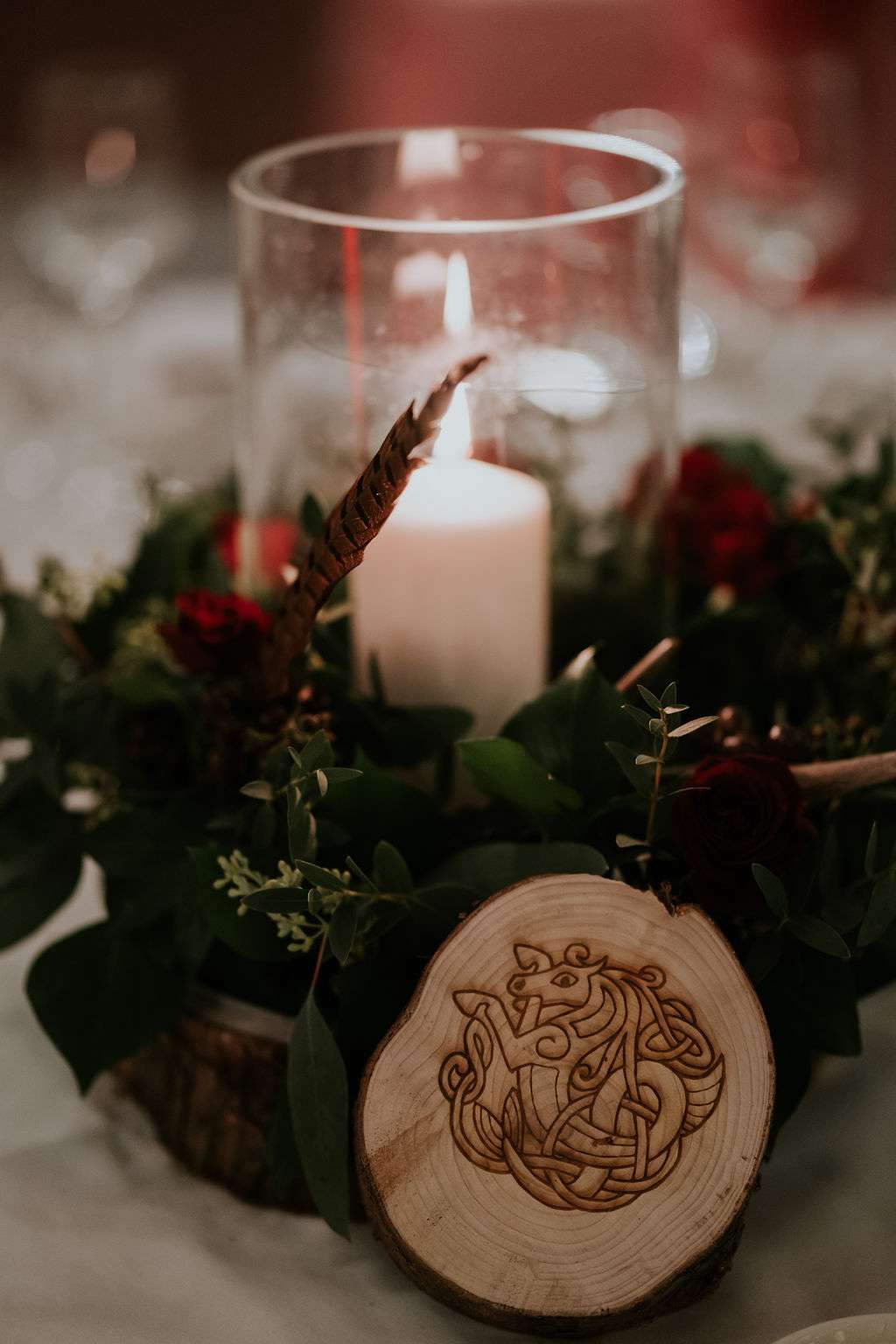 Married at the Grade II listed Alverton in Truro, Sharon and Austen planned the day themselves, with the help of friends and family. Austen and his best man wore purple Spirit of Scotland kilts with black boots. Sharon wore a bespoke red wedding dress by Classic Costume. The ushers wore the Cornish national tartan.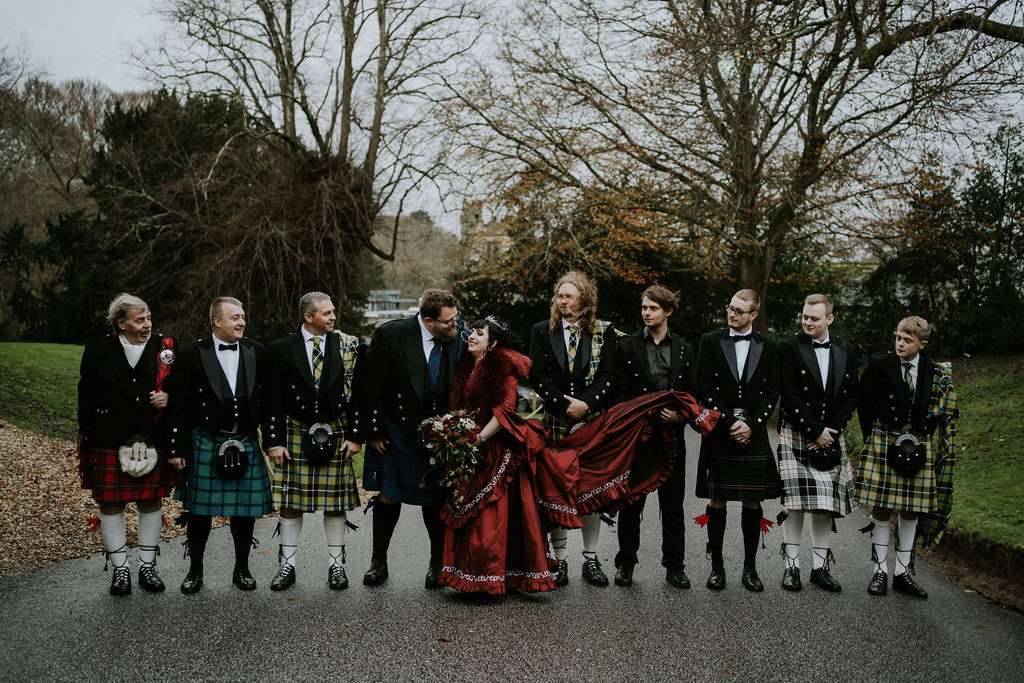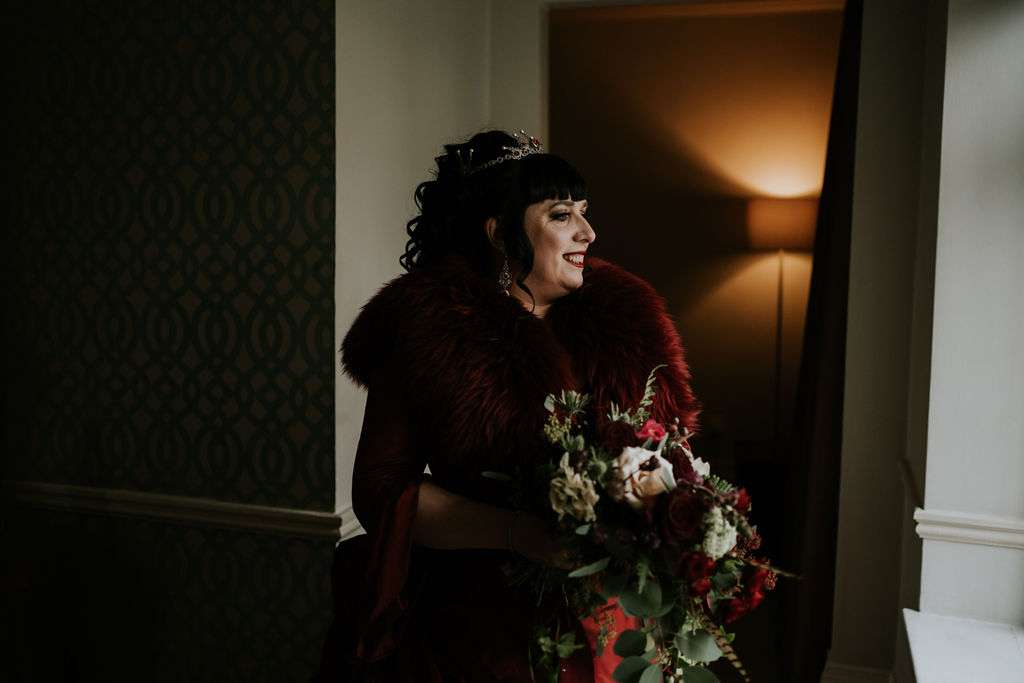 Their ceremony had a dramatic start – the guests were summoned to the Great Hall by a piper. "They walked through a decorated archway, and many guests said they felt at that moment, they'd stepped into some otherworldly kingdom," Austen reminisced. "We'd paid focus to the lighting, with soft lighting and lanterns illuminating the room and adding to the look and feel that we had hoped for."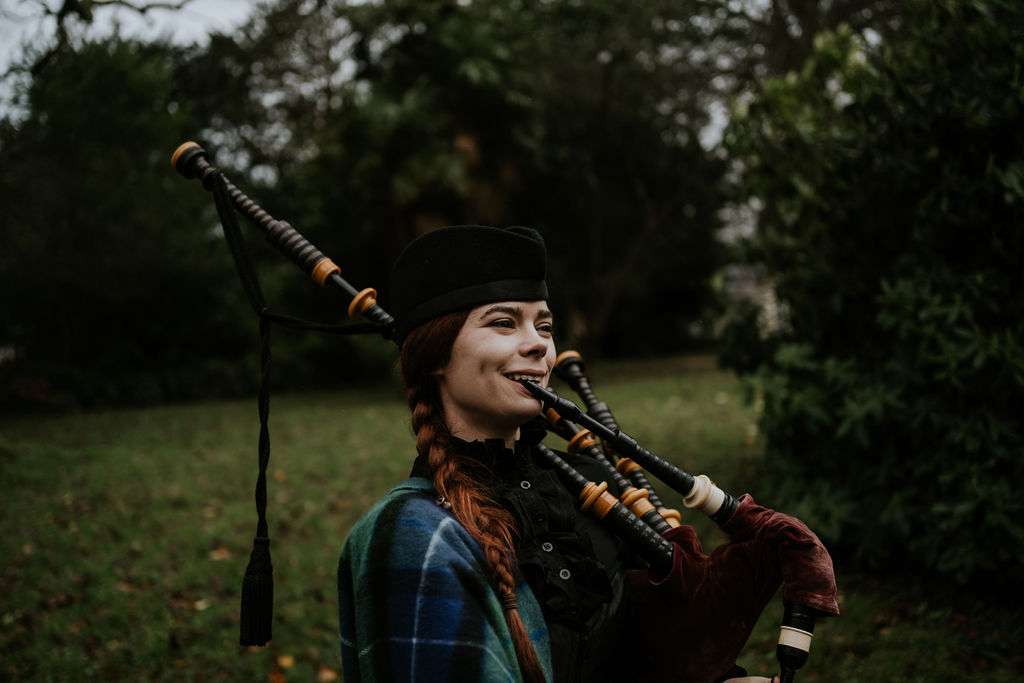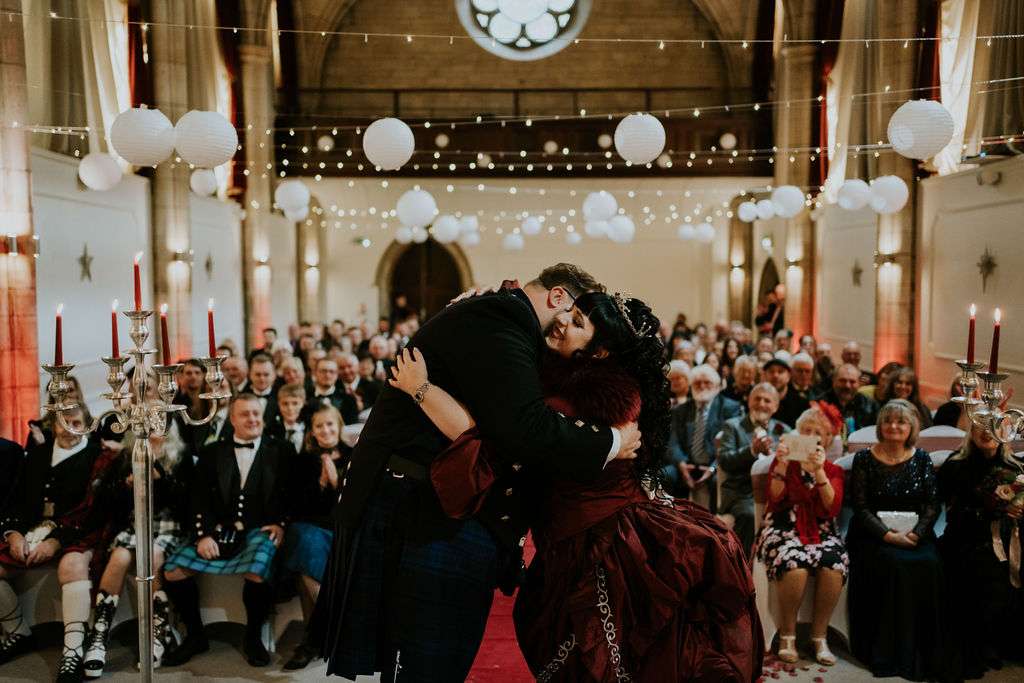 When all the guests were seated, the piper played Sharon in with her uncle by her side to the Game of Thrones theme. The couple exchanged vows and had readings of words of wisdom from Terry Pratchet novels. Led Zeppelin's Thank You played as they signed the register, and then Sharon and Austen left the hall with Austen toting the family sword – a large, two handed sword inscribed with the family name which his parents and brothers had forged for the day and gifted to him before the ceremony.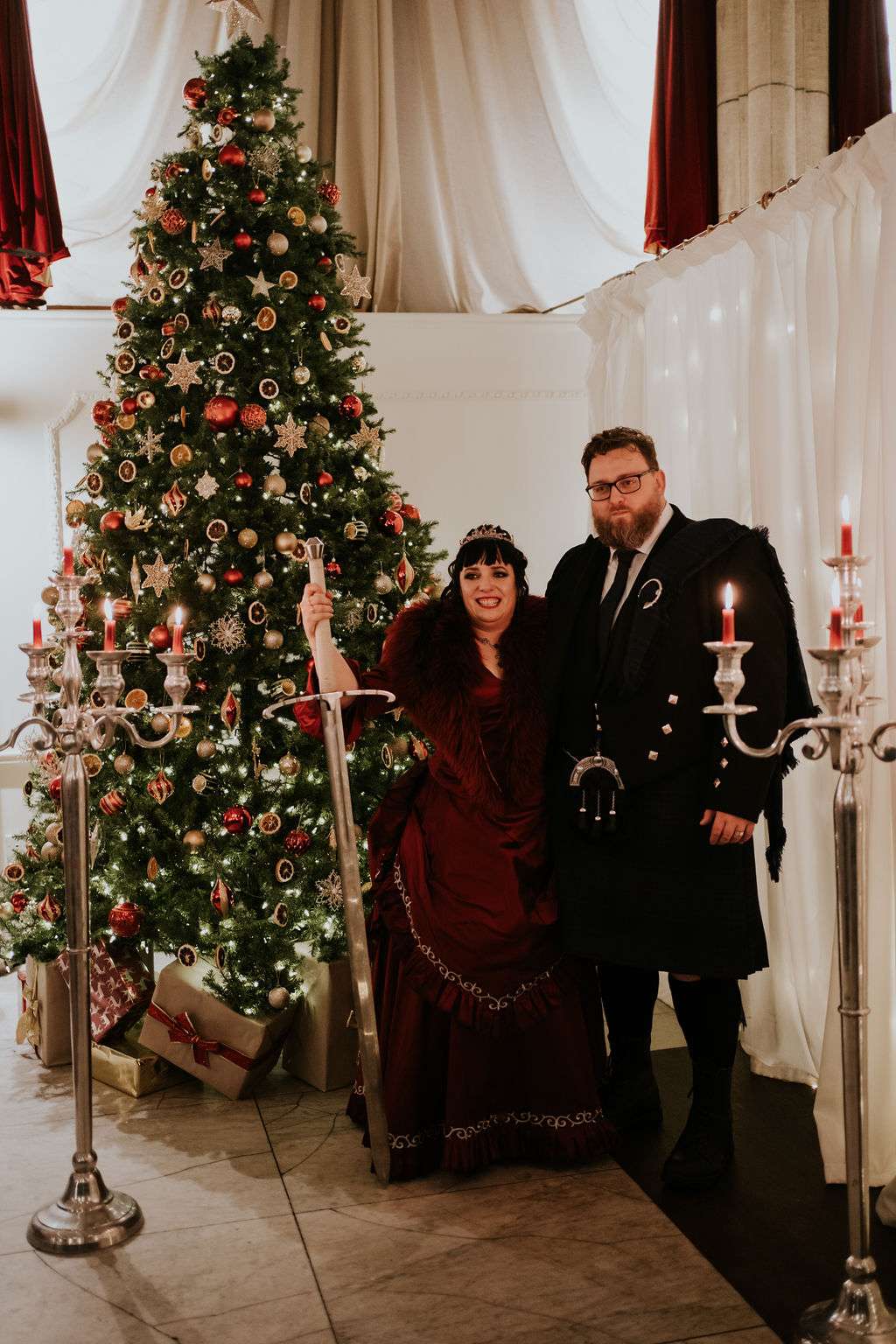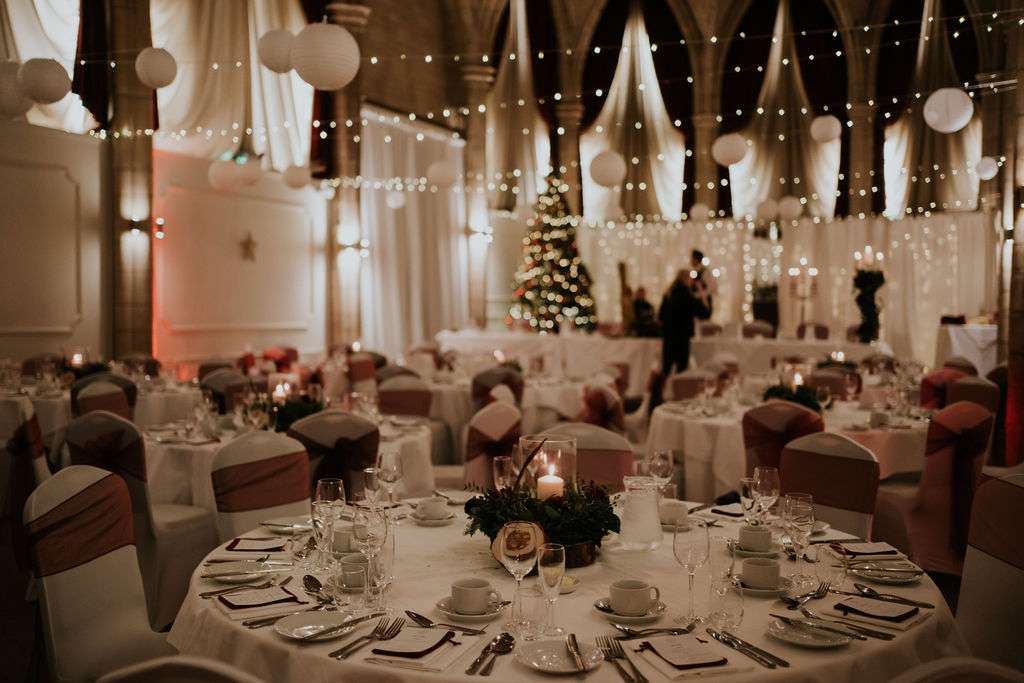 "Listen to your vendors advice," Austen concluded, when asked if he had any guidance for future couples. "They have been to I am sure a lot more wedding than you. Also, if like us you hire artists in their trade, let them be creative and show off their talents. Give them a theme, a guide, but do not stifle the creativity. Get vendors that you love booked early on, and don't forget to thank them afterwards – they've helped make the day perfect, after all!"