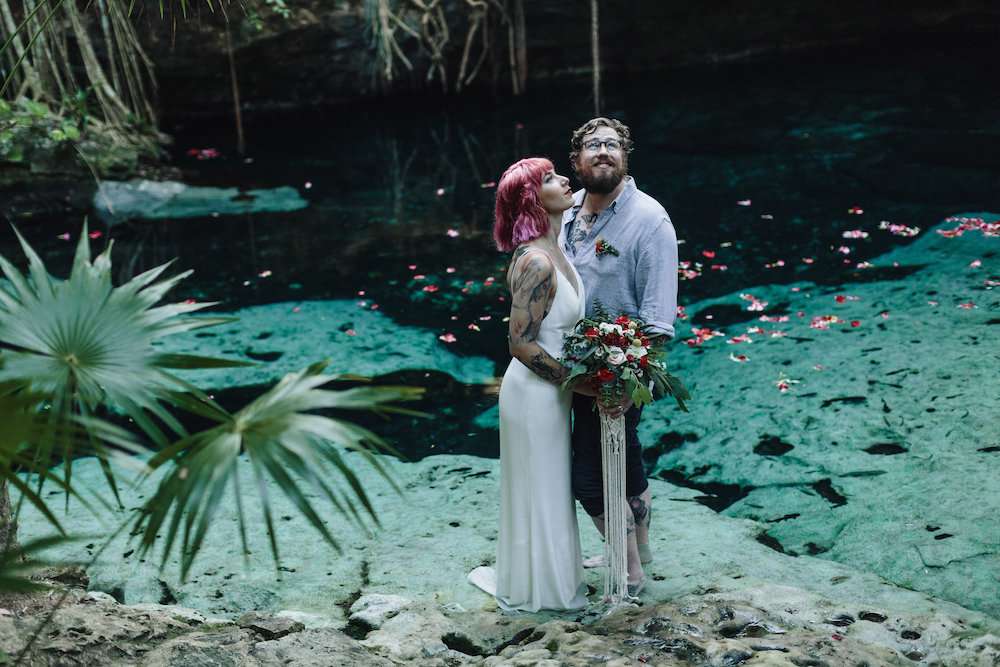 Are. You. Ready?
Jacqueline and Dougal's elopement in Tulum was next level. I don't often use the word 'sexy' because it usually makes me want to vom, but this wedding was undeniably sexy in a brilliant and powerful way, harnessing the earth's natural energy for their traditional Mayan ceremony.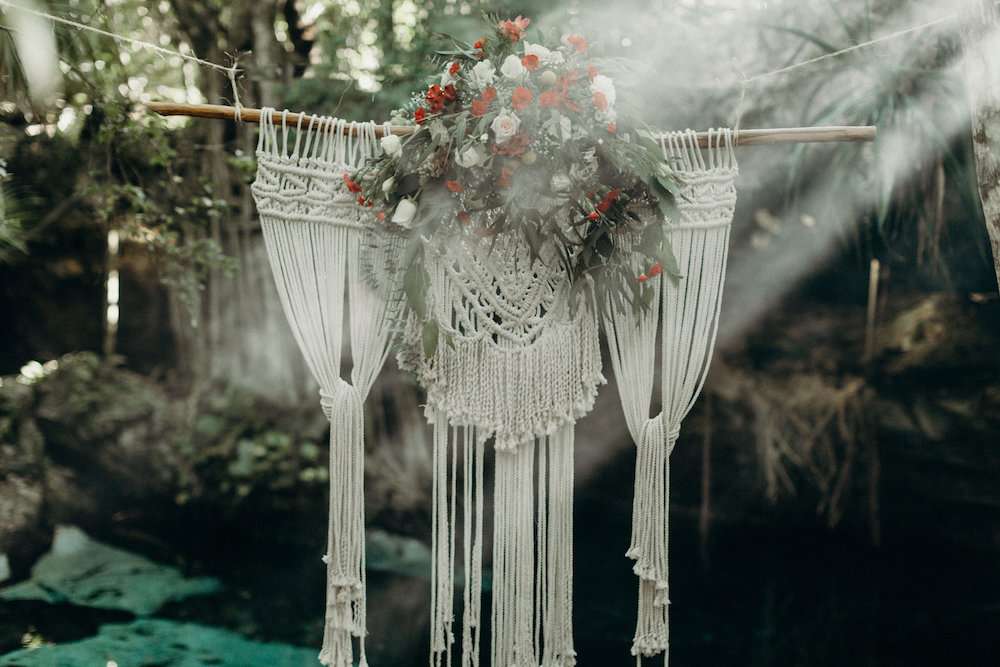 "Our theme was Mother Nature and essentially being tied to the earth and the universe." Jacqueline explains. "It was held at the beautiful Cenote Azul by Playa Del Carmen, which was so dreamy and special. As soon as we arrived at the cenote, we were instantly calm and overwhelmed with joy and happiness. It's such a spiritual place and there was so much good energy."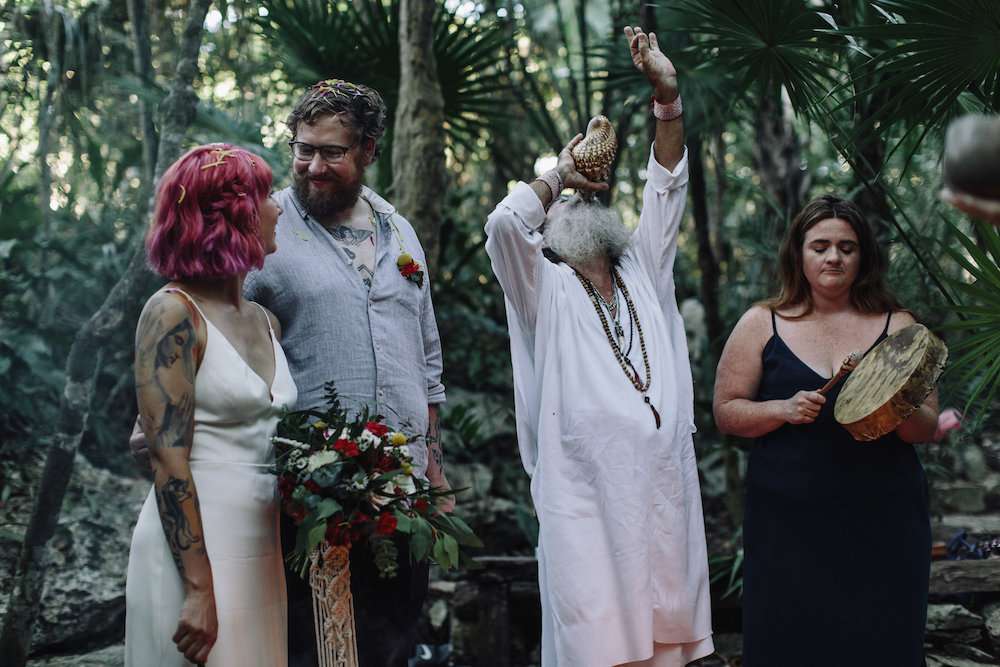 "The ceremony was conducted by a Shaman and his wife featuring lots of copal (which smells heavenly!)" Jacqueline continues. "It was very connected to the North, South, East and West points and how they are significant in our love for each other, and how it bonds us to Mother Earth. Our friends threw flower petals over our heads at every North, South, East and West direction!"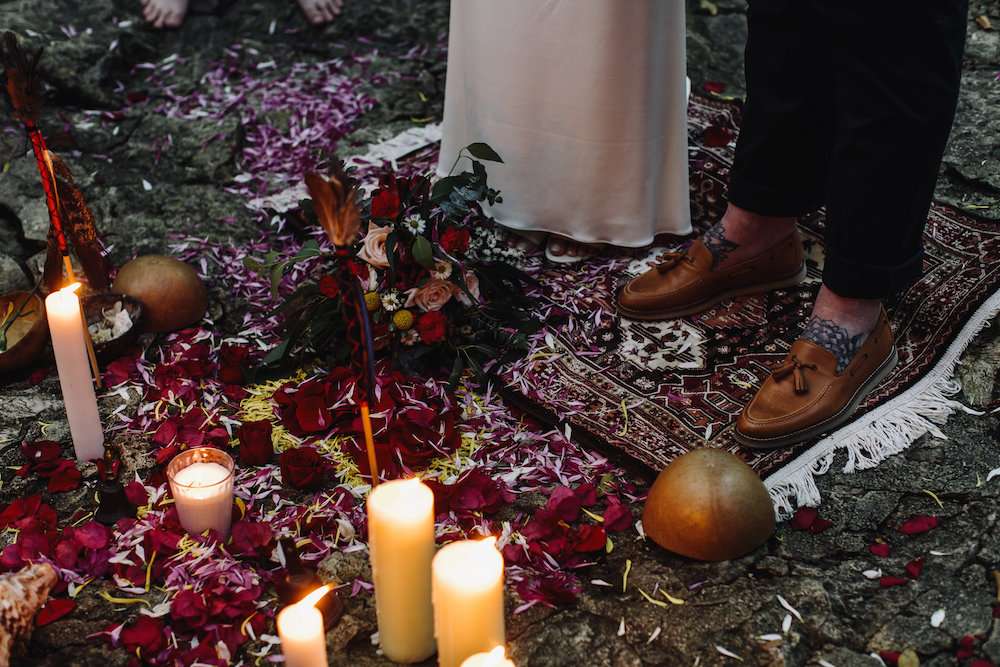 Alongside Jacqueline and Dougal's improvised vows, friends also had to do speeches, which were "so heartfelt and beautiful. I could not stop crying! Our friends being incorporated in the ceremony was just fantastic – getting to hang out with our closest friends at a destination wedding was so exciting."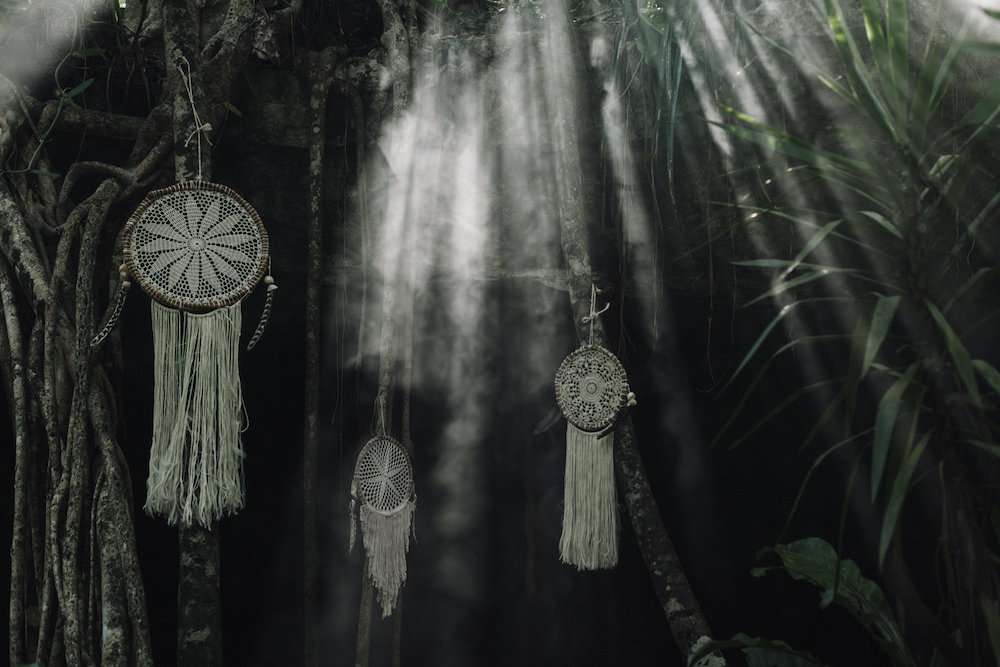 The scenery is so stunning that if Jacqueline and Dougal didn't have such obviously magnetic energy with each other, I'd have probably assumed it was a staged shoot. That striking blue water behind them made their just-married portraits look like a dreamy underwater paradise shot, and the mottled light coming through the jungle surrounding them is too good to be true.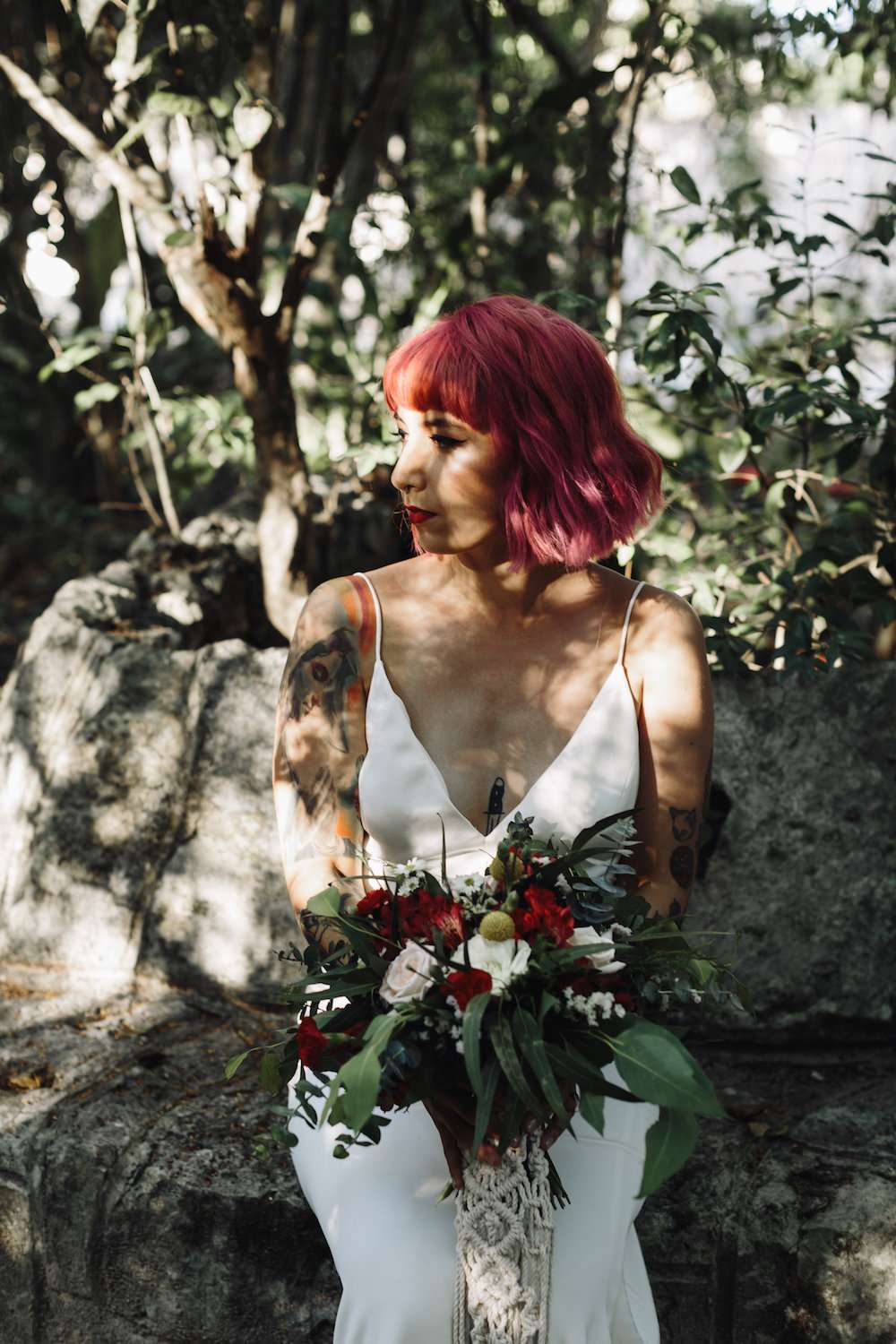 Jacqueline wore a simple slip dress from LoversLand, Toronto, a beautifully simple design which looked perfect against her bright pink bob, which she later hoiked up to run through the sea with her husband. Dougal was the epitome of relaxation in an Old Navy shirt and shorts from ASOS.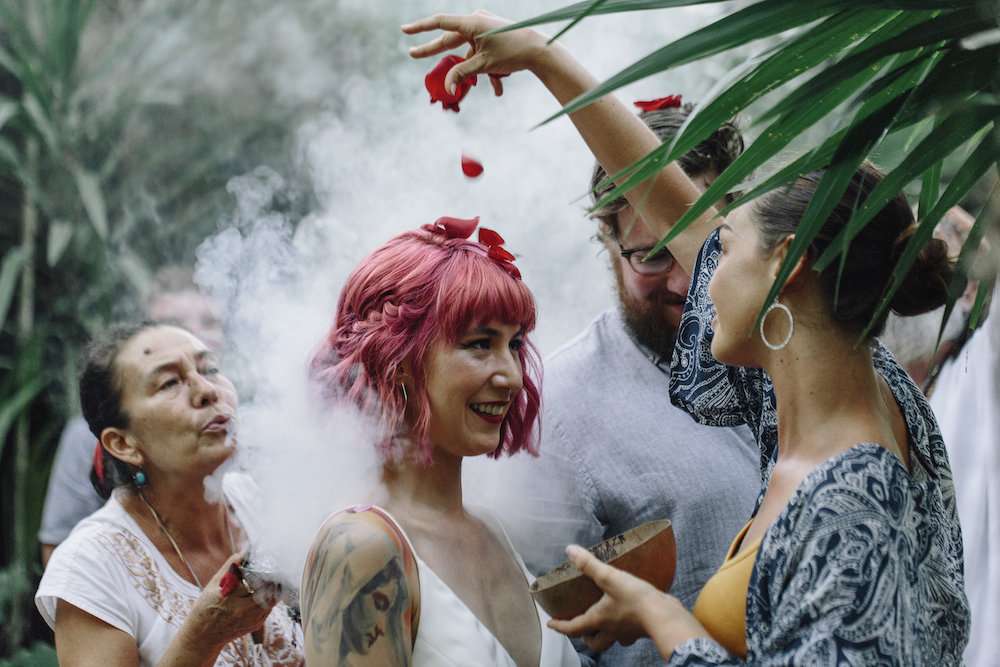 Elopements are traditionally supposed to be less stress than a full-blown wedding, and this was especially the case with the assistance of Tulum Elopement. "Fred and Mel made sure everything was organised. They were just incredible people at making magic happen!" Jacqueline says. Fred and Mel are also the duo behind MemoryBox Photography, and are responsible for the divine photos of the day too! From the very first getting ready shots to the final ones on the beach, these photos are part fairytale, part cinematic beauty, part fashion documentary, and fully effing wonderful…