Originally budgeting $5,000 for their June wedding, as they had to change their plans due to the pandemic, Sayer and Philip actually only ended up spending $2,000! They were inspired by nature and the most important part for them was the ceremony. It was held at Big Bear National Forest in California and they hired their friend of seven years, Priestess Shannon Farley-Schonland, to officiate.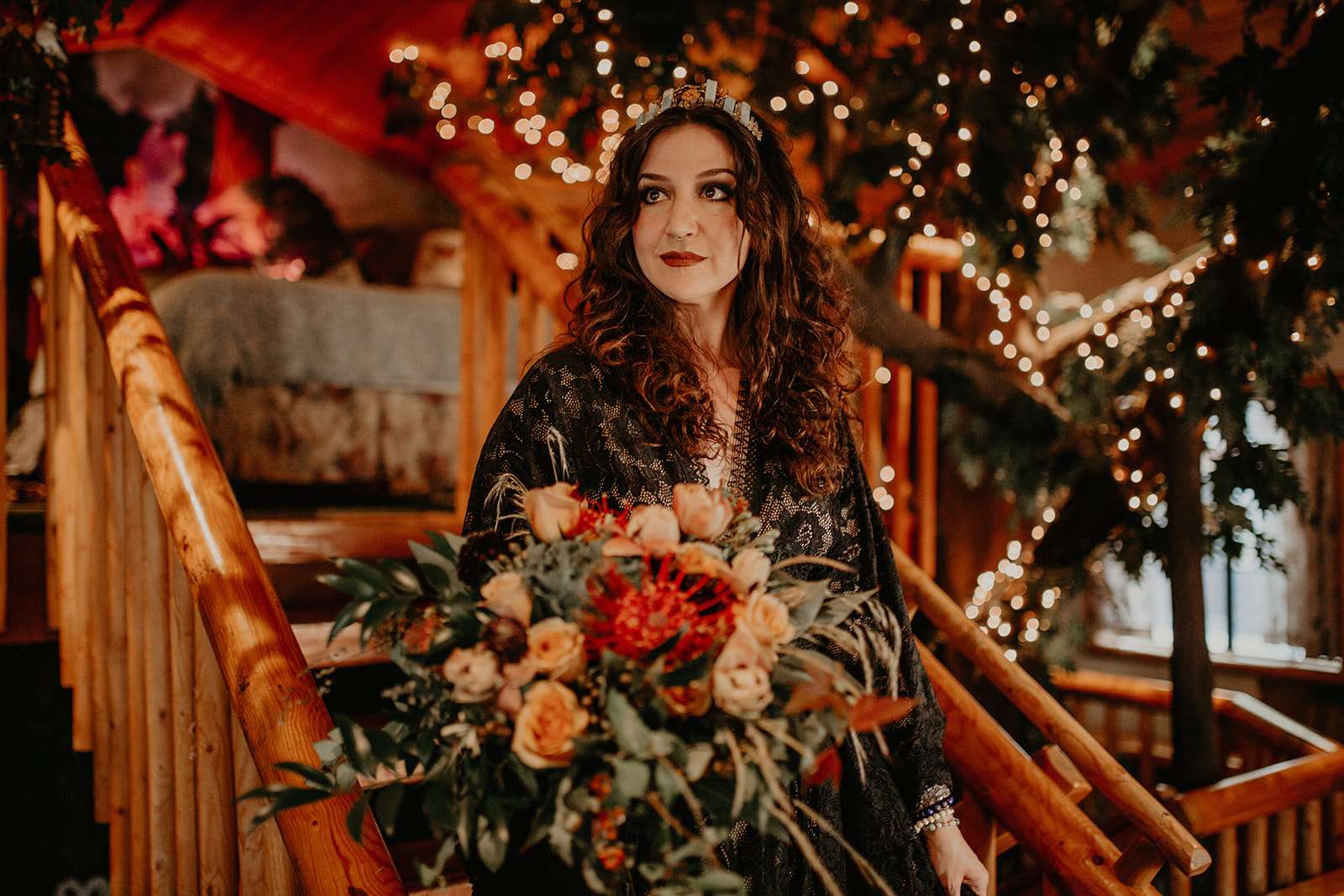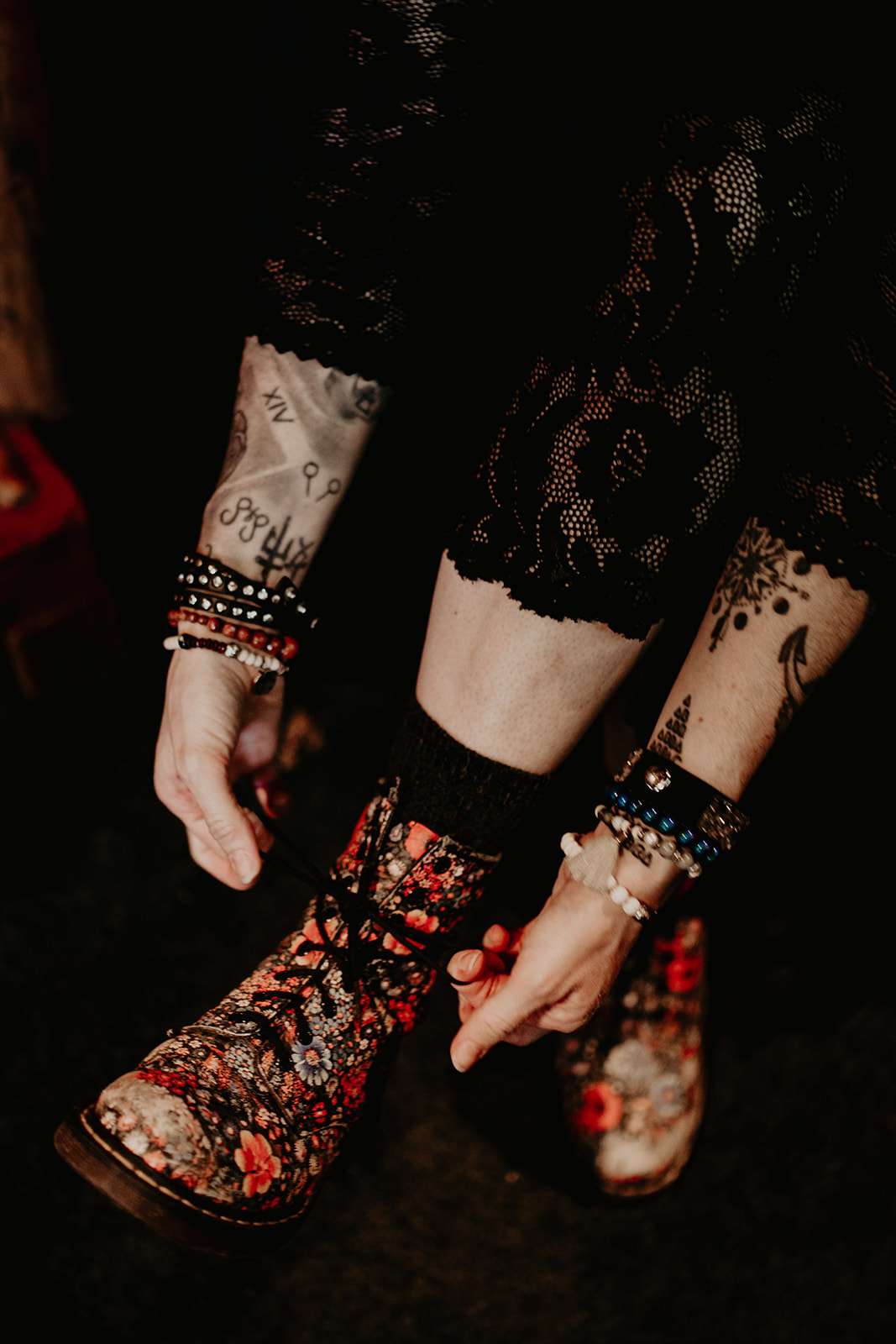 "We bonded over witchcraft, the Haunted Mansion and the Night Circus", Sayer told us. "I decided long ago, well before I ever knew I would meet Philip, that Shannon would be the person to perform my handfasting and marriage ceremony."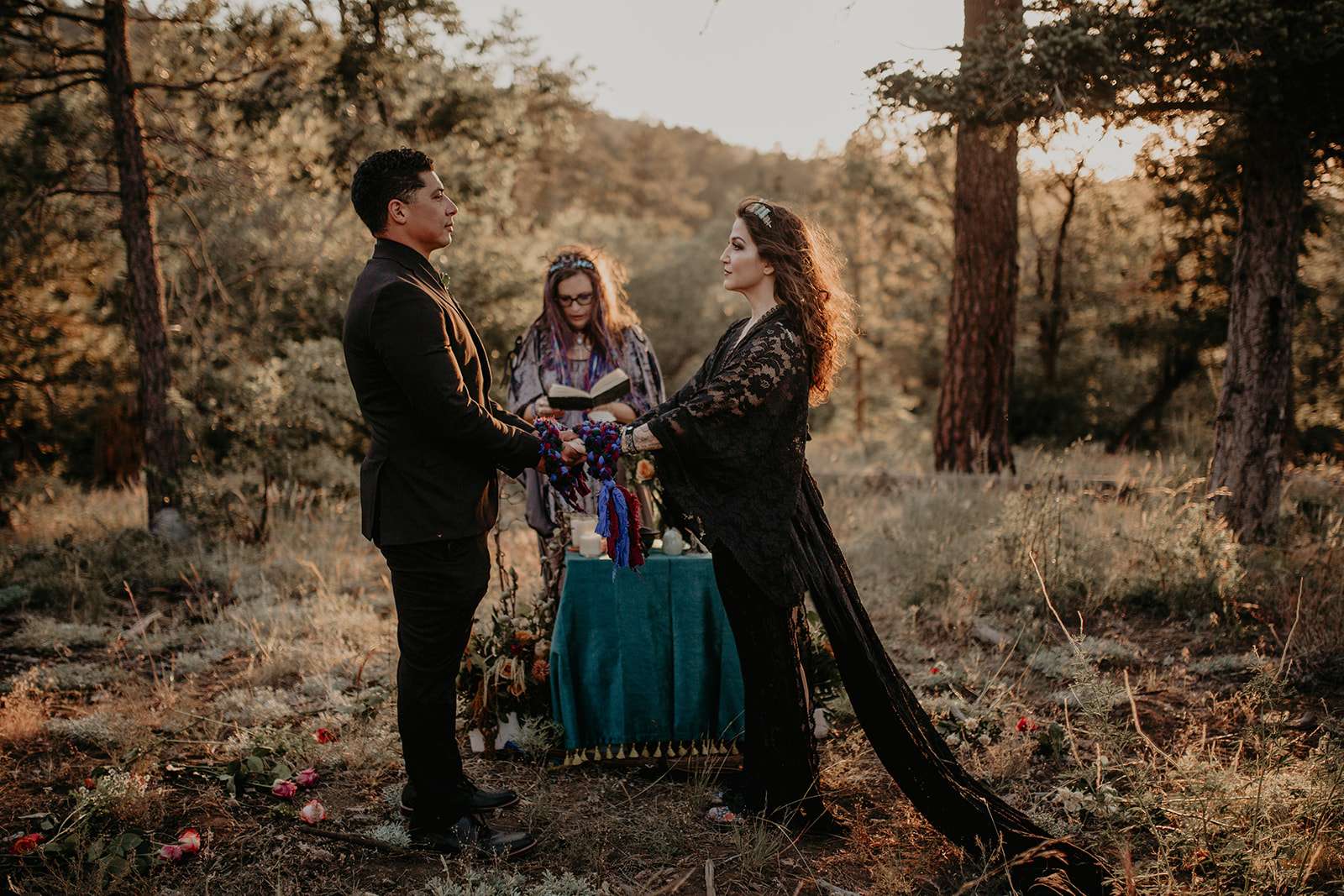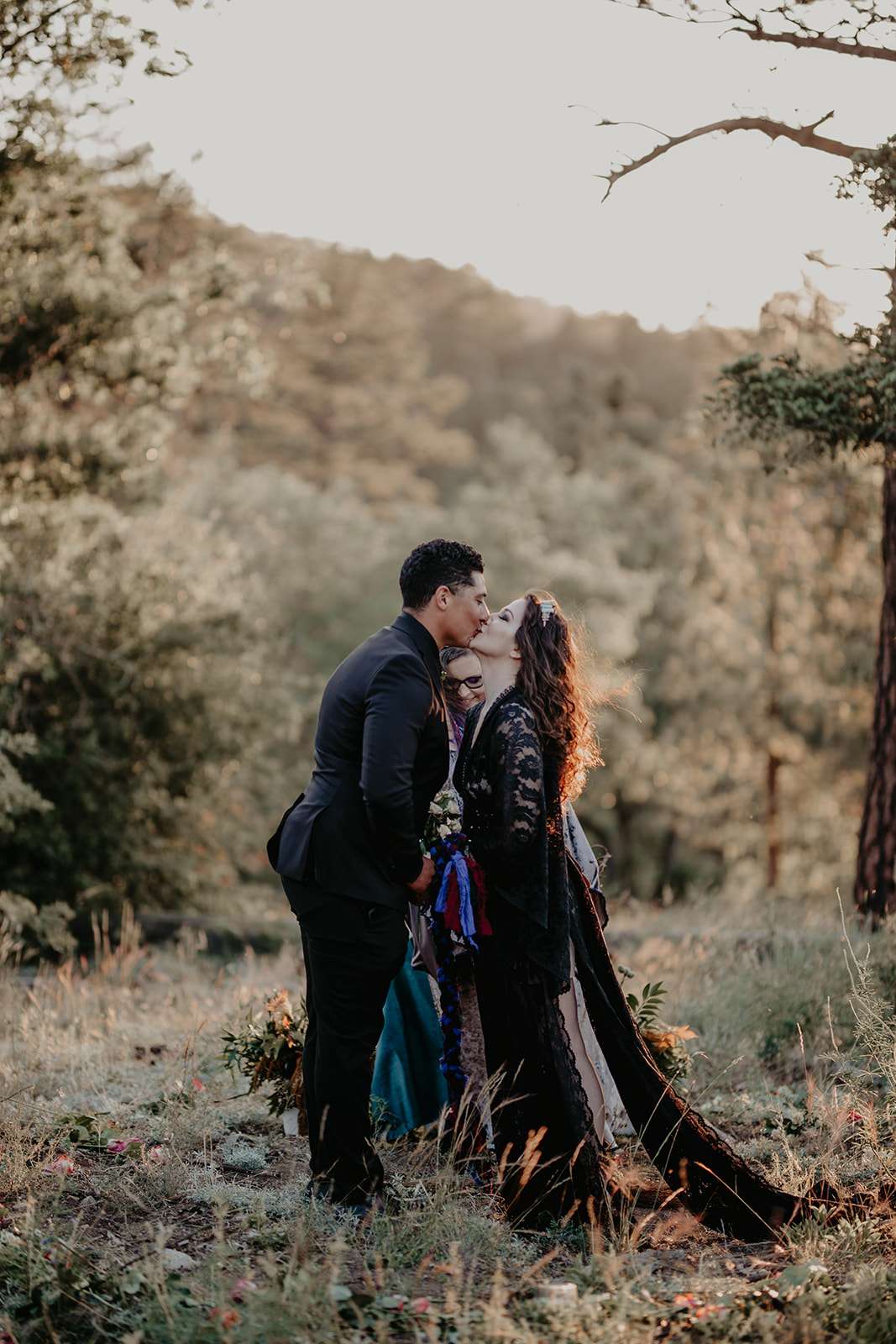 "We were handfasted with a handfasting cord she made especially for us, while we stood in a ring of flowers, within a ceremonial circle. After our vows, we jumped a broom, to signify taking a leap of faith into the future. The wedding may not have been incredibly unique, especially since so many couples have decided to elope during COVID, but we both felt rock 'n roll by sticking to our plans and not letting the weight of family opinions hold us back from what we wanted to do."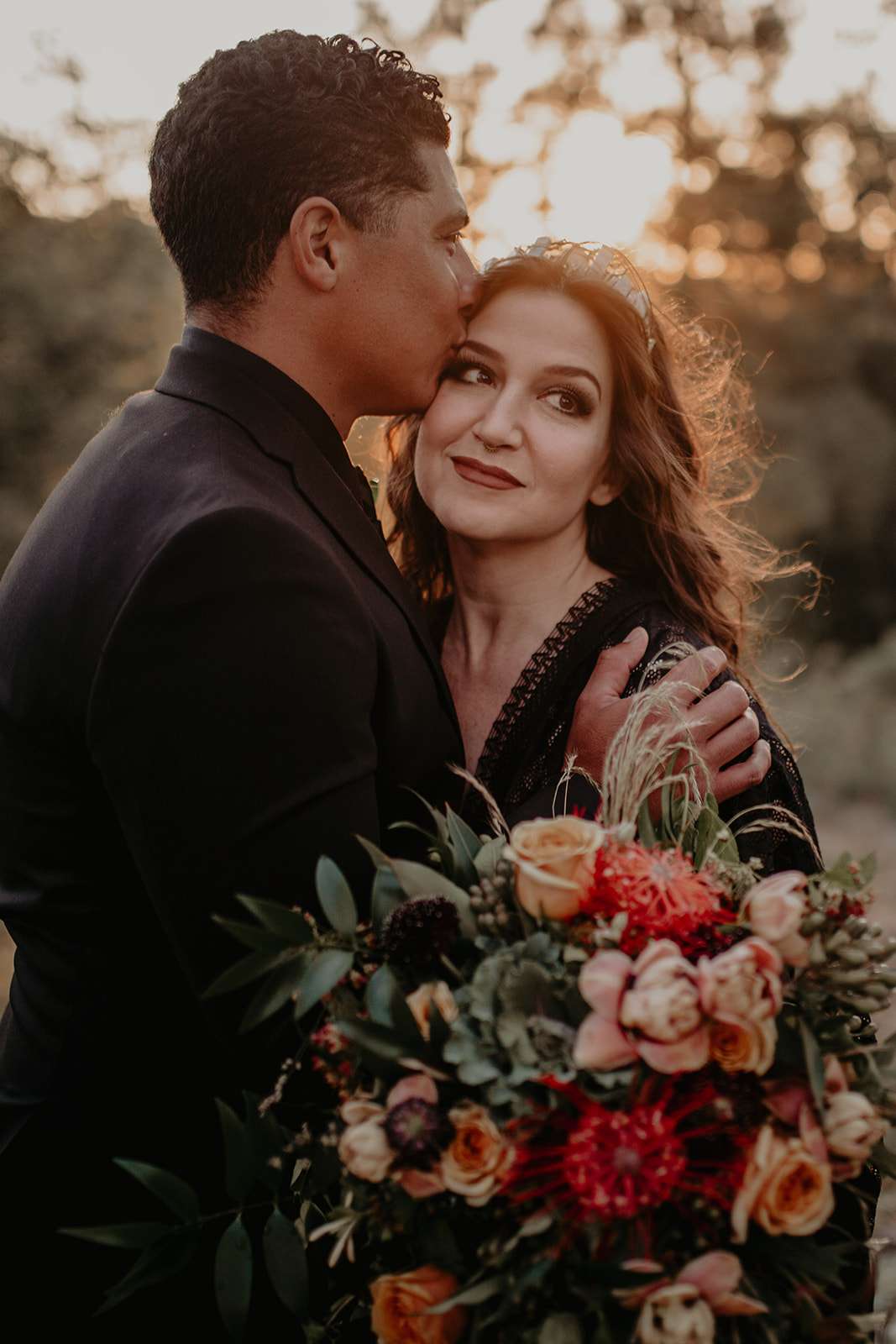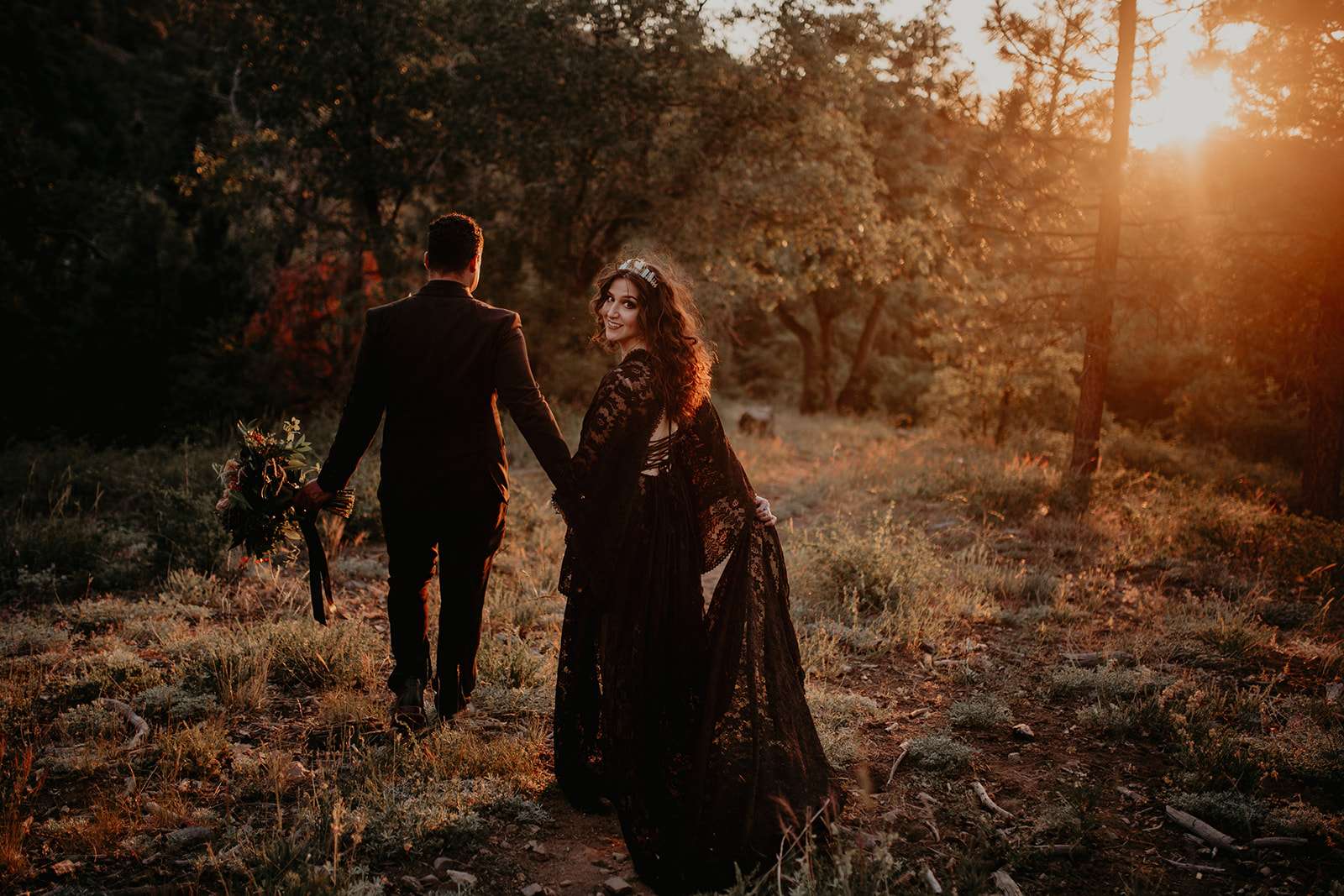 "We couldn't imagine getting married indoors", she continued. "We briefly debated getting married at the county clerk's office when we applied for our marriage license, but we both wanted to mark the occasion in a sentimental way. Because we decided to elope, we had no rules or structure to follow. We were able to make it our own, and we did, by keeping it very simple and focused on the two of us and our love for each other."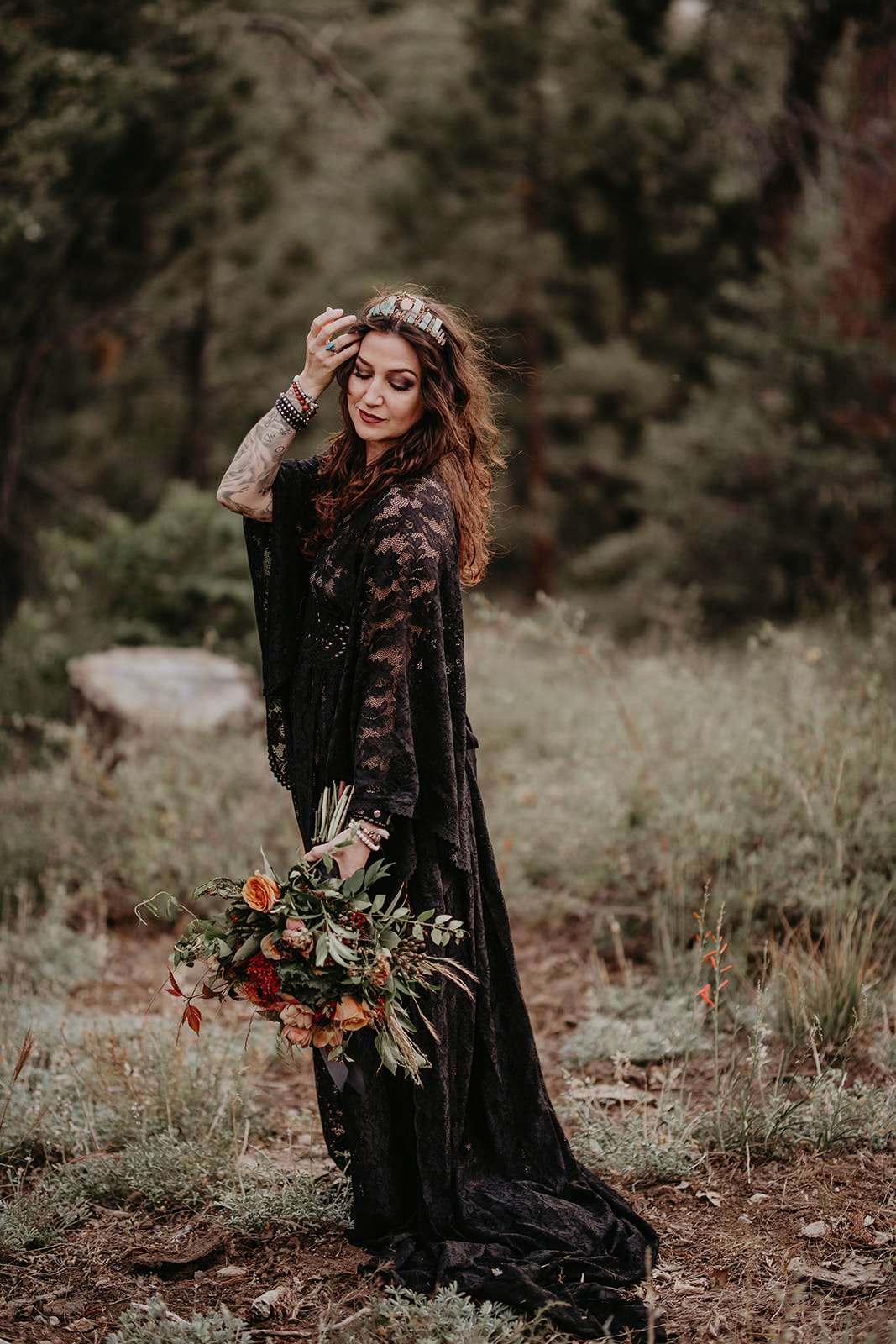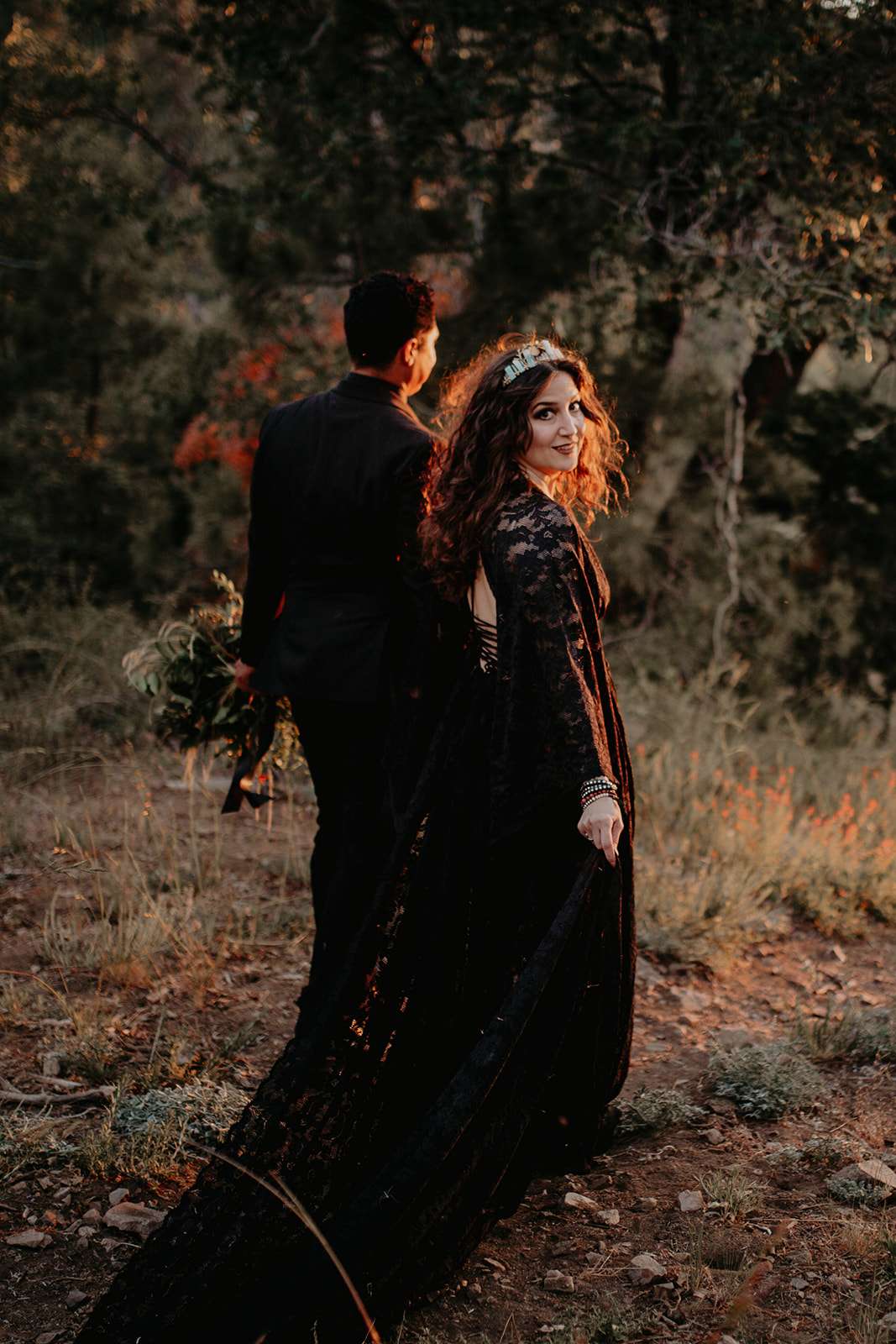 After the ceremony they went to the Taco Bell drive-thru and had a cake which they bought from the supermarket. Their biggest costs were the flowers and their photographer, Michelle Sobel, but she was an expense that was way worth it!
"We both had so much confidence in her to be our wedding photographer. When we decided to postpone the wedding because of COVID, she was extremely flexible and supportive. When we decided to elope with only three weeks' notice, she was our biggest supporter and was ready for any adventure we threw at her. We already had that relationship established and having her there to document our special moment was wonderful. We even asked her to be our witness for our marriage license!"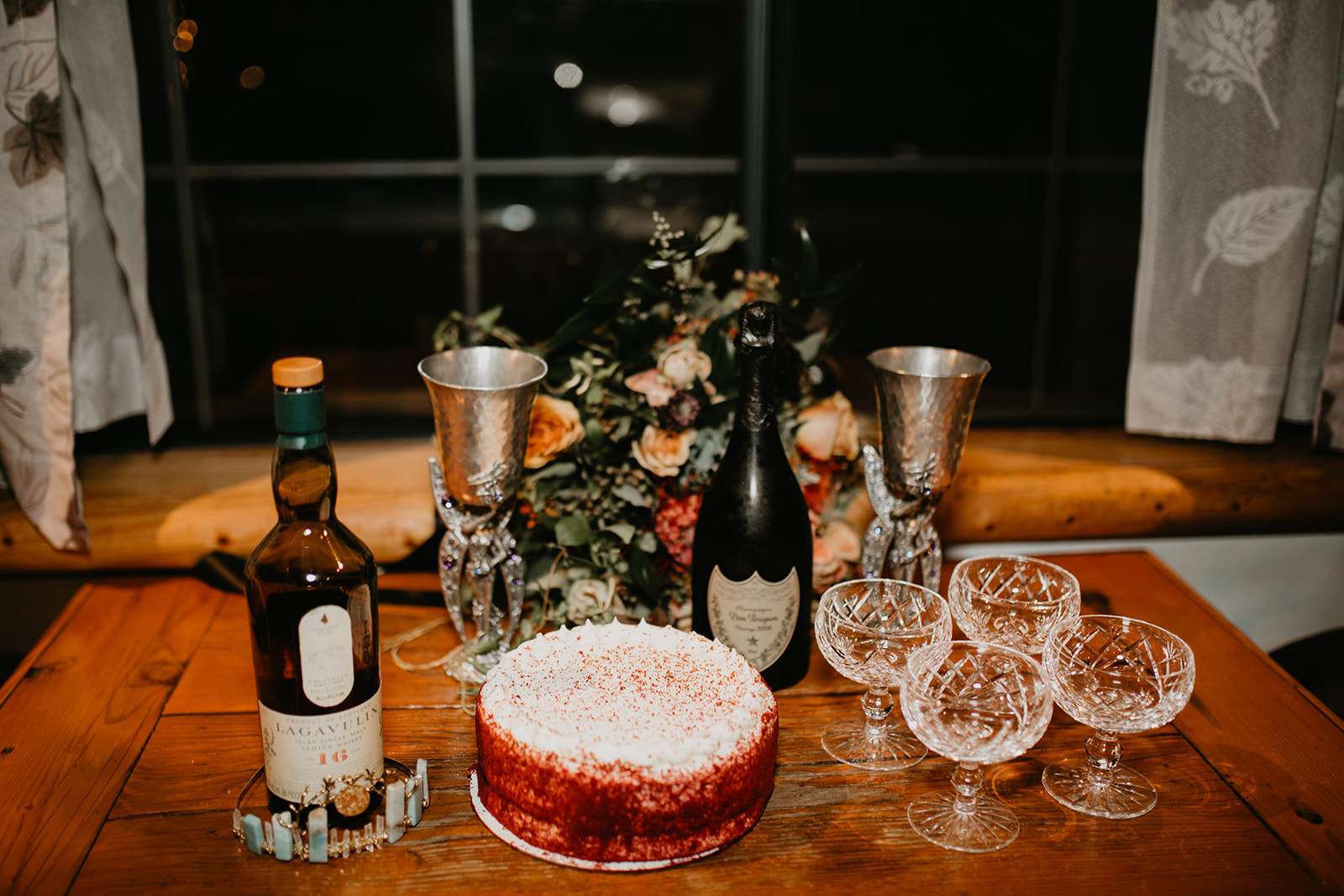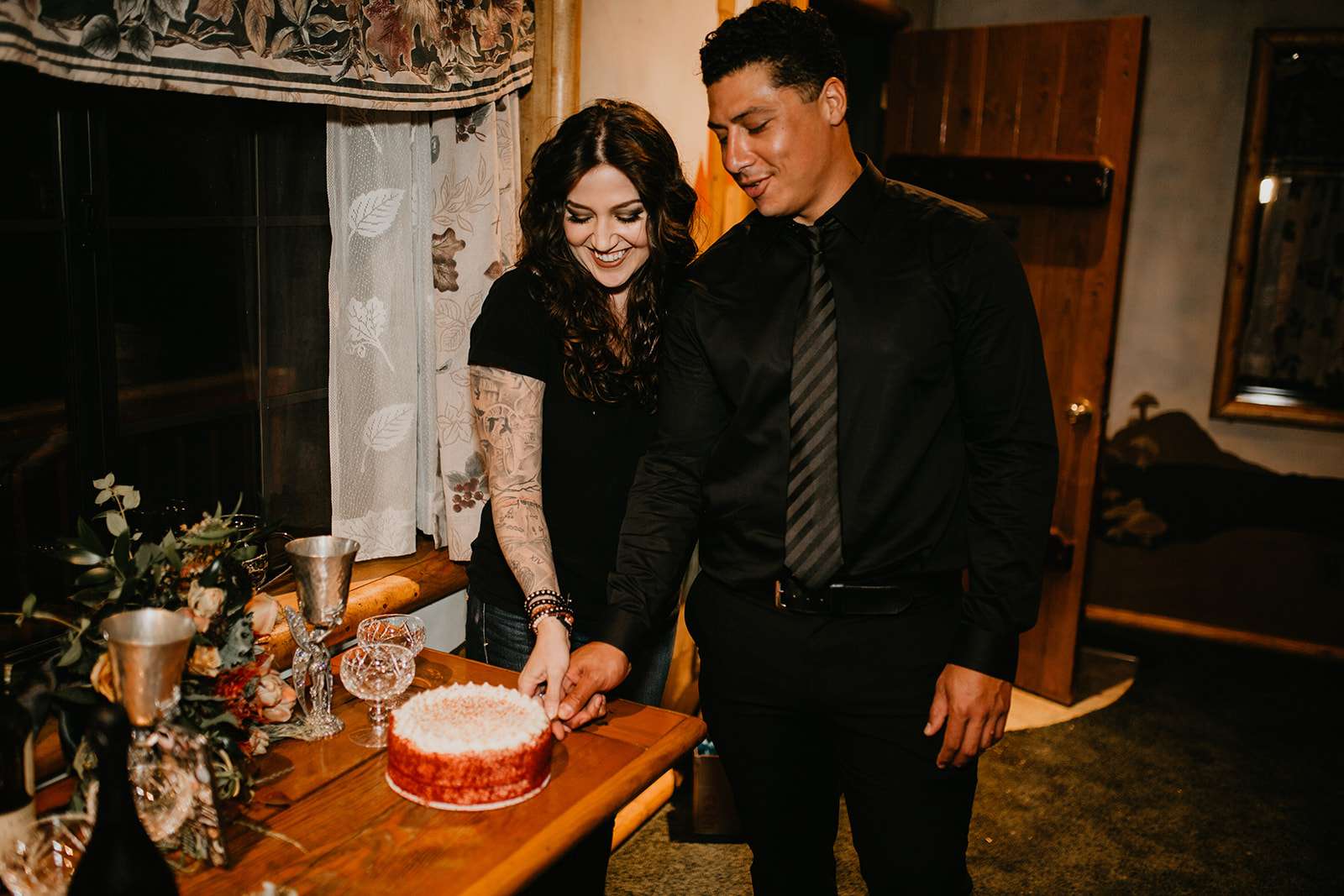 "Pick your battles and only do what's important to you", the bride conduced. " Don't get caught up in the fluff and fanfare, unless that's genuinely important to you. Somebody somewhere is going to get upset about your choices. You cannot please everybody, and it's nobody's day but yours. Keep your focus on what's truly important to you and to what makes you and your partner feel fulfilled. Do we wish we could have had our family with us to celebrate? Sure. Has it had any negative effects on our marriage? Not at all. It was one of our first real decisions as a couple – as a family. It united us in a unique and specific way. It was a power move. We did what was right for us, and neither of us have any regrets about it. Not even the Taco Bell!"