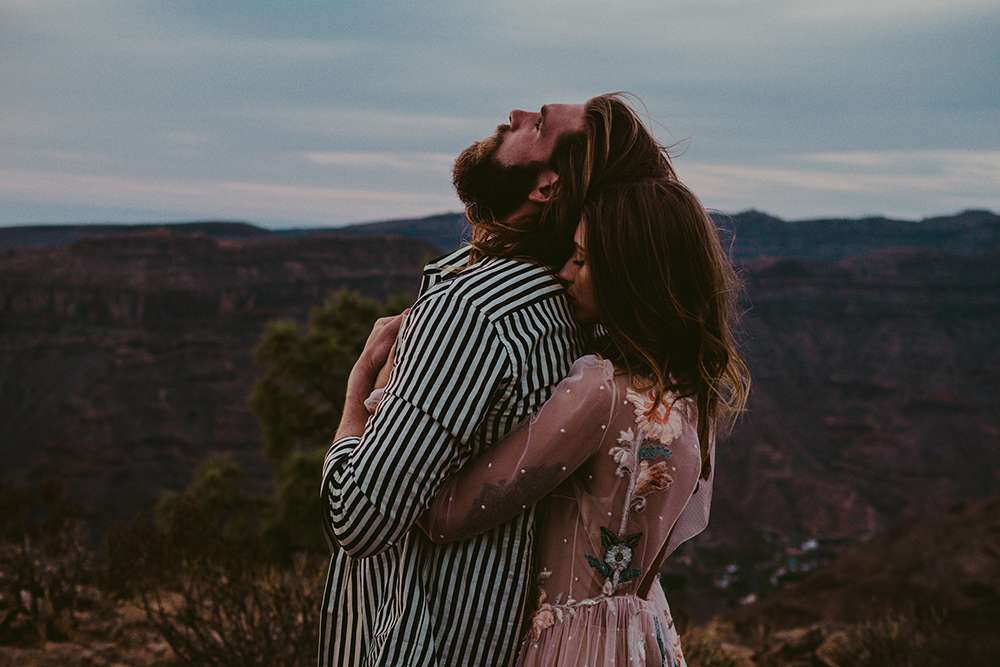 Fittingly for last week's heatwave, we have Kenzi and Joel's romantic beach elopement on the blog today, and it is HOT. They took to Gran Canaria to renew their vows in an intimate ceremony, the photos of which are an absolute bohemian dream.
Gran Canaria Wedding Photographer SuperWeddings accompanied them to the beach to capture the passion between the couple. Having first met them at a workshop, Sebastian says "Everyone was so excited at how cool they looked. Kenzi was just stunning, and Joel had the coolest beard and tattoos on the island for sure."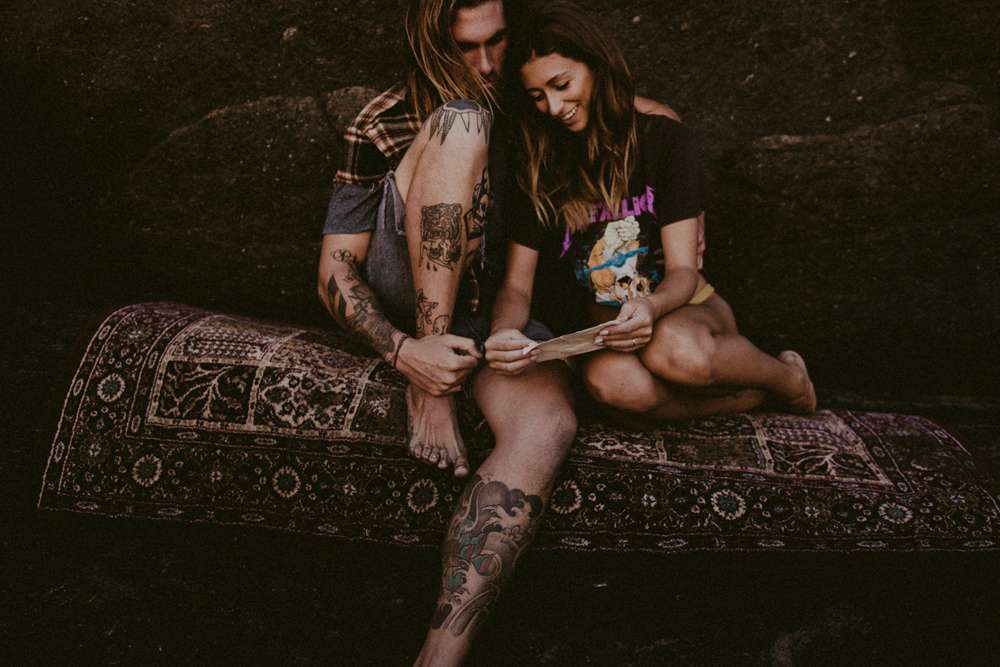 Perched on the rocks and draped over each other wrapped in a patterned towel, the free-spirited pair are a picture-perfect love story. Following their adventures on the sand, diving into the ocean and playing with fire (literally!) is like watching some beautiful dream, full of raw emotion and cinematic moments playing out against the world's most beautiful landscape.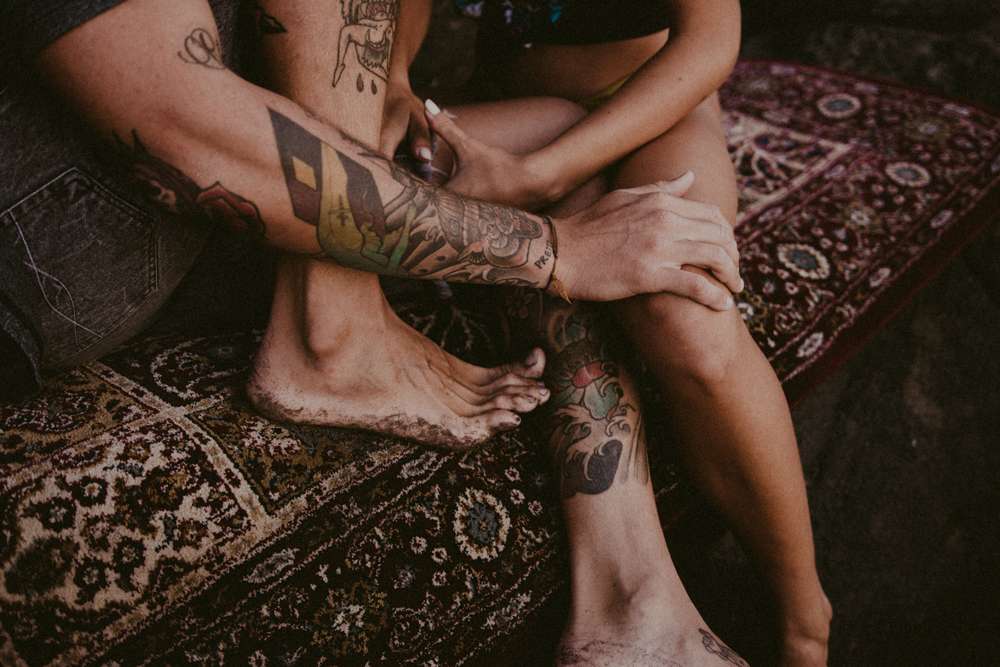 For their elopement itself, Sebastian asked them to write to each other. "For me, the most important part is inside, hidden deep beneath the coolness," he explains, "so I asked them to write a letter to each other. This way they can express the feelings that they haven't had chance to unveil before."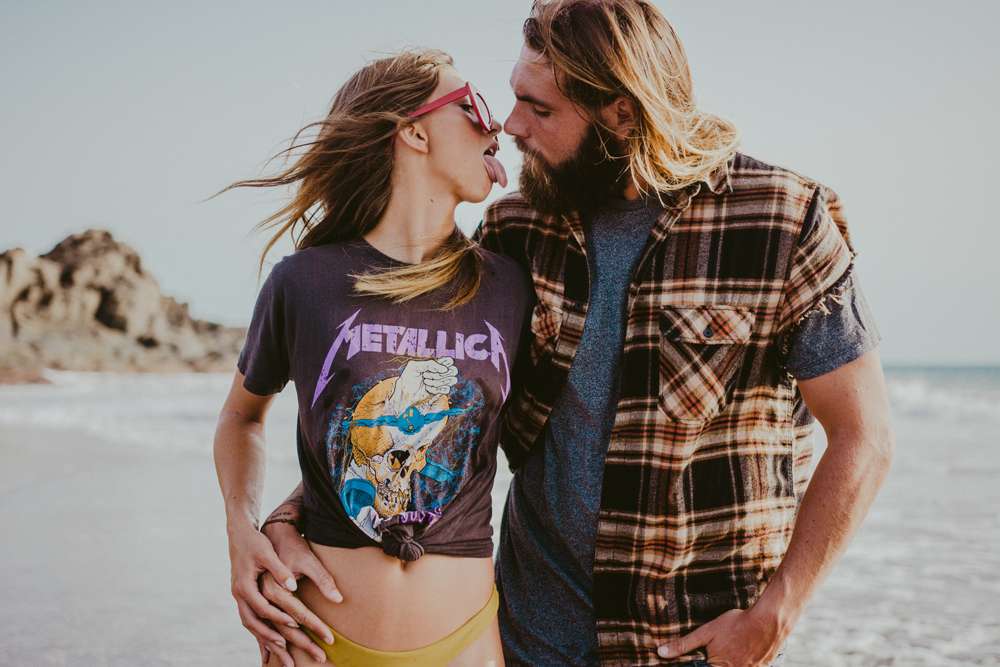 As well as a photographer, Sebastian is also a destination wedding videographer, and so he immortalised their vows in a beautifully atmospheric and moody film. "Surrounded by friends, ocean and the beautiful wild beach all they could hear was their words that they had written to each other and the song played by the guitarist. The kisses and the hugs that came after this were a lot more then just a random exchange of feeling – they meant the world to them, and are going to stay with them forever." And they're going to stay with us forever too – I mean, just look at them!