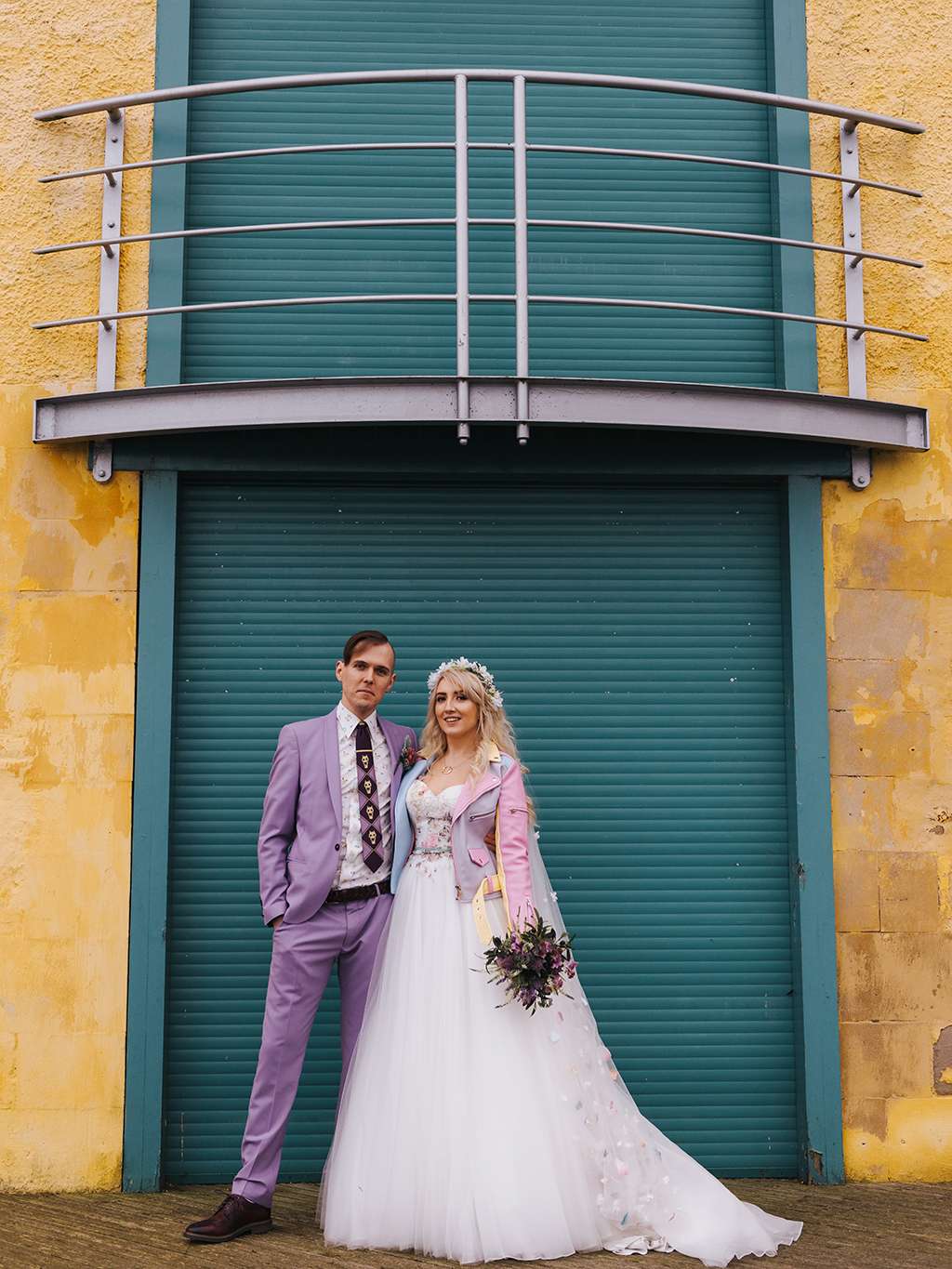 As Jen and Will met while working at a video game studio, they wanted to incorporate their love of video games with anime, plants and all things cute but in a subtle way. "We're both big fans of the Korean ceramic toy art collective TOiNZ and how they display their pieces in outdoor settings", they said. "We took inspiration from their style and placed small game and anime figurines we'd collected from our travels inside terrariums with succulents to create little scenes. We had pieces from TOiNZ (two little cats!) as our wedding toppers. Will's shirt also had tiny Pokemon on it."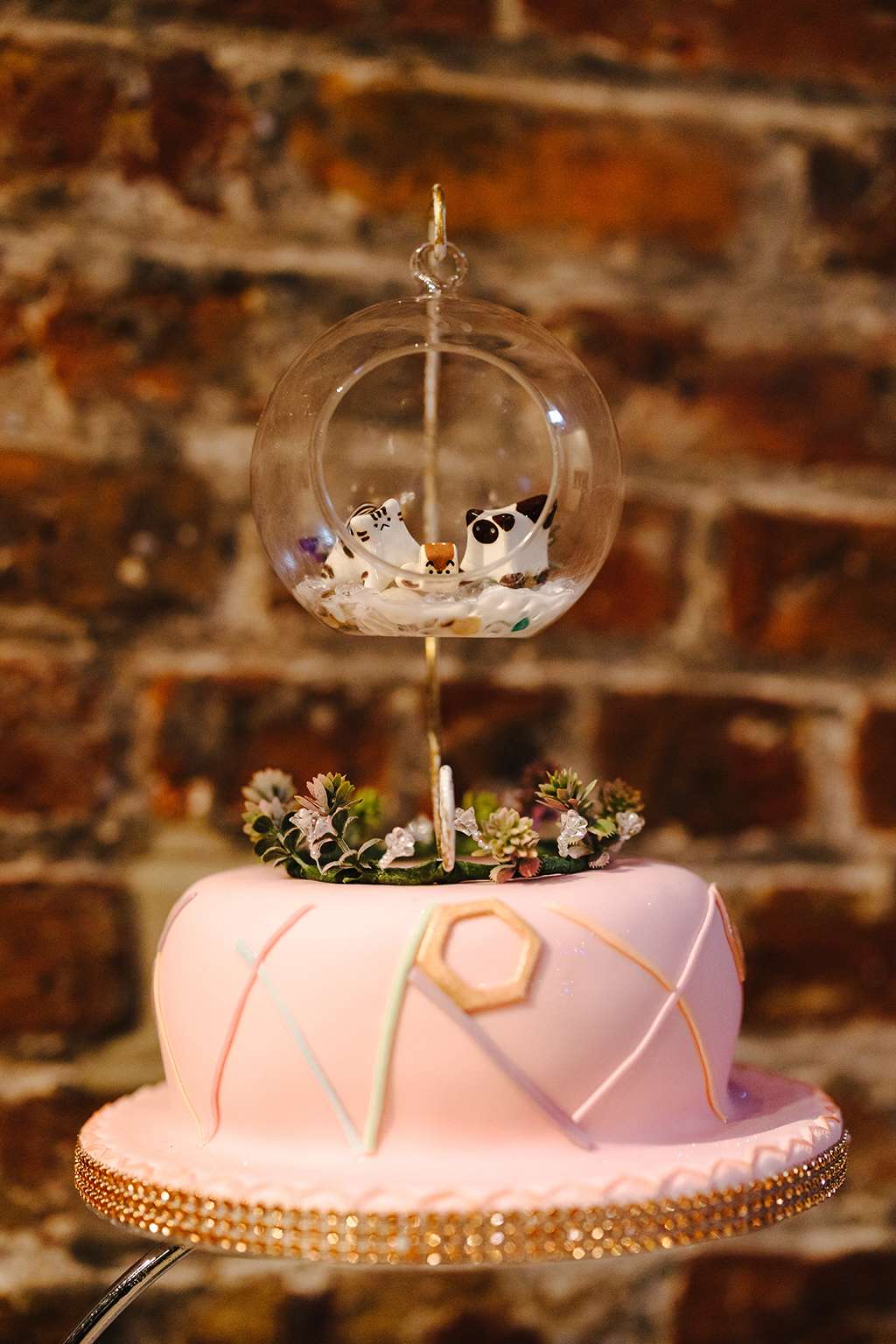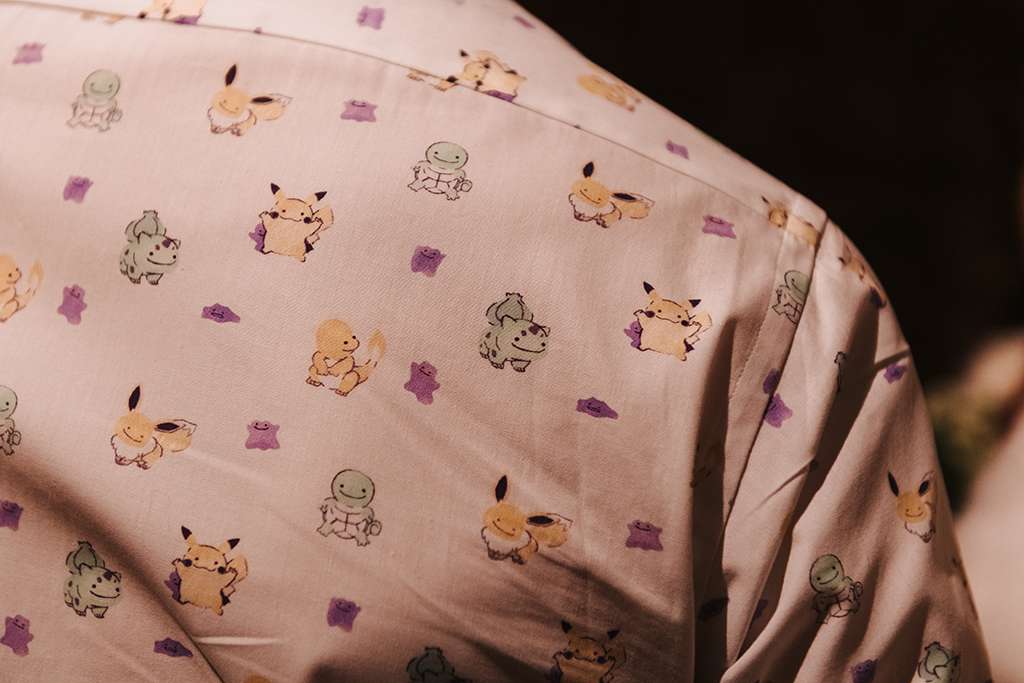 With a budget of £15,000, they actually came in slightly under at £13,000 for their January wedding. Held at The Bonded Warehouse in Sunderland, they undertook quite a few DIY projects – as they're both artists they really wanted to make a lot of things themselves so they could enjoy the experience, and also so they could have things exactly as they wanted.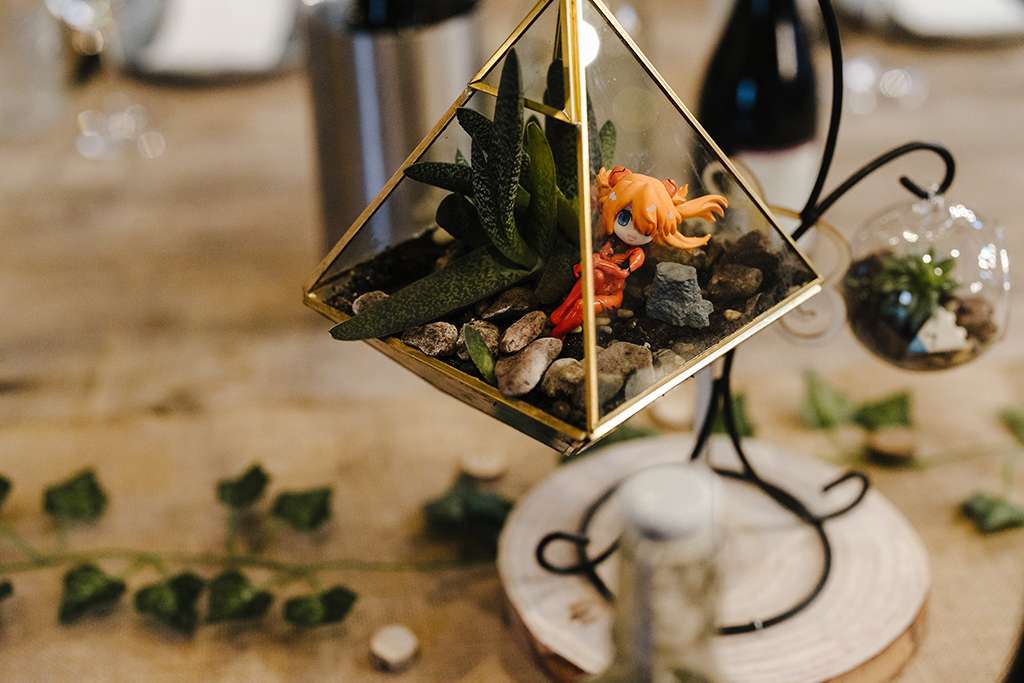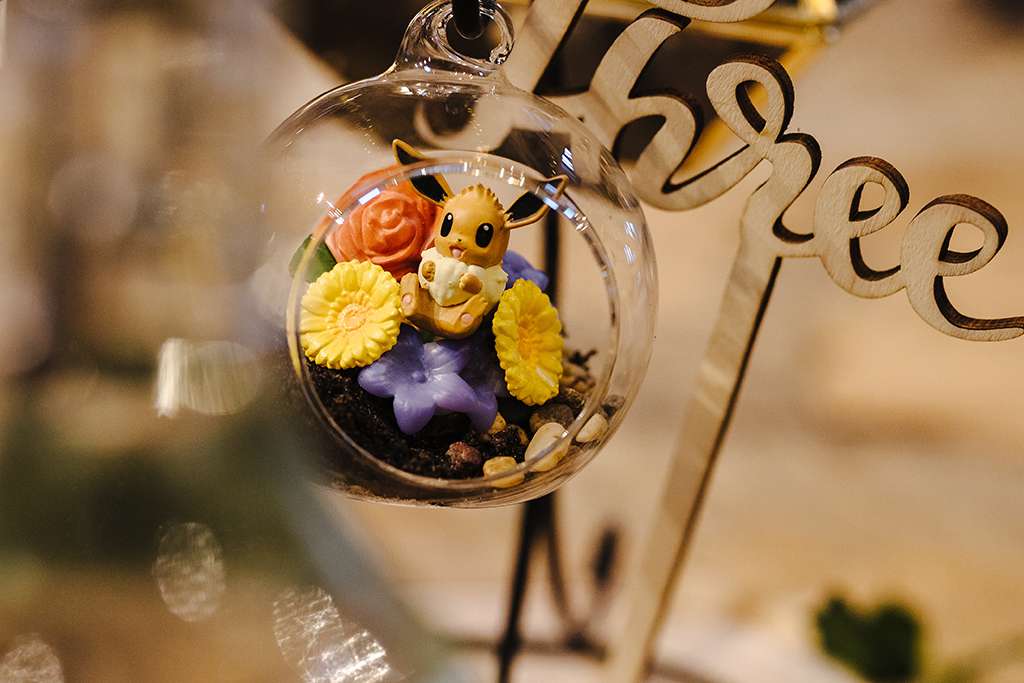 "We ended up designing the invitations, table plan and table decorations ourselves. Our mums are both really creative and helped massively, Will's mum made our beautiful cake, cupcakes and part of our cake topper decoration and my mum thrifted a vintage wine crate from France which she refurbished and turned into a wedding card box that our cat now loves to sleep on!"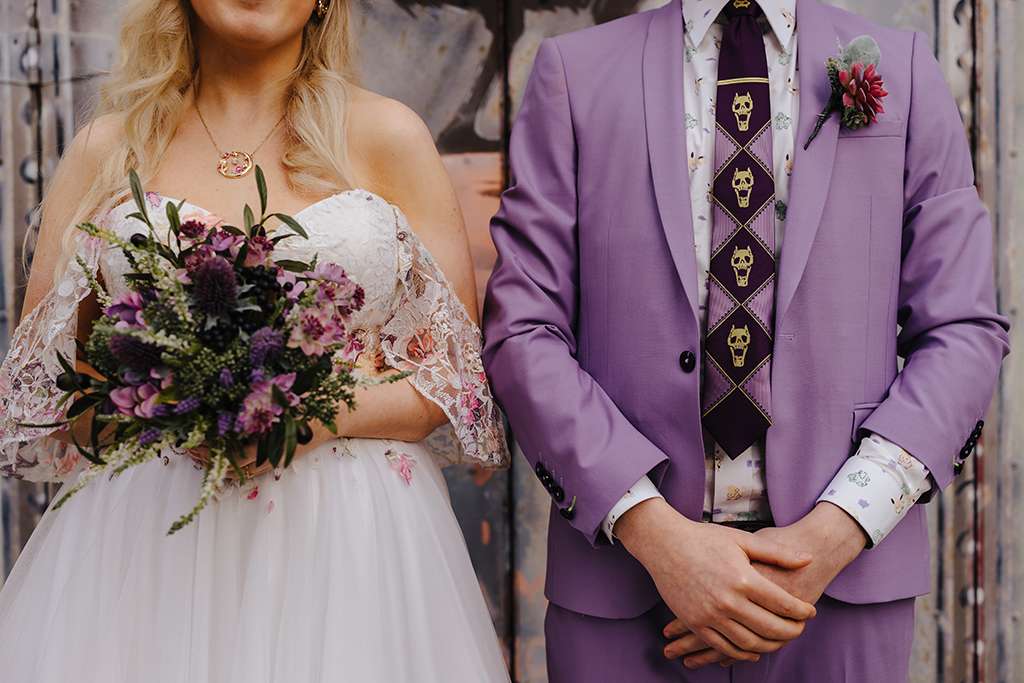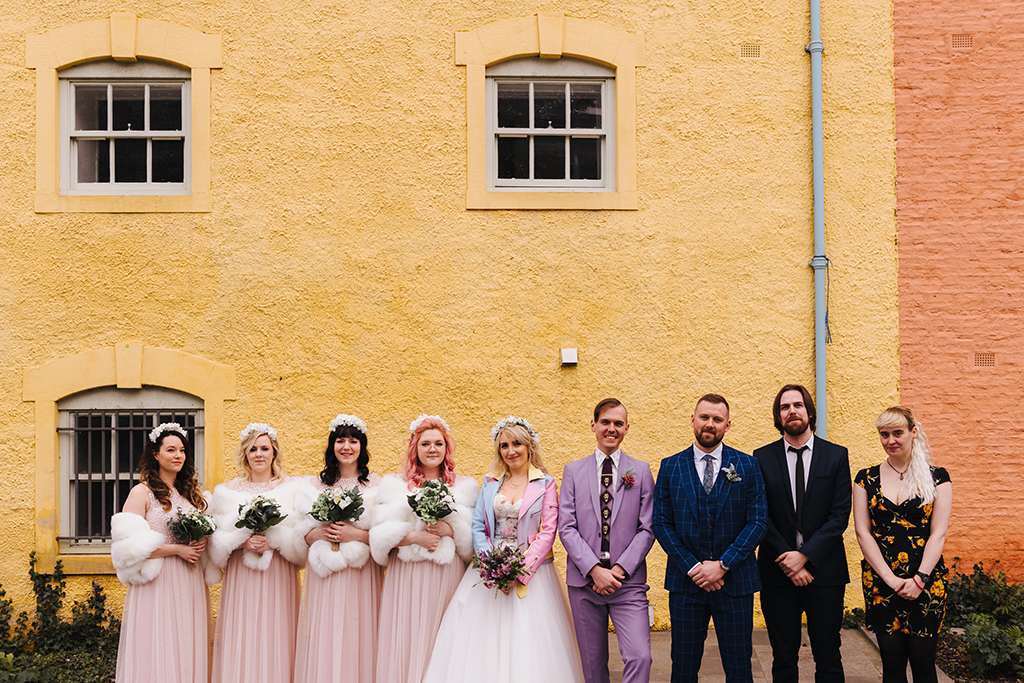 Their ceremony was very relaxed, and short but sweet. Jen walked down the aisle to a remix of Utada Hikaru's Don't Think Twice from Kingdom Hearts and they walked out together to a piano version of Aerith's Theme from Final Fantasy 7 since both are from game series they grew up with. They continued reminiscing with their first dance – David Bowie's Modern Love; "We'd gotten engaged in a Rock Bar in Osaka, singing and dancing to David Bowie with the locals so we wanted to capture that vibe again," they said.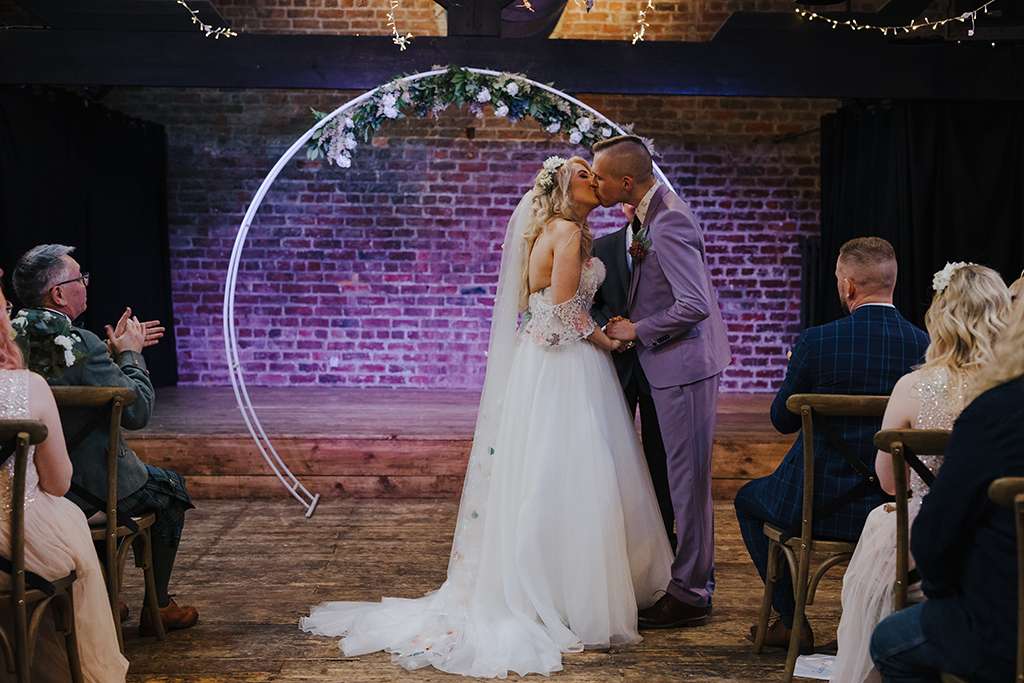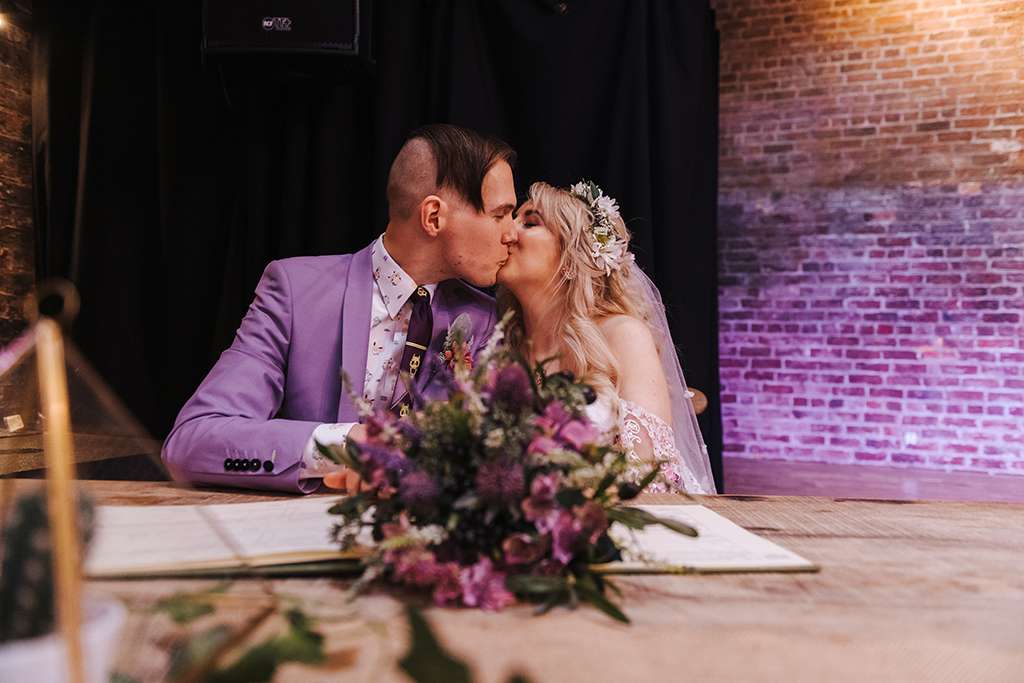 Other than the usual 'do what makes you and your partner happy', Jen has one solid piece of advice for future rock n roll brides – don't go out the week before your wedding and get a cold! "I had a right stinker," laughed Jen, "of all the days to be sick! Thankfully my makeup artist Michelle and hair dresser Alison were amazing working around my runny nose and coughing fits. By the end of the night my voice was totally gone but we still had a blast."