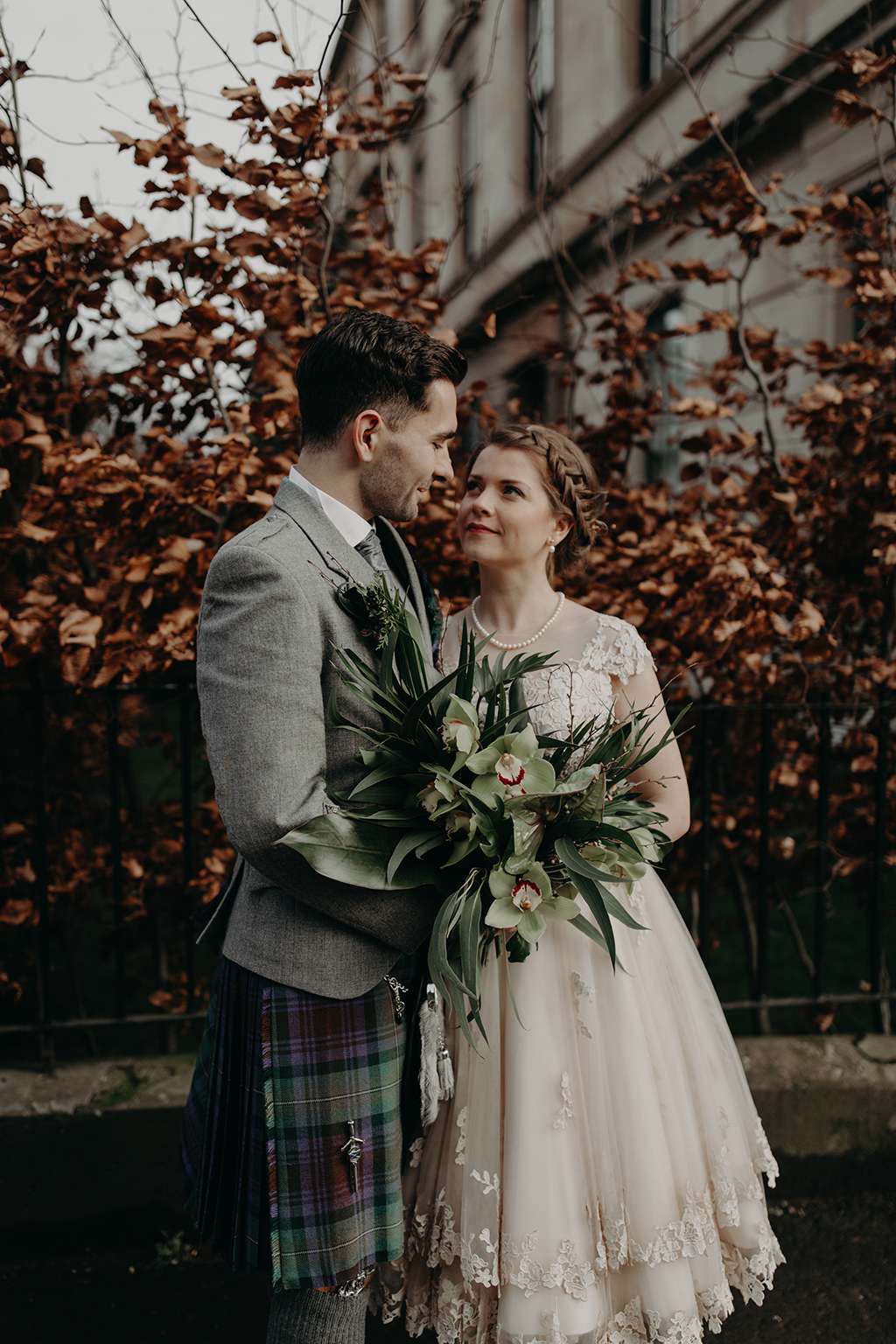 Although they'd gone to the same school and have family members who've known each other since they were tiny, Kirsten and Jack's paths didn't cross until a Christmas Eve pub visit in 2013. They had their first date that same Boxing Day and have been together ever since! As it has a way of doing, life tried to throw a spanner in the works when a month into their relationship, Jack was offered a job in Nice. They did long distance for a year and then Kirsten followed her heart and moved to France to be with Jack. It's there, after three years, that they got engaged, so it made sense for the South of France to feature heavily in their Glaswegian wedding!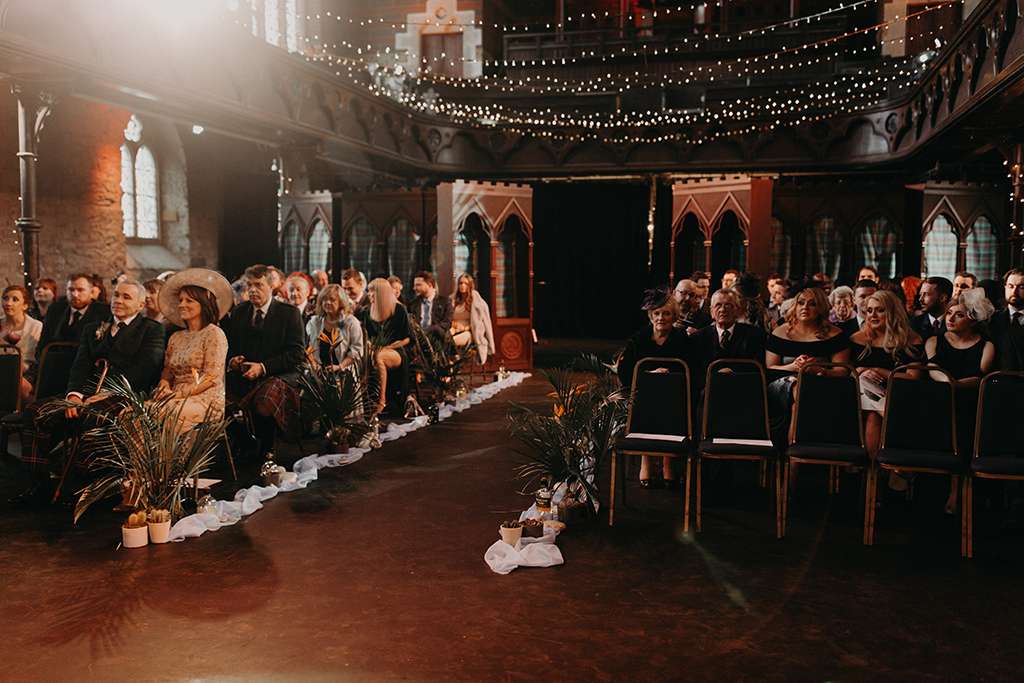 Kirsten, with a background in theatre and events design, took great delight in designing the look of the wedding and let her creativity go wild. Inspired by the tropical flowers and foliage of Nice, palm trees, birds of paradise and succulents featured heavily throughout.
They collected pebbles from the beach (and ferried them home in their suitcases for 18 months before the wedding!) to use along the aisle and as place settings. Their guests also enjoyed chocolate pebbles as favours, and each went home with a cactus, palm tree or leaf enamel pin as a memento from the day, which Kirsten loved seeing everyone wear in the evening.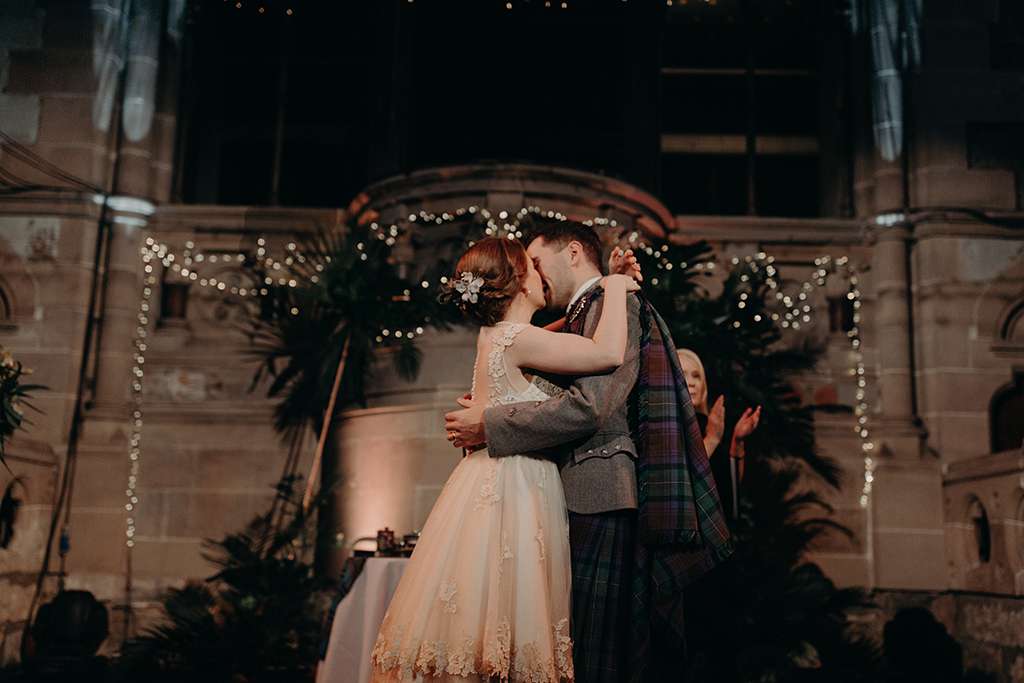 They also ensured there was a suitable nod to both their Scottish heritages – Jack wore his own kilt, and Kirsten painstakingly made tartan curtains, table cloths and napkin wraps in colours to compliment their theme. Whisky bottles filled with fairy lights adorned the aisle, and the couple drank their favourite whisky from a Quaich at the end of their ceremony.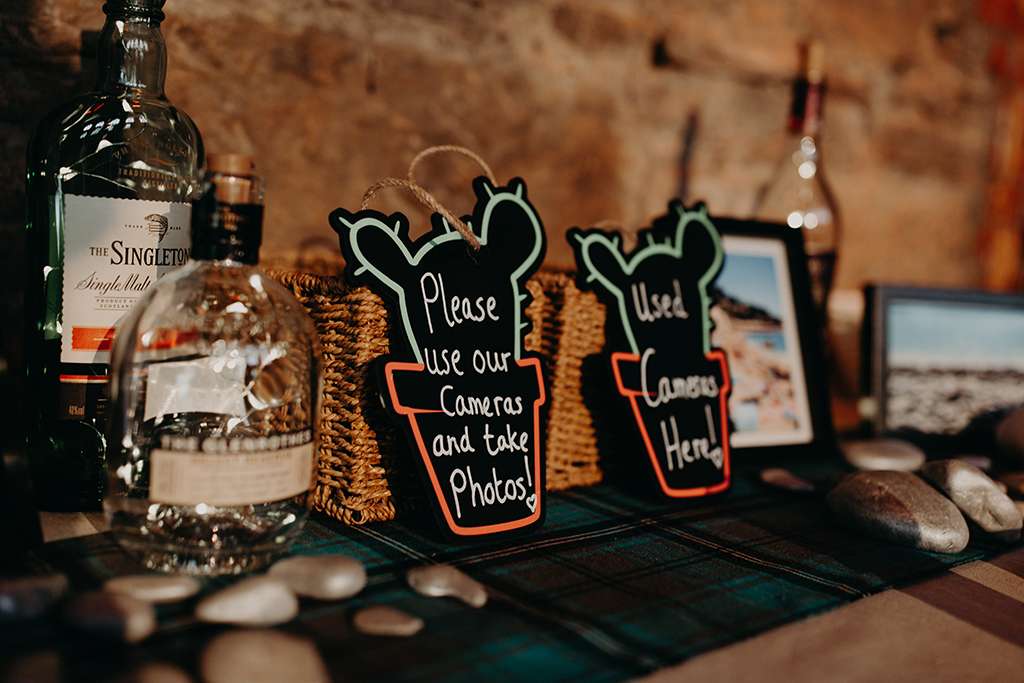 The couple ensured that their families played big parts in their celebrations – in their humanist ceremony, Kirsten's mum read a poem that she had written herself, Kirsten's bridesmaid Megan read the lyrics from the Vera Lynn song That Lovely Weekend to represent their time spent in a long distance relationship. During the signing of the register we had Jacks old band mates sing La Vie en Rose and My Girl, and they got up and did a couple of numbers at the end of the night too, which Kirsten expressed as one of her highlights of the day.  Jack's mother made the six-tier (!!) Mars Rice Krispie + Rocky Road cake, decorated with cactus cupcakes and a clay cactus bride and groom – there was even heart shaped trailing succulents around the edges!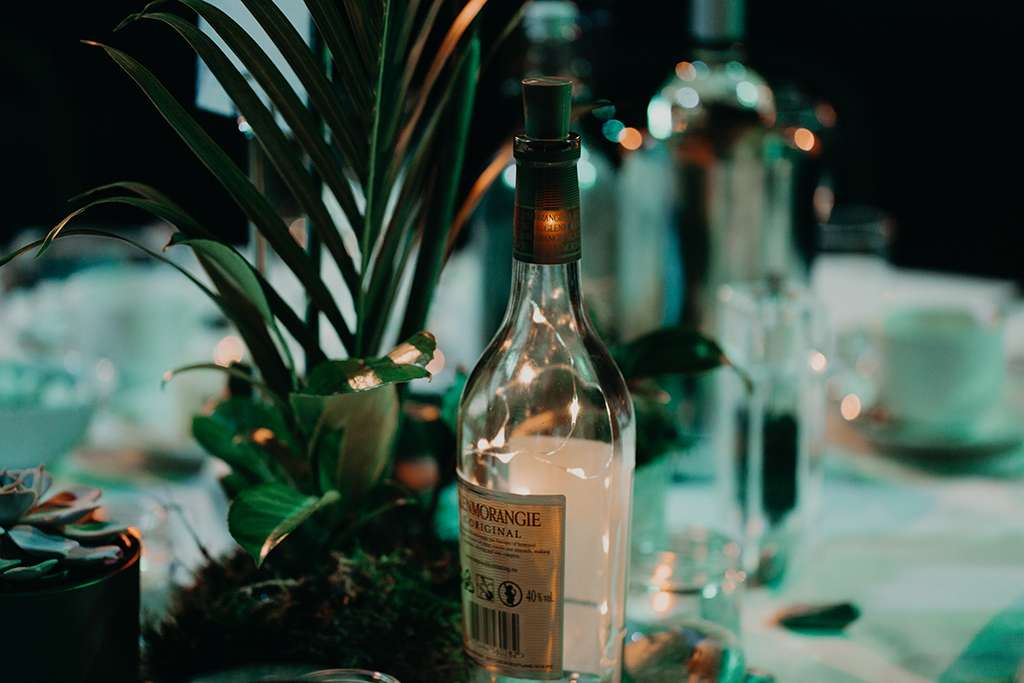 Kirsten's advice for other couples planning their own wedding, as well as making a spreadsheet (or 10!) would be to prioritise what is important to you, and try to not worry about what other people will think – for example, although they came in over budget and are often overlooked by some couples, Kirsten had a specific vision for the flowers and foliage for the day so for them, the expense was worth every penny. We wholeheartedly agree.