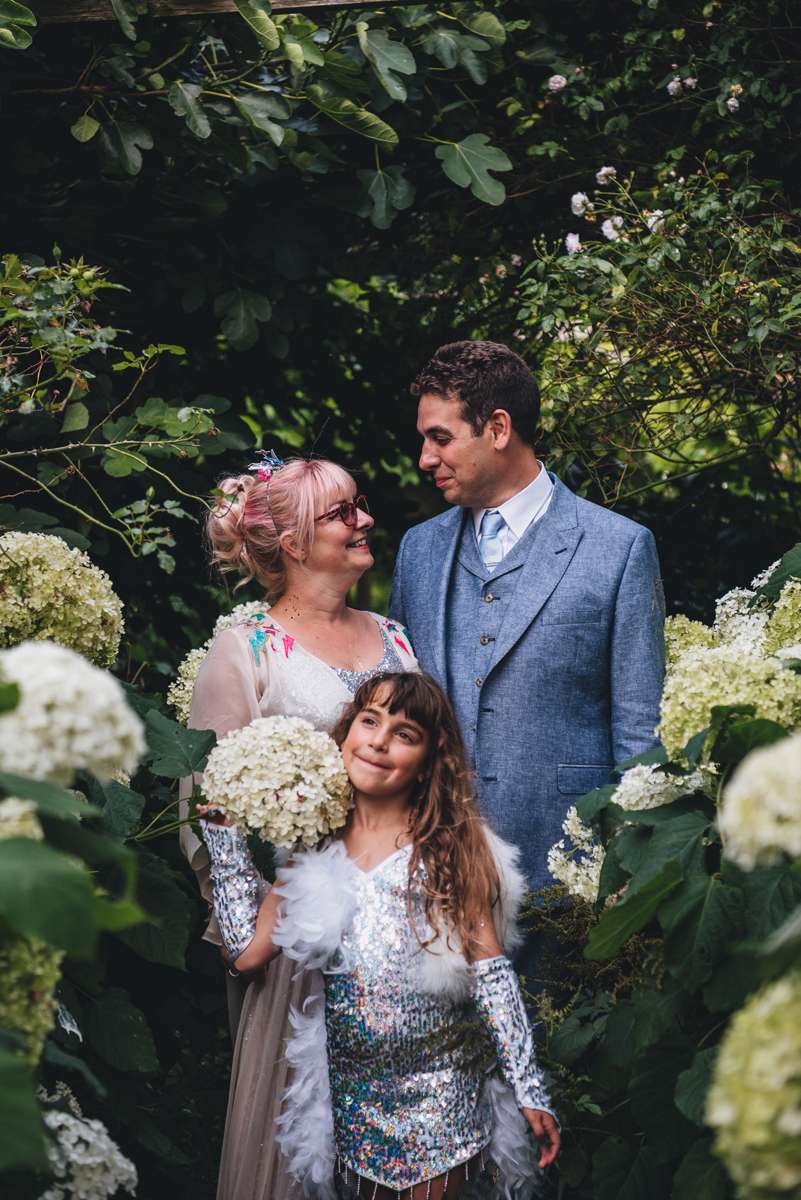 Hannah and Nick chose Dewsall Court in Hereford for their summer 2019 wedding. They wanted an eclectic and colourful day and when they visited the venue and found out they had a canopy already set up outside that they could have their ceremony under, they were sold!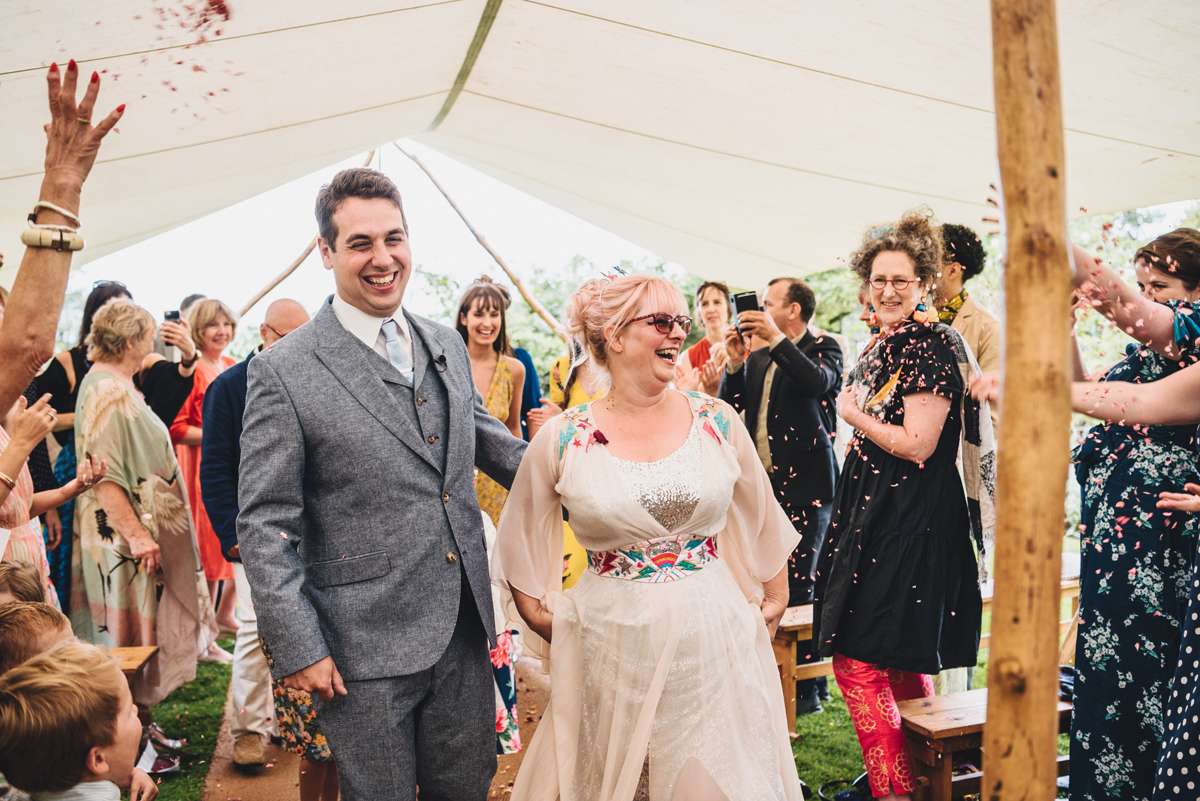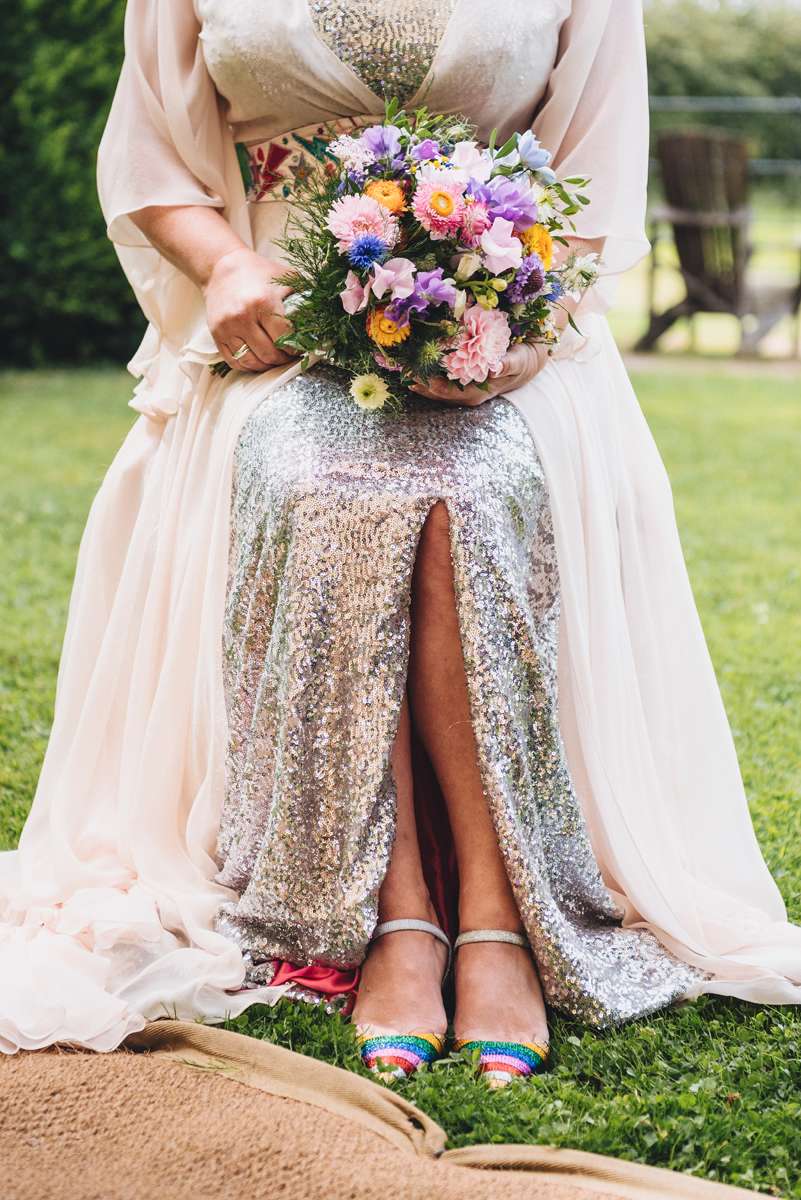 They were legally married two weeks before at the register office so they asked the bride's uncle to officiate the blessing on the day. He came up with a ceremony that featured the two of them as Beano characters and ended with them having to don false noses as the 'ring exchange'!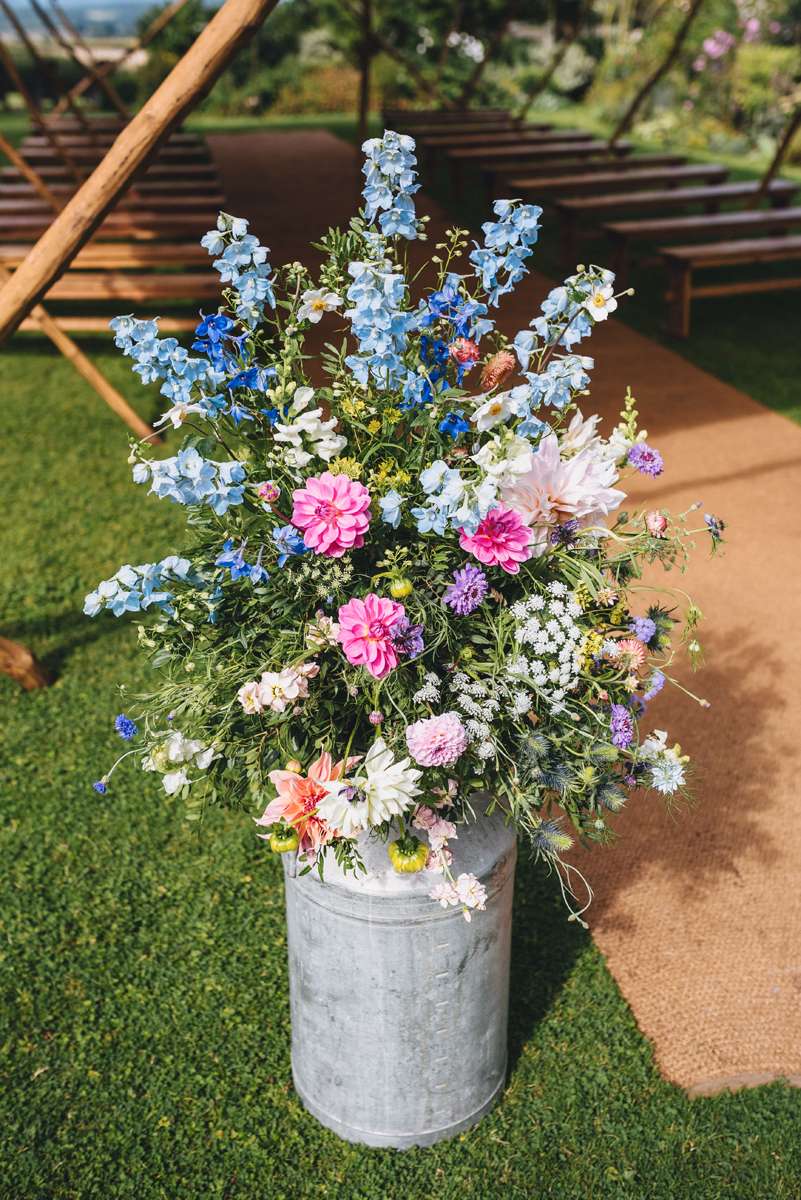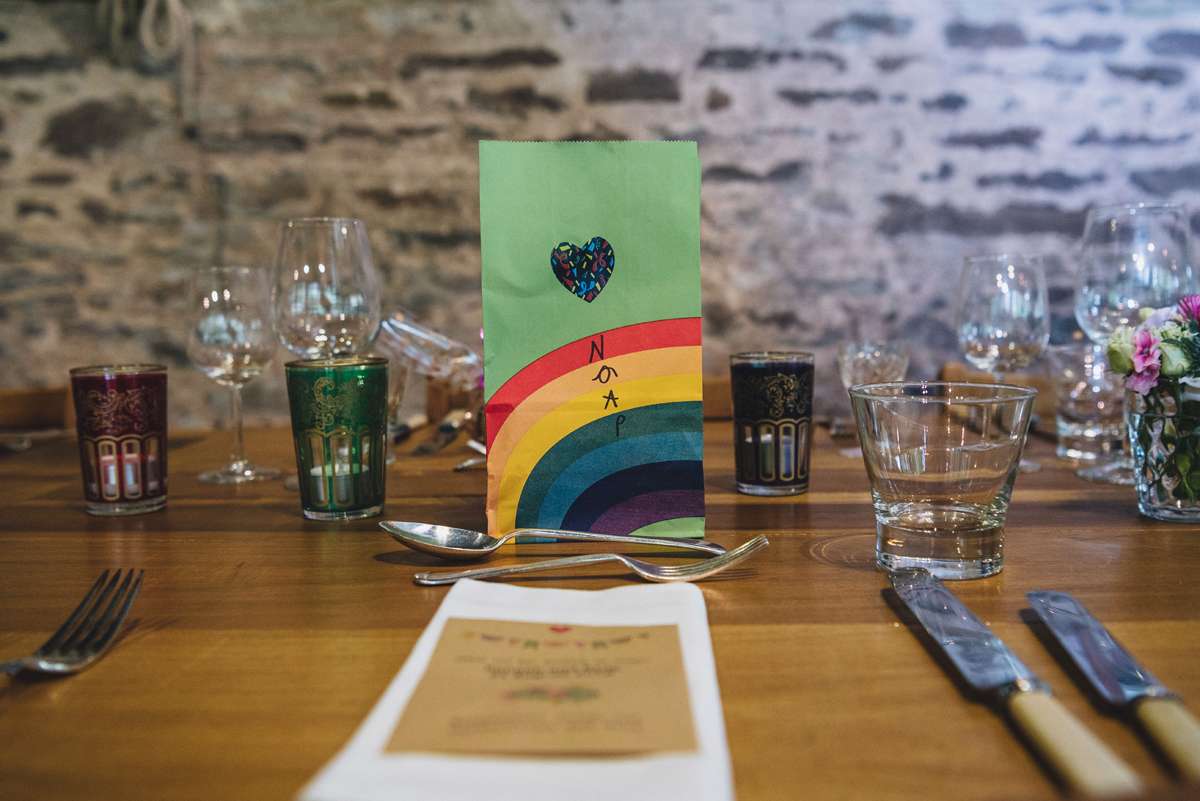 "The atmosphere of Dewsall Court shaped what we decided to do for the wedding", the bride said. "It's so beautiful and we knew we wanted to be outside as much as possible. They offered us a canopy on the lawn which was again quite informal and simple but added just enough 'occasion' to the occasion. We are pretty laid back and can be persuaded to anything – we wanted something quite informal and eclectic which took as much of the focus off us as possible!!"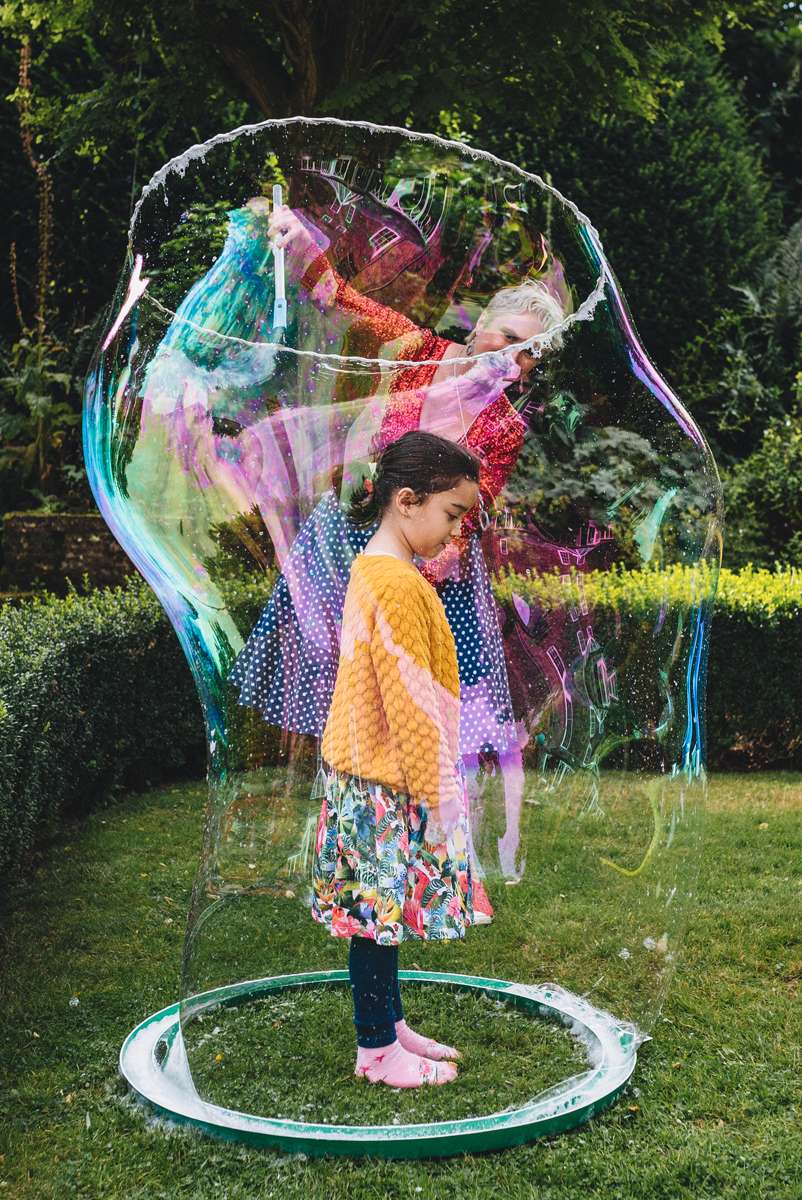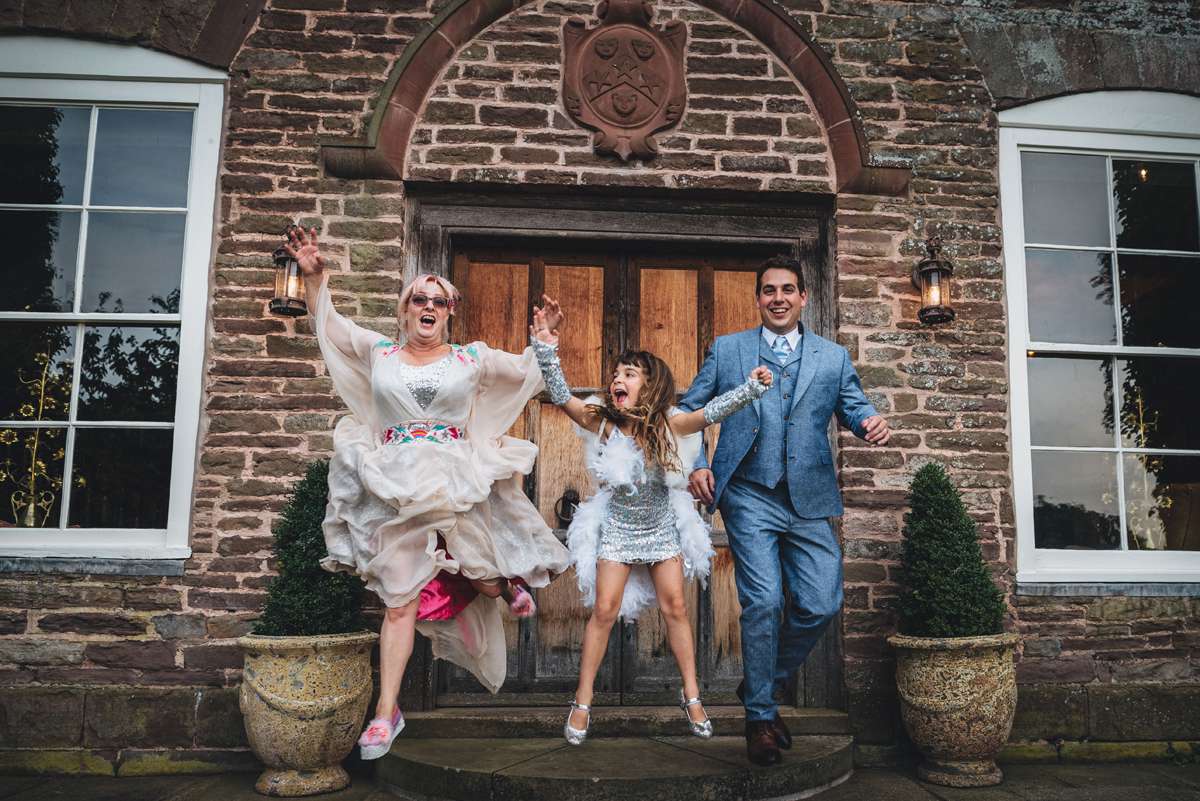 Hannah had a dress and headpiece custom made for her by Jo at The Couture Company in Birmingham. One of their favourite elements was their cake, made as a surprise for the groom who is a huge Alan Partridge fan, by Tattooed Bakers.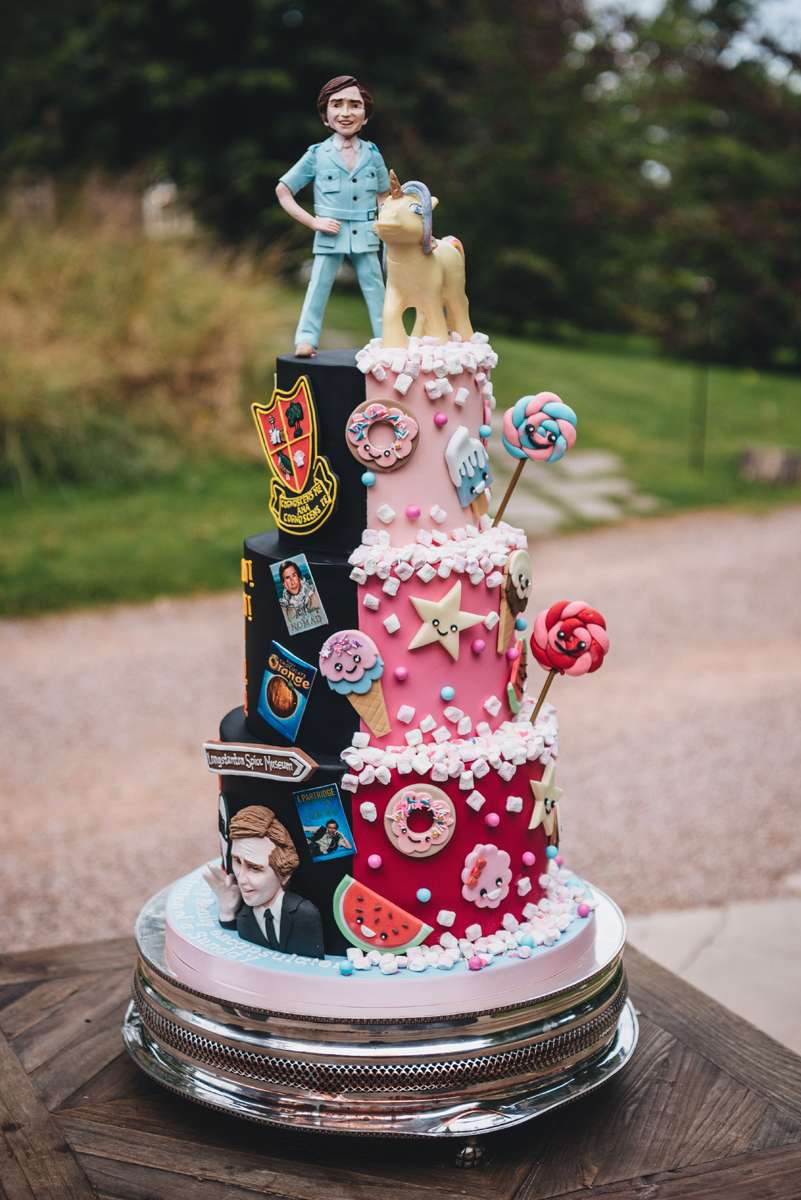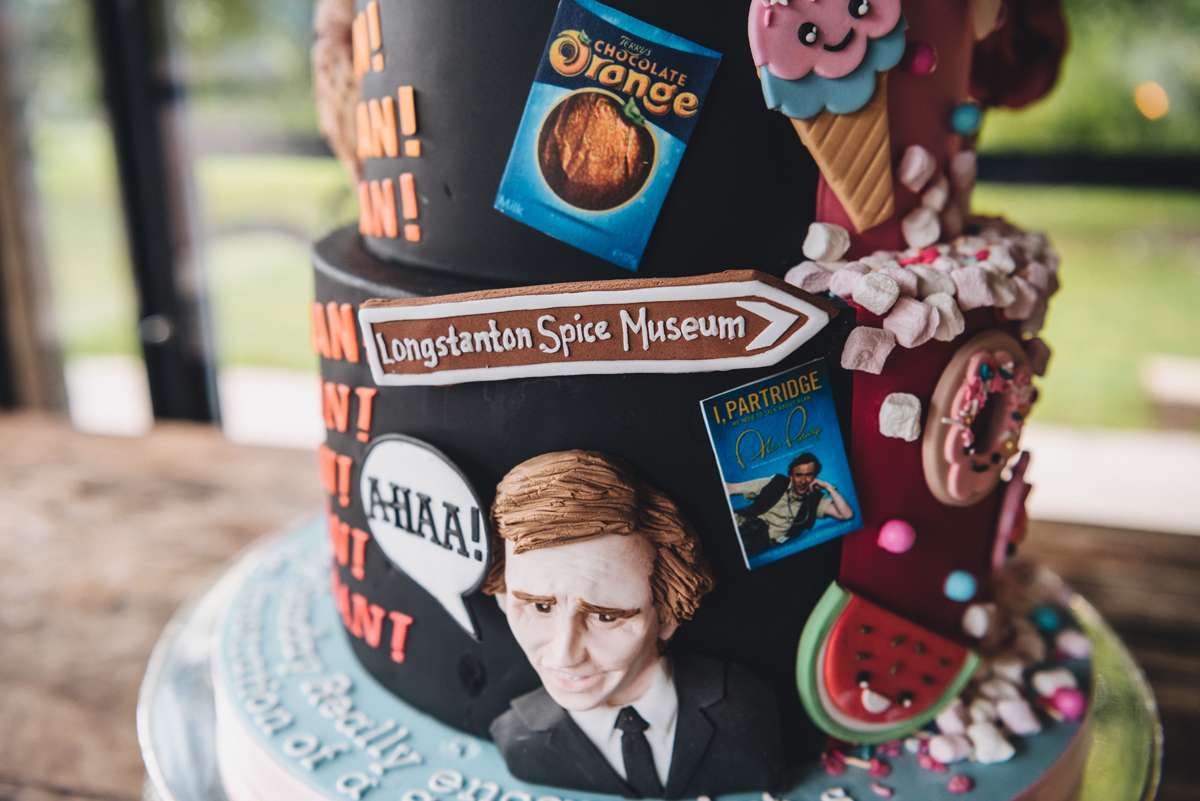 "All of our suppliers were brilliant and amazing to work with. We loved Marta May Photography and very pleased with the results; Love Lily, who did the flowers, were wonderful and The Couture Co. made me exactly what I wanted for my dress. Working with Dewsall Court was amazing and it really was a very special place with a lovely feeling to it. Perfect times."