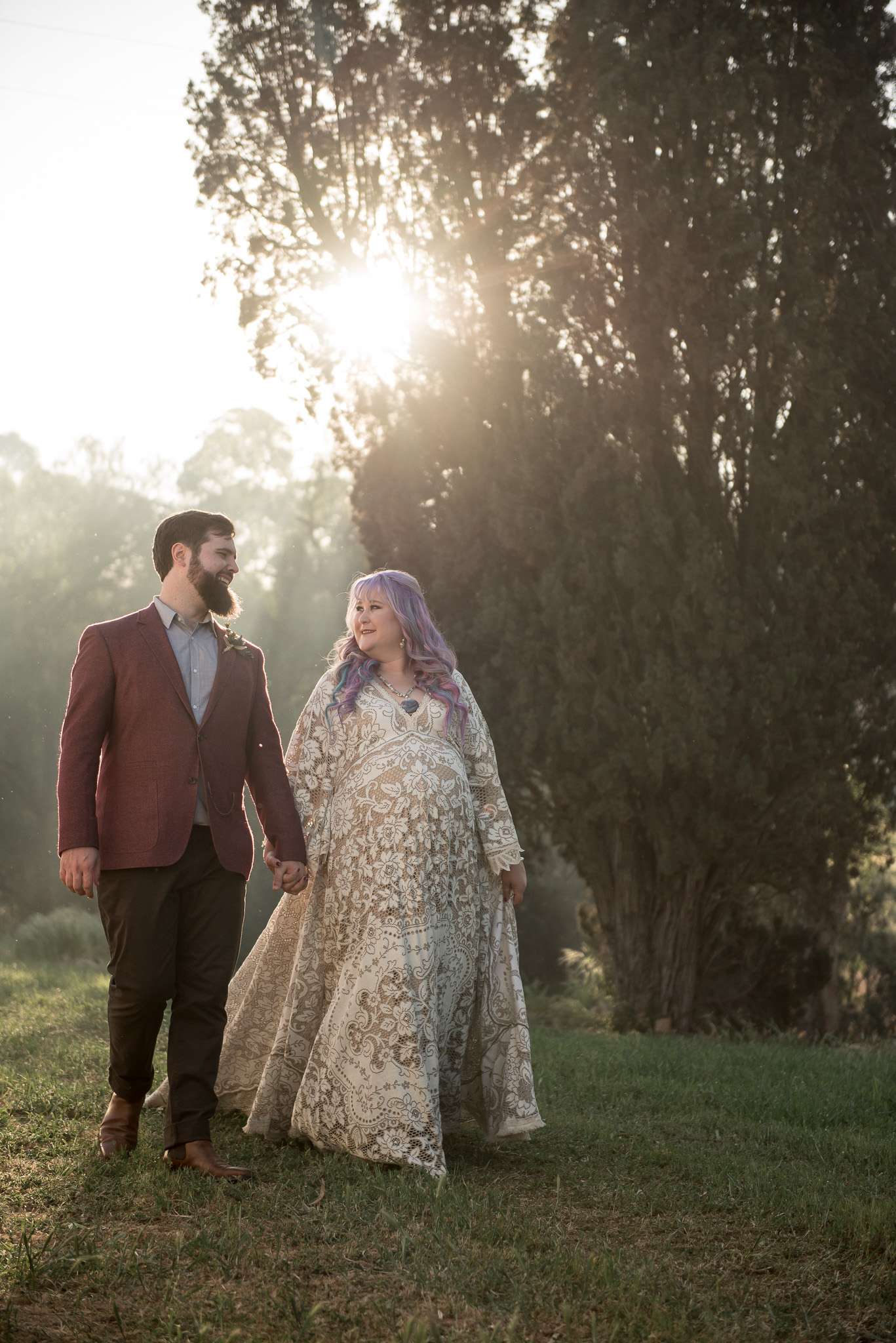 Alice and Tom's wedding was so uniquely them! Married on Alice's family property in Clare Valley, South Australia, they included nods to some of their geeky favourites, namely Dungeons and Dragons and the Princess Bride, as well as boho elements such as Alice's Reclamation Designs dress, the black floral bridesmaid dresses (worn with boots) and the native Australian flowers in the bouquets.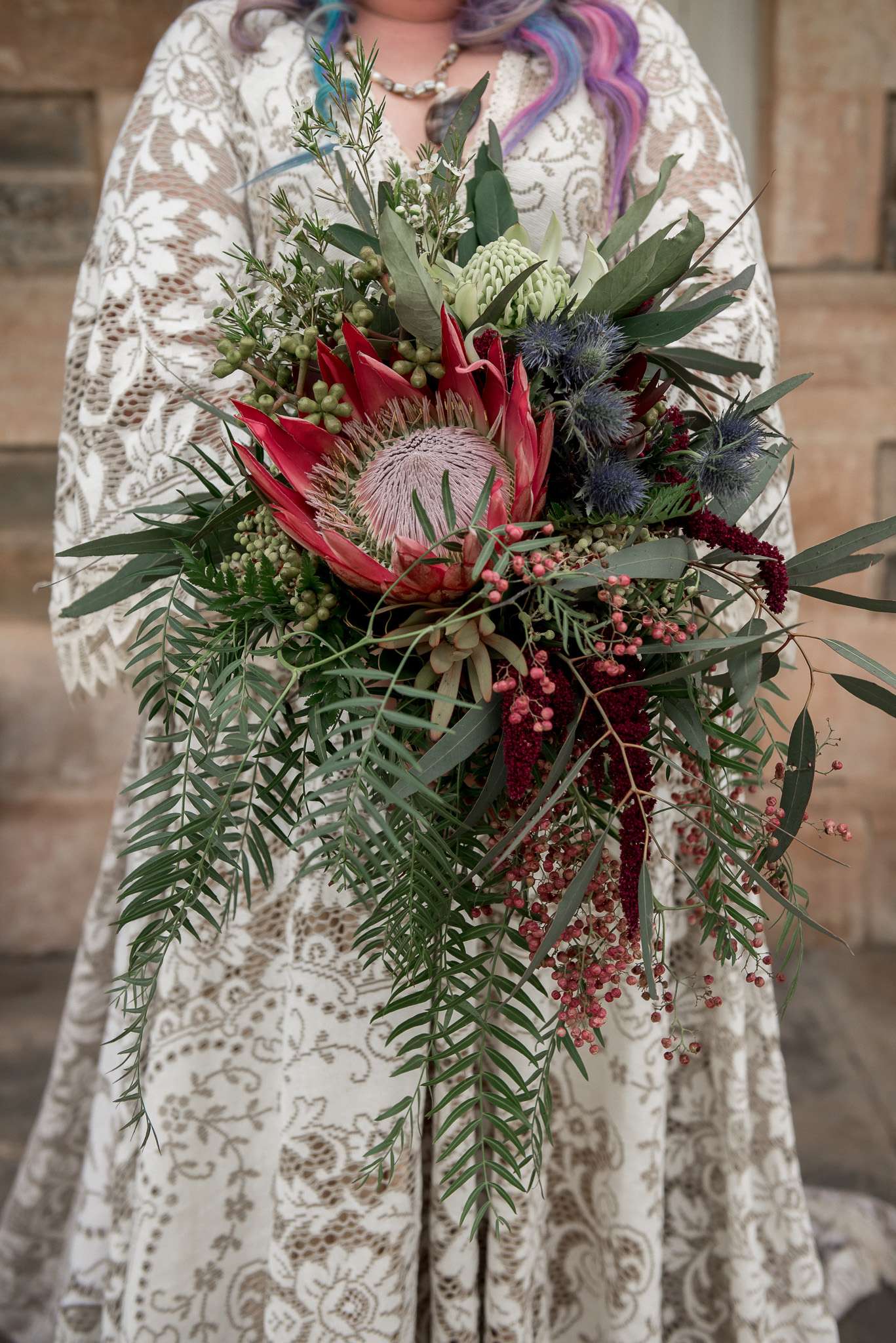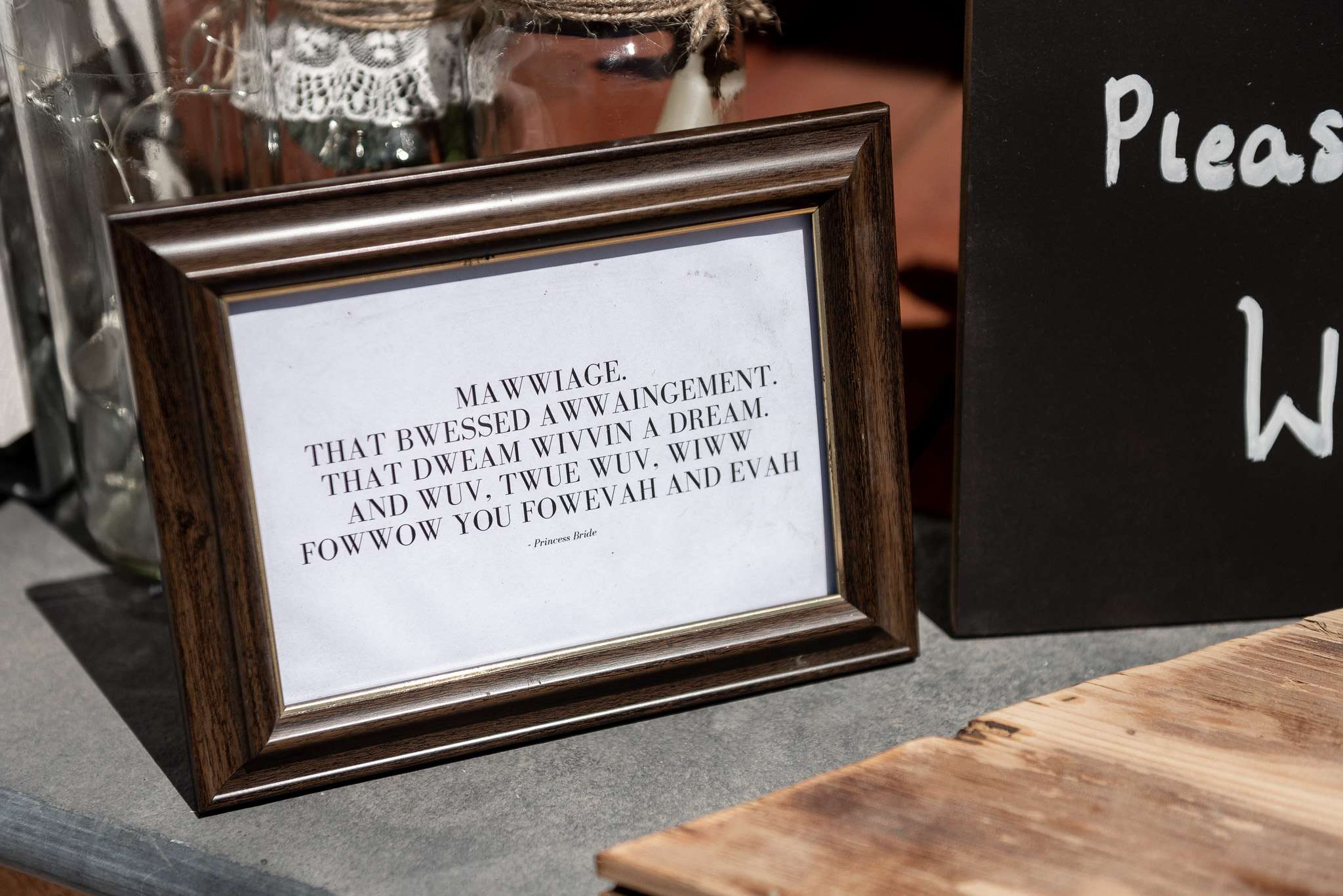 "We used two things for inspiration", Alice said, "the house and my hair. We wanted to have something that would fit in with the landscape around us and lots of native flowers. My hair hasn't been a natural colour since before we met, so we needed to include pops of colour where we could too!"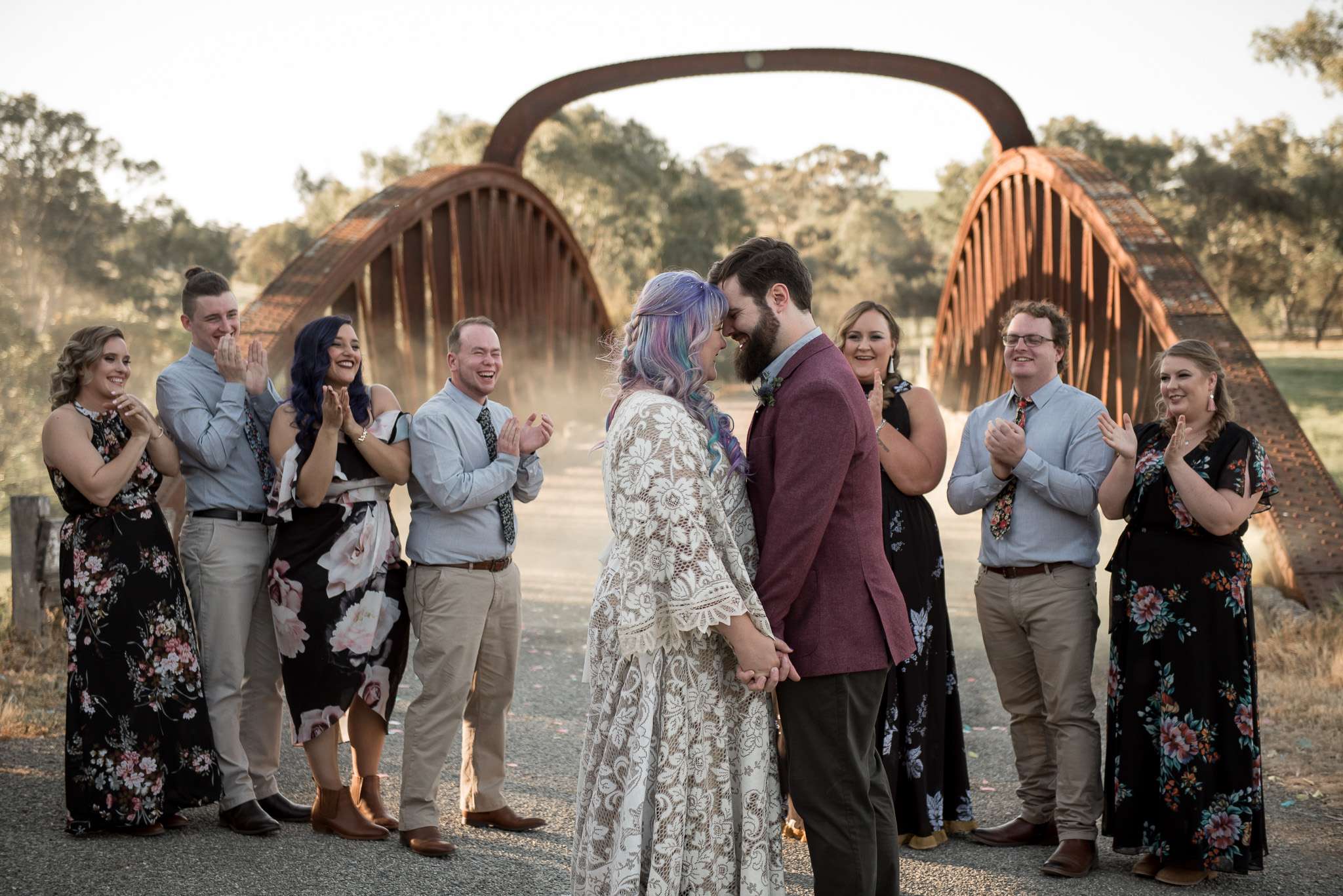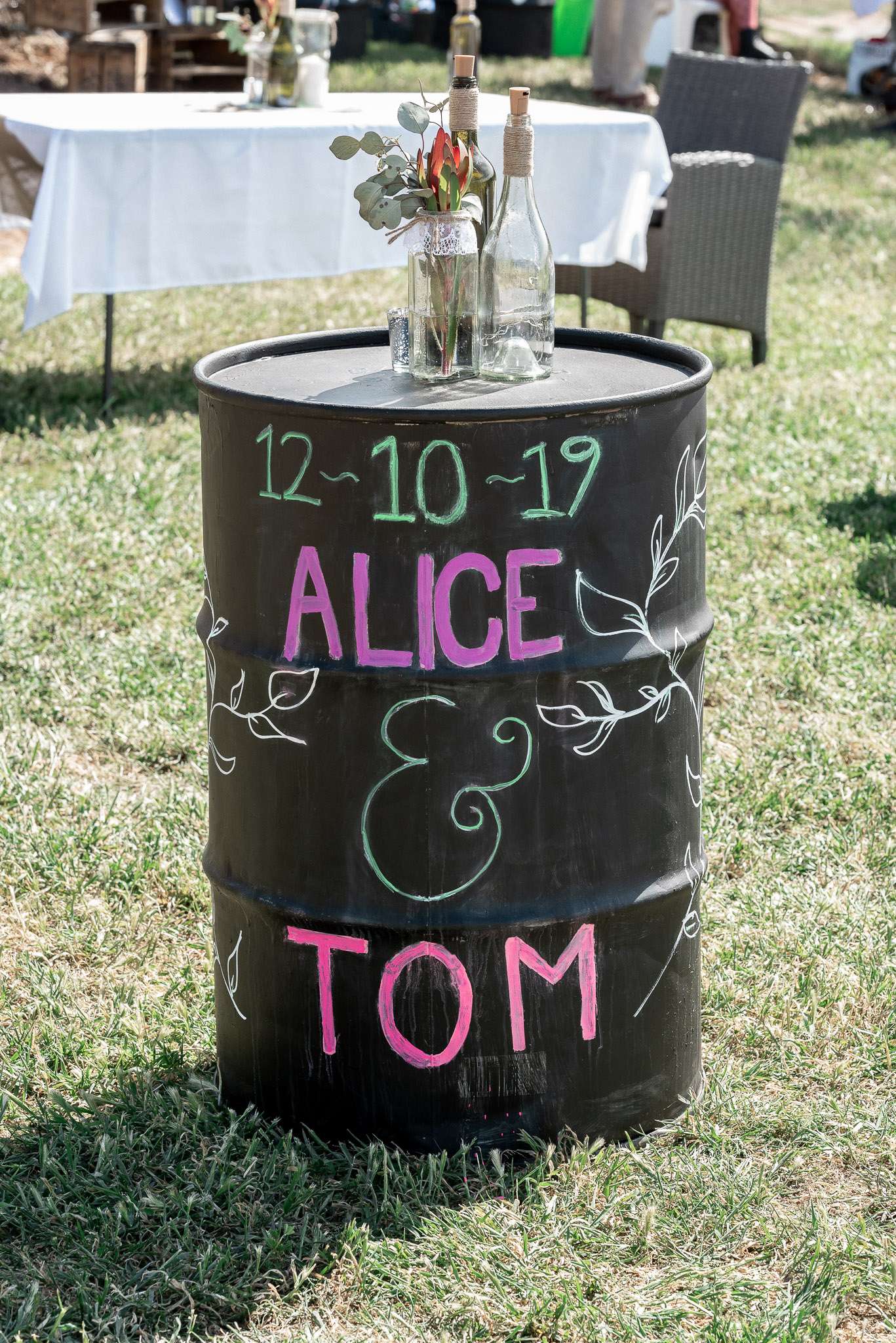 One really unique moment of the day was that their neighbour (from about 10km down the road because Australia!) secretly wrote 'Alice + Tom' underneath a prop plane and surprised them by flying over the ceremony three times!!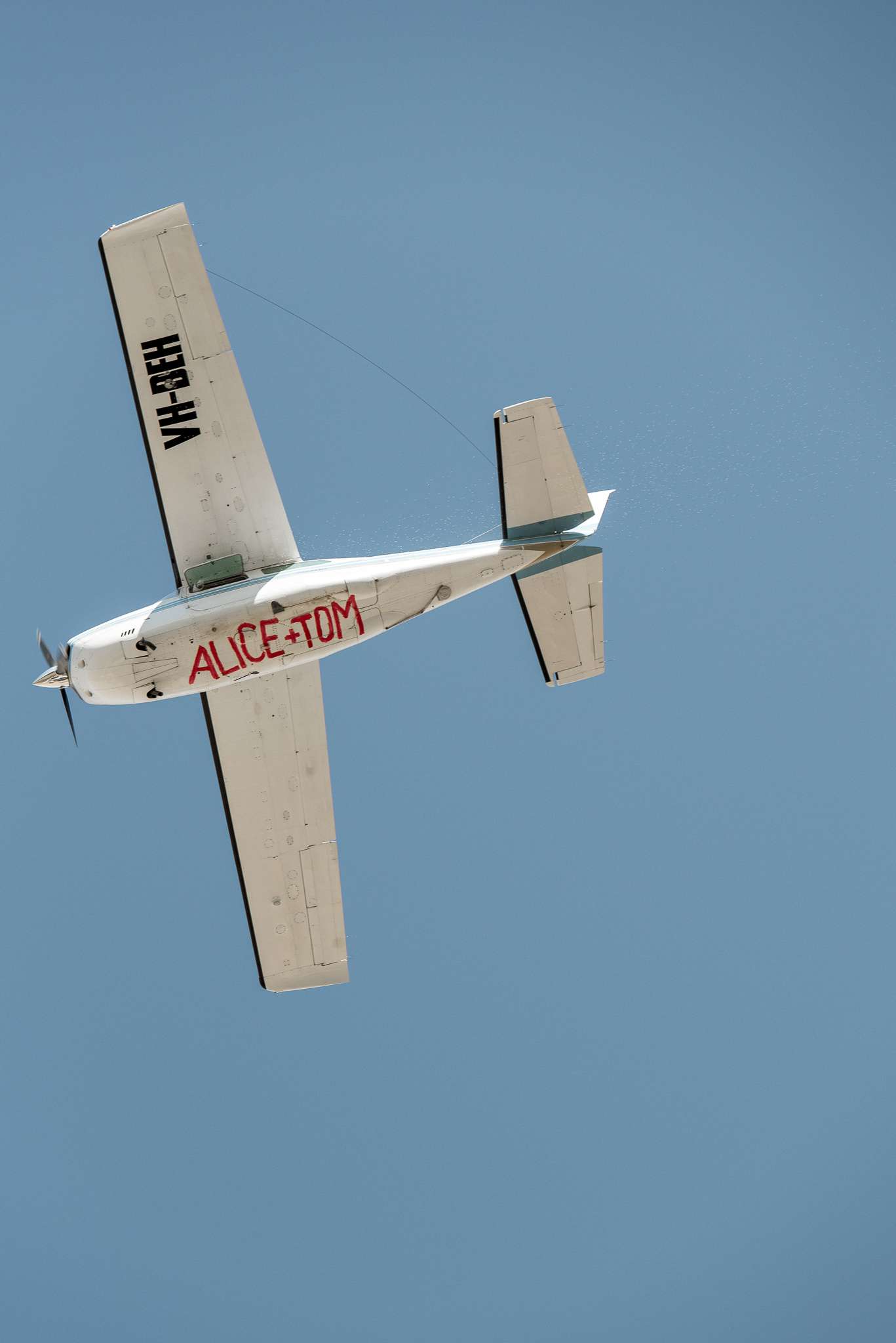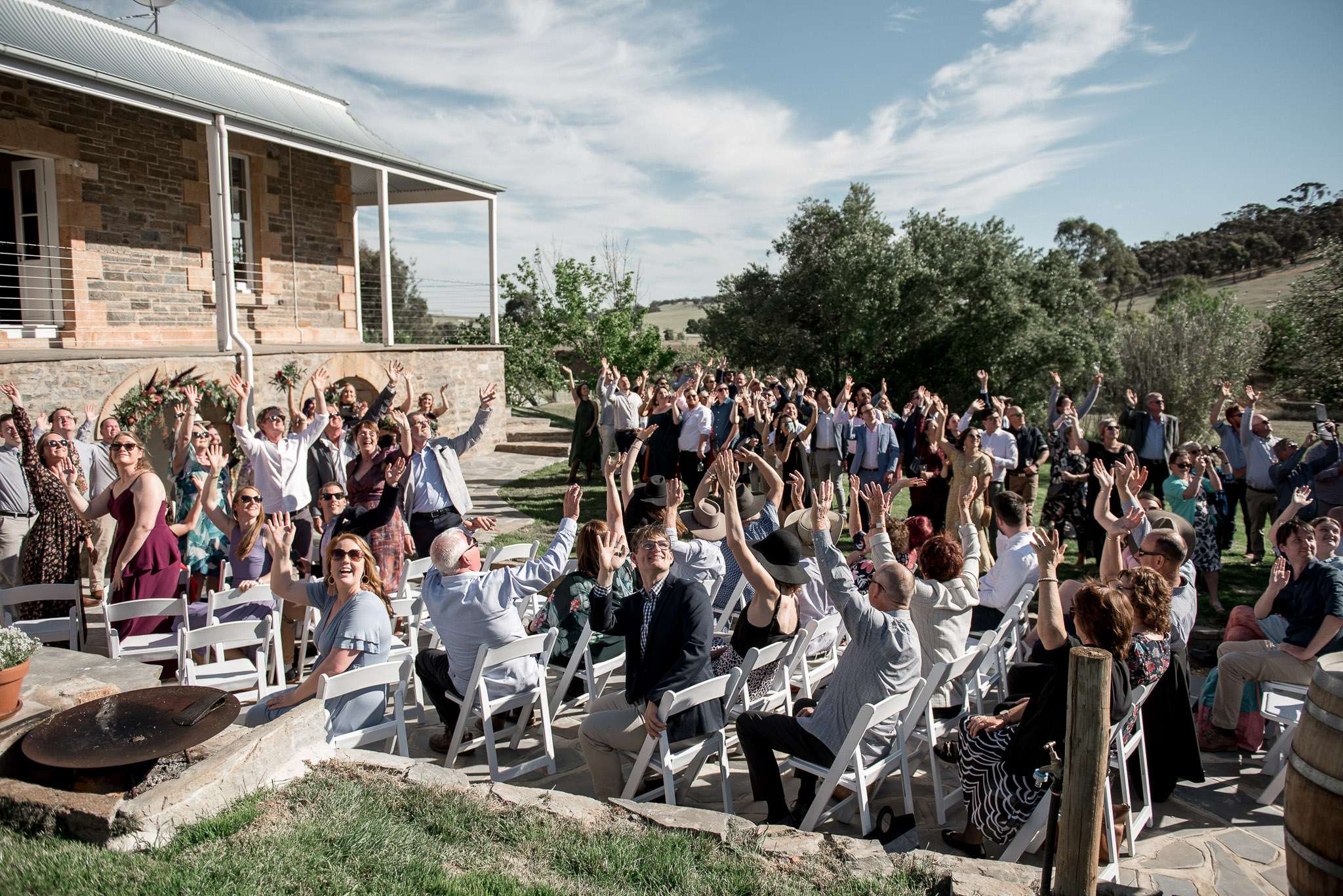 "The ceremony was absolutely everything we wanted it to be… even with our surprise guest! Just as the ceremony began, a friend of Alice's family (an aerial photographer) made a guest appearance from the air, raining Cadbury's chocolate down on everyone as he took a birds eye view photo of the ceremony… with 'Alice + Tom' written on the underside of the plane!"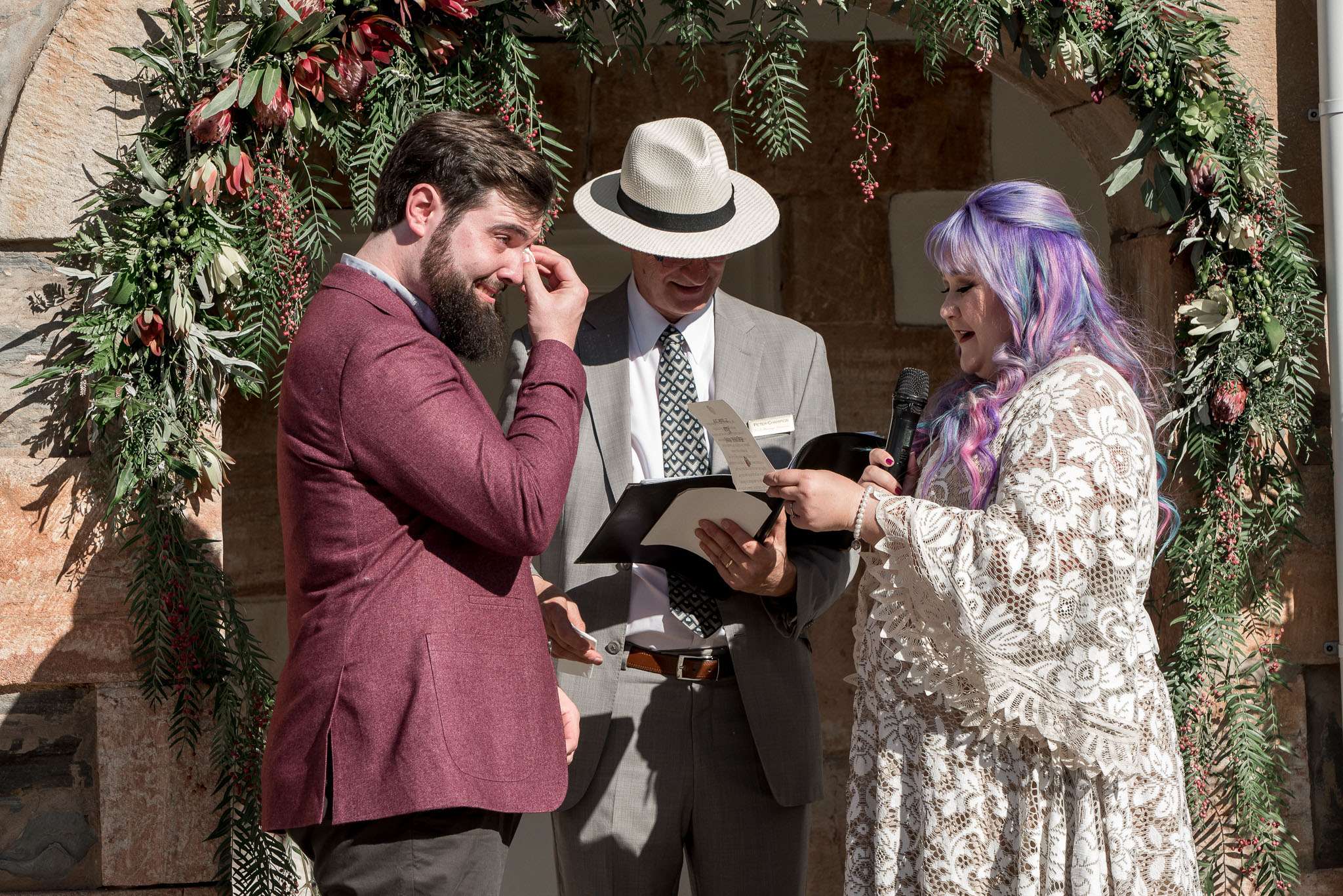 "We are also both massive introverts, and were convinced that we'd freeze up during the ceremony being in front of so many people. But when the time came, we hardly even noticed! There were lots of happy tears and it went faster than either of us realised it would be!"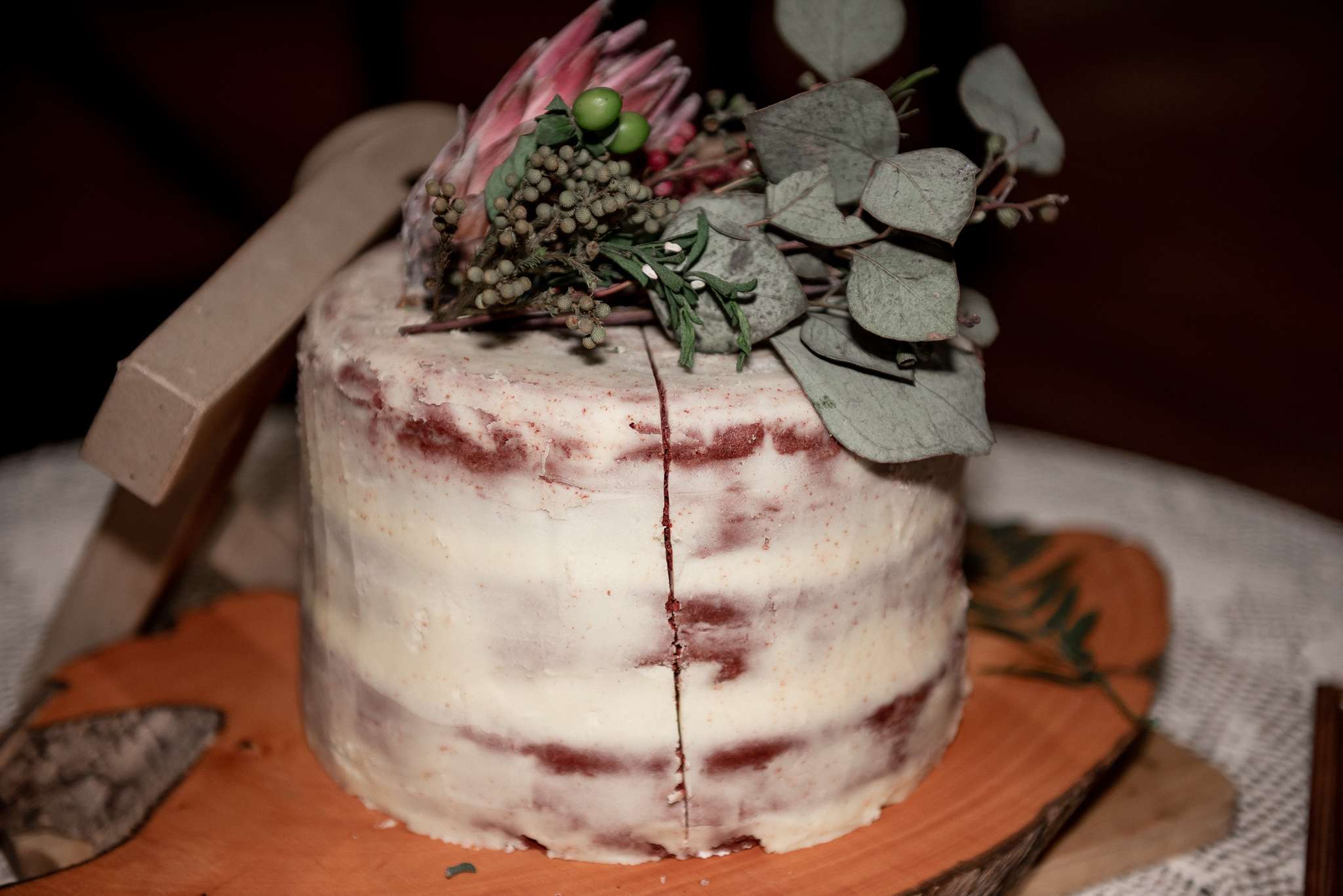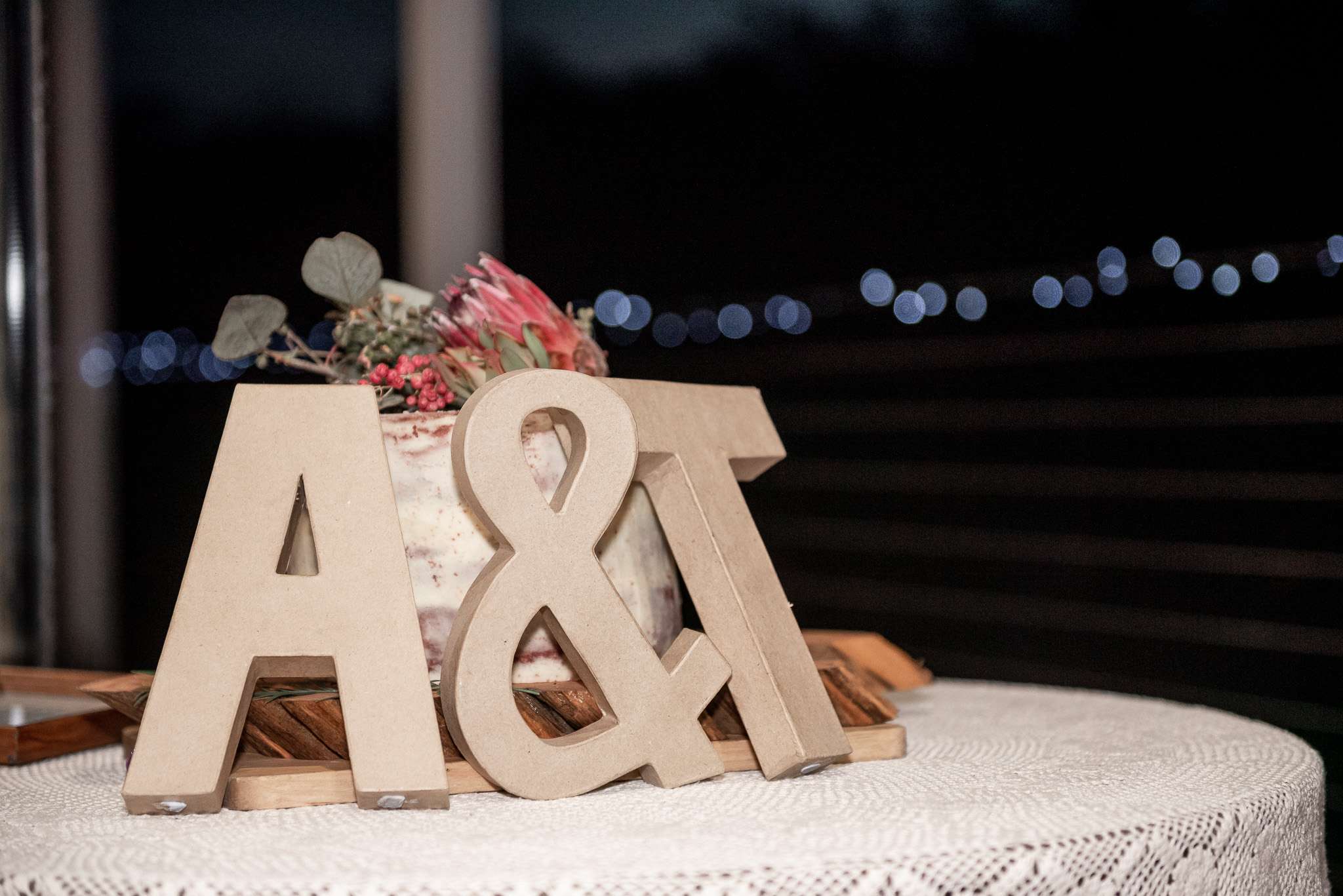 Their reception decor was simple and almost all DIY. The cake was made by the groom and the stationery by the bride. Instead of hiring a band or DJ they put together their own Spotify playlist.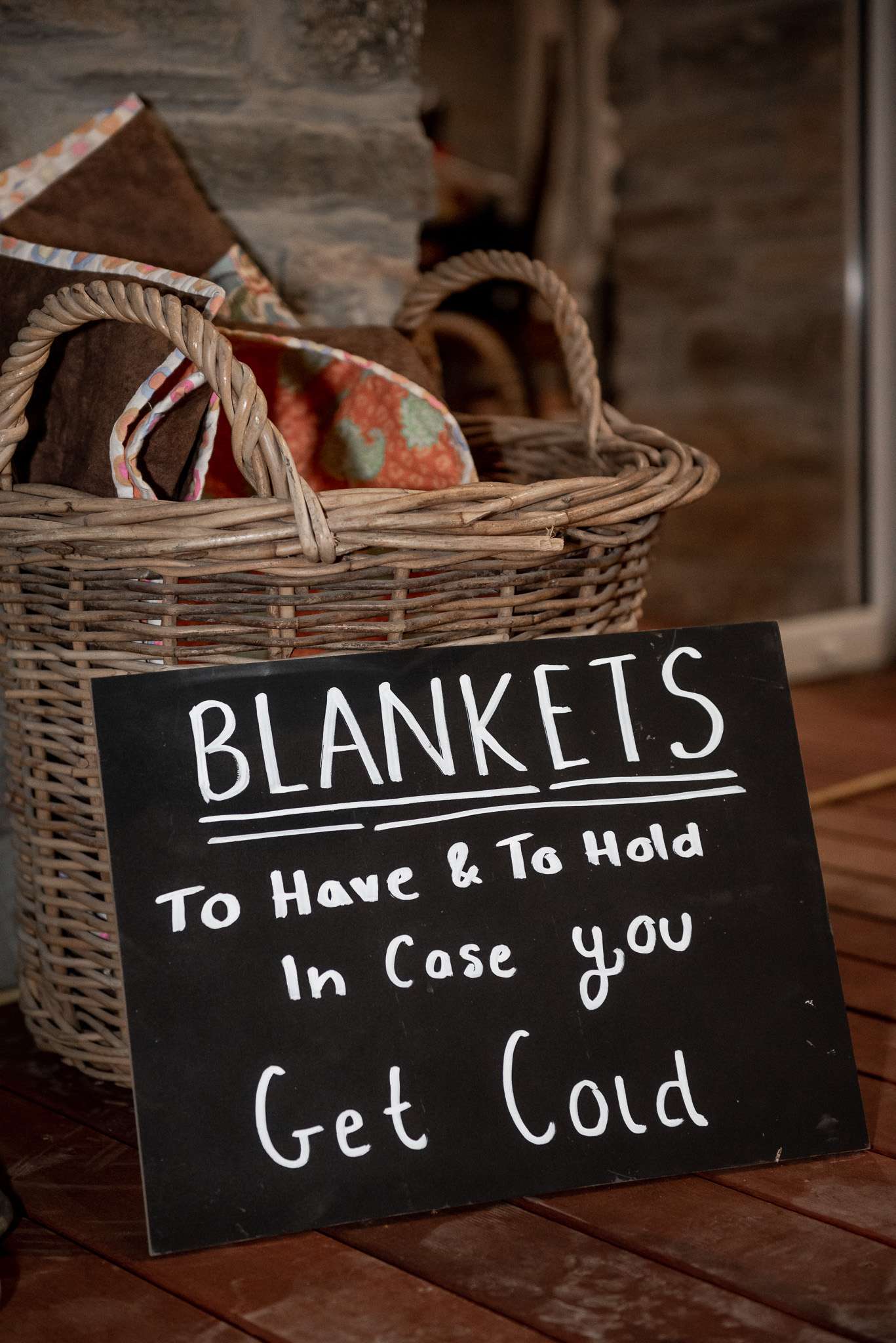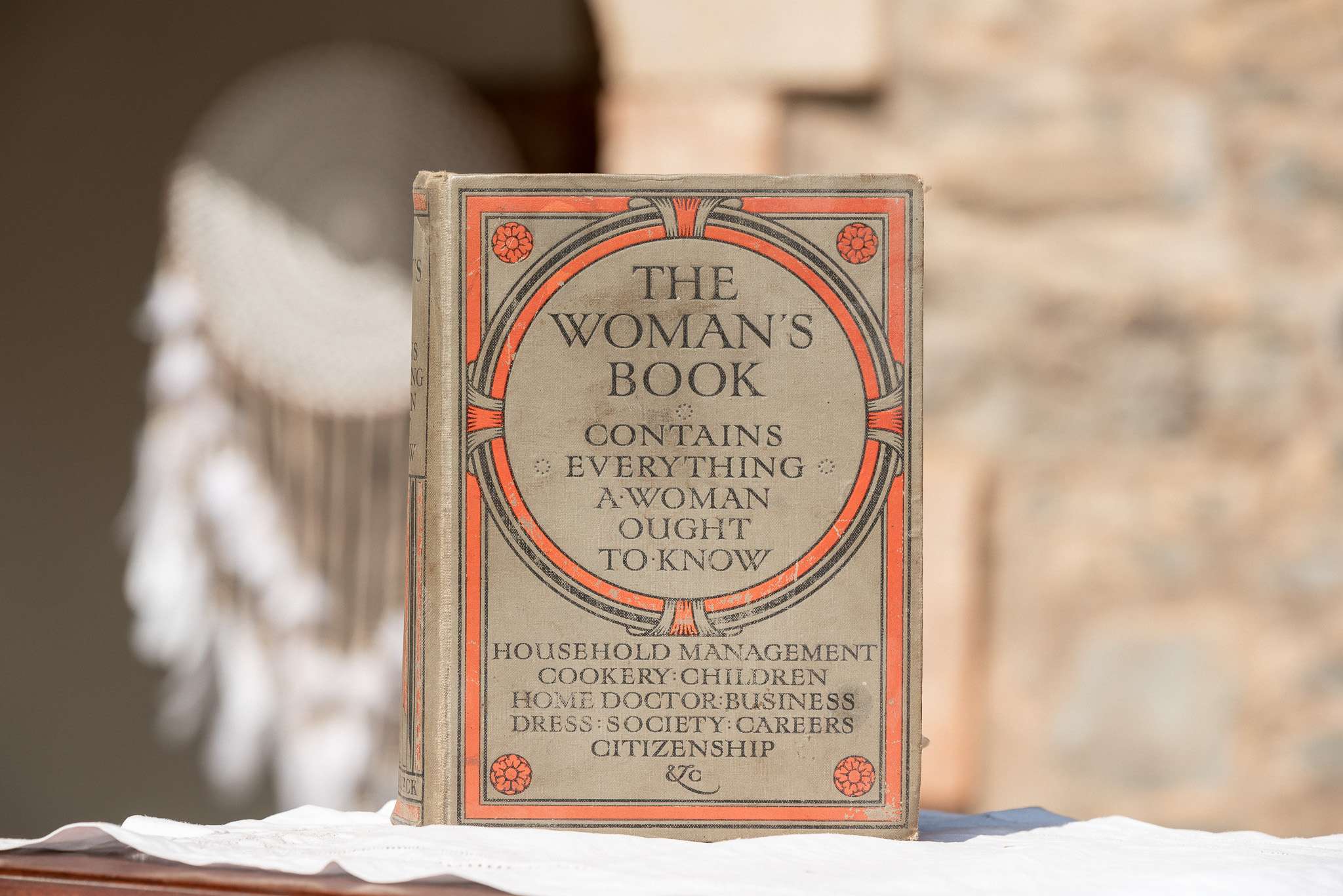 "Our cake topper went missing the morning of the wedding!" Alice laughed. "Everyone around us was apparently panicking and trying to find it without us finding out it was lost, and our wonderful celebrant even had a story about why we had picked that particular cake topper in the ceremony…. but it was nowhere to be found! Thankfully, one of Tom's wonderful quick thinking sisters pulled together a beautiful floral cake topper by pinching a couple of flowers out of the archway decoration and arranged them on the cake. We got to the point that we were cutting the cake before either of us even noticed it was even missing. Not that we cared at that point! However, we still have no idea where it went!"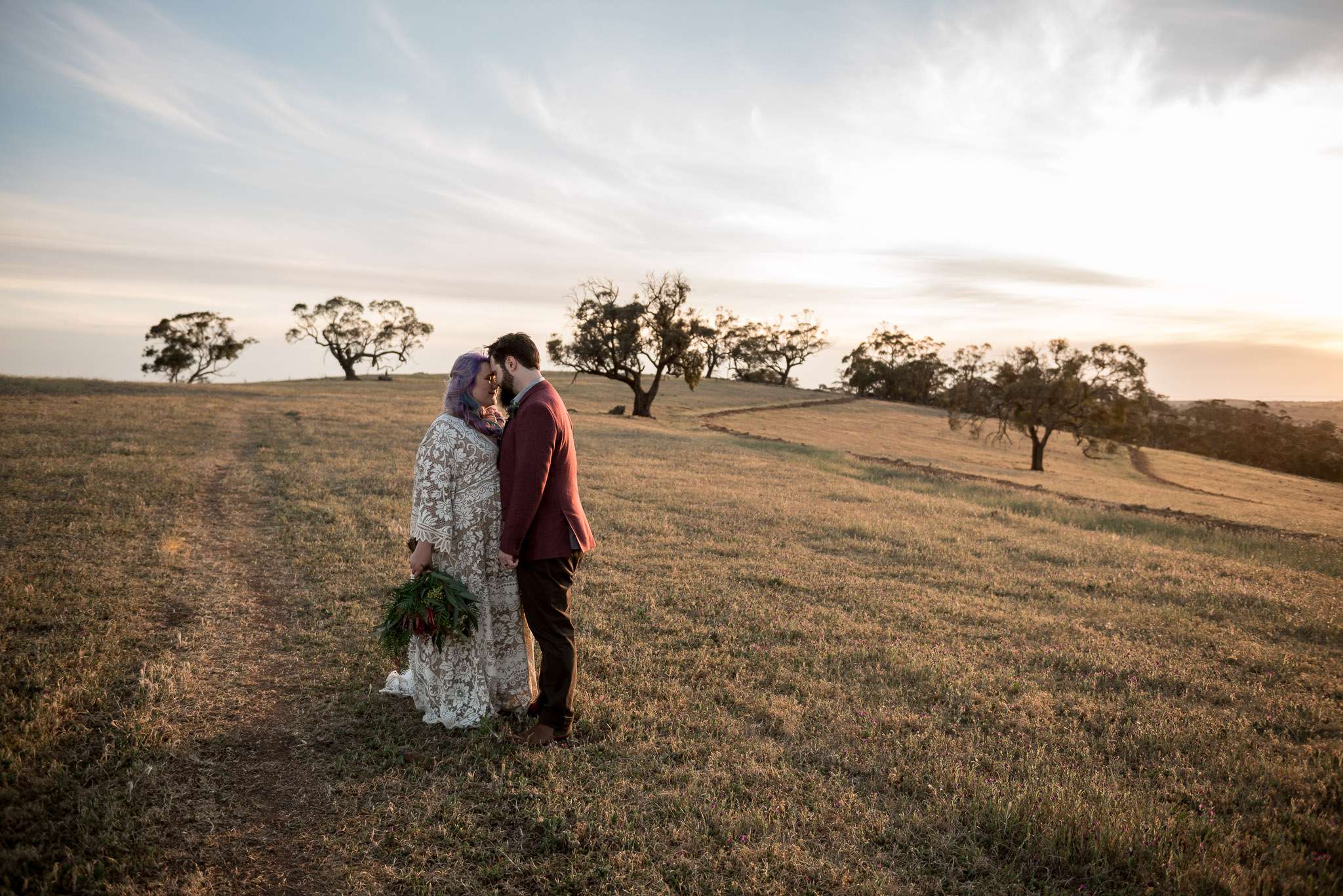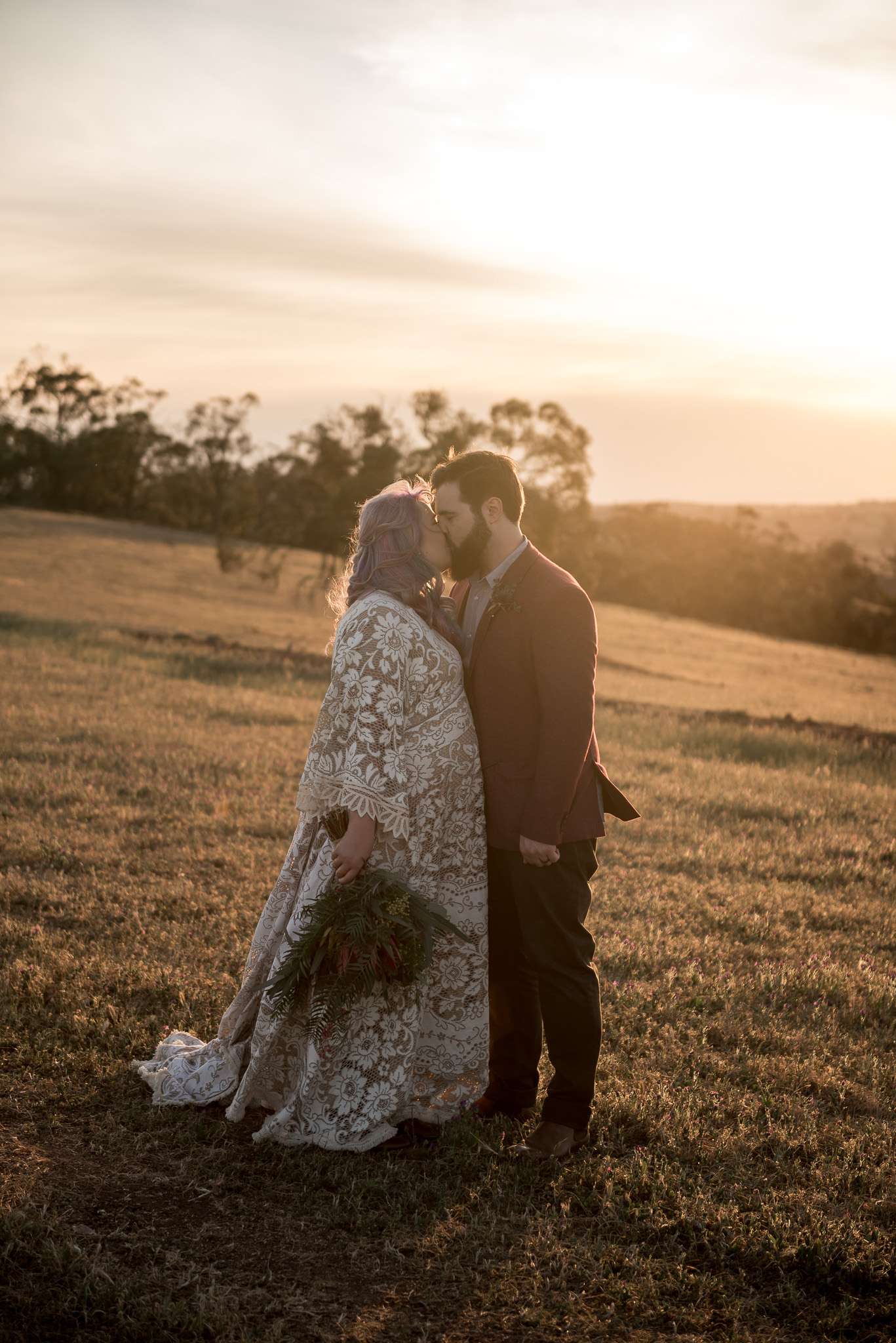 "The best thing about our wedding wast time spent with family and friends and getting the house ready", she concluded "There was a lot of renovating to be finished before our wedding day so we spent so much time hanging out and enjoying being out of the city for a weekend and spending time with everyone!"