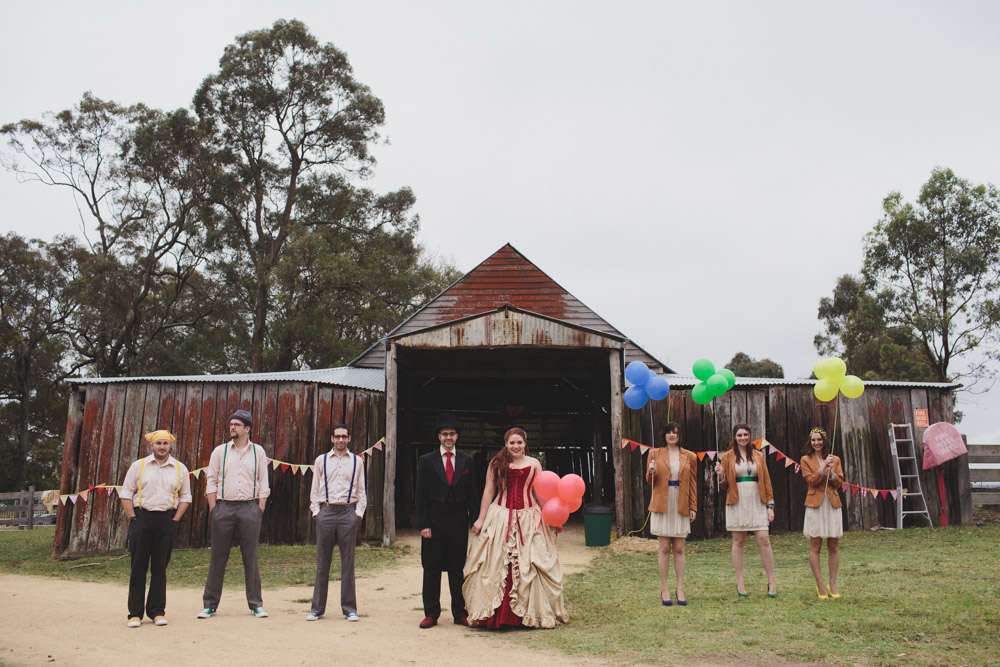 Carnival themed weddings might be nothing new, but when I see one as top notch as Matthew & Jessica's I can't help but want to share it with you. That dress! Those bridesmaids! That location! It's just all so perfectly beautiful and utterly Rock n Roll.
"Neither of us really wanted a wedding to begin with, so when we made the choice to get married and have a celebration, we sat down and thought long and hard about why we were doing it, and what it meant to us.", began the bride. "We threw all the rules out the window, started from scratch, and created the day we wanted to have. We always said that, if we were to have a wedding, that we'd throw a party and then, at some point in the evening, we'd get married. So we did just that."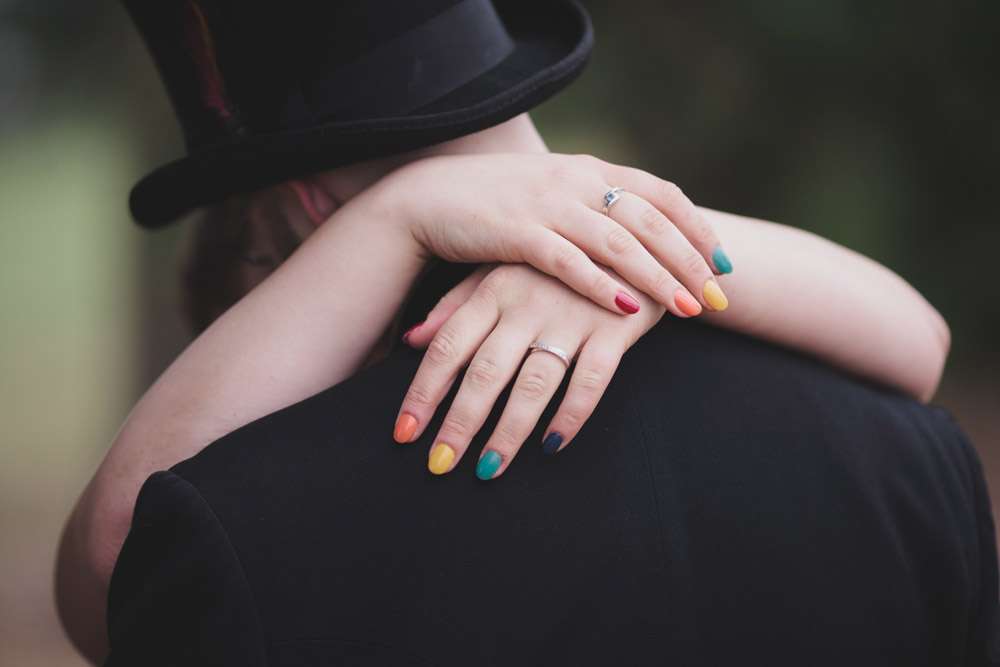 "One of the decisions we were most happy with was to get ready together. We had a big sleepover the night before with our 'carnies' (bridesmaids and groomsmen) and their partners. It meant we got to go to sleep together, wake up the morning of our wedding together, go and set up the venue together, help each other get dressed and then hold hands until the moment we were wed. I don't know how I would've felt doing all those things without Matt sharing them with me."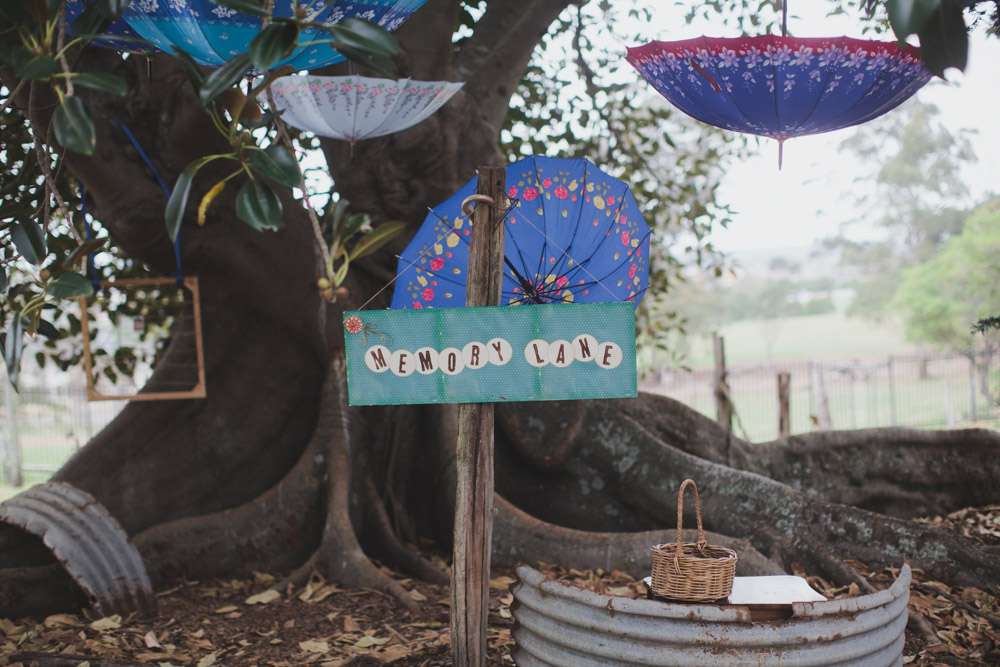 "We wanted to have our wedding on a farm, so that we could end the night with a big hoedown in a barn. We didn't anticipate all the logistical difficulties involved. In theory, the rustic DIY wedding is romantic and beautiful, but it's a huge amount of work! We literally had to do everything ourselves, as the farm didn't have simple things like a fridge or a sink. We had to negotiate with our food and drink vendors to find a way to make it work, and we really didn't have a wet weather plan! It all worked out in the end, and it was incredibly rewarding to have done it ourselves, but it was certainly exhausting, and not really any cheaper in the long run."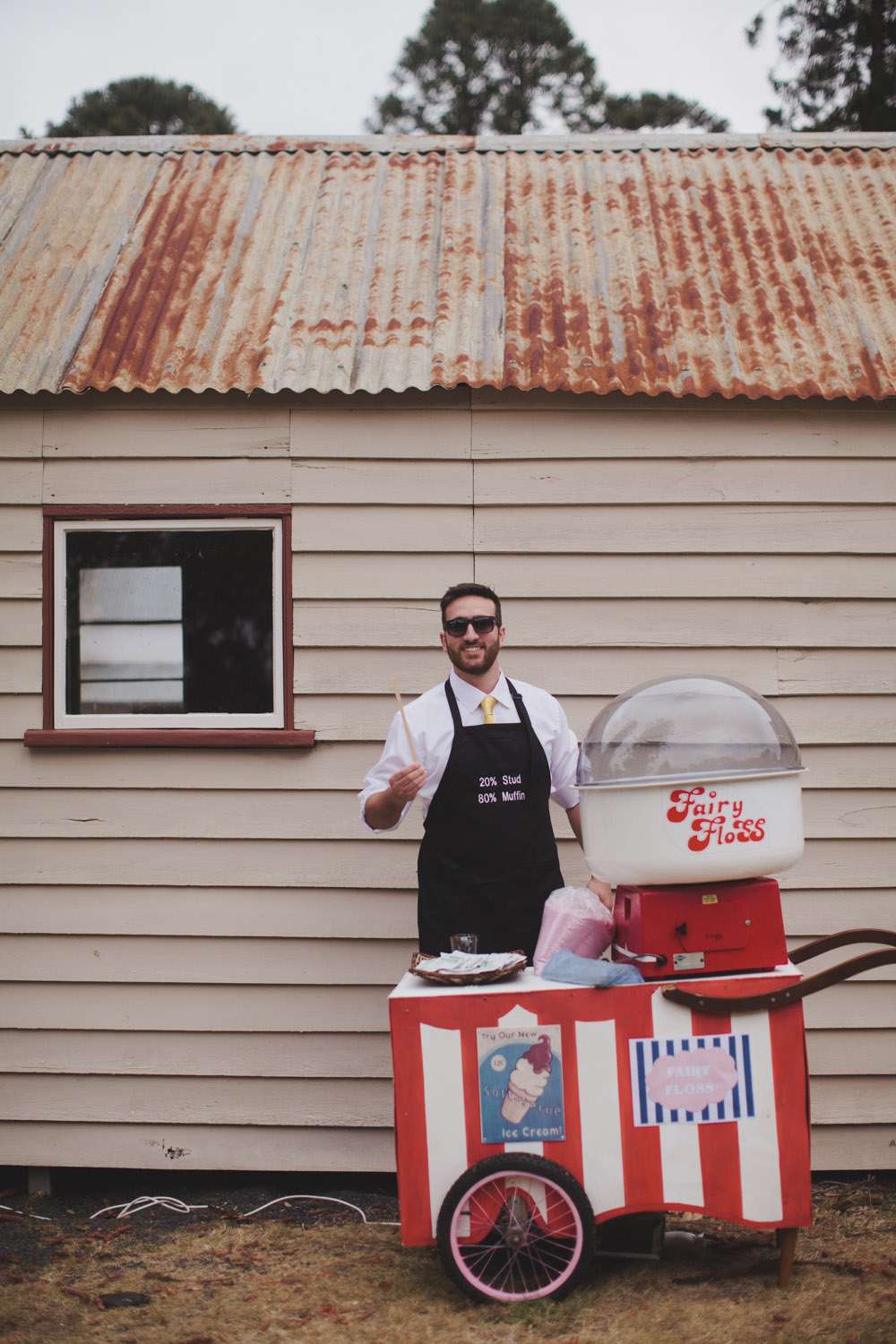 "We got all of our photos out of the way first (so we didn't disappear in the middle of the party and so that my make up wasn't hanging off my chin)", she continued. "We greeted our guests at the farm gates and handed them out instructions for their treasure hunt. That led them to our carnival area where they could partake in different activities (including guessing competitions and signing the 'guestbook') and of course get some old school candy floss! We hung out and chatted with our guests and then decided to jump up and get married."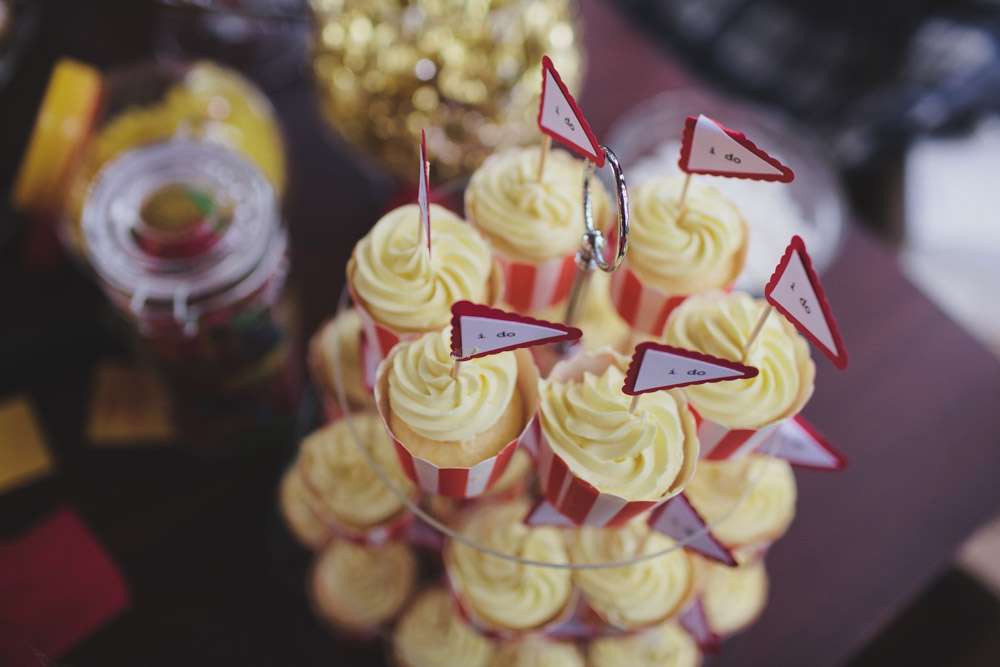 "Afterwards, we all watched a performance by Circaholics Anonymous (complete with fire twirling and sword fighting) and then headed into the bar for a barbecue. After dinner, it was time for the 'first dance'. We asked all the men to stand up and form a circle, and all the ladies to form a circle around them. We then taught everyone a barn dance, and our fabulous alternative bluegrass band, The Pigs, rocked out some tunes while we all lifted our skirts and stamped our feet!"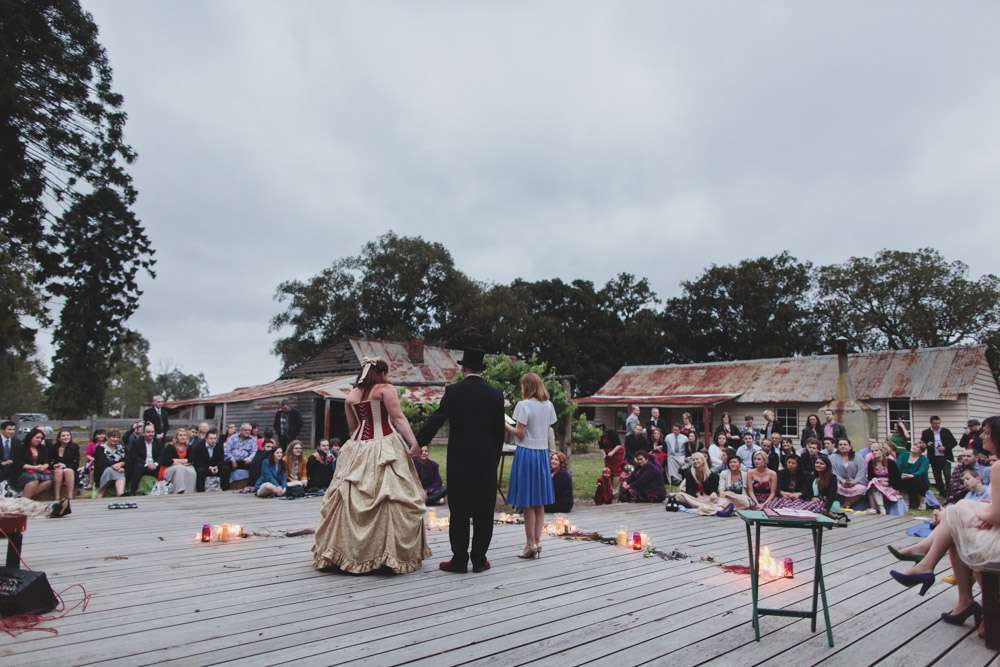 Ahh so fun and so damn cool! Isn't this just a wedding you totally wish you'd been invited to? Thank you Matthew & Jessica for sharing your story with us today.