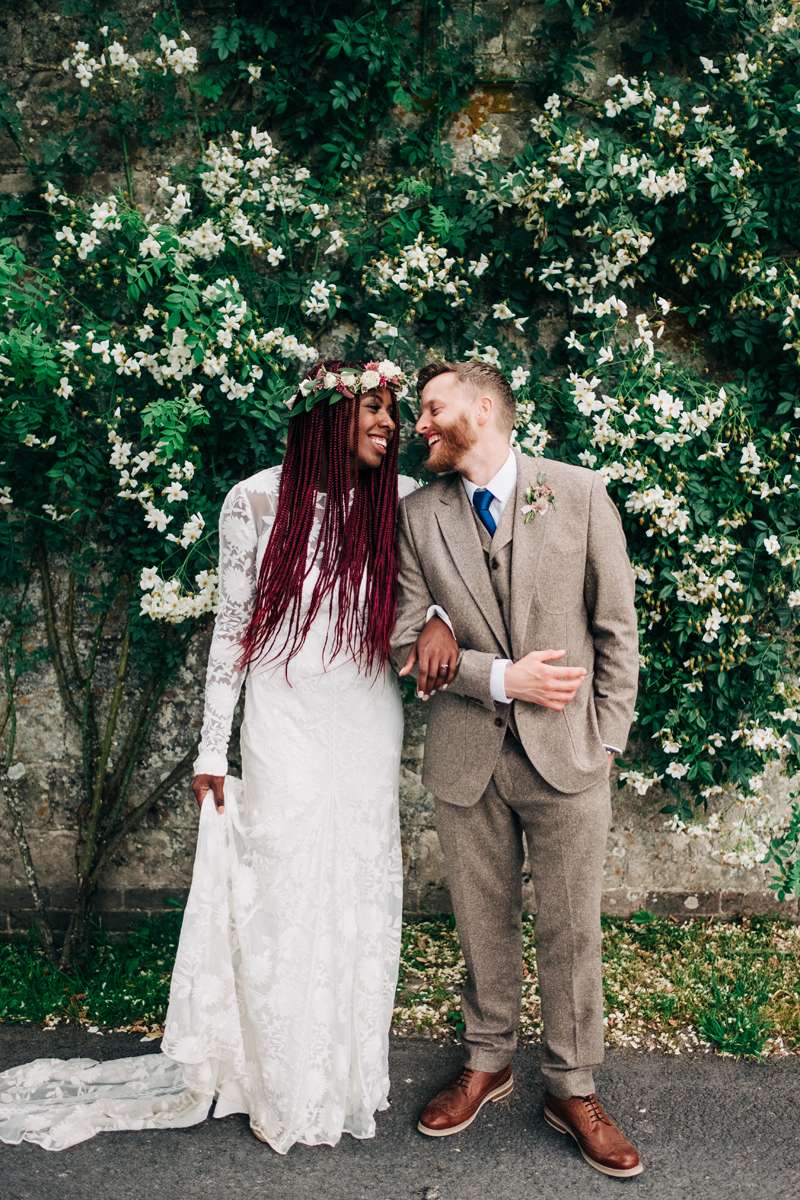 When the bride works in events, you KNOW her wedding is going to be flawlessly put together. Akilah was adamant she didn't want a themed day ("even the word theme perturbs us a little!" she said) but she and Richard were naturally drawn to things that worked together, which was only solidified when they found their venue, The Barn at Bury Court in Farnham. They incorporated elements like candle and lots of flowers which created a low key, yet perfectly cohesive day.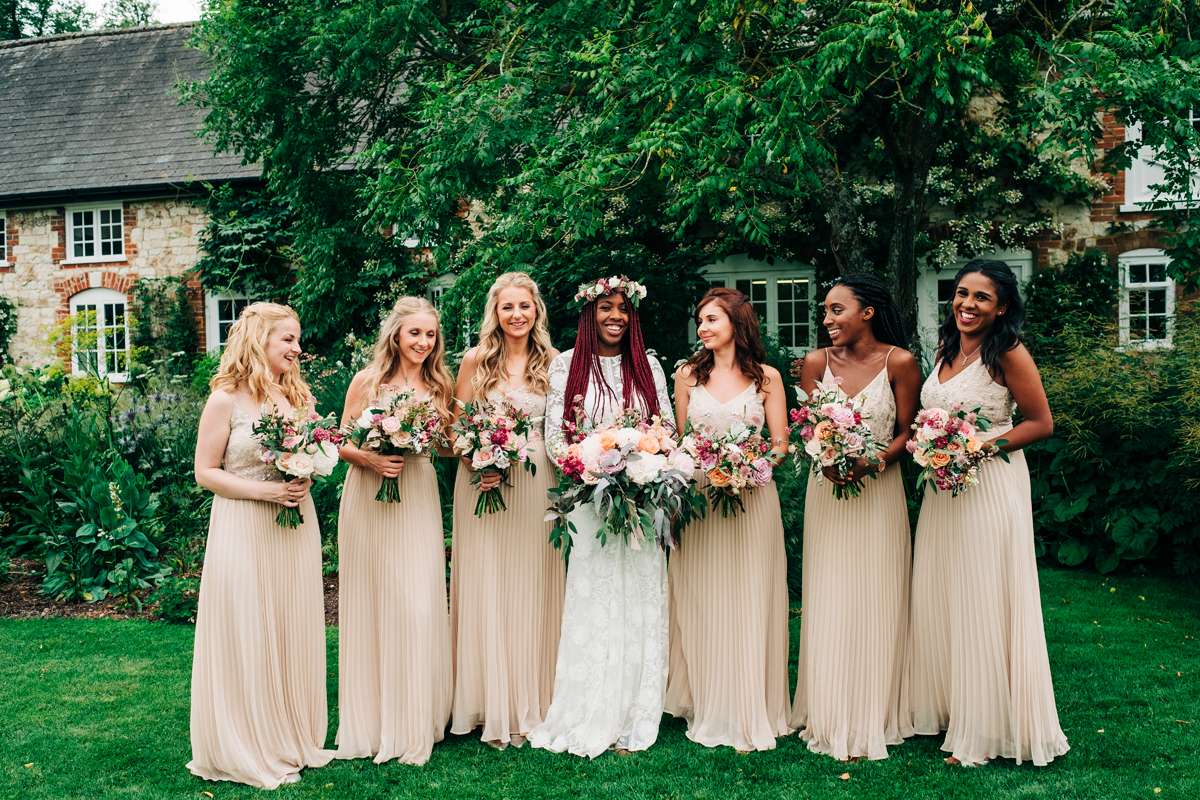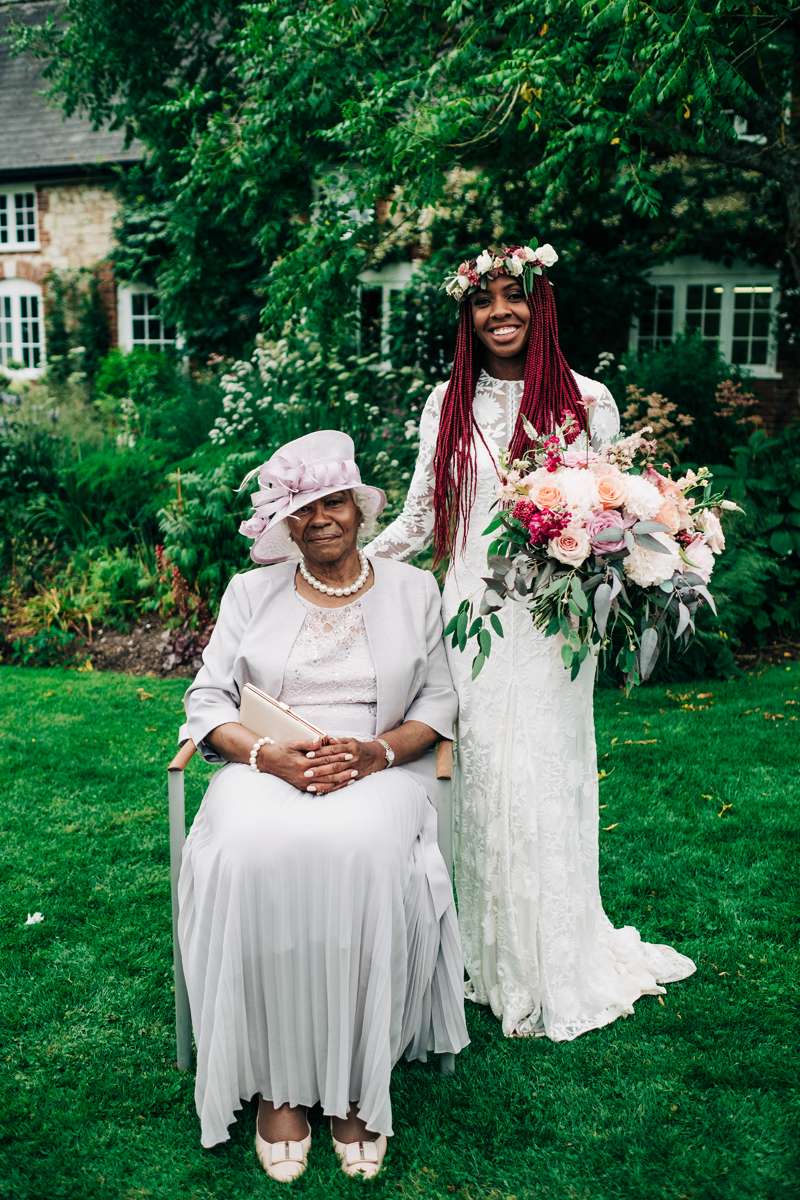 "We didn't have a theme as such but I knew I wanted to involve a lot of flowers and candles and the wedding venue and set up was perfect for that", she explained. "The rest kind of fell into place. I begun spraying hundreds of jars in different metallic colours and then gave the florist free reign to do the rest. After meeting her I 100% trusted her to get it right and she did."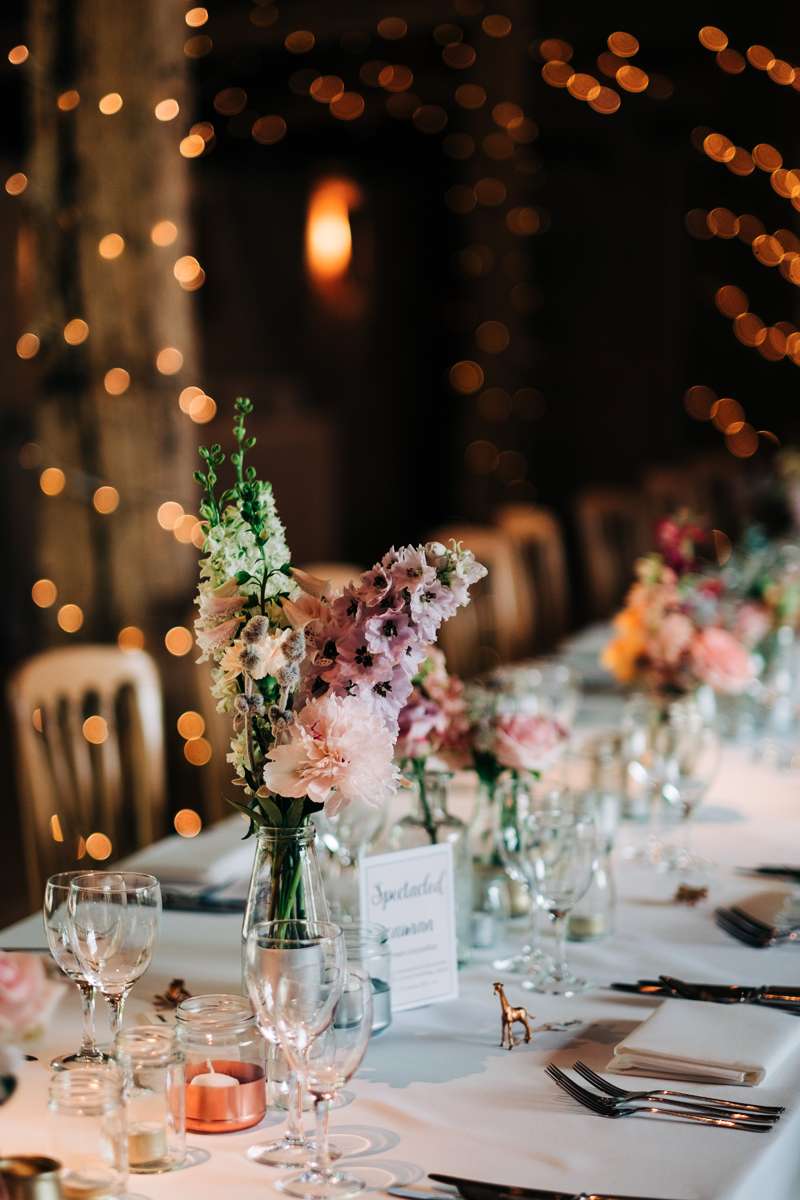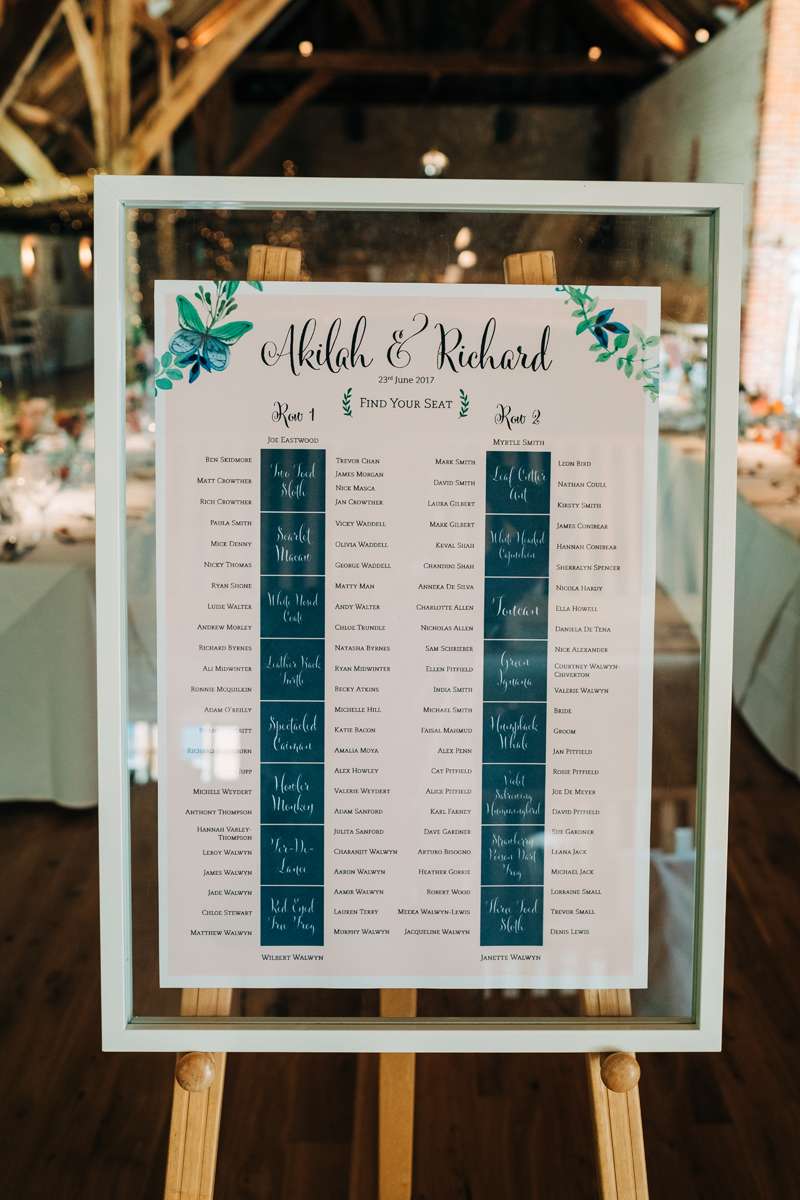 As a nod to the bride's love of animals and the fact that she studied zoology at uni, they also had gold spray-painted animal place names. They also had a post box for the cards, which while quite common at weddings, was particularly meaningful for them as Richard's father worked as a postman for many years.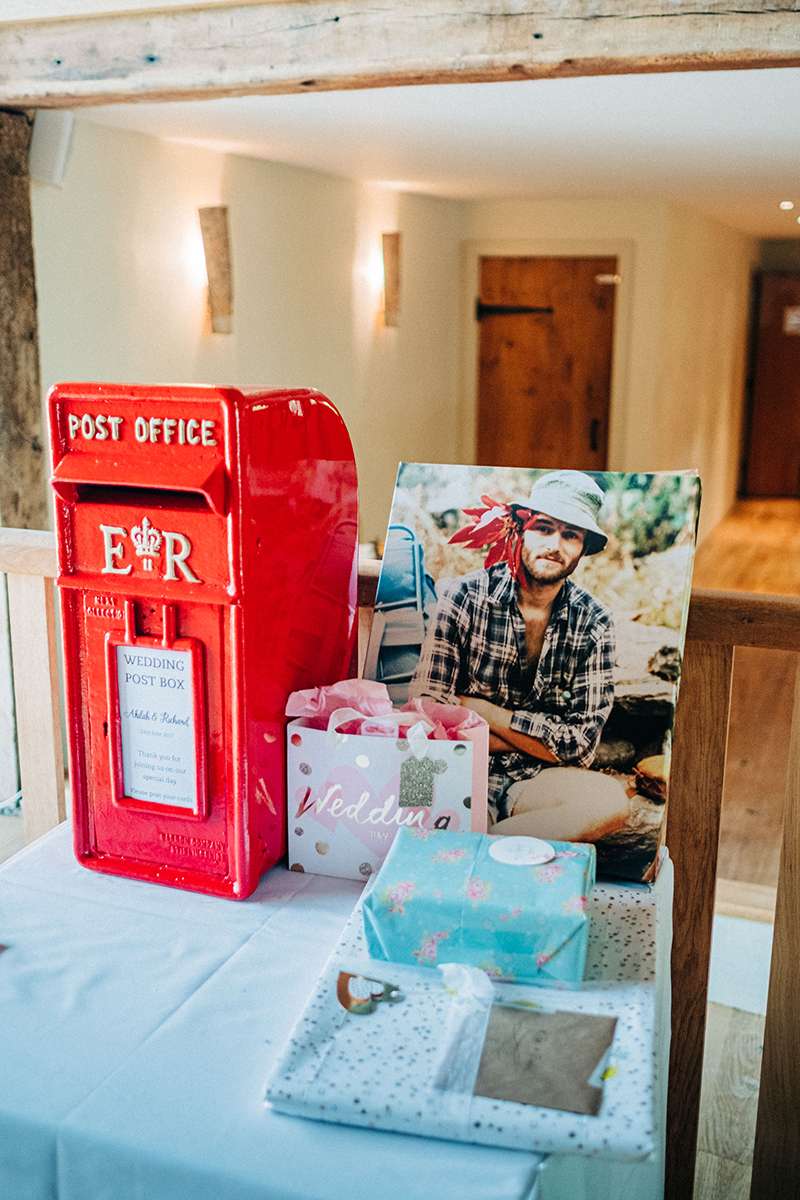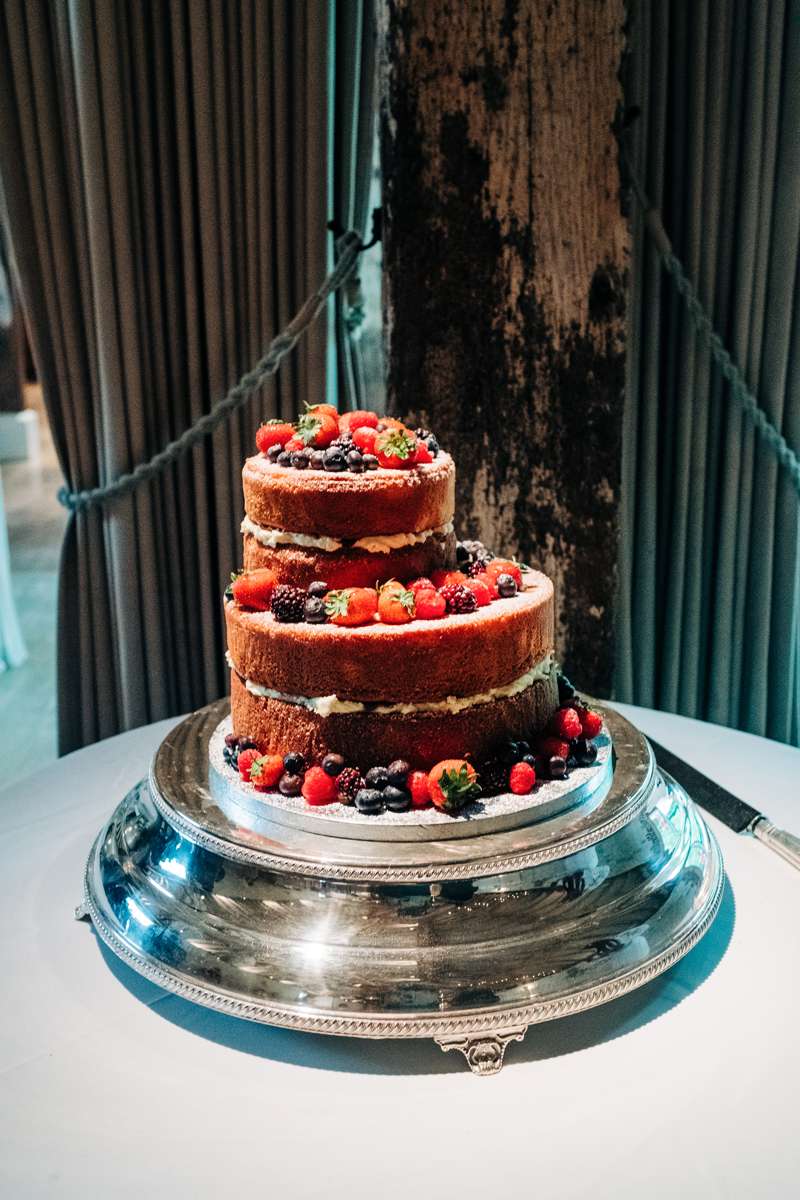 With a guest list of over 100, it was also super important to this pair that their loved ones were well looked after and enjoyed the day. "We wanted to everyone to feel relaxed and just have good time, so we tried to keep it simple and focus on the food and socialising."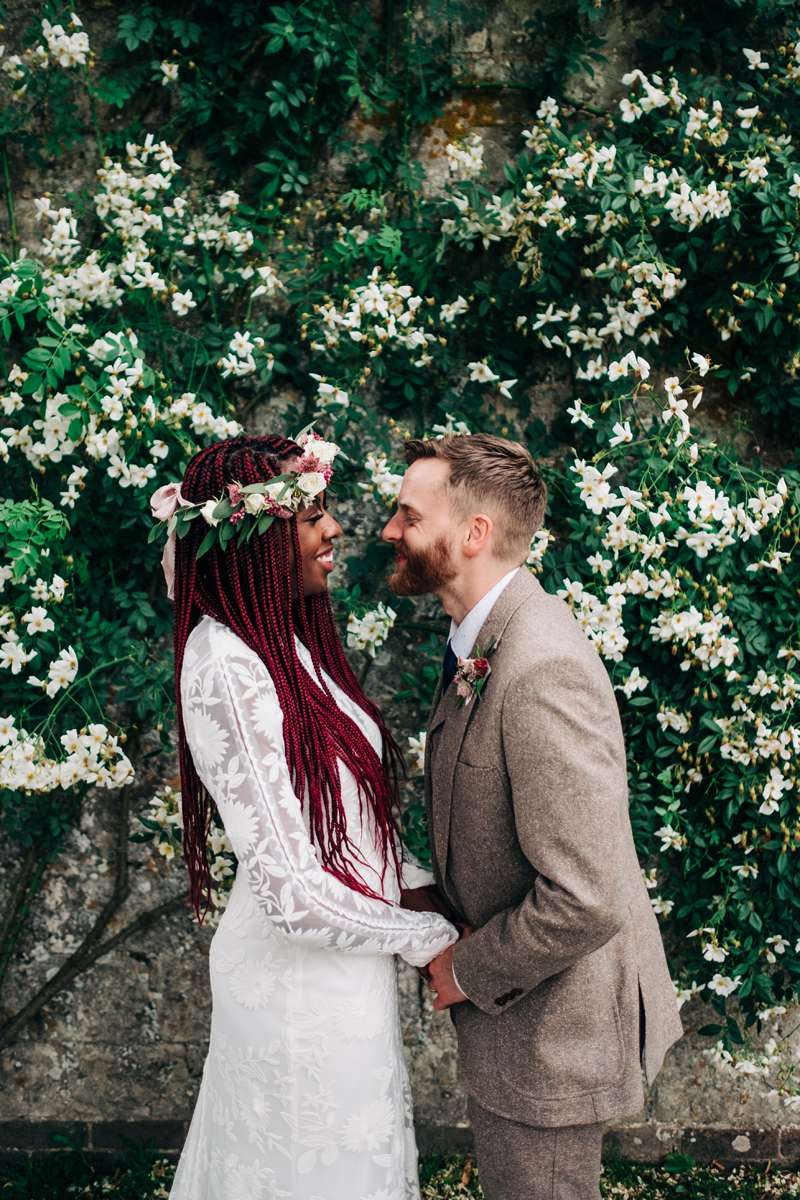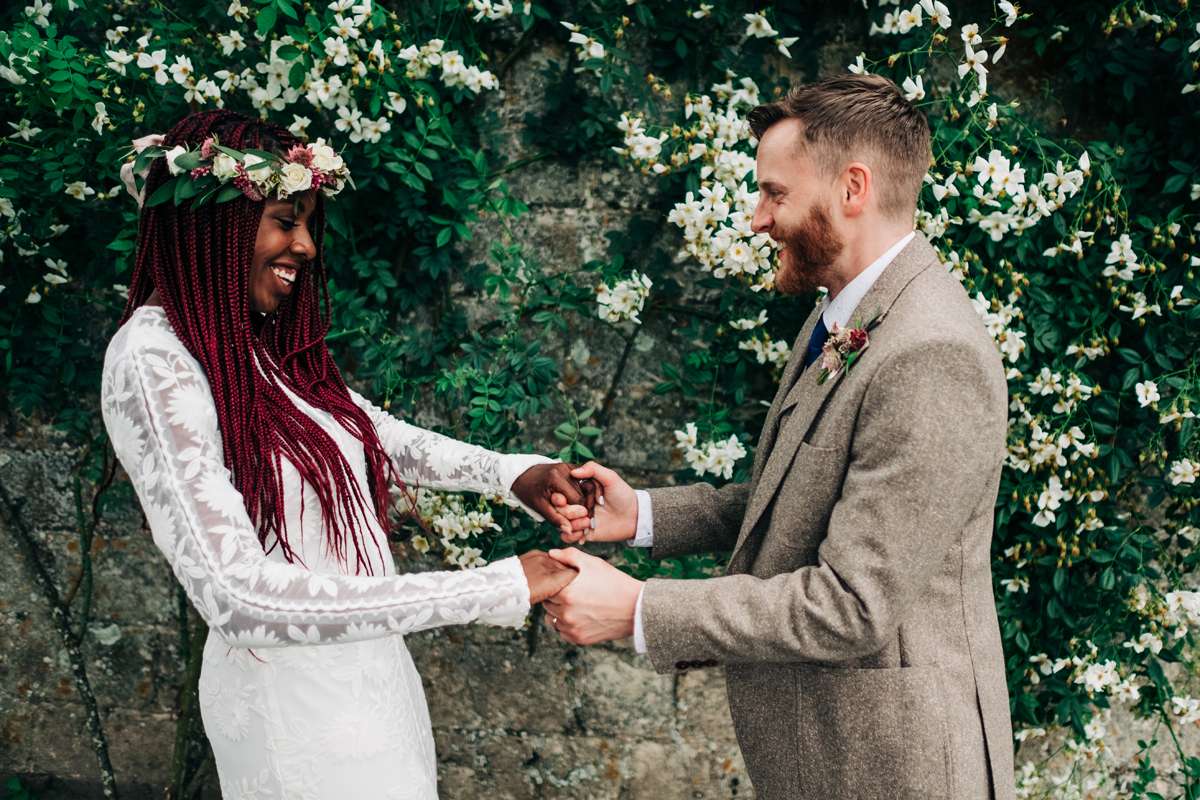 "The thing we wish we knew earlier was how much things really cost!" Akilah laughed, "Think of a price and then double it!" In total they spent around £30,000 on the day, the biggest chunk of that going towards feeding everyone. "We love food so wanted this to be great and luckily Bury Court have amazing caterers. We choose a menu that we really liked rather than trying to please all our guests."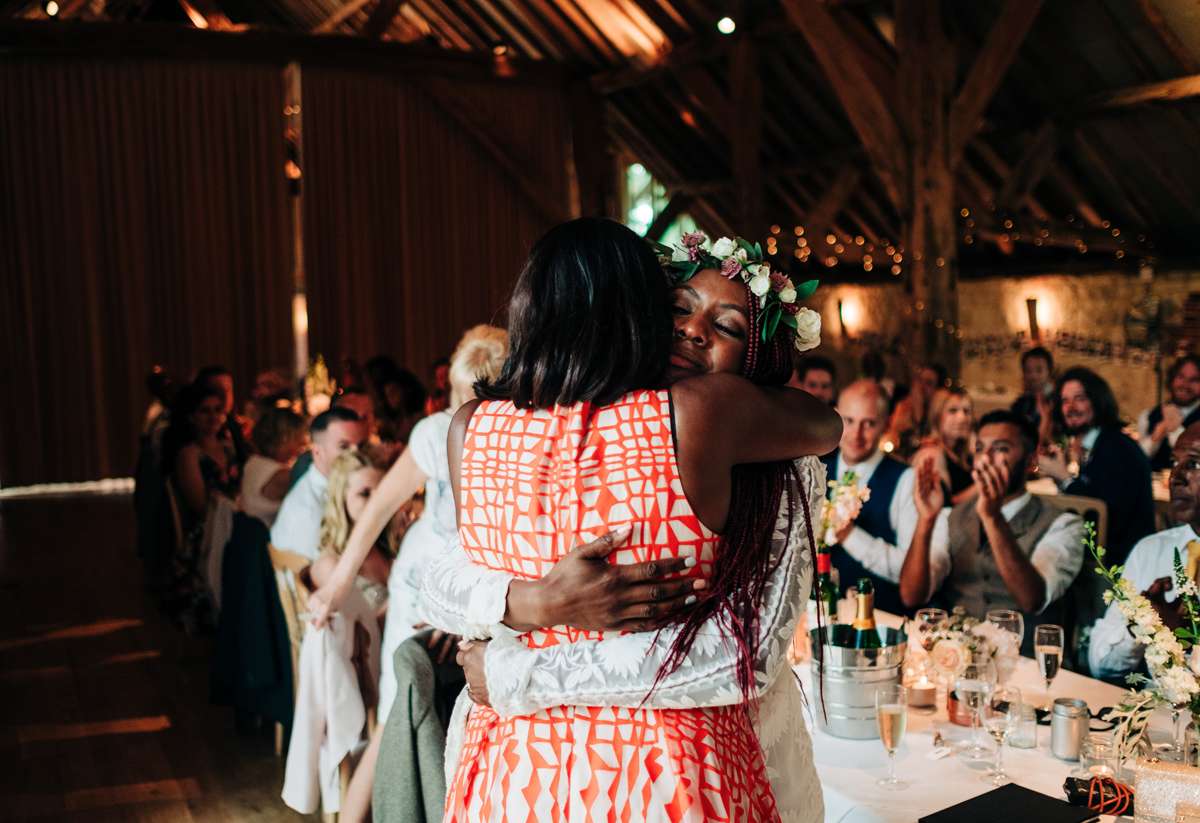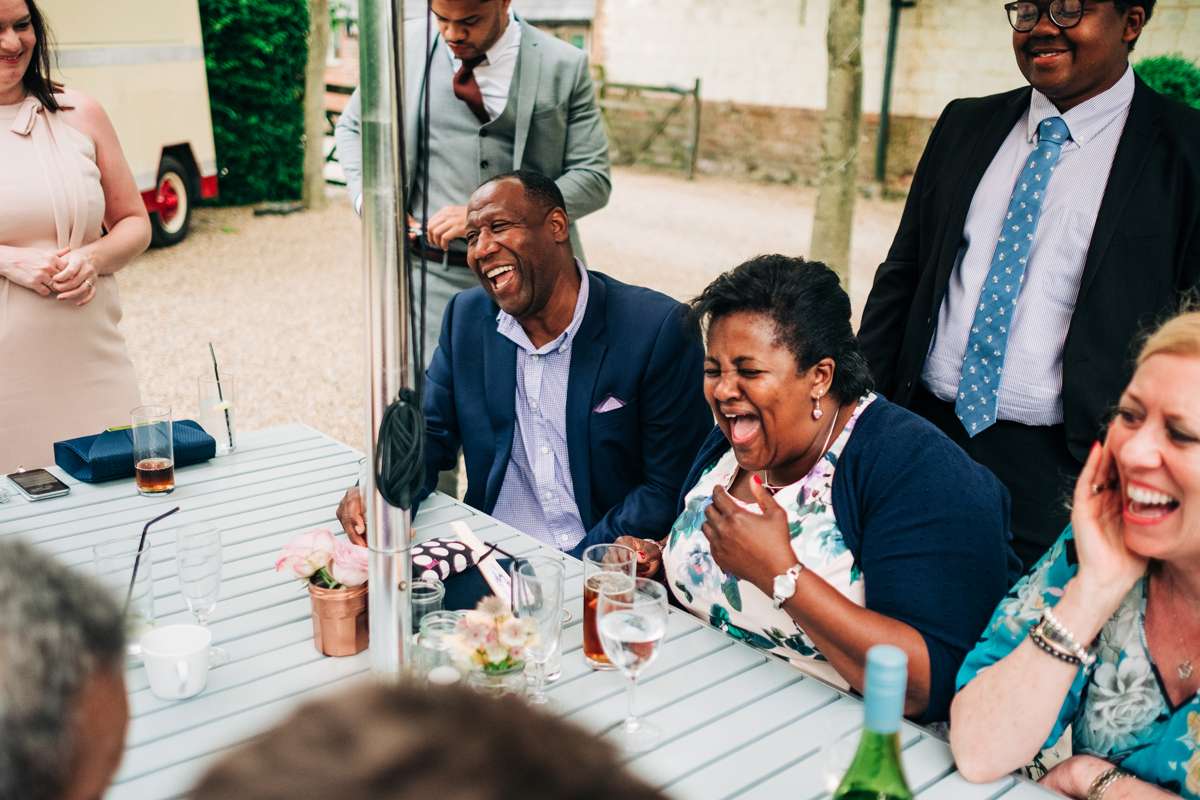 In the end, the day was perfect and even the little bumps in the road, or things that didn't quite go to plan didn't matter. "We can't really think of anything bad about our wedding", the bride concluded, "we gave ourselves nearly two years to plan so once the big stuff was done (like booking the venue, photographer and band) we had plenty of time to plan the smaller things."