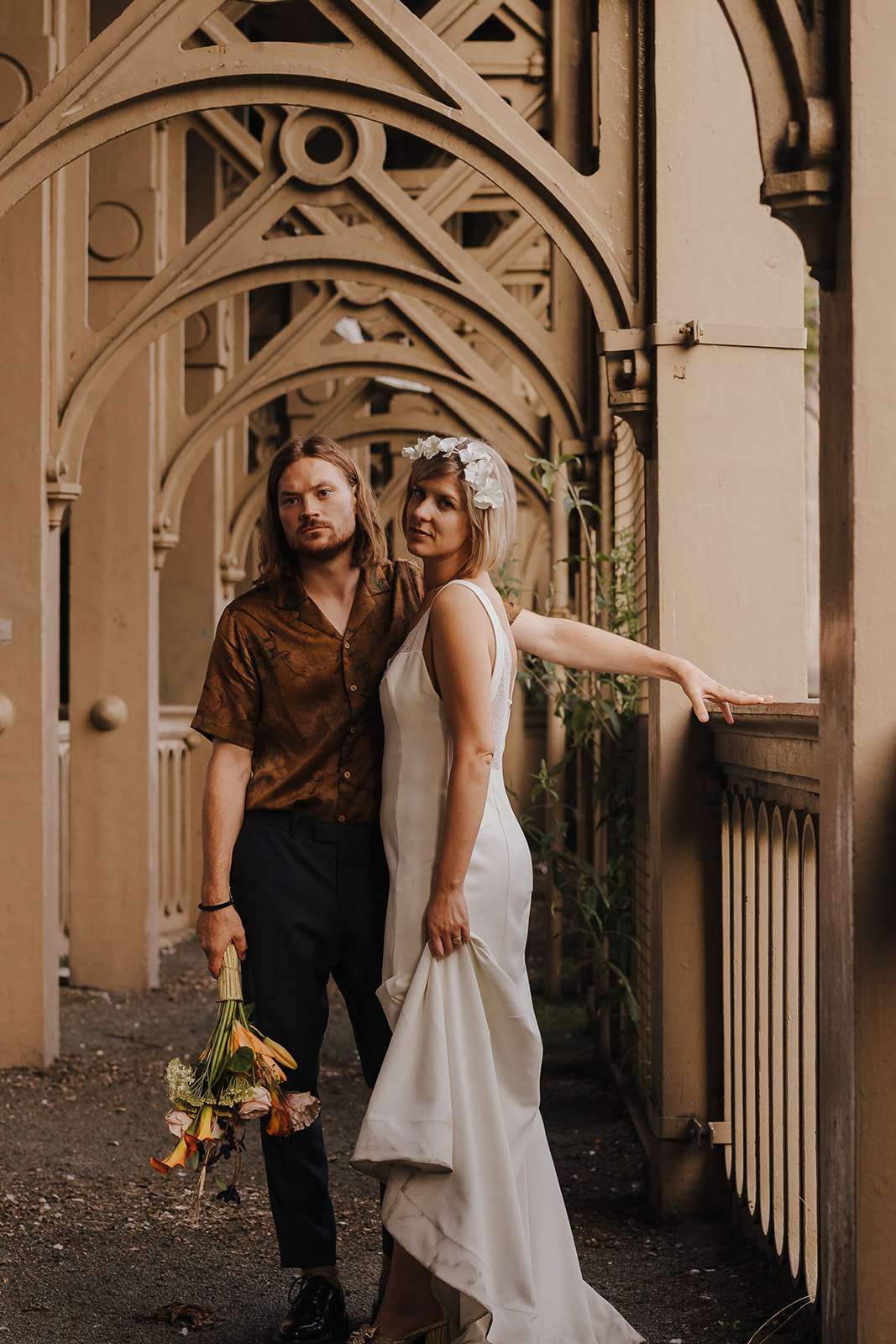 We LOVE Megan and Phil's unique and stylish wedding theme. A mixture of yellow, blush and nude tones with citrus fruits used as decor, they created a really beautiful, yet totally 'them' summer celebration (plus Phil is a chef so incorporating ingredients into their table settings felt very fitting!) Having the bridal party all in white really let the decor touches shine too – sometimes (sometttimesss!) less really is more!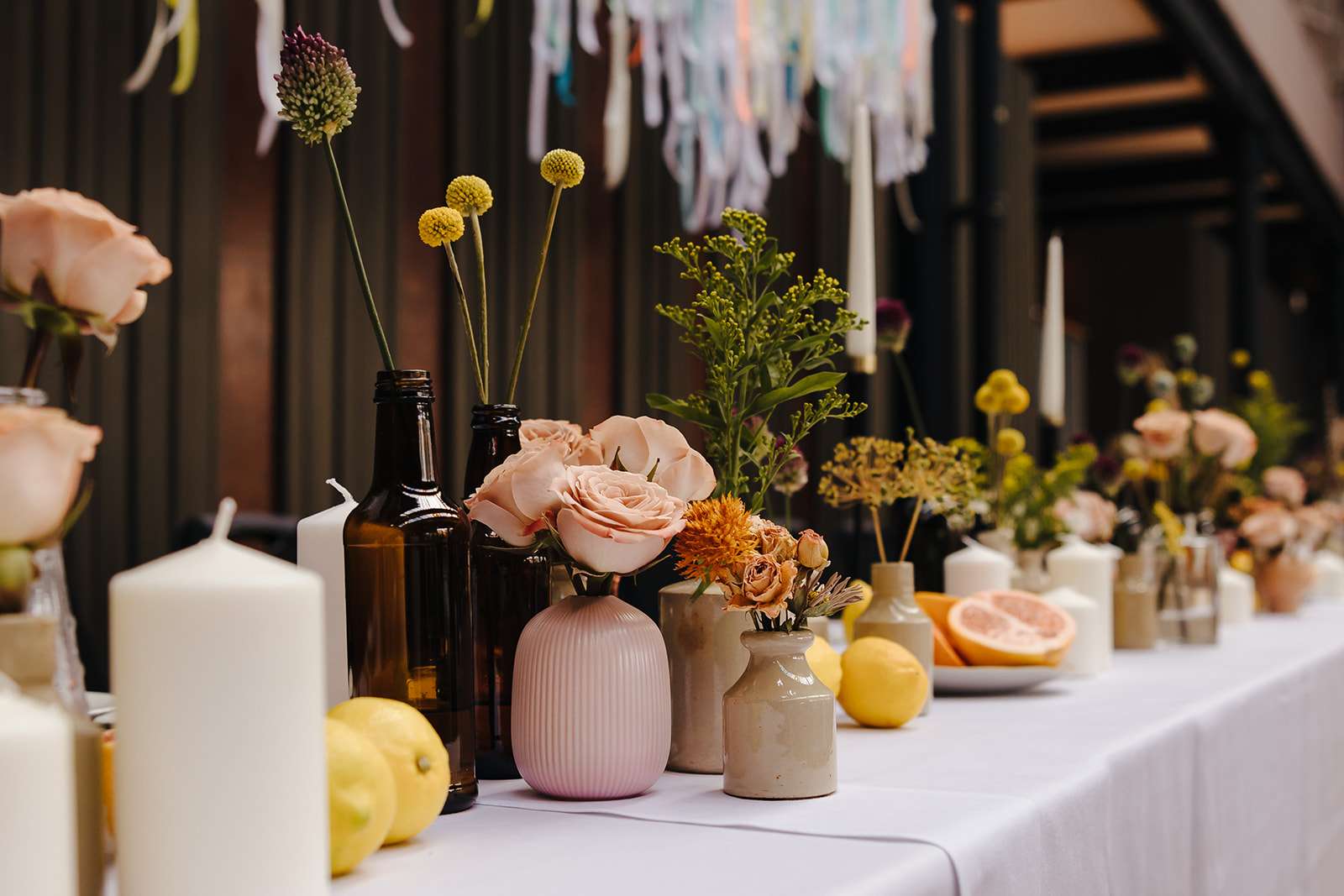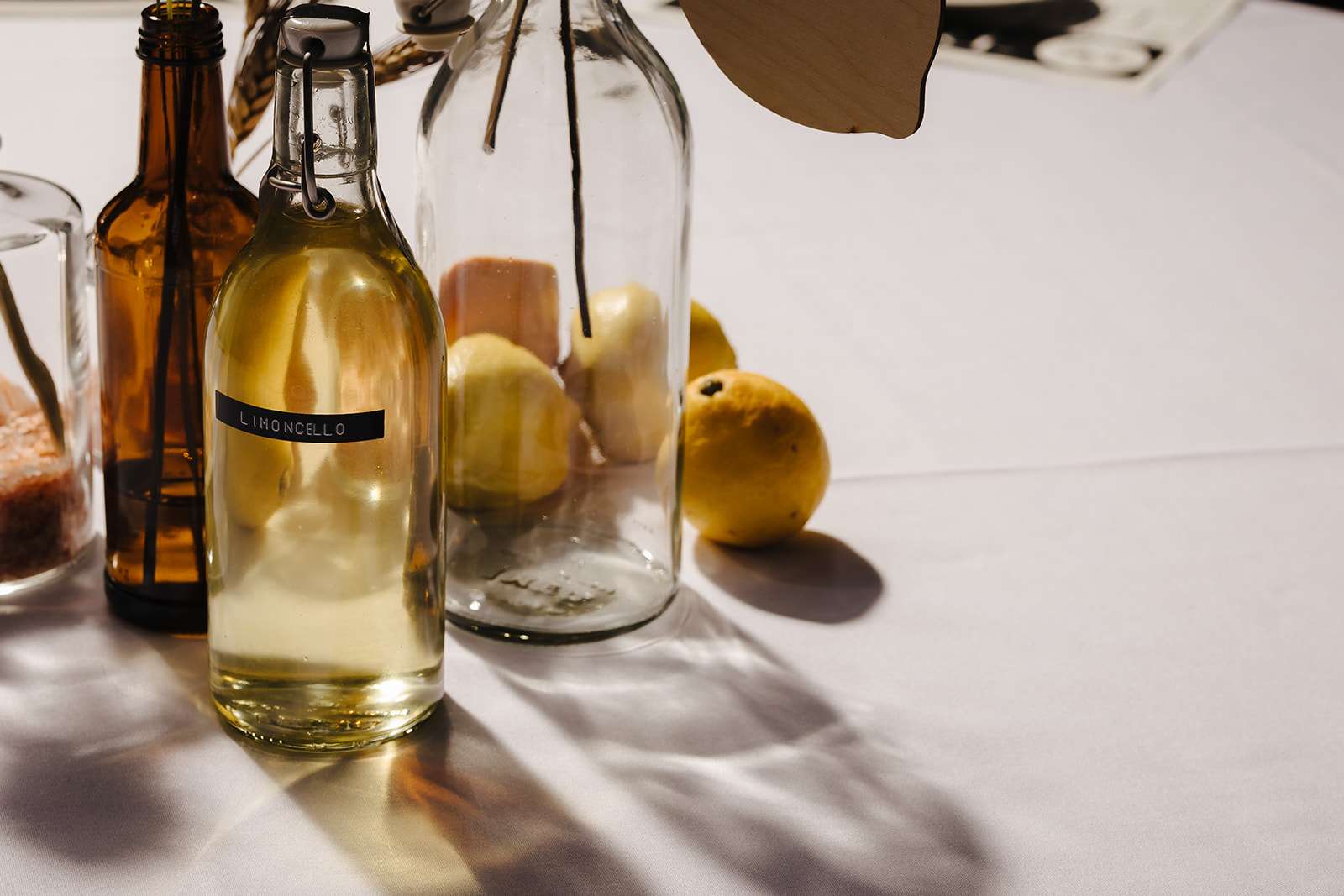 Choosing The Boiler Shop, a unique event space and music venue in the centre of Newcastle, was a stoke of genius for their theme. The warehouse provided the perfect blank canvas for their theme, they were really able to transform the space and make it their own. All the flowers were done by a friend, Moira, using a mix of dry, fake and real flowers. Some were bought and others were home grown in her garden.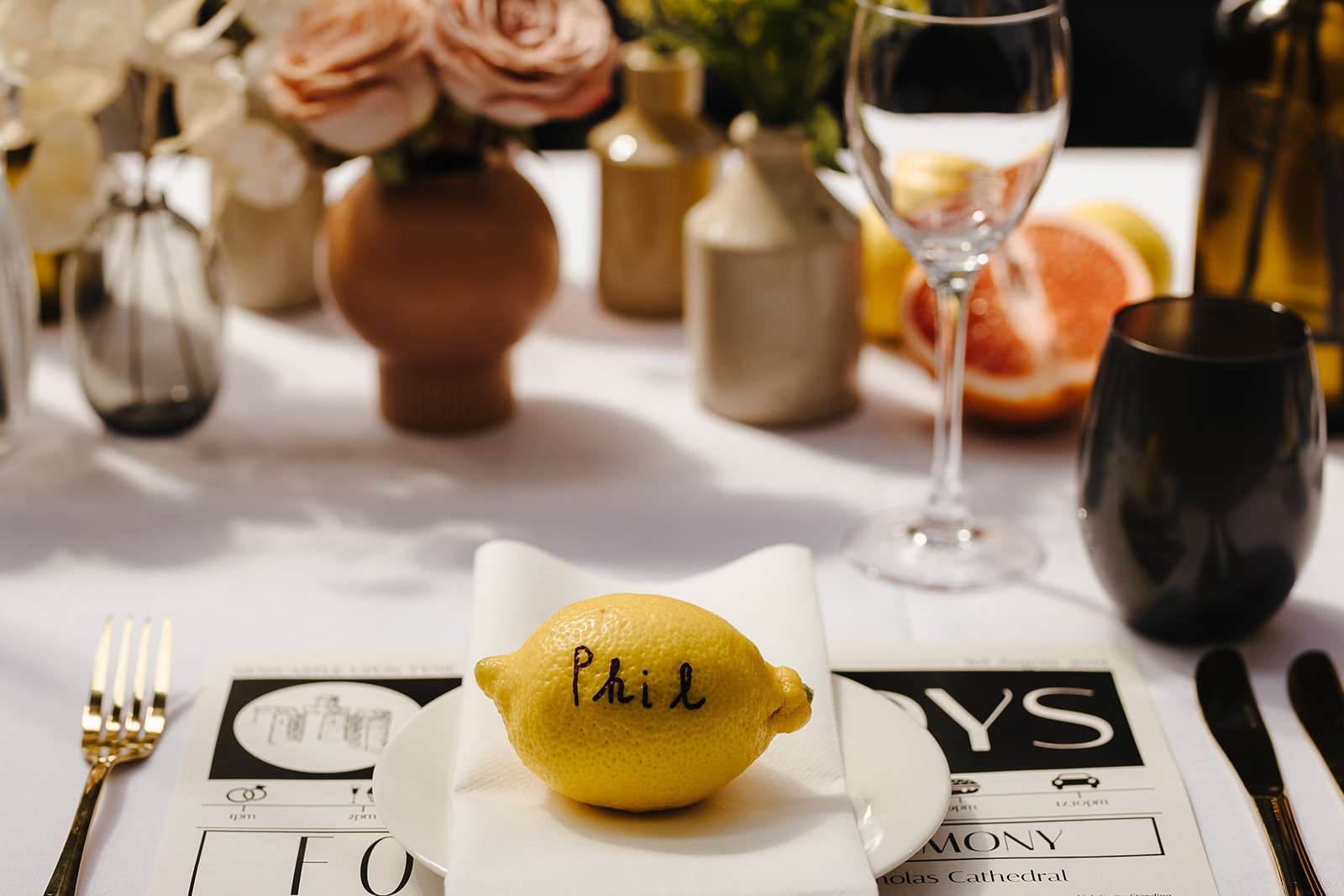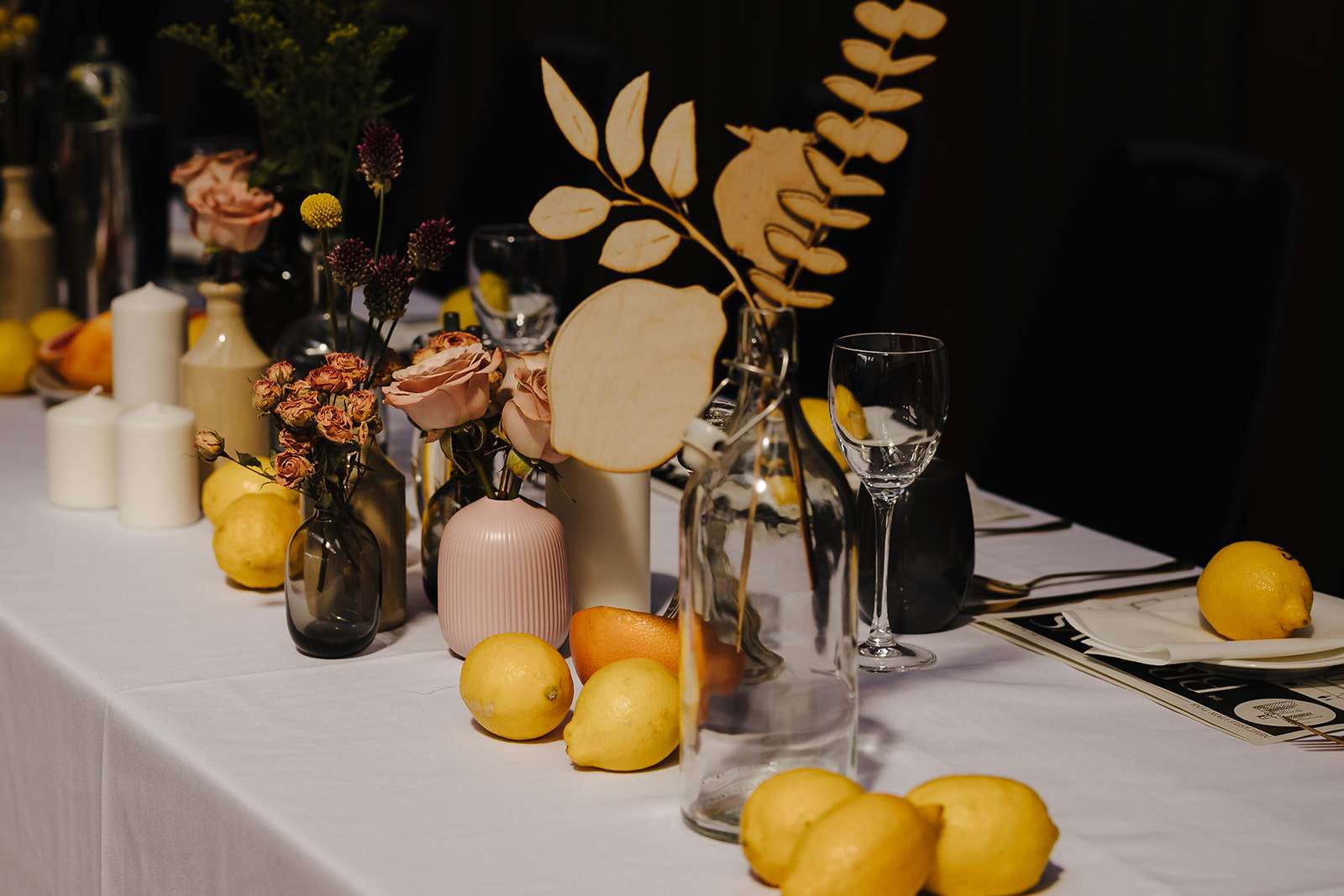 "For decor we had laser cut wooden lemons, poppy seeds and eucalyptus that my older brother Sam designed and cut", Megan explained, "For our dried flower wall, I asked my bridesmaids to dry flowers in the lead up to the big day. Phil also dried lots of flowers from our garden that was used on the wall and on the table. As we were using dried and fake flowers, we thought citrus fruit would be great to add smell and of course colour. We chose lemons and grapefruits and we also used poppy seed heads, wheat, artichoke flowers and Himalayan mountain salt. We had a bottle of Limoncello that Phil and I made on every table for people to sip or add to their prosecco to make a lemon drop cocktail."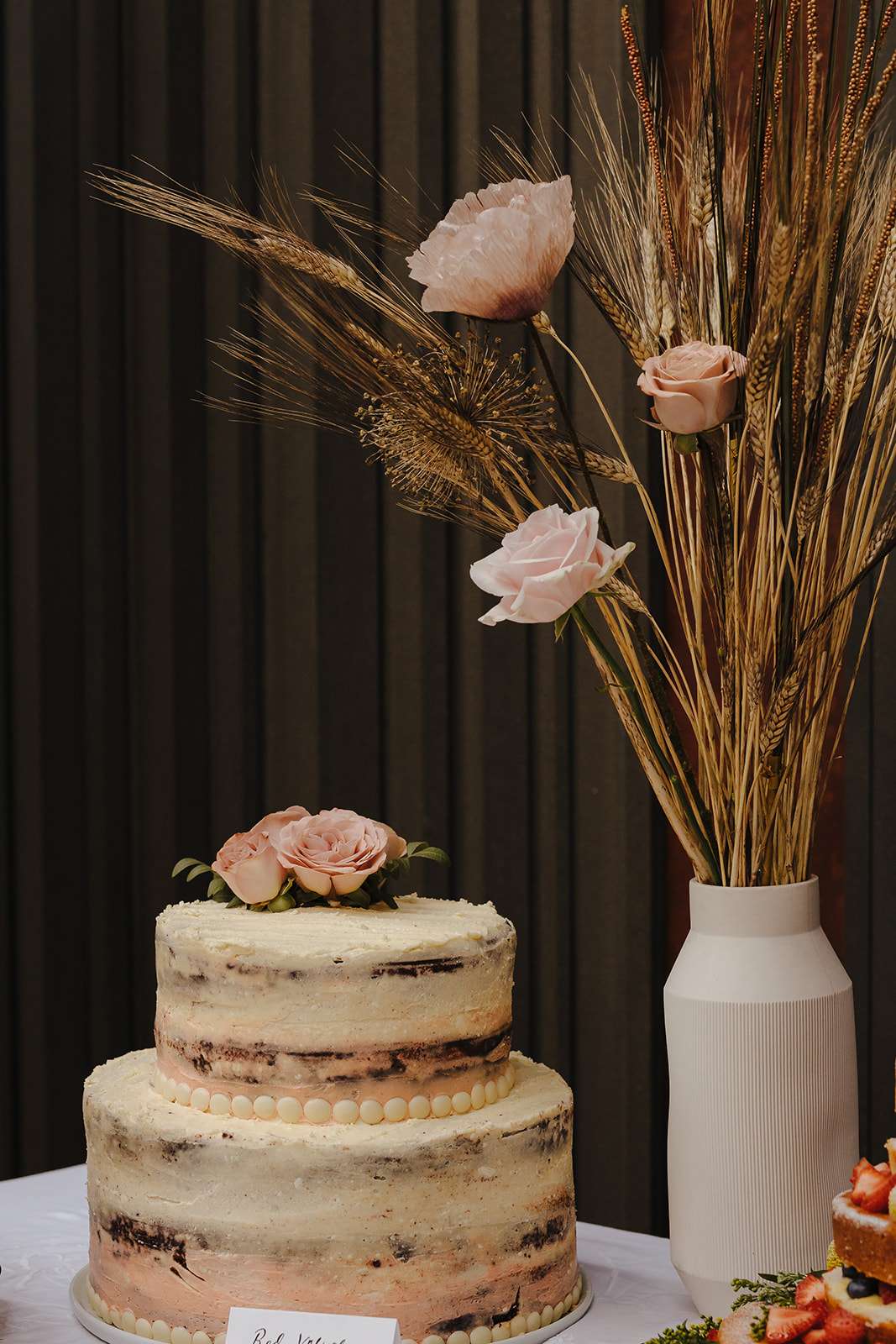 For place settings they hand wrote people's names on real lemons and Phil wrote lemon based recipes for people to take away with (with their lemon!) which acted as a unique wedding favour. "Loads of people sent us pictures of what they made in the week after, from gin and tonics to lemon chicken risotto!" Megan said.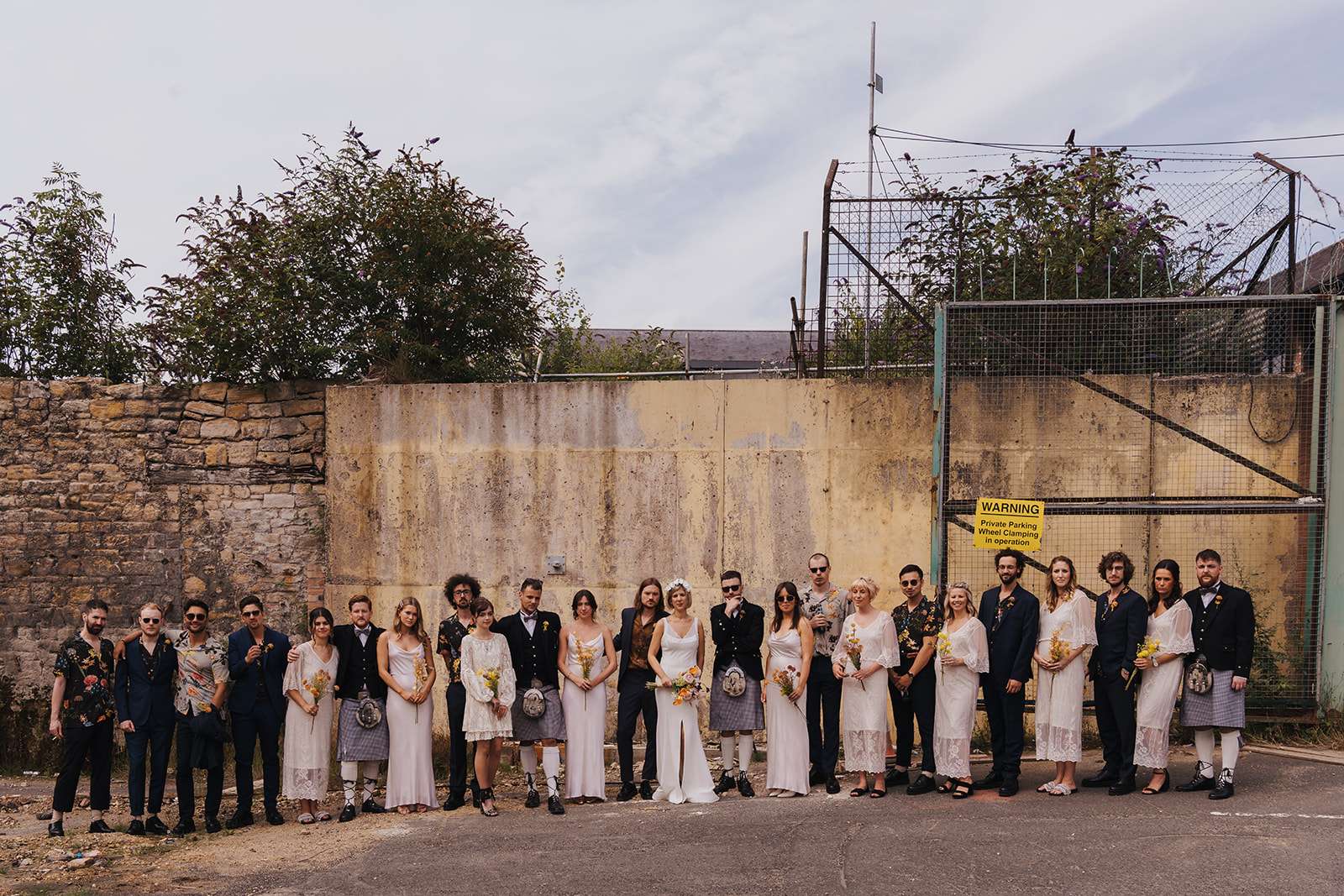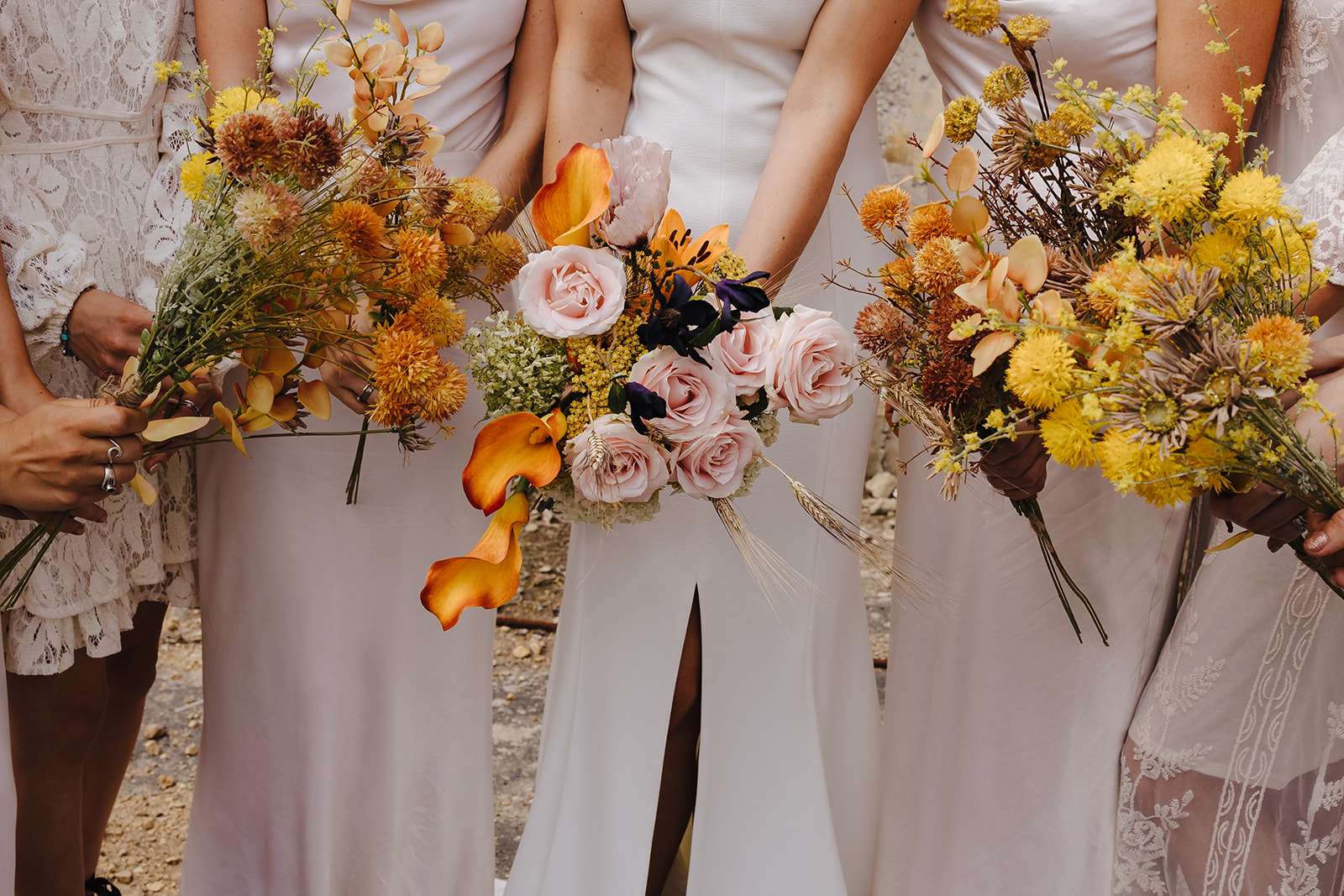 Although its hard to choose just one highlight from such a fantastic day, Megan says she really loved the surprise dance that her cousins, siblings and bridesmaids organised. "It was incredible and a total surprise!" she said. "Phil missed the whole thing as he was outside having a cigarette!! In fact, he didn't know it happened at all until the next day, and I was too over excited about it I didn't even notice he wasn't there. My dad's lovely speech was a moment I will carry in my heart forever. Phil says his favourite part was walking out of the church after we were married and seeing all of our loved ones smiling and cheering. It was an amazing feeling. To walk through the city after this was great too, it was lovely having a moment together. Our favourite photos are from this part of the day."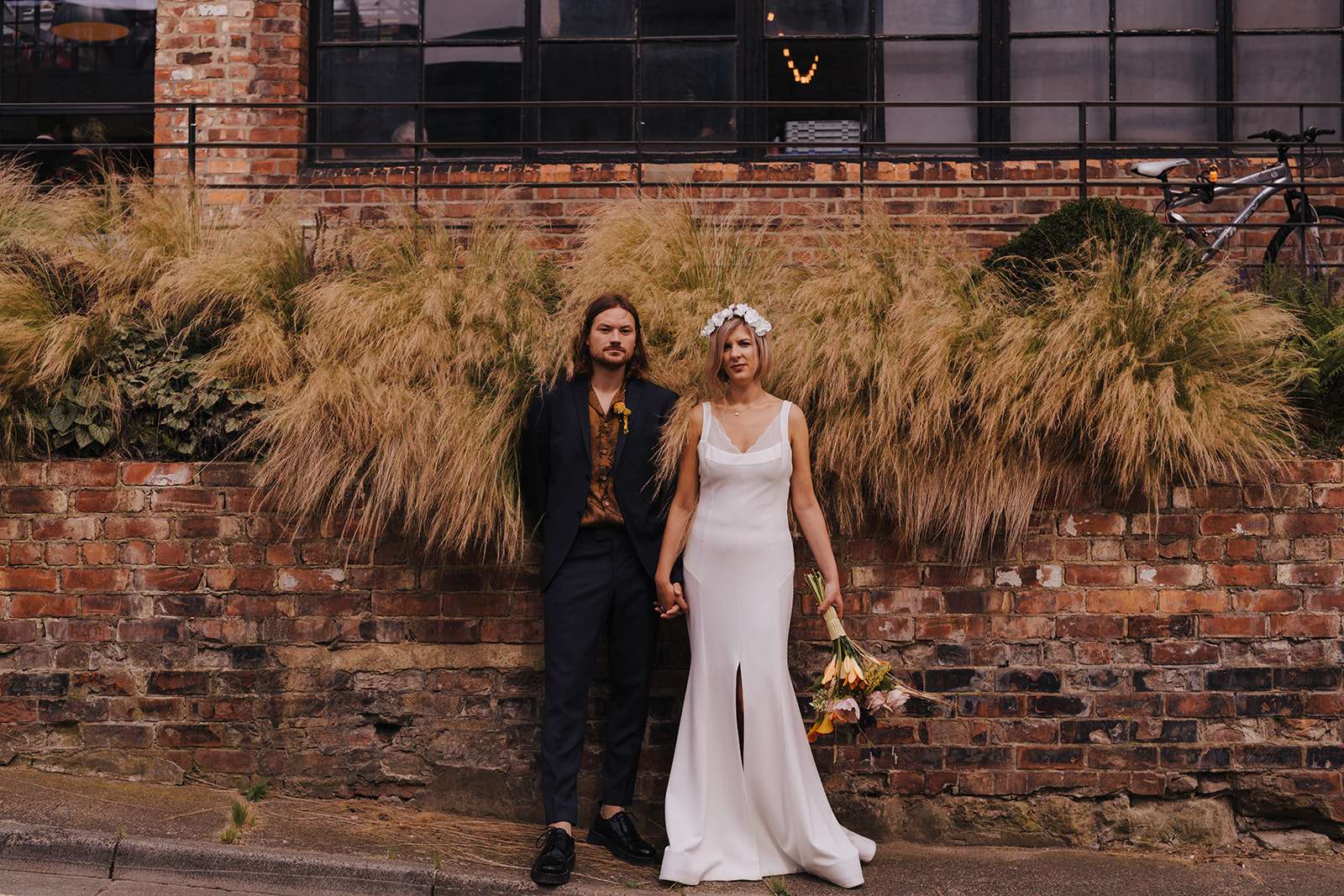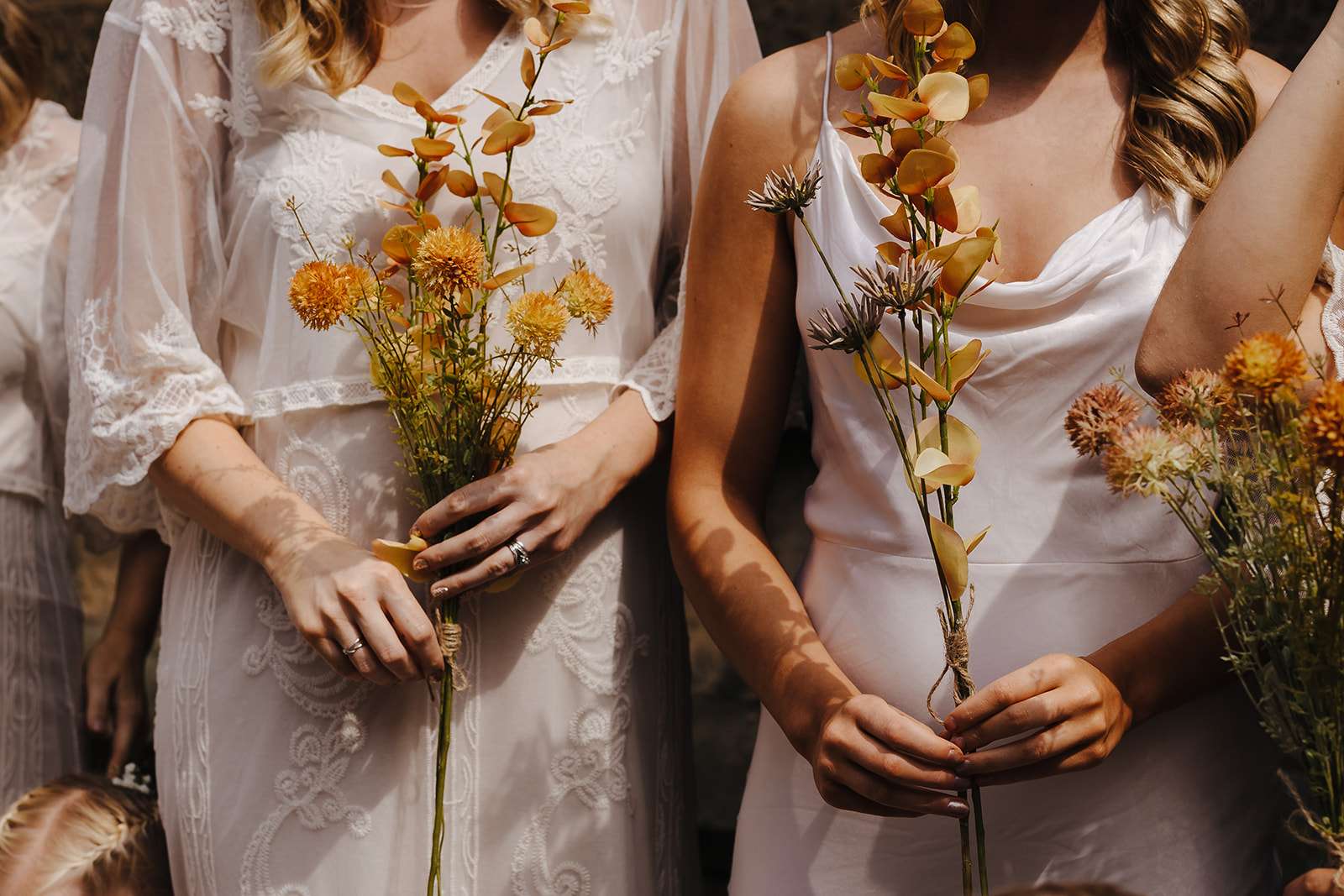 Having 240 guests meant they had a healthy budget (mostly to feed them all!) of £30,000. They also really splashed on their outfits because it's once in a lifetime right?! Megan's dress was by Rebecca Vallance which she wore with Loeffler Randall shoes and a headpiece by Luna Bea. Phil wore a Tiger of Sweden suit and shoes by Ami Paris. The mix of dried and faux flowers with only a few fresh ones saved them a lot though (especially the bridesmaid bouquets which were only £1.25 each!) The cake was also made by a friend.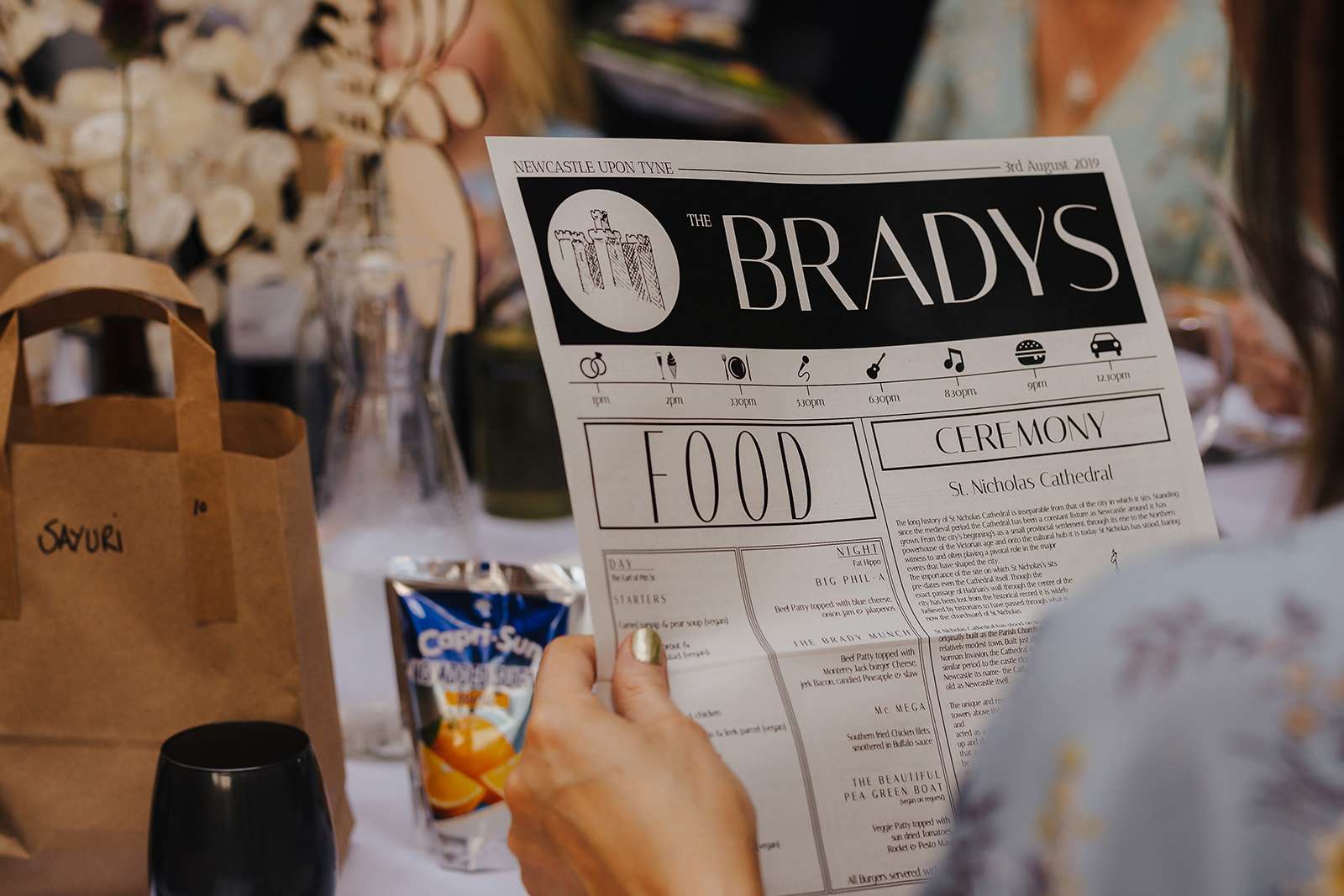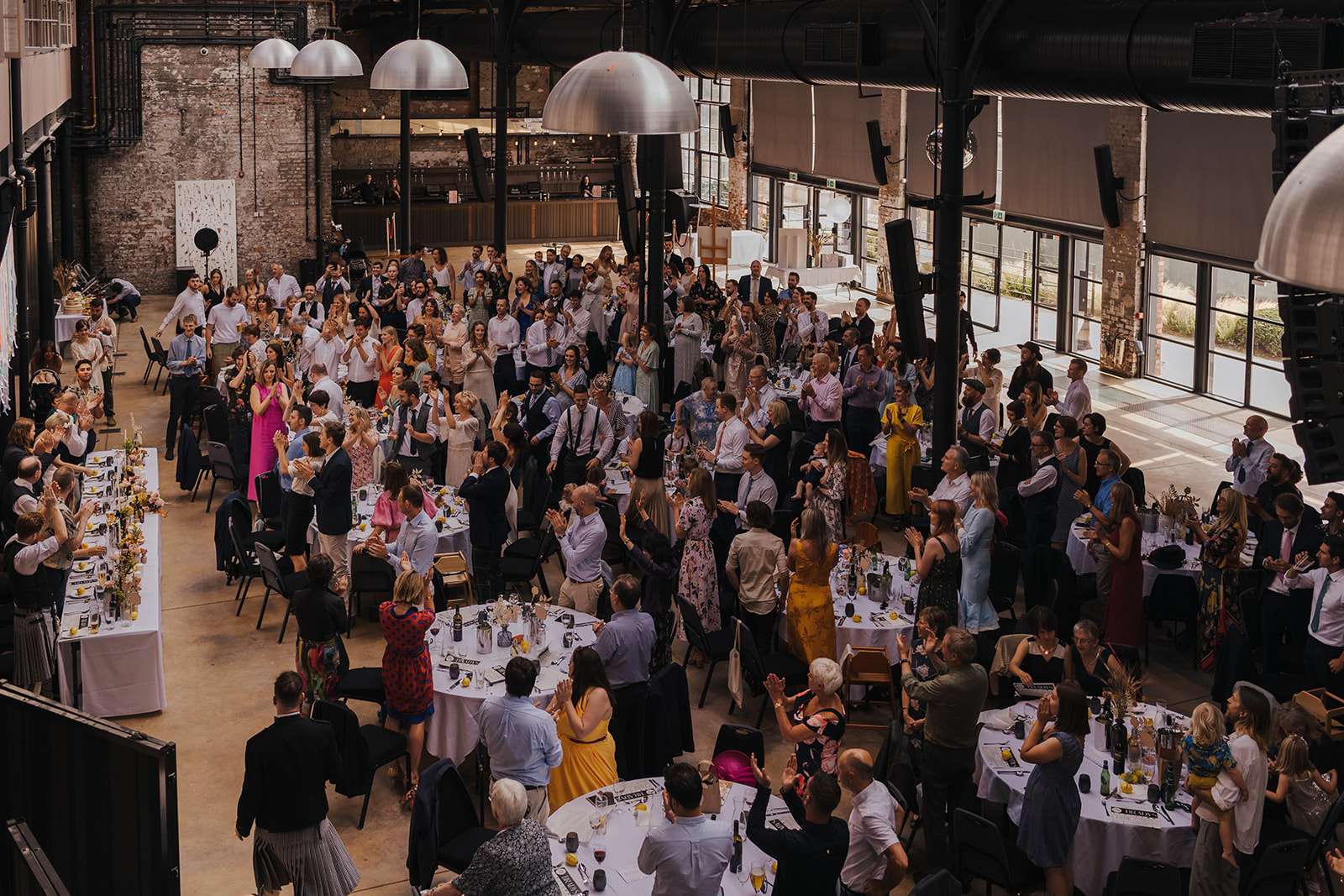 "I think the most important thing is to plan a wedding that you will both enjoy, that reflects the people you are", Megan advised in conclusion. "When we first discussed plans for our wedding we talked about what was most important to us. We decided for us that would be to host as many of our friends and family as possible in a location as accessible and easy as possible. This meant we needed a big venue as we are both from big families. We searched countrywide and even looked at locations abroad but when we found the Boiler Shop (which again is a building so rich in history) in the city I grew up in, it felt like the perfect place. We were so excited once we found a venue and then we were able to shape the whole day around that."