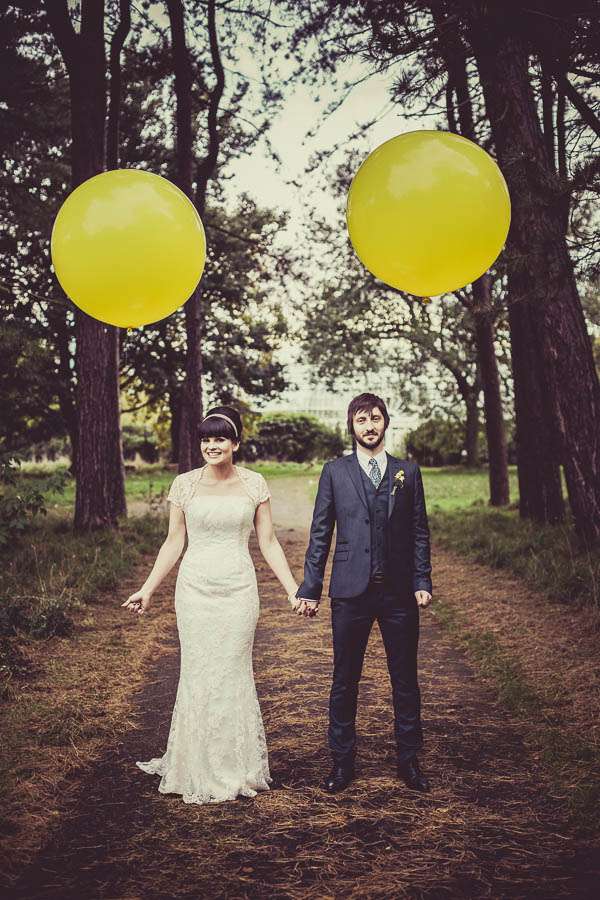 The swinging sixties were the inspiration for Kara & Gary's October wedding. That, and giant yellow balloons! The ceremony was held at the impressive Sefton Park Palm House and the reception was at The Hard Days Night Hotel. With the wedding taking place in Liverpool, The Beatles also played a vital role with them cropping up throughout the decor, on the cakes and even as the entertainment!
"Our theme was sixties sunshine!" began the bride. "Lots of bright sunshine yellow, lots of eyeliner & backcombing; daisies, vinyl records, a big red bus and some very skinny pants! Our wedding literally took shape because I saw and fell in love with a buttonhole made of billy balls online. I had never seen them before and I thought they were so fab I needed to have them! That was what started it all. I had picked my buttonholes and everything else would just need to fall into place! In the end the huge yellow balloons carried this round pop of sunshine through the wedding, and the bridesmaids wore a nice splash of yellow too!"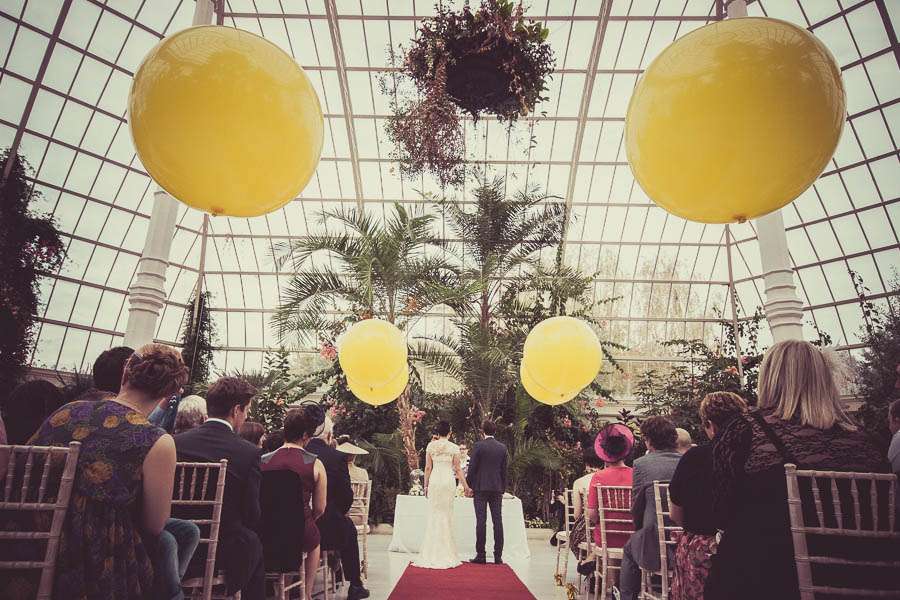 "Our wedding rocked because it wasn't too rigidly tied to a theme and we went with what made us happy. If we liked something enough, it made the cut, whether it made sense or not! We love music so vinyl records featured heavily. We love Liverpool so we booked a Beatles cover band and our wedding favours were little hand stitched lambananas (synonymous with Liverpool and ever so cute! I didn't care that half of the guests were from Yorkshire & had no clue what they were!)"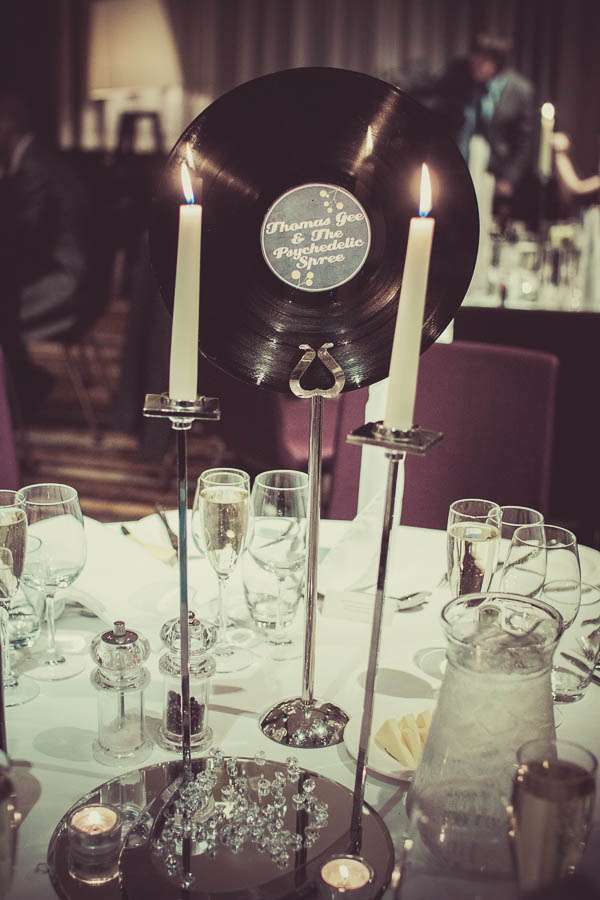 "Above everything we wanted our day to be fun and memorable. We kept formalities to a minimum… No formal family photographs, no receiving line and speeches before dinner to get them out of the way. We also had bubble firing guns instead of confetti for kids to play with and games such as Hungry Hungry Hippos, Twister, oversized Jenga and Connect 4 set up for guests to play. Lots of people commented that the day was a real reflection of us as a couple and that our personalities shone through all day long. Mission accomplished as far as we were concerned!"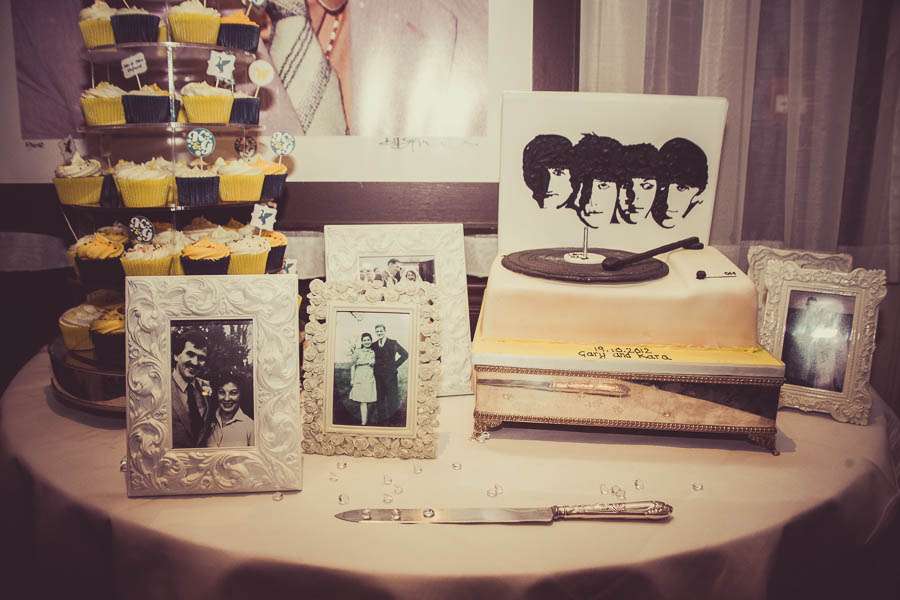 "Our loose and pretty vague ideas of how we wanted our day to look were really brought to life by the clever and amazingly talented wedding suppliers that we booked", Kara continued. "My advice to any bride would be to choose carefully the people who have SUCH a big part to play in making your day. It really does make all the difference. Kenny & Helen at Raw Wedding Photography really helped our day run smoothy and quite frankly left us with photos that have massively halted productivity in all other aspects of my life! (Seriously, all I do is look at them!)"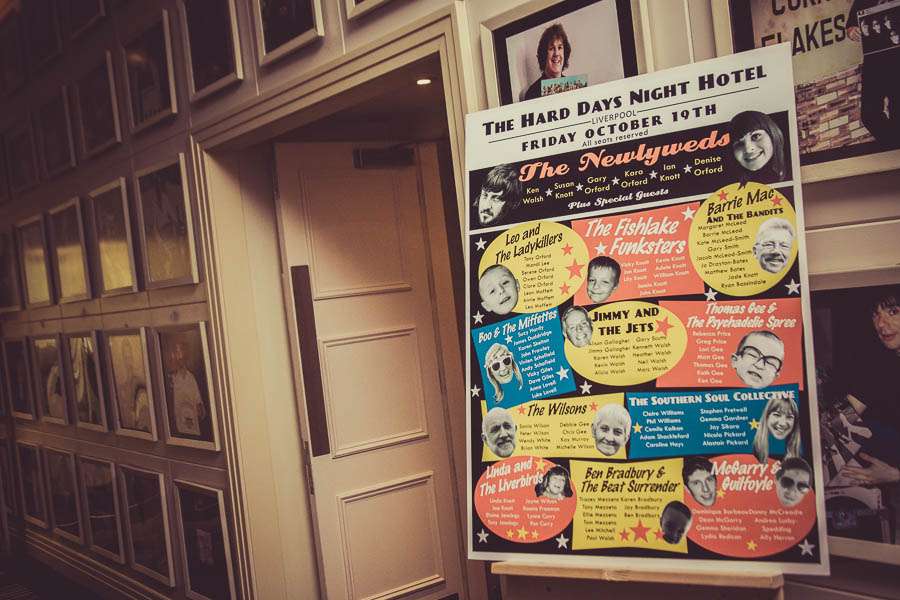 "Sian and Robyn at So Coco Rouge also totally 'got' the 60s look I was going for and I was sooo thrilled with my little beehive that I slept in it AND had a bath in it before admitting defeat and unpinning it! Similarly, the random ideas I flew past Suzy at Paper Fudge about band posters for table plans and real vinyl records for invitations could have so easily sounded ridiculous to a wedding stationer less open minded. We took time making our wedding bookings cos we didn't want a bland pastel palette wedding like everyone else! We couldn't be more thrilled with the way our day panned out!"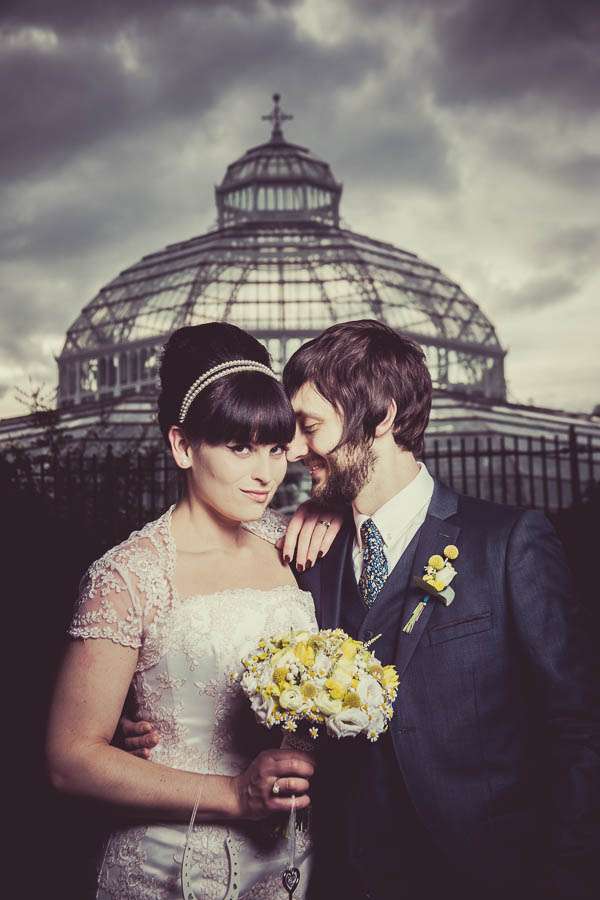 Groovy baby! Thank you to Kara & Gary and Kenny & Helen at Raw Wedding Photography for sharing with us today.