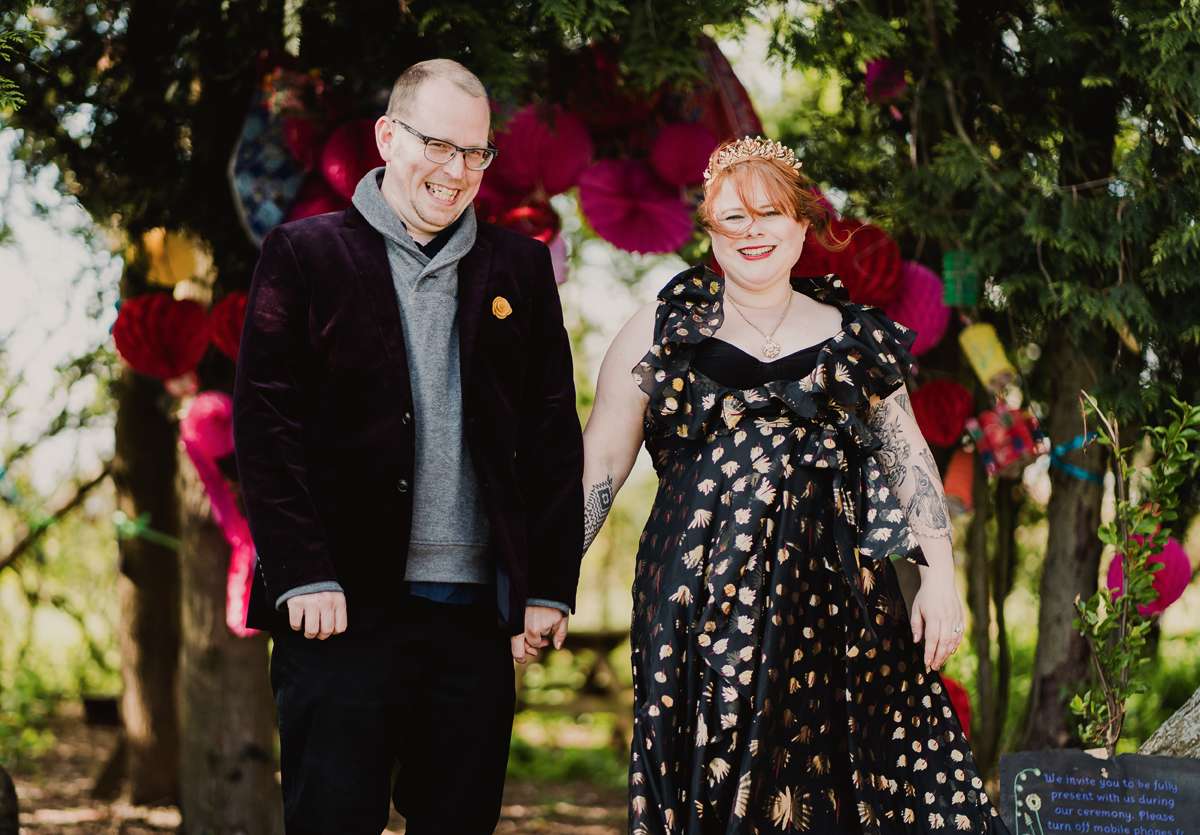 When one wedding day isn't enough – have three! Didi and Mark had their legal ceremony on the Friday, the main event on the Saturday and much needed recovery time on the Sunday. They hired Canvas and Clover, a luxury campsite situated on a working farm in Worcestershire, for the whole weekend.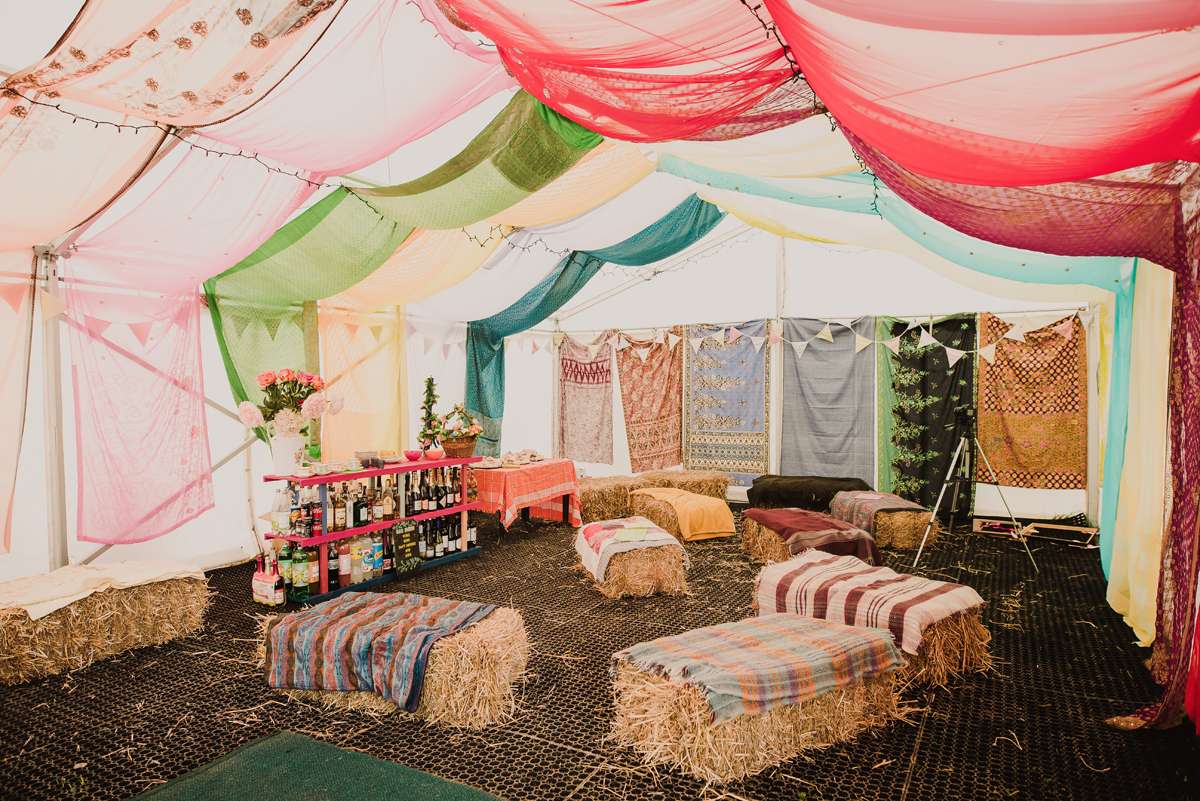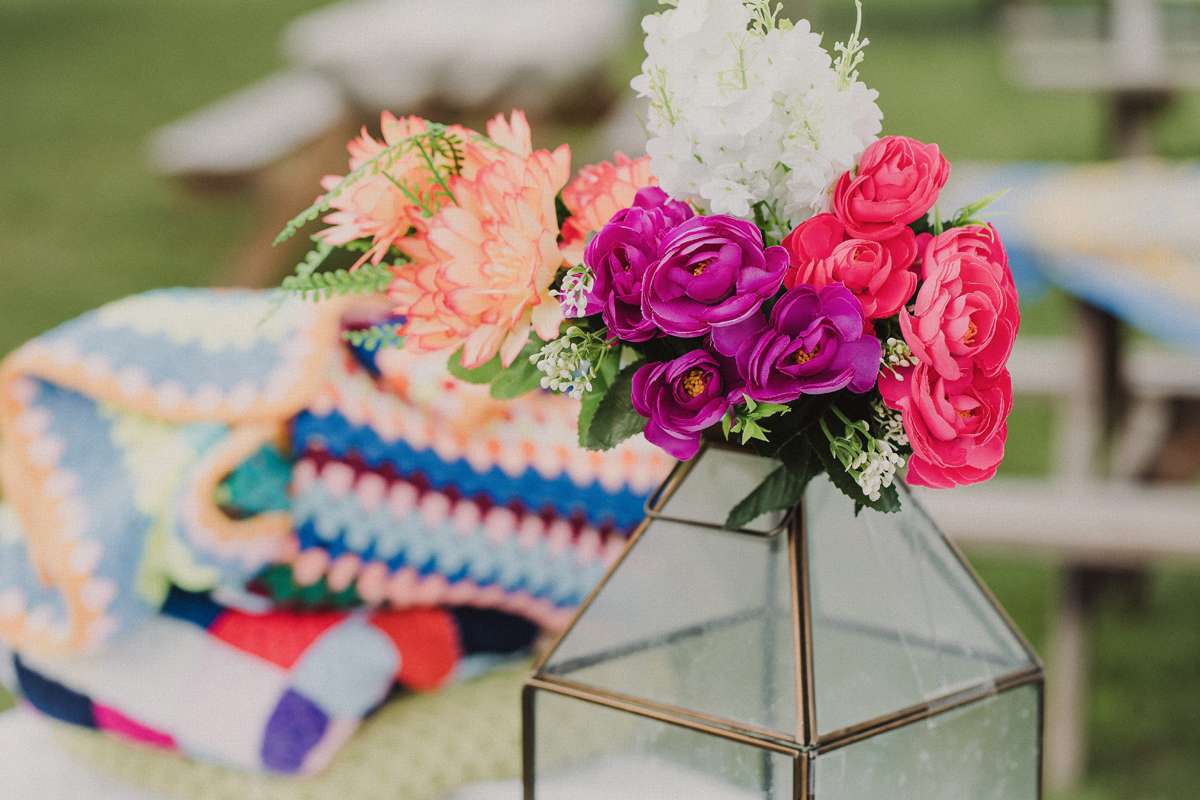 "The inspiration for our wedding was to have a time and place to celebrate all the good things in life", Didi began. "I recently found out that my family (which is rather large) only got together for sad times so I really wanted to be able to gather my family for a positive reason! What better excuse is there to have a three-day wedding!?"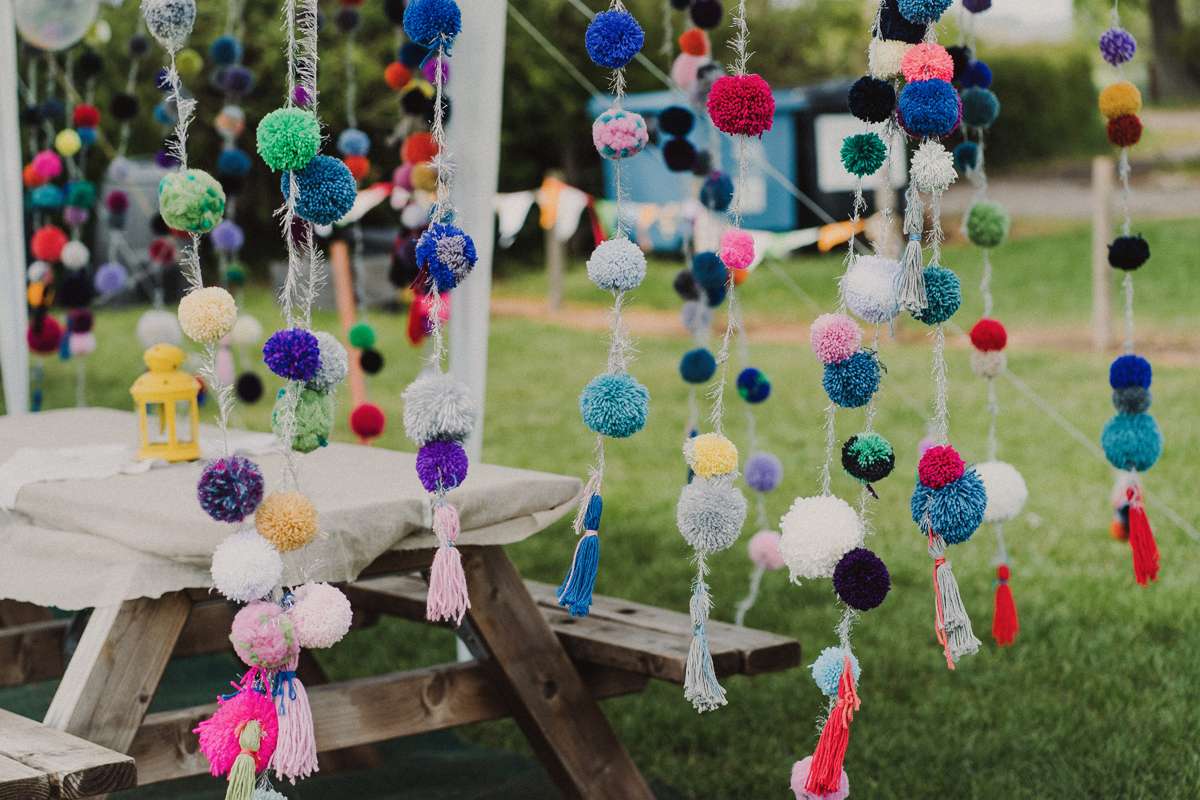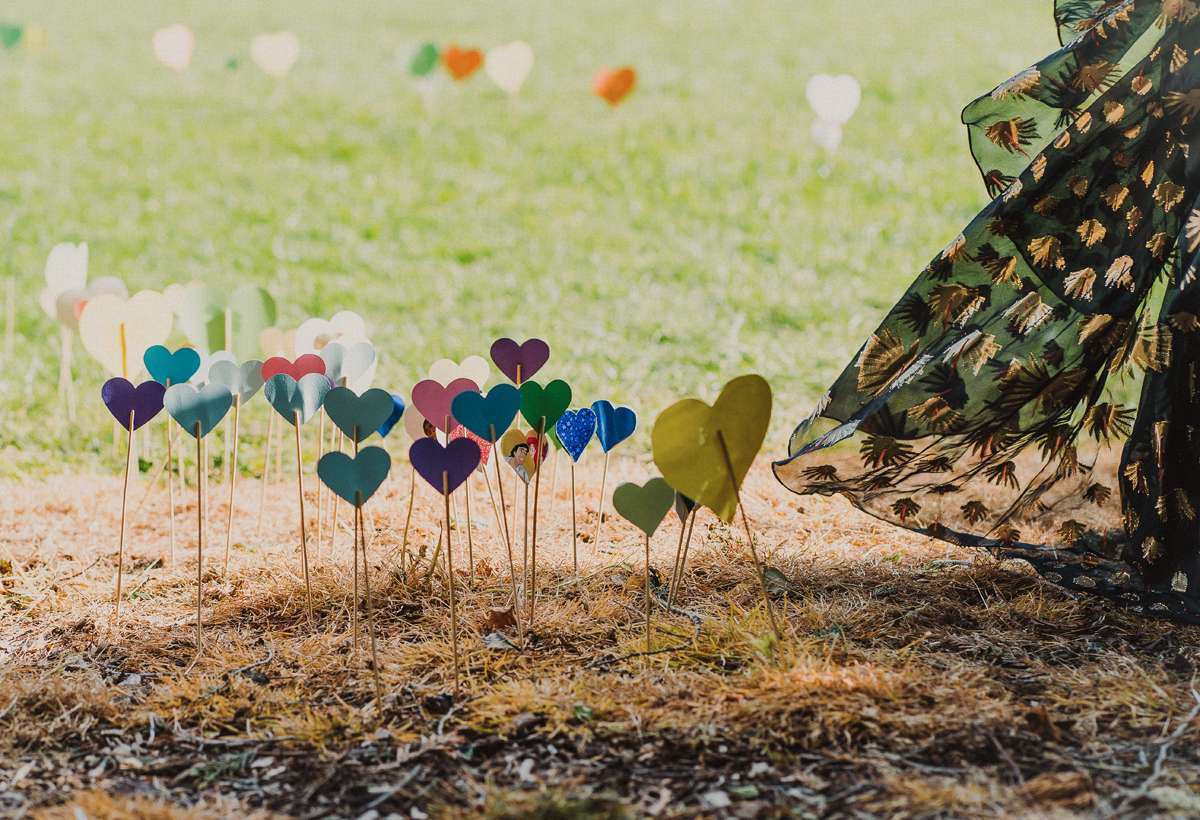 For their legal ceremony at Malvern registry office Didi wore a cute yellow dress from Blonde & Wise with red clogs and a felt flower crown and bouquet by Holly Collings Craft. Dani's beautiful black and gown gown for day two was by Temperley London (which she bought on mega sale!) and she made it her own with gold glittered Dr Martens. In the evening she changed into a gold party dress from ASOS and a sequinned unicorn jacket from Missguided.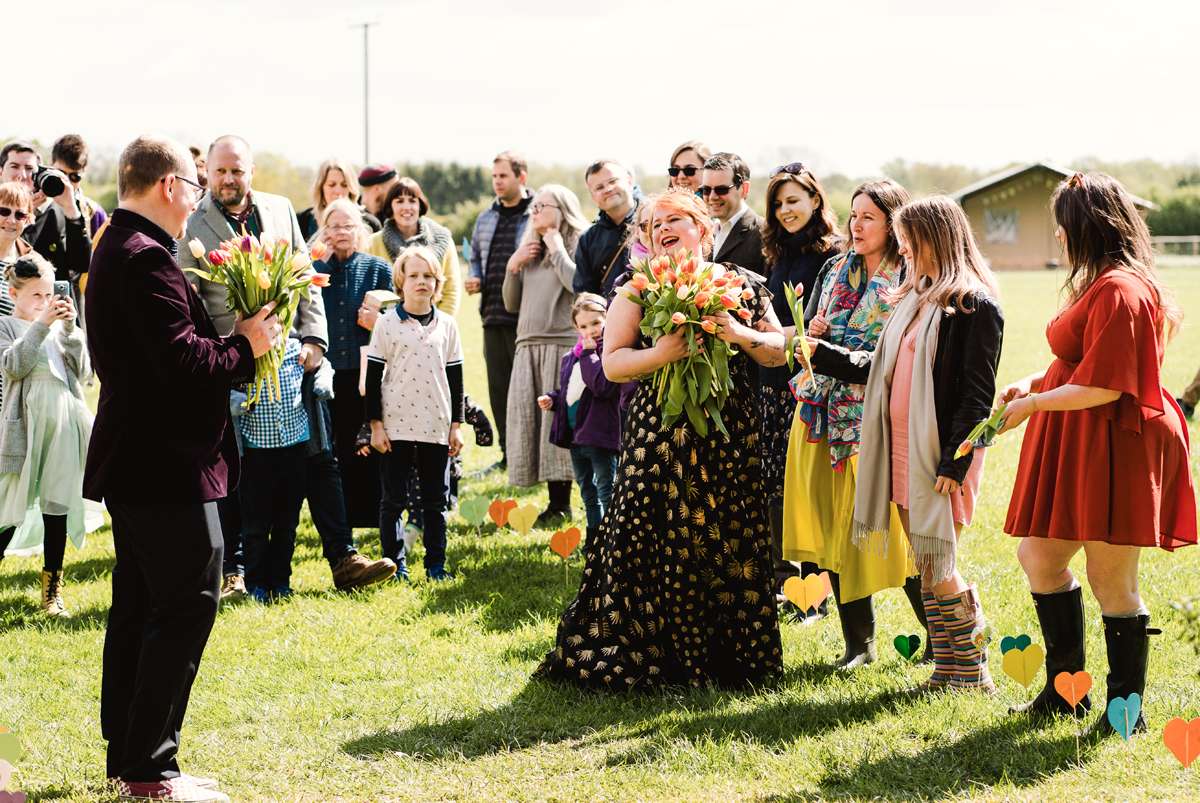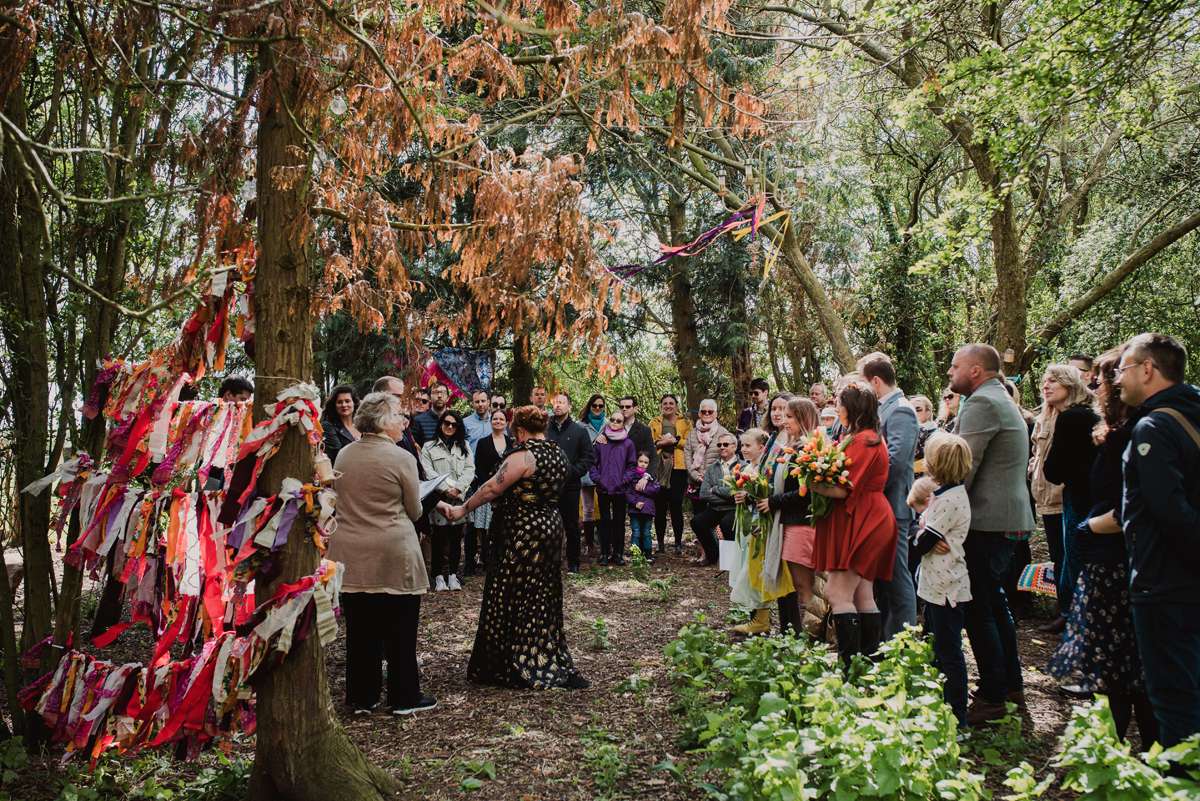 "We tried to turn wedding traditions on their heads. My niece walked me down the aisle at the registry office, I worn yellow at the registry office as its (both of) our favourite colour. For day two I wore a black dress and I didn't have a bouquet. Instead Mark and I walked down the aisle collecting tulips from or guests."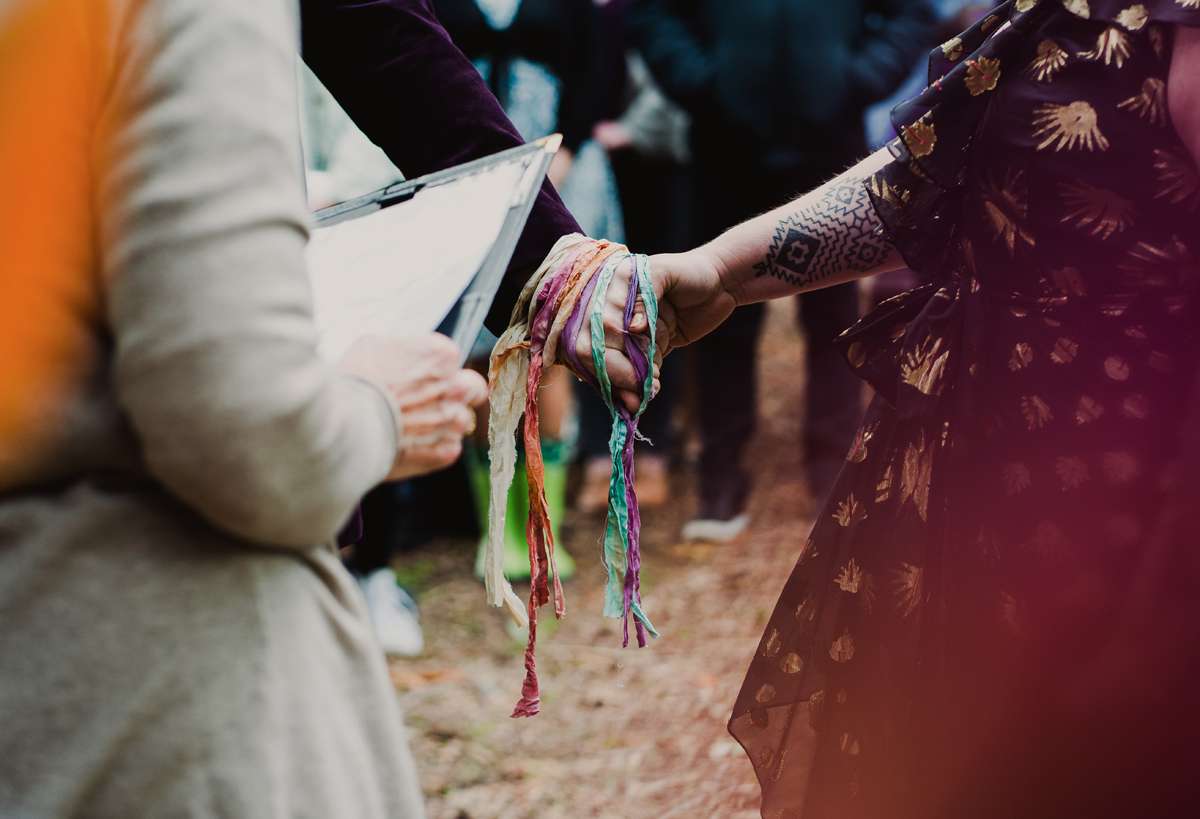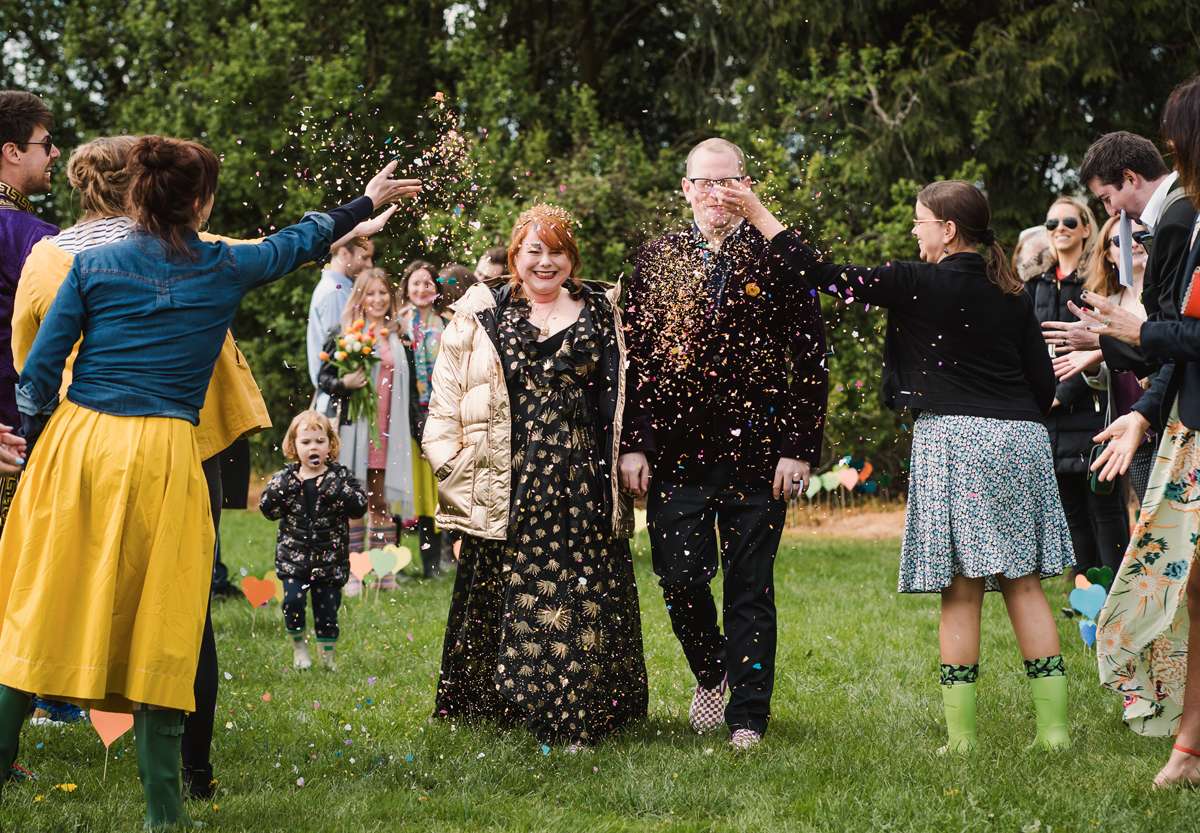 "The handfasting ceremony was the best part of the whole weekend. The entrance to the ceremony was an aisle formed by all of friends and family who gave us a tulip which form mine and Mark's bouquet. It was the best way to walk in together surrounded by love of all our friends and family. To top it off my aunt performed the handfasting which was very special as she had flown over from Canada to be part of our day. As part of the ceremony we had the best readings, my brother Ted performed the marriage speech from The Princess Bride. It was hilarious."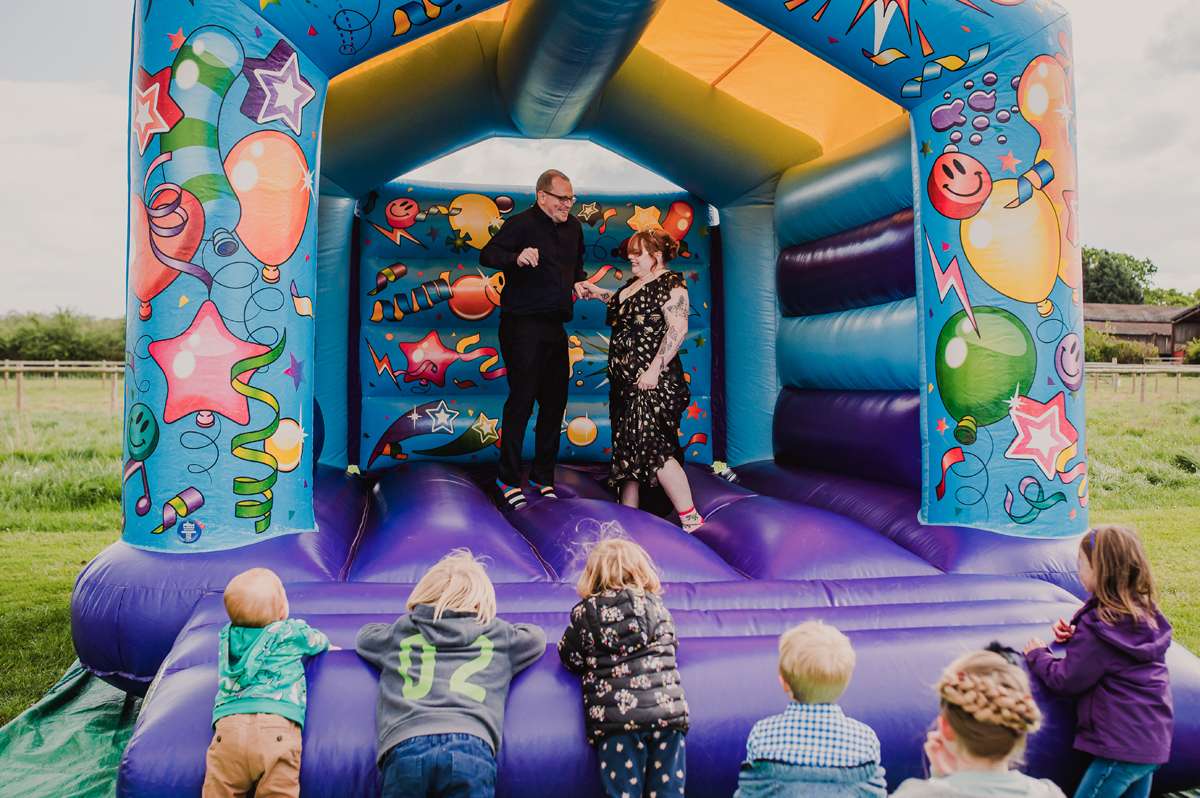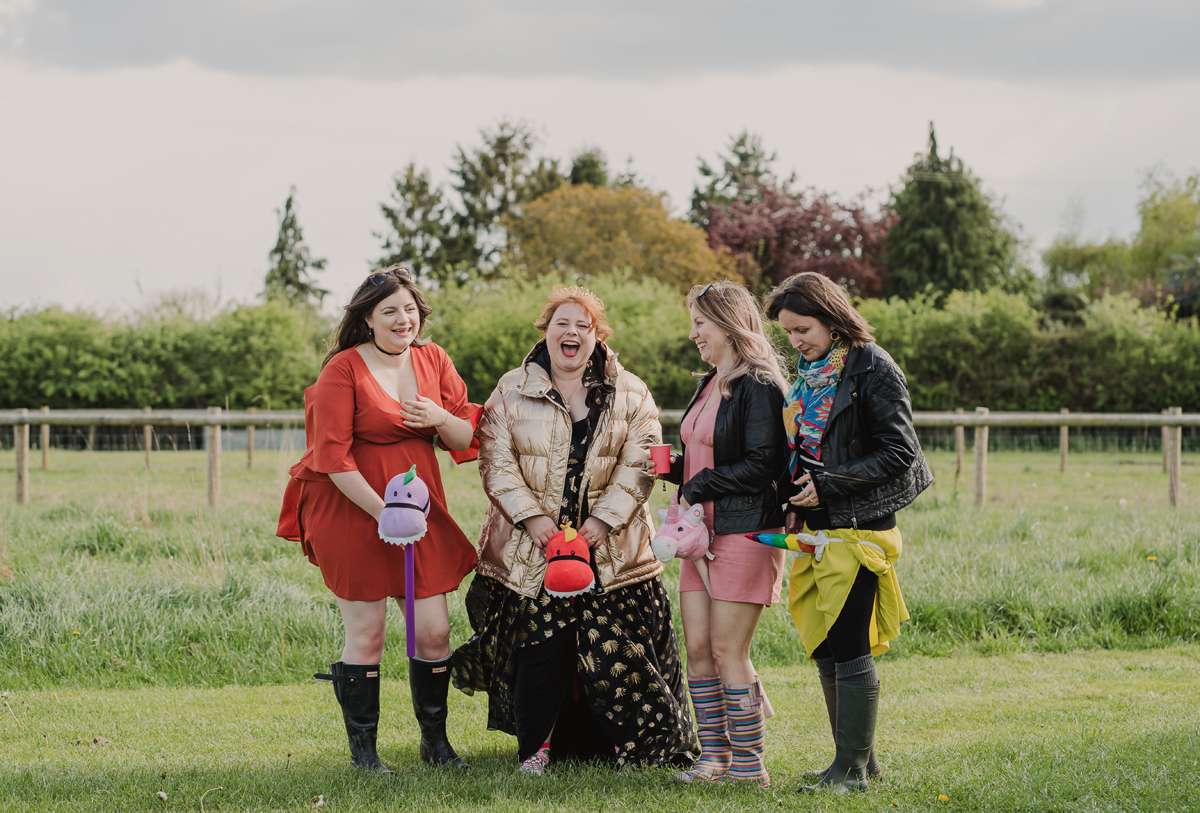 Low key yet fun was the name of the game for this wedding. They served pizza from a truck for the meal, the bridesmaids wore their own dresses and instead of a cake they had Crosstown Doughnuts. All the decor was homemade including all the flower arrangements which were put together by the bride and her mum using faux flowers. Entertainment wise they had a bouncy castle (which was enjoyed by the audits as well as kids!) and a silent disco.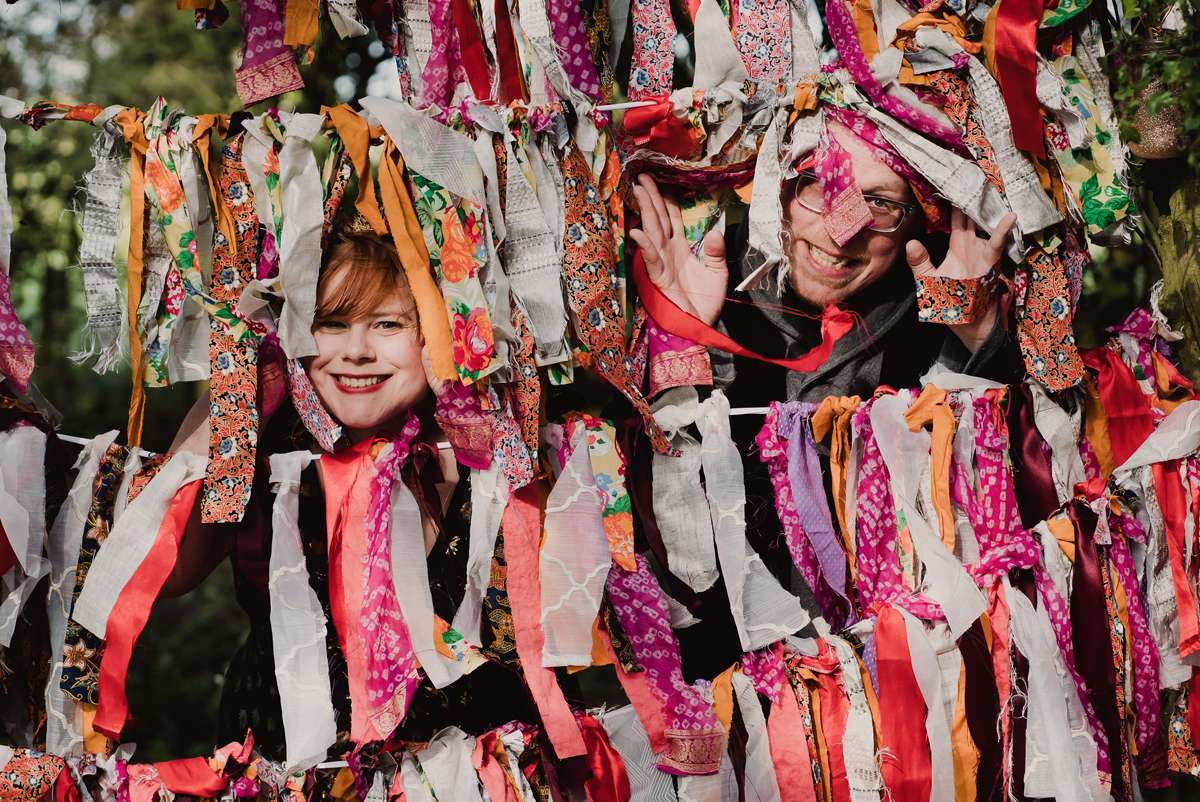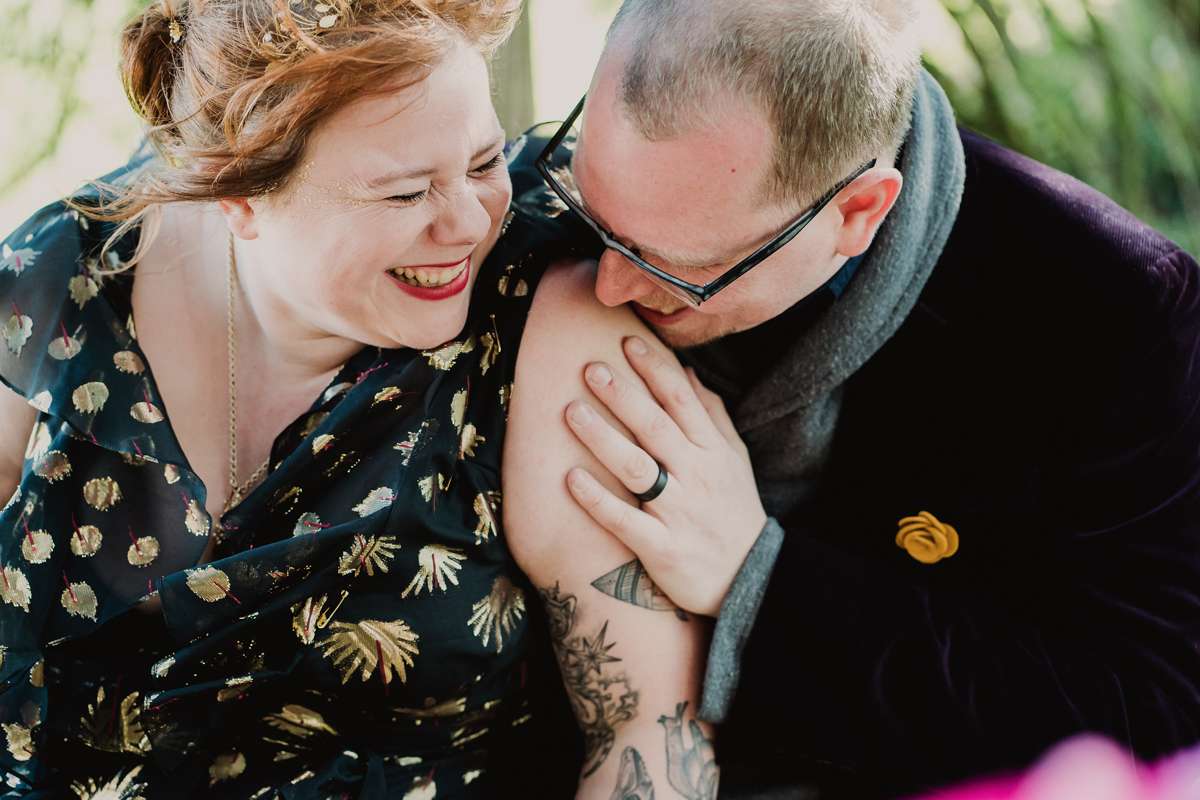 "I loved that we were free to do our wedding our way. Some of our friends and family may have thought we were mad but it was very us and everyone enjoyed the weekend."