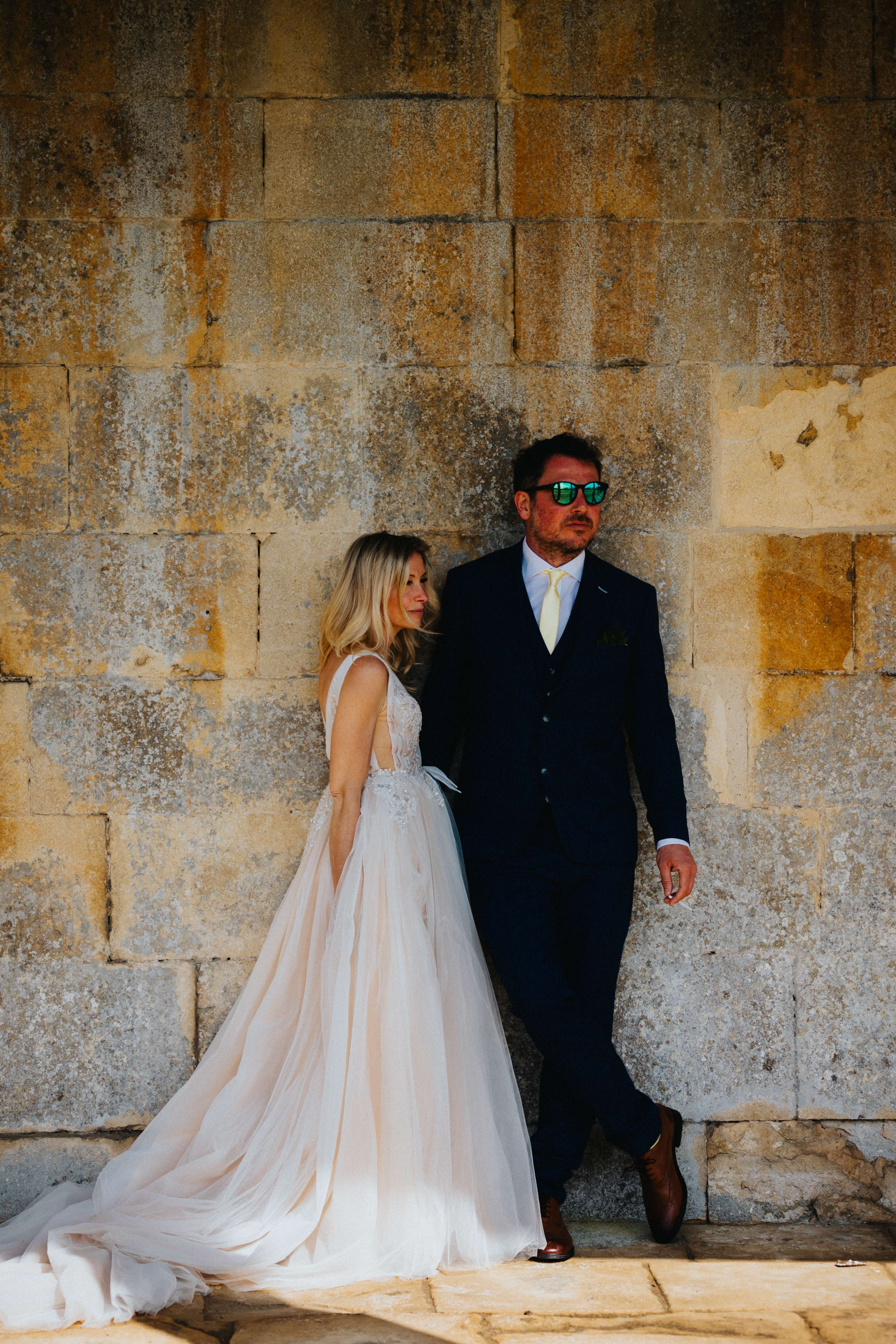 When a bride's nickname is 'Rainbow' then surely there's no other wedding theme she could possibly have!? Claire married Henry in June in a beautiful festival inspired day, using all the colours possible. The bridesmaids were each given a different colour and they got to choose their own dresses based on whatever style they like best and all the decorations were homemade.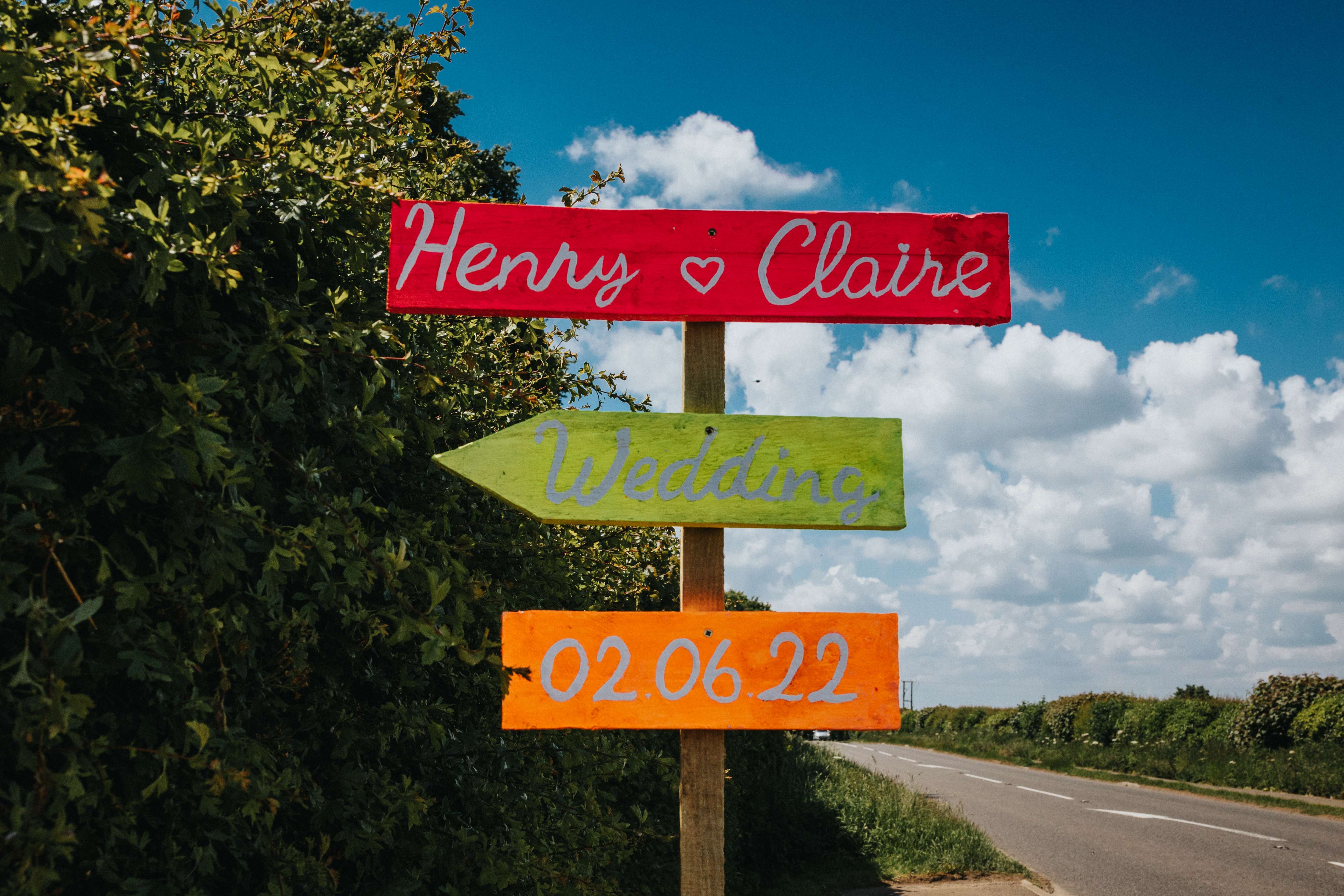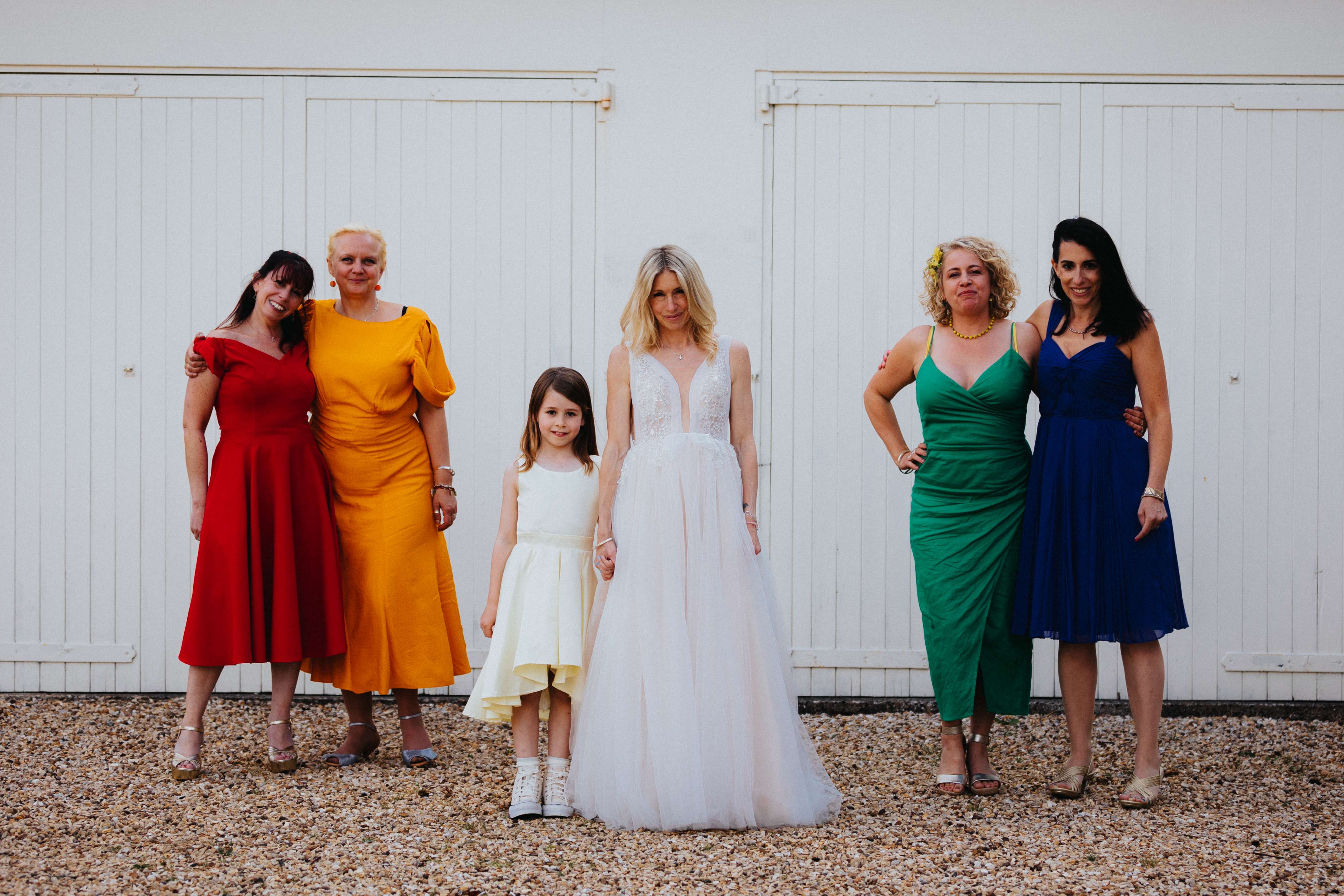 They had a humanist celebrant lead their outdoor ceremony, which was a celebration of the life they have spent together so far. The bride walked down the aisle to She a Rainbow by The Rolling Stones and they left to She's a Waterfall by The Stones Roses, as a homage to their new hyphenated surname, Waterfall-Allen.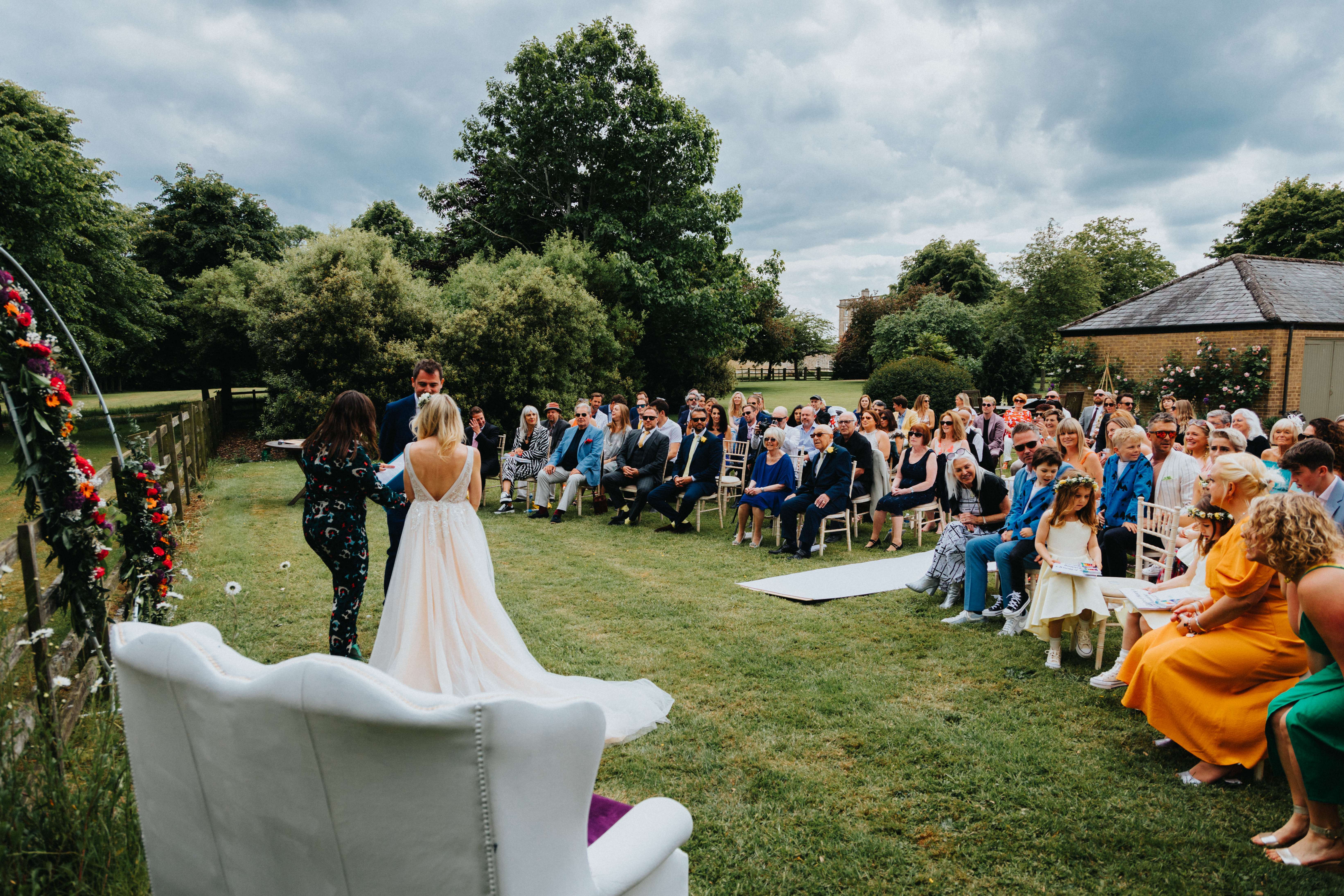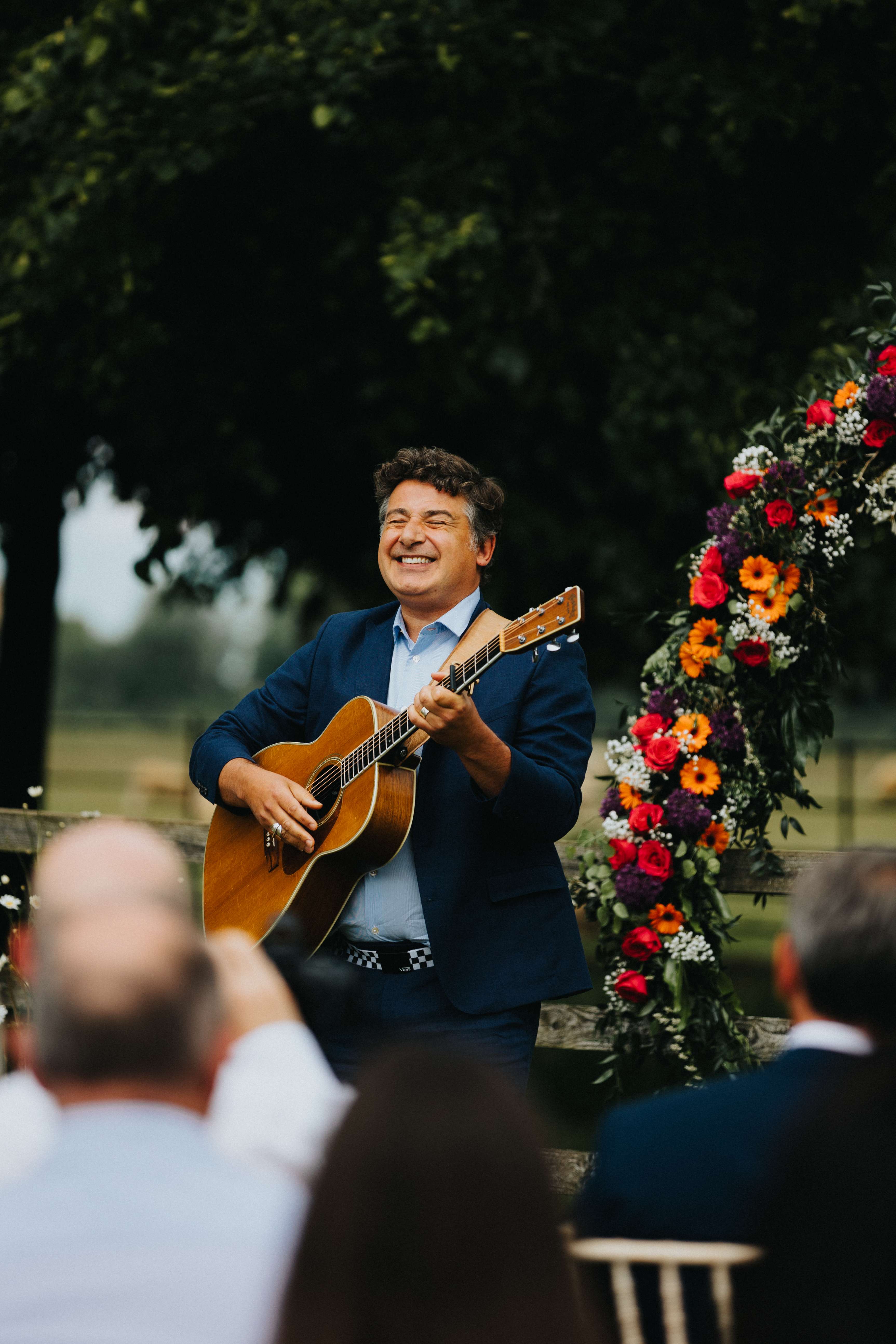 "Our humanist ceremony was set outside in the grounds of a stately home which meant the backdrop and the views were incredible", Claire told us. "A wonderful lady called Zena Birch led it. We spent many months before the wedding getting to know her over Zoom and filled out questionnaires and statements about each other that we only heard on the day. This made her ceremony hugely personal, unique and memorable."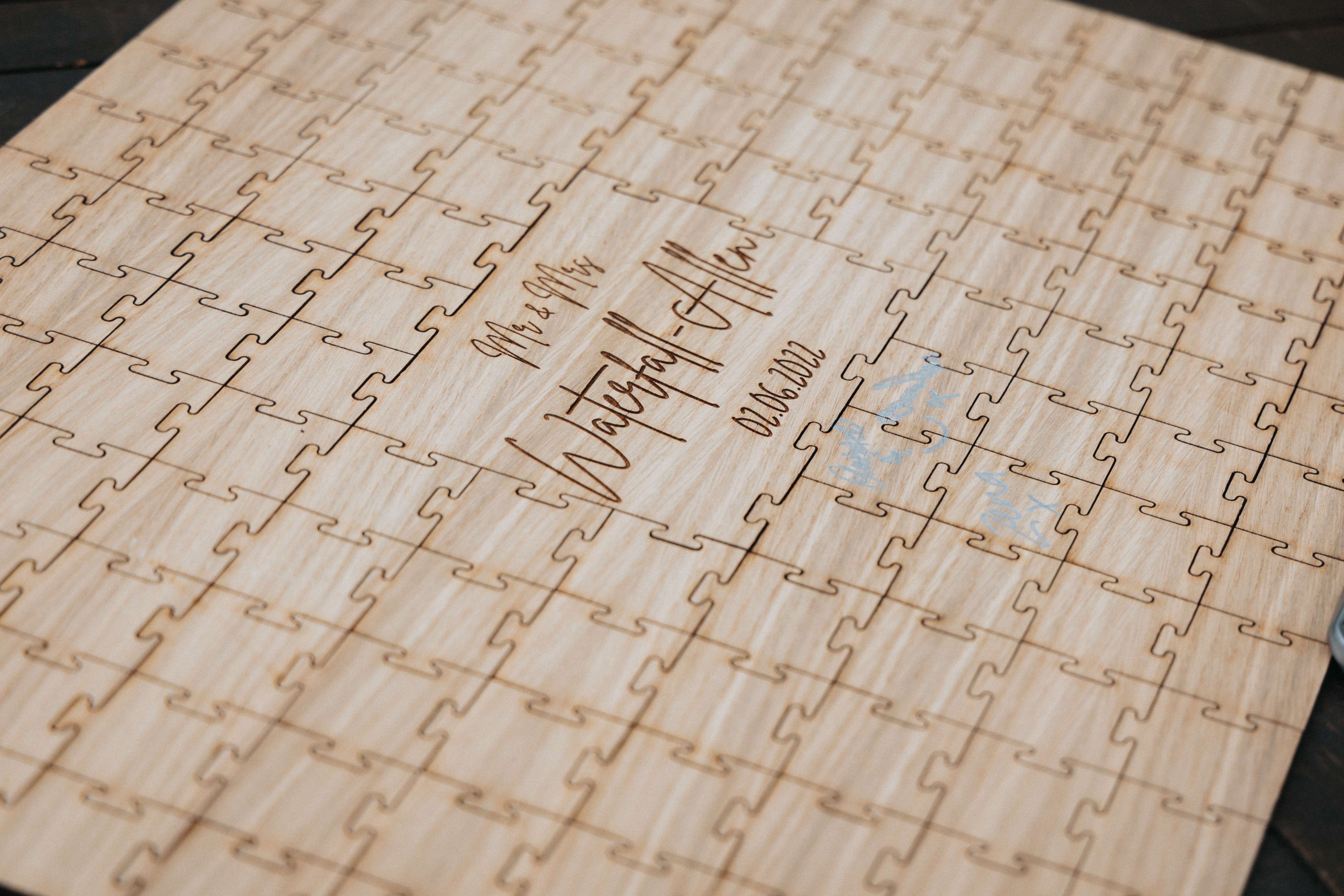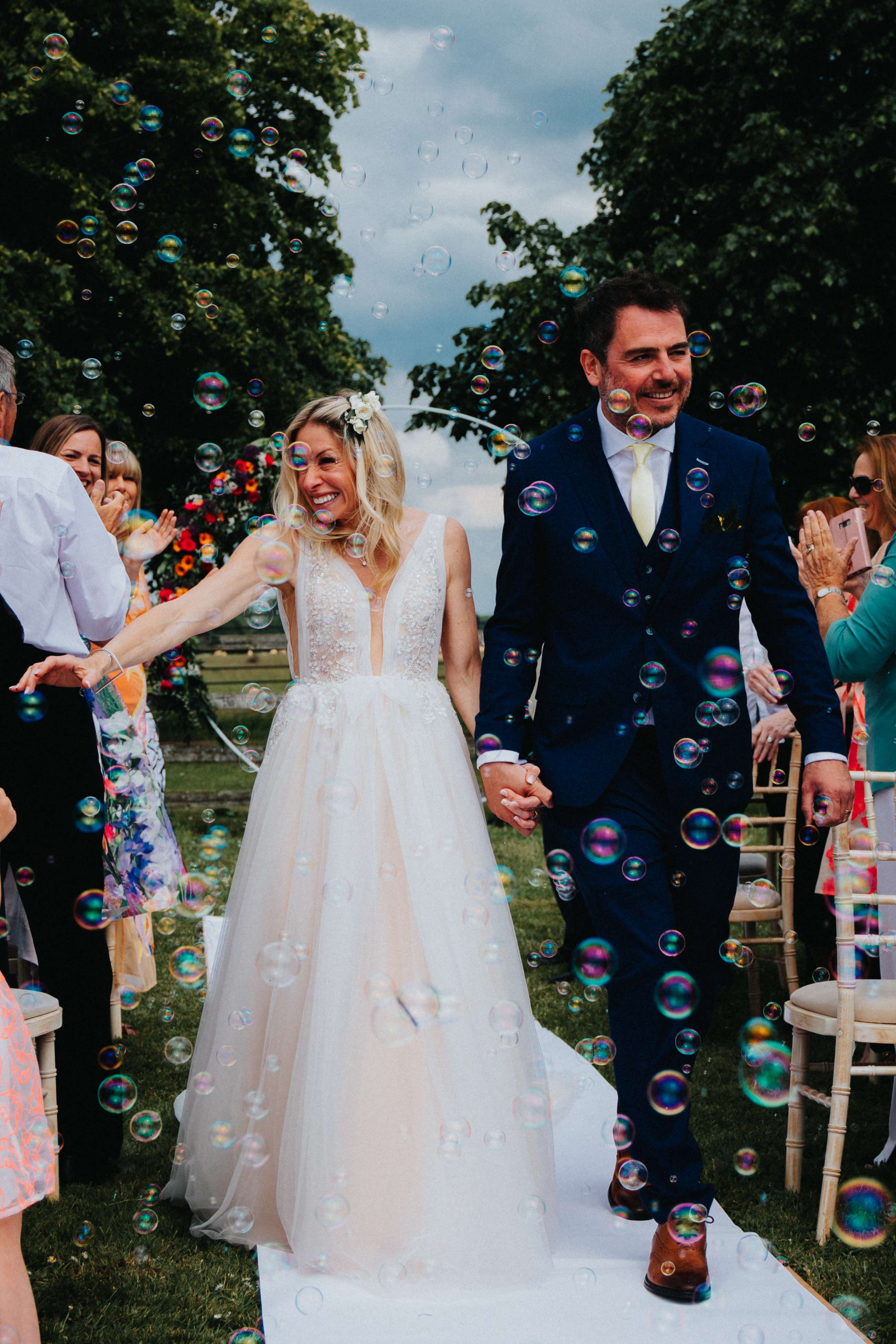 "Our vows to each other referenced favourite song lyrics from bands such as The Beatles and Kings of Leon, which made it really fun and playful. There were so many quirky parts to our ceremony too. We had friends and family do a few readings they had written, which again which we had not heard until the day; there was lots of laugher. Our bestie sang and played guitar whilst we signed the puzzle (which doubled as a wedding certificate and piece of art that all our guests signed!)"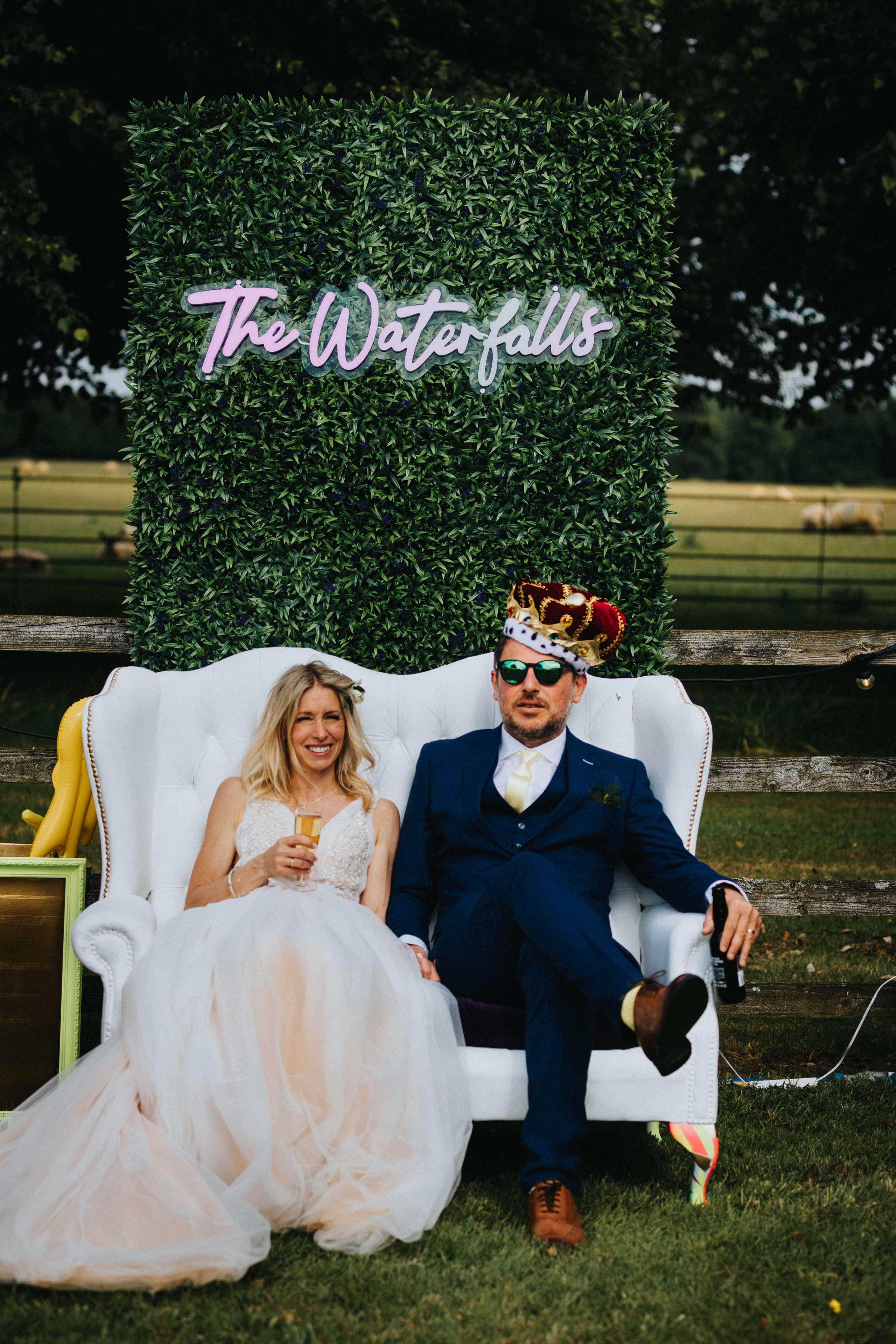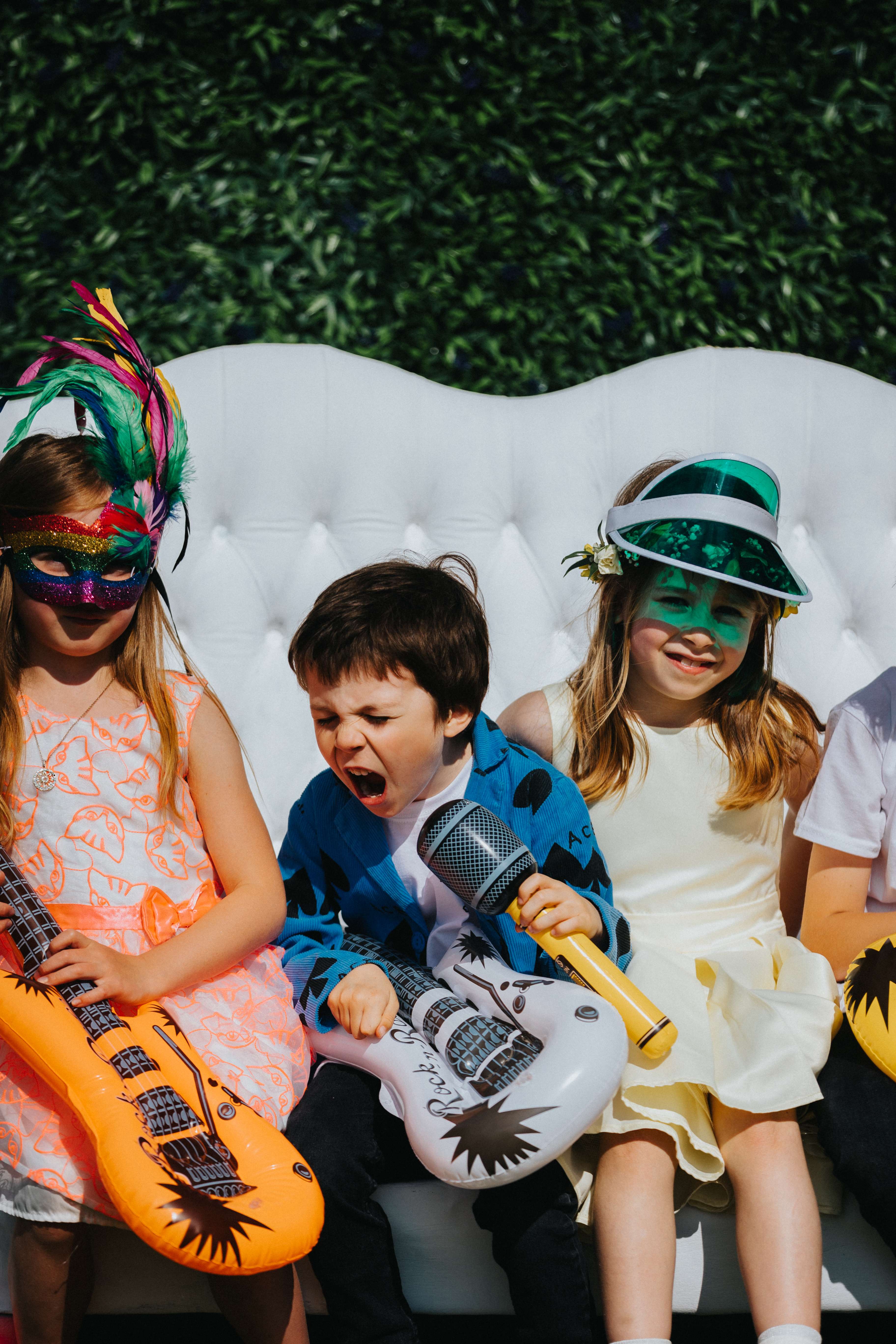 After the ceremony, the highlight of the day for the bride was the speeches, which were held outside in the blaring summer sunshine. She continues, "Having the speeches outside whilst drinking cocktails and listening to the baaing of the sheep in the background was one of my highlights. My dad brought me to tears as he relayed stories of my childhood whilst friends made the crowd roar with hysterics over previously unknown antics."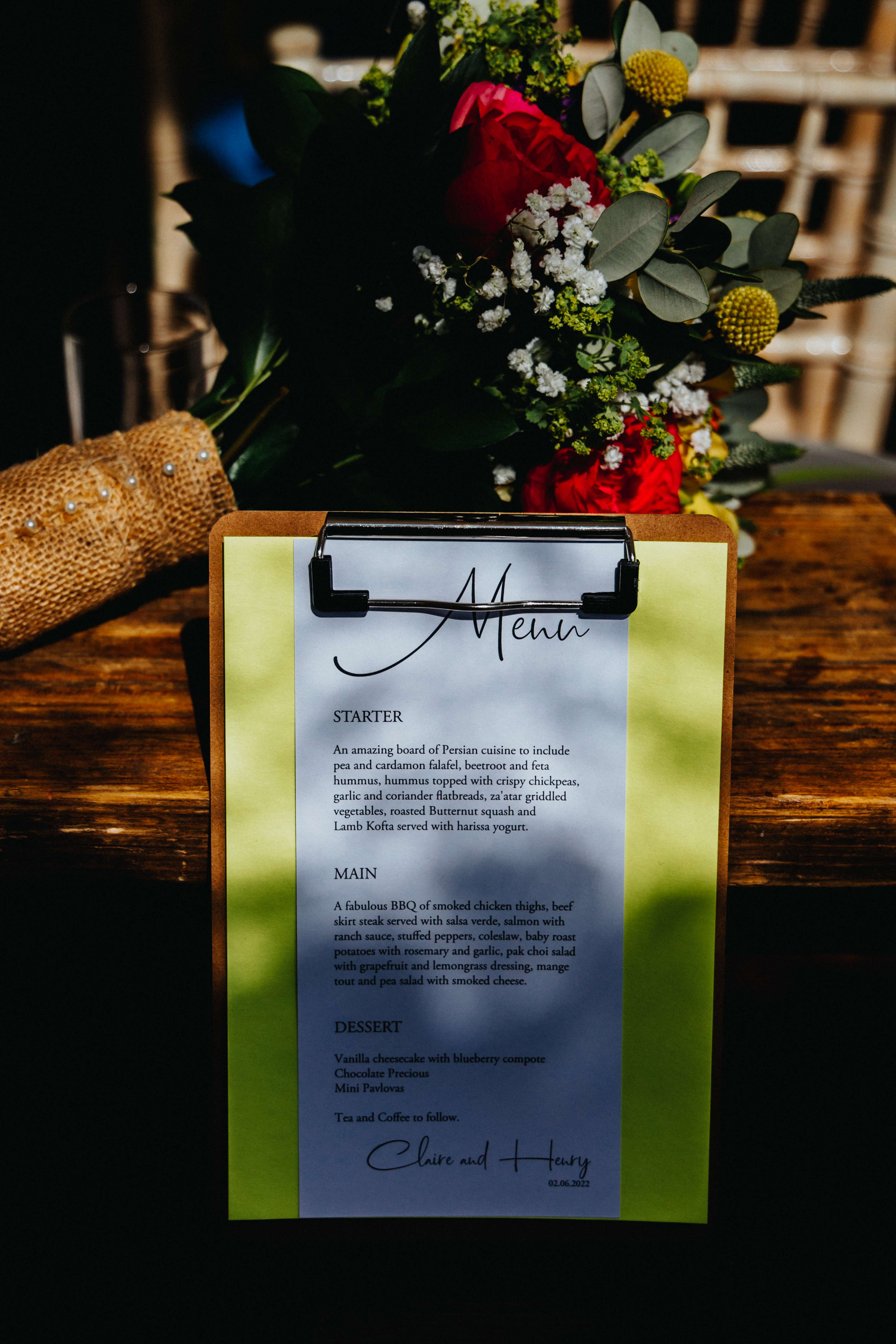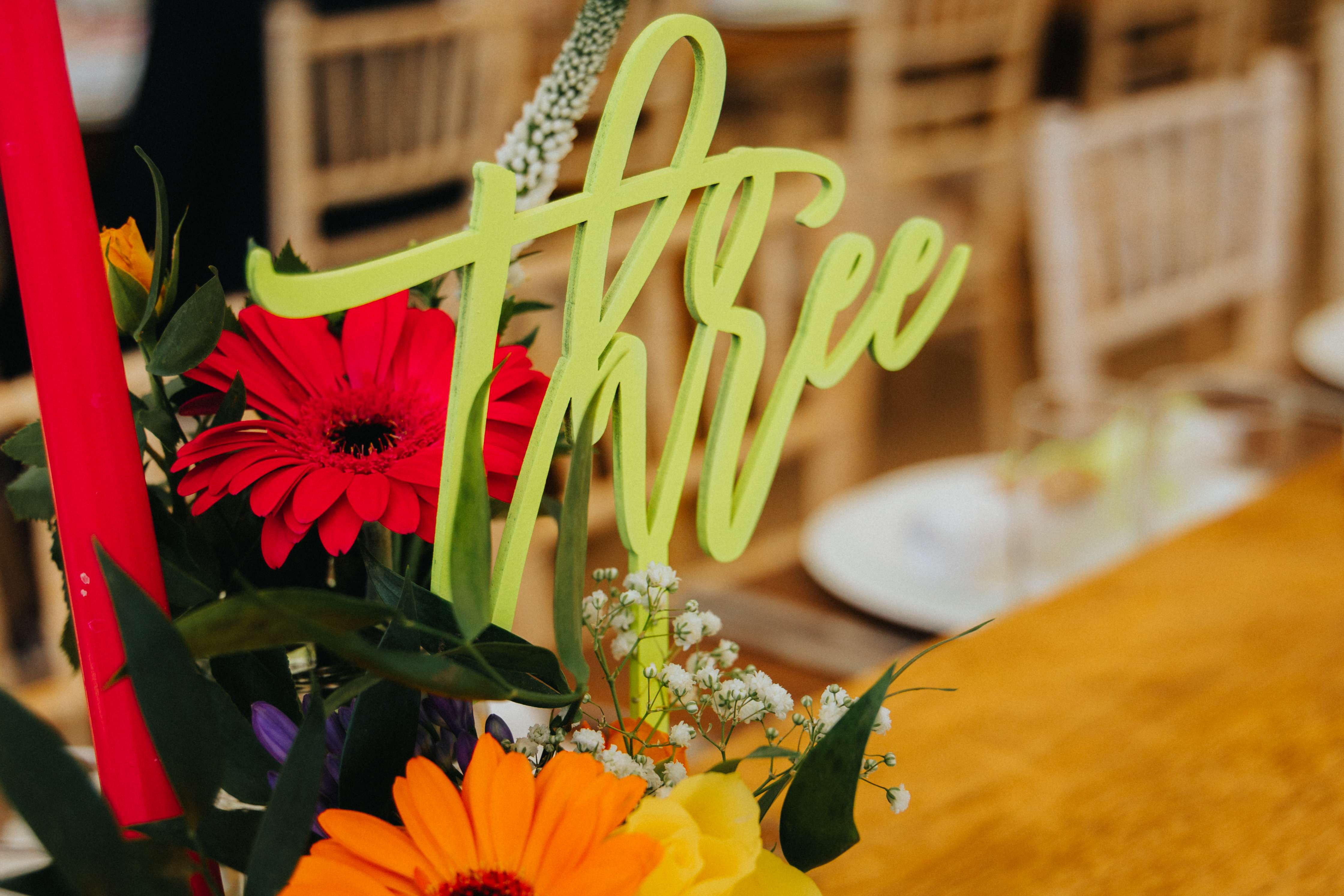 Decorations were crafted by the couple and their loved ones, who also helped them set everything up on the day. The couple sat on a white sofa during the speeches which the groom's mum and sister put set up with a greenery backdrop and custom neon sign. The bride's mum and her friends spent all day the day before arranging the flowers for the tables and spraying the numbers neon yellow.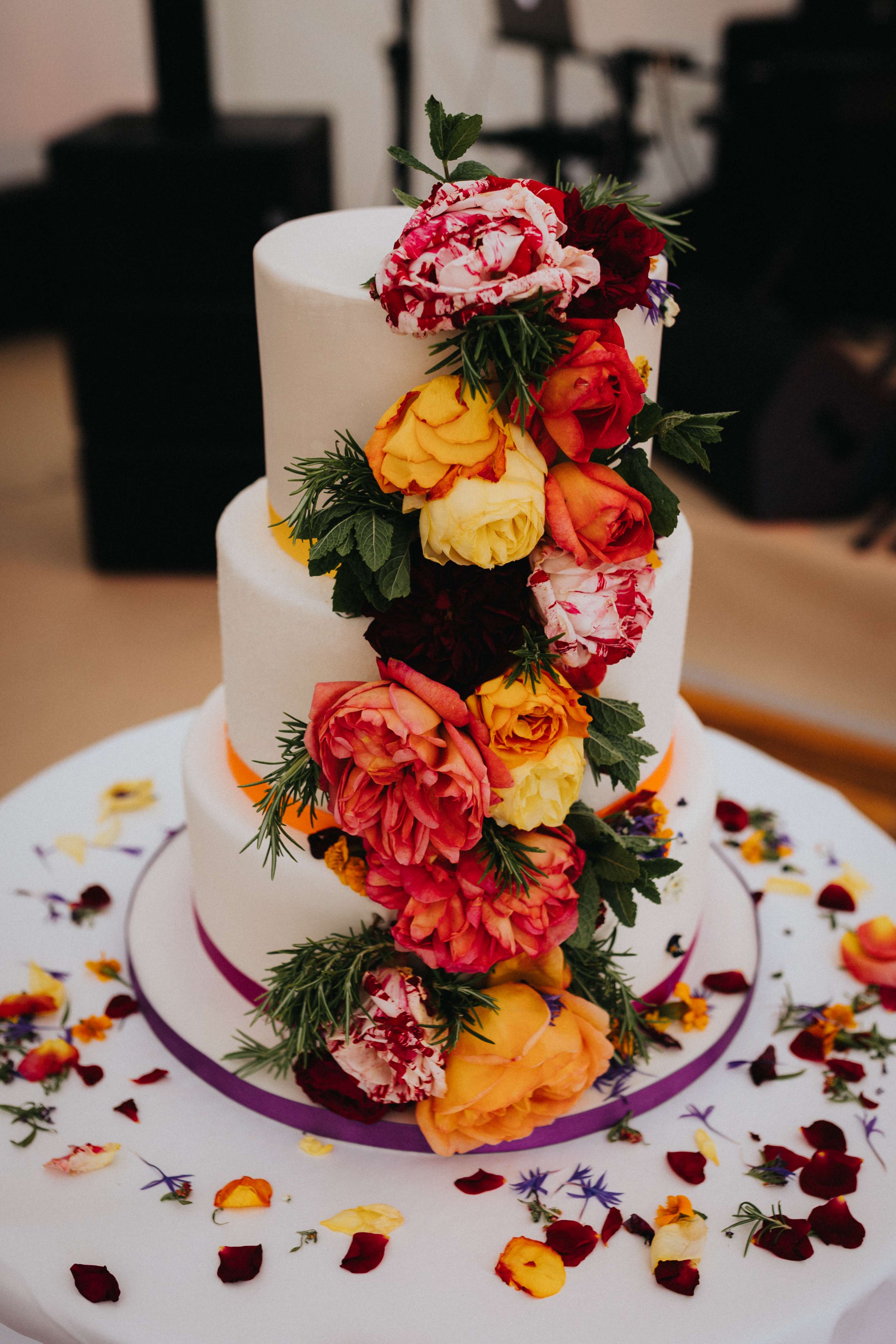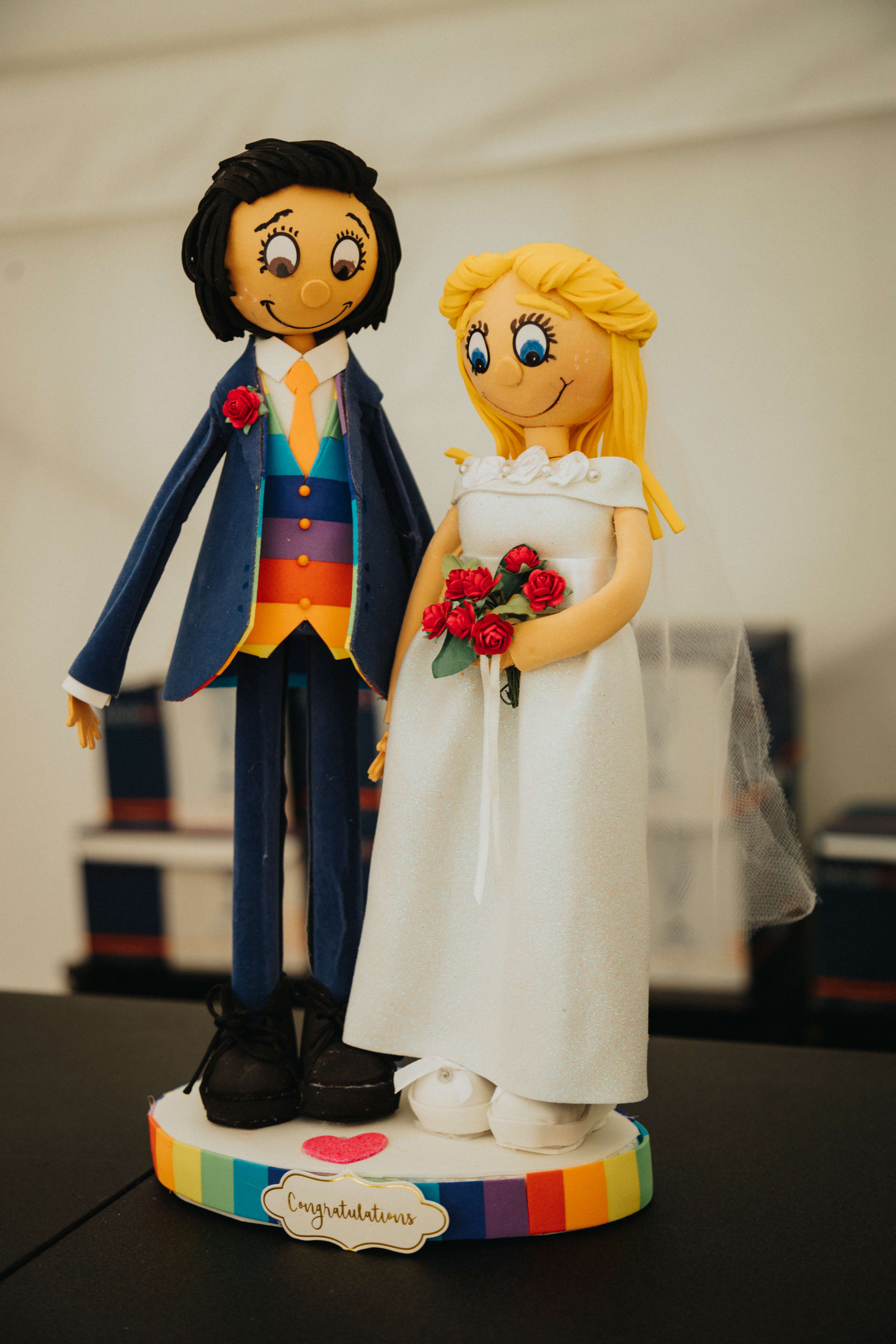 "We created a festival vibe with outside seating, handmade signs, flower hoop backdrop, a neon sign of our name, photo backdrop and lighting. I really enjoyed making the signs. I cut all the wood into arrows, painted them neon and wrote 'Toilet', 'Dance Floor', 'Photo Booth' etc on them. The food was incredible, delivered via sharing platters whilst the desserts were displayed on an decorated A frame outside so people could help themselves. I loved the band and my friends DJing, the last half hour we had a proper rave up with drum 'n' base to finish off! I didn't want the night to end."