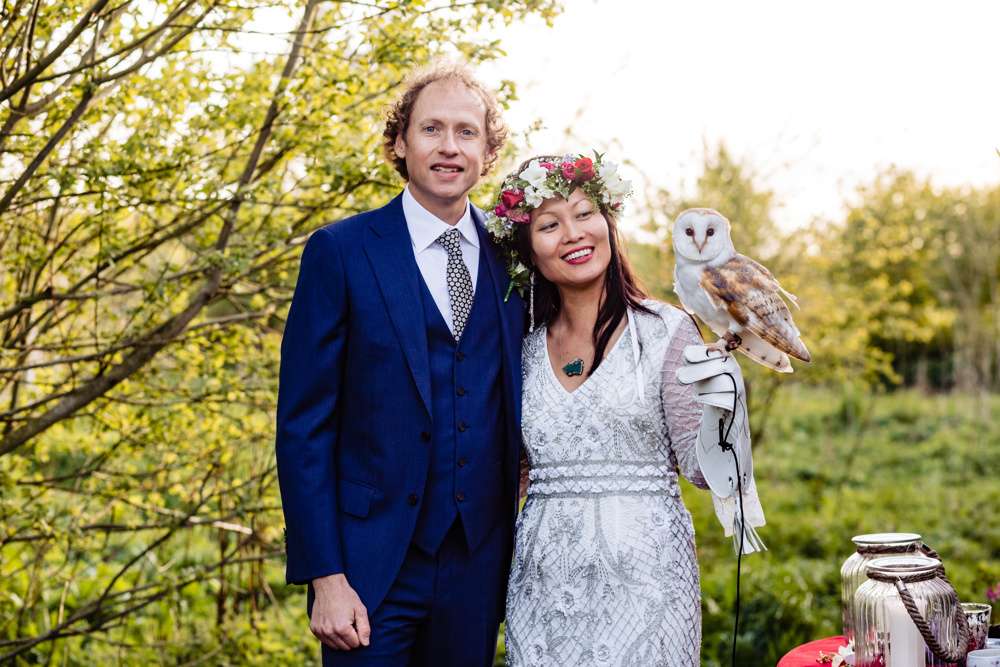 Belinda and Peter swapped California for Scotland for their wedding, having a highlands elopement at the beautiful Roulotte Retreat. With just the two of them, their officiant, and a snowy owl, it was a breathtakingly romantic and personal celebration of their love. They loved planning their elopement so much that when they returned back to California they opened their own venue, Hestia, a retreat centre and event space!
In February 2018, they had an astrologer check on lucky dates and times for their wedding, who only came back with one date and time: May 10, 2018, at 7.10pm. They suddenly had less than three months to plan their elopement from overseas!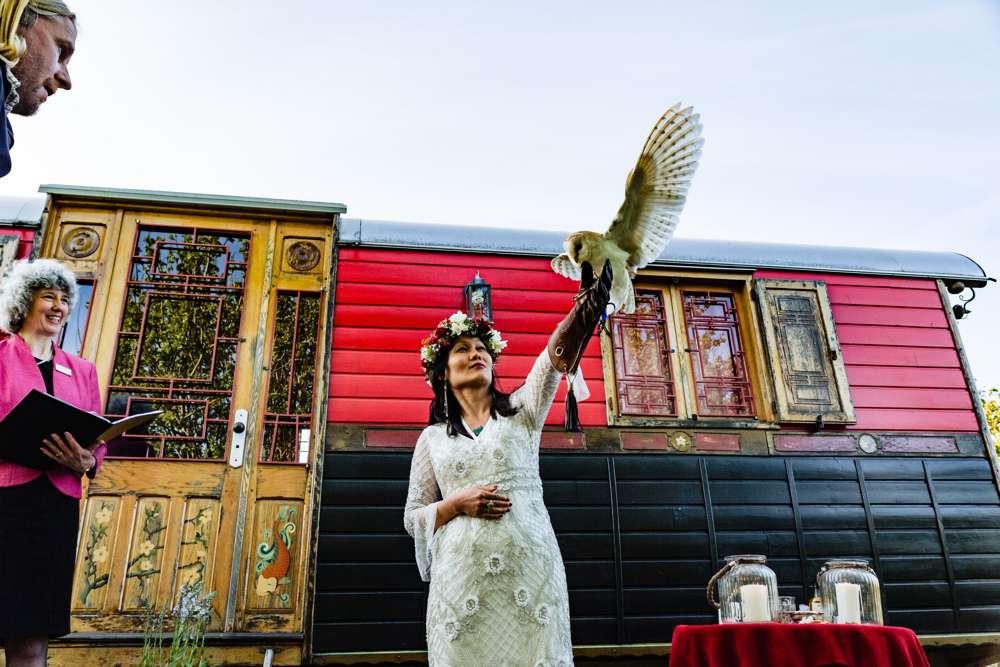 They decided on Roulotte Retreat, a chic retreat nestled in the rolling countryside Scottish Borders, with a unique collection of hand-carved French 'roulottes' – intricately decorated gypsy caravans. It was the perfect setting for Belinda and Peter. "We wanted to elope because we tend to be people who take on the role of caring for others and our families and friends. We wanted our wedding day to be just about us, with no worries in the world. We were looking to elope in an English-speaking European country and fell in love with the gypsy caravans at Roulotte Retreat. They had everything we imagined and gave us great recommendations for our elopement ceremony."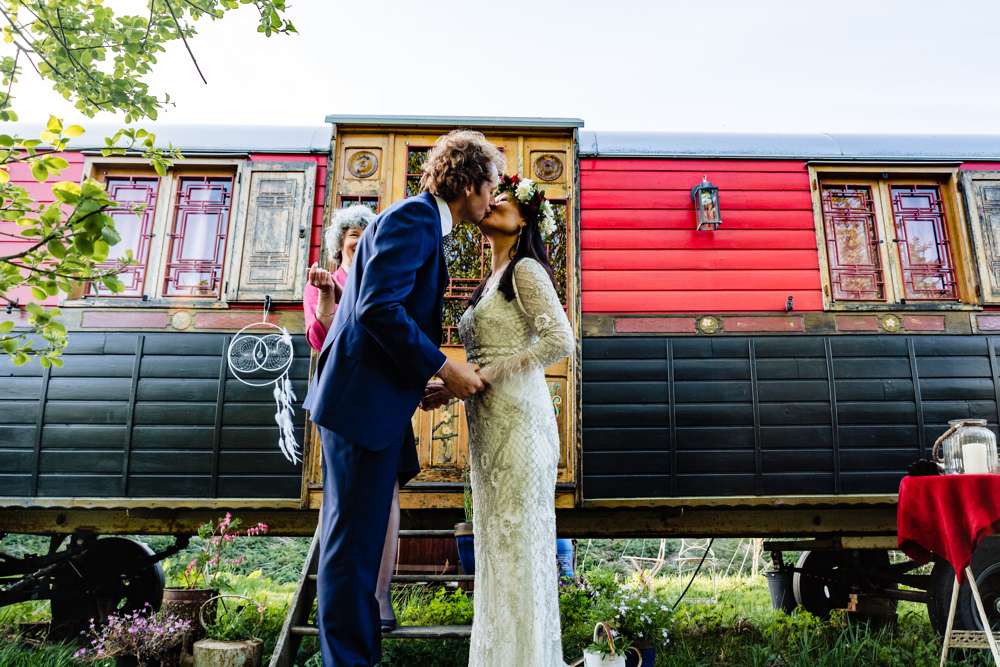 Their ceremony spot was decided just an hour before it took place, with the falconer having to decide where was best. Why a falconer, you may ask? Well, Belinda and Peter had a snowy owl deliver their rings as they love Harry Potter!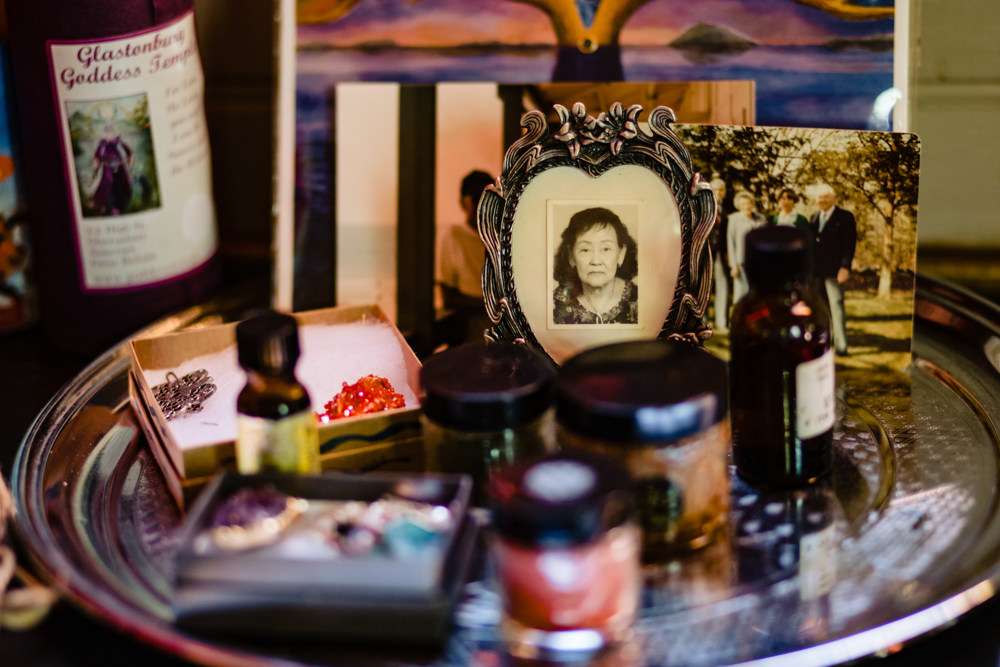 "The evening ceremony was outdoors and officially began with bagpipes. Alba, the white barn owl, flew our rings in the middle of the ceremony, and we closed with an oathing stone and Scottish quaich ceremony. We paired it down to just the essentials from a 70-page-document from our officiant with all the different options in, and kept it simple with two poems and our vows."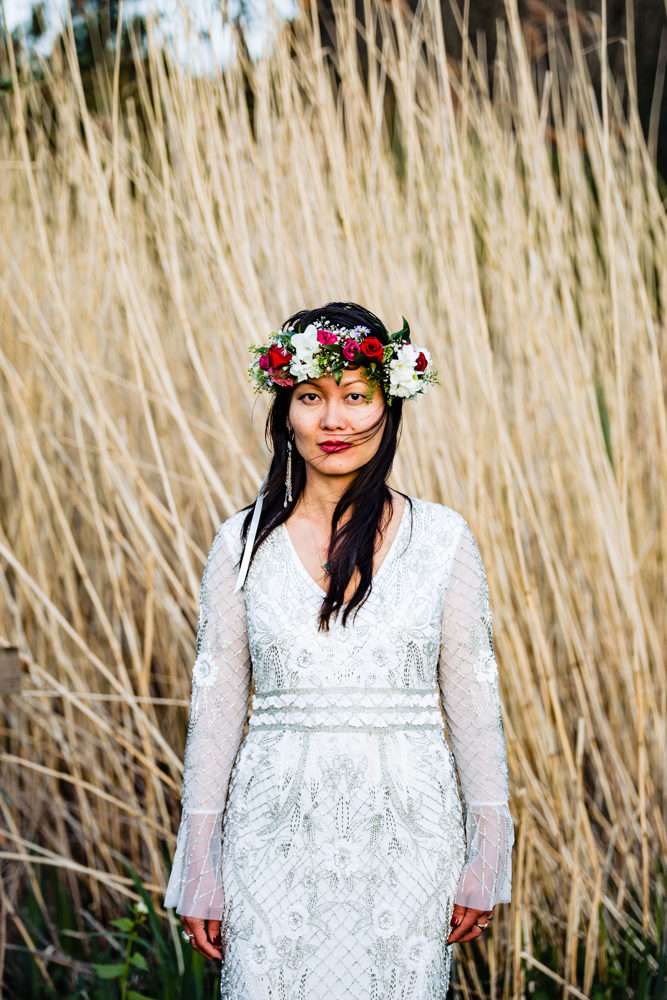 The twilight package also included champagne, an outdoor fire and sweets, and Belinda and Peter celebrated the rest of the evening with Indian takeaway and cupcakes. A pretty perfect wedding night in, if you ask us!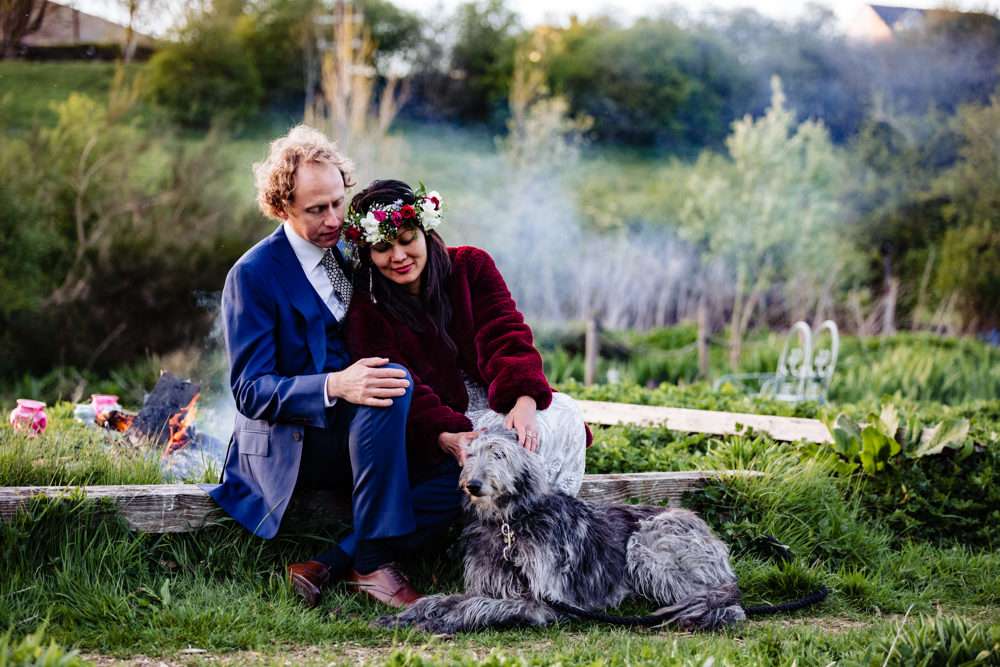 Thinking of eloping? Belinda and Peter have the following advice: "Pay attention to deadlines and paperwork when eloping overseas, especially with less than three months to prepare! On the practical side, use your strengths to divide up the planning and preparation roles. I am a good travel itinerary planner. My husband is good at paperwork and keeping track of details!"