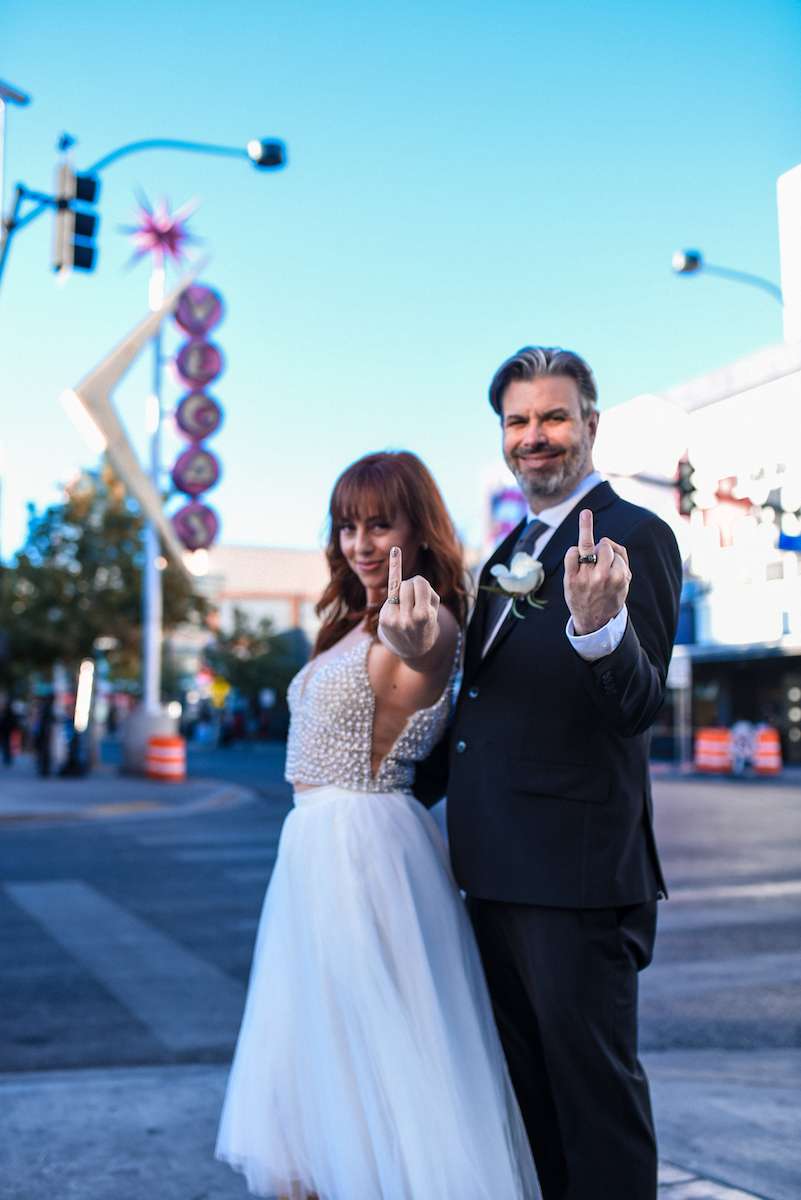 If you're not aiming for a day full of fun when you plan a Las Vegas elopement, you're not doing it right! Jeff and Nikki put the emphasis firmly on having a good time, tossing convention aside and customising every part of their day to celebrate their quirky passions. With Elvis officiating at the Graceland Chapel ceremony, the couple crafted a wedding day that was fun, low maintenance and completely on-brand for them!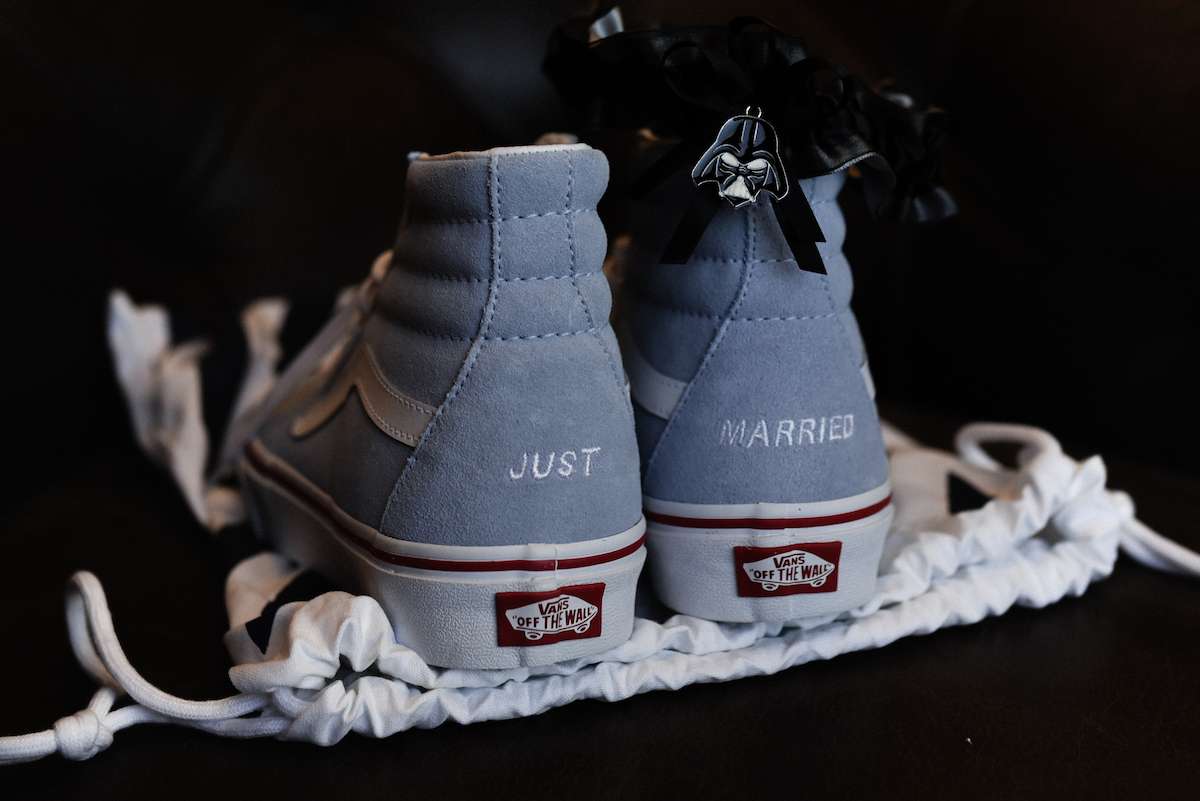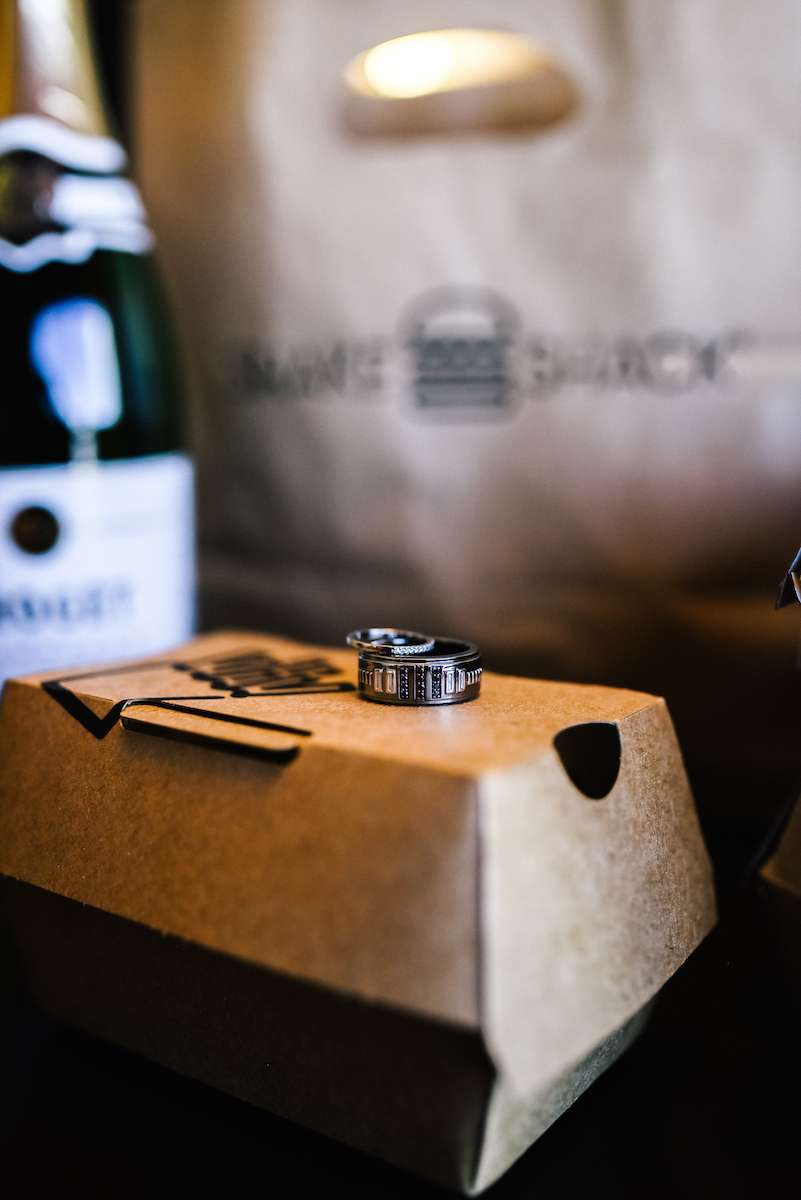 Jeff and Nikki managed to keep the whole thing secret from friends and family back home, which sounded fun at first, however Nikki explained, "At first, an elopement sounded ideal: to whisk ourselves away from our everyday lives and have a fun weekend getaway, returning to shock our family and friends with our surprise wedding. However, as the time got closer, I started feeling guilty for hiding such an exciting event from my close circle because I was so thrilled, it was hard to contain my excitement." But a secret elopement gives a certain feeling of freedom, as she added, "We loved not having to worry about traditional expectations or coordinate for anyone other than ourselves and our two witnesses."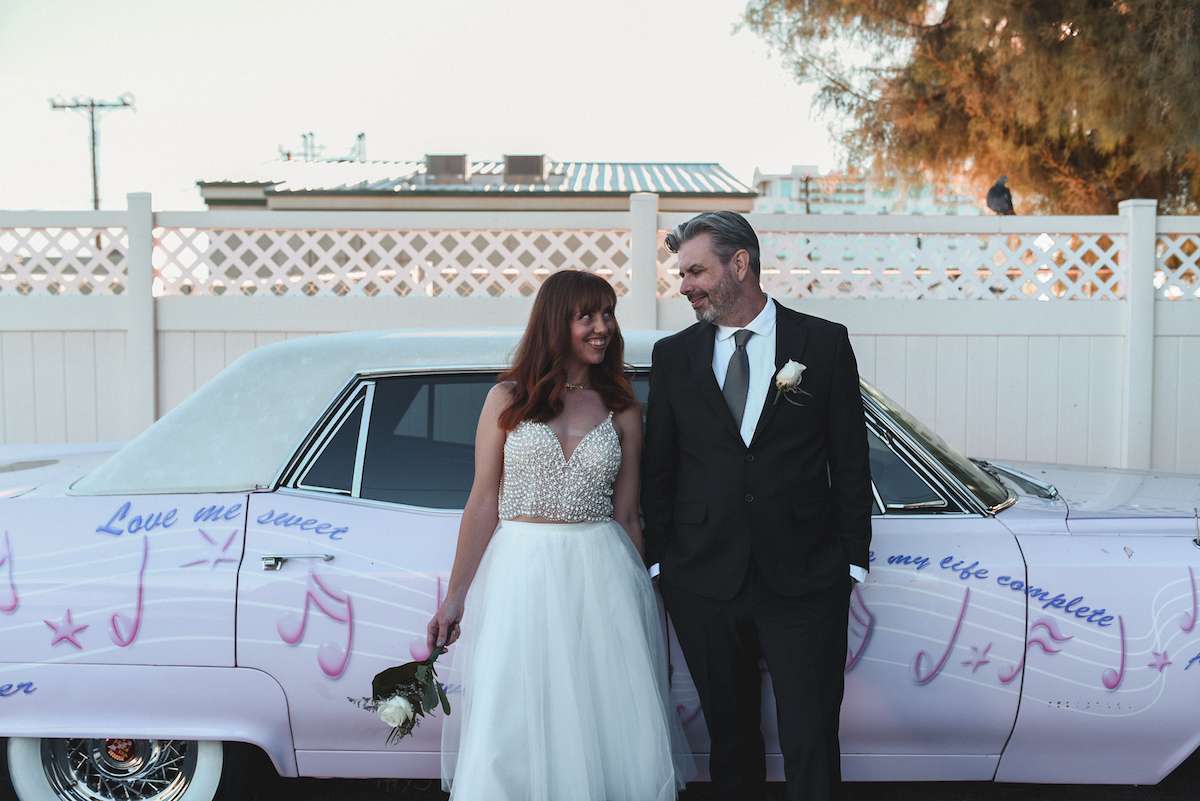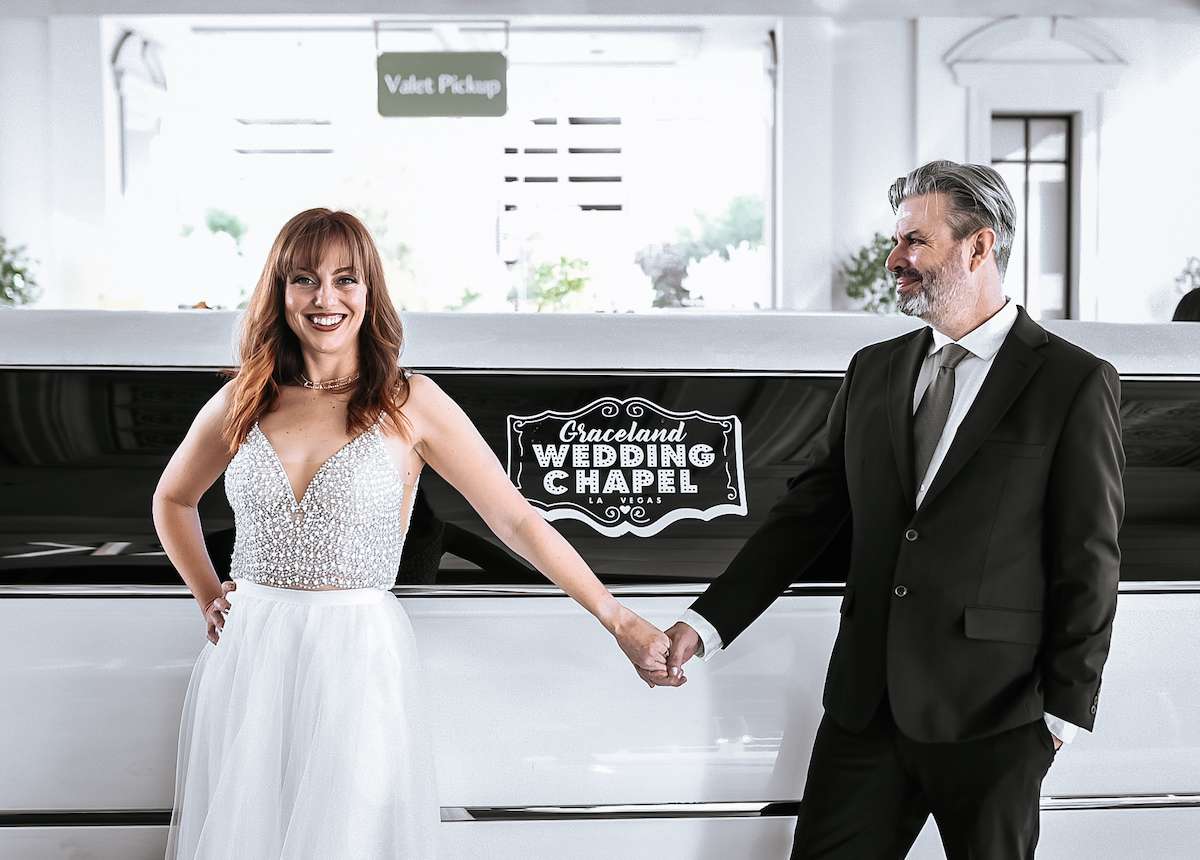 There were tears all round from the moment Elvis appeared to serenade Nikki down the aisle to Can't Help Falling in Love With You. Leading the couple through their vows (with a fair amount of hip gyrating), they ended the ceremony with a group singalong to Viva Las Vegas. Not wanting to be outdone by Elvis's bejewelled outfit, Nikki struggled to find her dream gown, until she stumbled across the pieces from David's Bridal that had the perfect feel for the day. With a nod to Jeff's obsession for Star Wars, she even hid an appropriately themed garter from Etsy under the gorgeous skirt. Elvis aviators for all completed their kitsch Vegas look.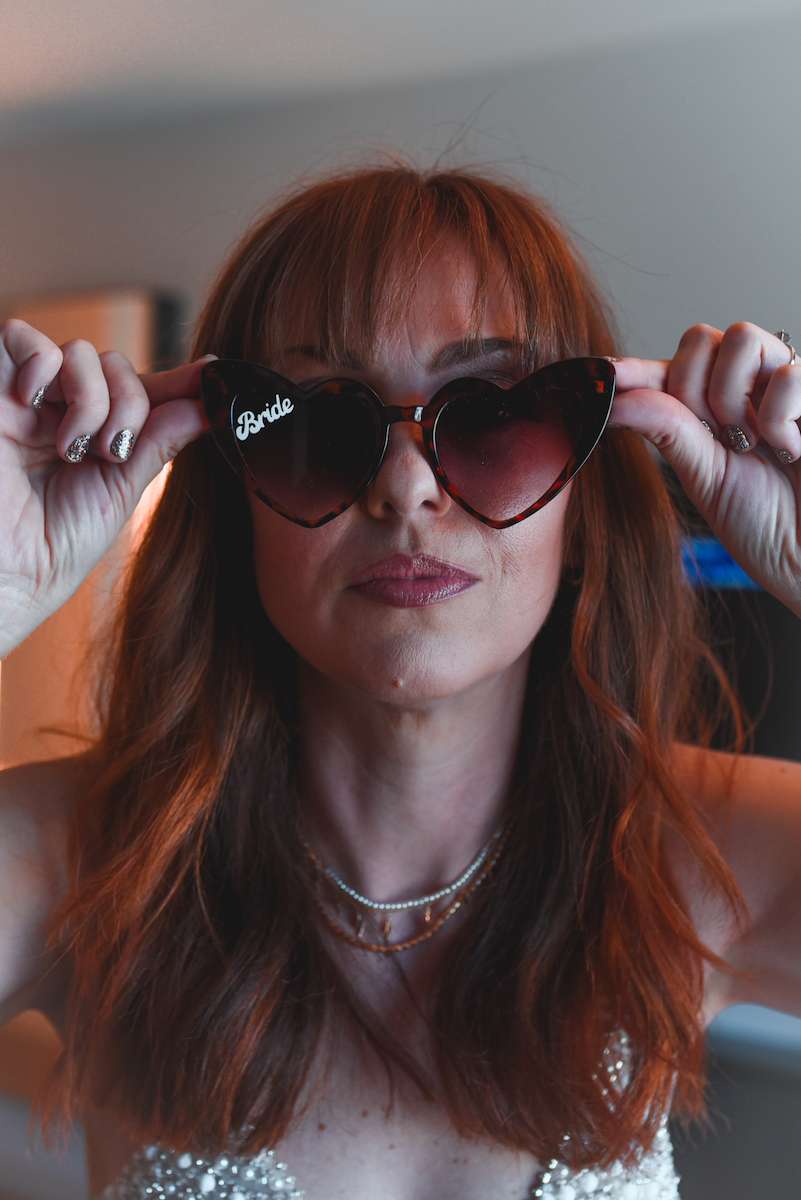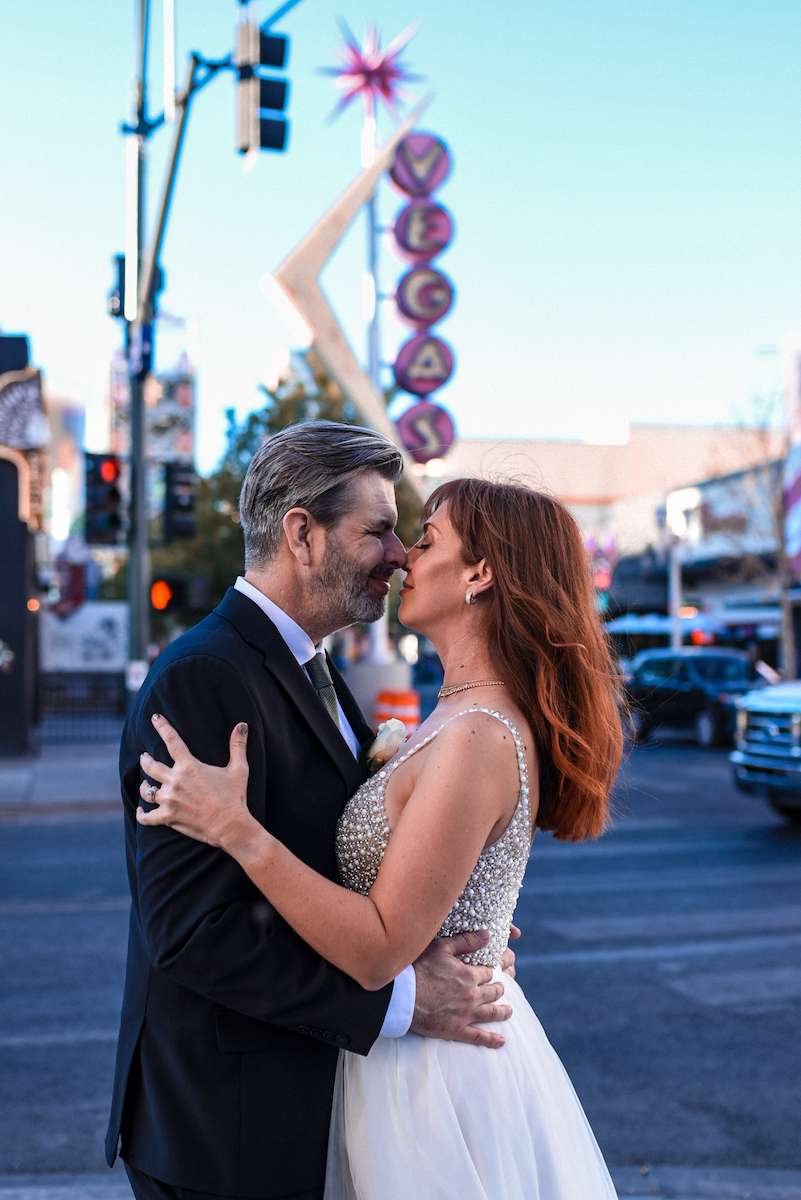 Jeff and Nikki wanted to focus on their life-long marriage, rather than the traditions of a wedding day, so were keen to keep things relaxed; burgers and fries, a quick change into comfortable post ceremony shoes, hanging out with friends, taking loads of fun photos and a fancy steak dinner to cap it off. As it wasn't a first wedding for either of them, they understood what mattered to them, and what was less important. Nikki told us, "We got ready in our hotel room eating cheeseburgers, met Elvis, wandered Downtown Las Vegas while getting congratulated by passers-by with varying levels of sobriety, had an amazing steak dinner, enjoyed swanky bespoke cocktails and rallied with friends before calling it a night – it was the perfect day!"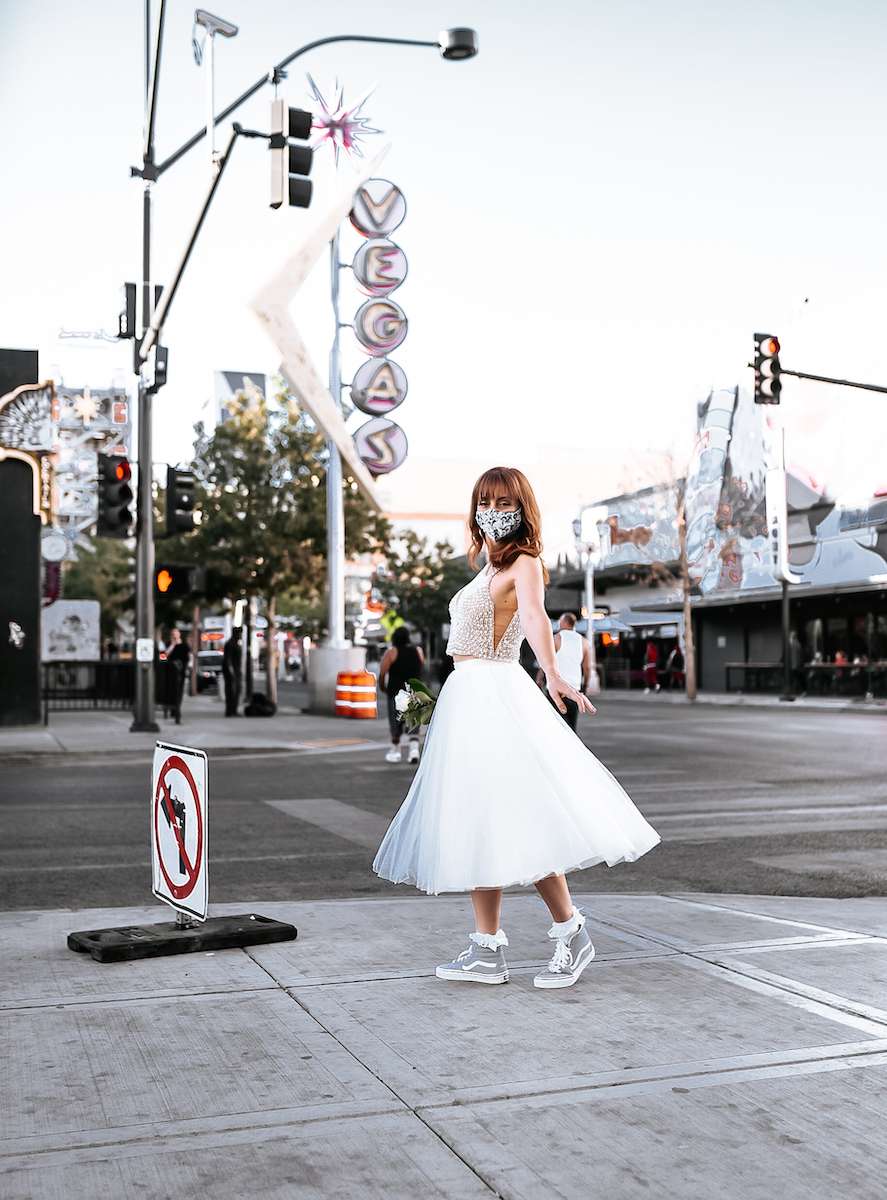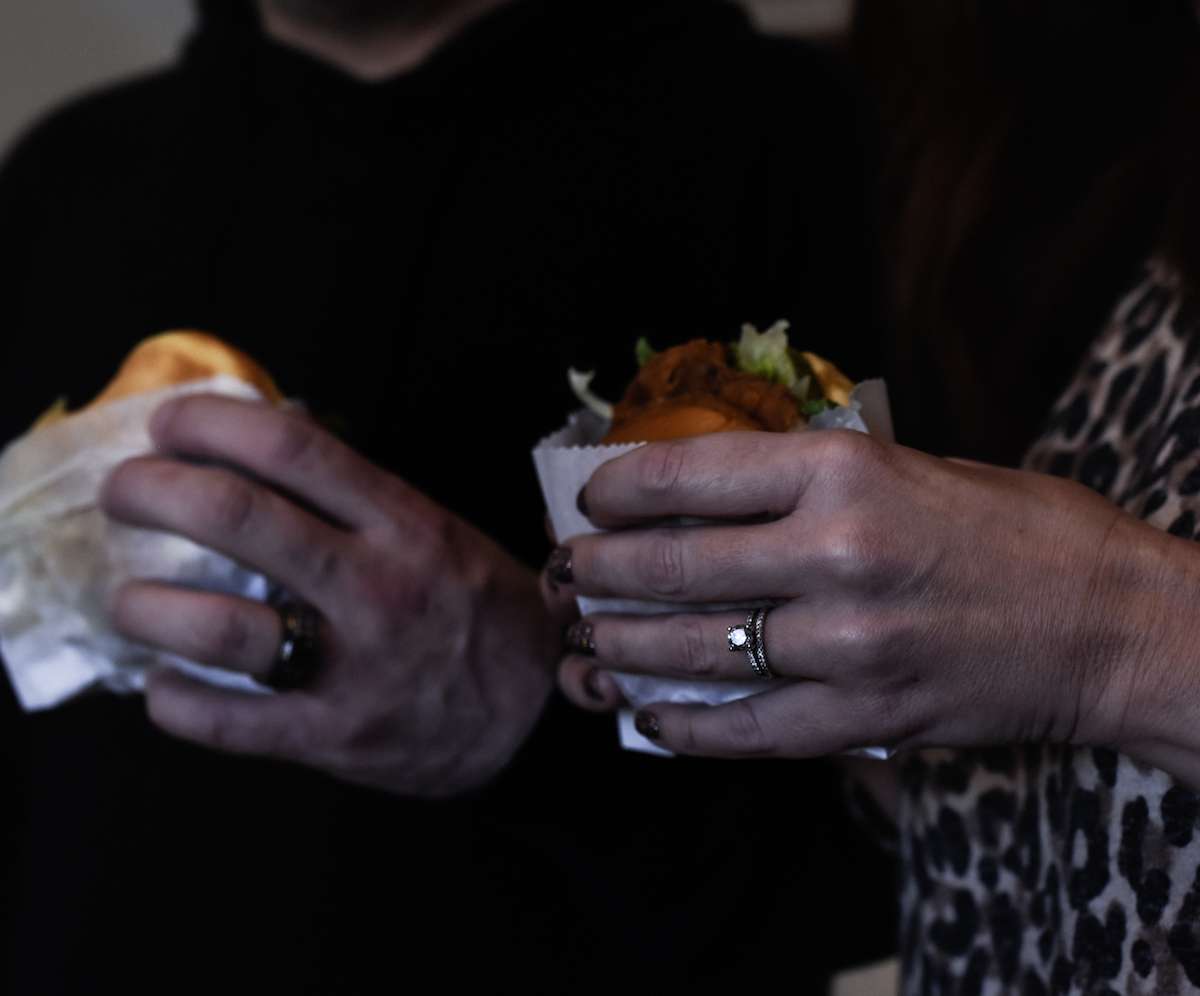 With free and abundant Vegas street performers providing the entertainment, Elvis officiating and the Vegas strip as a backdrop, Jeff and Nikki made significant savings on their day. With a budget of only $2000, their biggest expense was their hotel rooms. Nikki told us, "We only shared the day with two other people, so my best friends doubled as stylists and photographers. Our vendors were also the guests and the bridal party! Their company and support over the weekend was priceless."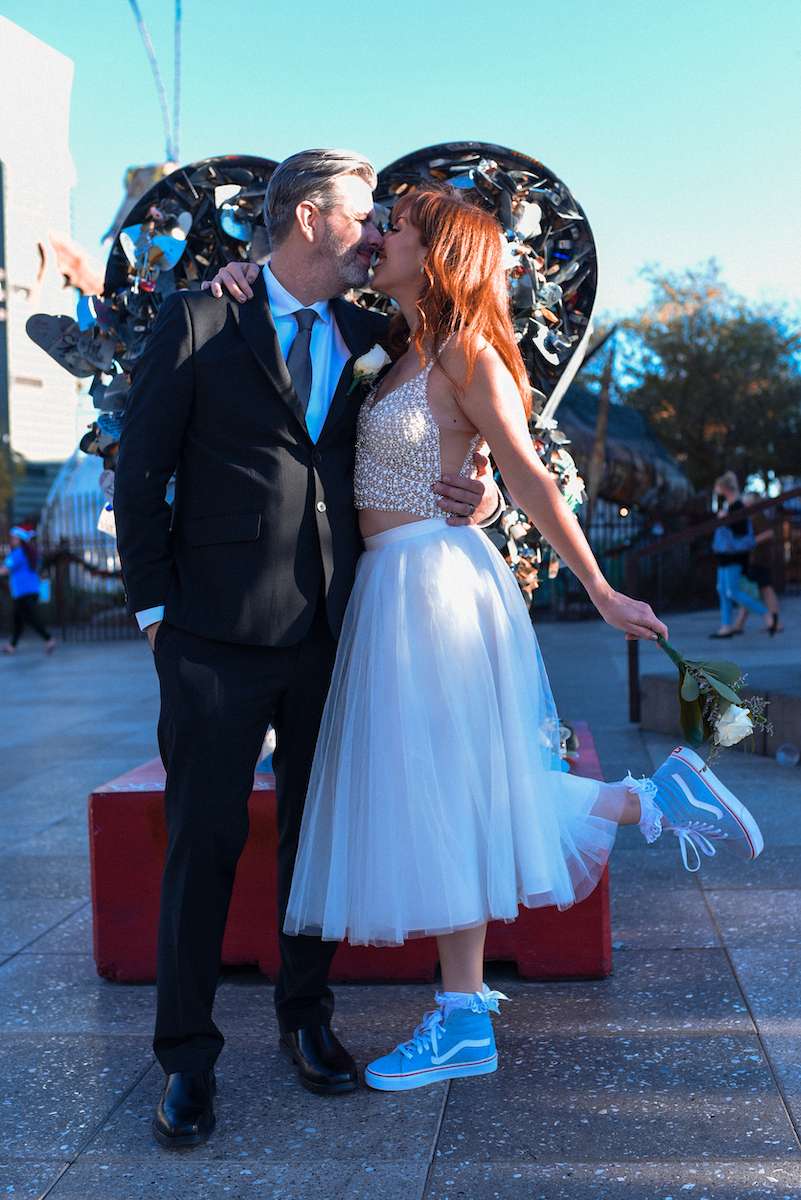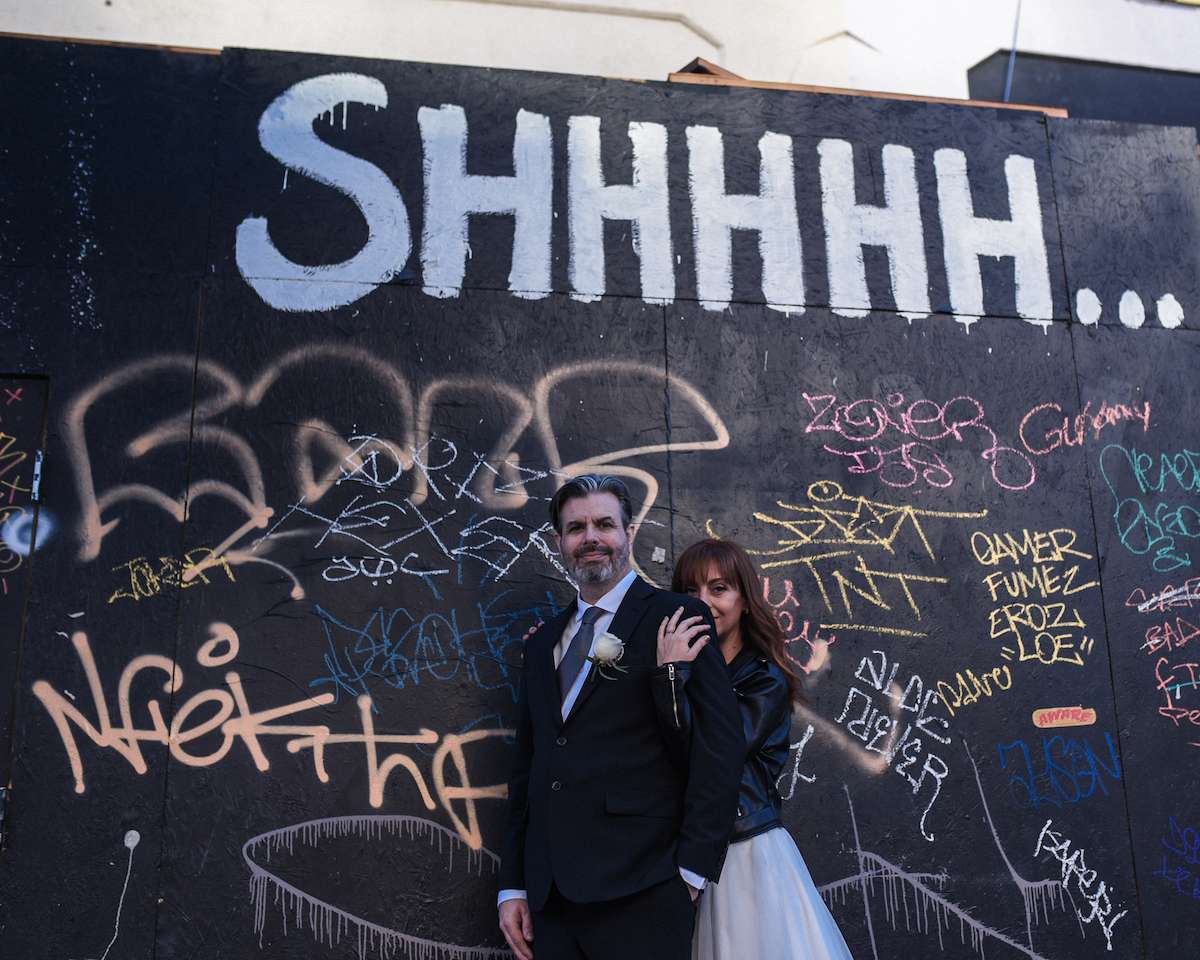 A Vegas elopement doesn't have to be done any certain way. Jeff and Nikki had the perfect day that reflected them, as Nikki told us, "Remember that it's YOUR day YOUR way. Who says you have to follow any sort of checklist? Do what you want to do and chuck the rest out. Make a day that reflects you and your partner and really just focus on highlighting that."