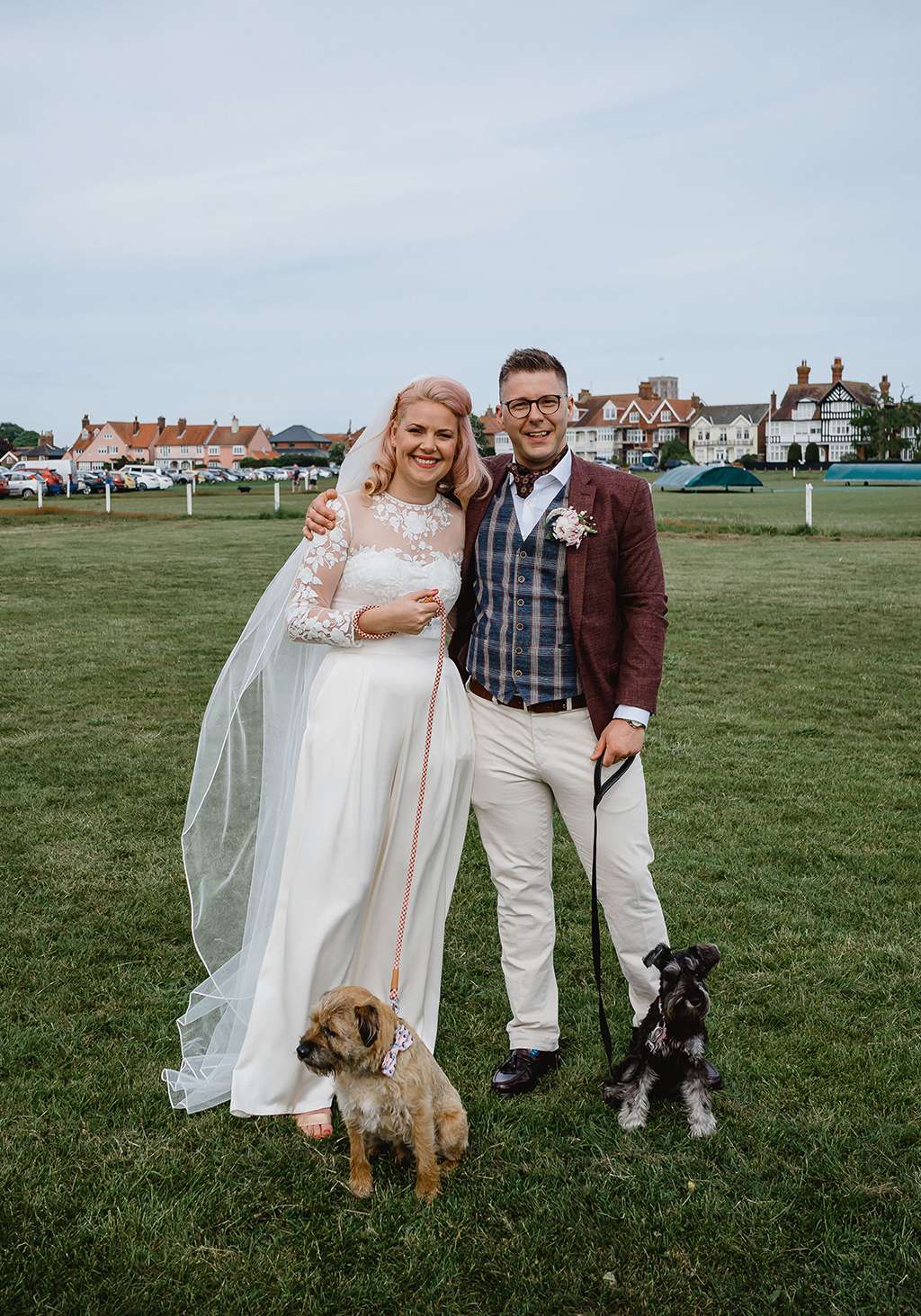 Leighton and Amy love anything related to the 1998 film The Wedding Singer, so used that as a jumping off point for the inpso for their day! Their reaction, after they got engaged and kept being asked what their colour scheme and wedding theme were, was that they aren't matchy-matchy people and wanted to tap into all things quirky and do things their own way.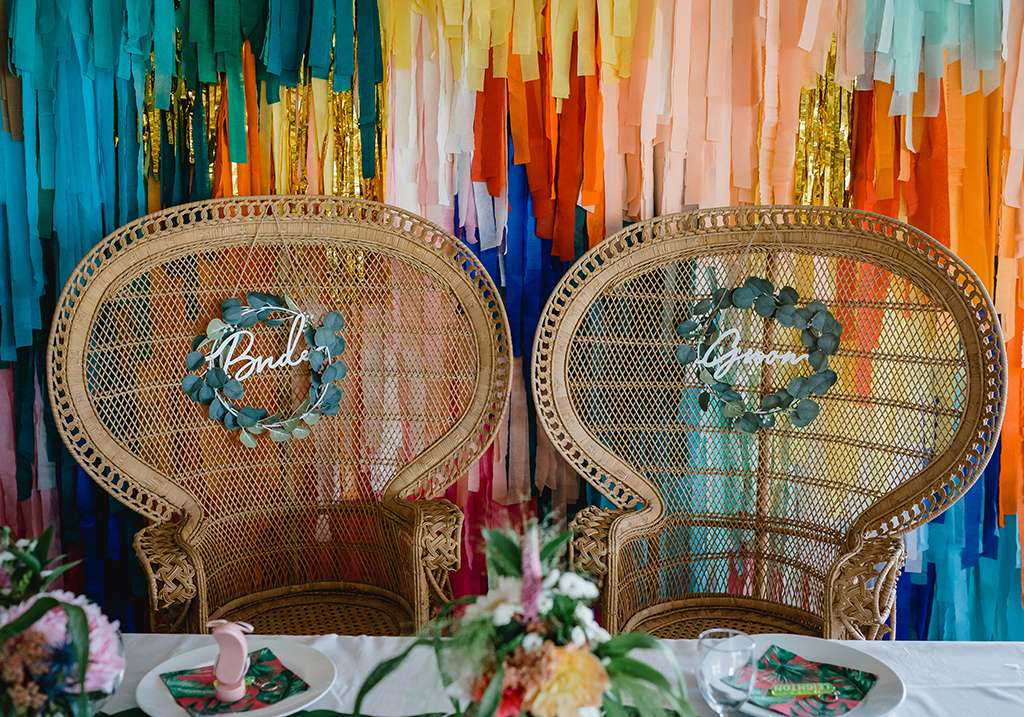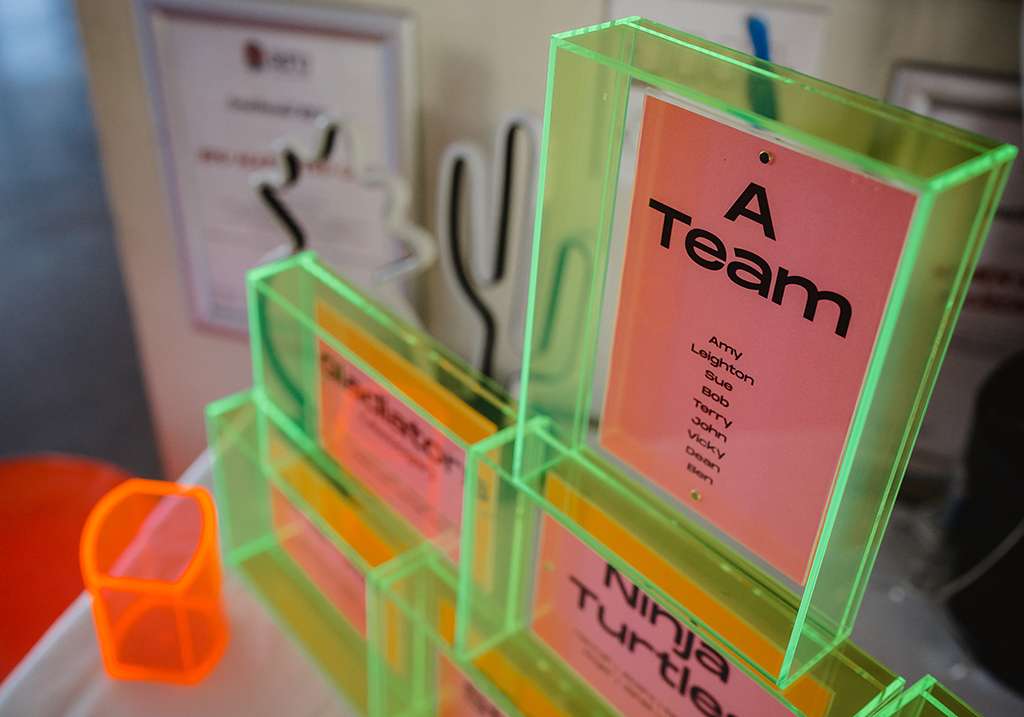 Held in Southwold in June 2019, the bridal party began their wedding day with a dip in the Suffolk sea – a far cry from the normal champagne breakfast affair! The day continued with more quirks; their ceremony was on stage in a cinema, they hired a bouncy castle and sumo suits for a post-wedding duel and they lost traditional, fancy wedding transport in favour of walking through the town from the ceremony to reception venue, causing quite the stir with the locals as they went!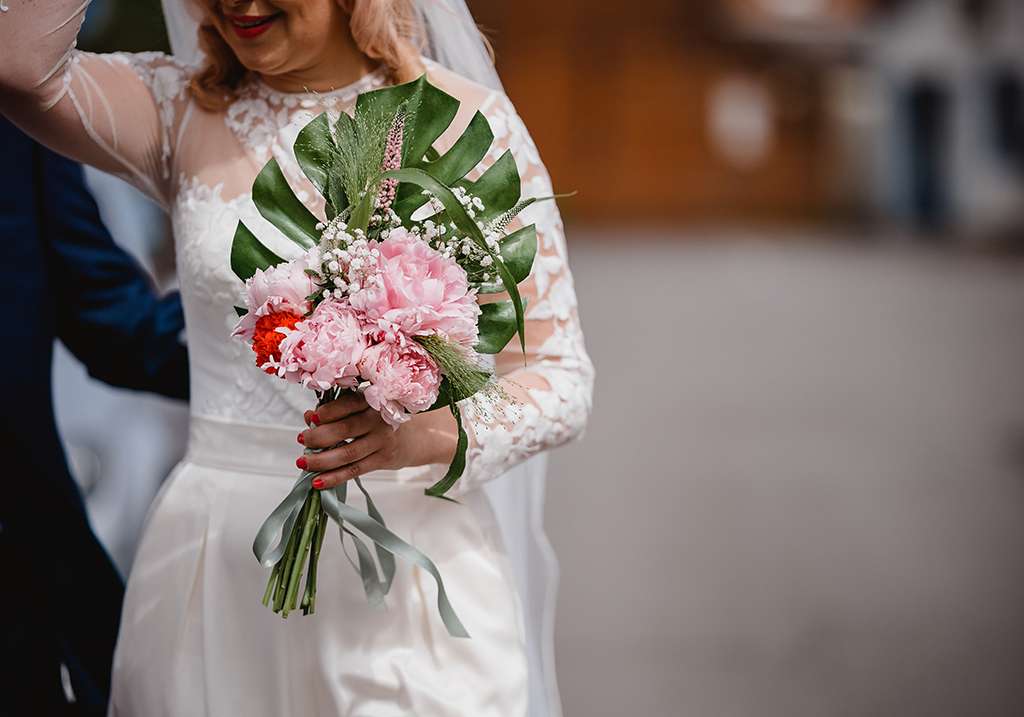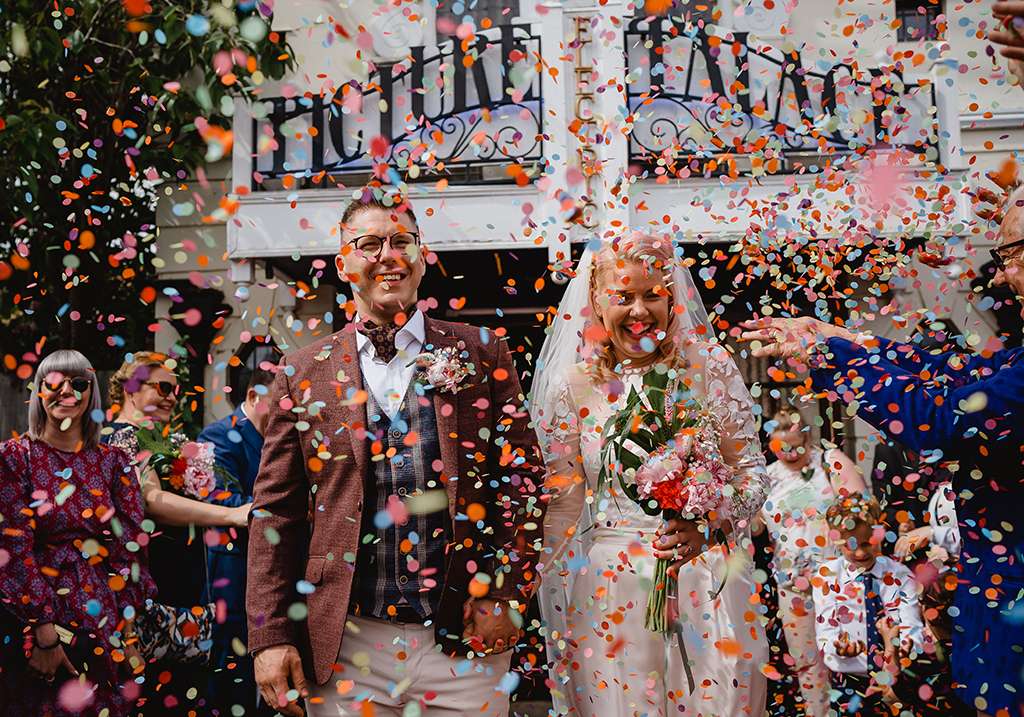 They continued the '80s theme with their decor; starting with '80s 'thrones' (aka peacock chairs) as well as tinsel walls, crepe paper backdrops and flower vases made of real pineapples. Each table had a vintage '80s toys on a wire which signposted where everyone should sit and they drank from Club Tropicana cocktail glasses. Amy wore trousers, had a custom painted leather jacket and wire flashing platform trainers with neon lights in the soles for the evening. Their entertainment was provided by an acoustic 80s cover band.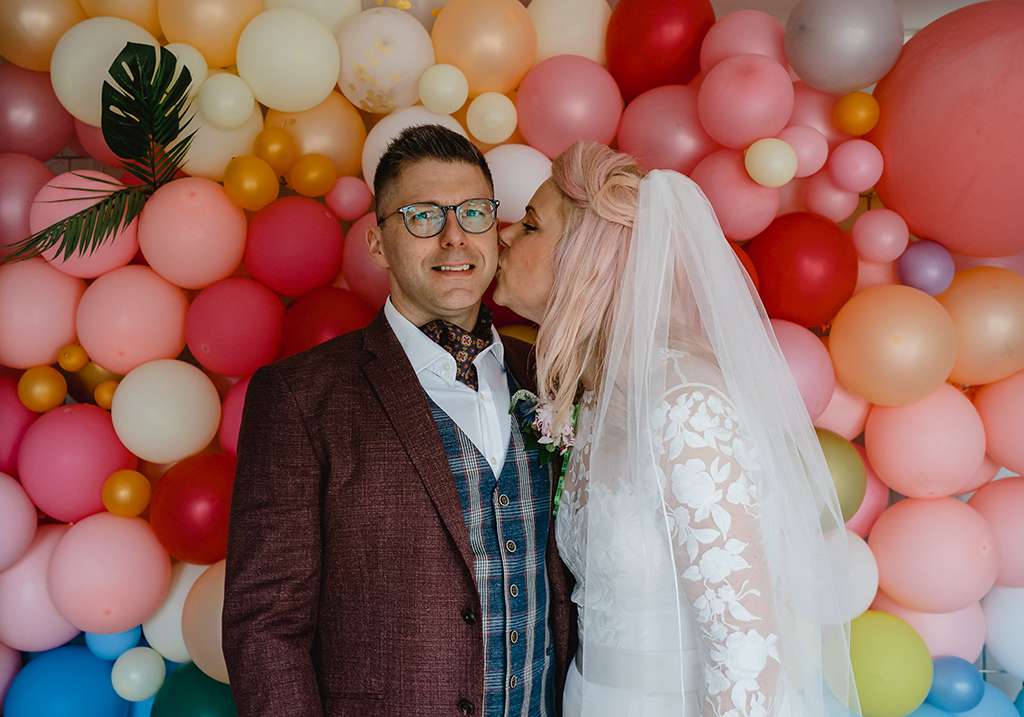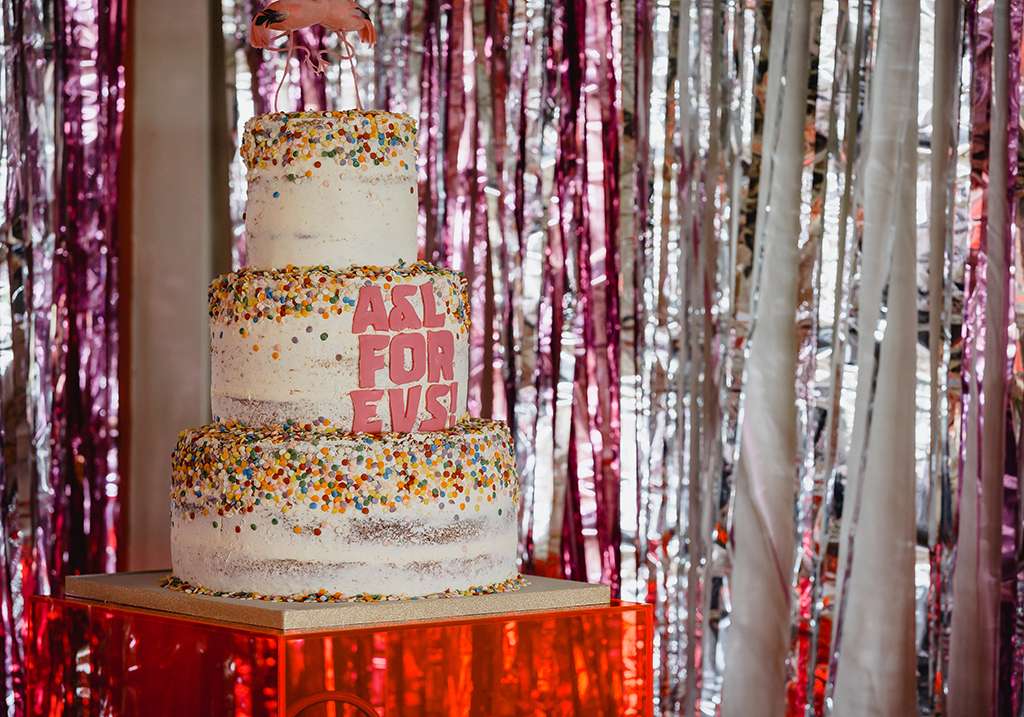 With a £12,000 budget the couple embarked on a lot of DIY to make their day come to life – as Amy is a designer, she obsesses over the tiny details, so they all had to be just-so! They made a doughnut stand from leg board, wooden dowels and cut acrylic. They used sheets of florescent glow edge acrylic from eBay and designed bespoke keyrings for each guest that doubled up as place settings and favours.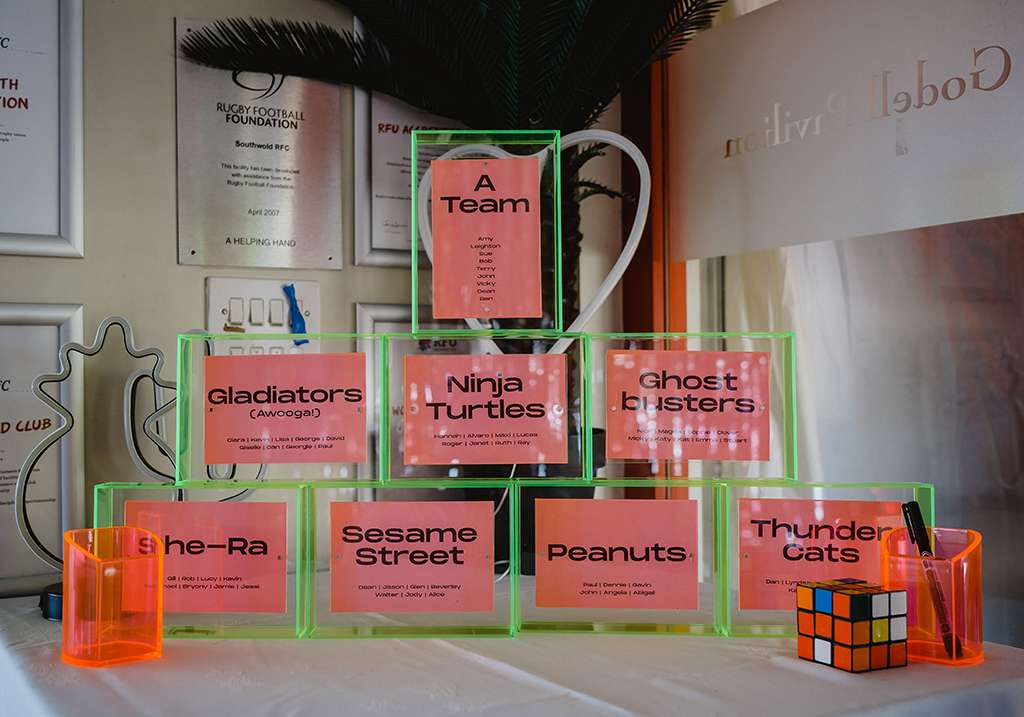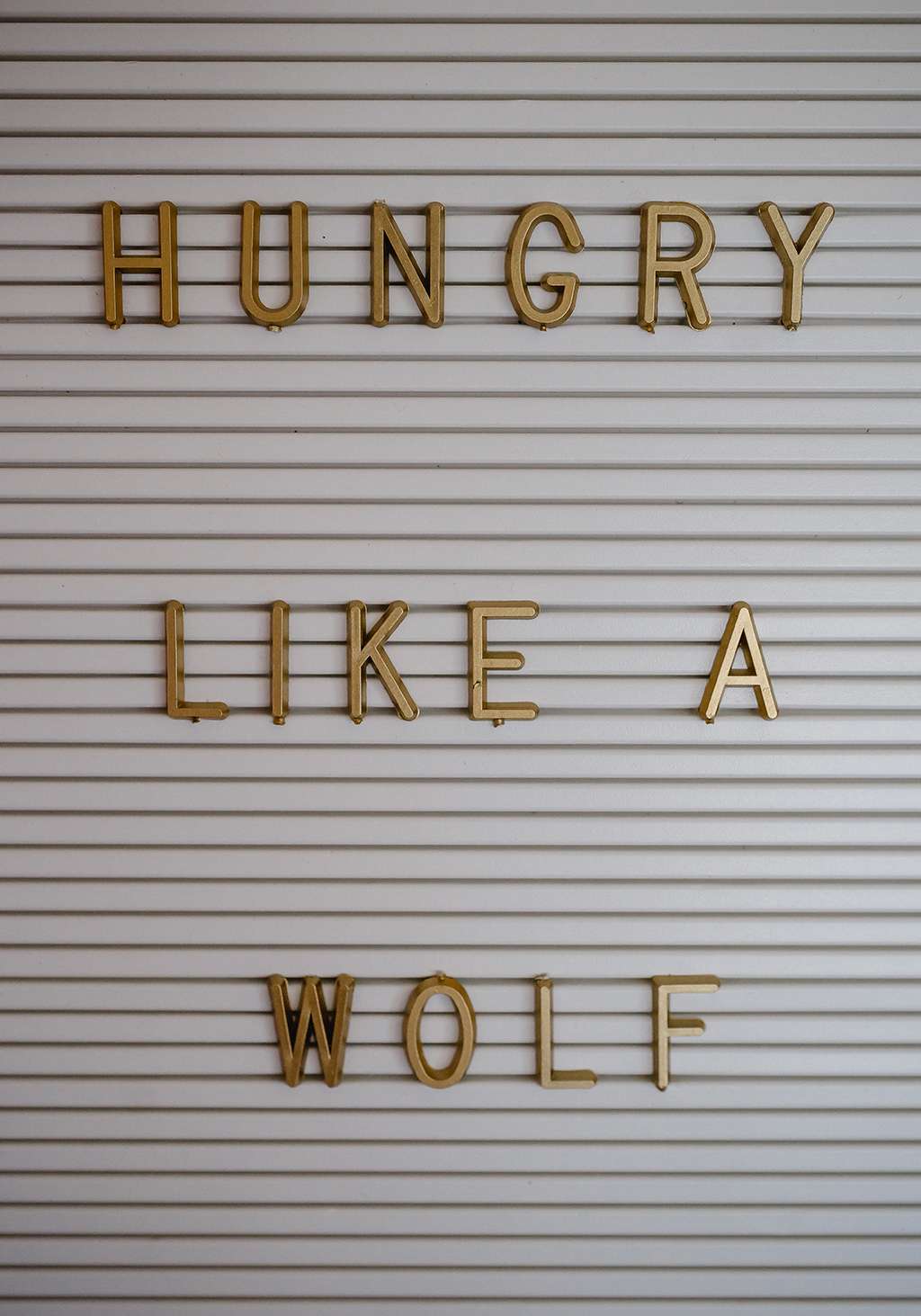 Amy designed posters for outside of the cinema which had a funny photograph of her and Leighton which was photoshopped from the original and iconic image of Kyle and Jason's wedding from Neighbours in 1987. She also made their invitations, typesetting them by hand which took over a month – but saved them a bunch!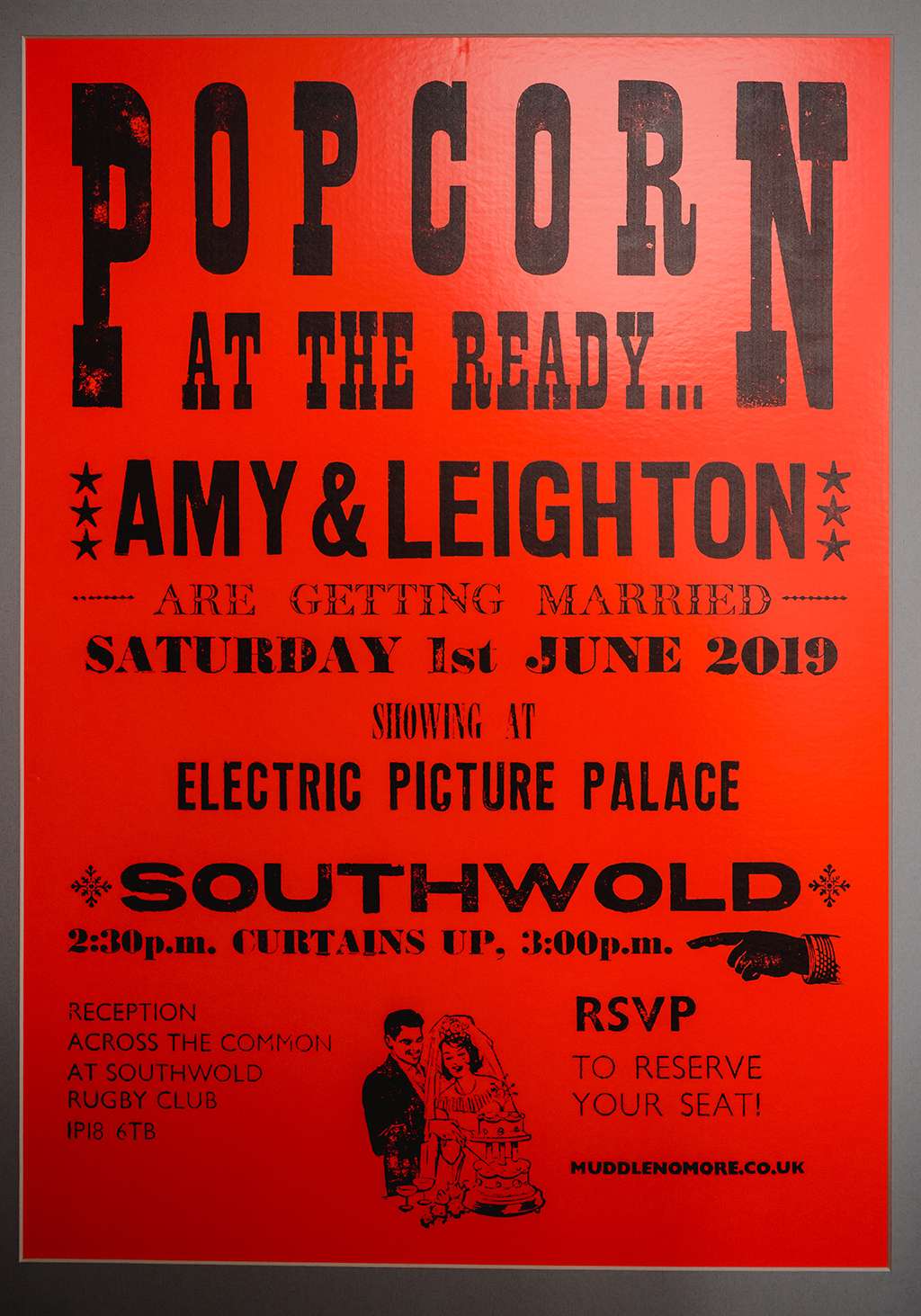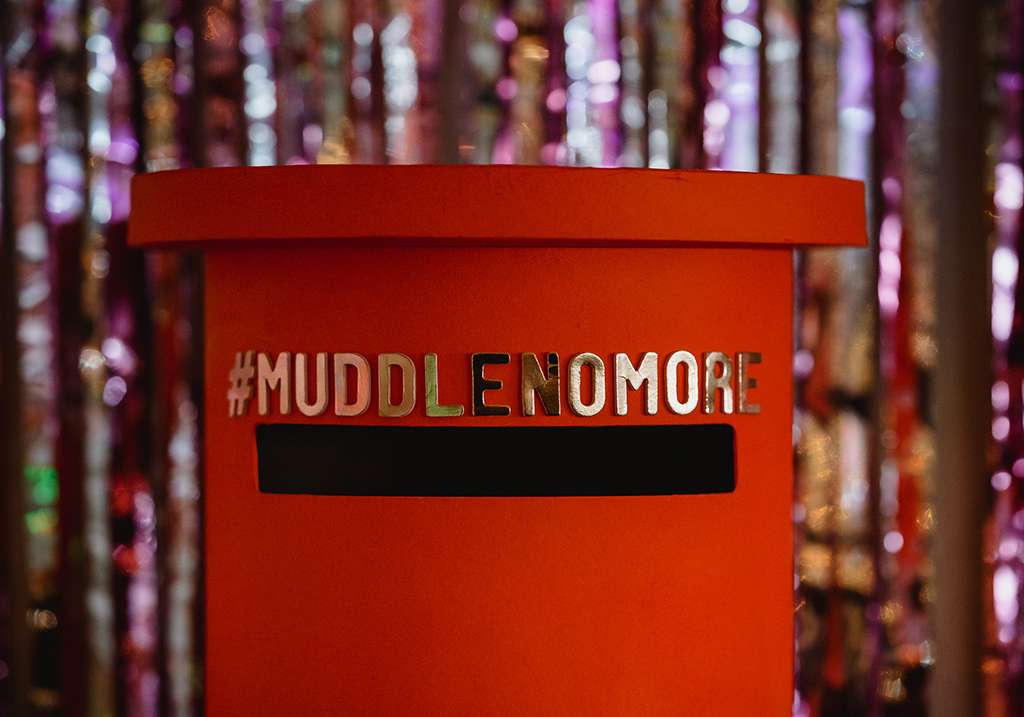 The ceremony, held at the Electric Picture Palace, was intimate with 68 guests in attendance. It was short but to the point, and still had personal touches – their page boy showed the guests to their seats and instead of a traditional wedding reading, Amy wrote a poem about Leighton which was read out by close friends. The second reading was the song lyrics from The Wedding Singer – I Wanna Grow Old With You. They signed their marriage certificate to Oh I Do Like To Be Beside The Seaside, which was fitting not only for their location but because Amy's grandad's great uncle wrote the lyrics! When they left the venue, there was a cascade of colourful confetti and they were greeted by their beloved dogs Alfie and Twiggy who had dressed up for the occasion in a bow tie and custom veil.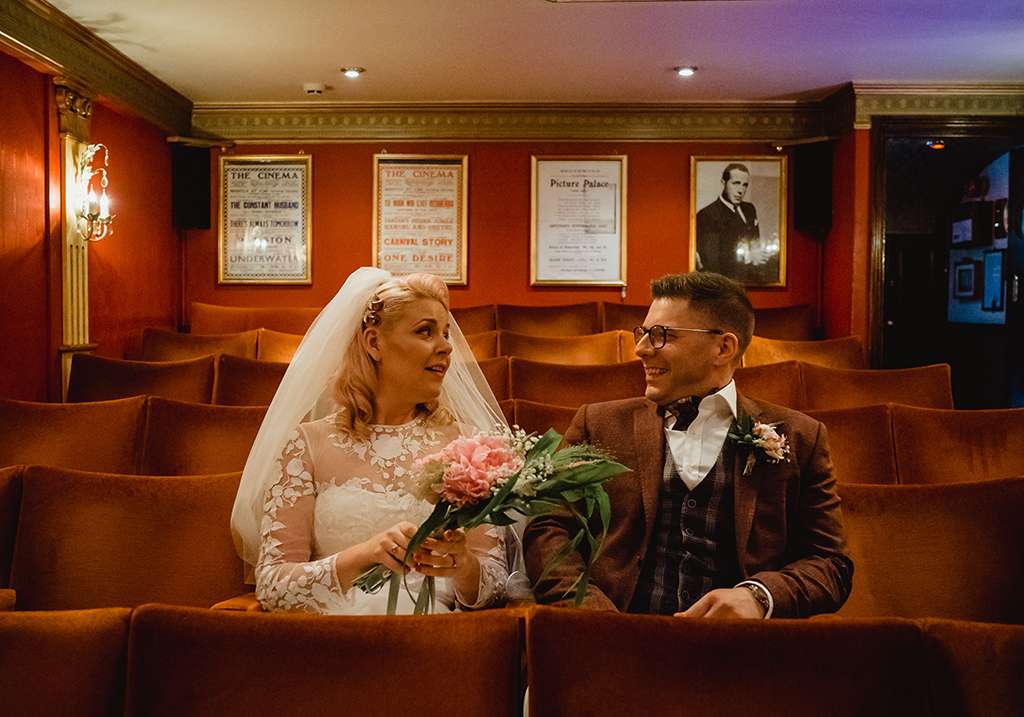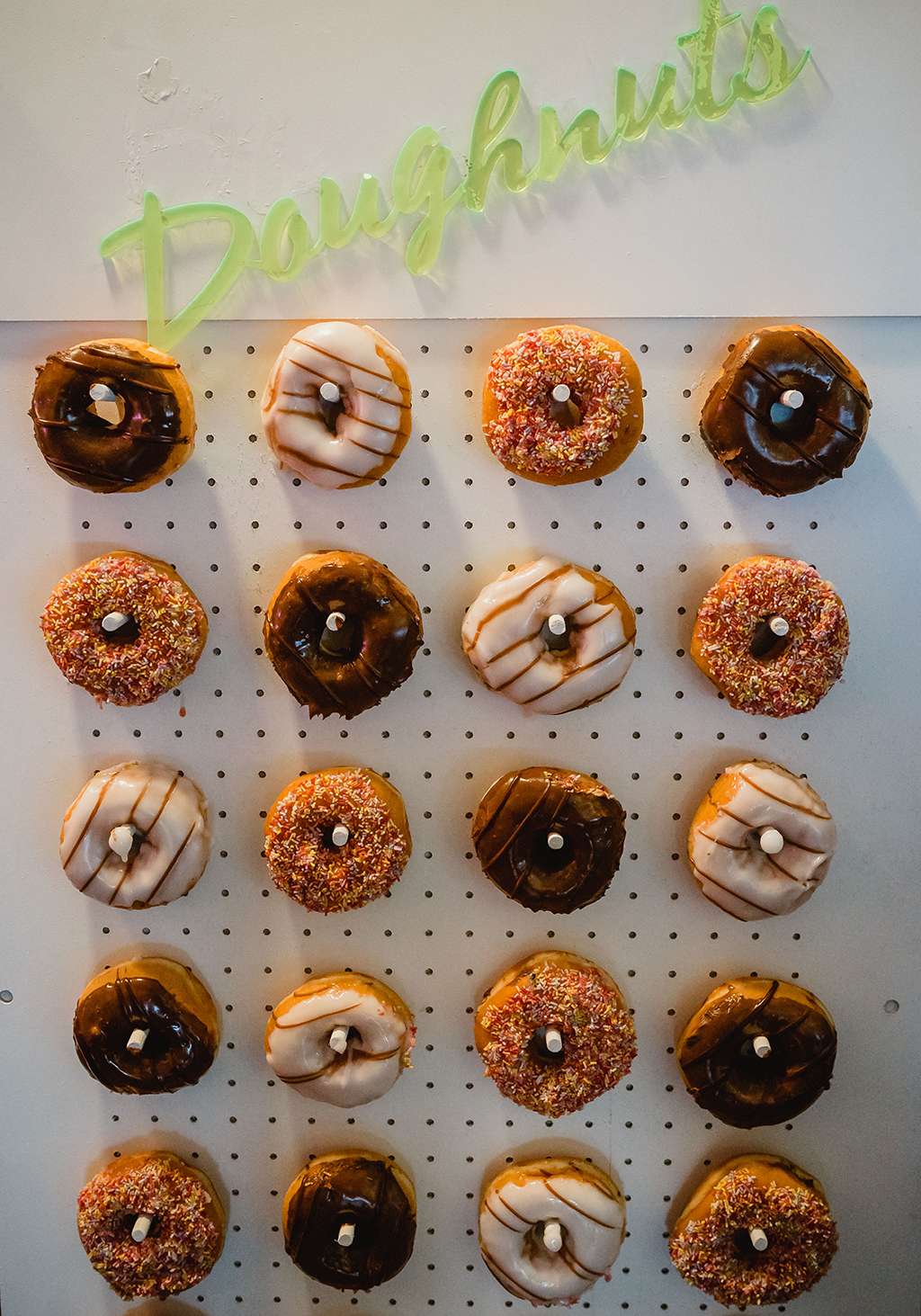 The best thing for Leighton and Amy about planning their day was being able to do things to represent them as a couple – even if it was all-consuming! They wouldn't change a thing though, and advise other brides and grooms to "Enjoy every minute of it, do what you love and don't try to cater to everyone's tastes – there will always be someone you can't impress so why bother trying!"