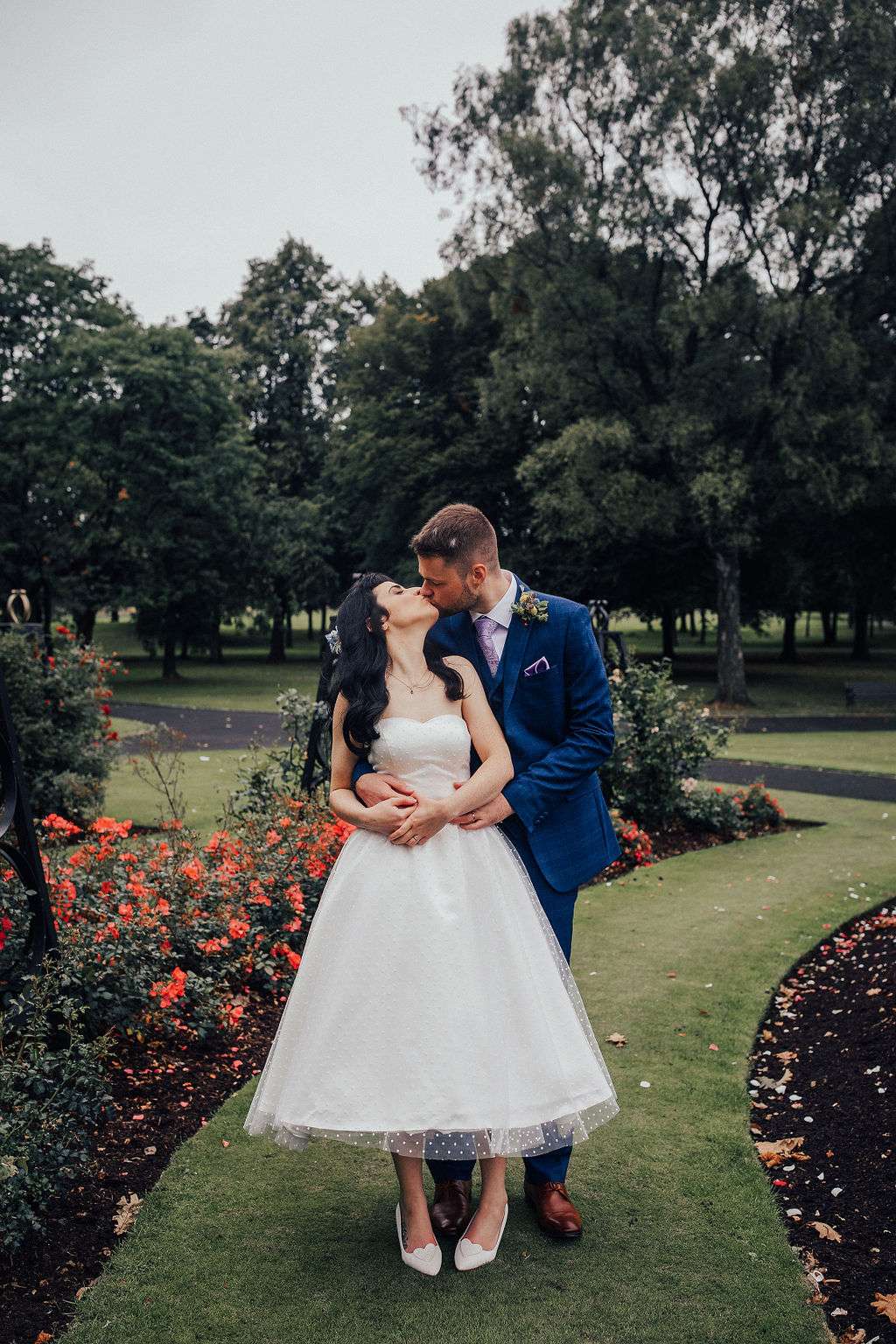 Laura Jane and James wanted to have a fun day out feel to their wedding with a BBQ and lots of music. There was also a strong film theme and they chose some of their favourite movies as table names as well as adding cinema related decor items throughout. "A lot of our early dates were to the cinema and we still spend a lot of time watching films", said Laura Jane.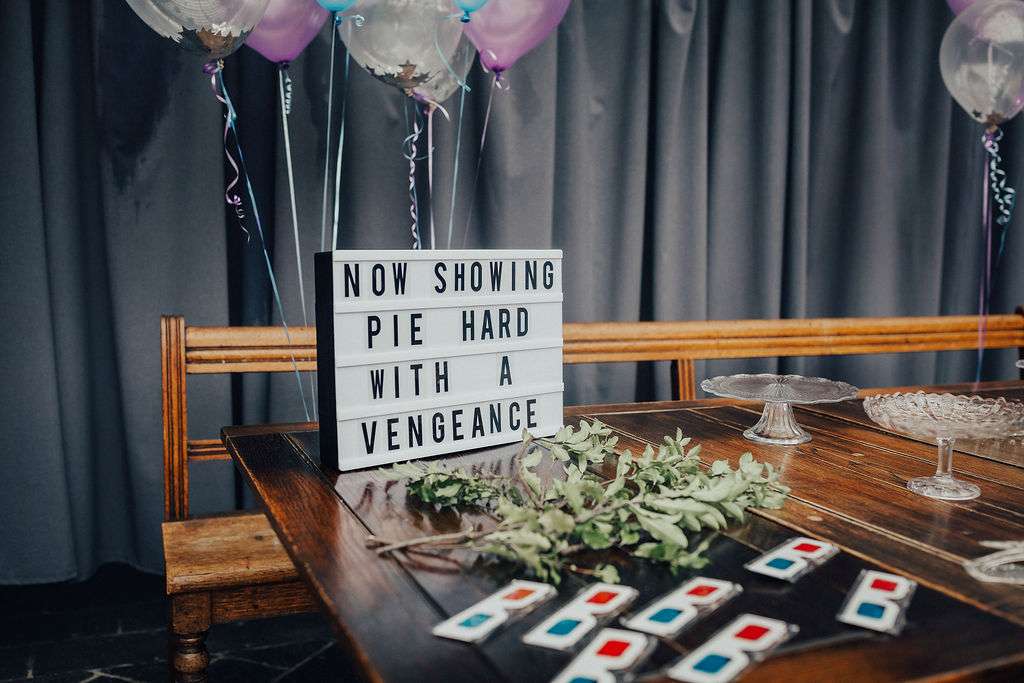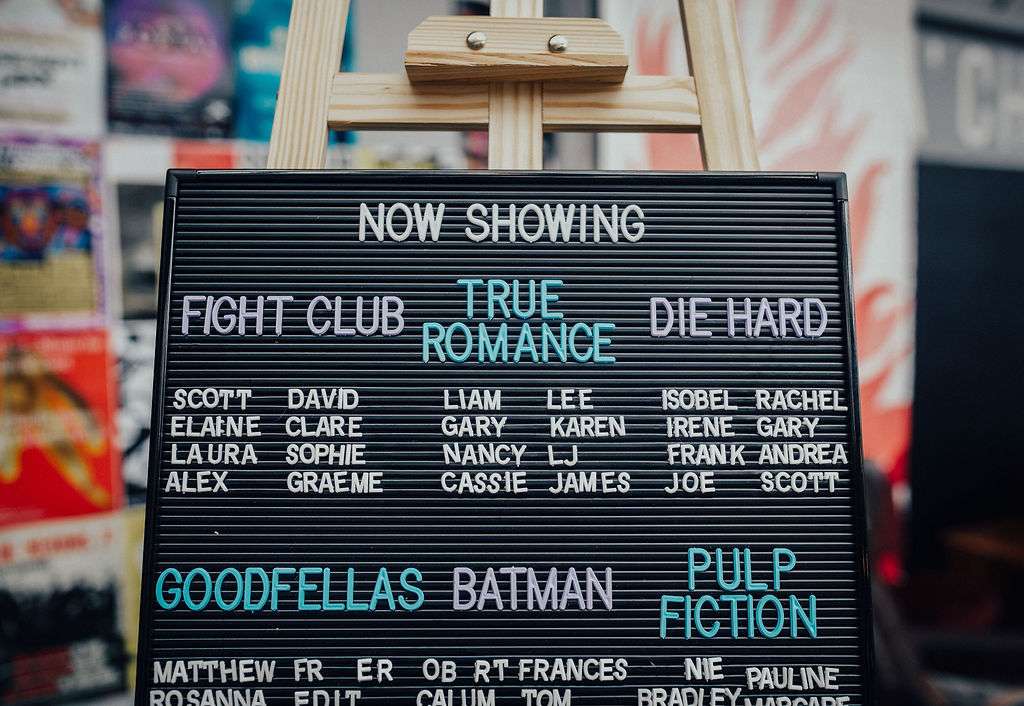 They were married at Barras Art & Design in Glasgow. "A lot of our inspiration came from the venue too. The team were so accommodating and amazing with our weird requests, the rest of the wedding just fell into place. The venue is a courtyard with lots of natural light and plants. It helped us decide we wanted a flower arch for the ceremony and decided to give everyone a little cacti or succulent as a favour. They also have a popcorn machine which helped with the movie theme."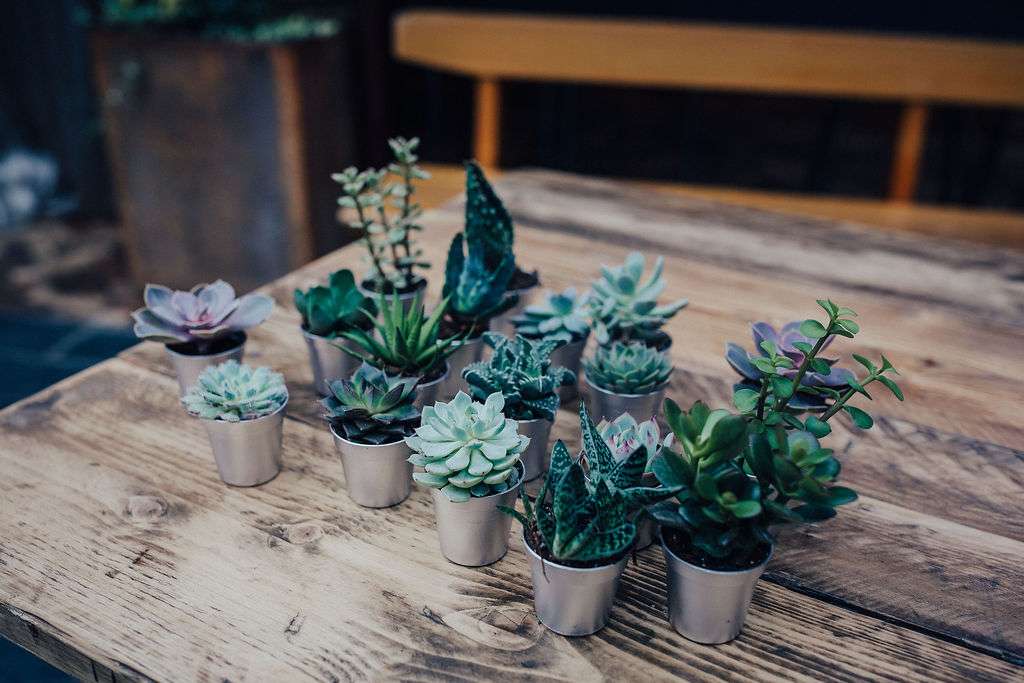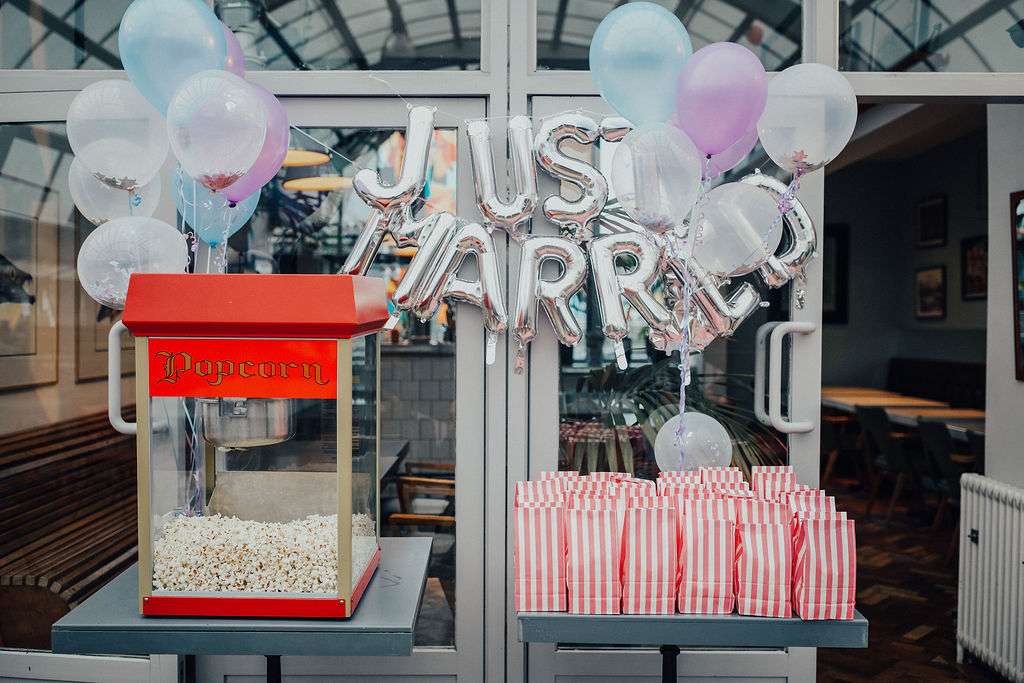 For decorations they had loads of balloons, fairy lights and bunting which all came from eBay along with the cake decorations. The garlands, 3D glasses, and other various props were also sources online (Etsy and Amazon mostly) and the cacti and flower arch was made by their florist.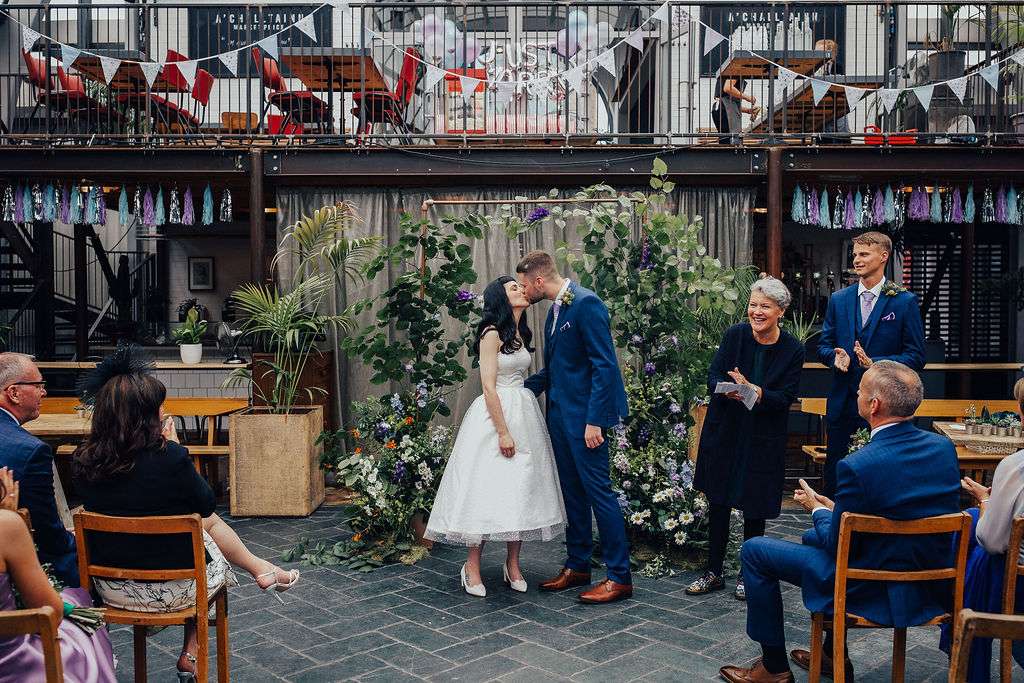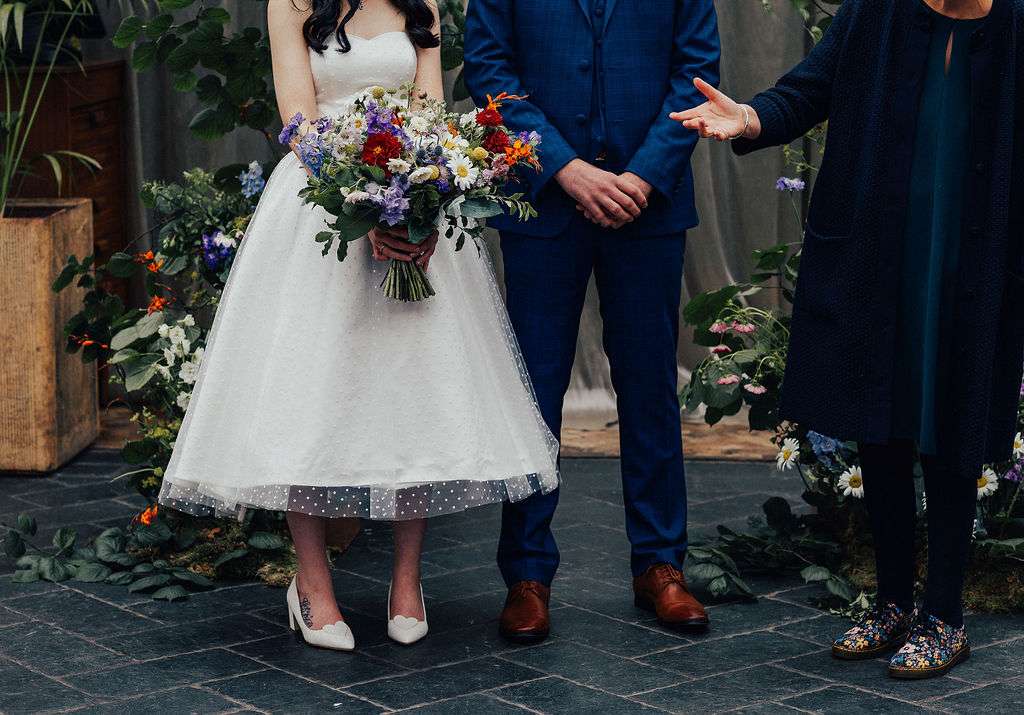 The ceremony itself was held in the same space as the reception (the venue staff turned the room around while they were doing their photos). "James walked down the aisle with his Mum Karen to Waterloo Sunset by The Kinks", Laura Jane continued. "I was hiding at a door at the other end. My bridesmaids and I walked down the aisle to Be My Baby by the Ronettes because I wanted a Goodfellas reference. We had a reading from The Amber Spyglass read by one of my bridesmaids and the poem So Much Happiness by one of James's groomsmen. We finished the ceremony with a handfasting and walked back down the aisle to Raspberry Beret."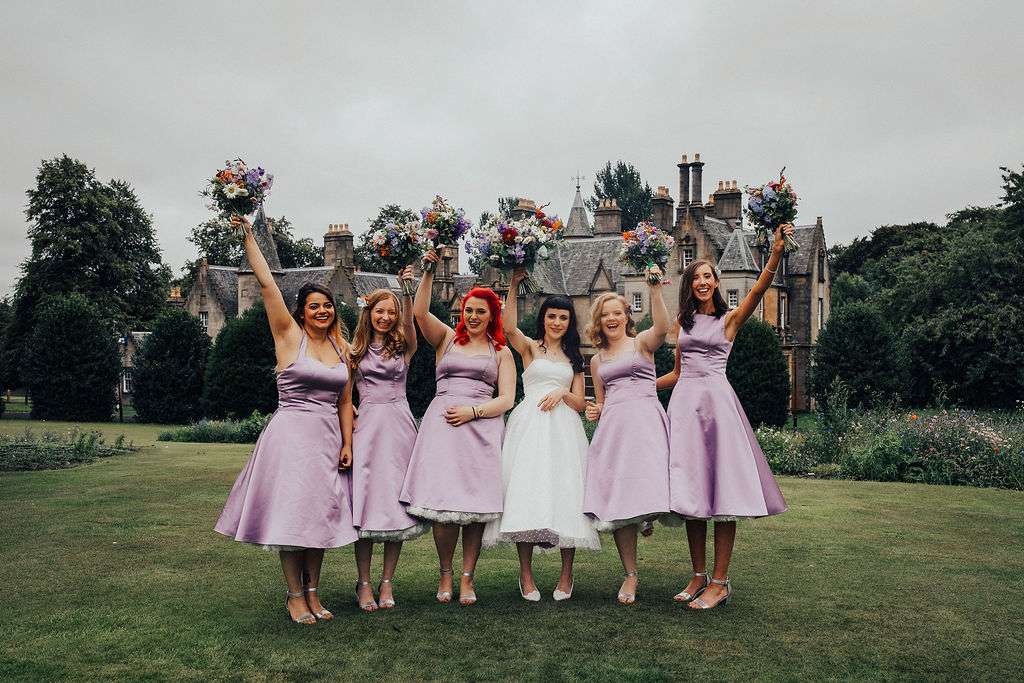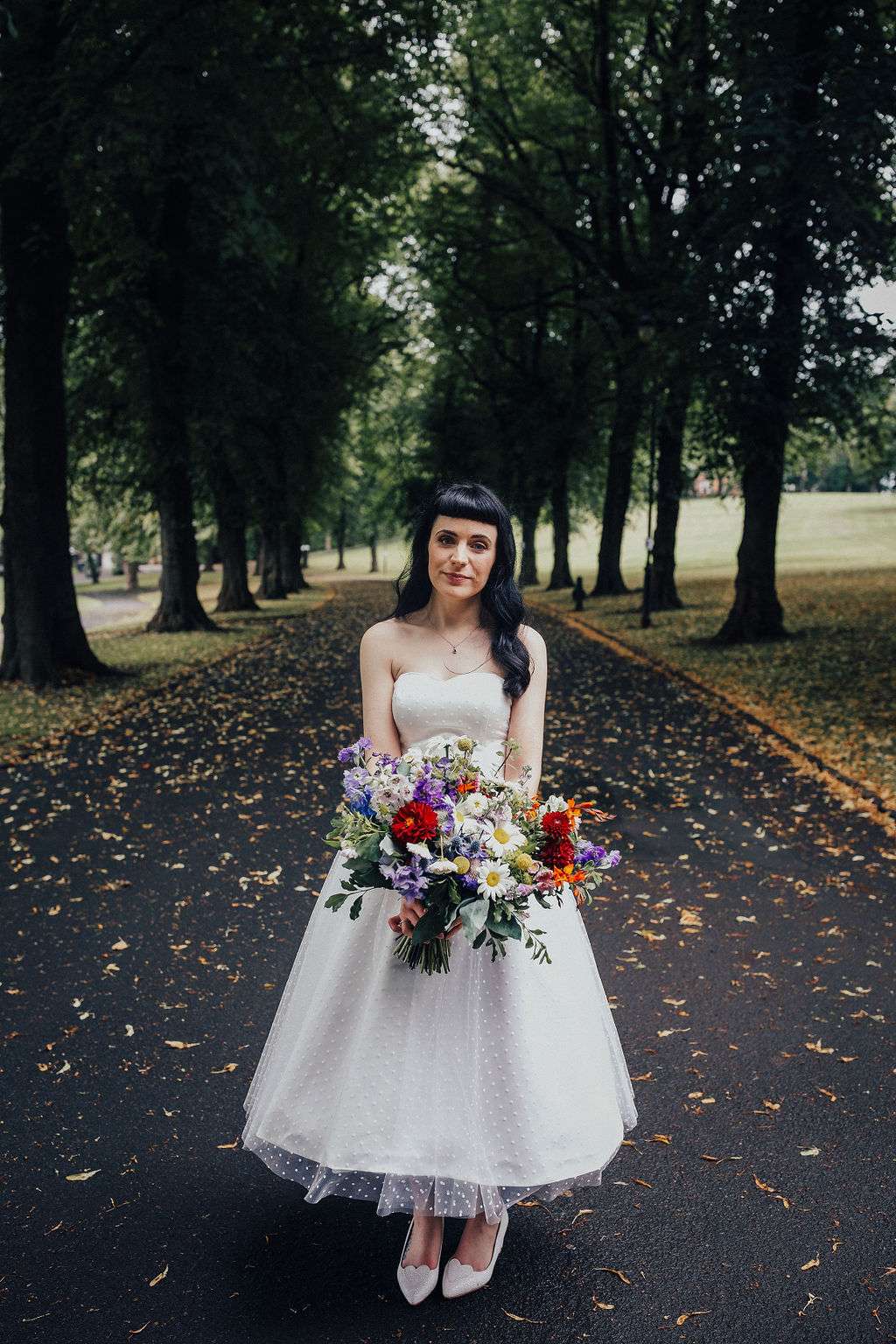 All in all the couple loved planning their wedding. Their favourite moments were just spending time together, doing things like sourcing the perfect Lego hairstyles for their cake topper and painting a Lego cat to look like their cat! "My advice for other couples would be that if you want to relax and enjoy your meal, do the speeches before dinner! And, if you're not comfortable having your picture taken, try and find a photographer like ours who managed to get lots of natural shots throughout the day and made us feel completely at ease. There's pictures from the day that I can't remember being taken that I love because they feel natural and in the moment."