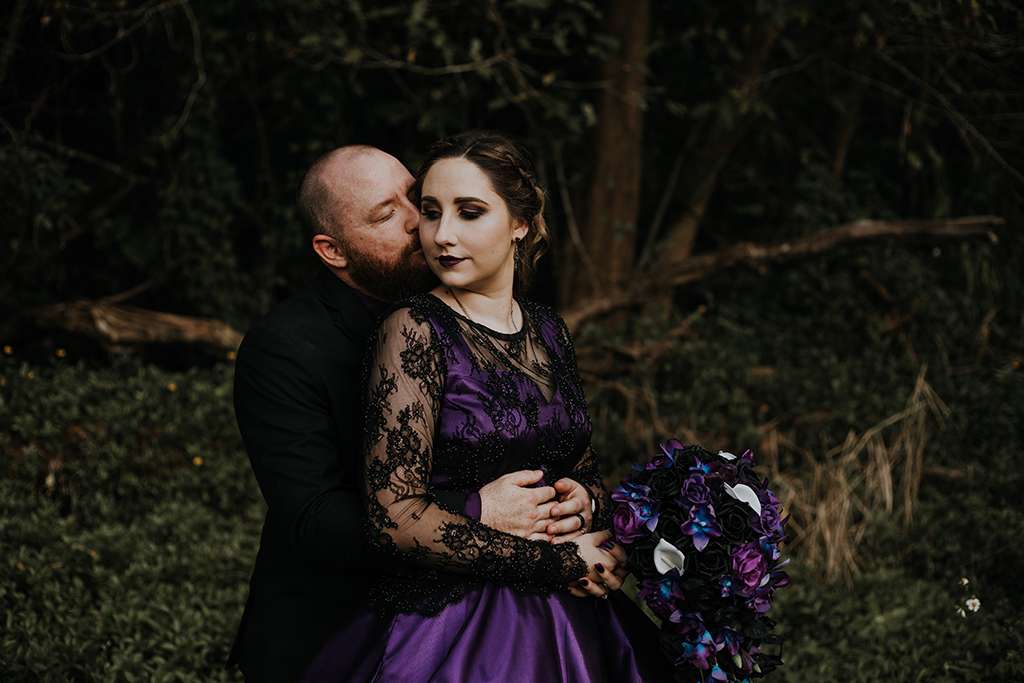 Monica and Wayne wanted their May 4th 2019 wedding to be a day that reflected them. "We don't care for white dresses or old traditions. We are big fans of Doctor Who and Star Wars and wanted out wedding day to reflect who we are."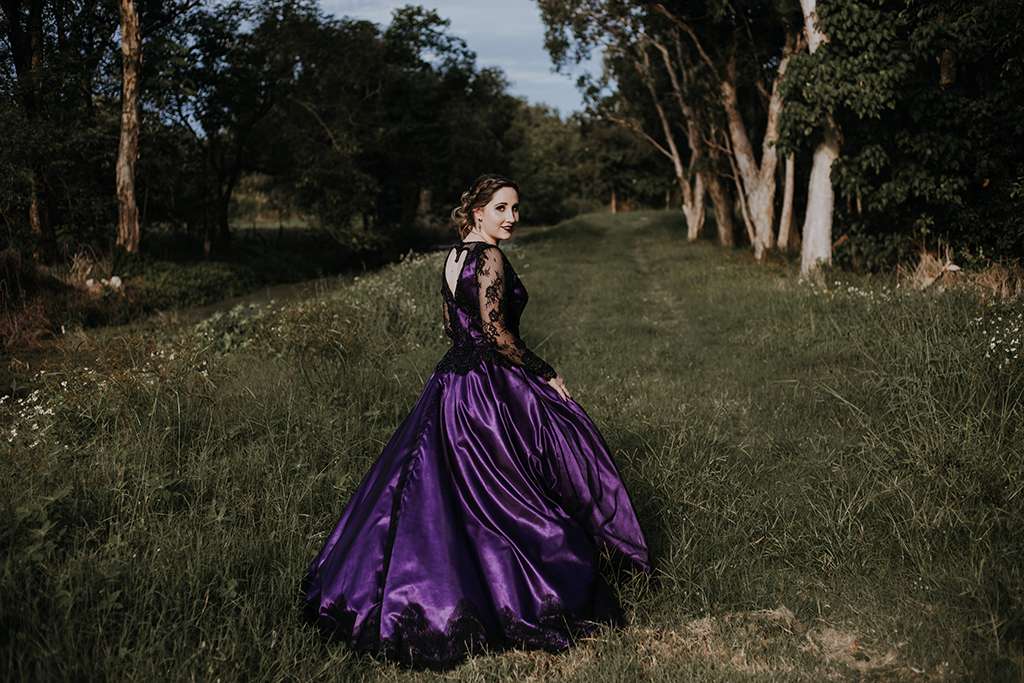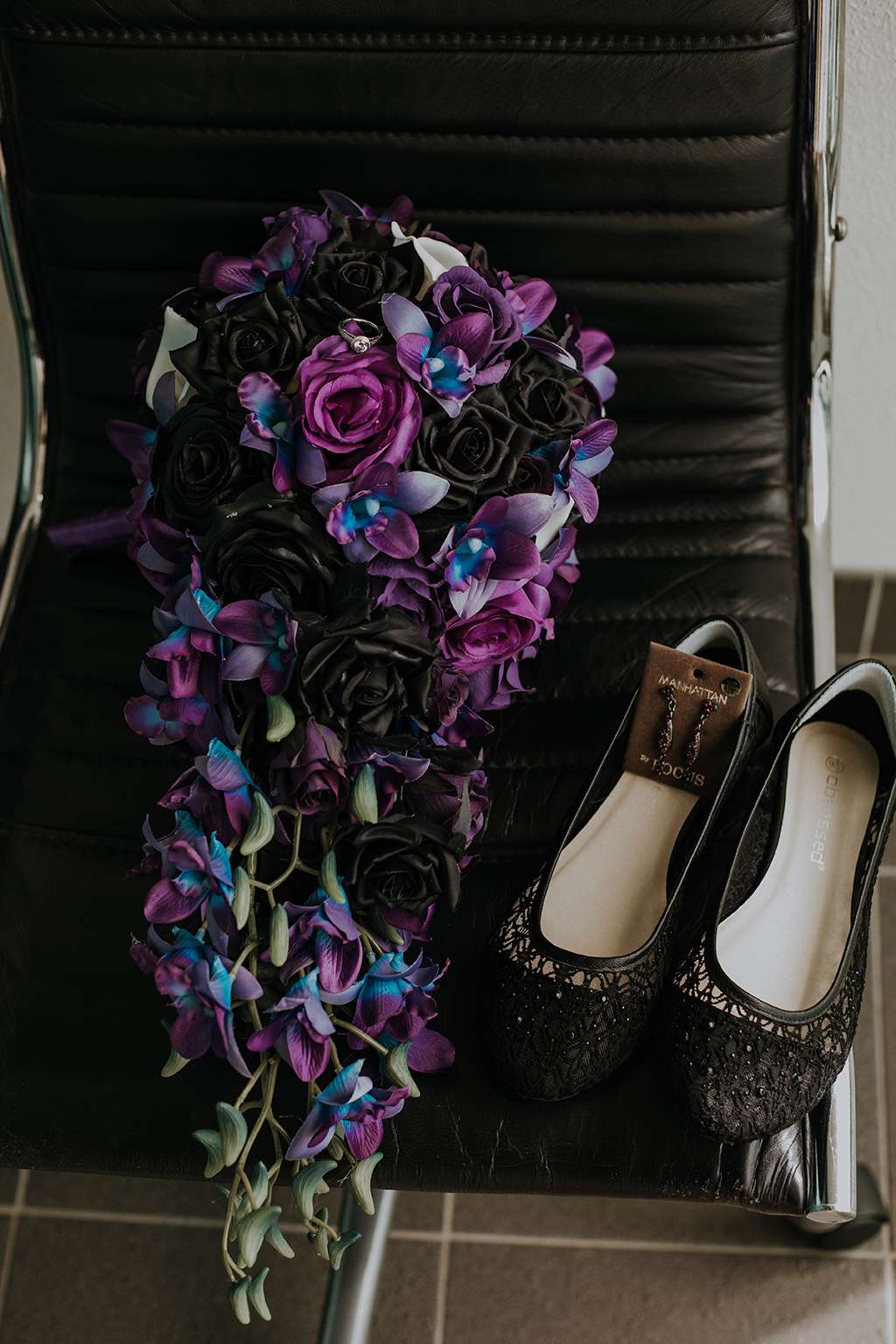 Held at Forest Grove in Queensland, Australia, the couple had a $30,000AUD budget to bring their dream to life. Their biggest expense was their photographer "because you can't be cheap with memories" the bride said. They saved money by DIYing elements such as the seating chart, table numbers and stationery.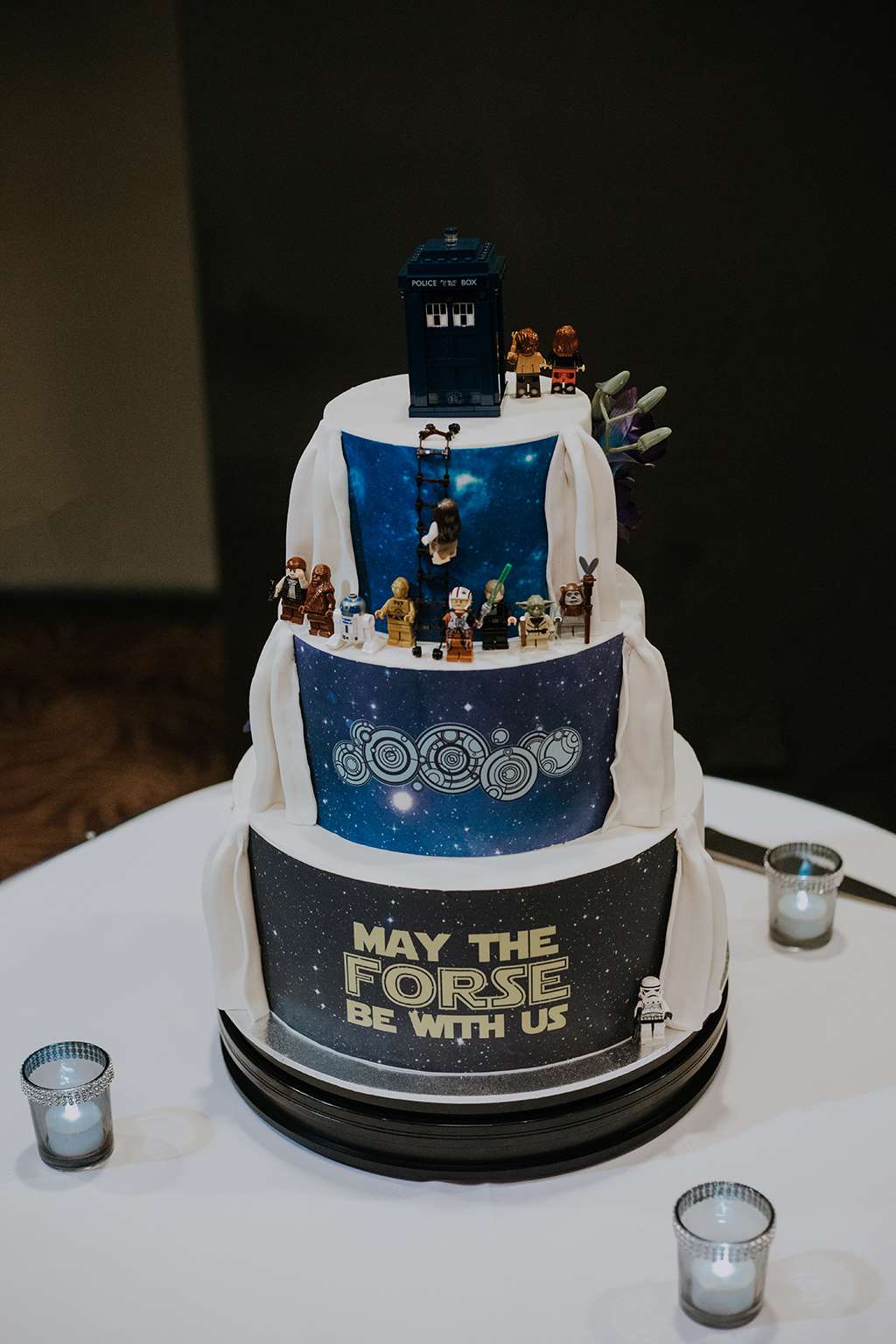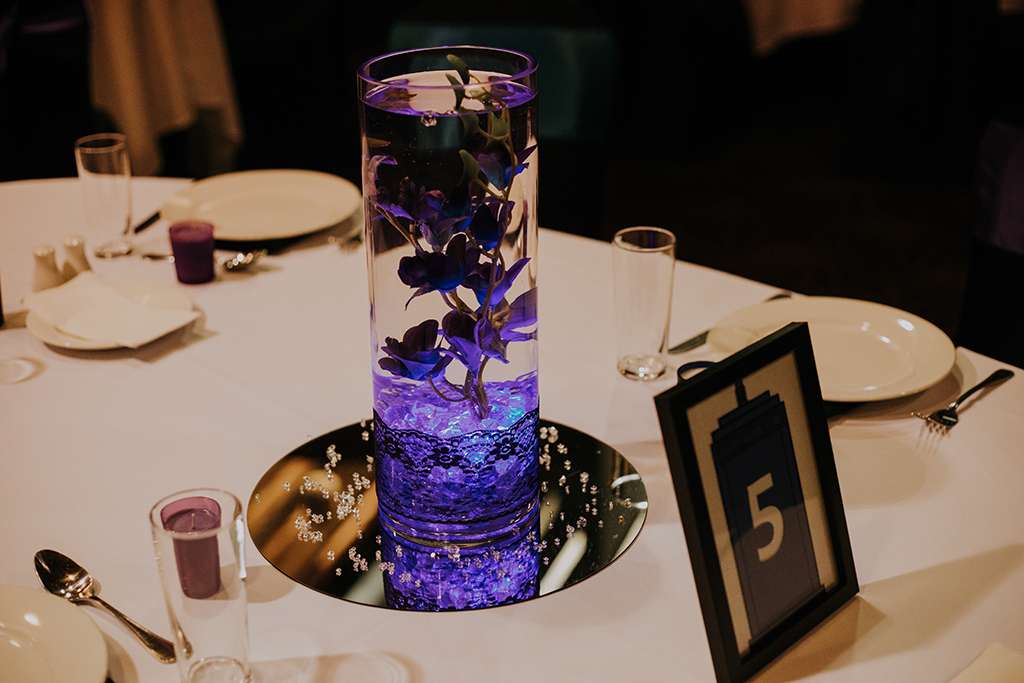 Everything about their day was unique. Monica's purple and black wedding dress was made by her mum, no less. The groomsmen wore Star Wars socks and coloured shoelaces. They loved adding geeky touches to everything – especially designing their cake – and making lots of things not only saved them money, but allowed them to have a day that truly reflected them.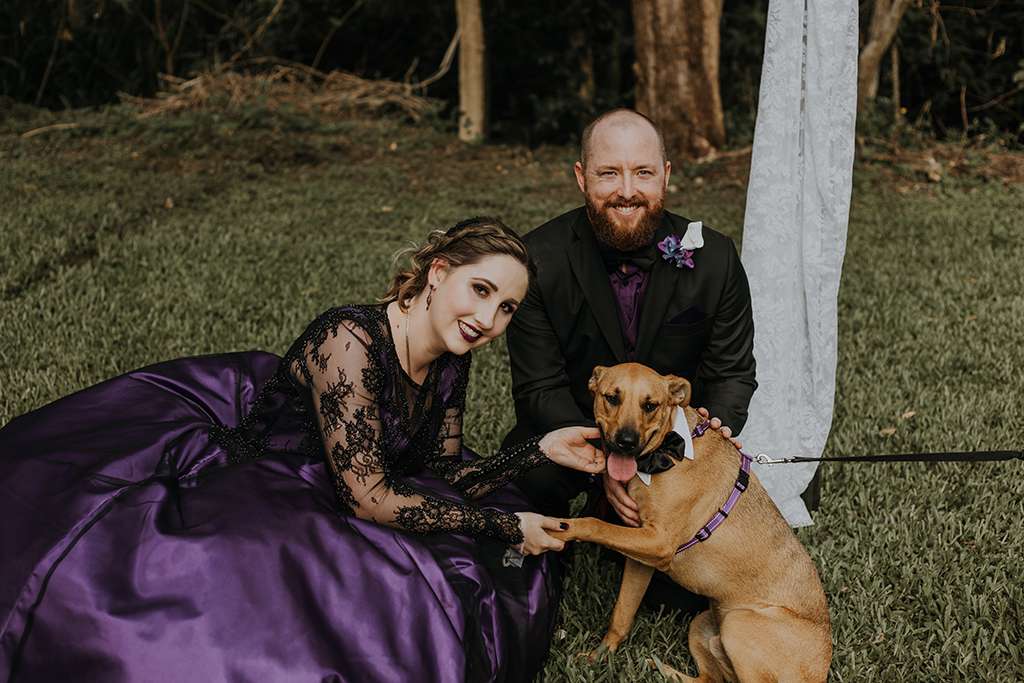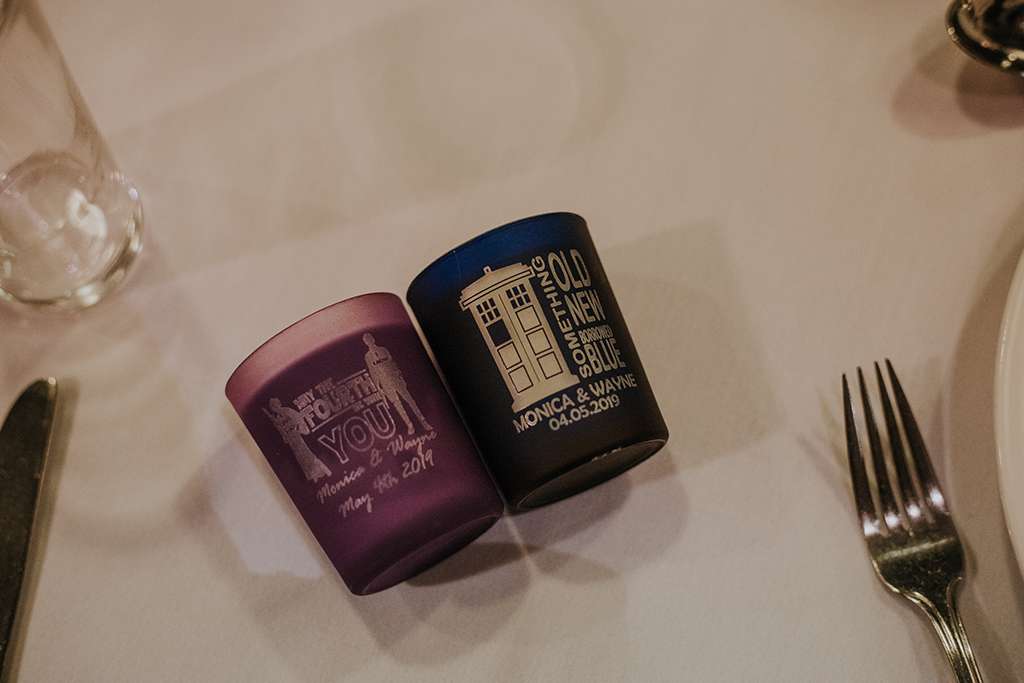 Monica was walked down the aisle by her dad and grandfather to one of her favourite songs, Nothing Else Matters by Metallica. They had their beloved dog, Brute Forse, as ring bearer, and married under a black bamboo arbour made by Monica's dad. "Getting to have our dog there was my favourite part of the day," said Monica. "He was scared from all the people but when he saw us, all he wanted to do was love his mum and dad."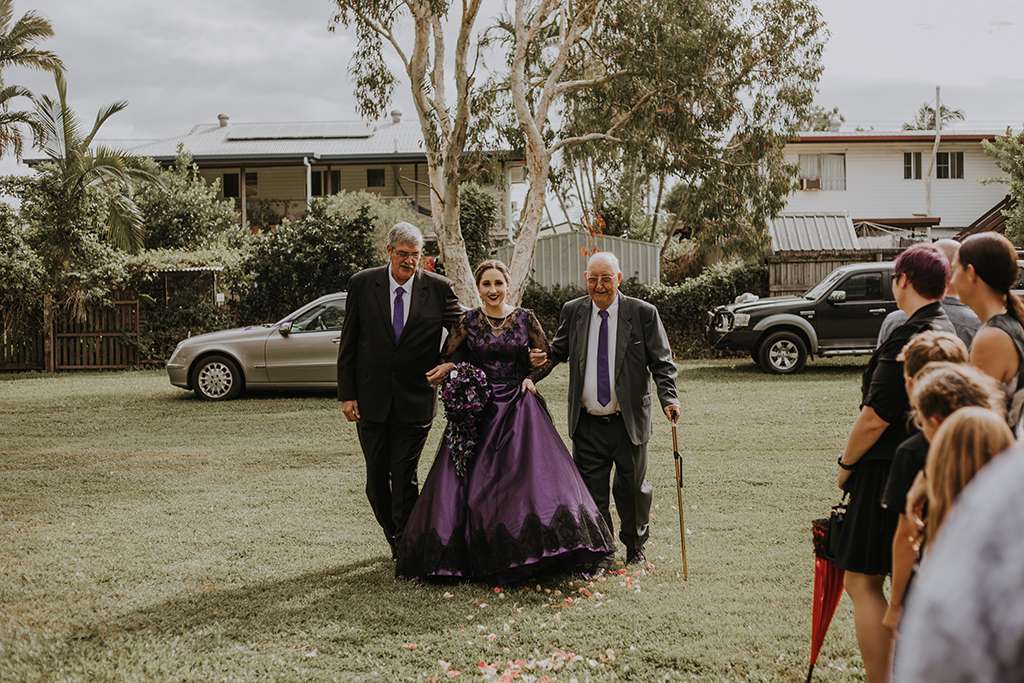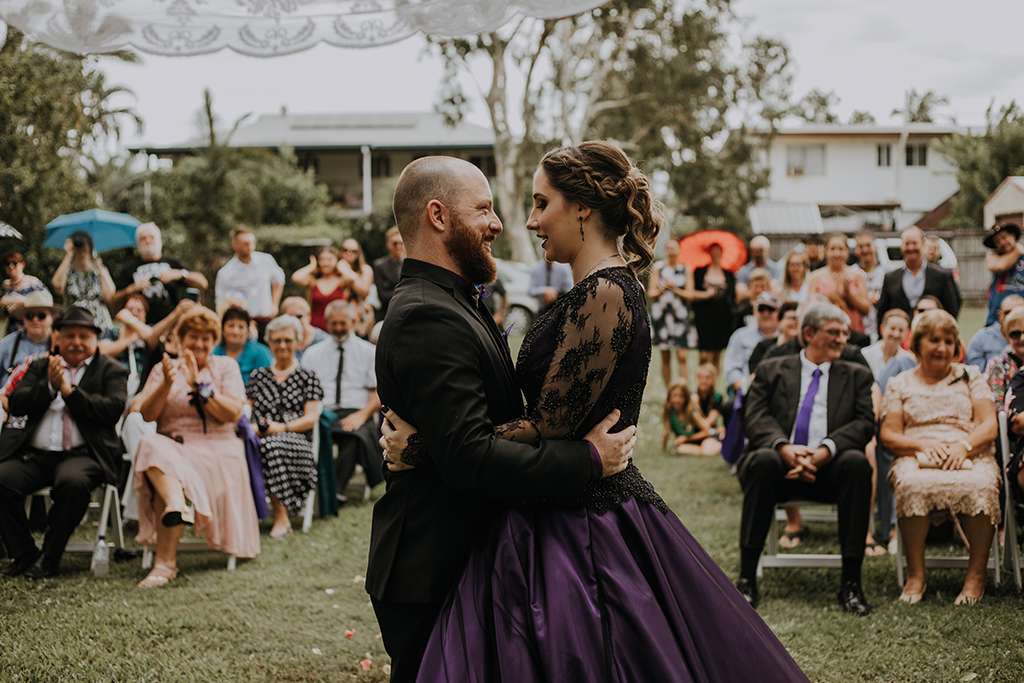 Monica and Wayne's advice for future brides and grooms is to not leave any planning until the last minute, and also make sure you keep track of the small expenses as everything adds up. They also implore you to consider both partner's wishes when planning. "I know so many men out there just let their wives do what they want because they couldn't care," said Monica. "Wayne was such a good partner in the decision making process and contributed throughout. Going into some meeting with our decorator I had no idea what I wanted but he knew."