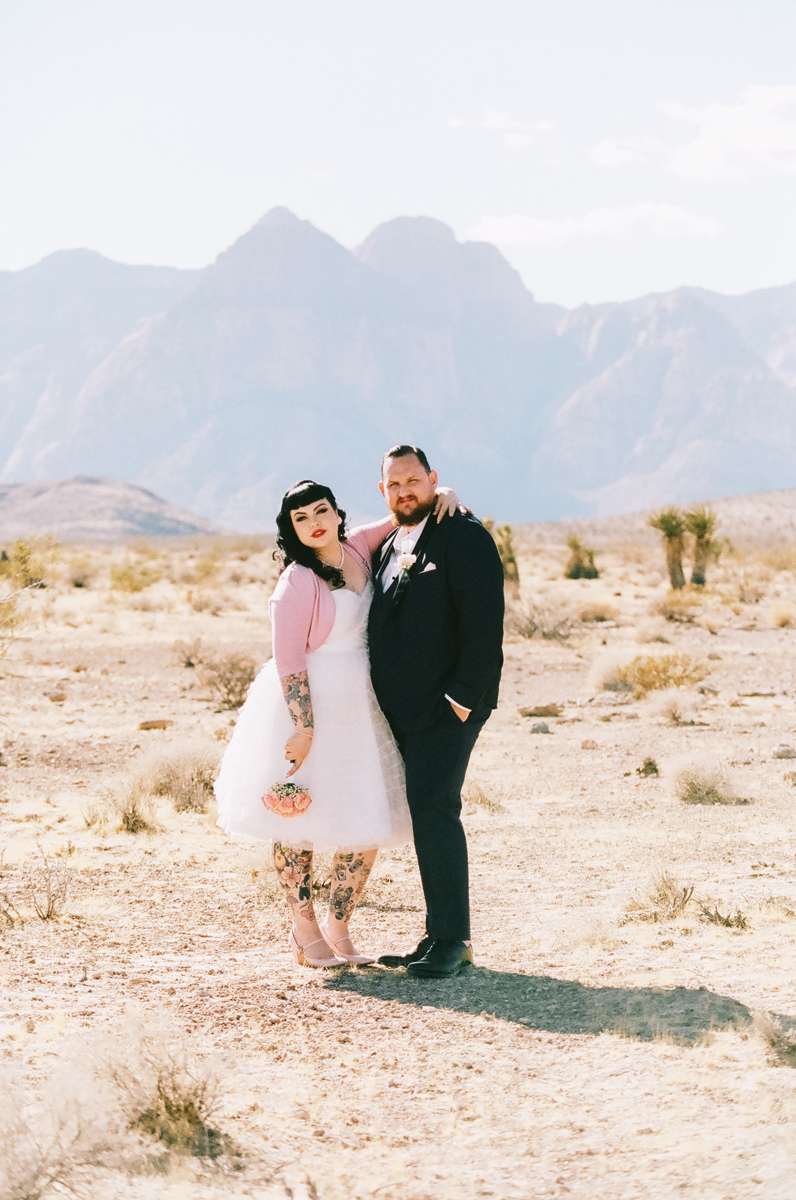 Betty and Luke booked a holiday to California and Vegas, got engaged at Disneyland and then decided to elope in Vegas a week later!! As it was an elopement, they kept things pretty simple, while adding a few little Disney touches to make it feel personal. Luke's parents were on the trip with them so they surprised them by telling them they were getting married the morning of!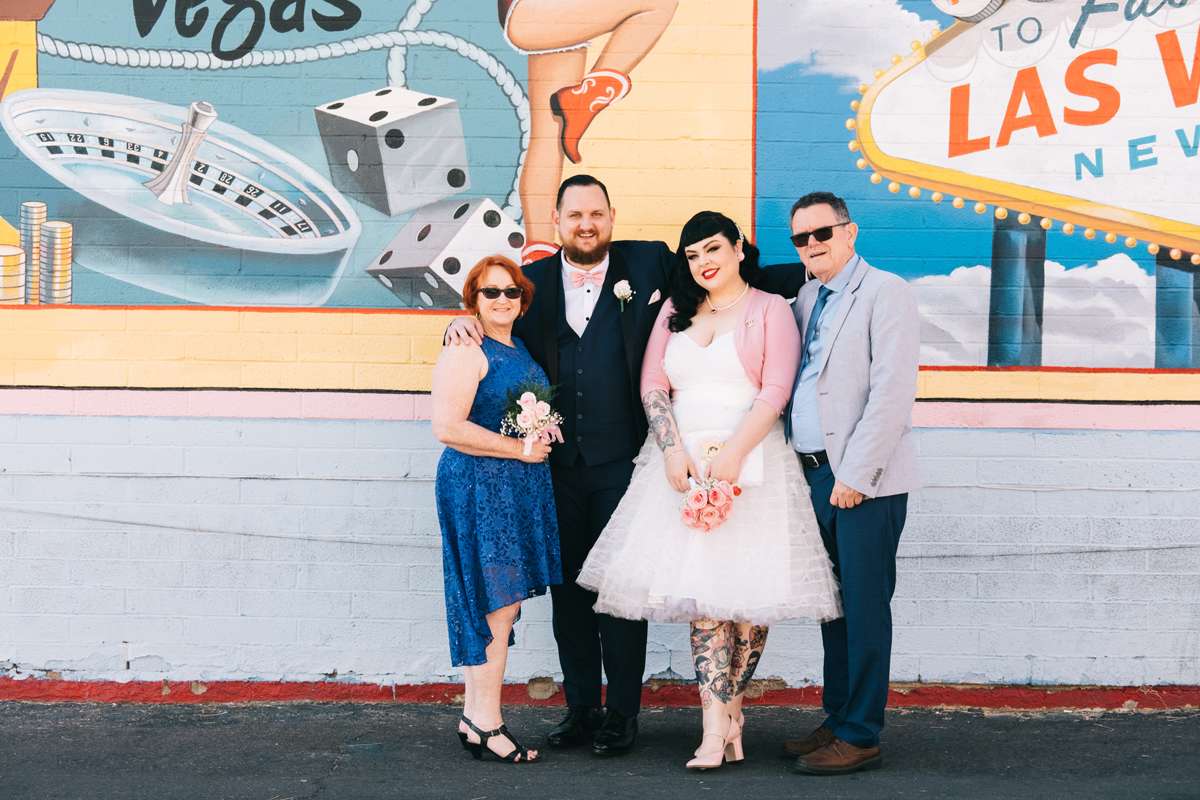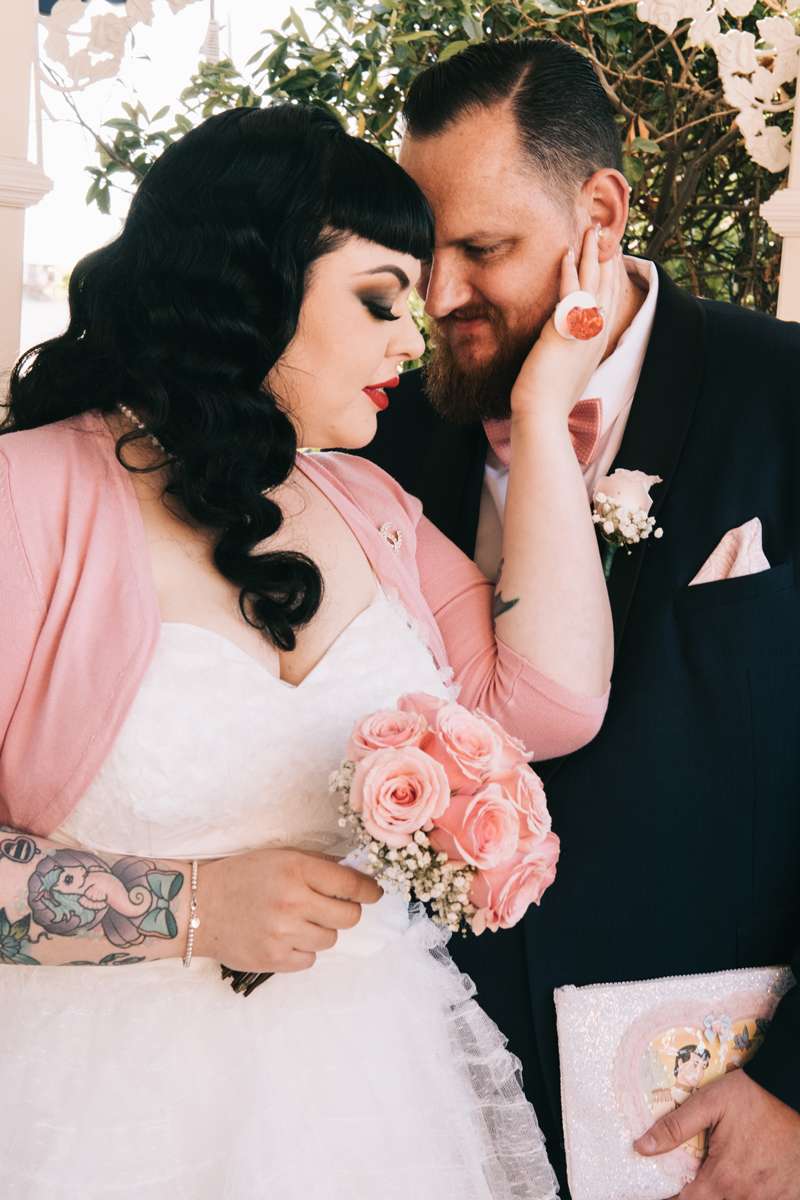 "Our inspiration was probably Rock n Roll Bride!" Betty began. "I'd seen previous elopements and loved the dazzle of Vegas and the way these weddings seemed to celebrate the couple instead of hyped up tradition. We were inspired by these couples that tailor the day in their own creative way reflecting who they are."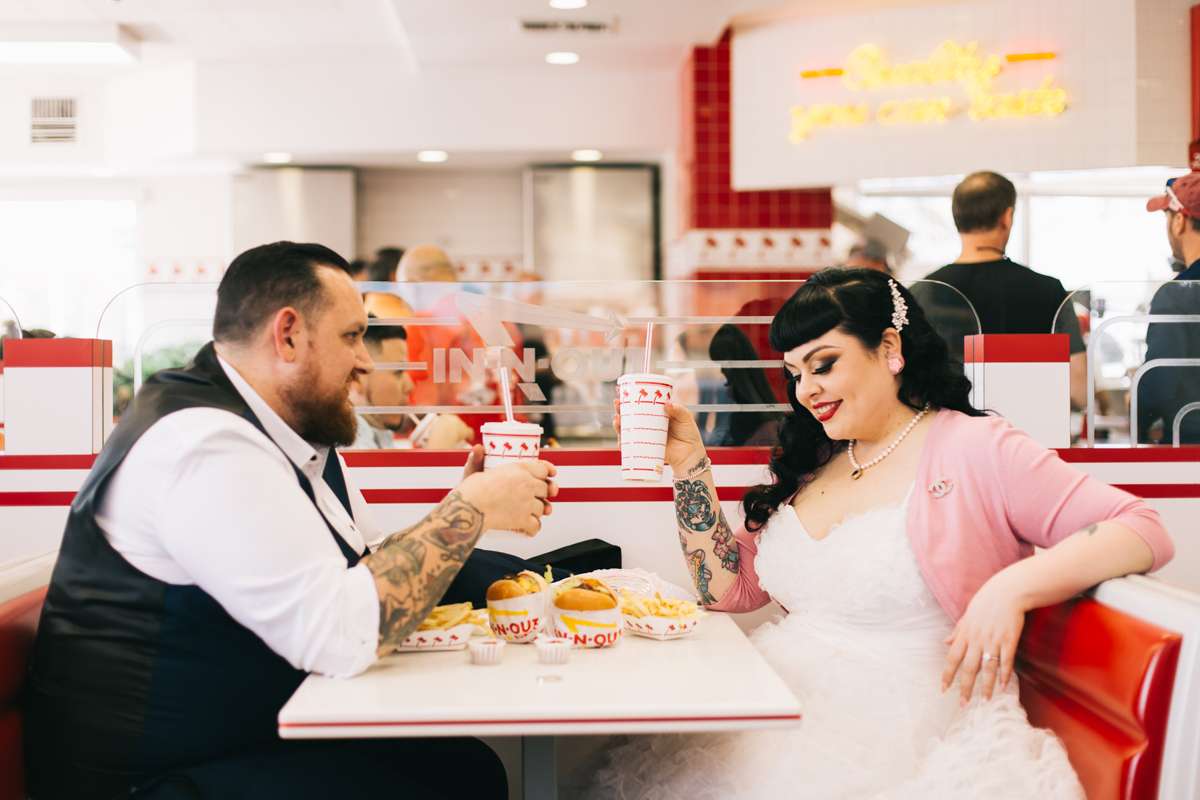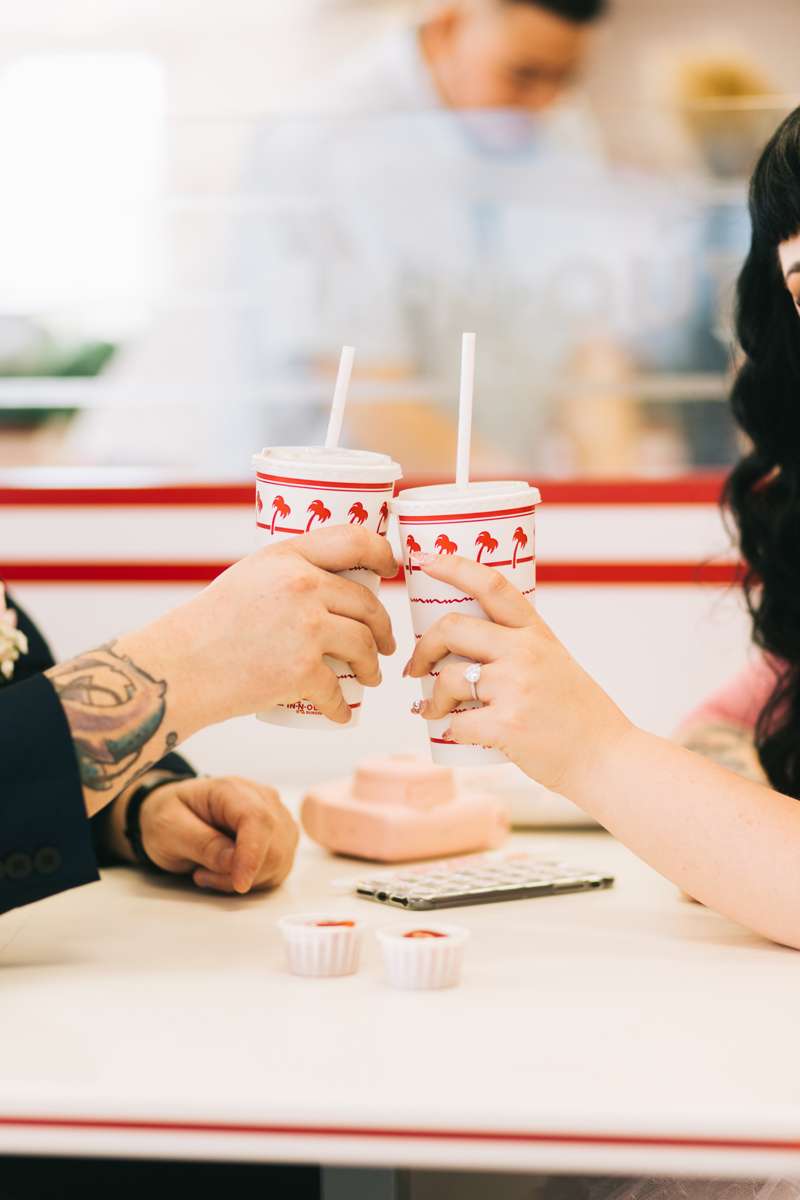 "We got engaged at Disneyland a week prior to our elopement. We decided to plan the elopement for when we'd be in Vegas. We planned this in secret and surprised Luke's parents, who were travelling with us, the morning of the wedding. They were shocked initially but afterwards were so happy that they got to share the day with us. Once the day was over we called close friends and family and told them, everyone else found out with a social media post. So, we left Australia girlfriend and boyfriend, got engaged and returned married. Since it all happened so quickly, we didn't have wedding bands and we actually used ring pops to tie the the knot. The day after the wedding we got matching king and queen of hearts tattoos, they're located on our hands, above our thumbs so when we hold hands they interlock."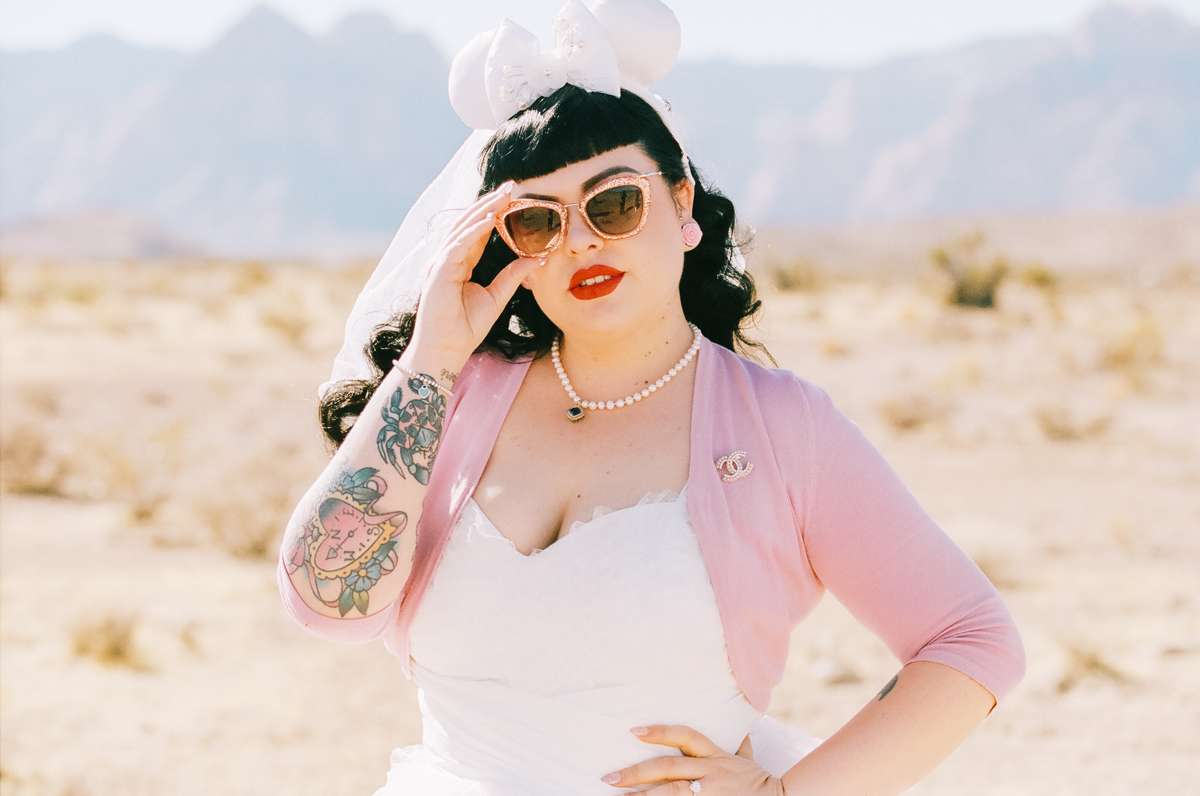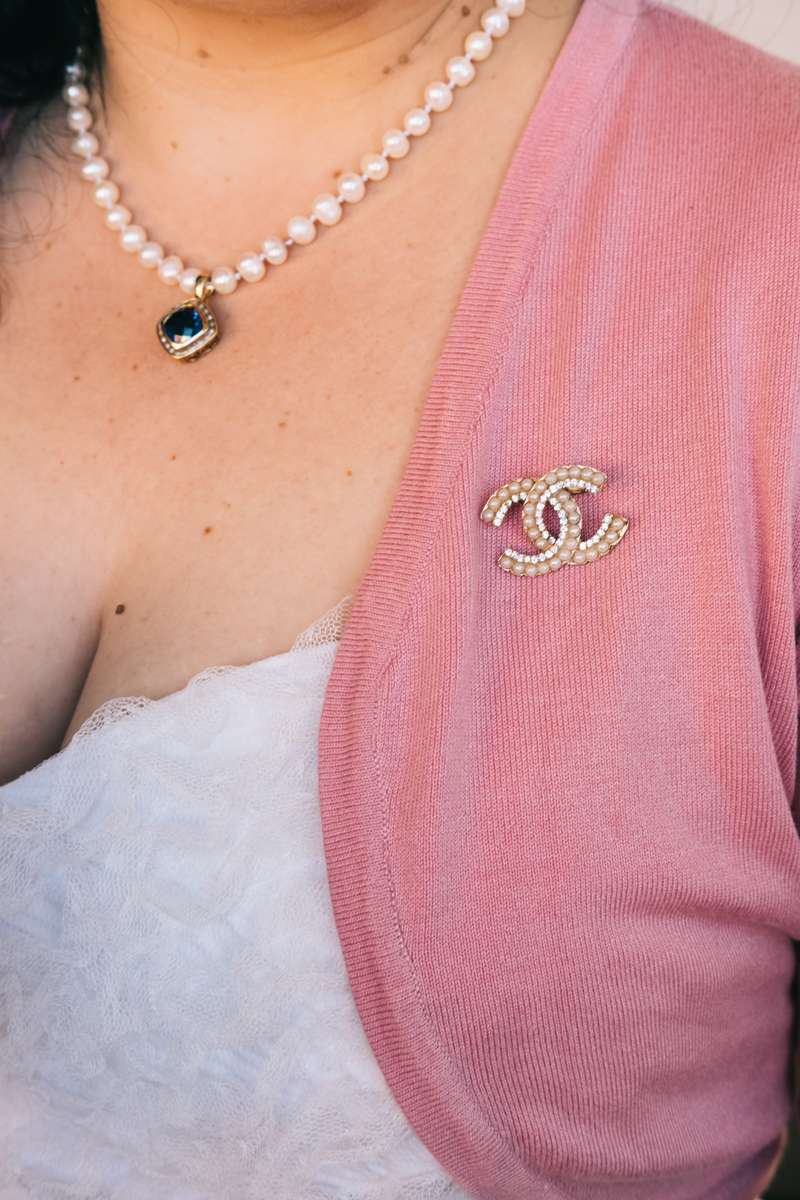 As things happened so quickly, the couple took to good old Google to find and book their venue and photographer. They read reviews and made quick decisions. The ceremony was held at the Graceland Wedding Chapel.
"I read all the reviews so we were prepared for the 'rushed service' so I wasn't too shocked by how quick the ceremony was", she explained. "We didn't take the ceremony too seriously and found it all very entertaining. We had a lot of fun. I liked how the vows were already prepared for us because everything was so last minute, but they suited the theme and ended up being perfect."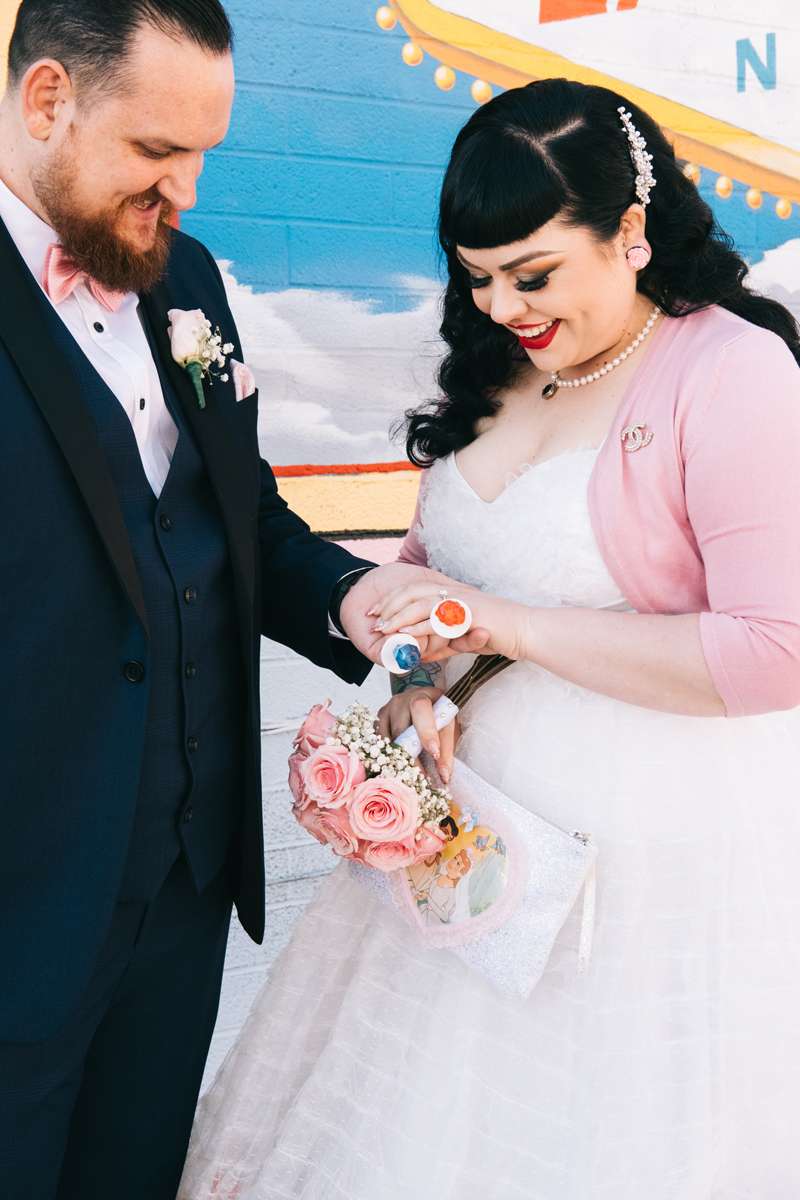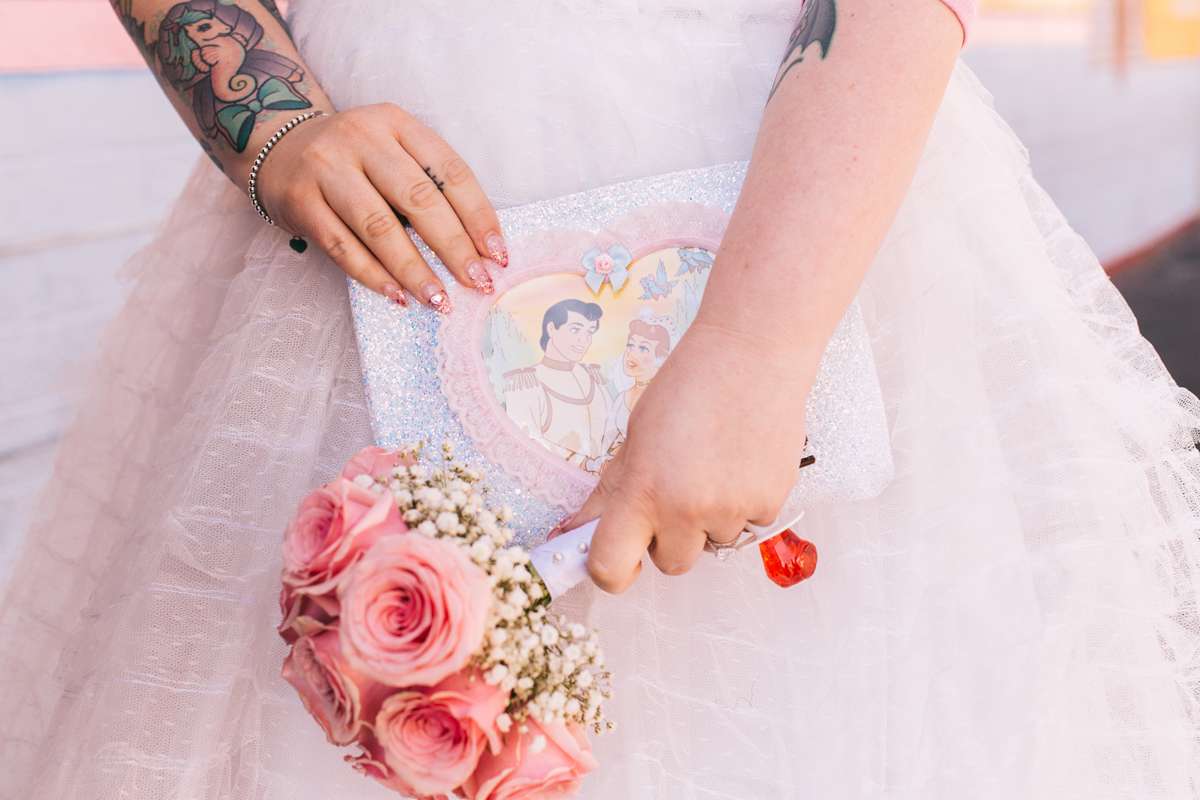 Betty makes Happily Ever After clutches that she sells on Etsy and lucky she had packed one for their trip (she wanted to take photos for her shop with it at Disney!) On the day she paired it with a dress that she bought from Unique Vintage in Burbank, a Hell Bunny cardigan and Gucci shoes. She planned to DIY her bouquet but ended up buying it from a 24 hour florist in Vegas which they stumbled across the night before!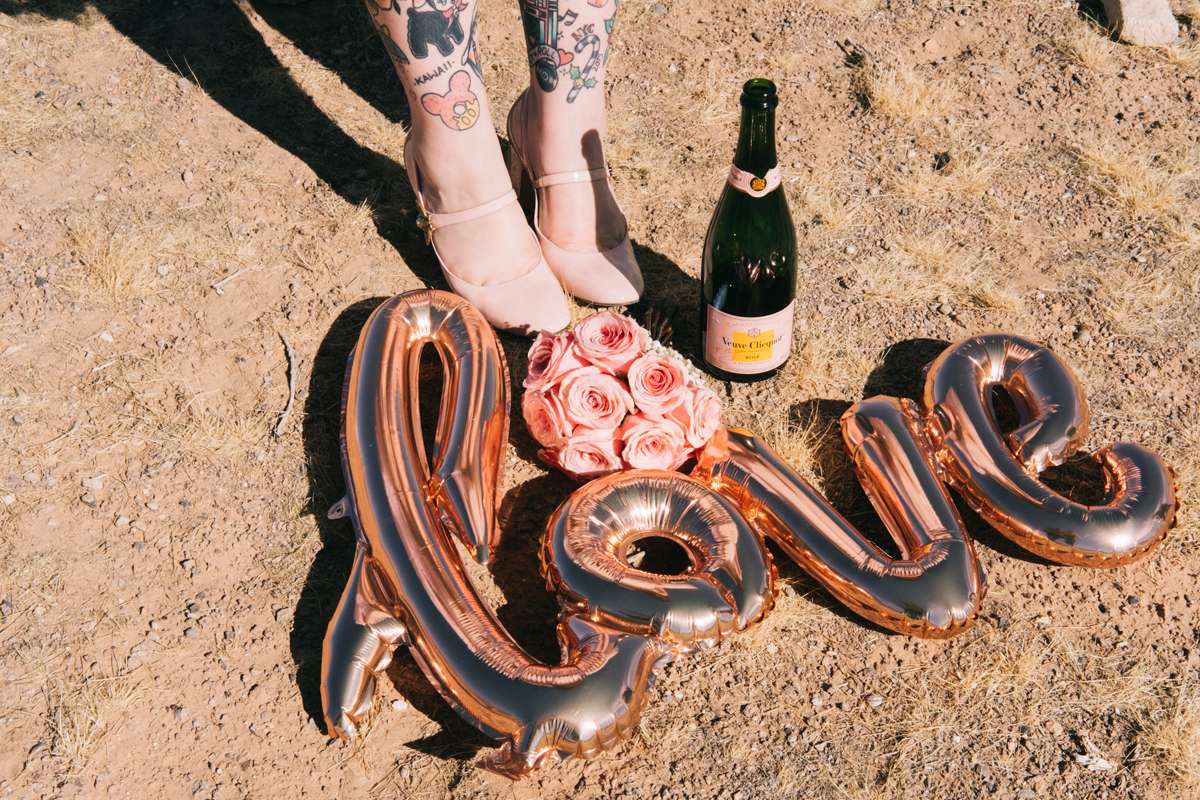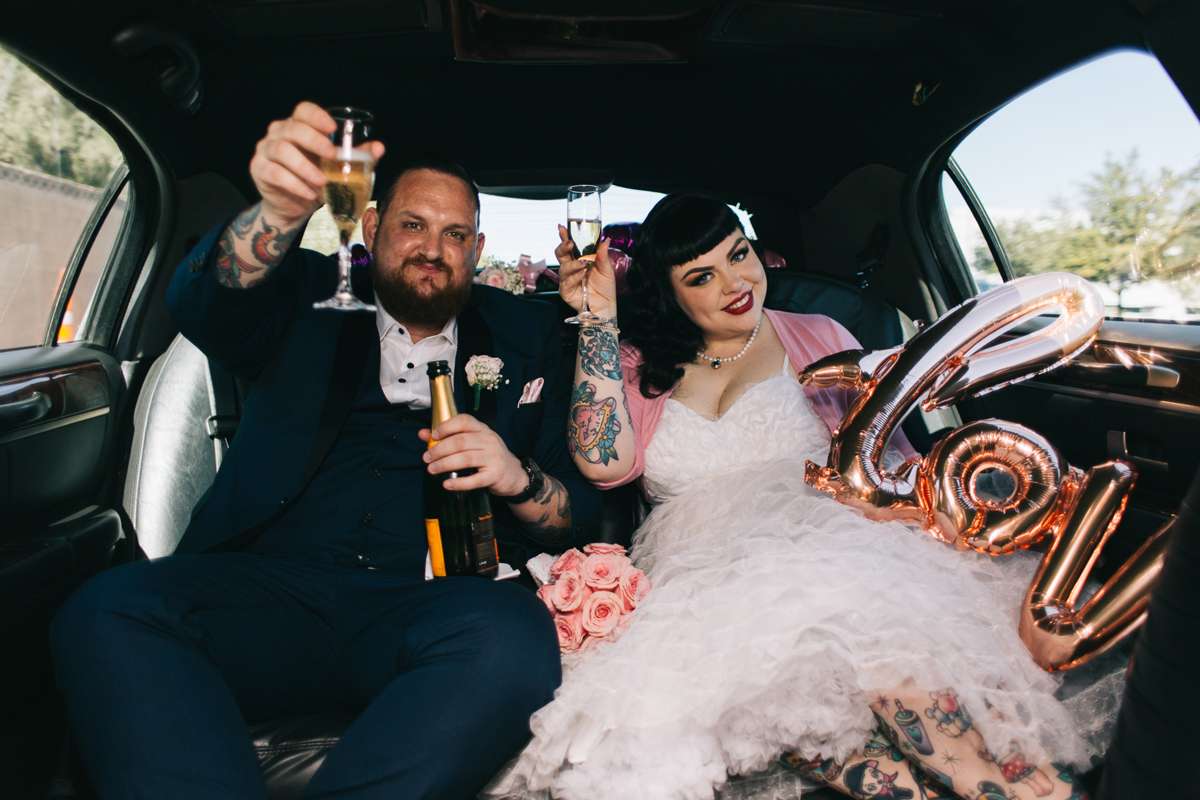 "My favourite parts of the wedding were getting all dolled up, I'm so glad I hired someone to do my hair and make up. Although I could have done it myself, it took the stress out of getting ready and the results were better than I could have pulled off. I felt like a princess bride. Then after the ceremony riding in the limousine with our photographers and taking all the photos. Luke is usually always behind the camera taking pictures for me, so it was so great to have these little moments together captured of the both of us. Our biggest expense was the photographers but they were totally worth every penny!"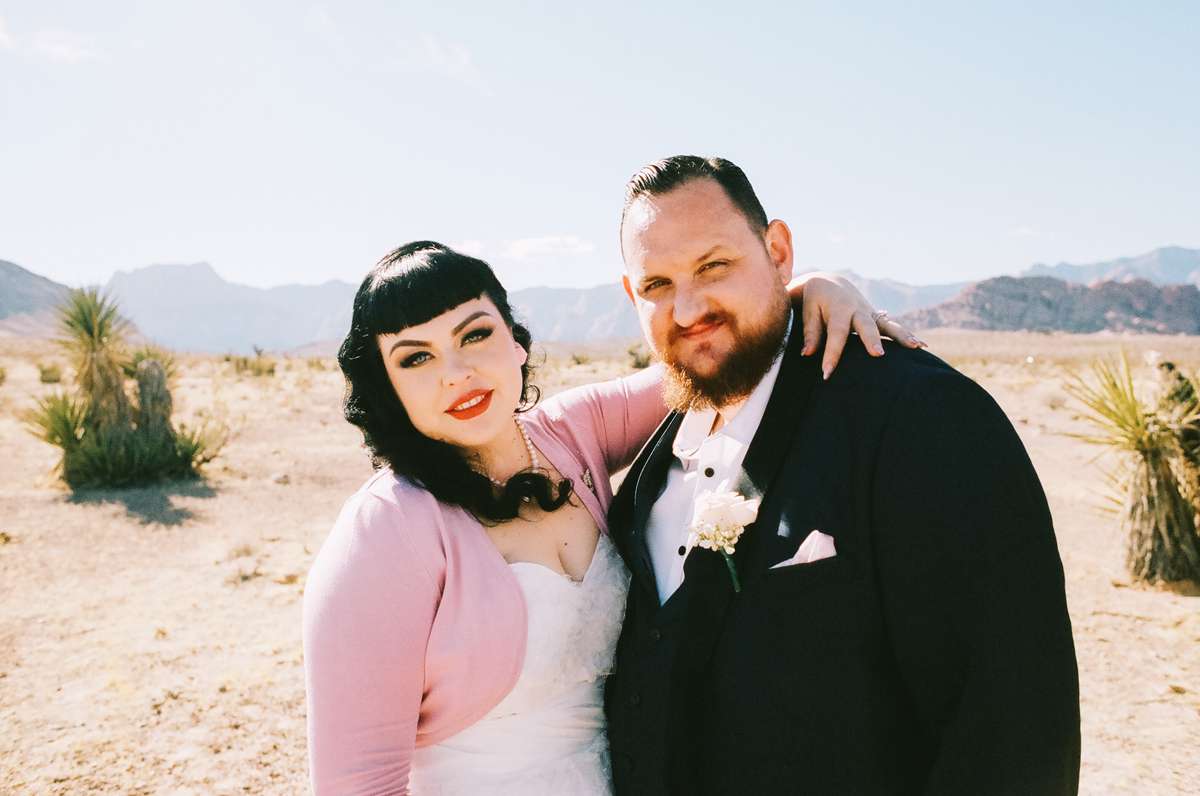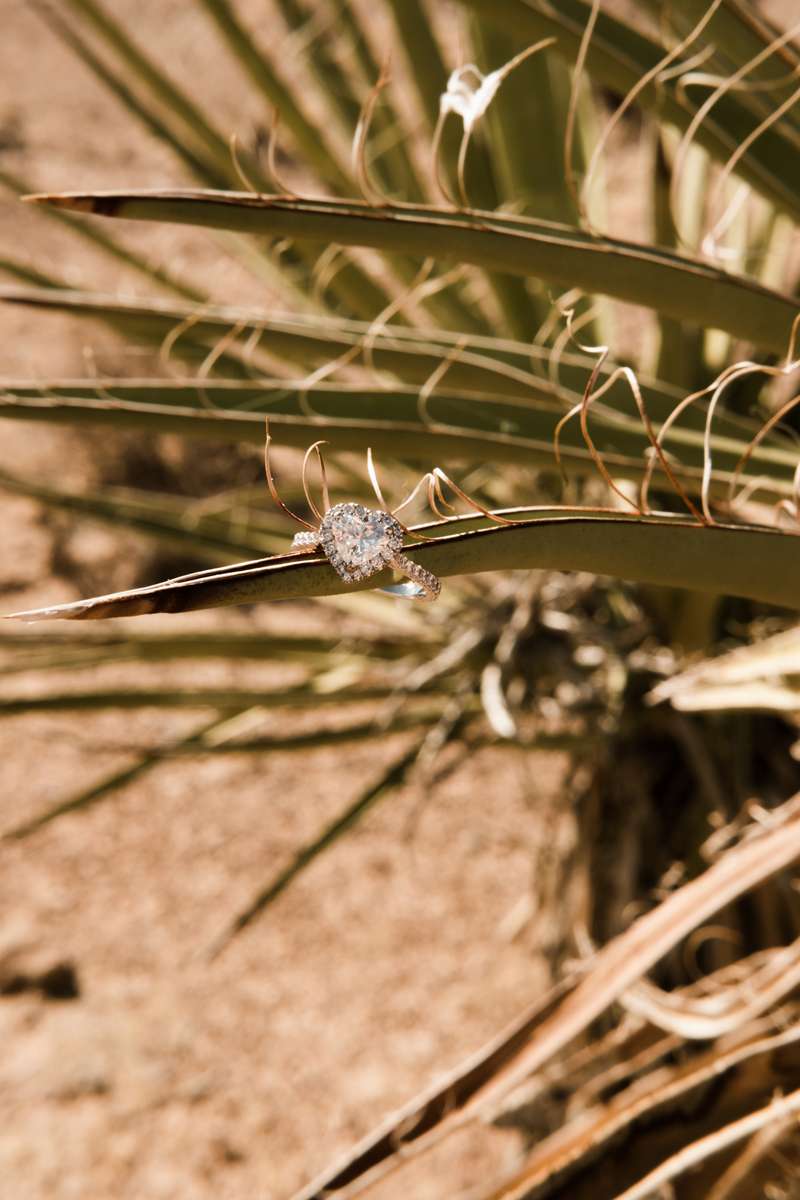 "We saved so much money eloping", Betty concluded. "We pretty much got a six week holiday including the elopement for a fraction on the price of a traditional wedding and it was perfect! Luke and I planned everything together, he even helped choose my dress! It was absolutely stress-free, I can go into way too much detail with things and overwhelm myself, planning it this way felt so special with the main focus on each other, being together in our little love bubble."