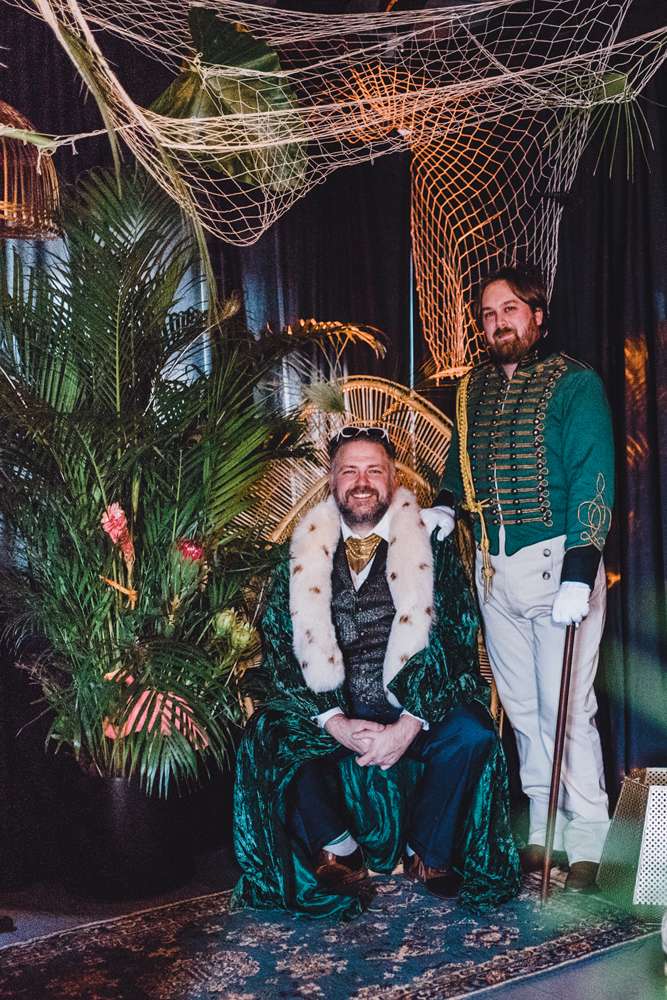 Have you ever seen a wedding where they couple decorated the bathrooms!? Well, prepare yourself, because this one will blow your socks off!
Jimmy and Jonathan wanted their February wedding to be like nothing anyone had ever seen before. As the owners of their own wedding and event floral design house, GreenSinner, their wedding was NEVER going to be standard or low key. They called in all the favours from their friends and industry colleagues to pull off their dream day. They were married at North Park Lodge in Pittsburgh, Pennsylvania. The wedding was a true celebration of their love for each other and how much they are loved by everyone that knows them.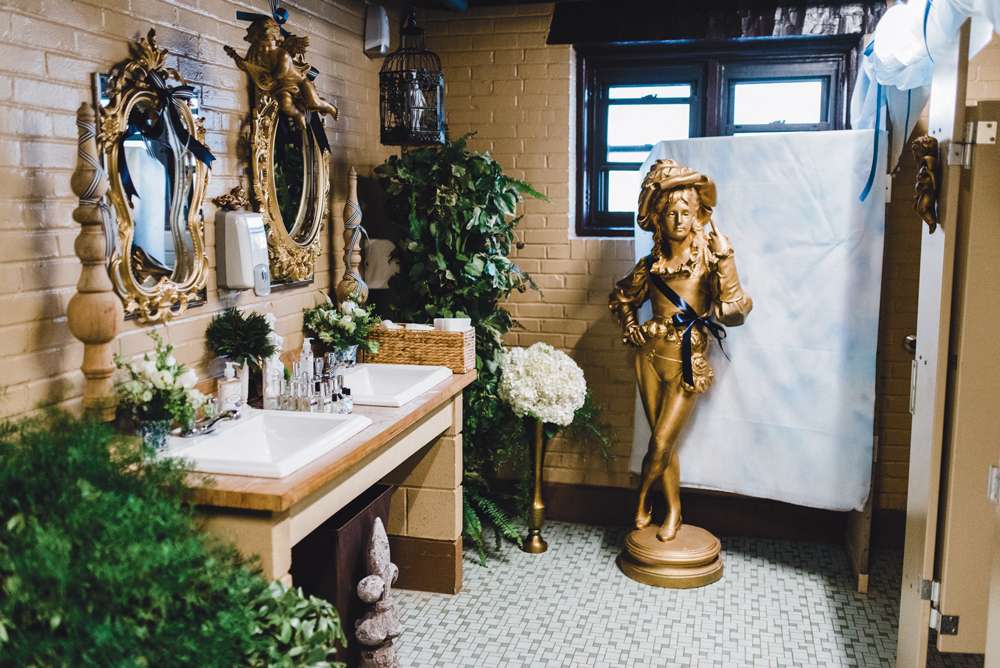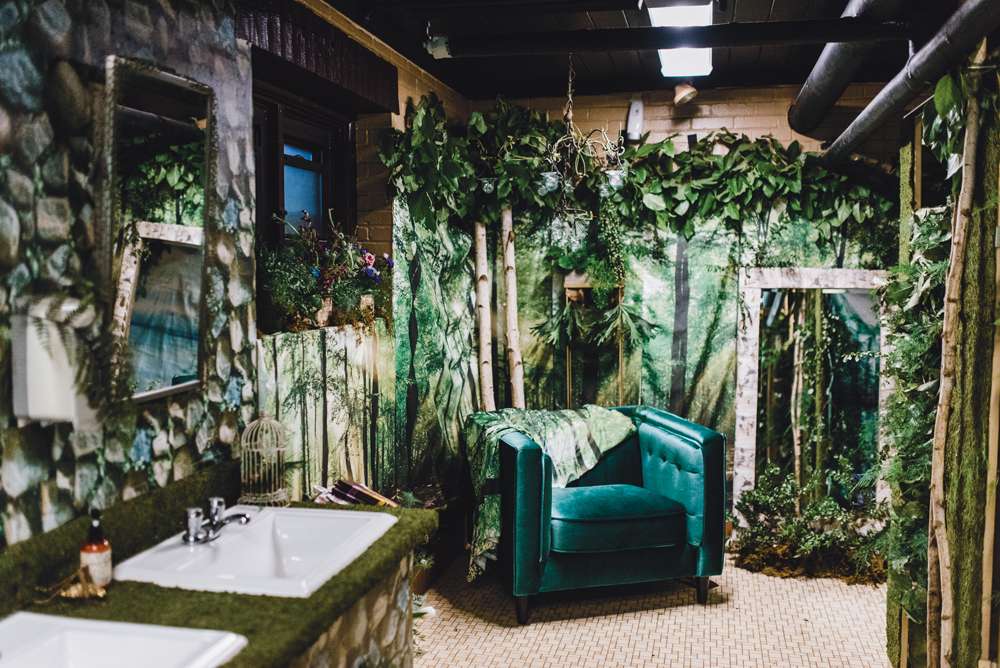 "The wedding was a collaboration and celebration of community over competition", they began. "It took a village (four floral companies, two lighting companies, three caterers/bakeries and five rental companies) to make this happen. Of course, we 'did our own flowers' but this was not your average DIY wedding. Part of the magic of the venue was that YOU CAN STAPLE TO THE WALLS!"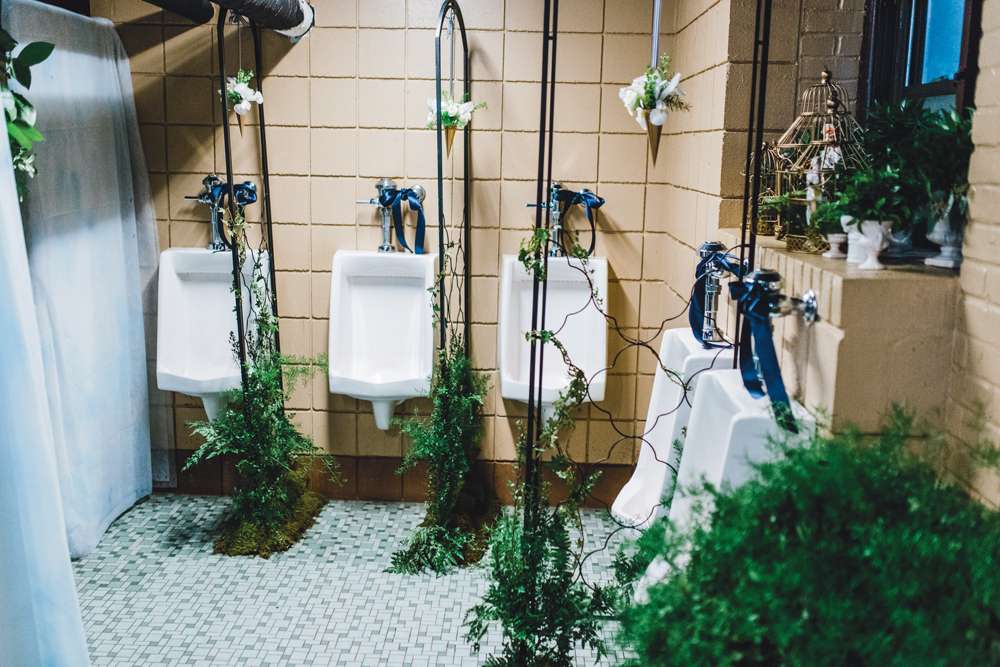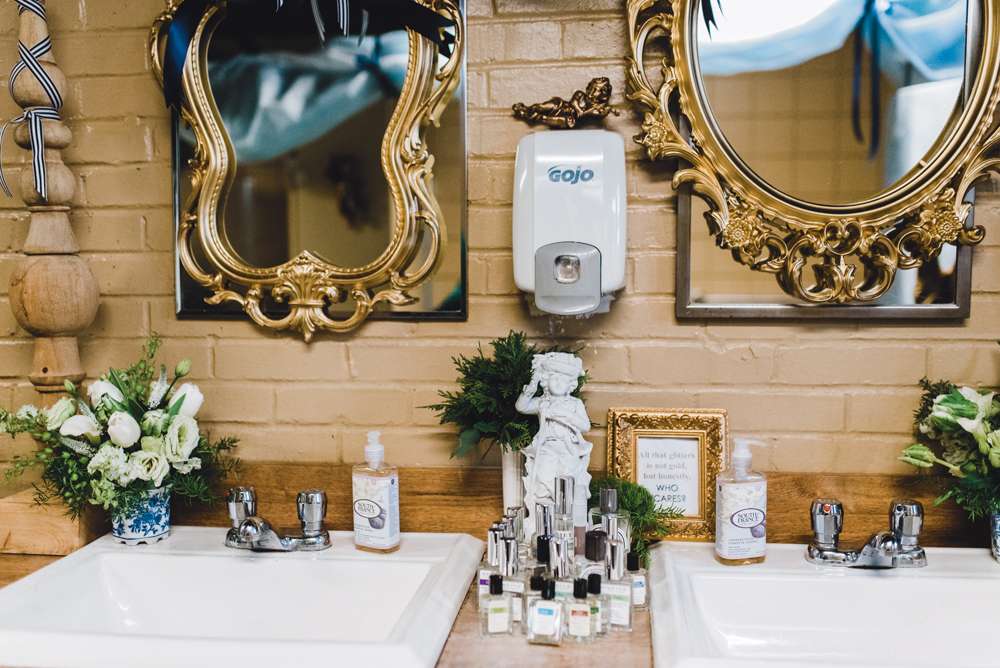 The biggest consideration was the décor. They went ALL OUT and each room had its own theme and vibe. They went with the flow and picked all the over-the-top yet fabulous things that they loved. One room was dressed as a Bavarian opera house (lit entirely by candlelight), another a white circus tent (where they hosted the ceremony). The bar was dressed as a Victorian tiki lounge and another room was set up to look like a summer camp! They had a fortune teller closet (with a real fortune teller of course) and the bathrooms were transformed into enchanted forests.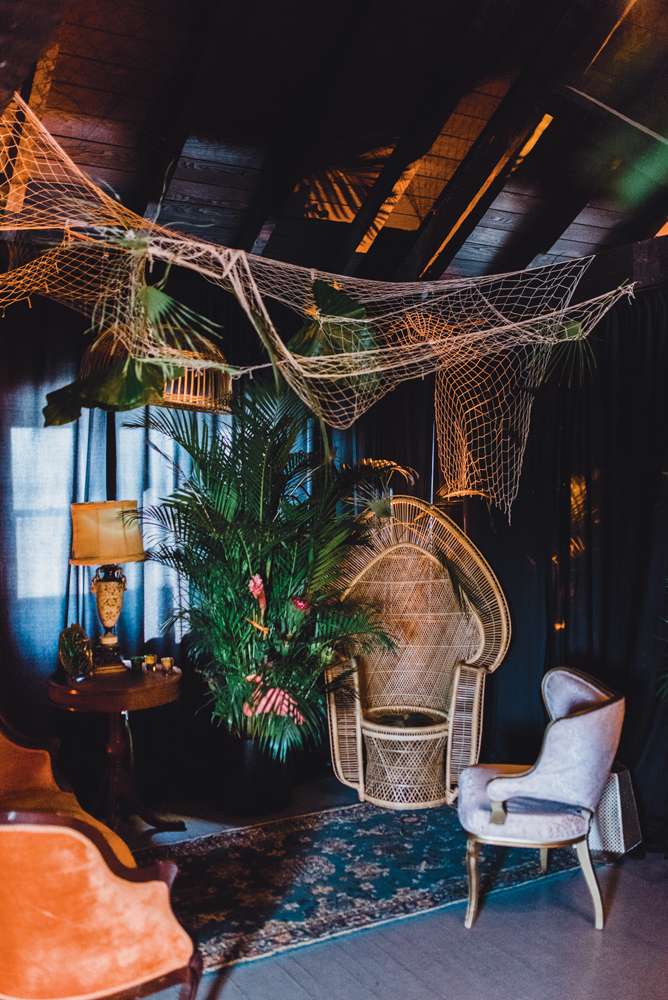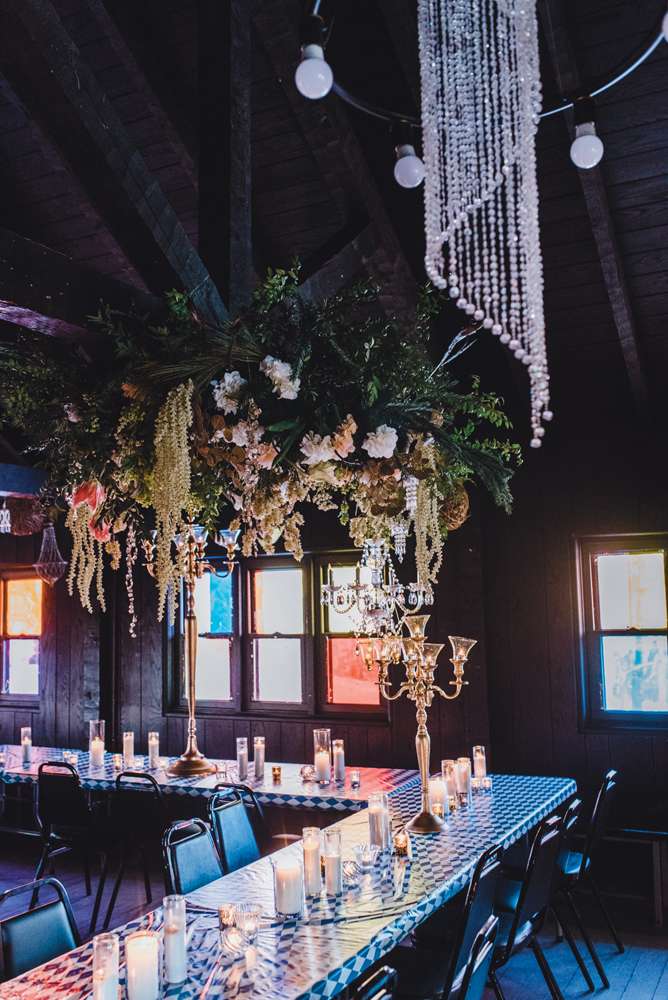 Guests were welcomed by a bagpiper and circus performers entertained everyone during the drink's reception. "The inspiration came from the inner workings of Jimmy's imagination," they said. "We had circus performers, an eight-foot Tiki God (which was built on onsite) attached to the wall. We hosted a talent show filled with our family and friends and a gong was rung to announce the transitions of the ceremony."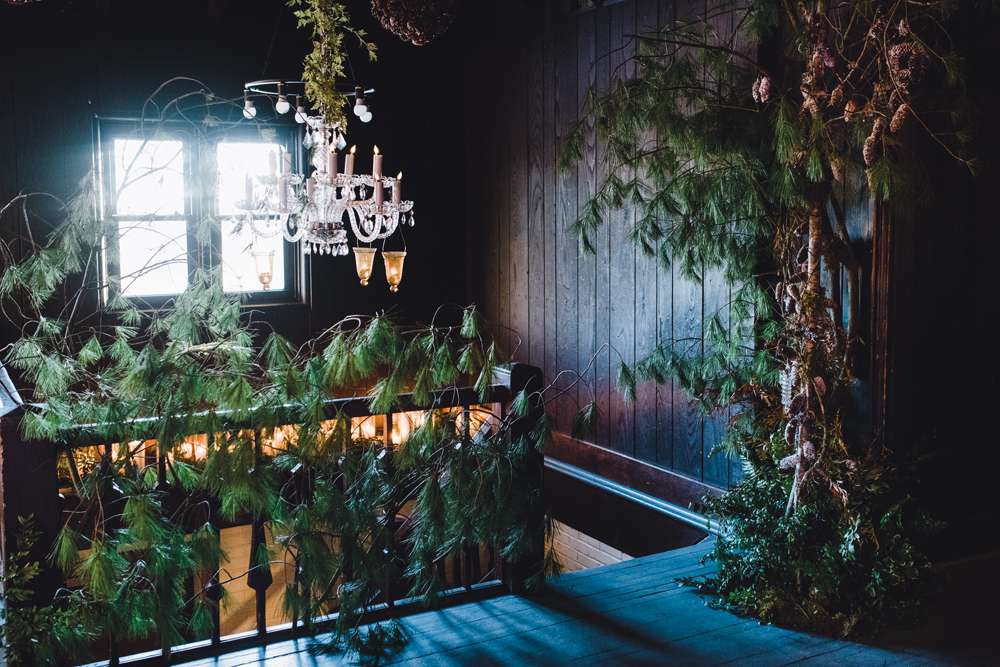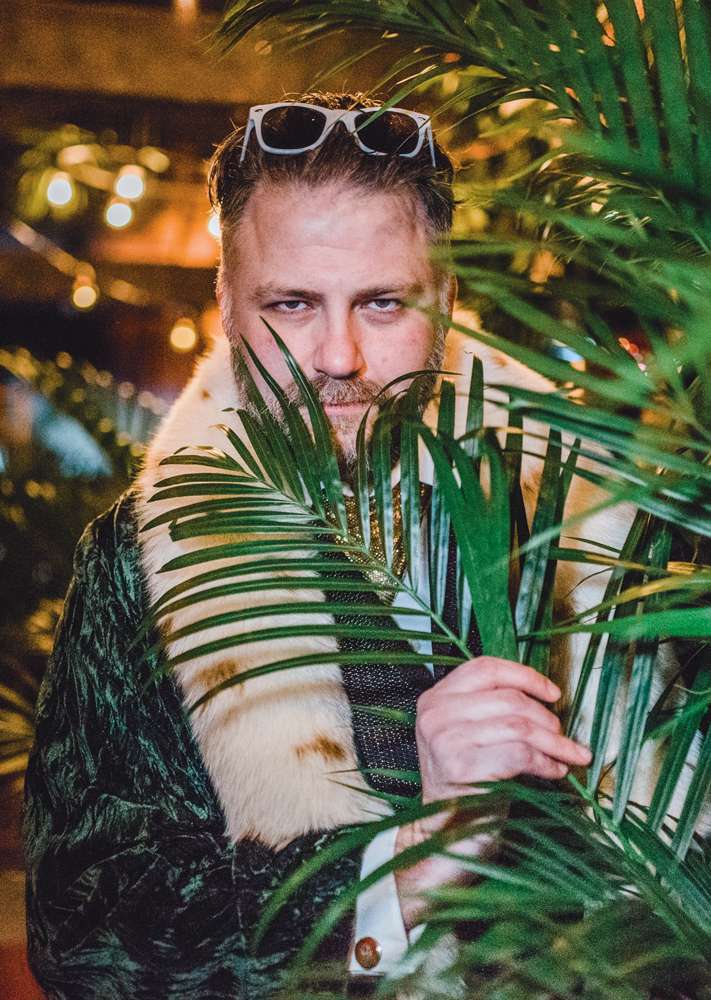 "And when we say each room had a theme, yes, that includes the bathrooms. We might have spent more money on flowers in the bathrooms than flowers for a few of the other rooms combined…! But people hung out there all night. They even took portraits in there!"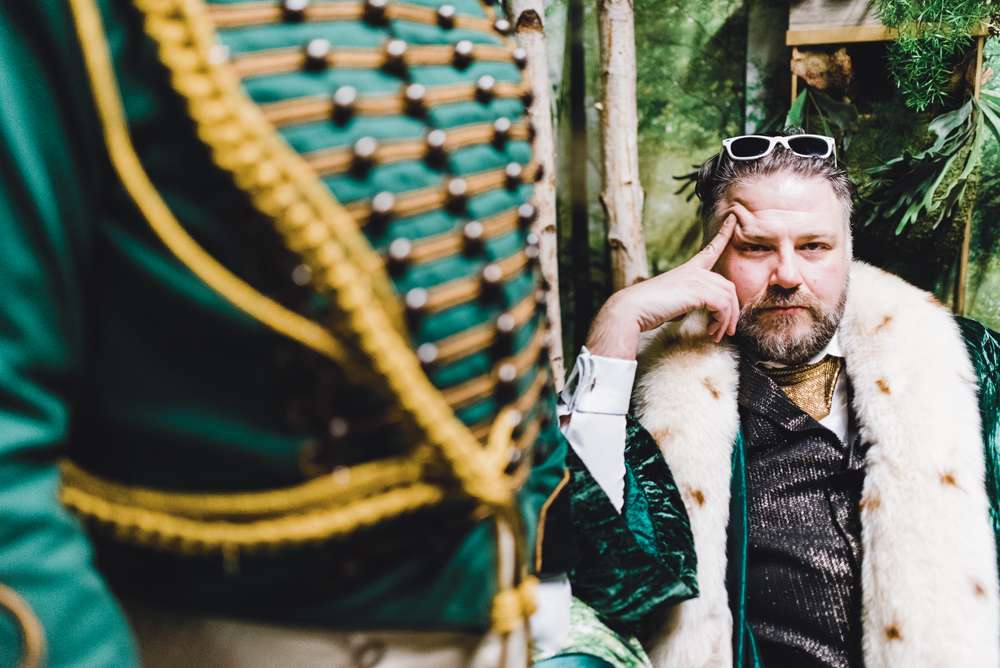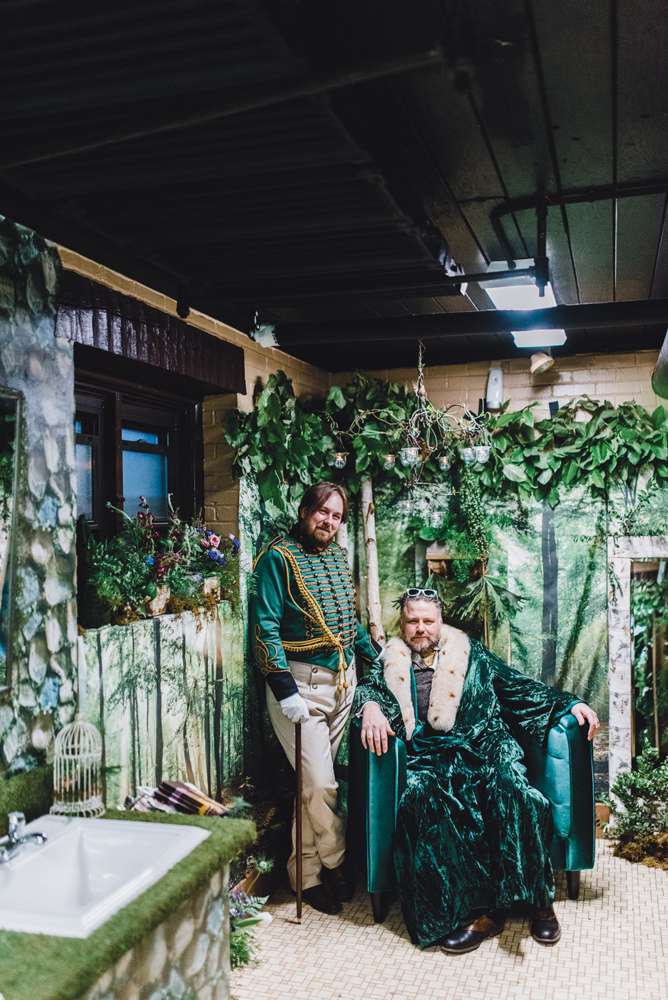 "The dress code for the wedding wasn't your usual 'semi-formal' or 'black tie' nonsense", they explained. "Eccentric dress was highly encouraged! Everyone from intergalactic visitors to hot dogs showed up. Our wedding website had a costume idea generator. We apologise for the hours you will now spend trying to see all 32,756 possible combinations!"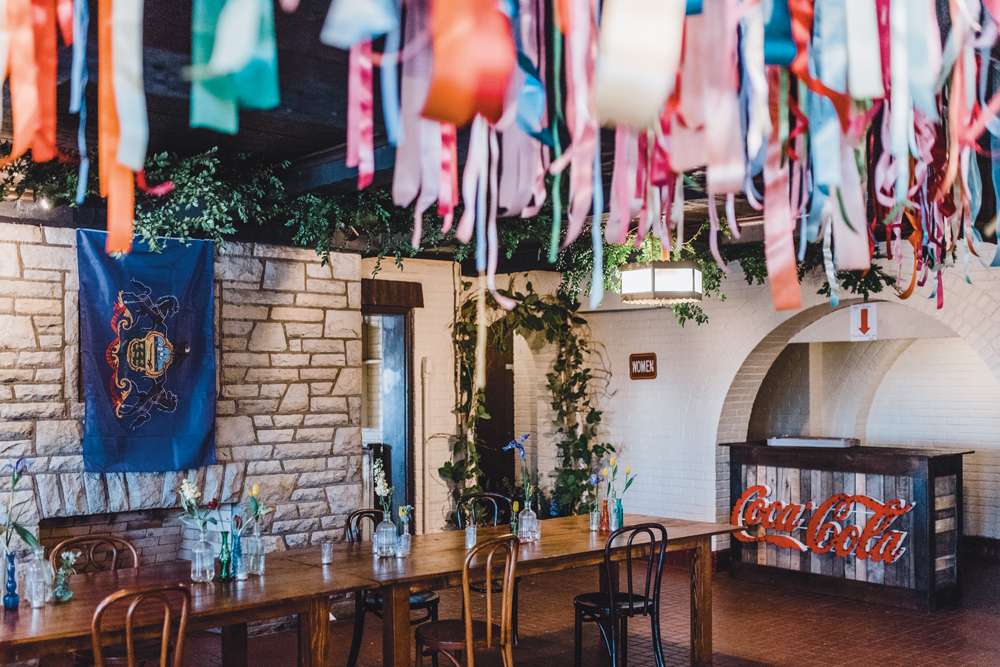 "Guests were also encouraged to bring a Christmas ornament for the family tree. Some were magical. Some were touching. Some were terrifying. All of them were placed in the giant fireplaces in hopes that Santa would accept our invitation and join the party."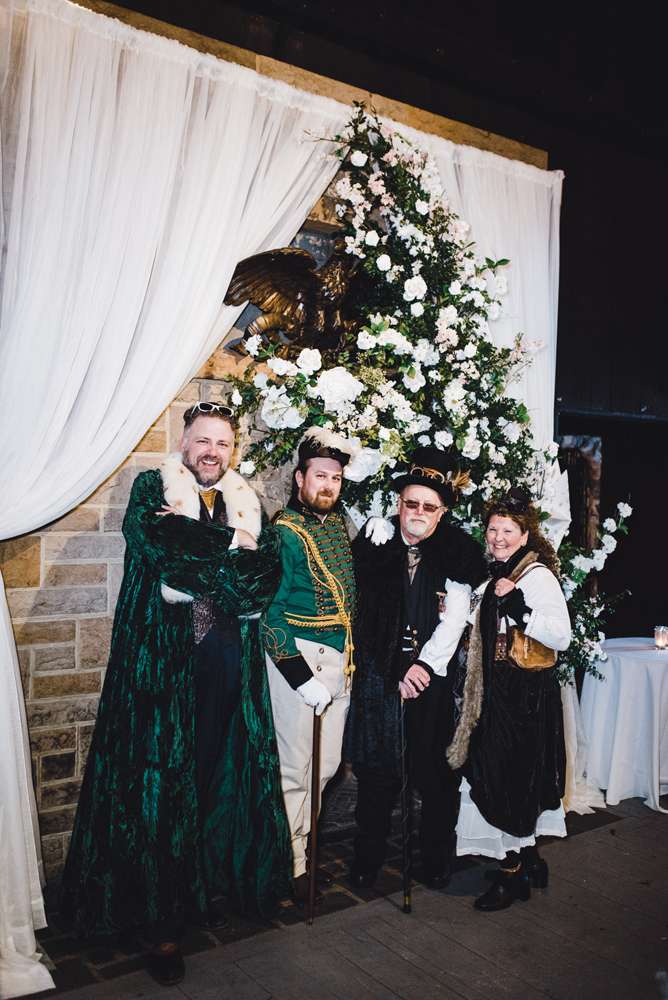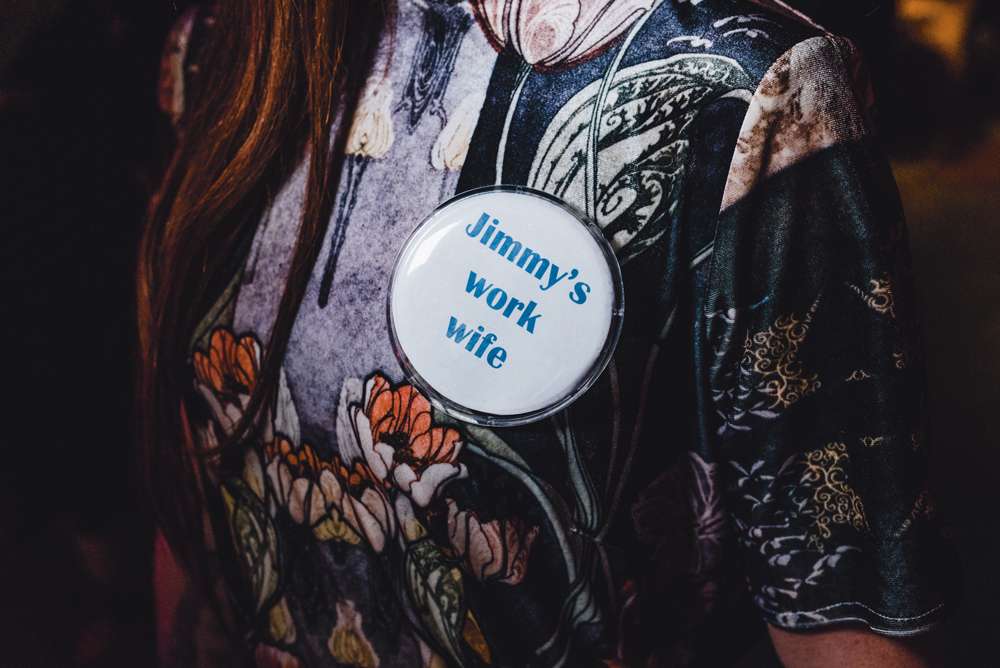 Seeing things 'from the other side' was enlightening for the couple, who have been working with and advising their engaged clients for many years. "All the things we say to our couples are true. It's true about the RSVPs – 10% won't show up even if they do RSVP and say they are. We had 27 people say they were coming and didn't. You feel like human ATM the day of your wedding with all the people you have to pay: 'Who are you, and why do I owe you an envelope of money?' The stress was less because we were doing the thing that we love but if we had tried to do something that was 'trendy' or not us, we would have been stressed and not enjoyed the day or the experience."
"The best compliment we got was that the wedding didn't feel like a wedding", they concluded. "Guests told us it felt like a festival and it was just about everyone being there together and celebrating. It wasn't about the decor or the flowers – it never is for us. It's about the experience that we created for our family and friends."