Amongst friends and family, Mark and Harriet are nicknamed Peter and Wendy – Mark is the boy that never grey up and Harriet is the sensible one! With a £6000 budget they set about planning a subtle Neverland themed wedding – focusing on a day that was relaxed, fun and simply themselves.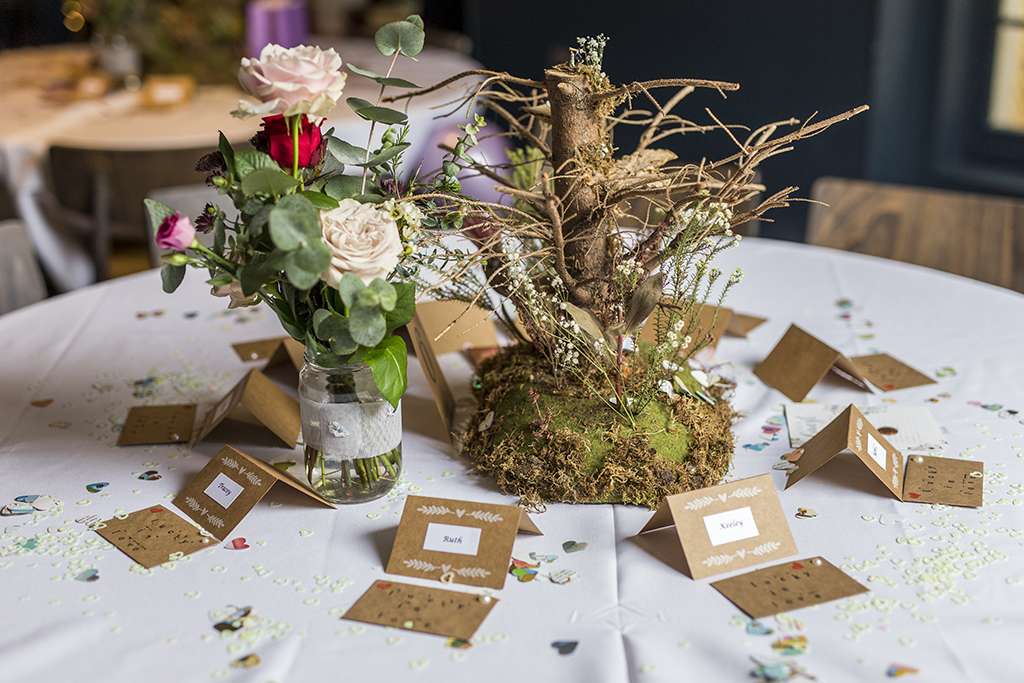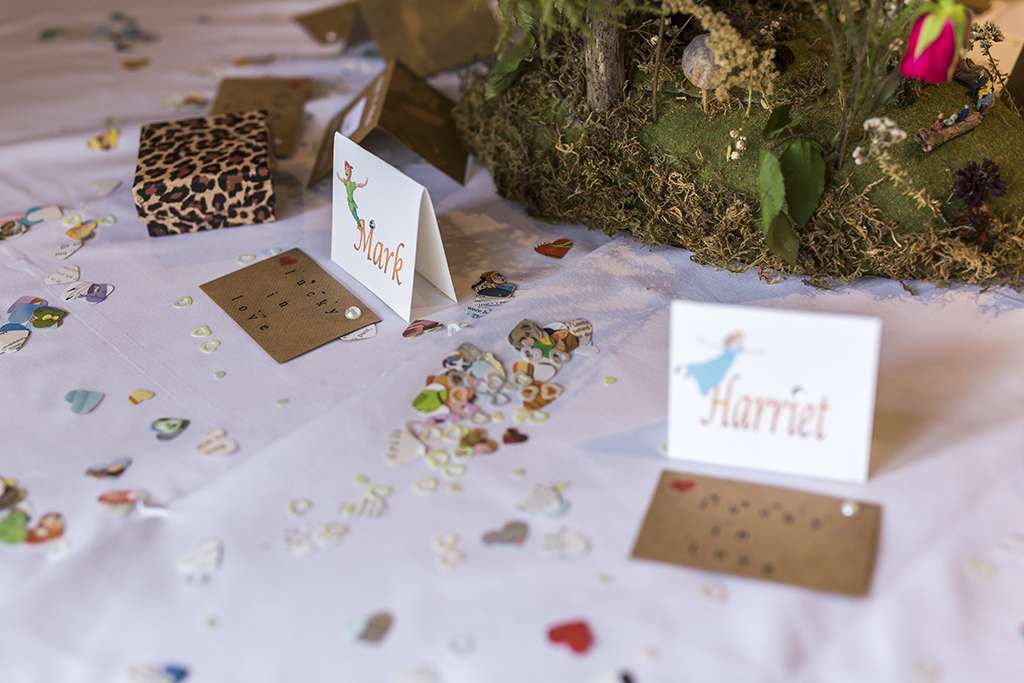 Harriet wore a blue sparkly Needle and Thread dress in a nod to Wendy's infamous blue nightie, and paired it with Kurt Geiger shoes and a veil she made herself. The bridesmaids complimented her pastel blue dress with lilac Chi Chi dresses.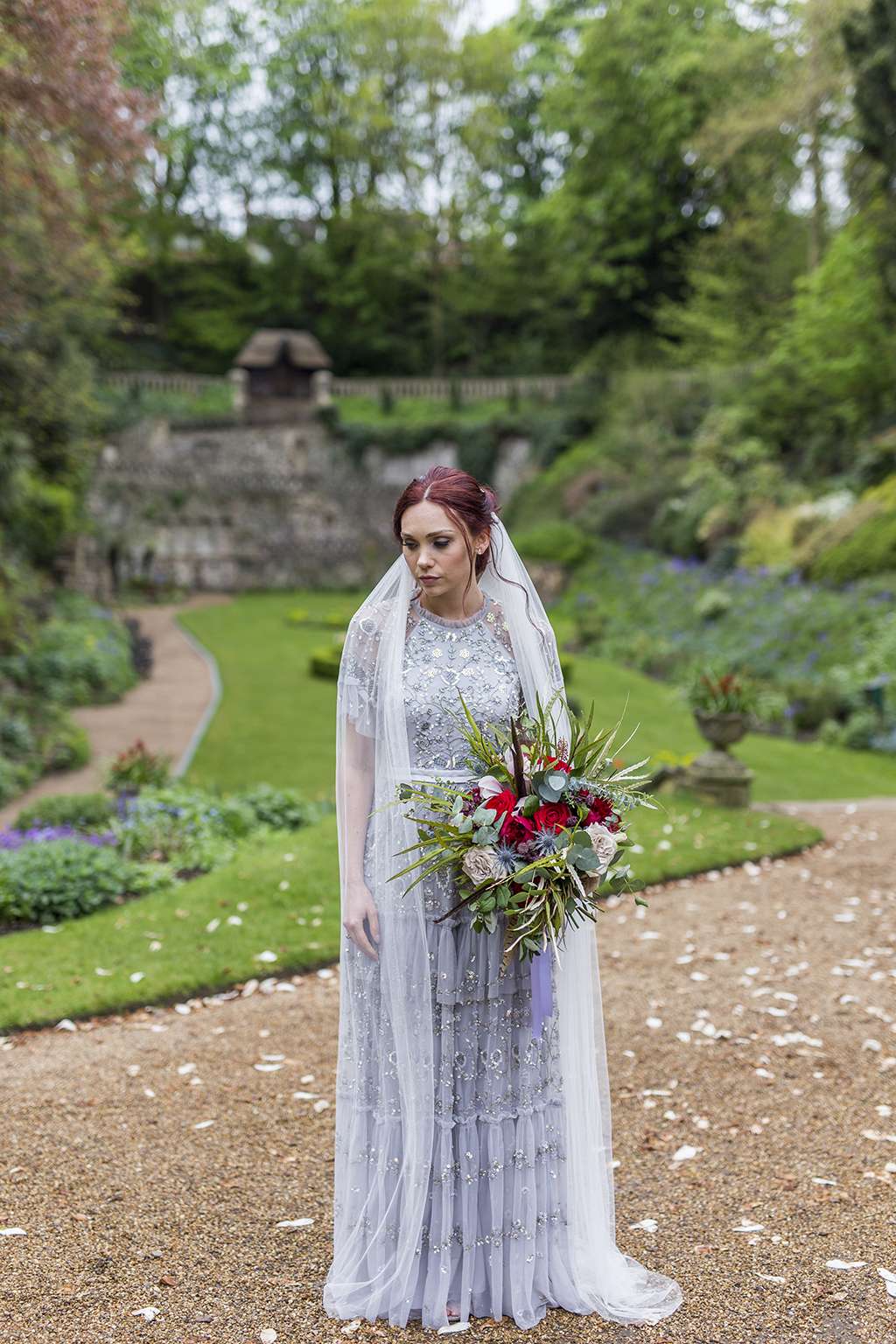 The couple chose key elements in their decor to be Peter Pan themed to keep the whole feel subtle and lighthearted. They decorated their tables with miniature bride and groom figures riding taxidermy and cut Peter Pan books into love hearts to use as confetti. Mark and Harriet also made their invites and table plan which helped to save them money. They had a Peter and Wendy silhouette cake topper and used vintage Peter Pan books as decorate throughout.
They certainly had fun when it came to planning the details of their day – they even had a fake first dance. "We slow danced to a cheesy Ed Sheeran song with it coming to an abrupt holt about 30 seconds in," said Harriet. "Suddenly Queen's Don't Stop Me Now came on and we got everyone on the dance floor with us! It was amazing and everyone had so much fun. A slow first dance was definitely not us."
The couple had an intimate ceremony, held at Norwich Castle, with their closest friends and family joining them for a sit-down wedding breakfast at a low-key local pub afterward. In the evening they were joined by another hundred guests for a casino night. "Plenty of the guests got into the gambling spirit, and a load of us stayed at the hotel so the party could continue into the early hours."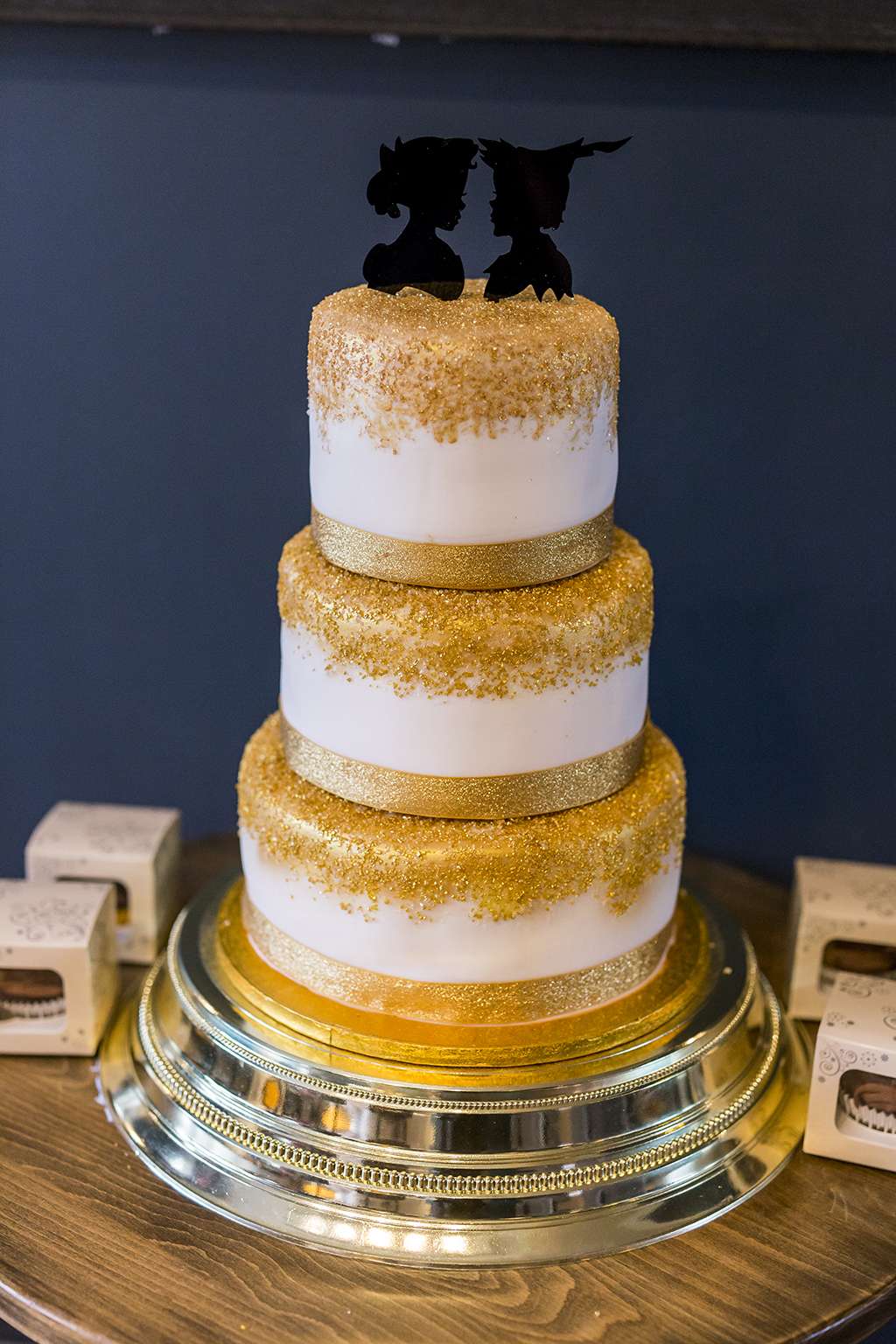 Mark and Harriet found recommendations from friends and family were super helpful when picking their suppliers. Like most, they found putting together the table plan a tedious task, and struggled with cramming in lots of appointments in the week leading up to the day. "Planning for these is key," said Harriet. "We also wish we'd taken into consideration for the weather on the day. While you can't plan the weather, having a Plan B for where to take photos and making sure we got the shots we wanted would've been much less stressful!"