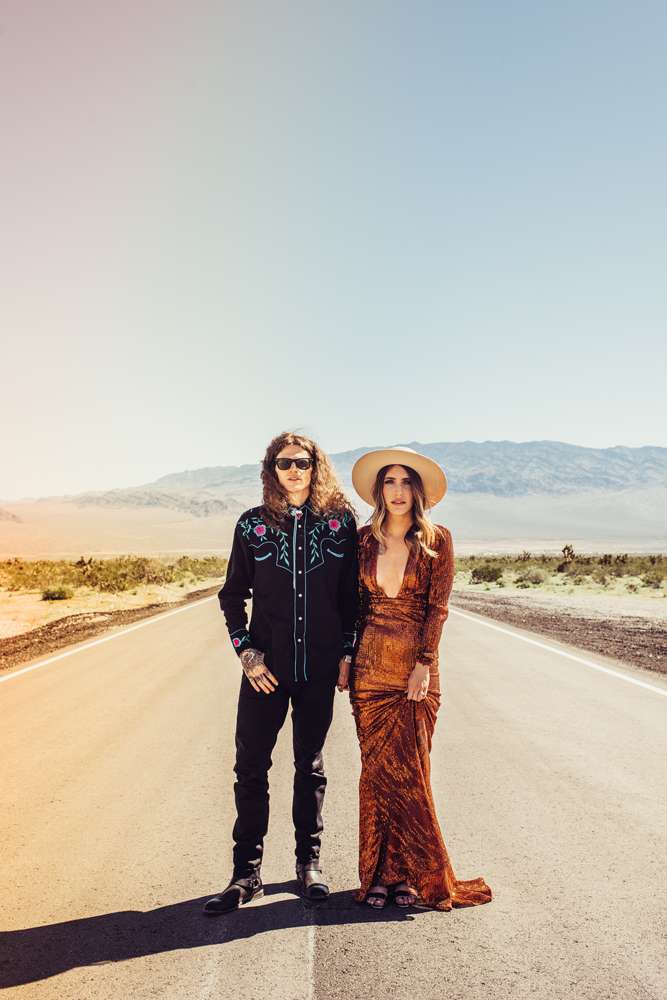 Las Vegas elopements… We just can't get enough! Sorry not sorry we've got another beauty heading your way today! But Makayla and Stephen's day was just too cool to say no to so here we are! That bronze sequin dress… his colourful meets western shirt… the desert shots… Everything is just too damn GOOD! The couple met in Berkley, California. He was tour managing a band that she was a big fan of.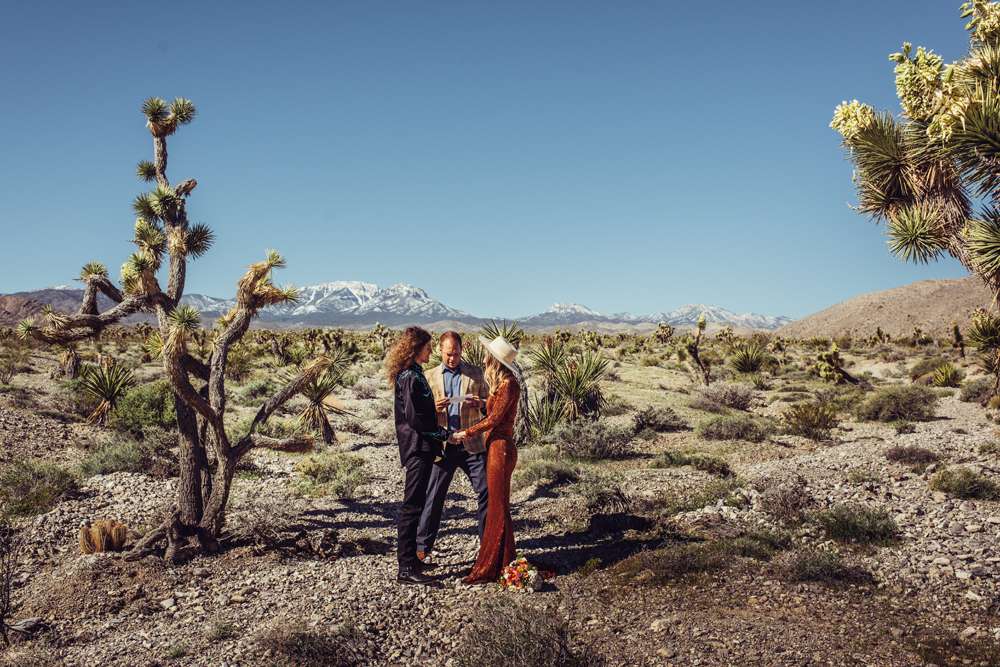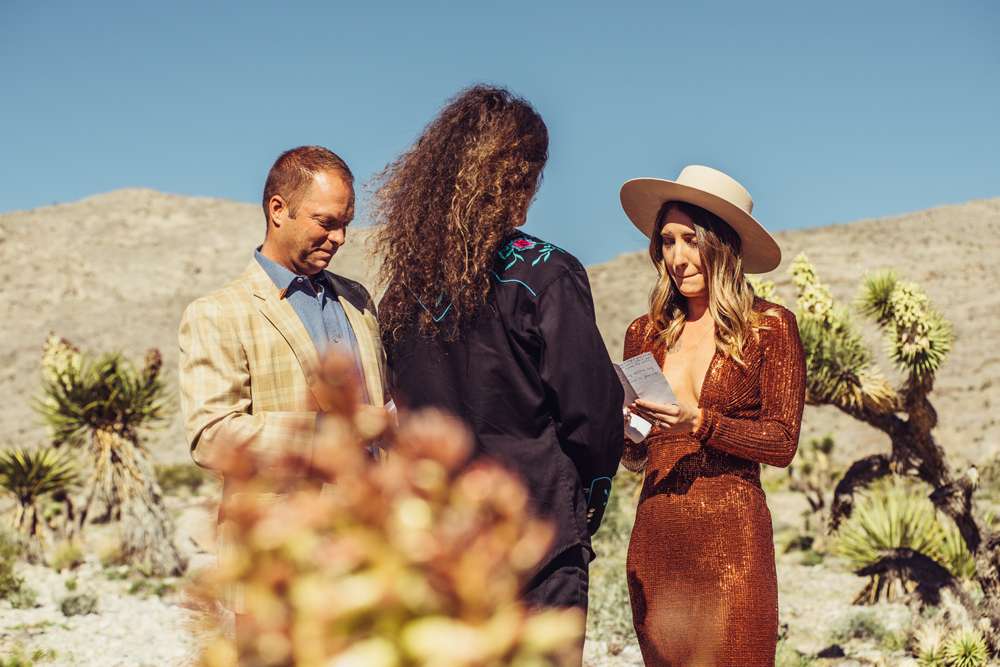 "I went to buy a record of theirs at the merch table and there stood my future husband in all his glory", Makayla began. "I knew I had to see what this one was about, but only after five months of contemplation and rigorous encouragement from my friends did I finally reach out to him on social media."
After getting ready together at the Cosmopolitan Hotel, they drove out to the desert with photographer Ashley Marie Myers in tow, for their intimate and emotional ceremony in front of a Joshua Tree.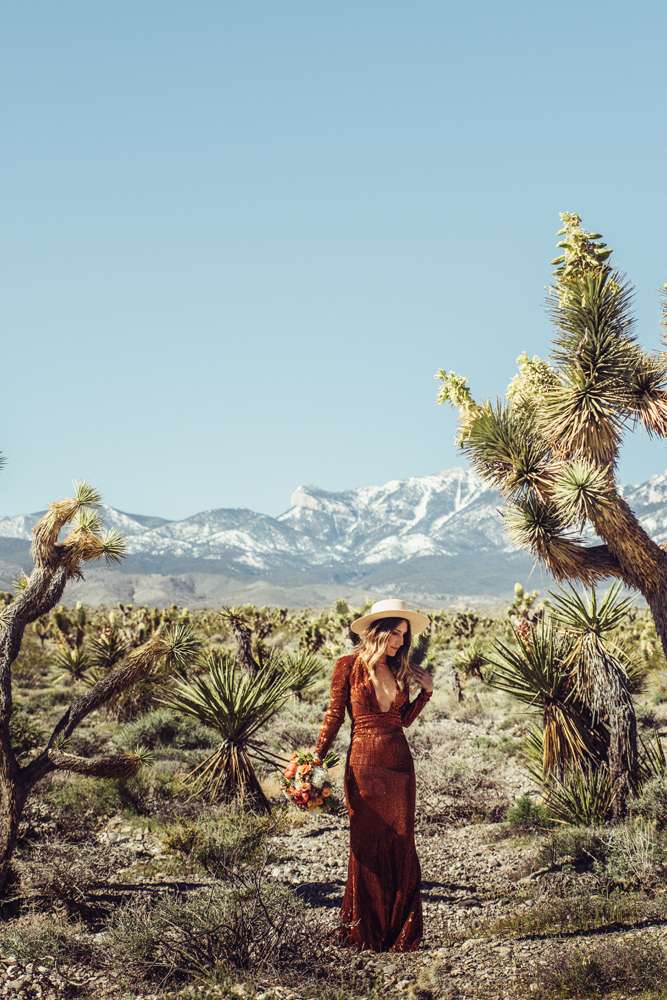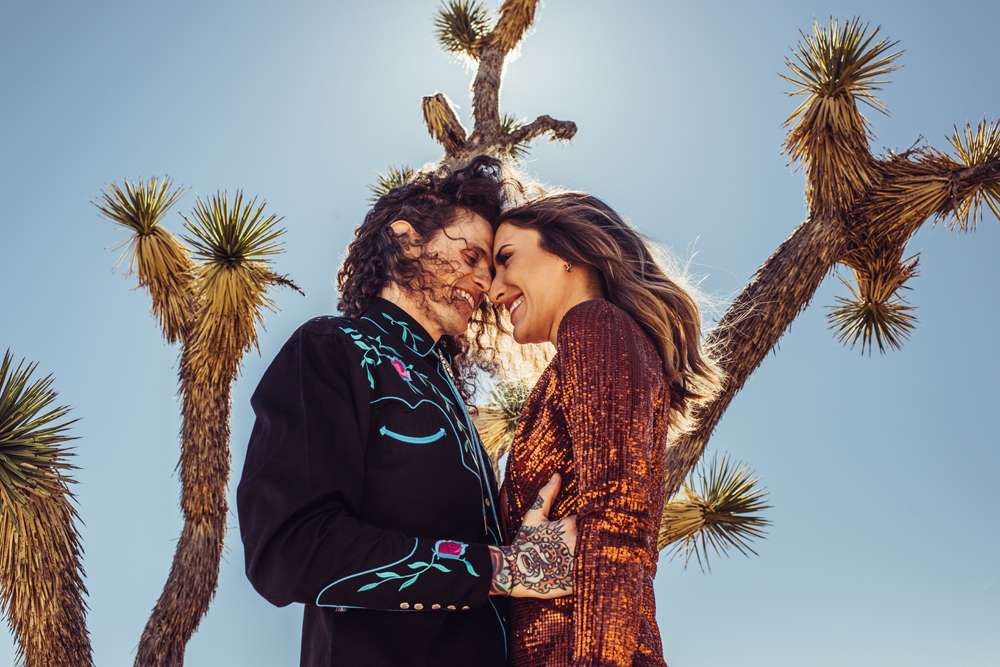 "The inspiration for the wedding was just ourselves", the bride continued. "We wanted to celebrate the special way we feel about each other and from that spawned our intimate Vegas elopement. We were truly inspired by our own love and our own wishes as to how we wanted to celebrate that fact!"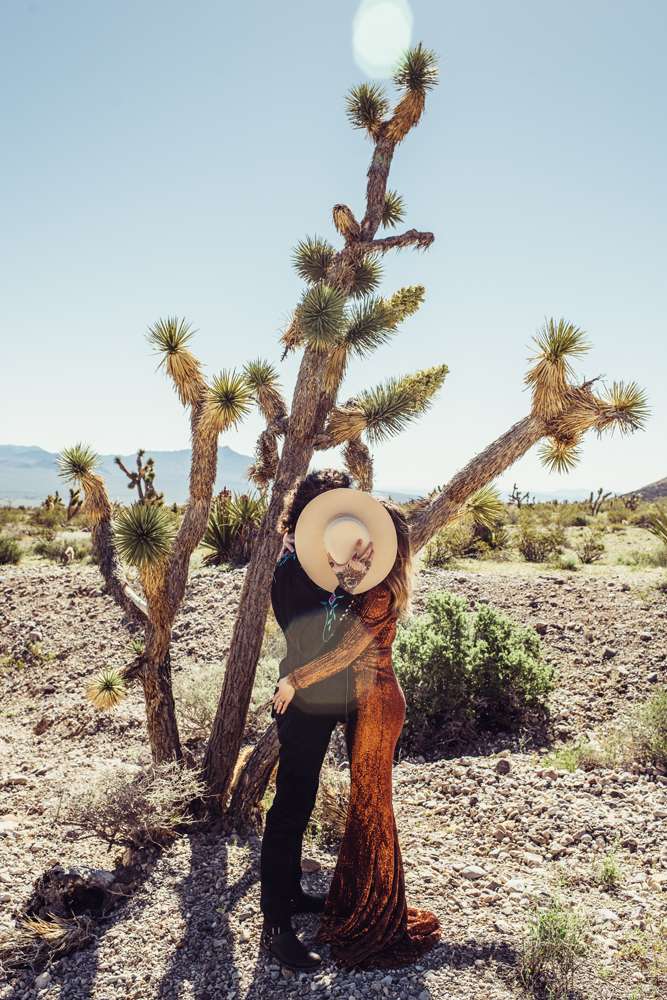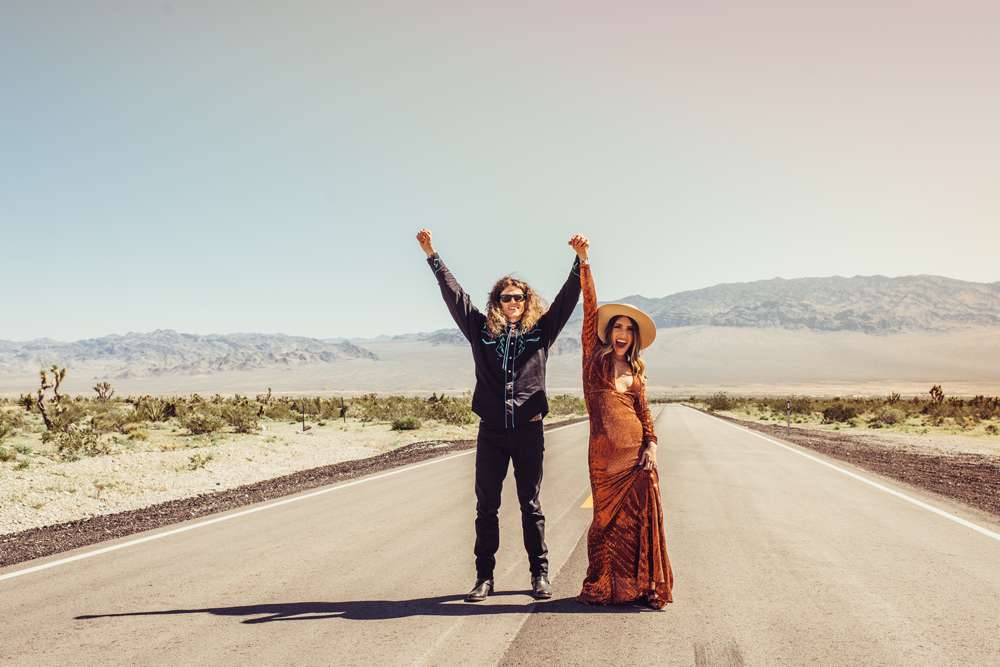 "Ashley drove us and Tony, our officiant, up north of Las Vegas. As we approached these fields of Joshua trees, Ashley pulled off into a turnout she had shot near before. Everything was in bloom (unique to the desert because of unusually heavy rainfall), the snow covered Mount Charleston was in the backdrop and we agreed on the ceremony location without hesitation. There were wild burros (donkeys) and little yellow Cholla cacti all around us. The wild burros were eeee awing during our ceremony, and it was cute how chatty they were."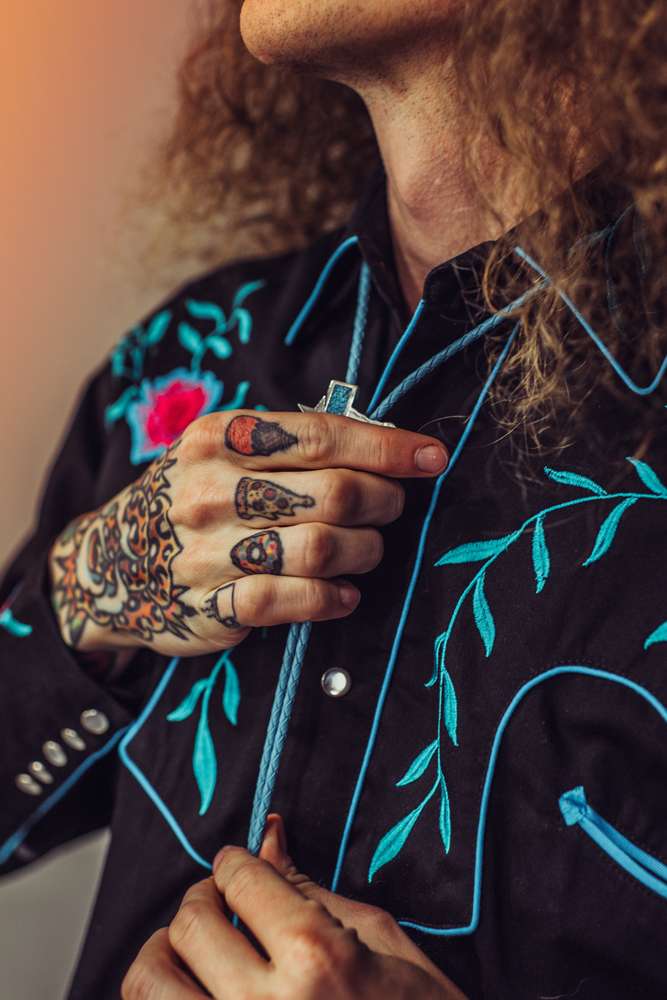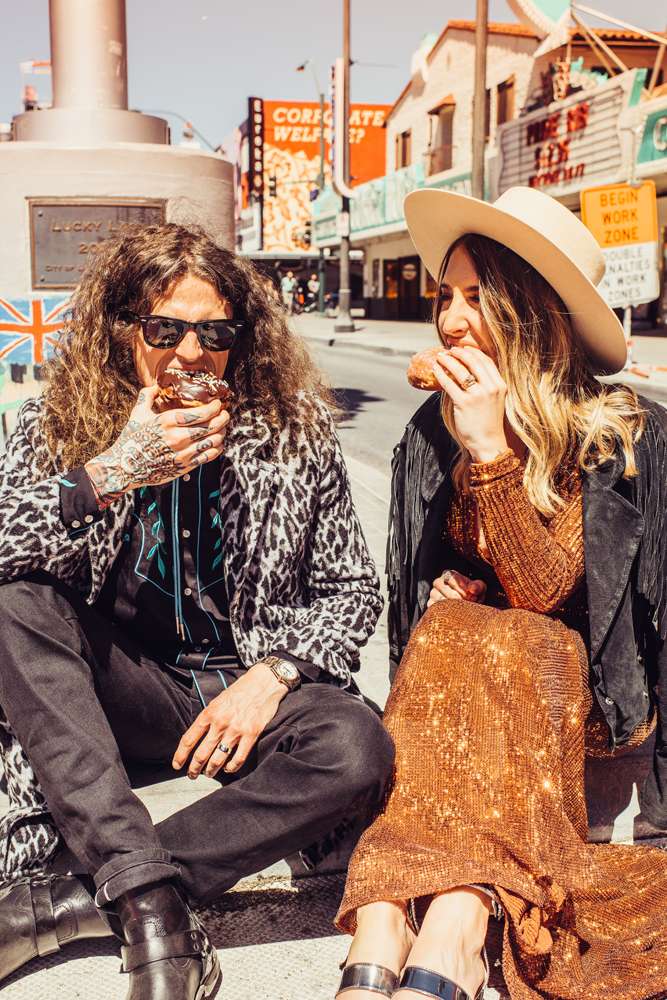 There were so many highlights of their perfectly 'them' day of celebration. "My husband has his five favourite foods tattooed on his right hand (burger, ice cream, pizza, donut, coffee)", she explained, "We managed to consume all five in one day, which neither of us had ever done in a 24 hour period! We also danced to Don't Want To Miss A Thing by Aerosmith, who actually performed the day of our wedding in Vegas. Not only did we dance to our song, but we danced to our song while the very artists sang it for us."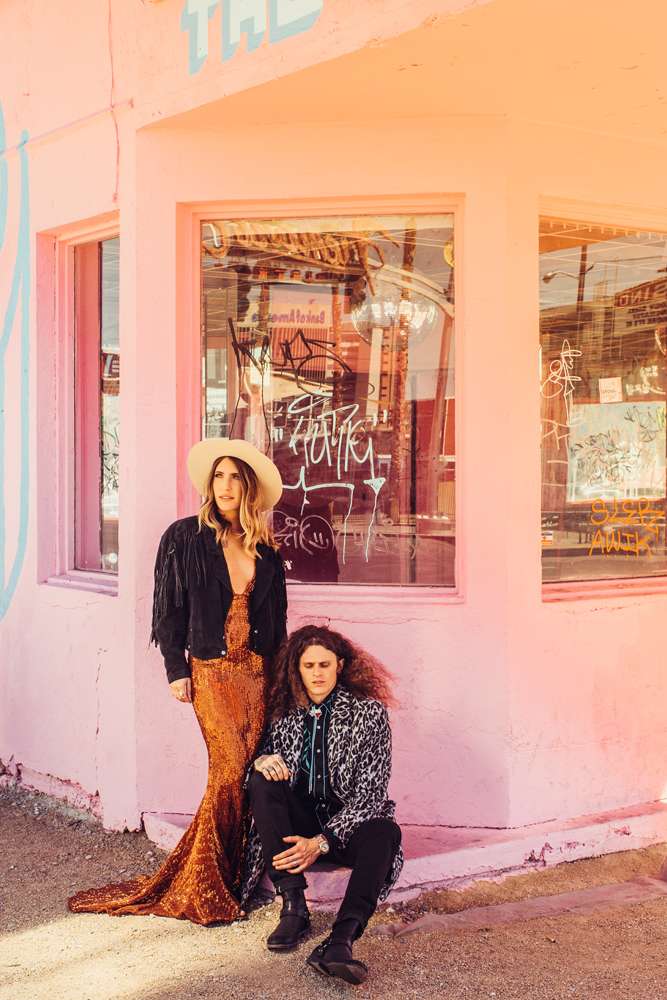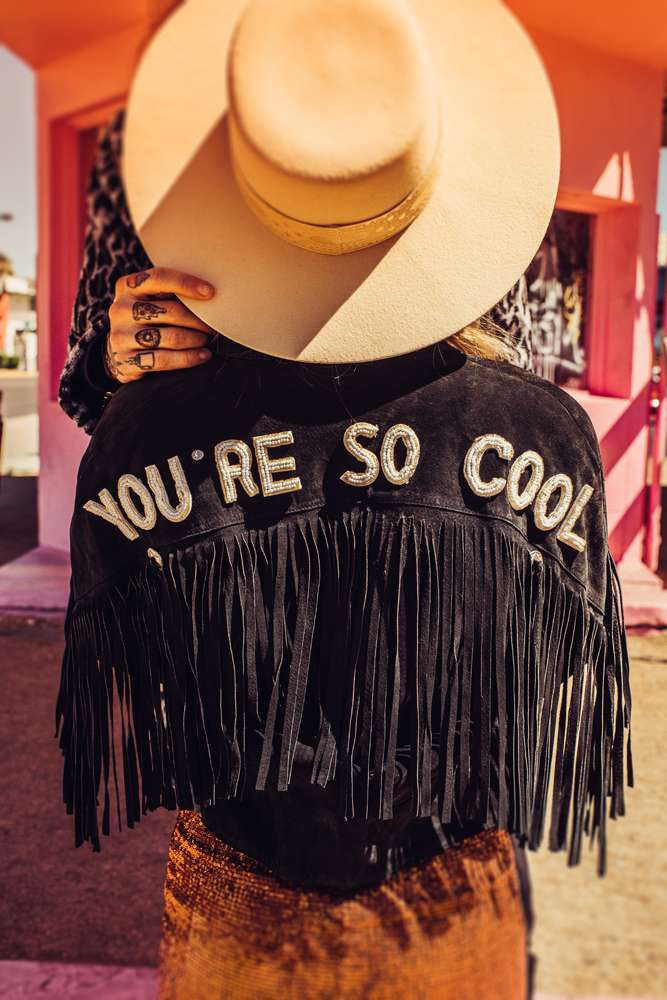 Although they didn't set a budget, the day ended up being pretty low-cost due to it being an elopement and not having any guests to please or pay for! In terms of DIY the bride glued the words 'You're So Cool' (from her husband's favourite movie True Romance) on the back of her jacket. "I knew he would think it was special since he's a movie buff, and because we love each other hard like Clarence and Alabama do in film."
"The best thing about our wedding was that it was totally stress-free", she concluded. "That made everything about the wedding the best!"