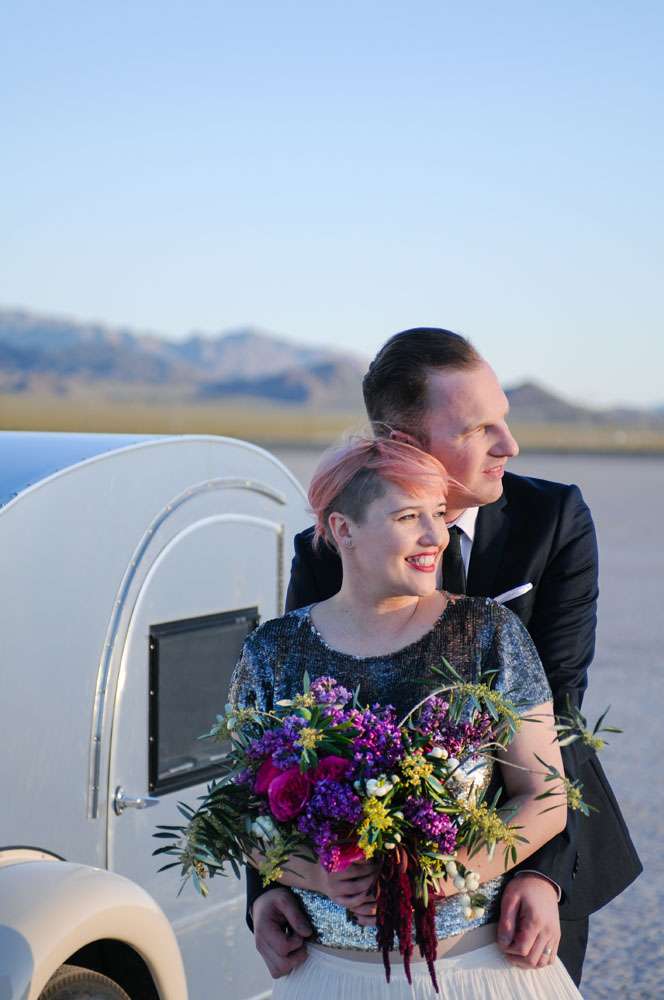 Sarah and Adam really just wanted to marry on their own terms, so an elopement it was! They flew from New Zealand to Vegas and on 16th April were married on the El Dorado Dry Lake Bed in Nevada.
"We can happily say that we did our wedding our way, and we clearly did it simply for us", said Sarah. "We both absolutely love the desert and big open spaces and we wanted that to be a big part of our ceremony. We both appreciate the minimal, and you don't get much more minimal than a dry lake bed on the outskirts of Nevada. We also love mid-century architecture and retro design so we had a retrofitted teardrop trailer provided by Flora-Pop. They also brought along a pair of vintage champagne saucers and a pair of mismatched chairs – that's all we needed and we wouldn't change a thing."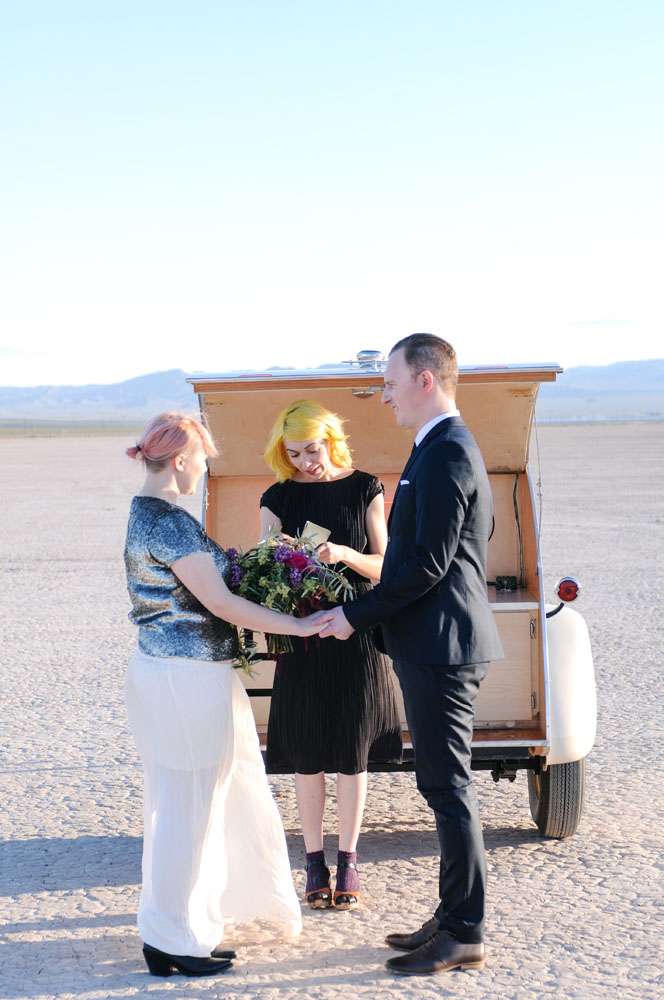 Sarah wore a dress from Forever 21 and she did her own hair and make up. Adam dressed in Topman from head-to-toe. This wedding wasn't about buying lots of stuff or spending money, it was simply about them saying "We do".
"Upon arrival in the US for our wedding we found out that my luggage had been accidentally taken by another traveller who had passed through the transit, leaving me with only the clothes I was wearing less than two days from the wedding. Thankfully the rings were safely in my carry-on bag! So I ended up buying a dress from Forever 21 and calling it a day."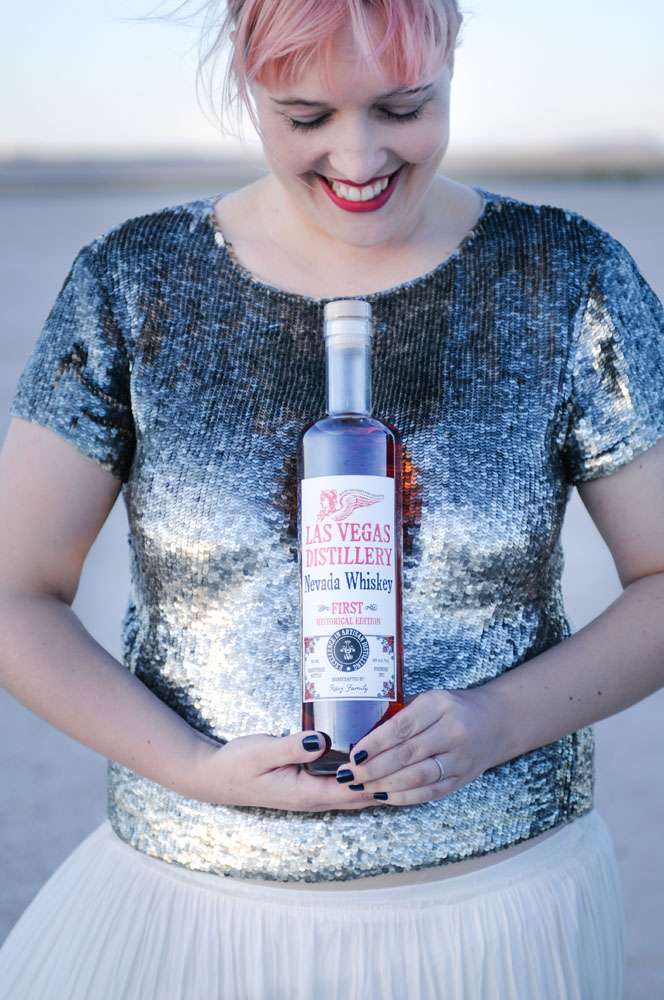 "The best bit about our wedding was the calming energy in the desert," she explained. "We were actually running late and were at risk of losing the light. Essentially arriving at El Dorado was the end of our massive one-way journey from our home in New Zealand. We had travelled for 28 hours, lost luggage, ran around shopping malls, lost our way, found our way… but within moments of arriving the stillness of the desert completely grabbed us. Everything waiting on our arrival was perfect."
"Our only big expense was our travel and accommodation", she concluded. "It was perfect and we had no guests. We got exactly what we wanted from our suppliers and even if we had more money we wouldn't have wanted to do it any differently."