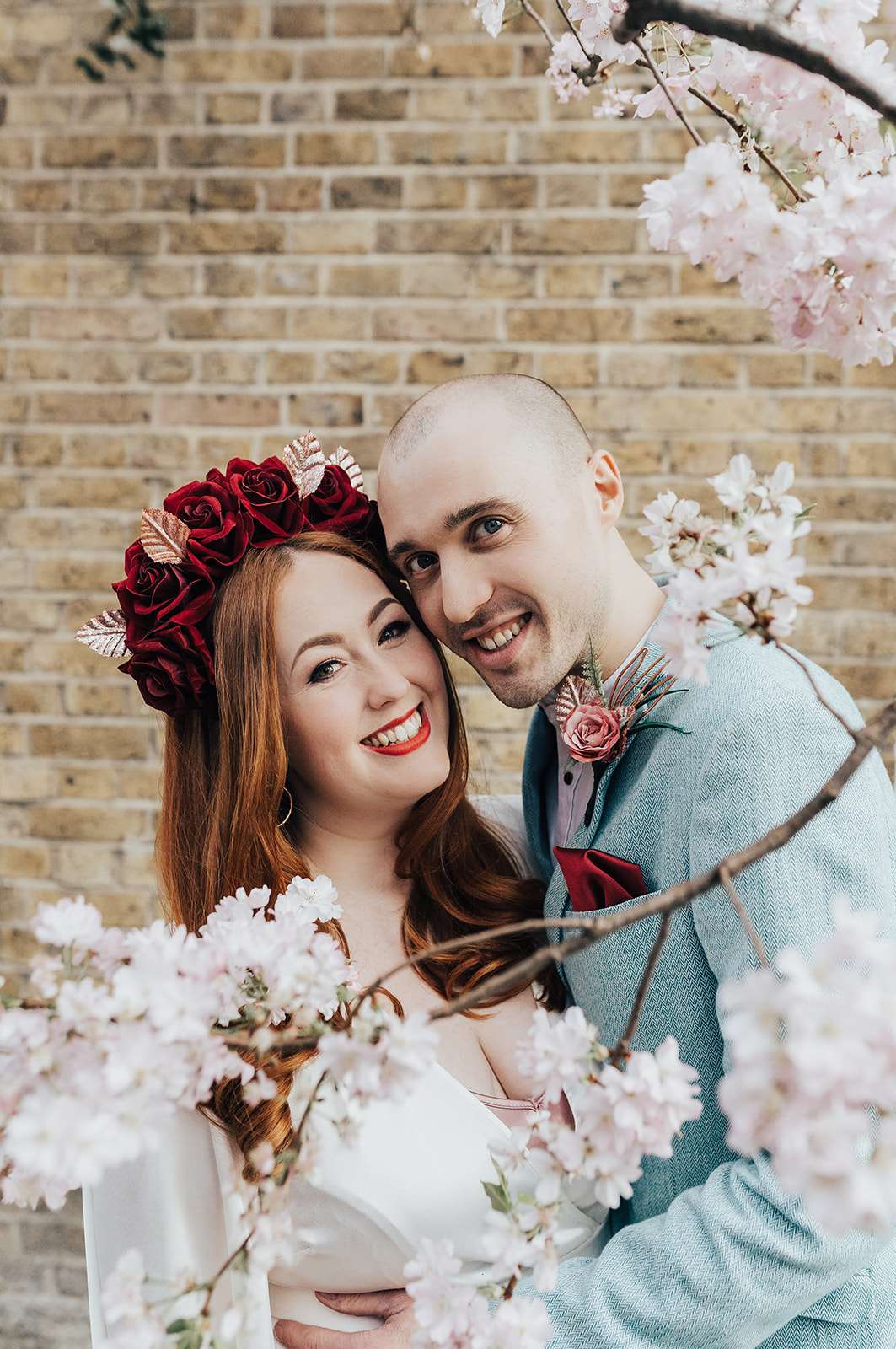 Inspired by an East London club night coupled with a strong desire to do things differently, Rebecca and Reece planned their wedding for March this year. They wanted their day to have a real old meets new feel so chose a reception venue with an industrial vibe, The Depot in Holloway, and decorated it top to bottom in tropical, sparkle and bubblegum pink themed things!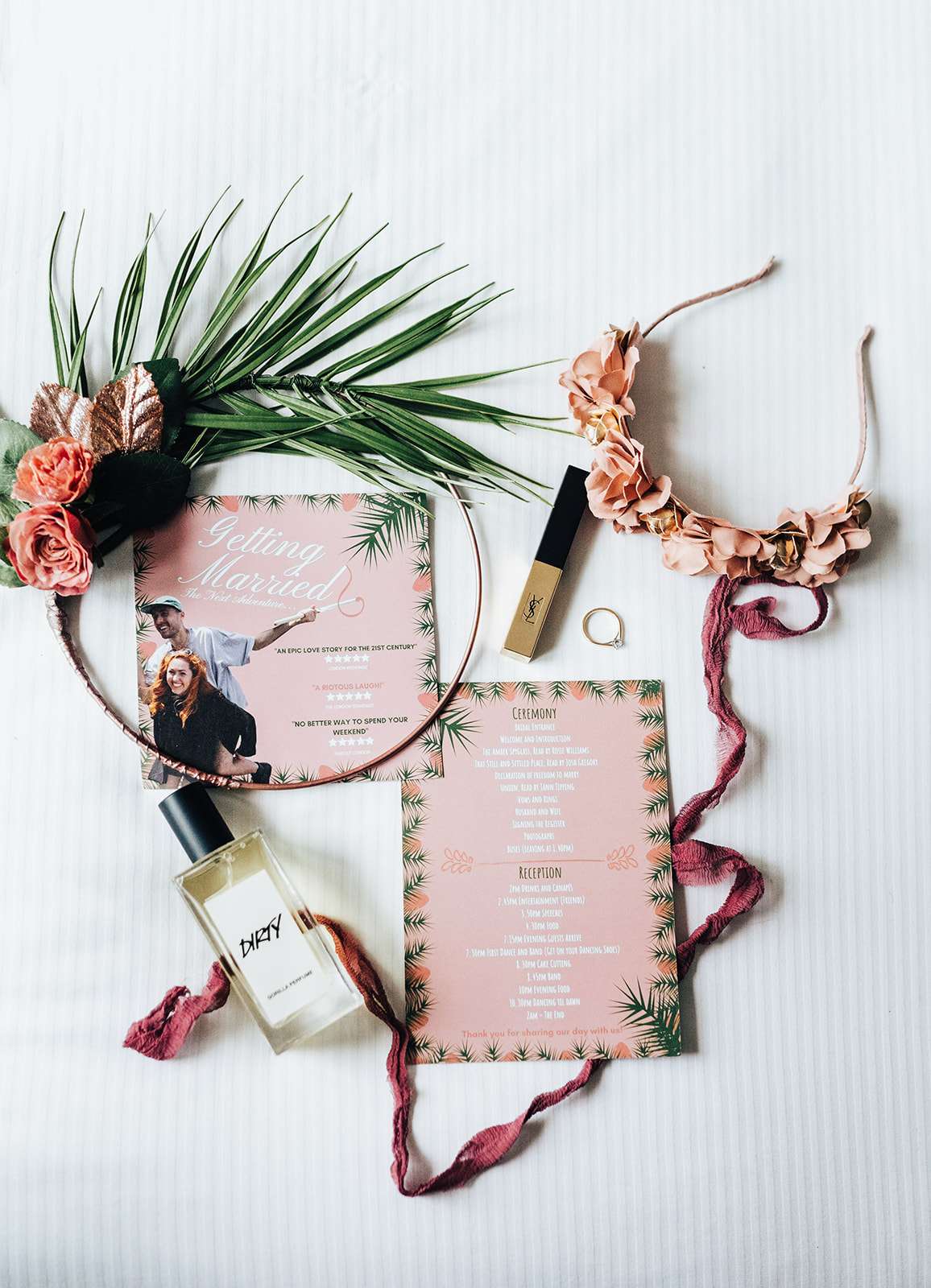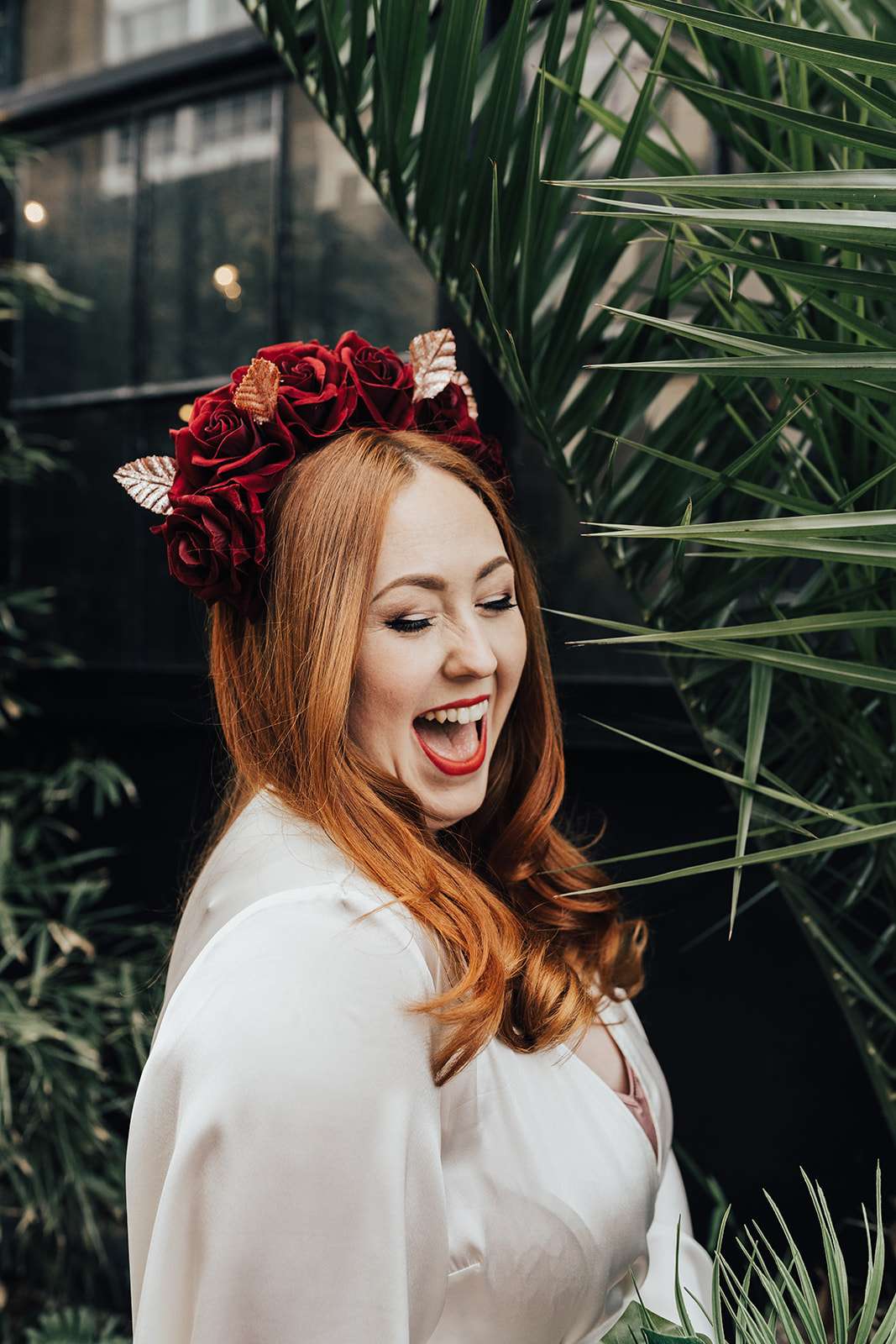 "We'd been inspired by a club in London called Moth Club, which was an old social club that had been rejuvenated for an East London crowd", explained Rebecca. "It had all it's old features mixed with glittery curtains and metallic streamers! We wanted something that felt quite old and industrial mixed with twinkly lights, tropical leaves, and glistening copper, so I guess our theme would be old Industrial meets 70s social club. We paired this with a colour scheme of pinks, reds, greens and copper/rose gold."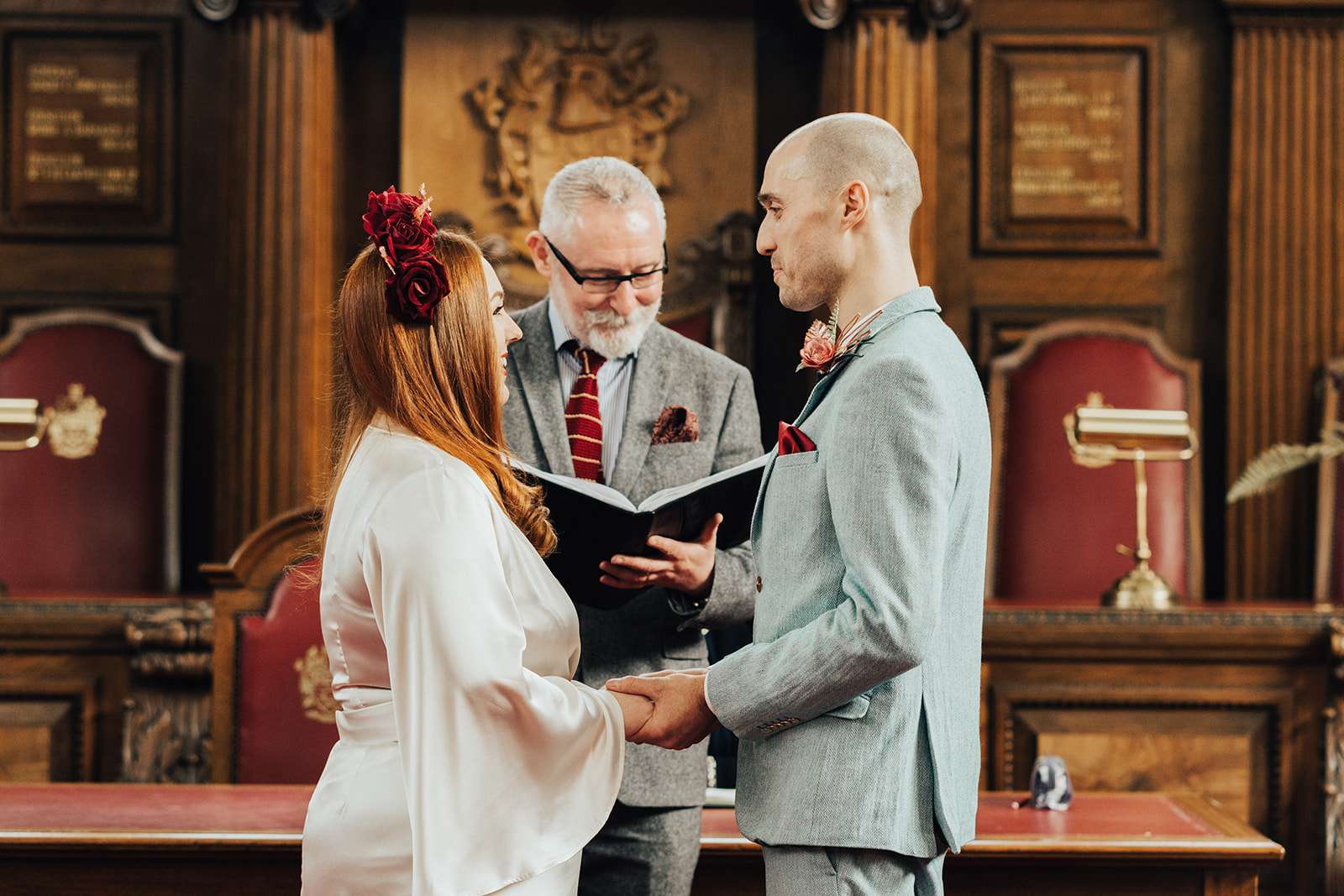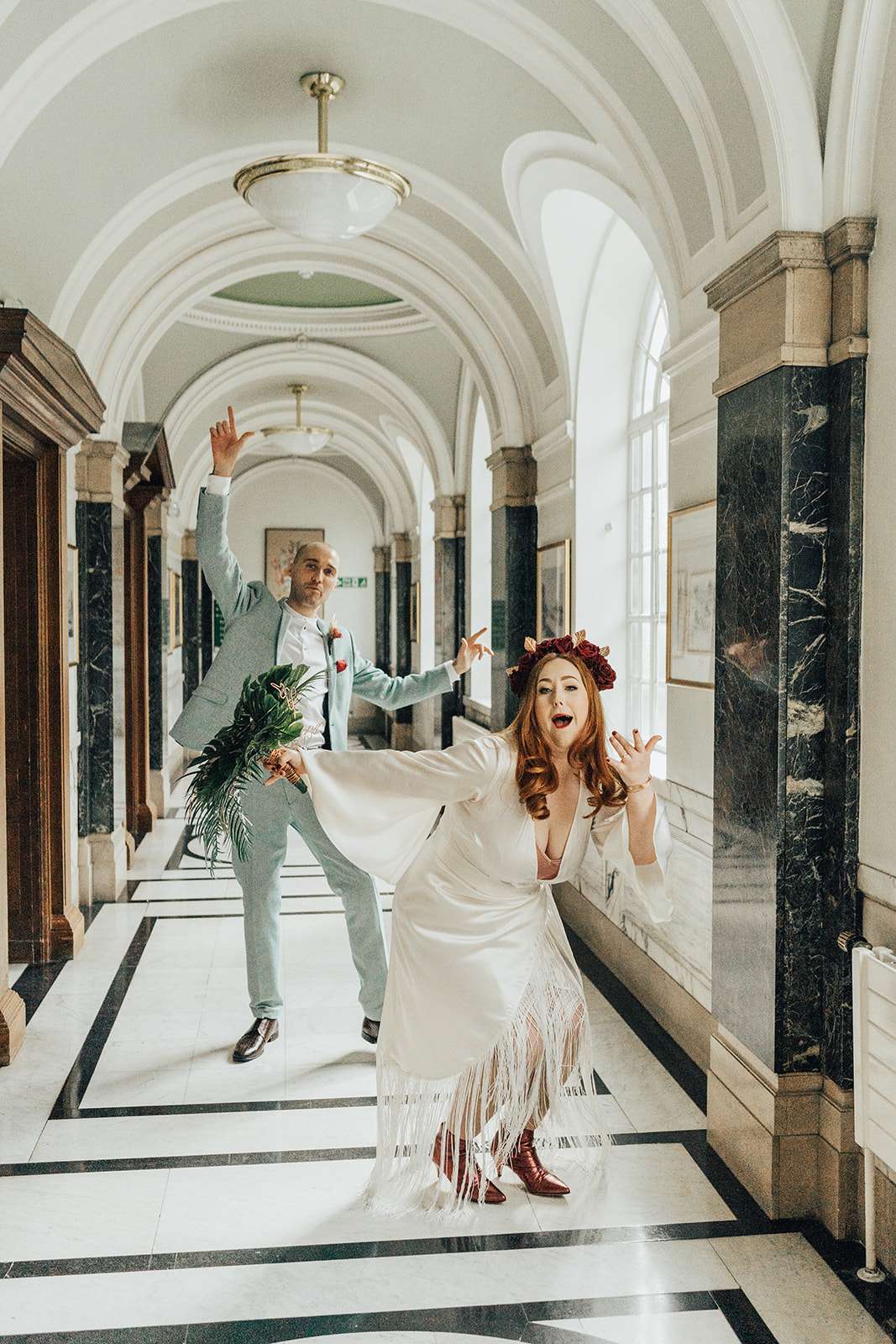 "The main inspiration came from wanting something that felt different to a typical wedding. With the reception we wanted to create something that was fun and informal enough that everyone could relax and have a great time. We felt that a more industrial or warehouse type venue would be ideal for creating this atmosphere. We really just wanted to create a wedding that reflected us as a couple – all the things we love together and all the joy that we share together."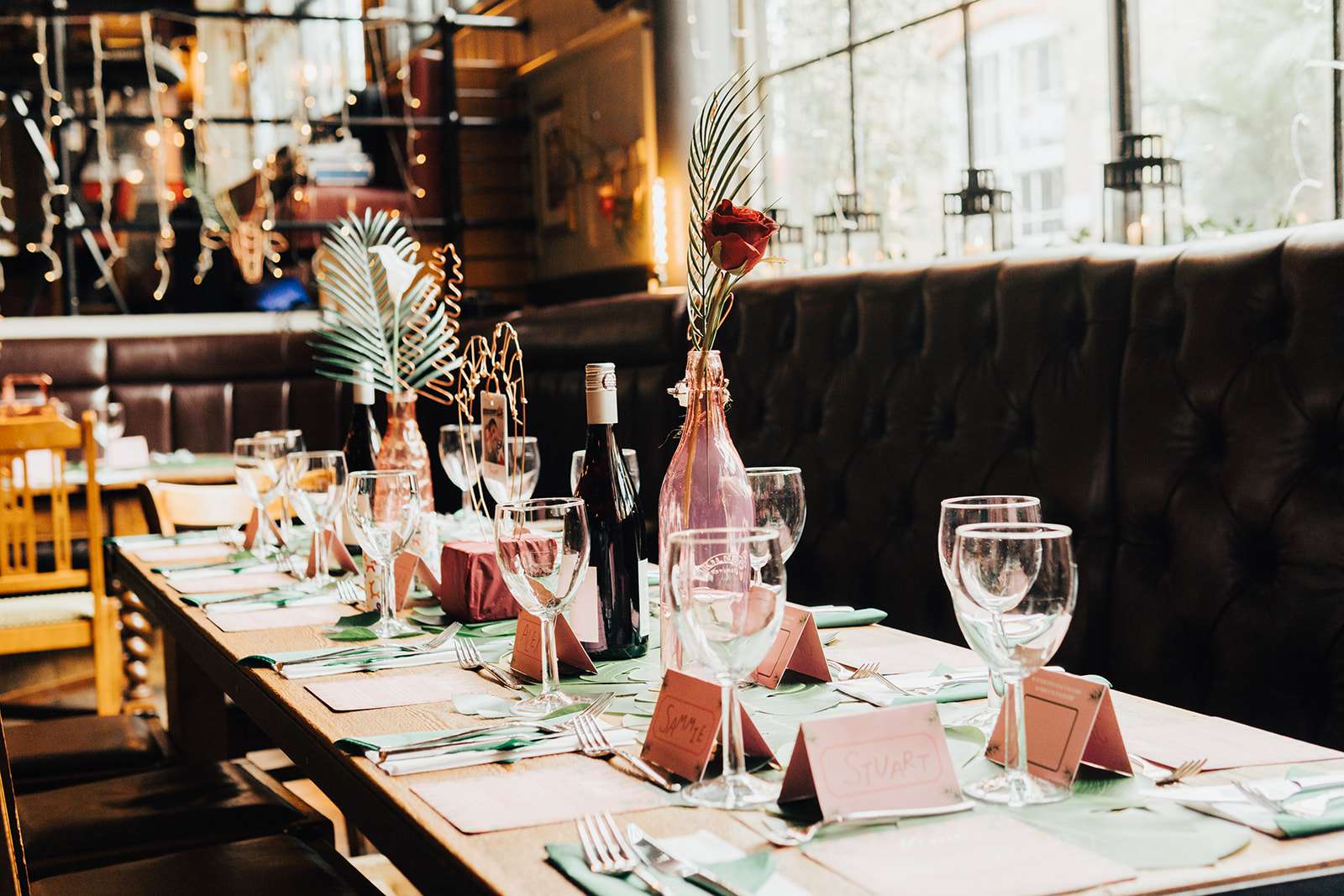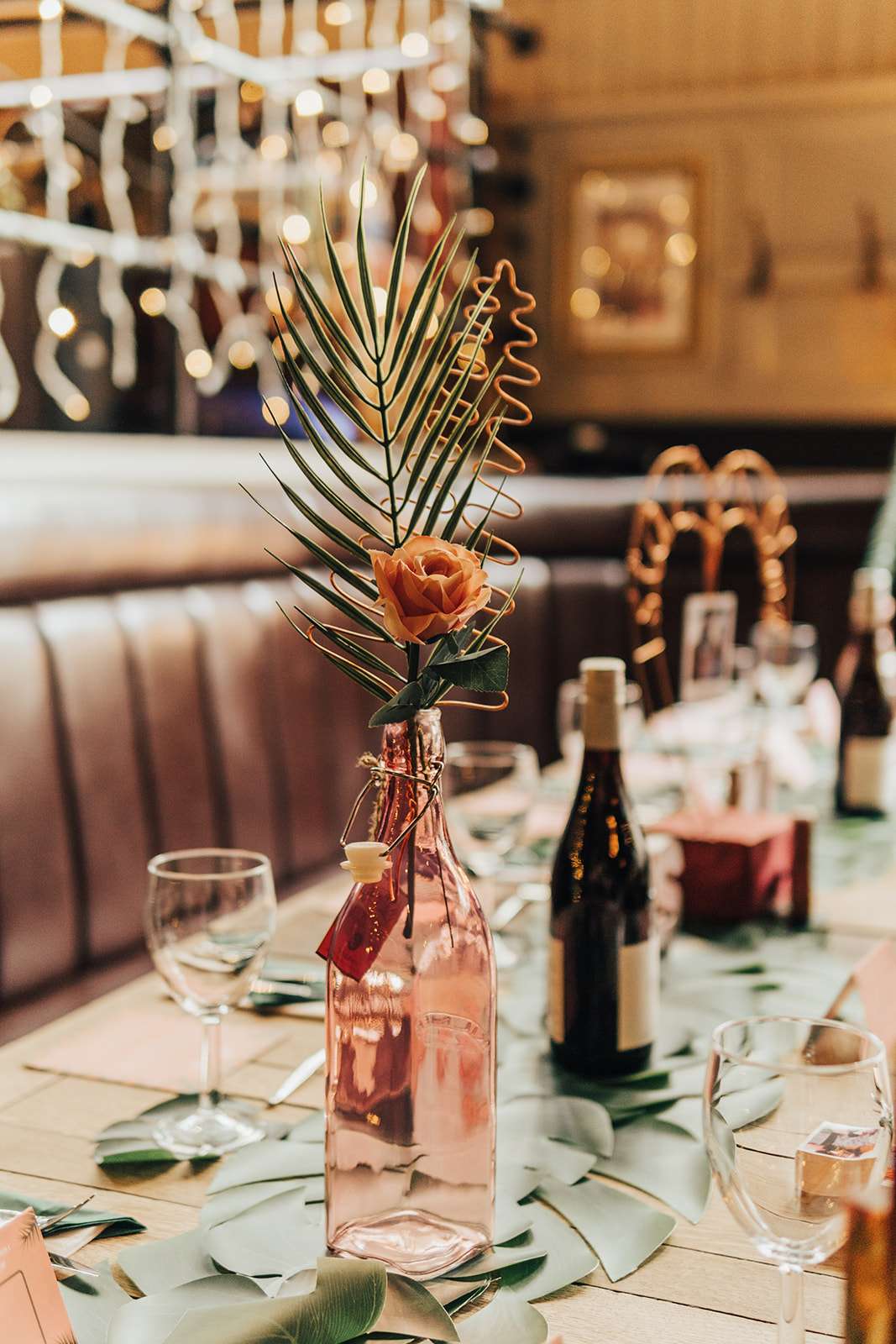 They created all of the stationery, decorations and flowers themselves. " We enjoyed doing this together (after getting in from work on an evening) and loved that we were able to use our creativity to make our wedding personal to us", she continued.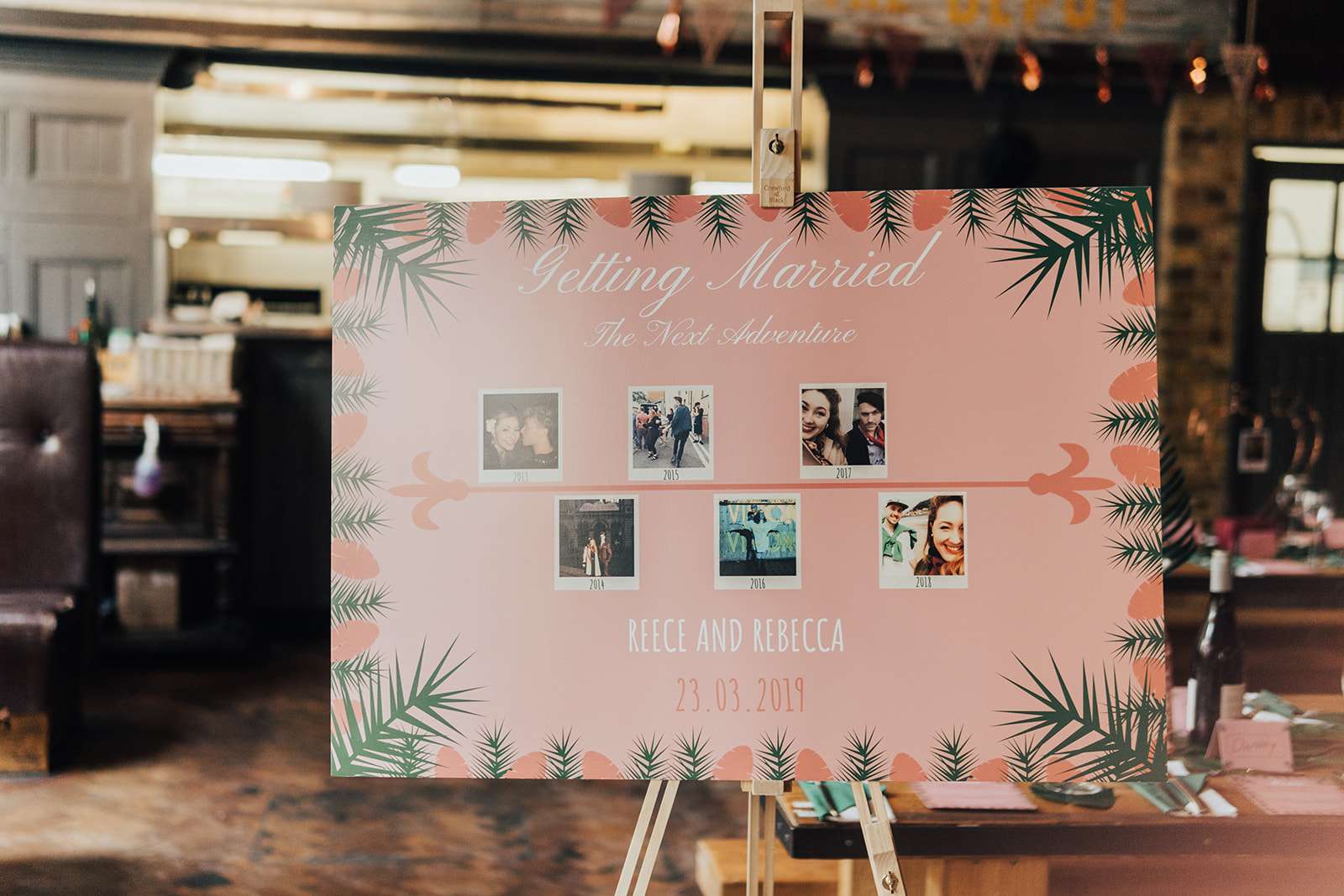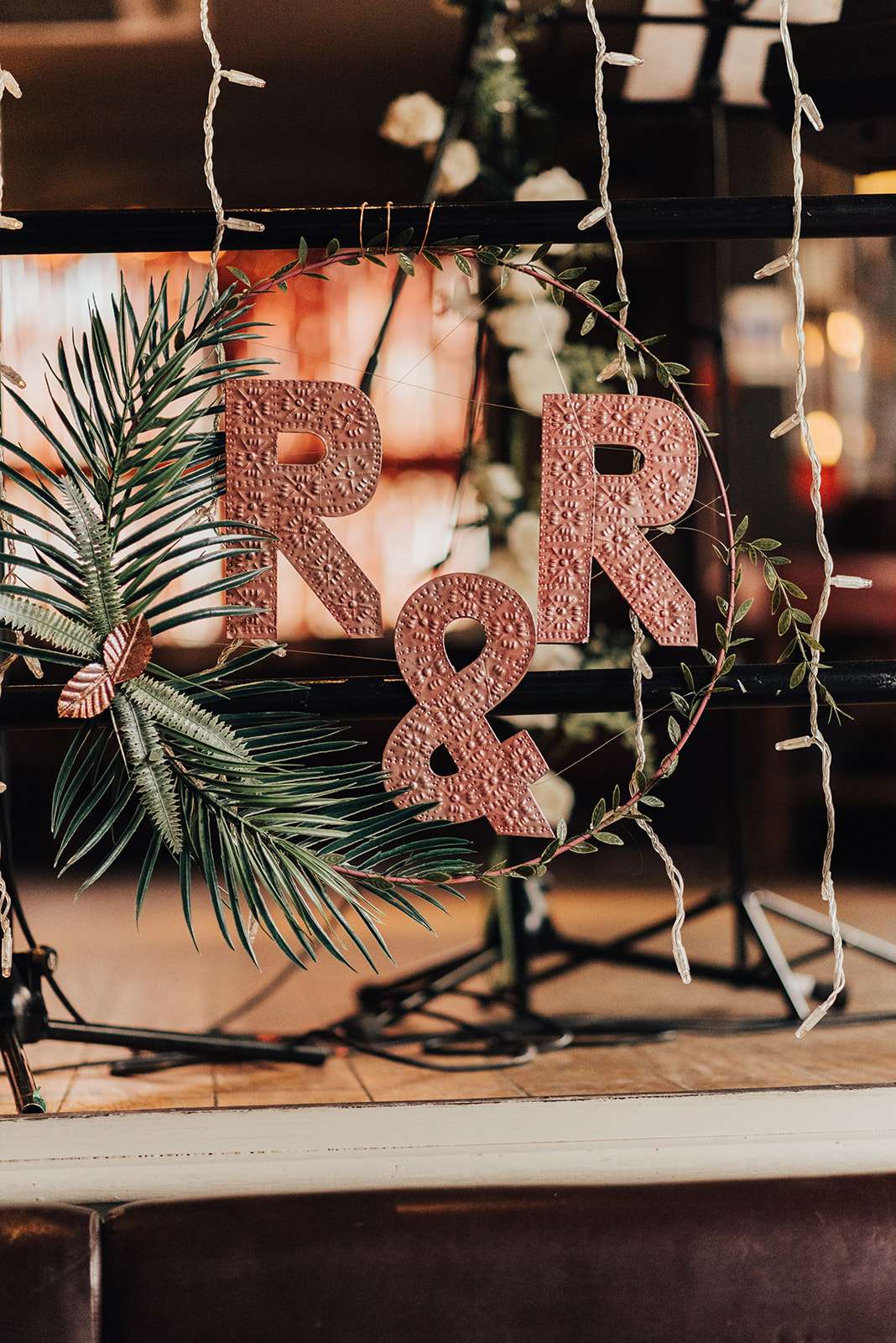 "We (Reece especially) love games so having the games hire, dart boards, and hoola hoops meant we could add that touch of fun. We both love art, so added a fun portrait activity to the place cards, and all table decor was linked to significant places for us. We love going to gigs and seeing live music together, so having our friends perform and then having a live band was really special to us. As we both like a party we wanted to make it as fun as possible and made sure everyone was fed and watered for the whole night!"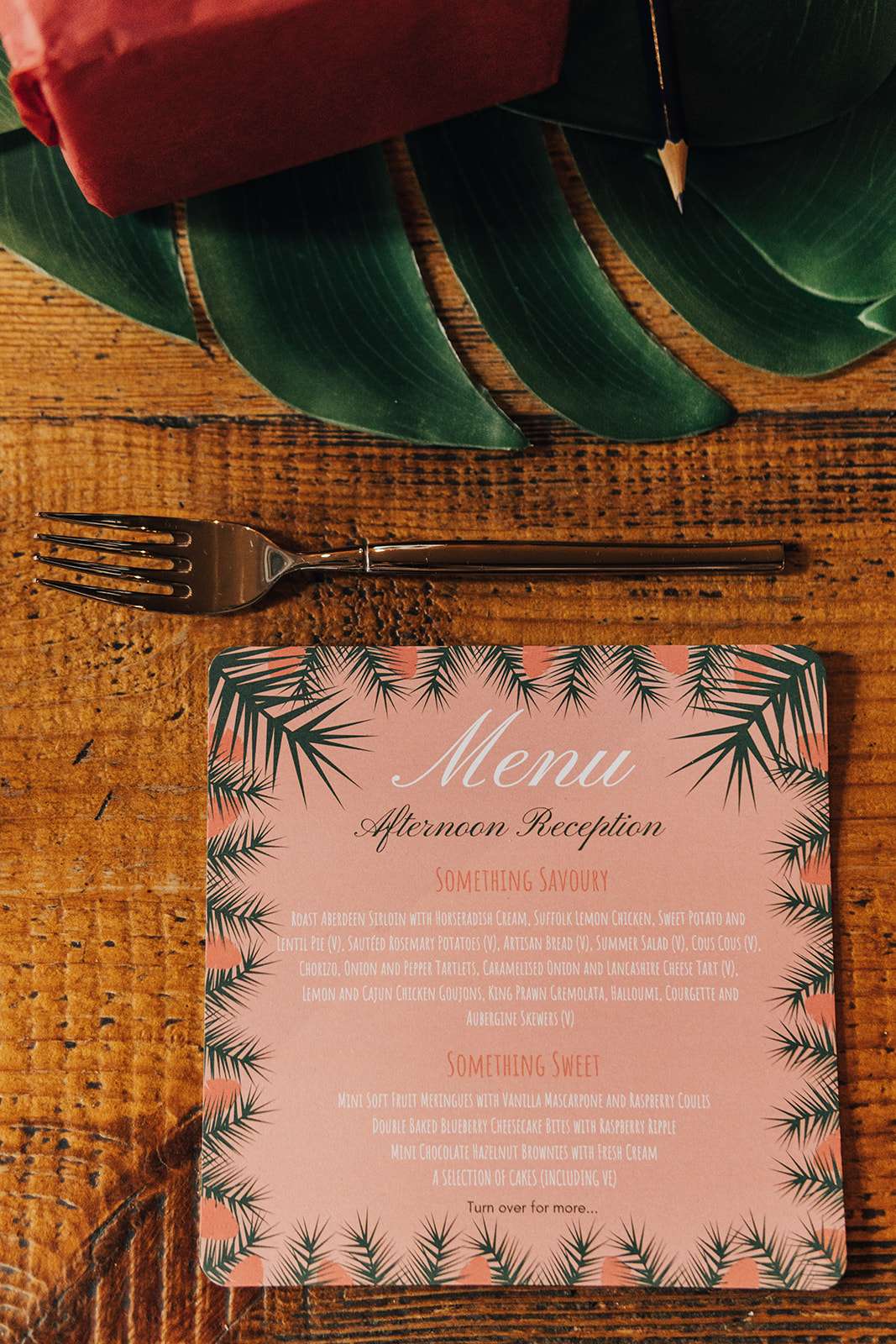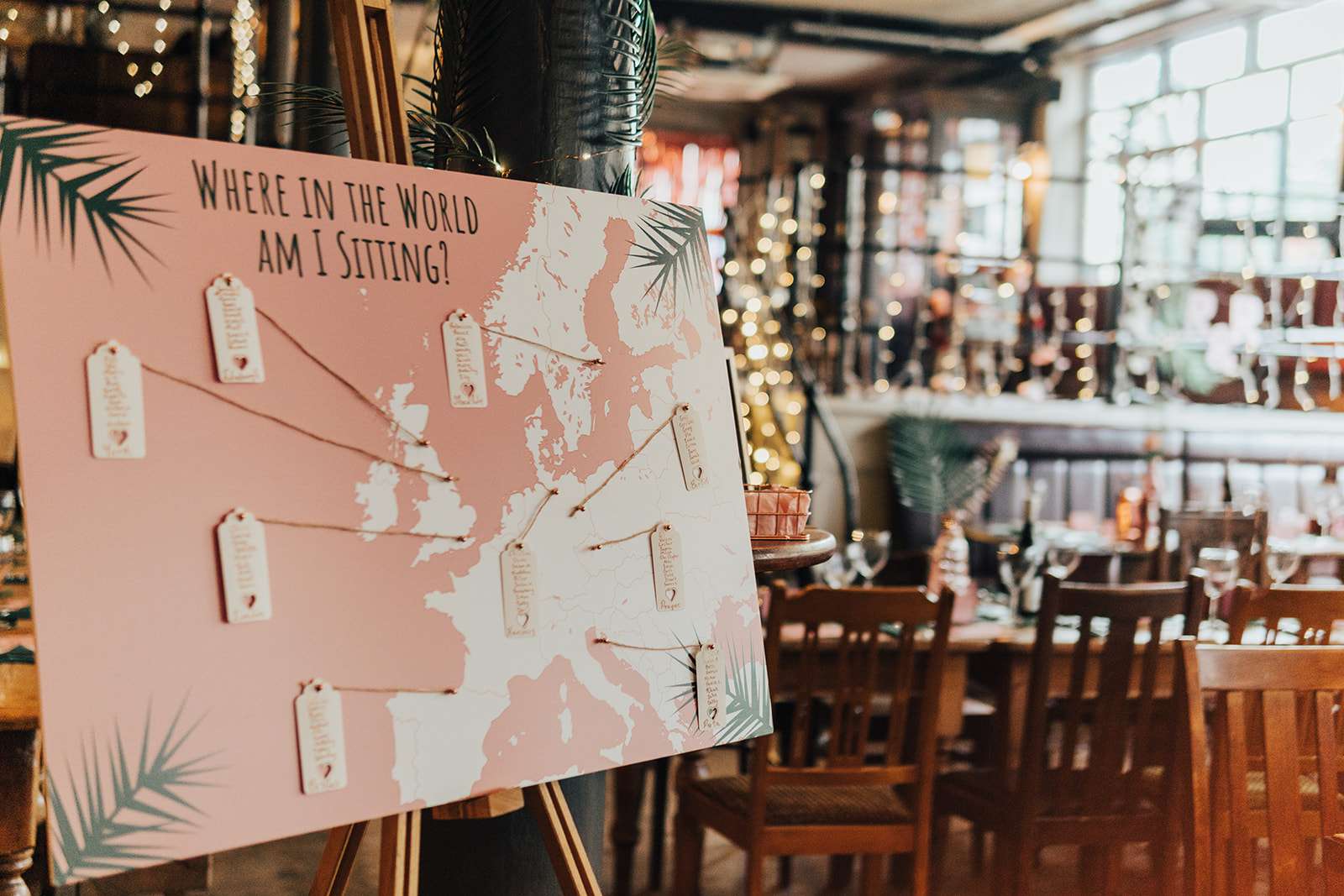 Food and drink ended up being their biggest expense, but they saved on their venue choice and their outfits. Both Rebecca and her bridesmaids wore dresses from ASOS, the bride fell in love with hers as soon as she saw those tassels! She paired it with a deep red flower crown, matching lipstick and metallic copper boots!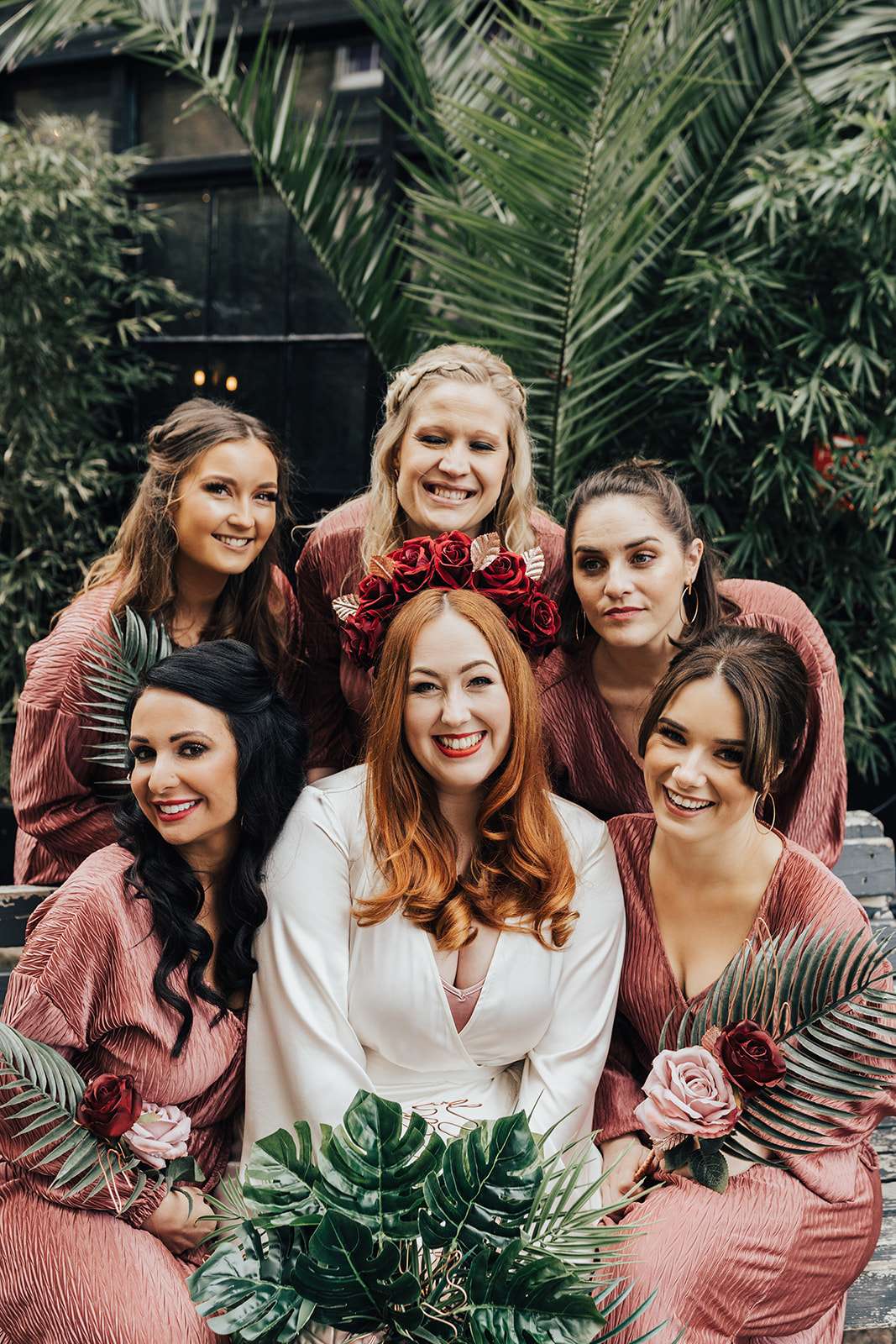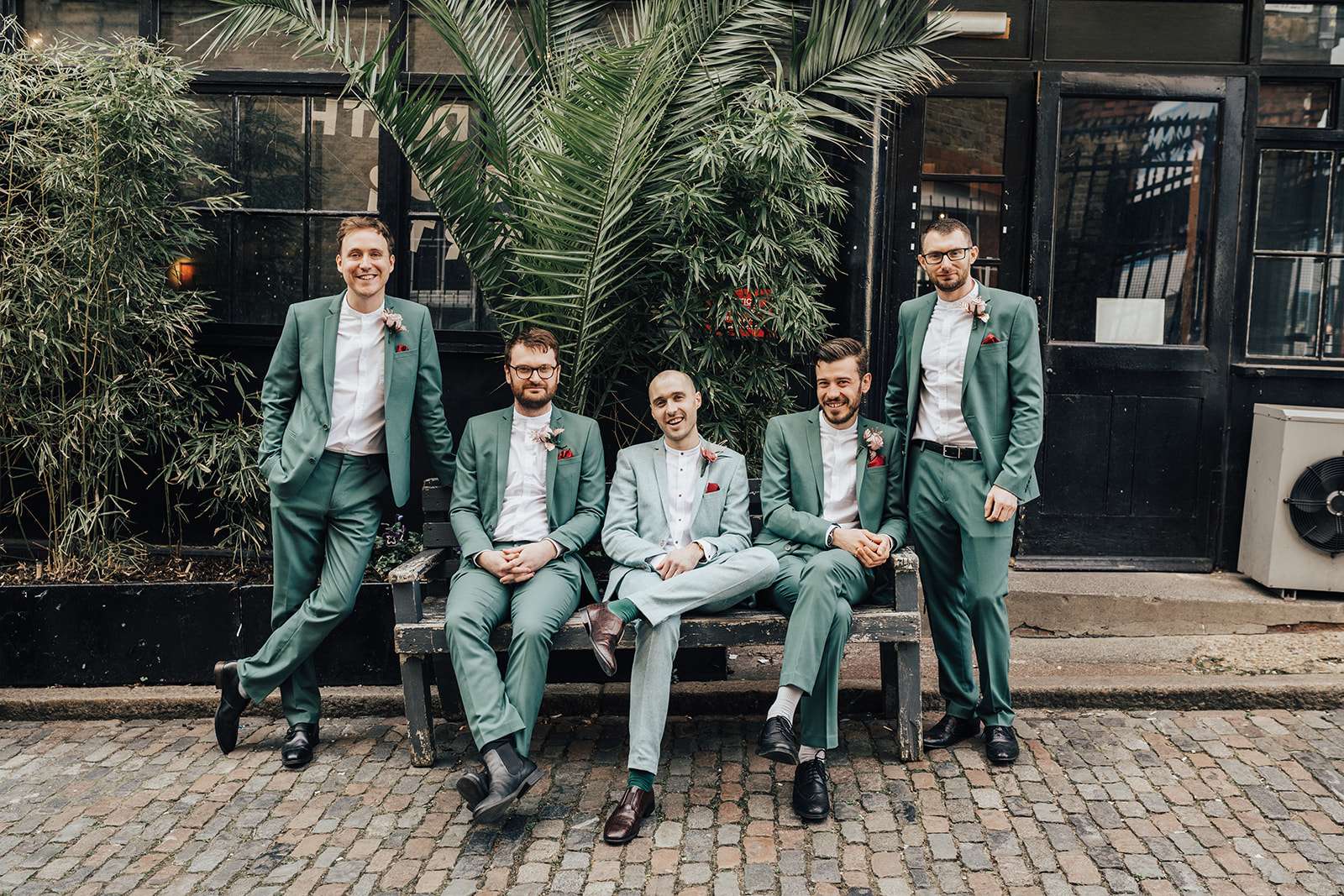 "The Depot was a brilliant choice, as rather than having any kind of venue fee, they just had a minimum spend, so this was great.  We also saved money by not having a wedding planner/coordinator and did everything ourselves."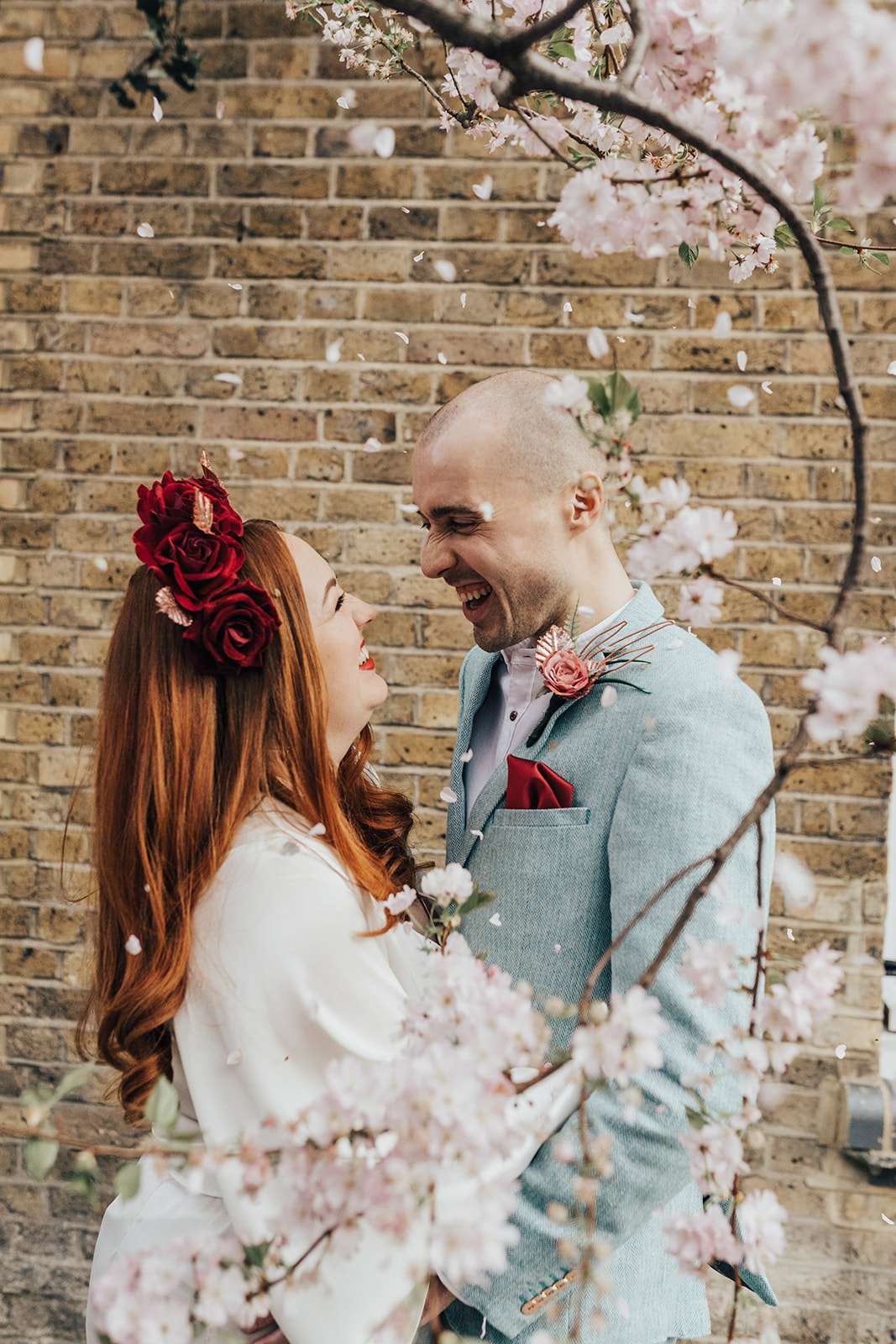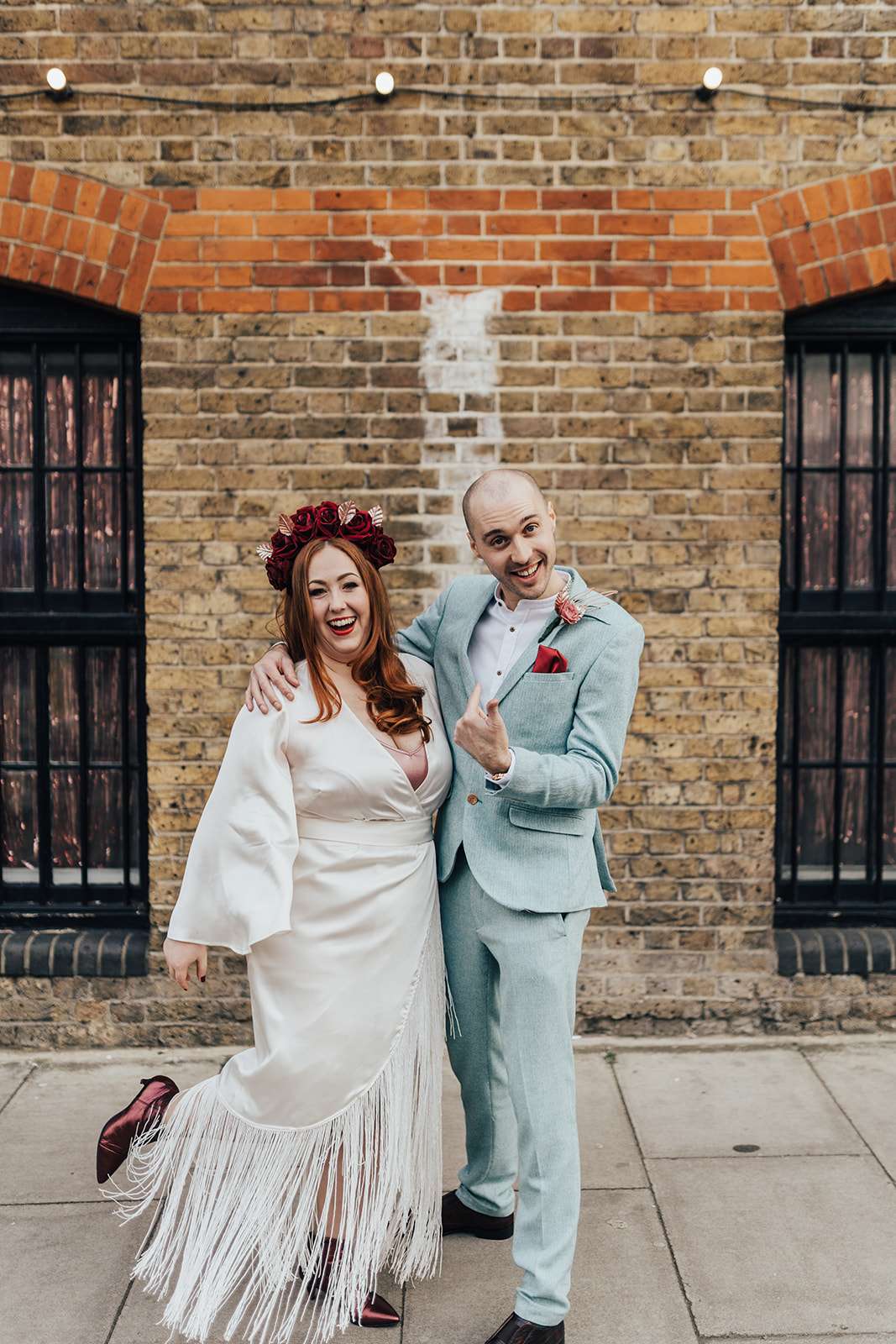 "As much as people say 'It's your day', think about what that actually means to you", the bride concluded. "If you're people who are concerned about your guests enjoyment then still make sure you do what you want to do, but also look at little things you could do to make sure your guests have a great day with you. A couple of things for us were hiring the buses, although this was an extra expense we knew this would make it easier for our guests, and on choosing the food we really tried to make sure there was something for everyone, rather than just going for our favourite cuisine. At the end of the day, it's just a meal – we'd rather people had full bellies!"