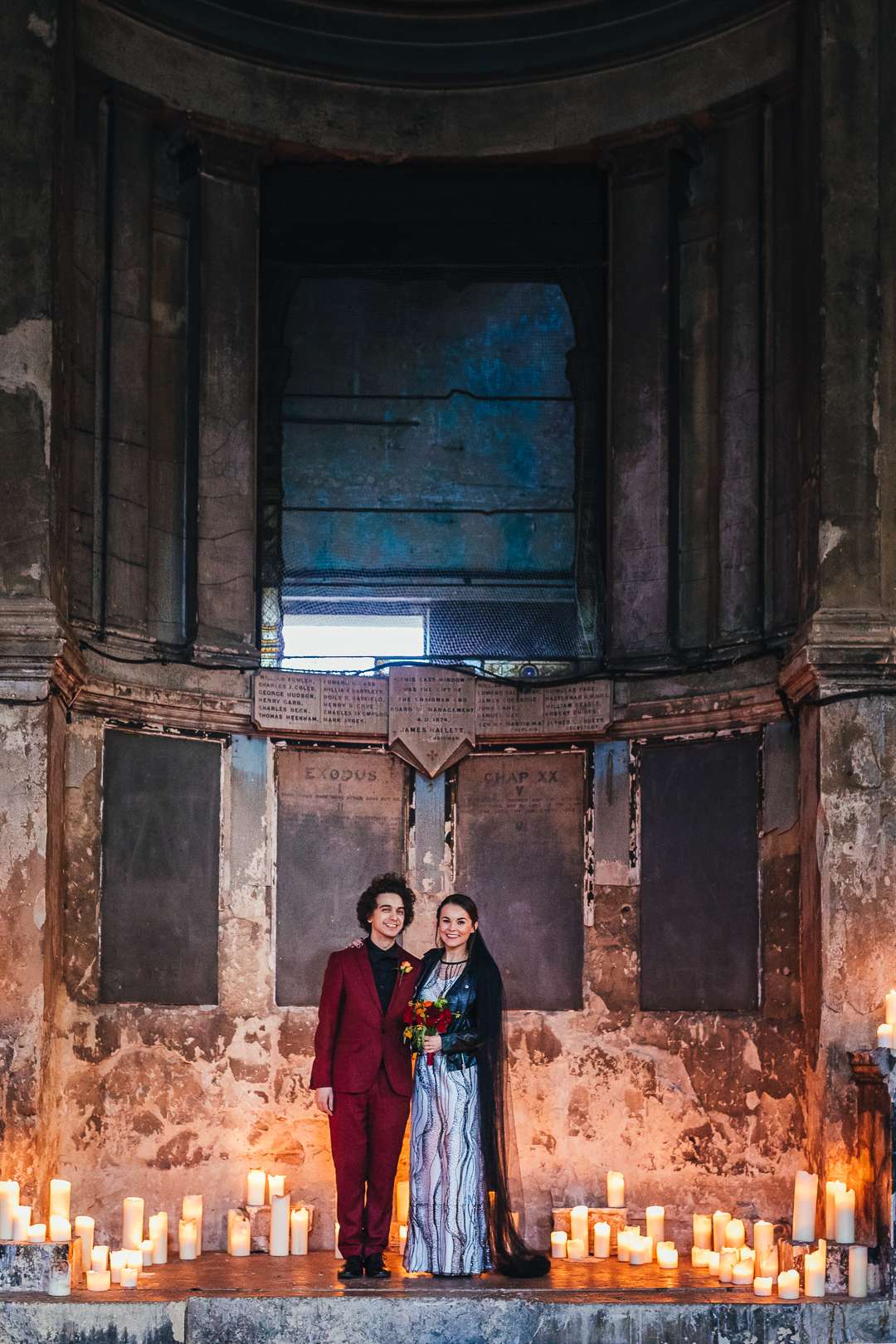 Viki and Stef wanted to take the traditional wedding format and put their own spin on it. They were married at Asylum Chapel in Peckham, London followed by a reception at the Battersea Arts Centre complete with a 90s cover band!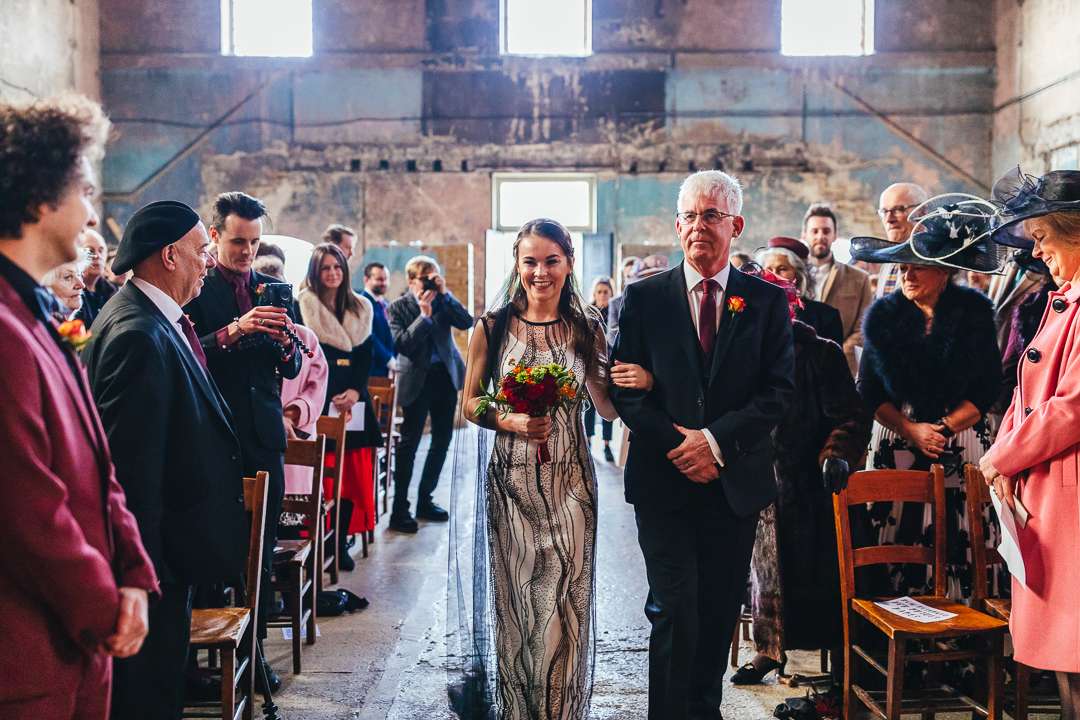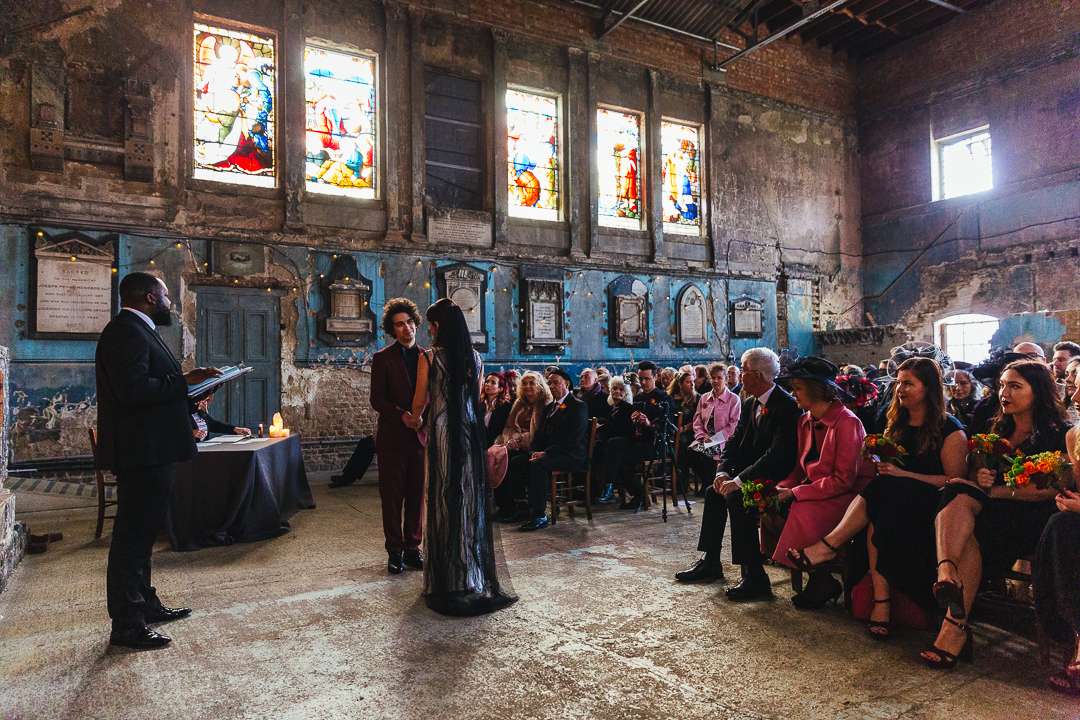 "We wanted to make the wedding as fun as possible, with lots of personal touches", Viki began. "Stef's best friend and usher Sam played keys as I walked down the aisle. We were lucky enough to be assigned the most amazing registrar, Ricardo, who created a super relaxed atmosphere from the get go. As we are both performers, we couldn't resist throwing in a Grease sing-a-long in the mix too! Honestly, the ceremony was probably the part we were both the most nervous about, as it felt like the most serious part of the day, but we had SO much fun actually getting married! After the ceremony we served sausage roll snack packs and had a pimp your prosecco stand, before loading everyone onto two Routemaster buses to take them to Battersea Arts Centre for the reception."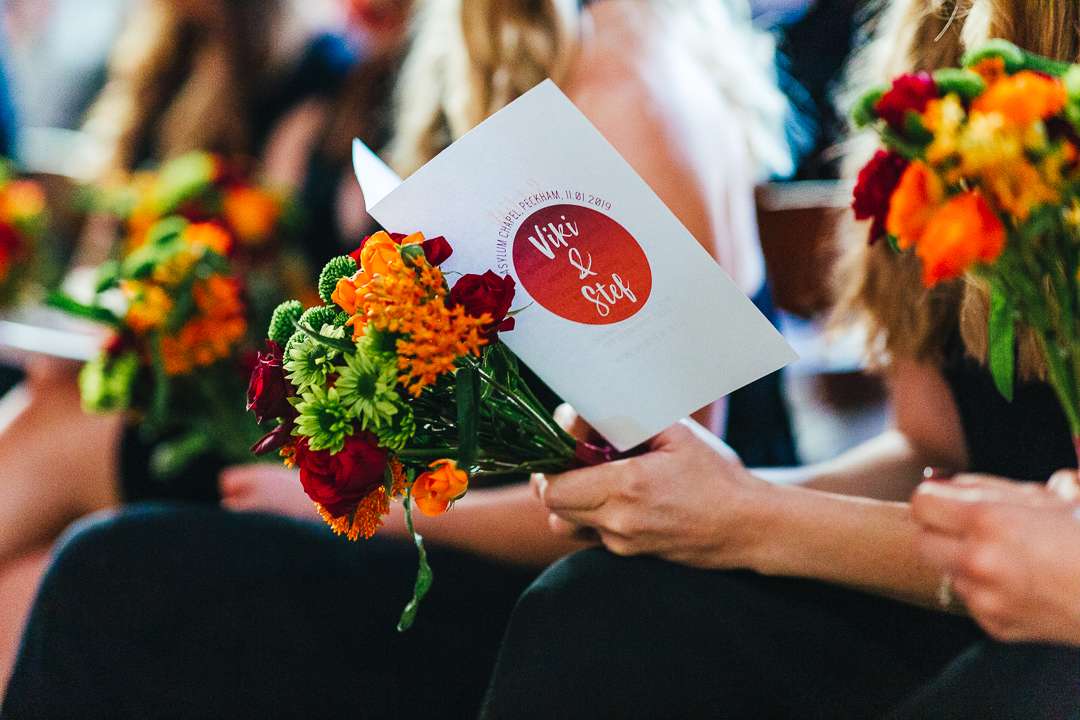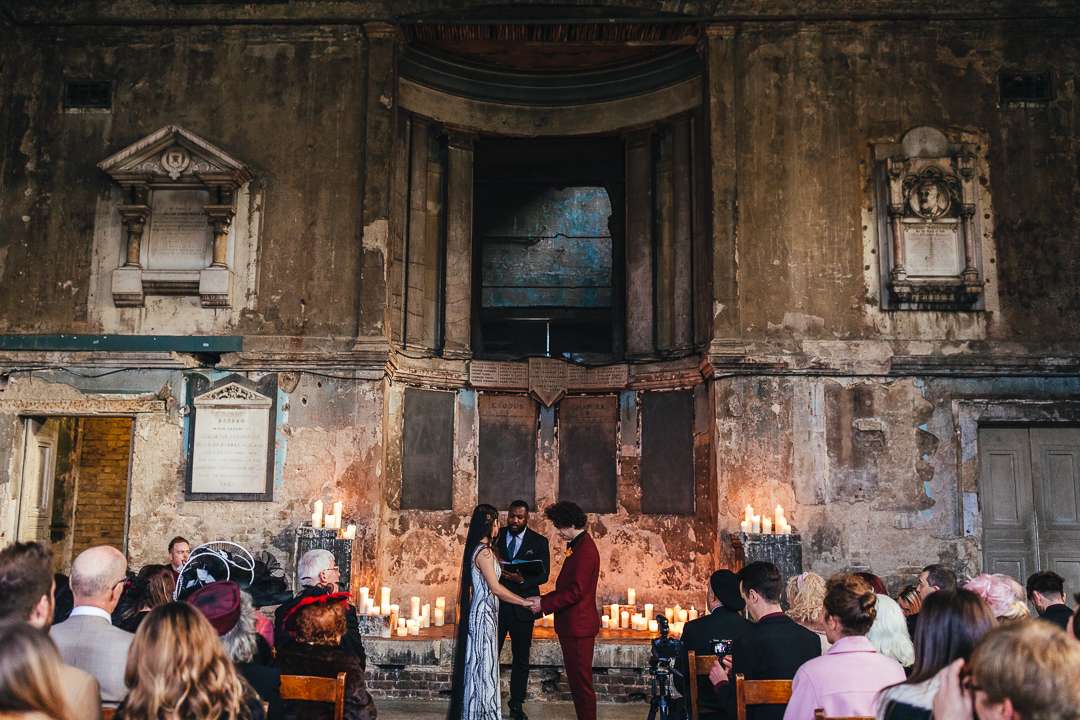 They wanted to make a grand entrance so played a Tim and Eric Awesome Show inspired homage before they walked in. This was really the only DIY project the couple did did as they wanted a stress-free planning experience and for the day itself to be relaxed. The bride's incredible dress was made for her by her mum and she wore is with Office shoes and a black veil by Sash and Veil. The flowers and cake were also made by friends and family members.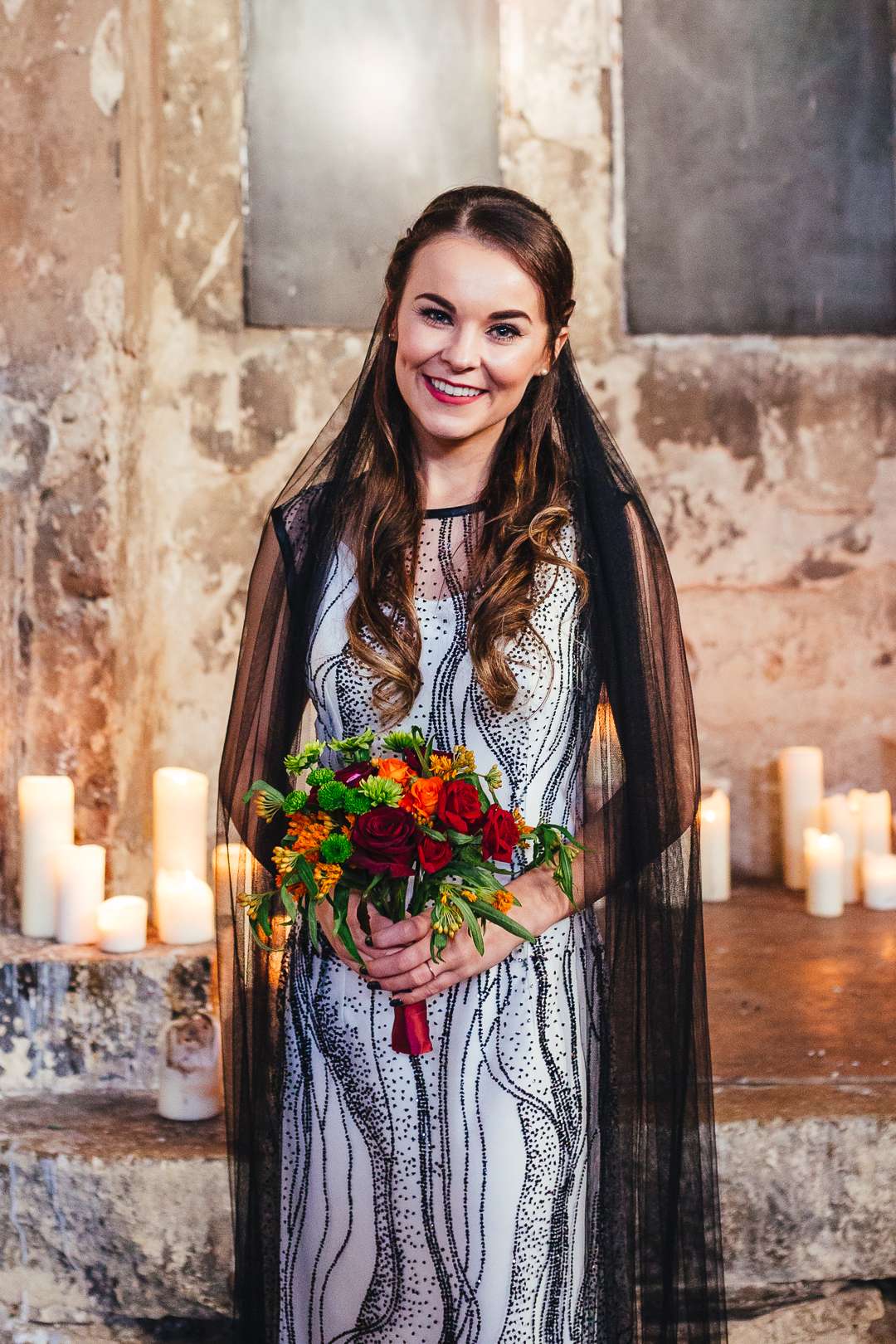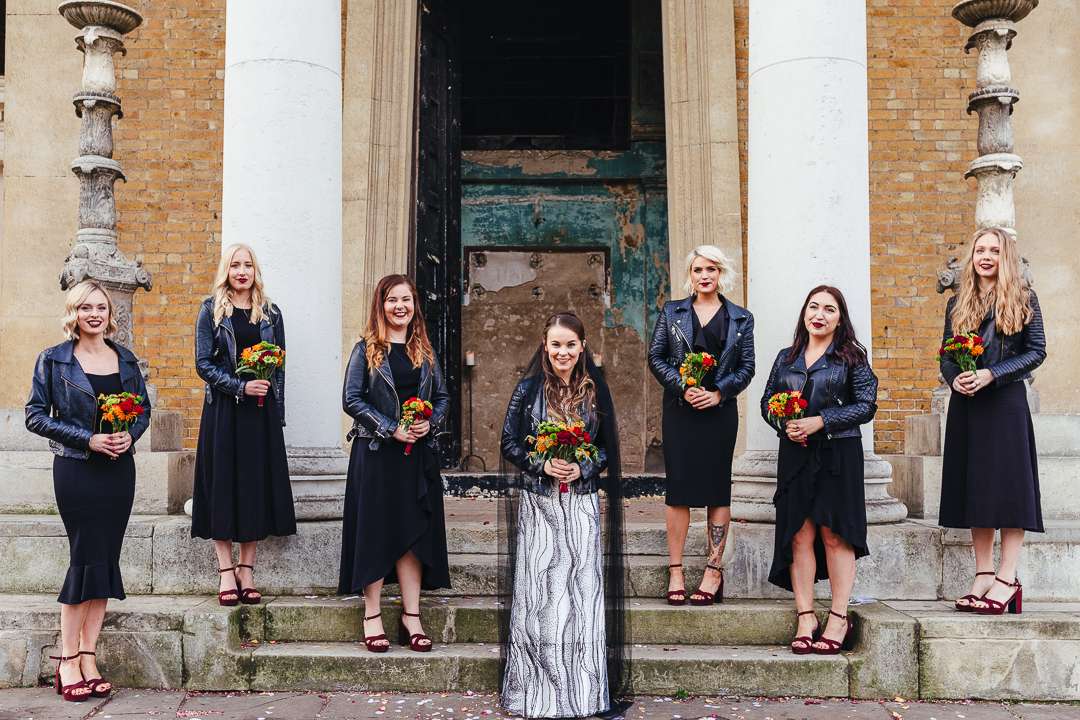 "The whole process bought us closer to both our friends and family, and to each other. We wanted everyone to be involved and feel included in our decisions", she said. "The hardest part for us was the moment just before the wedding, where everything was out of our hands and we just had to trust everyone else to do their job, which they did of course!"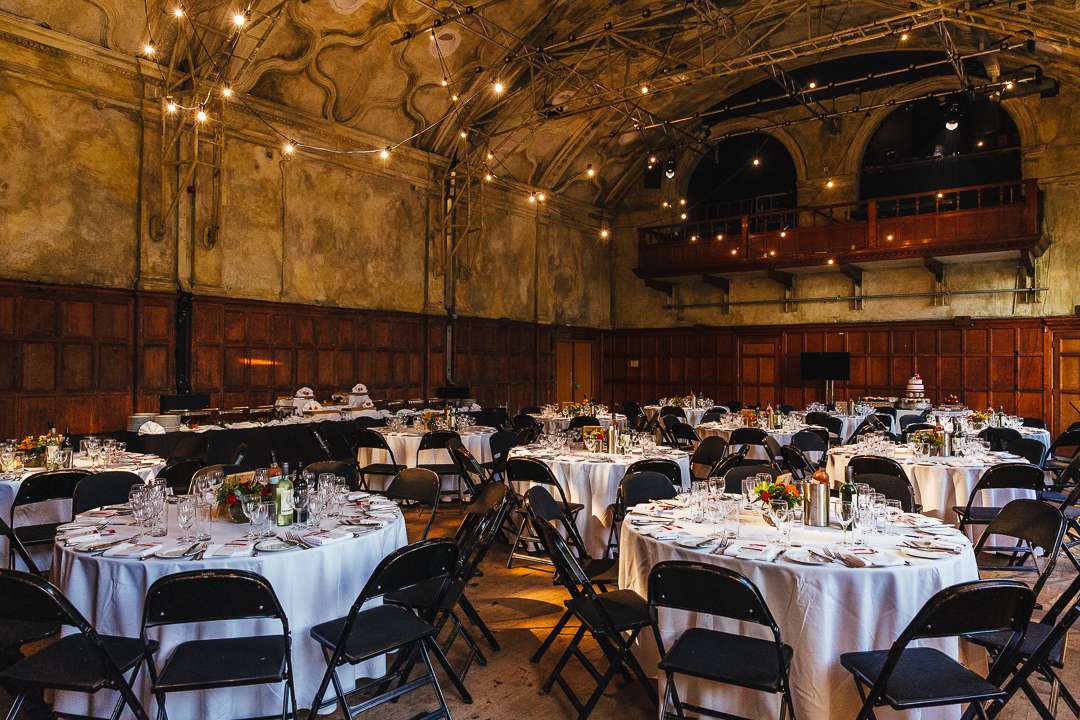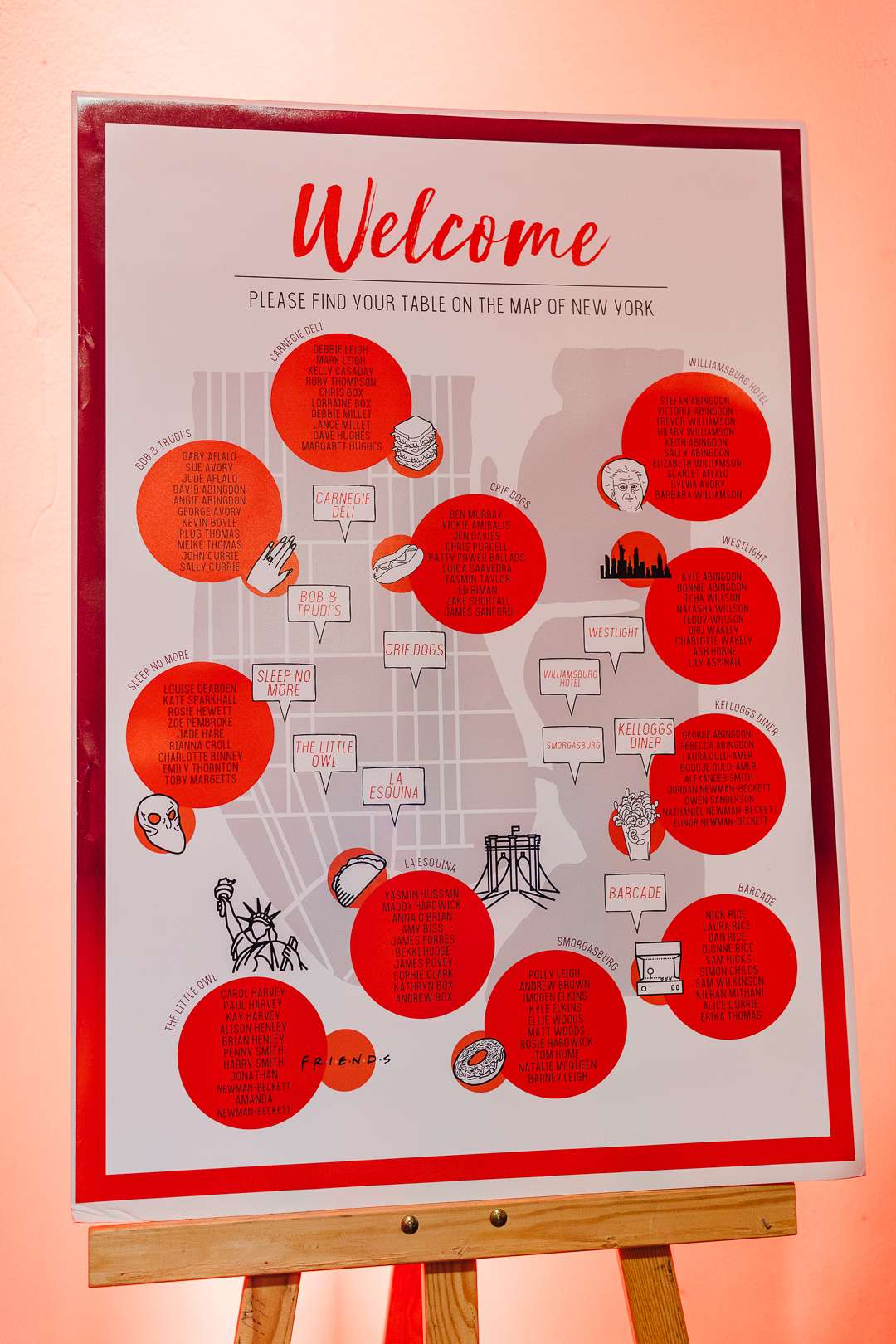 "Getting married is the funnest thing we have ever done", she concluded. "Enjoy every moment of it (including the planning) and don't get hung up on the little things. Also make decisions for you, not for other people!"