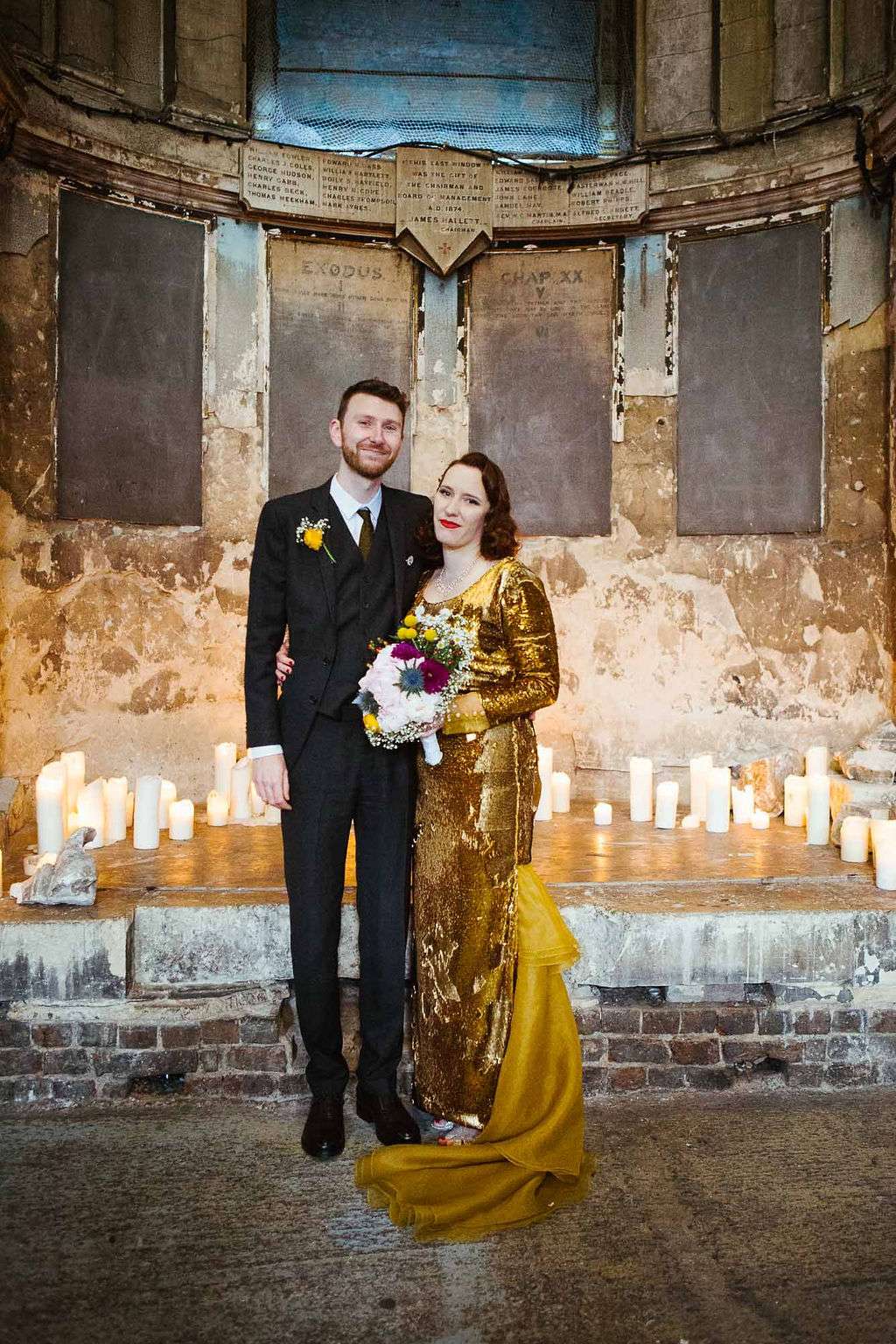 Emily and Elliott's M.O. for their wedding day was to keep everything low budget and low stress – not two things that often go hand in hand with wedding planning! Early on, though, they decided that they wanted to keep things very simple, with very little pomp and ceremony – just loads of love and laughter.
With a £6,000 budget. they knew they wanted to keep things local – as they met, live and love in south London it would've felt wrong for them to do it anywhere else! They held their reception at Asylum Chapel in Peckham and moved onto The Ivy House pub in Nunhead afterwards for hot dogs, chips and plenty of dancing.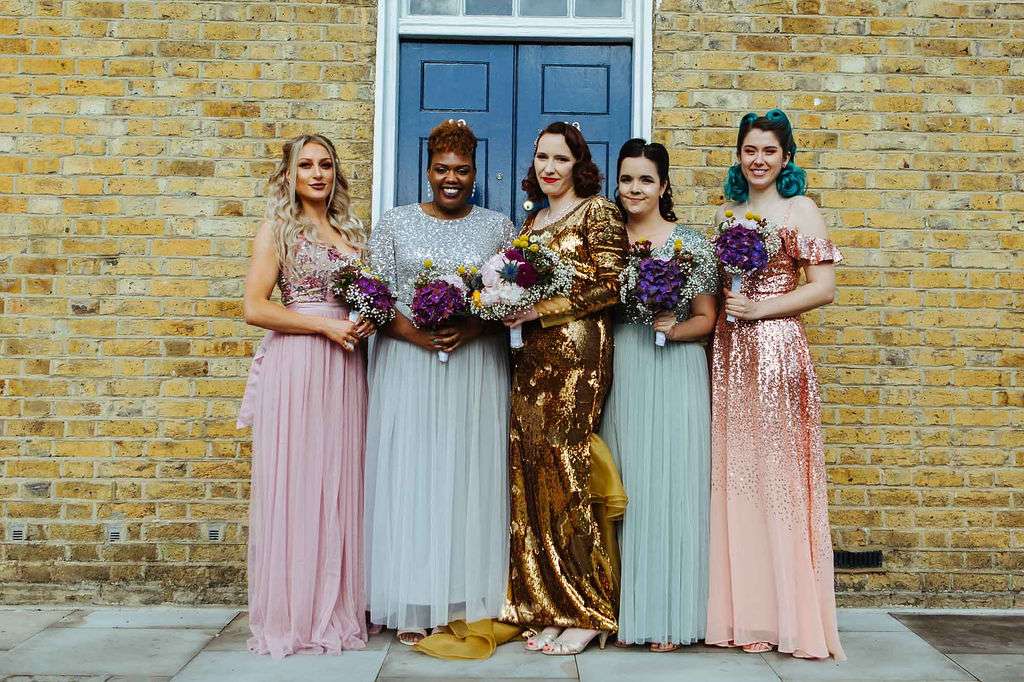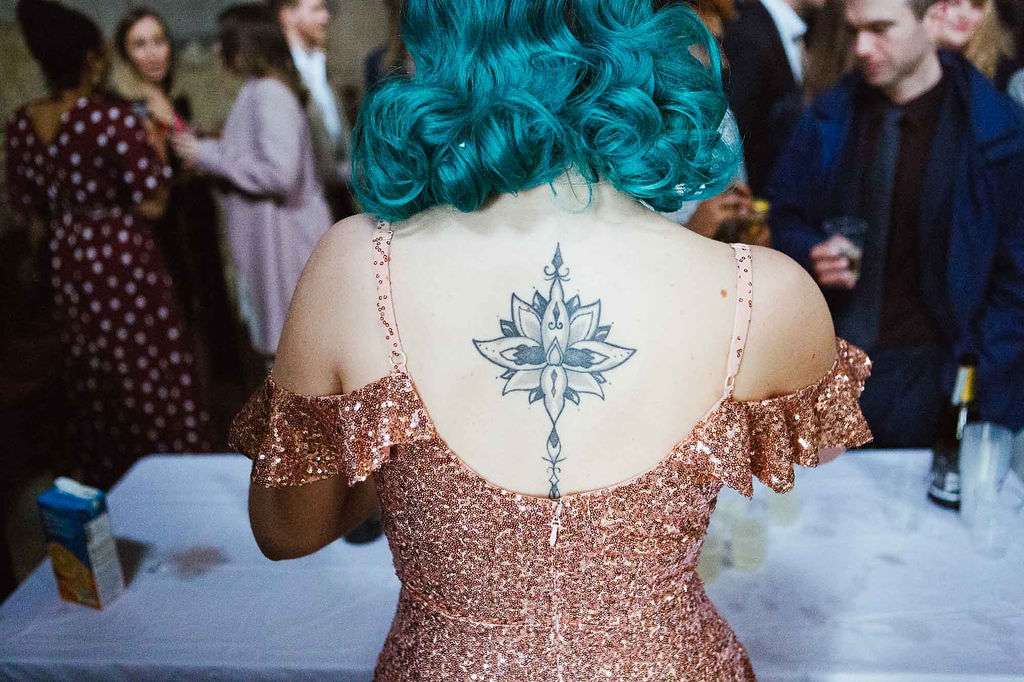 Emily is in love with 1930s to 1950s fashion and all the glitz and glamour that old school Hollywood entails. She knew a fluffy white dress just wasn't going to cut it for her, but was nervous to abandon tradition at first. After a visit to a bridal boutique to try on traditional dresses confirmed her suspicions, she tried on an amazing sequin dress last and whilst, being white the colour was wrong, the sparkles had her at hello. Furious searching online for something similar in a different colour was fruitless, so she made the snap decision to get something similar made on Etsy.