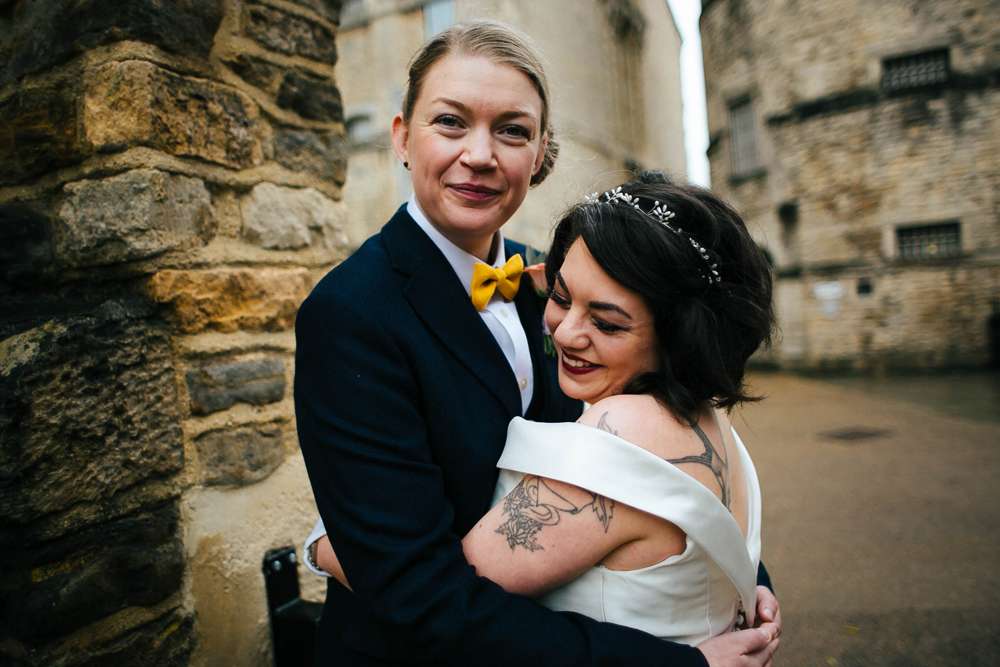 Self-confessed geeky feminists, Bunty and Sophie wanted a low key, low cost wedding that was full of love and personal details. "We're both quite geeky so we wanted to have that reflected in the style of the day", Bunty explained. "We tried to incorporate science, plants, literature and my love of everything gold! We used Pinterest a lot to try budget ideas and of course Rock n Roll Bride!! We spent less than £5000 on the whole affair and we did everything ourselves with help from family and friends."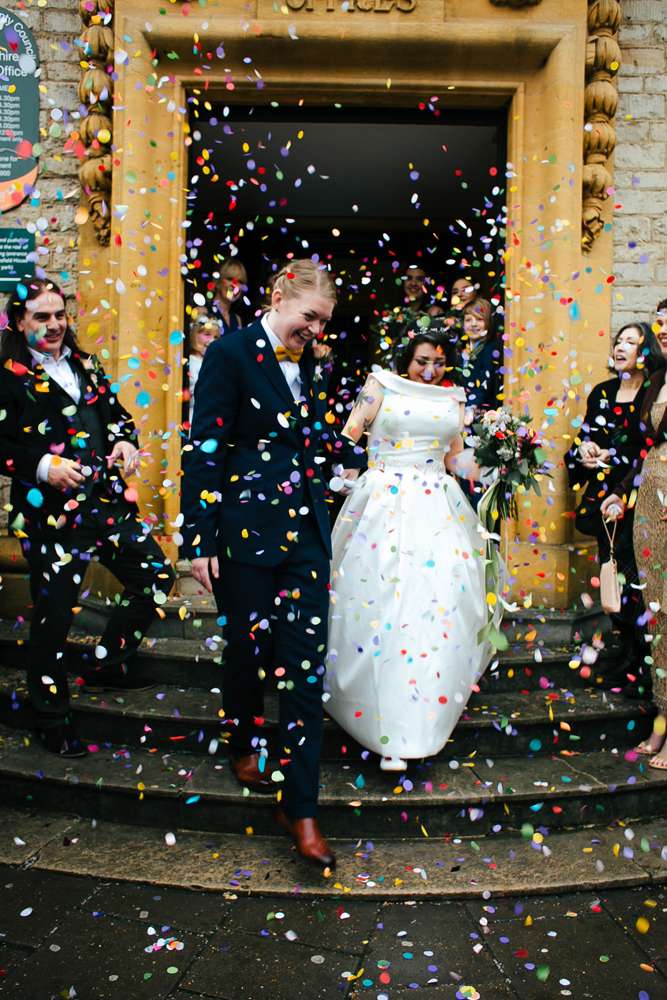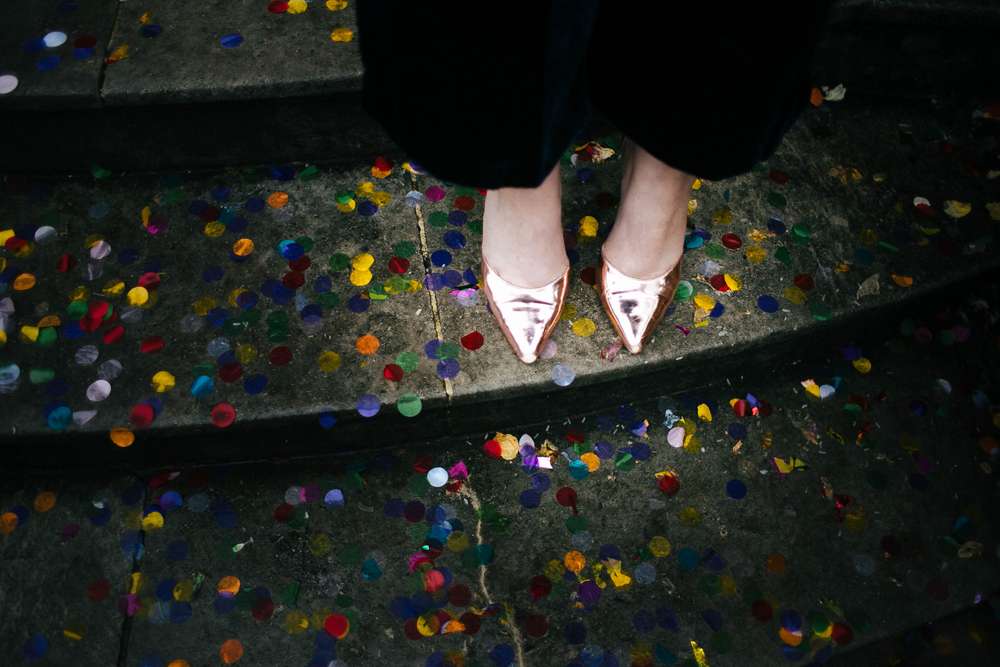 Bunty found her Ronald Joyce dress second-hand on eBay for just £120 and Sophie's suit came fro Ted Baker, the bridesmaids wore various outfits from high street stores. The cake was homemade by Sophie and they did their own invitations. They also didn't have a band or DJ, opting for a DIY Spotify playlist, and they served Indian food instead of fancy catering.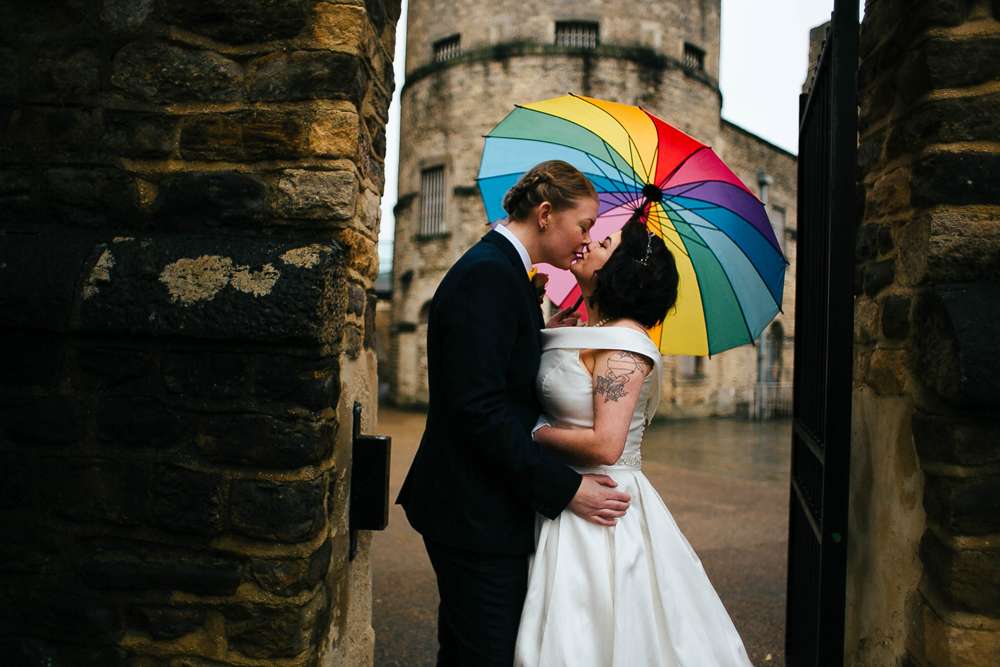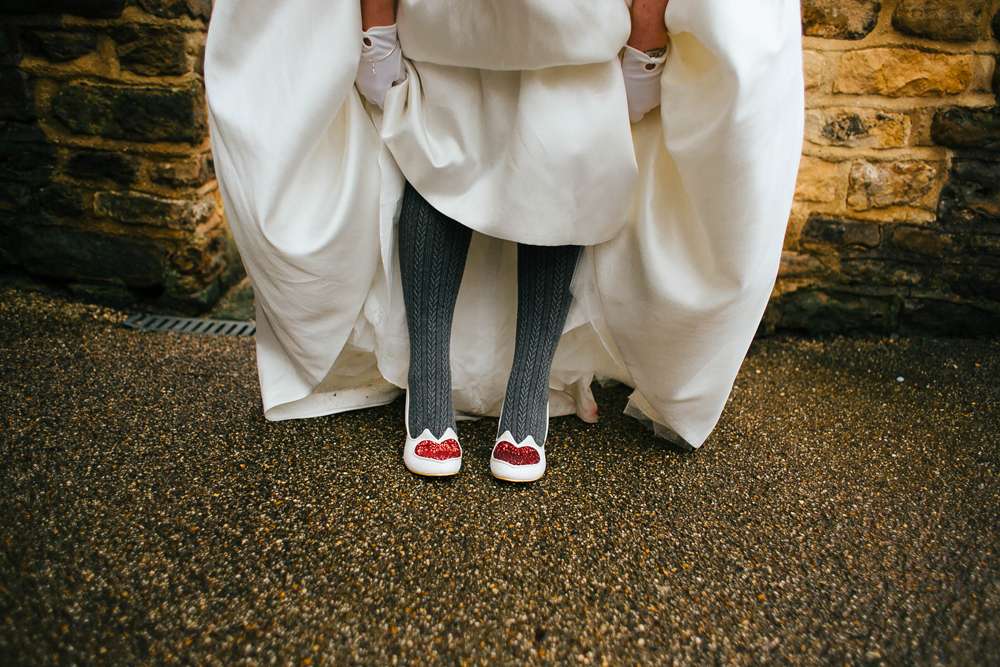 In terms of decor, Bunty's mum did most of the hunting and collecting. They used eclectic vintage glasses which were collected over an eight month period as well as a lot of atmospheric lighting and fresh foliage which they bought cheaply from a wholesaler.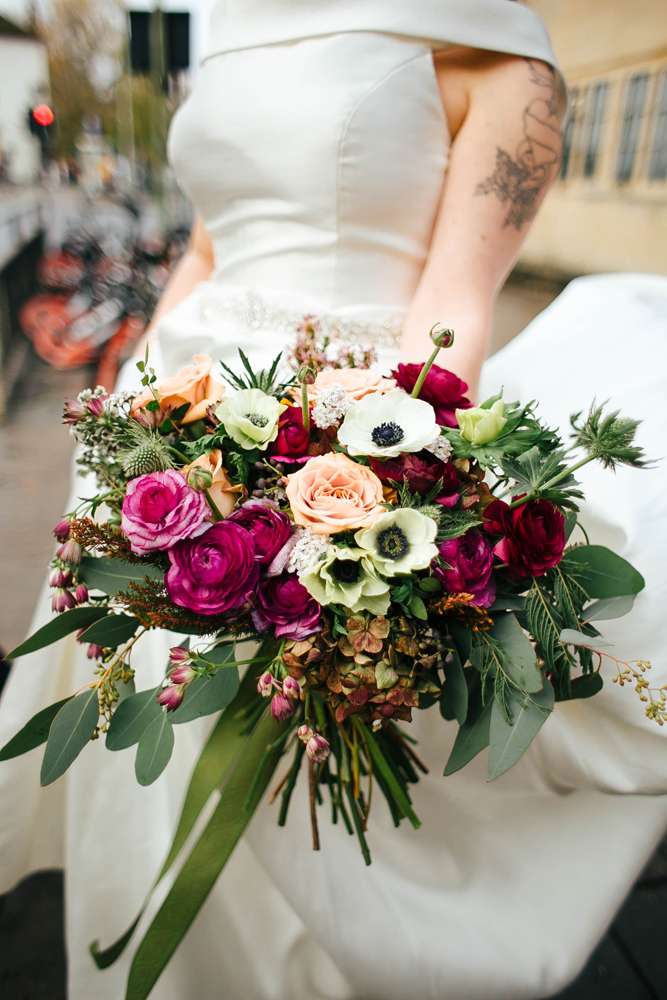 The ceremony was small, with 40 guests, hosted at Oxford Registry Office, "We chose to use a registry office and village hall as our venues to save thousands, but the registry office in particular did an amazing job and made it feel so special and full of love", Bunty said. "The music took us a LONG time to pick but we made just the right choices – Bunty walked down the aisle to Ice Dance by Danny Elfman because it's from one of her mum's favourite films and she walked her down the aisle. Although Sophie had a best man, Mabel (our oldest daughter who is 9) had the rings and did a brilliant job of bringing them to the front. Ede our other daughter (8) was the chief bridesmaid and led everyone down the aisle."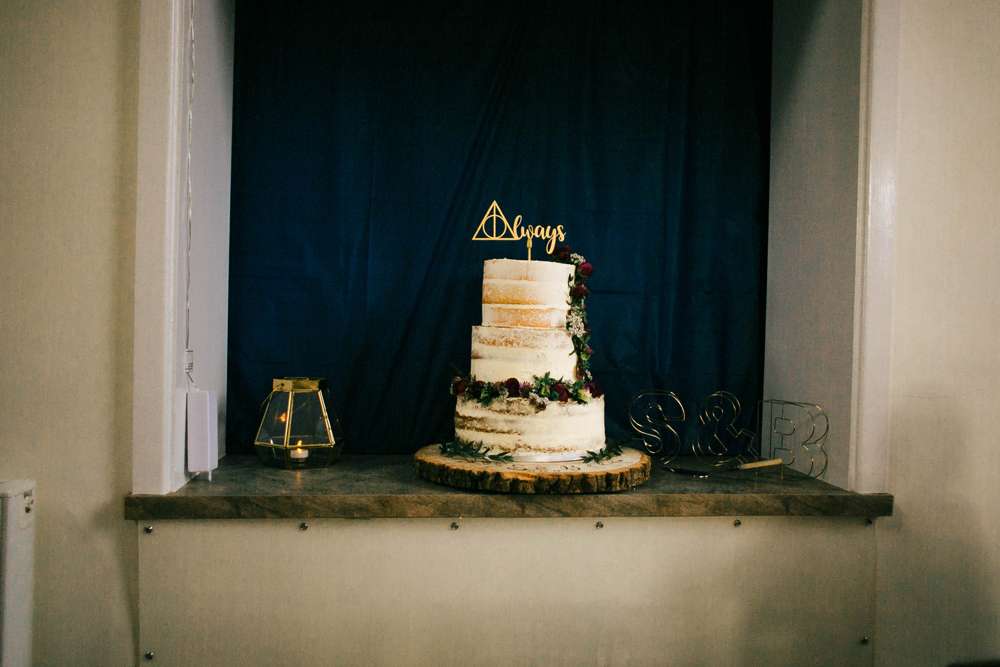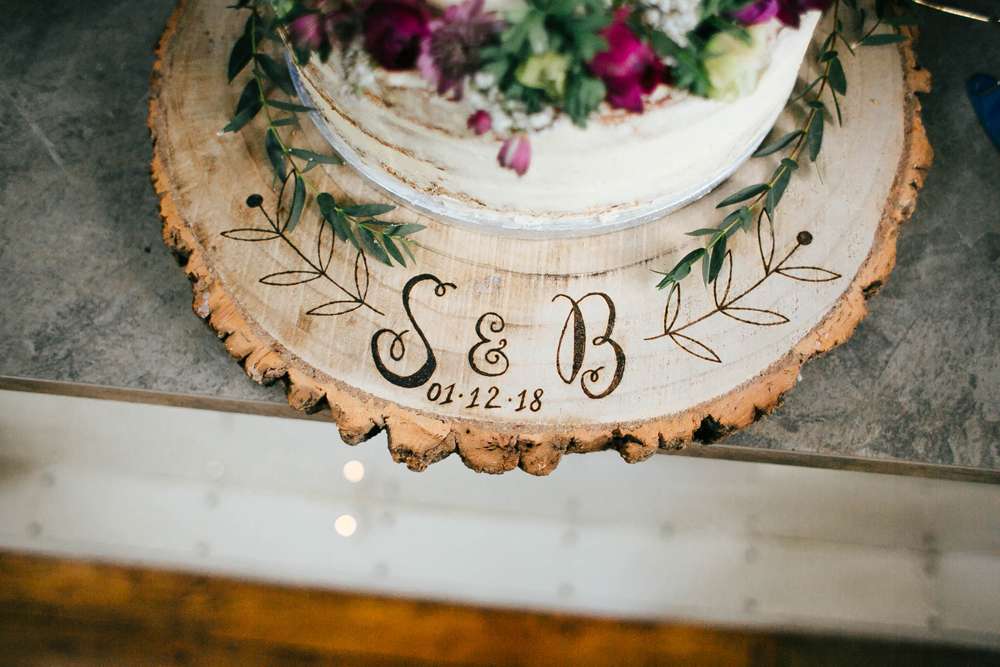 "It was simply the most perfect day," she concluded. "We couldn't have made it any better and although quite stressful, we'd do it again in a heartbeat. Being two feminist women who work for women (Sophie is obstetrician and Bunty is a midwife so we met on Labour Ward!) we wanted to make a nod to that by having an all woman playlist for the afternoon during the meal. One of our ceremony songs was Crazy World and You by Sam Brookes who we went to see as one of our first dates. There is nothing we would have done differently, the day was so full of love and so relaxed."